Regular price
$20.00
Sale price
$10.00
Unit price
per
Sale
Sold out
Esther | 3 Week Study | Seeing God when He is silent 
Where is God when we cannot seem to hear or see Him?
He is with us. He is working providently in all things to accomplish His plans and purposes. And nowhere do we see this more clearly than in the book of Esther.
Esther is a 3 week study that will:

Show you how to find God in Esther, a book that never mentions Him by name

Help you see the ways God is working in your life even when He is seemingly silent

Give you confidence in God's faithfulness to fulfill His plans and purposes

Teach you what it looks like to stand courageously for God right where He's placed you
Special resources within study:
How to Study the Bible

Attributes of God

Timeline of Scripture

Metanarrative of Scripture

Esther and the Canon

Historical Setting, Themes, and Timeline of Esther

Human Dignity and Esther

The Providence of God

The Deliverance of God

What is the Gospel?
Key themes: Providence, Deliverance, Bravery, Foreshadowing of the Gospel
Details: 
This study is perfect for individuals or groups. 

Each week contains five days of study material, including daily study questions, a weekly memory verse, and weekly reflection questions. 

Measures 8X10
For Bible Study leader recourses check out our Esther Group Leader Kit | Guide & Videos. See a sample of this Group Leader Guide HERE.
View full details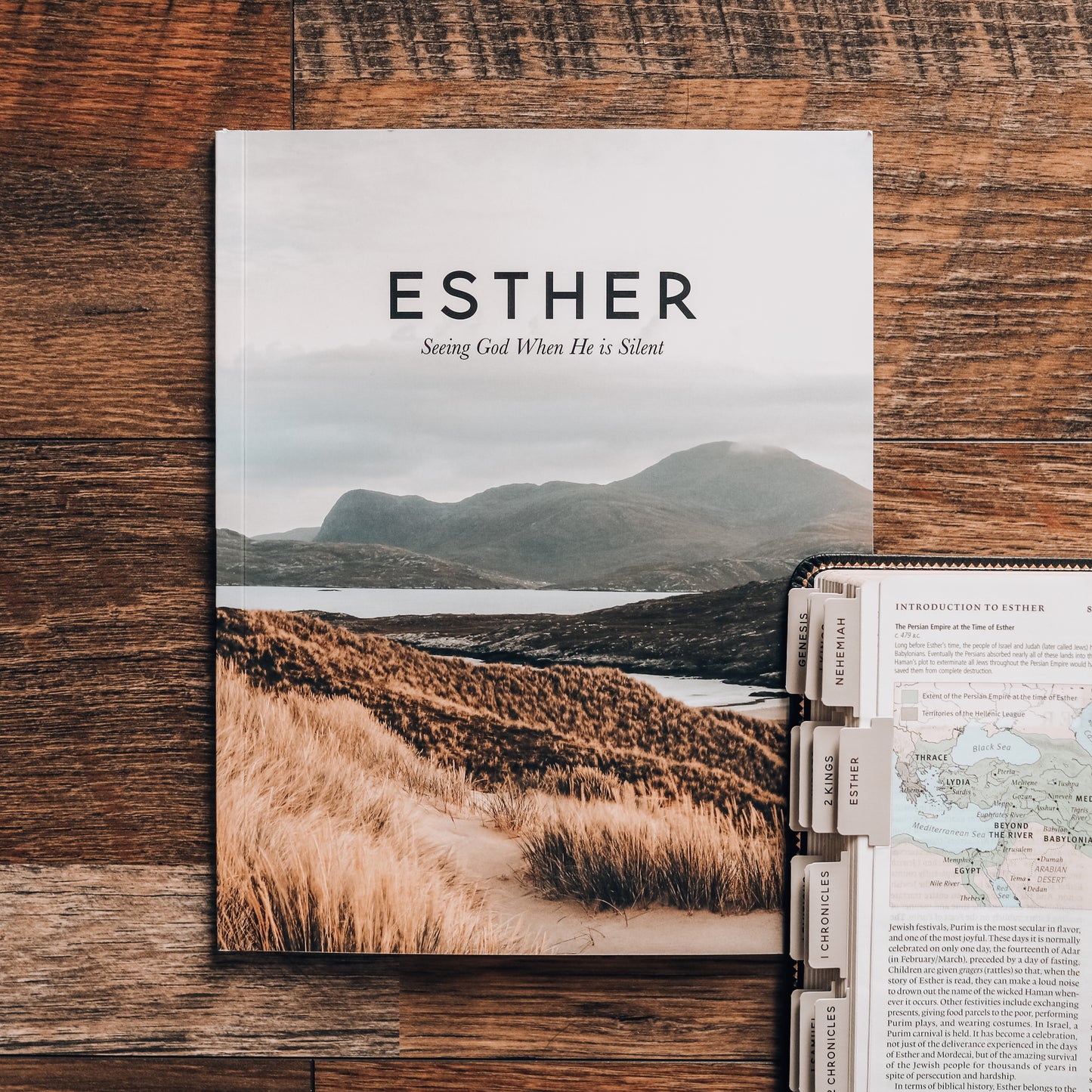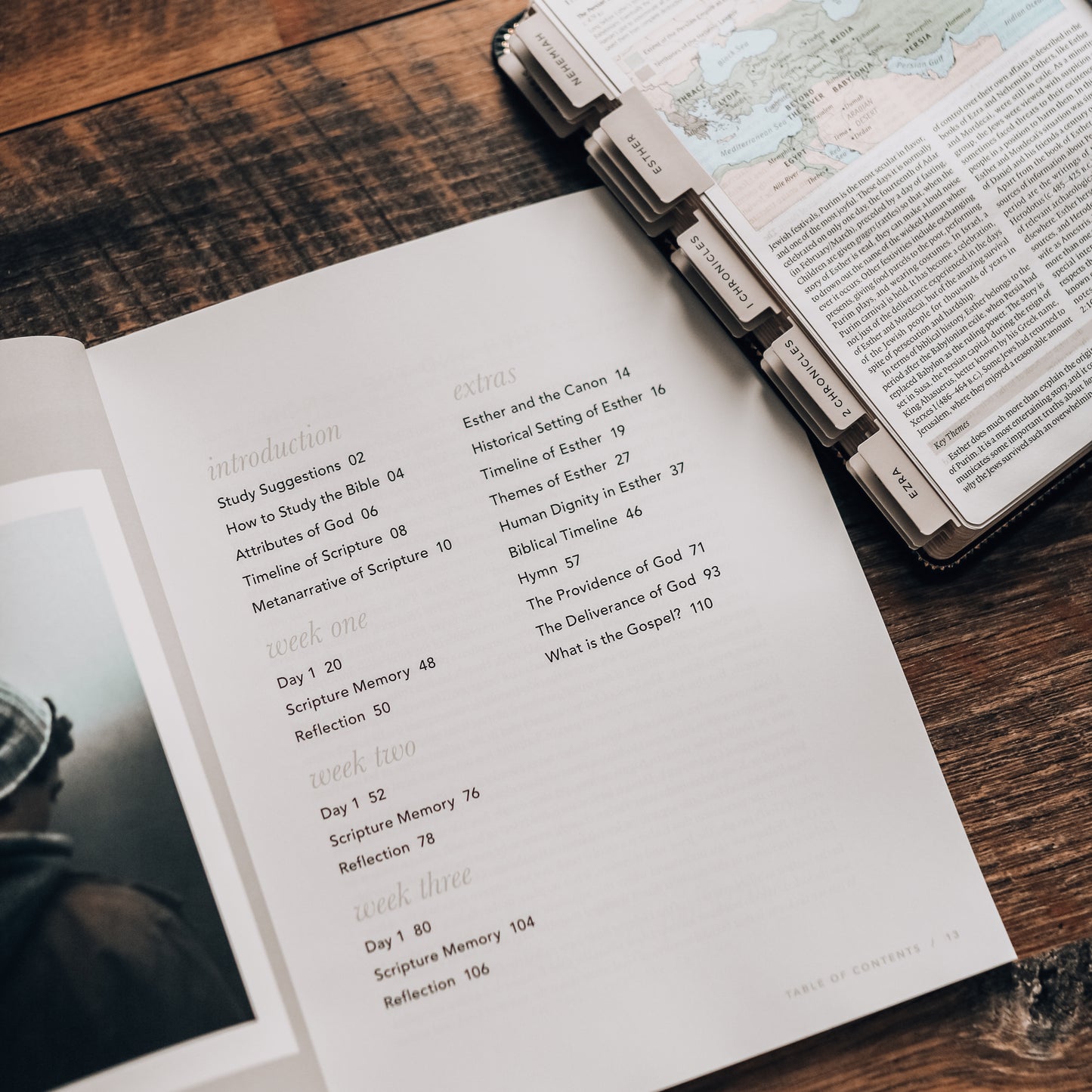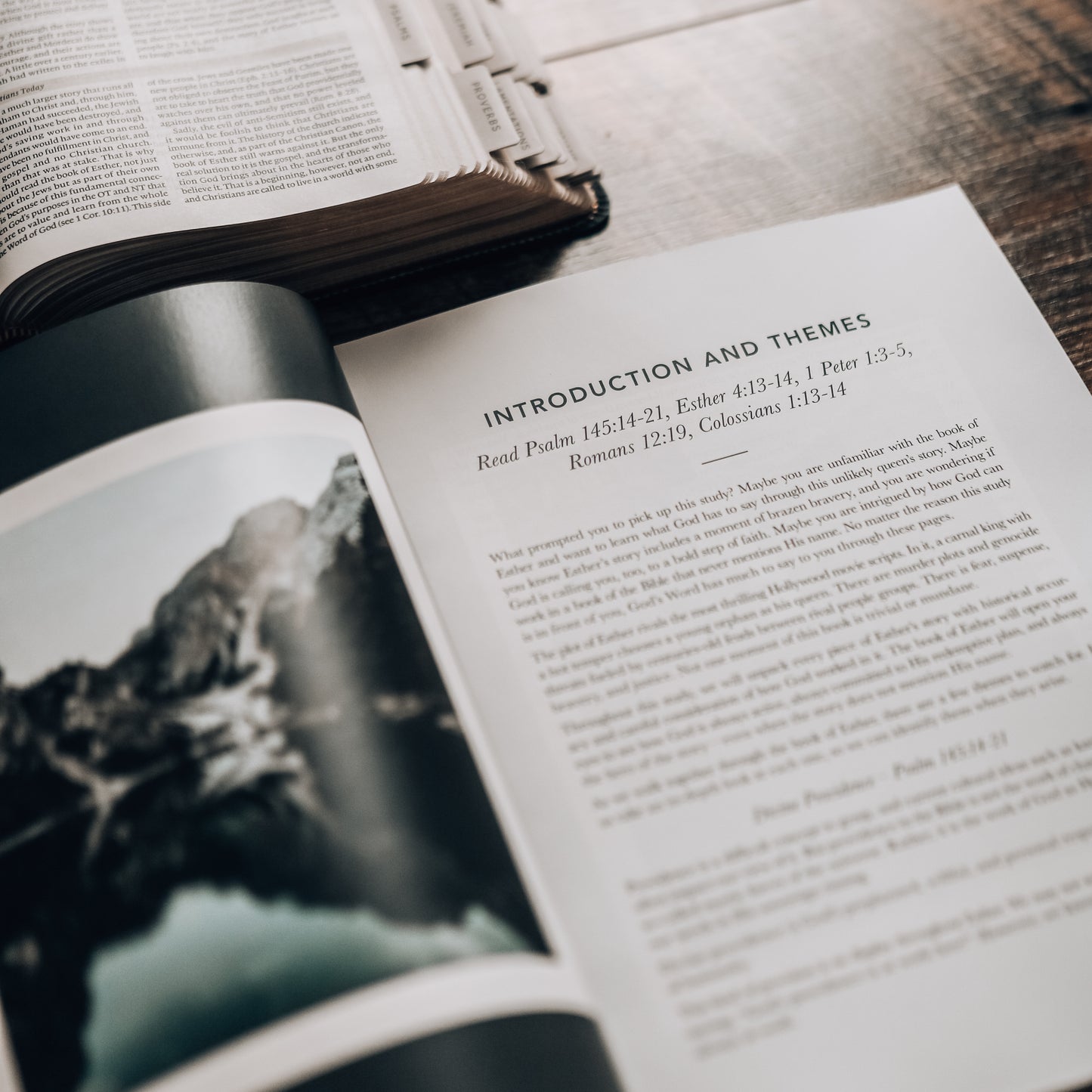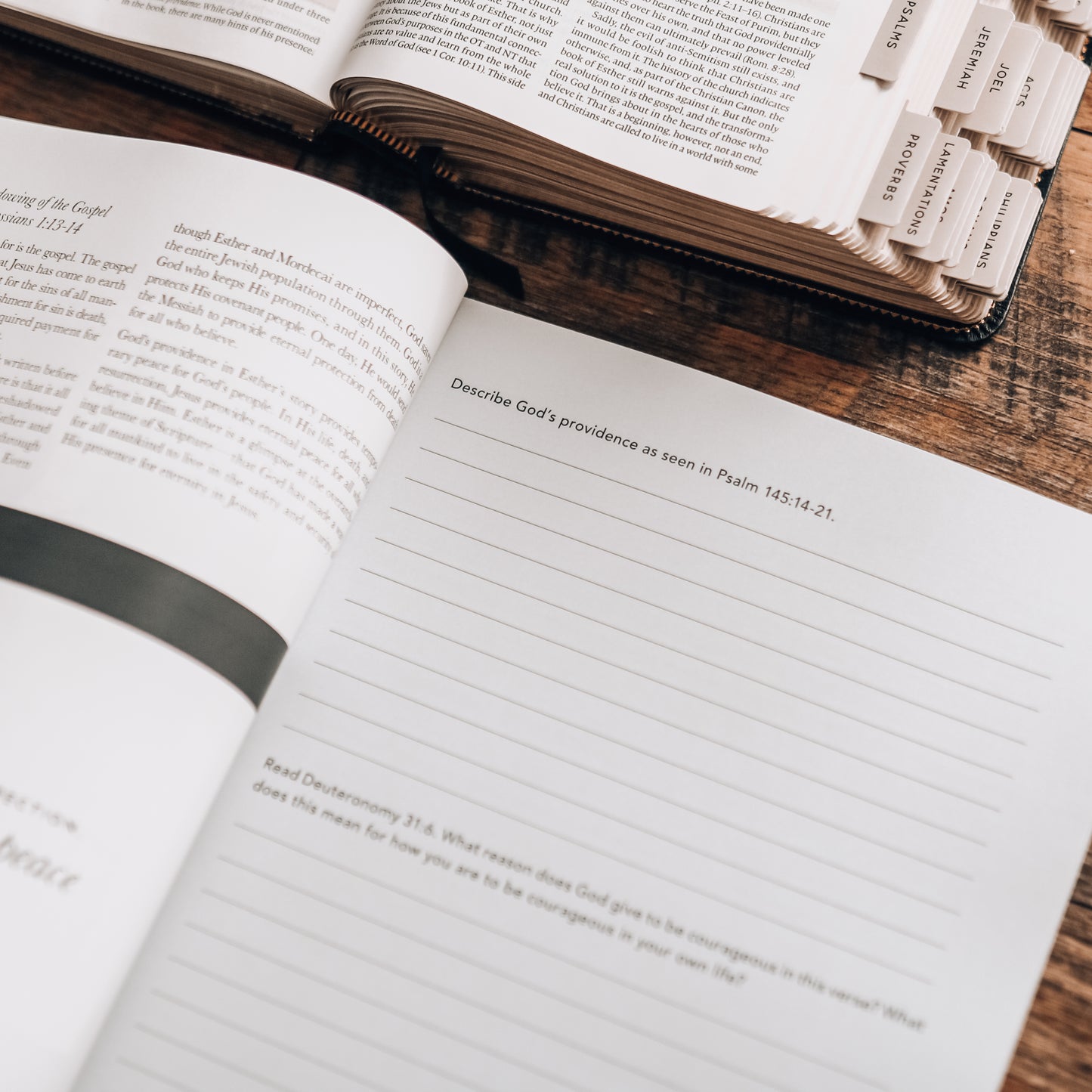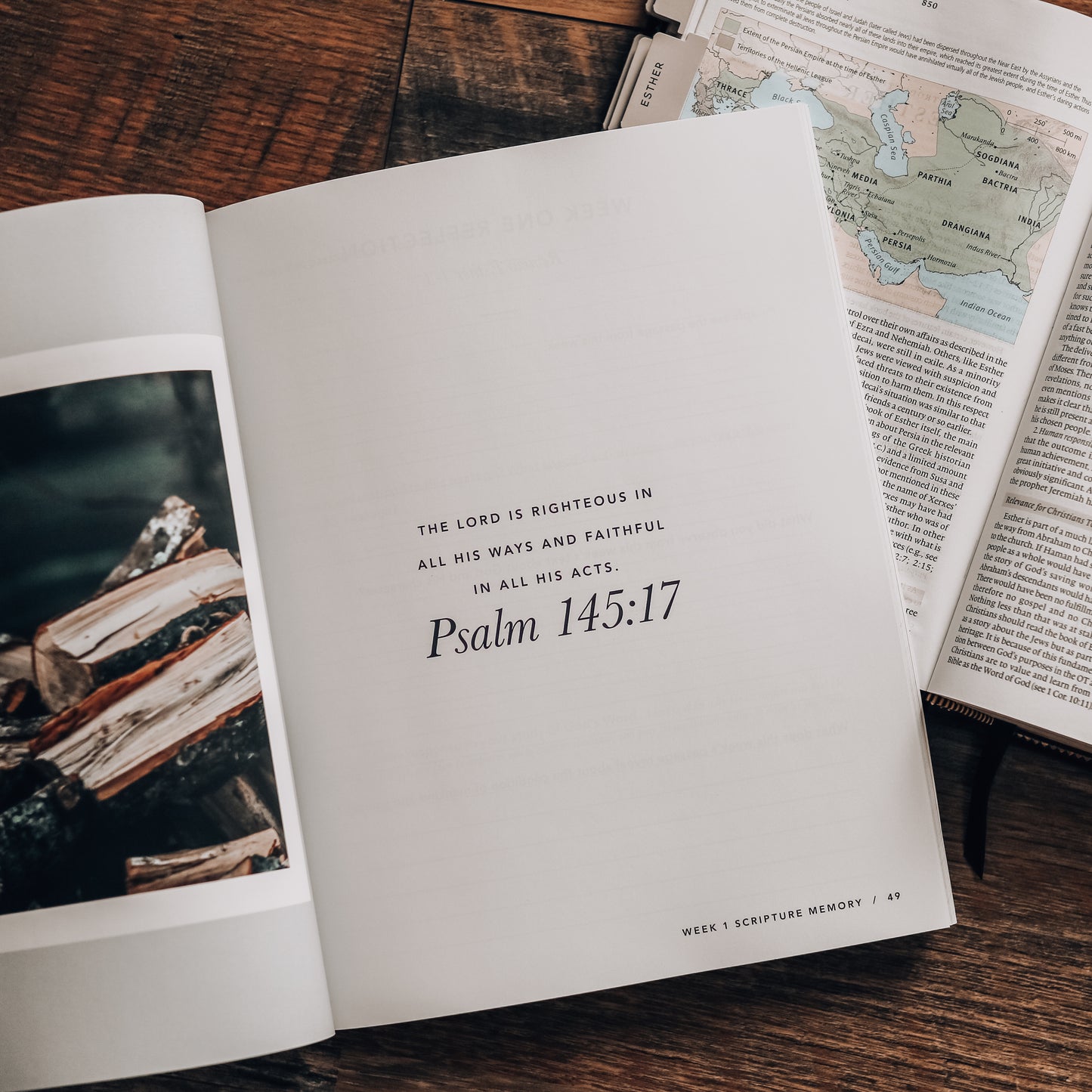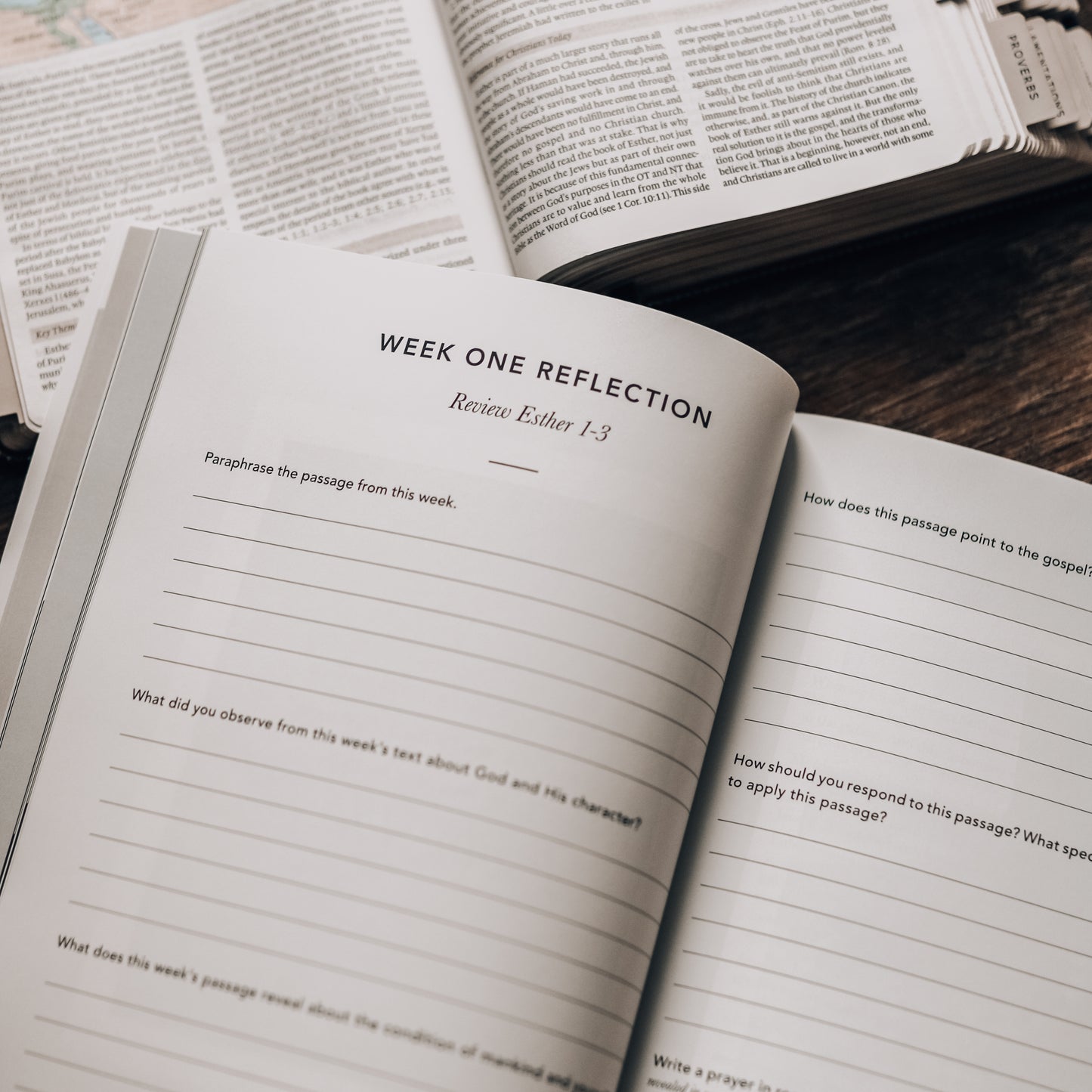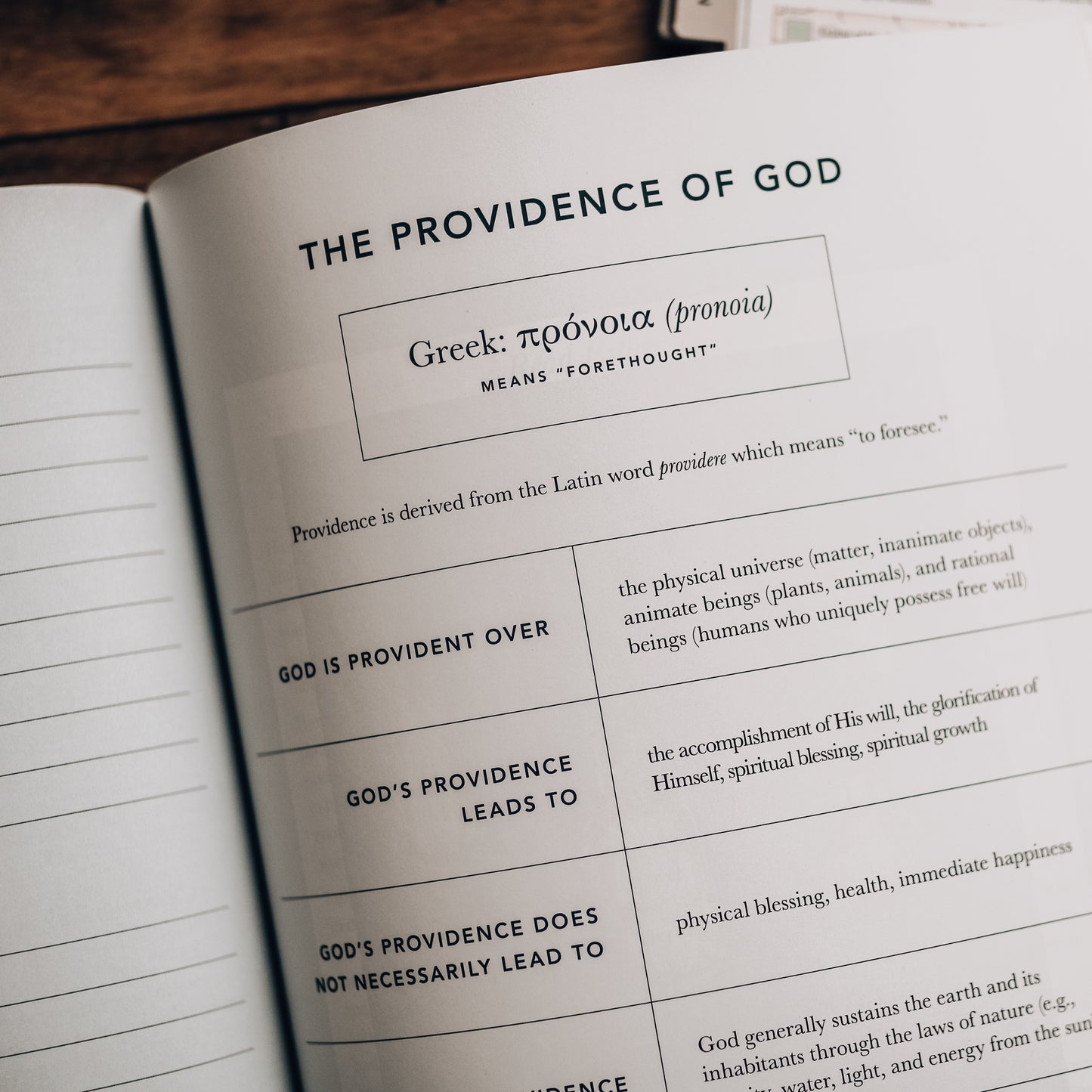 Beautiful study
Esther is a beautiful model of allowing God to work through us- He doesn't need us, but in His love and grace He provides opportunities for us to play a role in His story. I loved the commentary provided and felt a deeper connection to this story that I thought I already knew.
Esther: The Original Heroine
I loved the the theology and Cultural history that was brought into this study! My daughter's middle name is Esther, she's 1 month old. My hope is that she can see her name as an ode toEsther, a biblical heroine who saved God's people and followed with no fear or lack of faith.
ESTHER, Seeing God when he is silent.
I am not completely finished this devotional, but so far, I have to say it is amazing! I was looking for something that goes with the season that I am going through and choose to do this one with a friend. God surely does speak through this devotion in the most powerful ways that I need personally. I also bought two others and I am waiting patiently on Ruth to come back in stock :) I would definitely recommend this devotion & this entire company to anyone who is looking for some amazing devotions & who may just be starting their faith!
Esther- Seeing God's Providence in Every Situation
I love this study! This is the first Daily Grace Co. study that I've done, and I am definitely a fan. The commentary on the passages is very insightful, and helped me to better understand the scripture. I also loved how they put a lot of historical data in the studies (via maps, timelines, etc.). As someone who loves history, this helps me to put it into a bigger picture. Though I have not yet finished Esther, I am already seeing the ways that God is providing me with things I didn't see before. 10/10 would recommend!
LOVE this Study!
I have absolutely LOVED every Bible study from Our Daily Grace Co. The studies are beautiful, and they really help me dig into God's Word on a daily basis. This Esther study is no different! I love that it digs into the background of the book, which is something that we don't often get to at church! I definitely recommend!