Daily Grace ®
Regular price
$12.00
Sale price
$5.00
Unit price
per
Sale
Sold out
Our world tells us that our identity is ever-changing; however, we believe that our identity can only come from the One who made us—the One who is everlasting. 
Encouraging and beautiful, this set of 10 verse cards focuses on Scripture that reminds us of who we are in Christ.
These cards are made of heavy-weighted, 400gsm professional cardstock. The small 4" x 4" size makes them easy to take with you on the go or keep with you at your desk.
View full details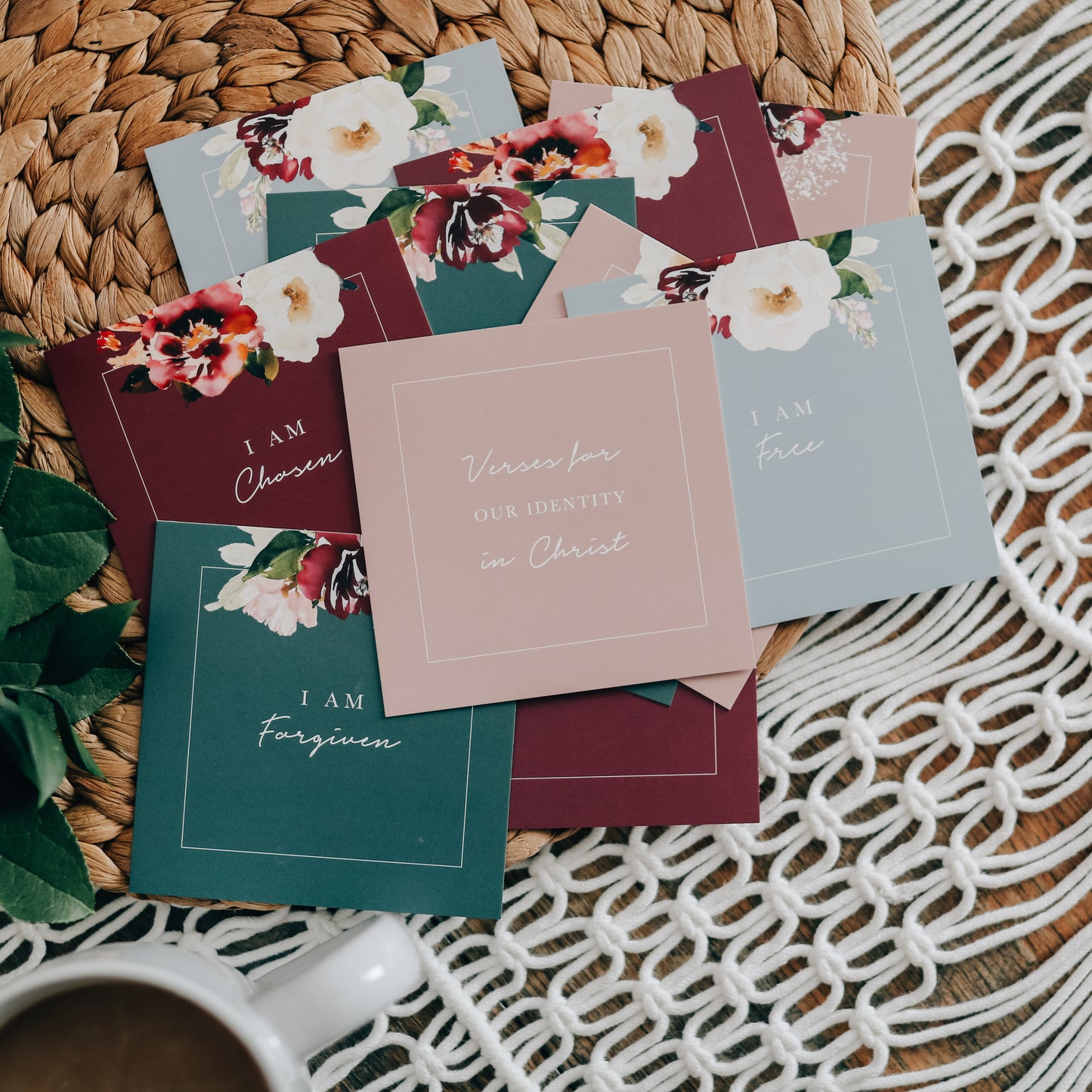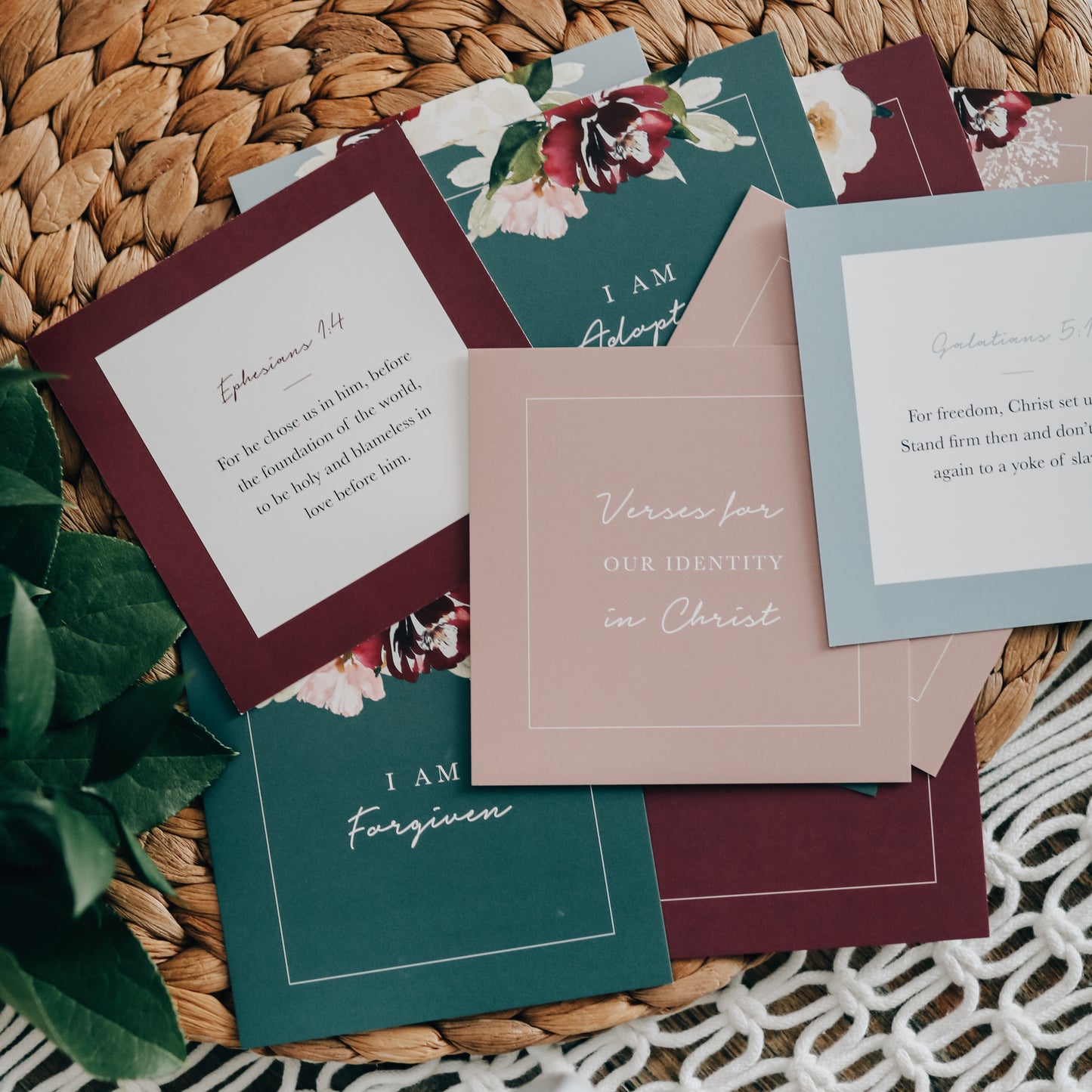 Identity in Christ
First of all, the size and quality of these cards is a perfect gift-I was able to give the cards for a birthday, then a friend who has depression- these cards are for everyone. We all need to know our Identity in Christ.
Identity in Christ Cards
These are exactly what I was hoping for. I am helping lead a retreat in October and our topic is Union with Christ, and my part will be talking about our identity in Christ. I will use these cards as prompts in our breakout sessions.
Best Cards
I bought these cards to encourage and remind myself that my value and identity is in Christ, not on what people think or what the worlds says. I bought another pack for my bff. I love them and I read one each day. This company is just the best.
Identity cards
Beautiful and encouraging cards!
Truth Cards
These are a great reminder of what God says about each and every one of us and not what the world may have you believe. These verse cards will speak truth into your life.