Regular price
$79.00
Sale price
$40.00
Unit price
per
Sale
Sold out
Pray | 5 Week Study | Cultivating a passionate practice of prayer 
Prayer is hard. Harder than it seems it should be. We are busy, distracted, and unsure if our time spent in prayer is actually amounting to anything. We want to have a vibrant, passionate prayer life, but instead we may have one that is cold and apathetic.What is the cure for this? It is a true, biblical understanding of prayer.
Pray is a 5 week that study that will:
Help you overcome the lack of a desire to pray

Show you how to make time for prayer even when you are busy

Answer your questions about why God answers yes to some prayers and no to others

Teach you how prayer can be a source of strength in times of sorrow, anxiety, and frustration. 
Details: 

This study is perfect for individuals or groups. 

Each week contains five days of study material, including daily study questions, prayer prompts, a weekly memory verse, and weekly reflection questions. 

Measures 8X10
The Prayer Journal - Gold Foil
The Prayer Journal - Gold Foil is a guided journal for intentional prayer. This journal is meant to point your heart to the Lord each day in prayer. Prayer is powerful, and we have the privilege to come to the Lord with whatever is on our hearts.
This journal includes several sections for each day to help point you to the Lord in prayer. These sections include, Prayer Requests, Adoration, Confession, Sanctification, On my Heart, and Verses I am Praying.

Blush Pen Set
This beautiful Blush Pen Set was designed to aid you in your Bible and book studies while also providing you with a thoughtful tool that points you back to the Lord. With 3, ballpoint pens, this set is perfect for taking notes in your Bible, a book or simply writing a note to a sweet friend. 
31 Days of Prayer for Others Verse Card Set
We've created this prayer card set with thirty-one cards full of prompts and Scripture to guide your prayers as you seek to pray for those around you! These cards are made of heavy-weighted, 400gsm professional cardstock. The small 4"x 4" size makes them easy to take with you on the go as a reminder to pray for others all month long!
View full details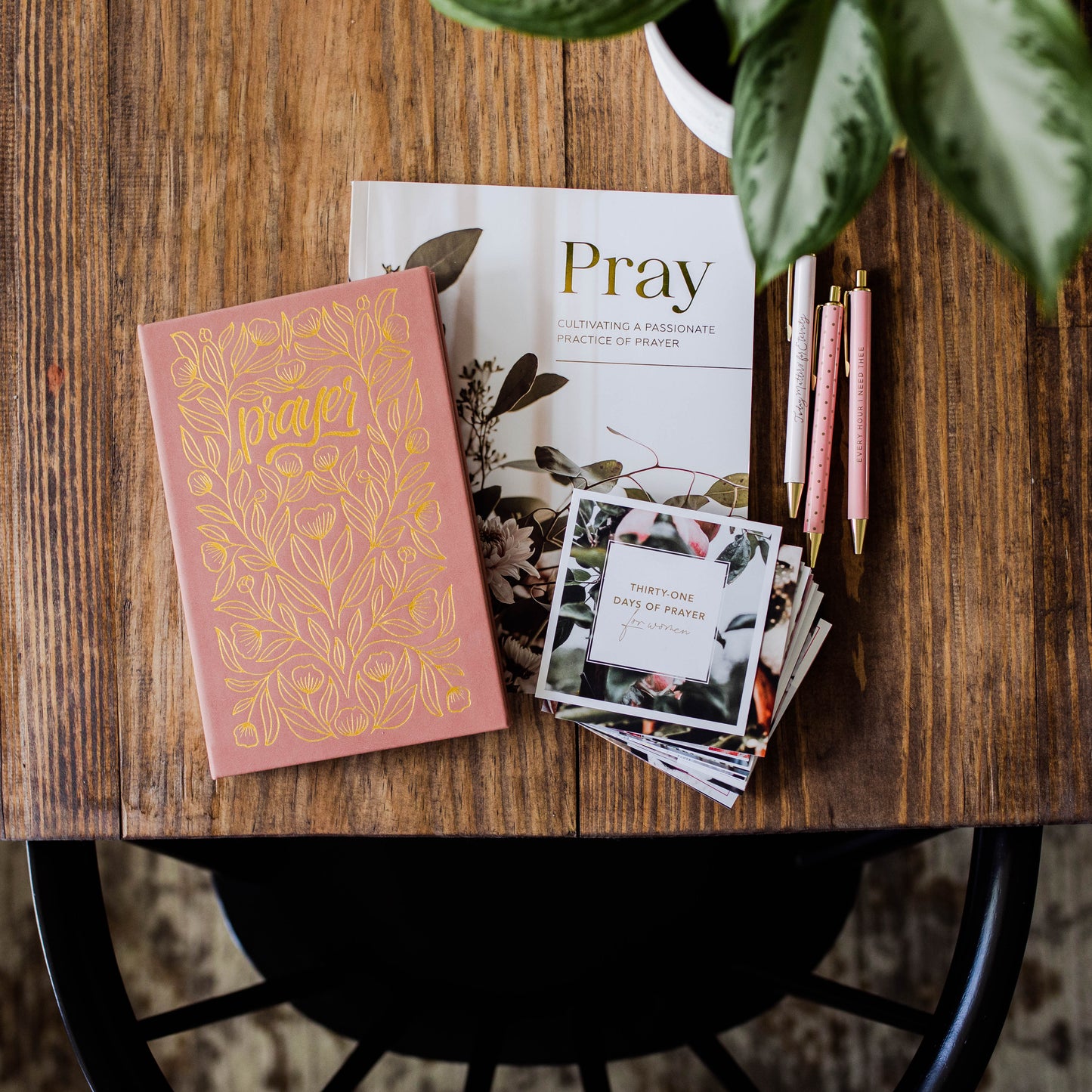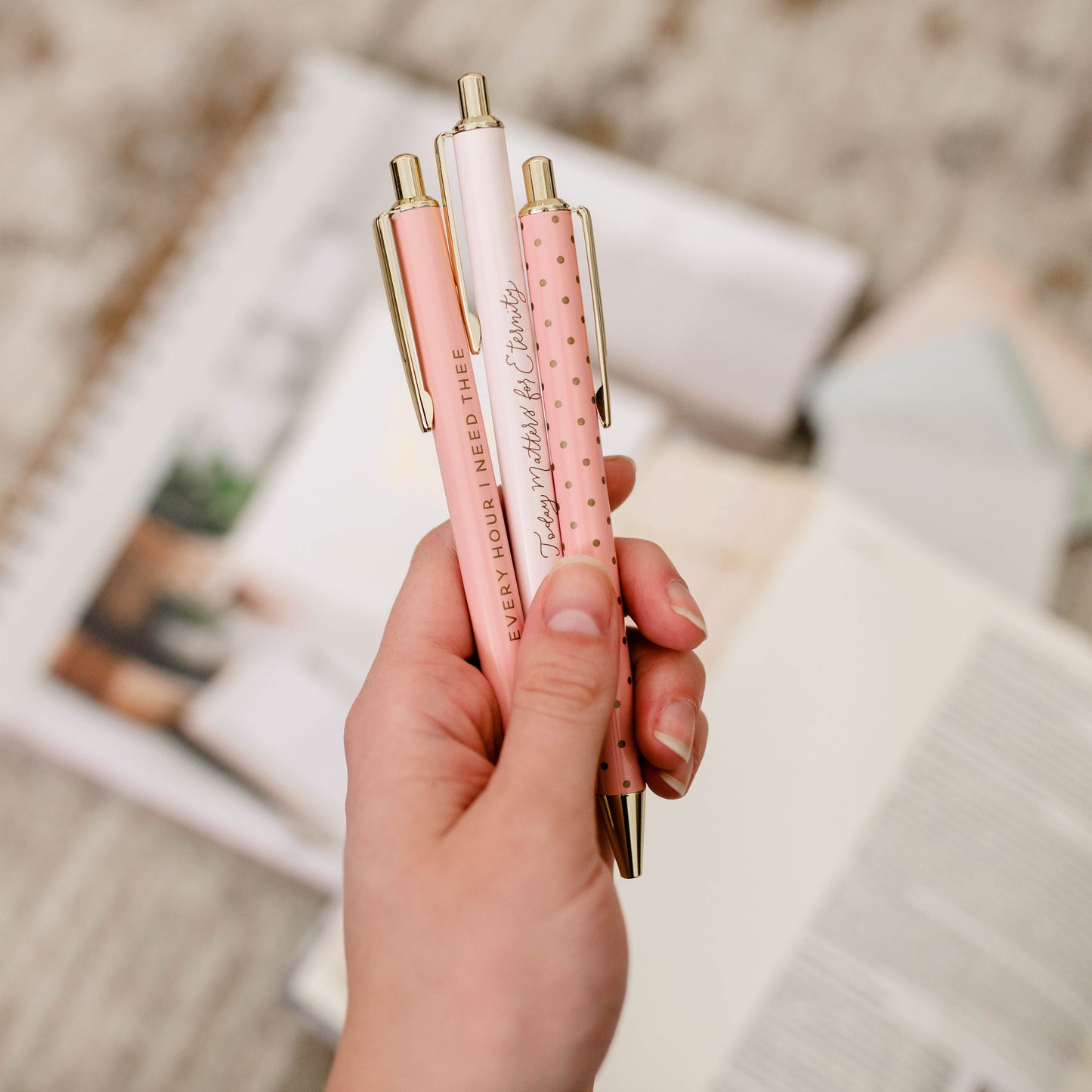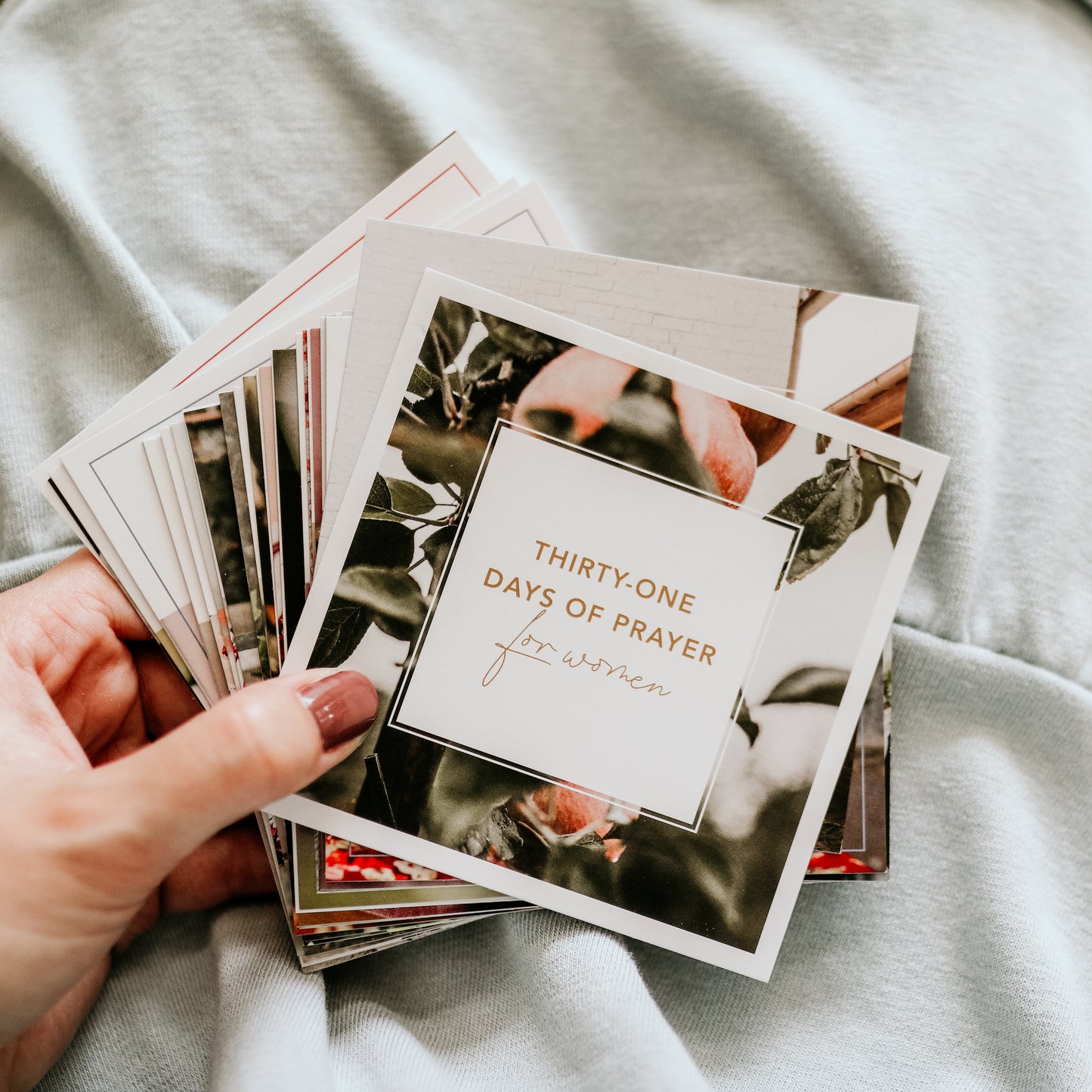 40 Days With Jesus
Such a powerful study! I love walking through each day digging deeper in Jesus's life, learning more about him and how he powerfully changed us all.
I Love This Collection
I haven't started the Prayer Study yet cause I'm in the middle of Amen, but I can't wait to start it. I love the pens, which are so cute and glide across the pages, and the journal, which I've been writing in after work everyday this week. I highly reccomend this collection!
The Story of Redemption
I have enjoyed 100's of items from The Daily Grace. I'm currently enjoying The Story of Redemption series. I just started, so I'll review that further in a few months. My favorite has been the prayer and study cards with a stand. I have one in several places in my home. But I also give them as gifts to family, friends, and colleagues. They make great stocking stuffers at Christmas too! They easily fit into a card that you can pop in the mail. There are many topics that are appropriate for almost any season of life. The wooden stand sells out fast, so when I get the notice that they are available, I buy at least 10!
Prayer collection just what I needed
I have a goal to grow my prayer life and I found this collection. It is so beautiful and inspiring. I can't wait to use it and see how my relationship with God flourishes