Regular price
$20.00
Sale price
$10.00
Unit price
per
Sale
Sold out
Come and See  | 10-week Study | John Study
Jesus performed many other signs in the presence of his disciples that are not written in this book. But these are written so that you may believe that Jesus is the Messiah, the Son of God, and that by believing you may have life in his name. John 20:30-31
What does it look like to live an abundant life? We live in a world that tries to convince us that life can be found in temporary pleasures. However, in the pages of the Gospel of John, we are invited to "come and see" and to believe in the only source of true life: Jesus Christ. 

Come and See | A Study on the Gospel of John is a 10-week study that equips believers to:

Gain a deeper understanding of the gospel.

Learn about the life, death, and resurrection of Jesus Christ.

Recognize what it truly means to be a disciple of Jesus.
Special resources within study:

Helpful Tips for Scripture Memory

Map of Israel in New Testament Times

Map of Jesus's Travels Through Samaria

Miracles in the Book of John

List of Seven I Am Statements of Christ

Passion Week Timeline
Key themes: The Gospel, Messiah, Discipleship, Abiding in Christ, Prayer, Local Church, I Am, Suffering, Belief, Resurrection
Details: 

This study is perfect for individuals or groups. 

Each week contains five days of study material, including daily study questions, a weekly memory verse, and weekly reflection questions. 

Measures 8x10

Includes 258 pages 
View full details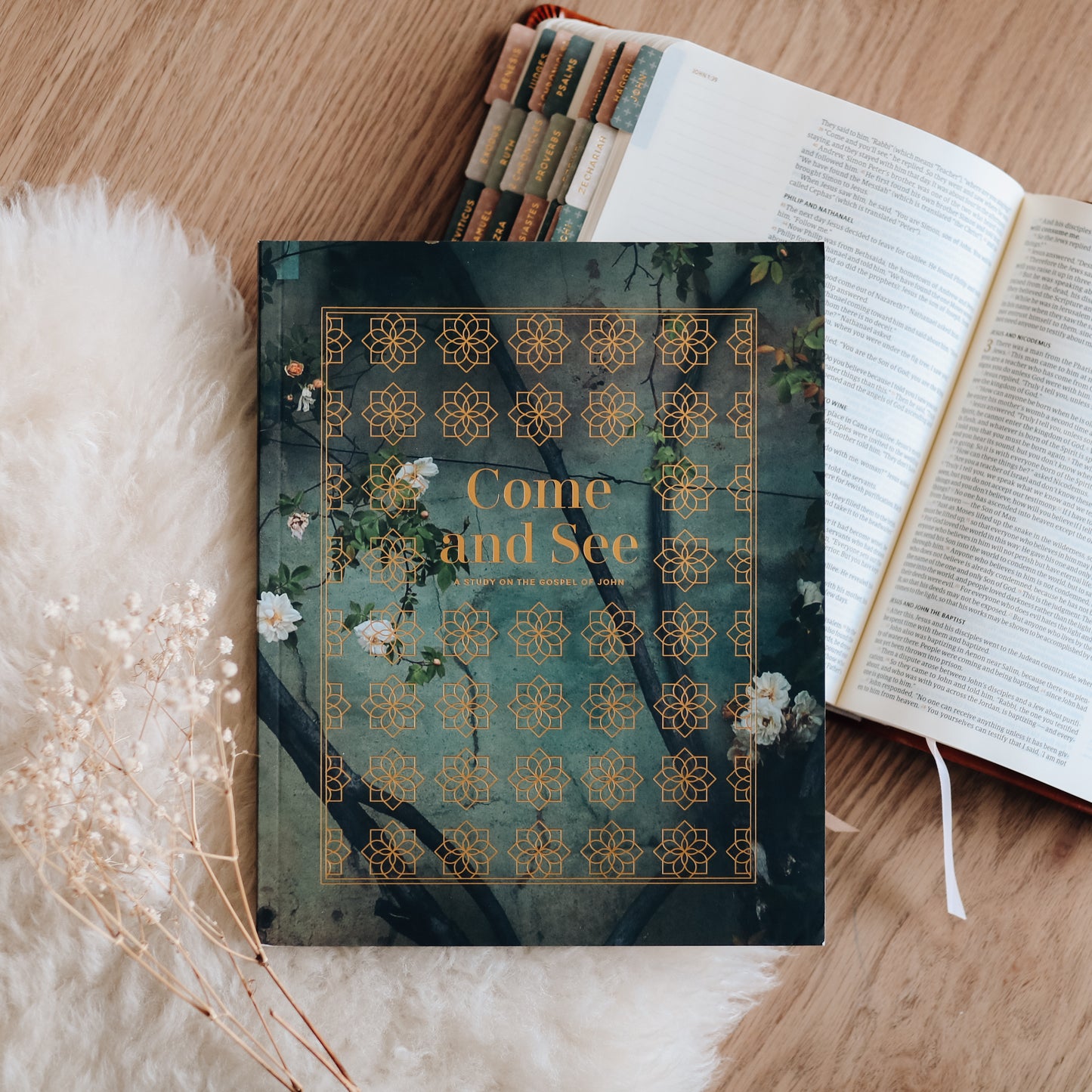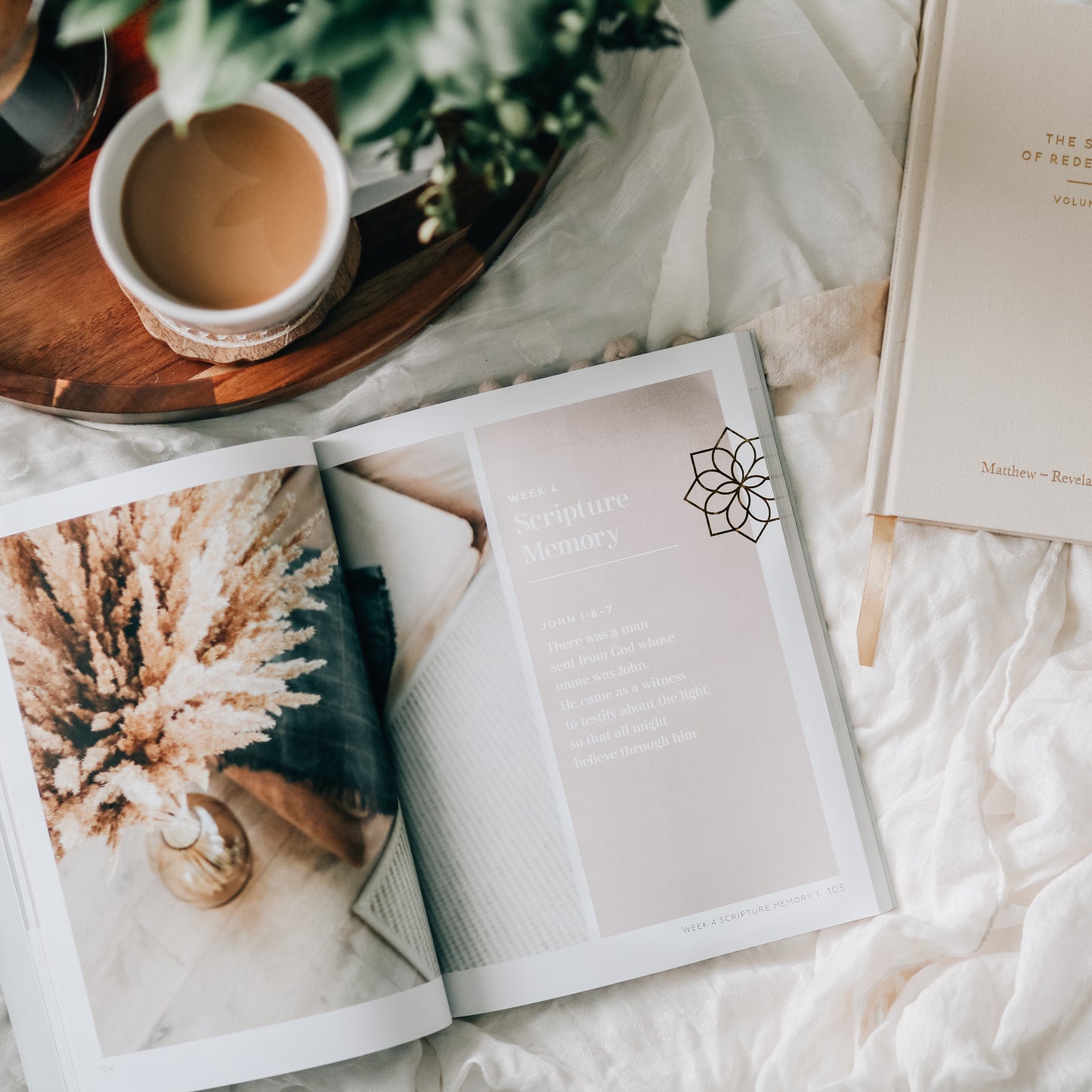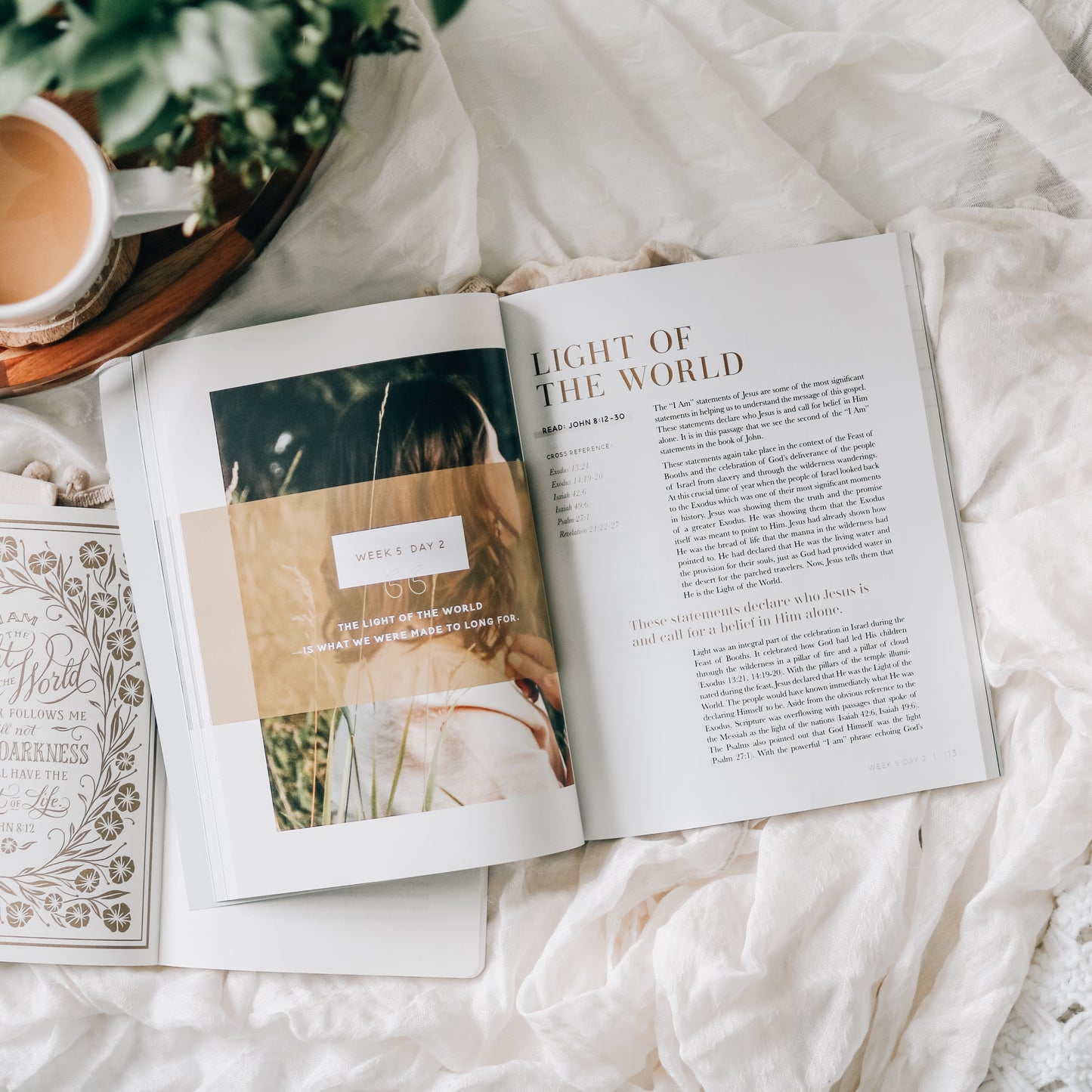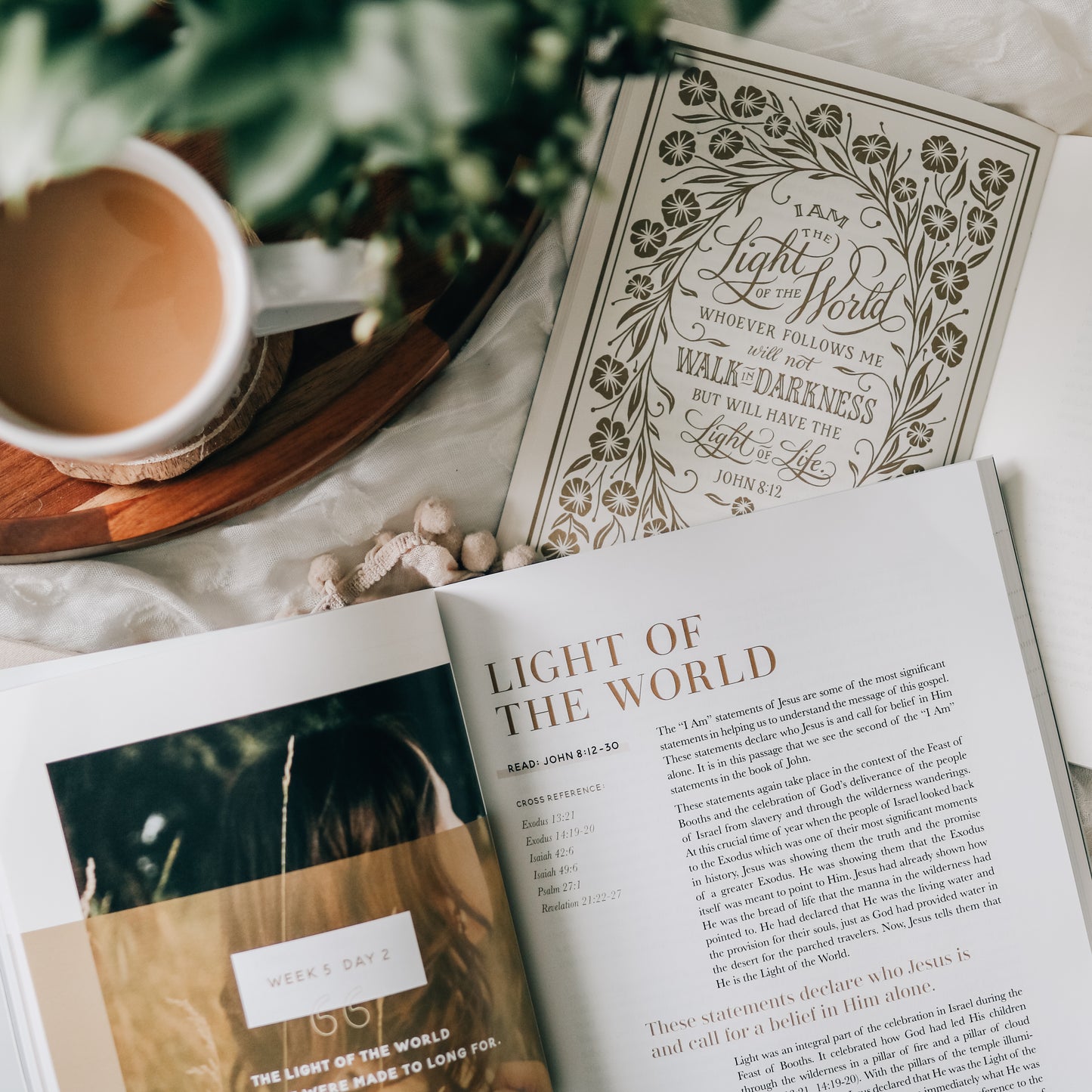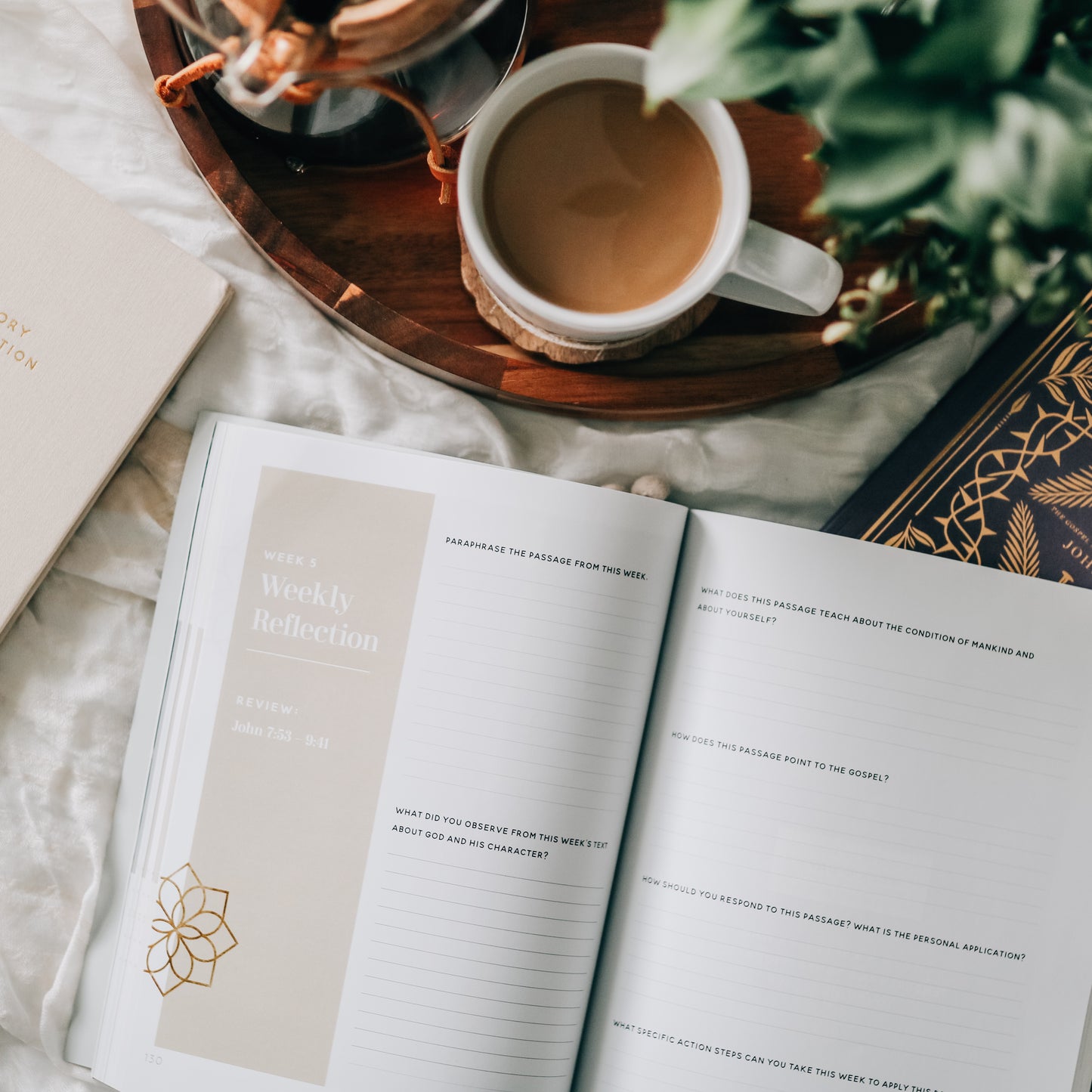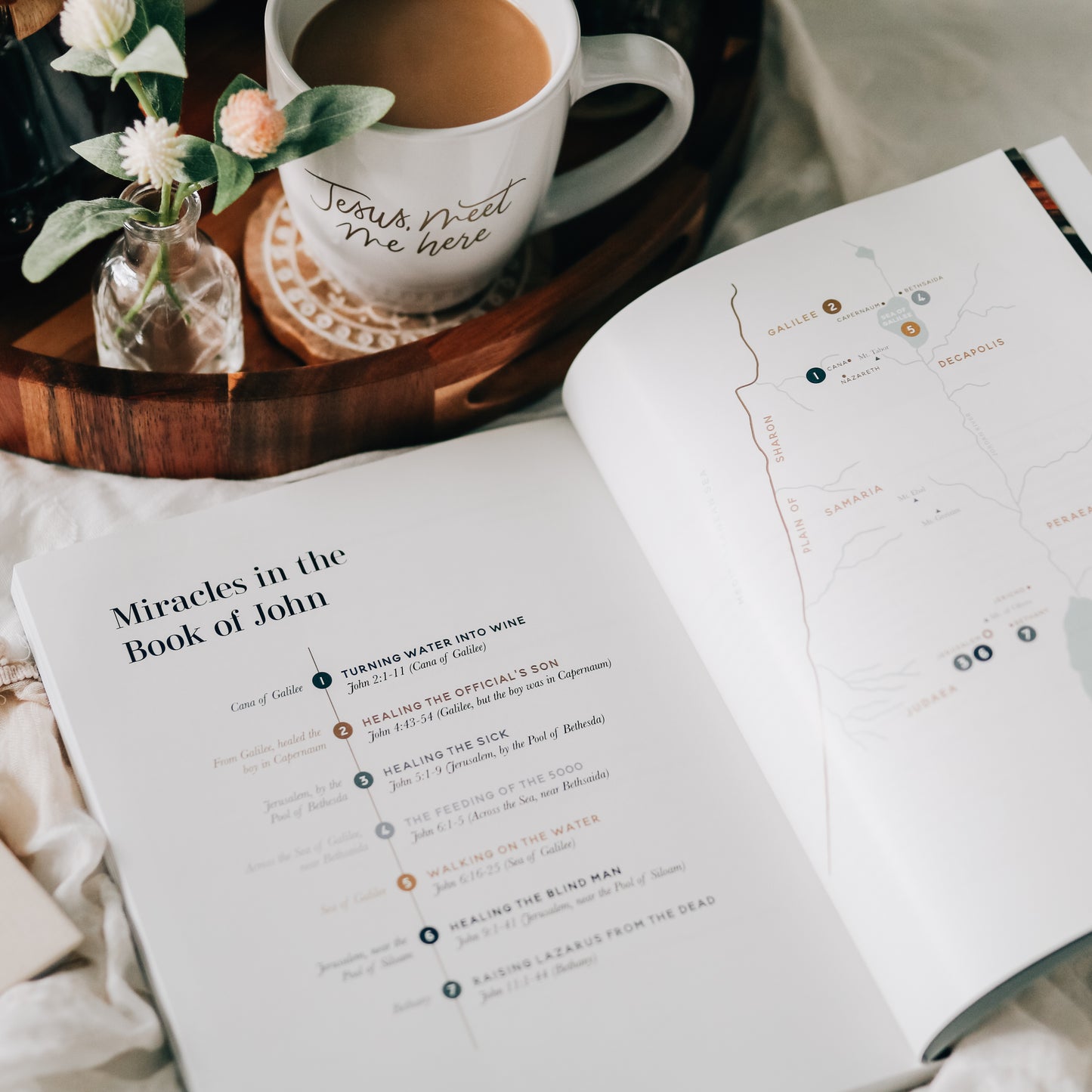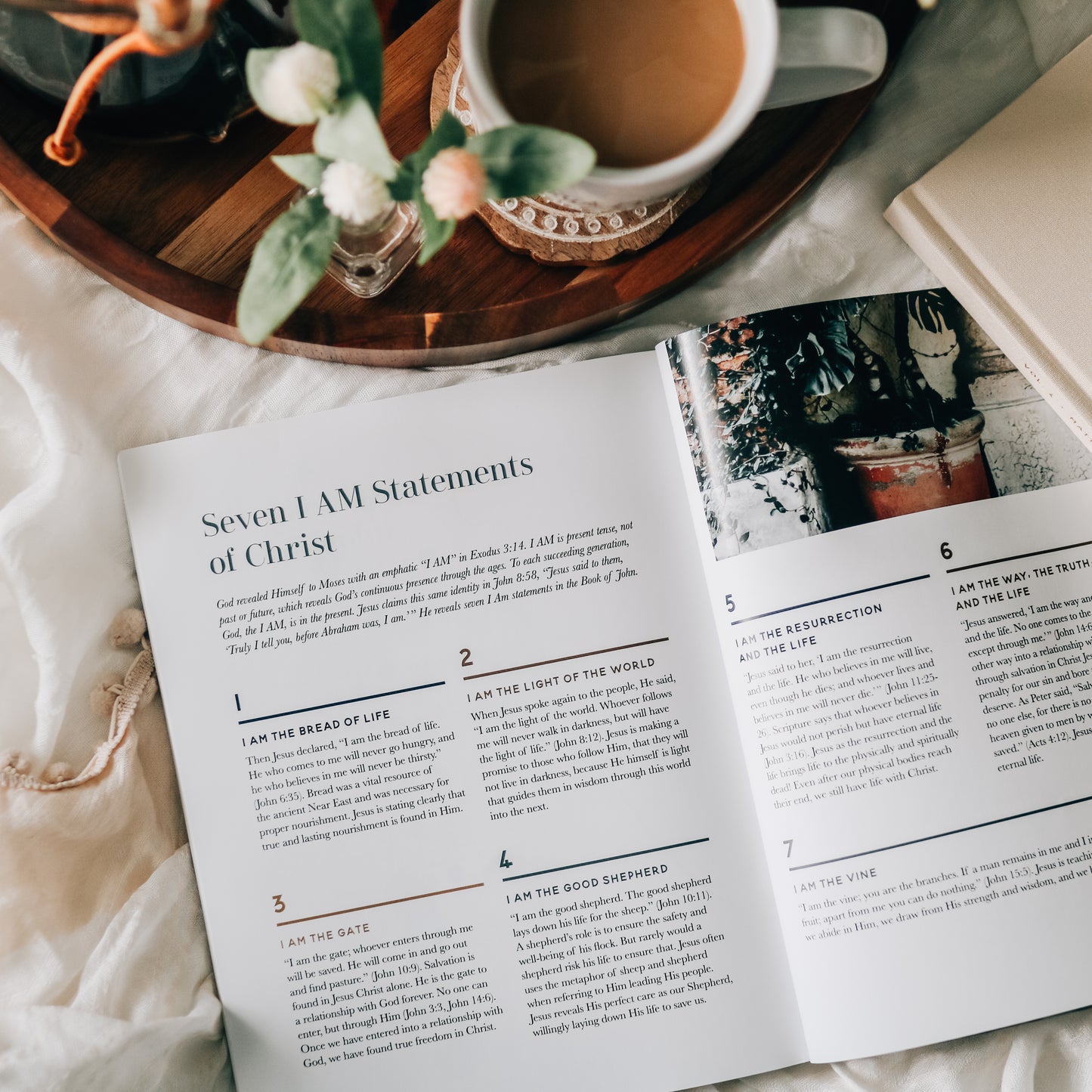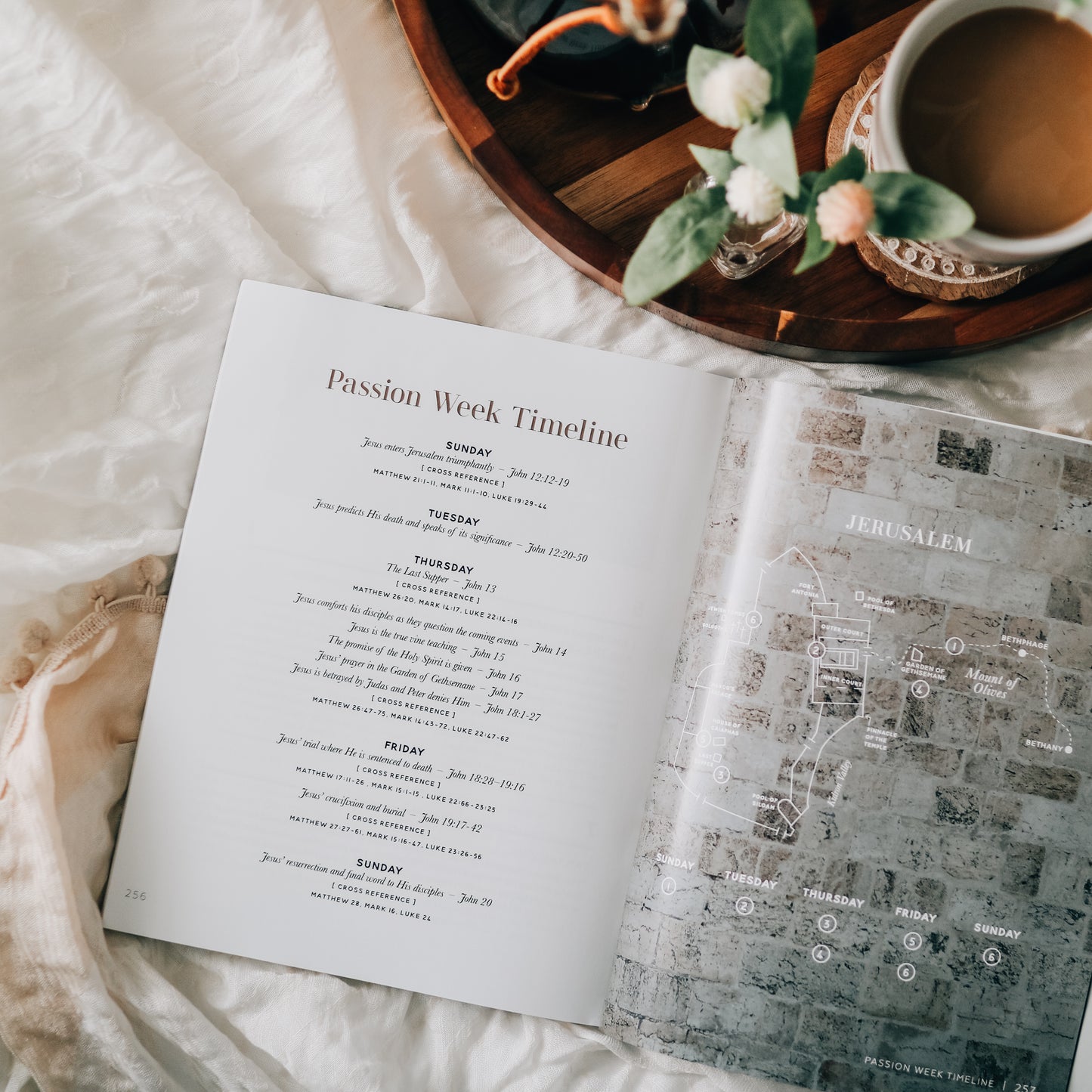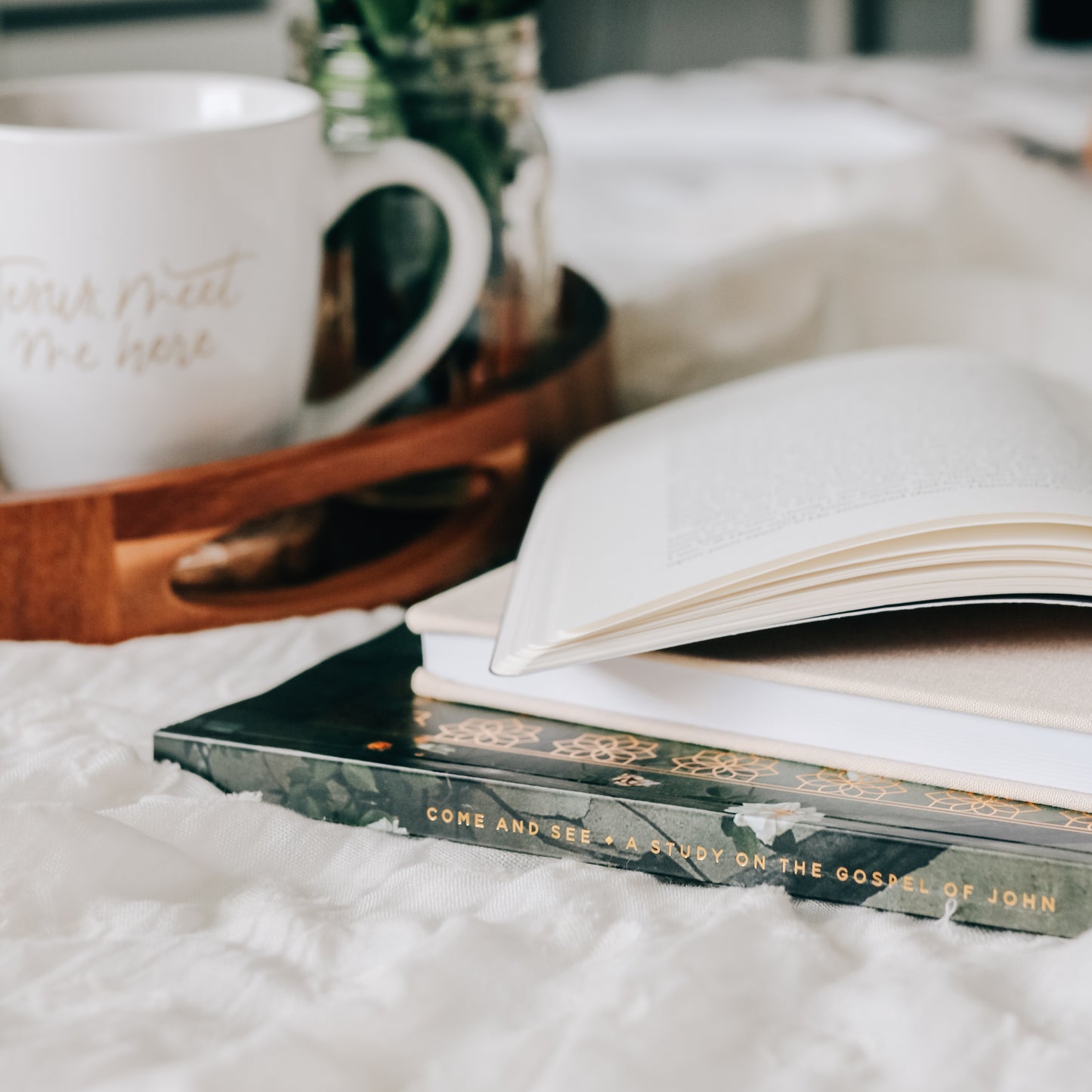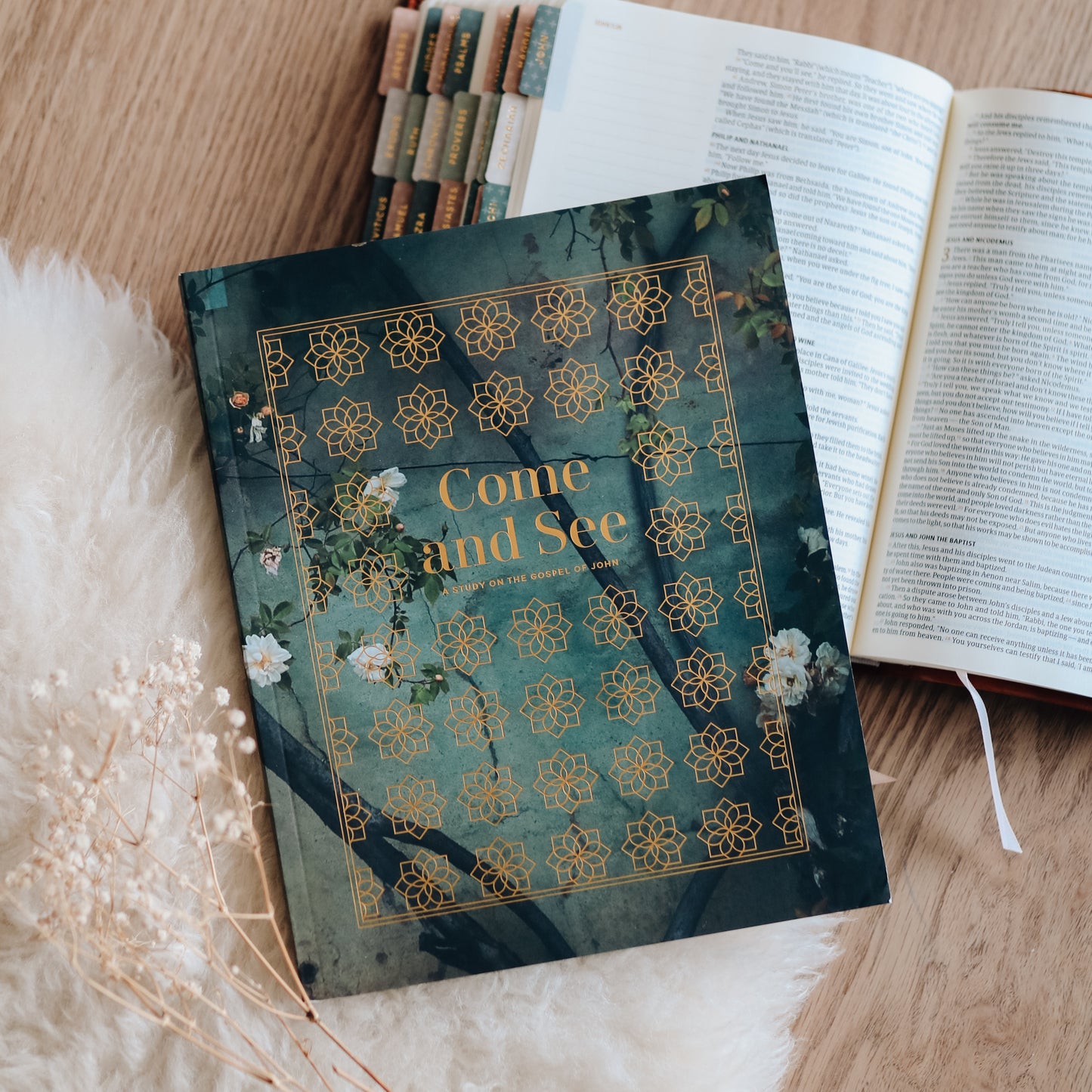 A True Blessing!
I've been doing this study for the last month and I love it! I'm learning so much about Jesus and who He is. Why He said certain things. Would recommend this study 100% to every believer
John study preview
Purchased to preview for a potential ladies Bible study at our church. Looks great. Have been very blessed by many The Daily Grace Co Bible studies and other products. I would recommend!
Thank you!
A satisfied customer.
Beautiful discipleship resource!
I am honestly always thankful for these resources. I got these books so my student leader has the confidence to lead her discipleship group through the book of John. Having this as a resource and guide gives her the courage to lead!
I also love that this study works to memorize one whole chapter (John 1).
Come and see- John study
Absolutely love this study! I can't wait to order more! Thank you so much for making it so easy to follow and understand.
Very well written.
Just finished this study with my group and loved it. I have done several studies and this was well written and the daily scripture summarization was well stated and to the point. There are 5 days each week with 3 questions and scripture memory items to complete after each. Not a lot of "homework" compared to other studies I have done. The book itself is well made and feels "sturdy" and not flimsy. At the back of the book there are the "I AM" statements, maps, etc. I learned a great deal about John's rendition of the Gospel through this study.