Regular price
$28.00
Sale price
$28.00
Unit price
per
Sale
Sold out
GAME ON! 🎉 Yes, we made a GAME! An intentional, fun, life-changing conversation game!

These are not your typical conversation cards. Yes, they'll help you get to know people better. More than that, they're a tool to cultivate your most intentional life - and to help others do the same! Use each card as a springboard for conversation about what matters most to you, what's working and not working in your life, and what's next. Then, be bold and take action on what you discover!
Fun and easy to use, they're perfect for couples, families, friends, teens, small groups, coworkers, and new acquaintances. Includes a colorful Cultivate die and 150 beautiful cards with prompts across six categories: Knowing Yourself, The Past, The Future, Daily Life, What Matters Most, and Just For Fun.
Each of the 150 prompts will help you:
Move beyond small talk
Strengthen relationships and get to know people on a deeper level
Spark interesting and meaningful conversations
LIMITED STOCK AVAILABLE—grab a set today! You'll love having these cards on your dining table, kitchen counter, coffee table, or bedside table—at-the-ready for fun and great conversation. Everyone will enjoy these compelling questions you can return to again and again! 
View full details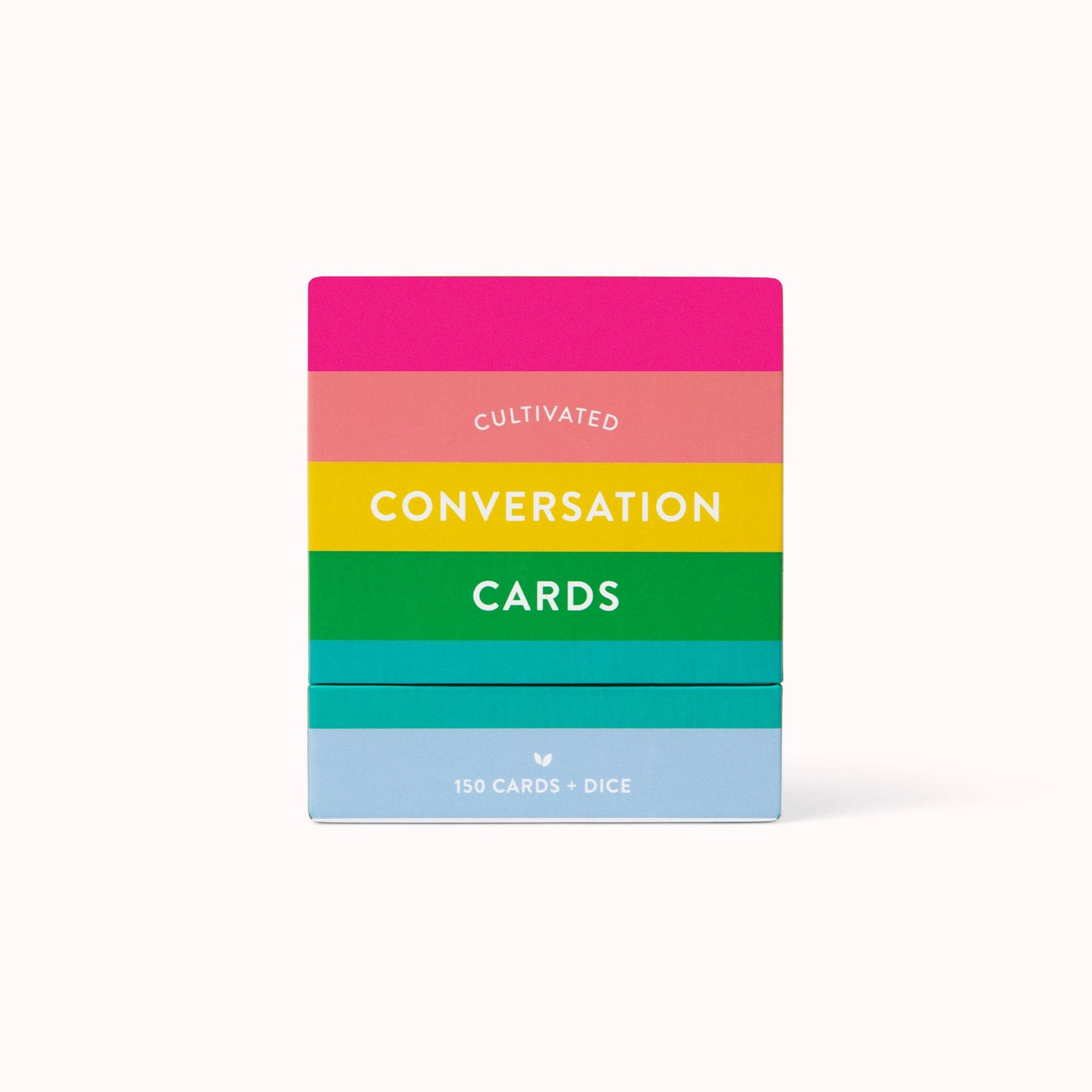 Definitely recommend!!
I've LOVED this resource! It's so useful for my small group but my husband and I also love using it as a fun, creative, at-home "date night" activity after the kids have gone to bed. The questions on the cards help provide us a fun conversation starter and really help us "go deeper" in our relationship. My women's small group also loves using it as we get to know each other
Not your typical conversation cards!
My bible study group uses these cards regularly and they spark such great discussions - both lighthearted and deeper discussions. We also used them for a young women's retreat and found they were applicable across all age groups from teenagers to middle-aged women. Highly recommend!