Regular price
$32.00
Sale price
$32.00
Unit price
per
Sale
Sold out
This necklace features the Hebrew word Hesed, which is translated as "steadfast love." This word is so rich that there is not just one English word to translate it. It is God's covenant-keeping, merciful, grace-filled, steadfast love for His people.
With 18k gold-plated brass and an adjustable 16"-18" chain, you can choose the length that's just right for you!
Wear it to work or school as a conversation starter or a reminder of God's steadfast love.
Special Note:
• Nickel free and lead free
View full details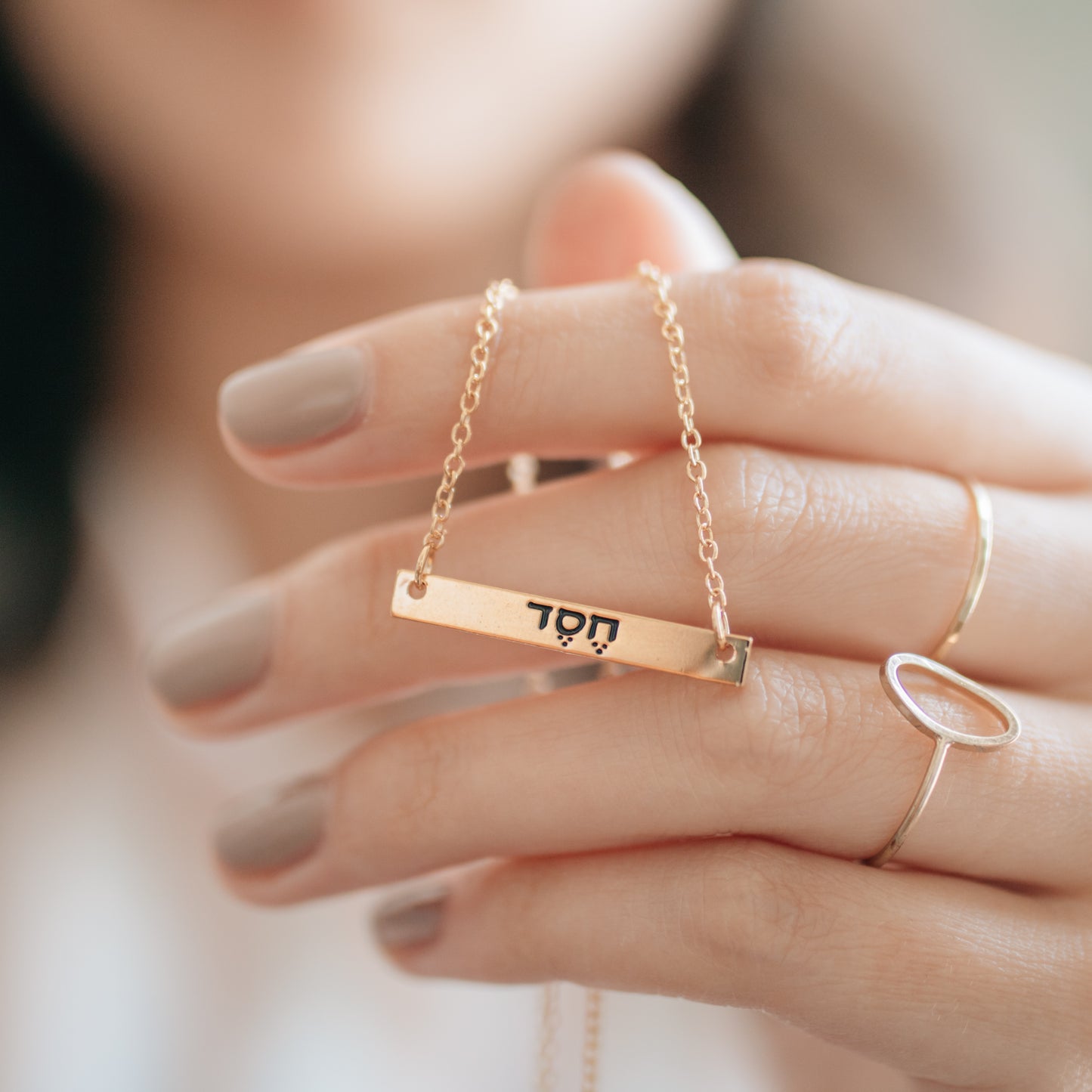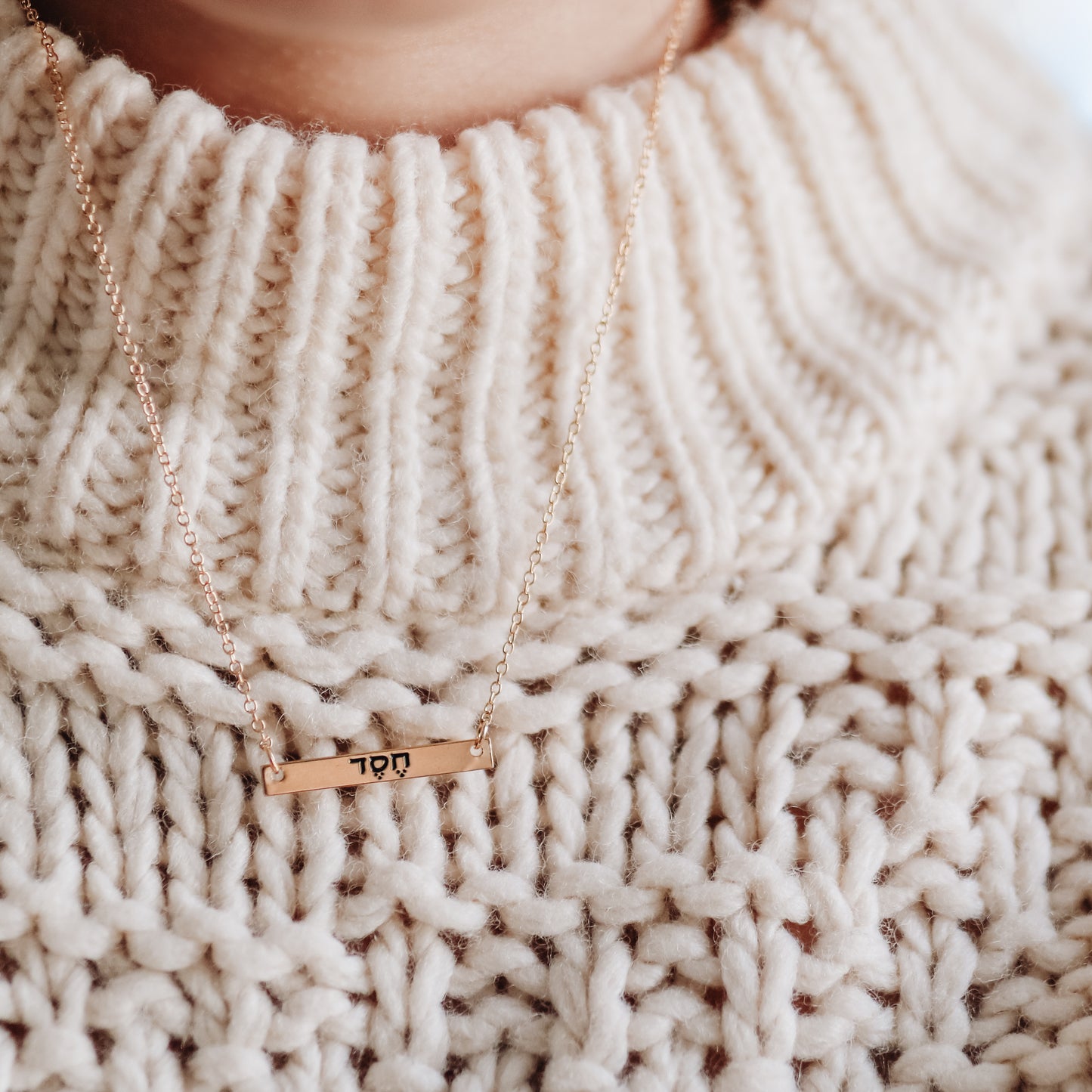 Beautiful and Special
I got this necklace for a friend a while ago, and she wears it all the time. I still think about it and the deep meaning, so I decided to order one for myself, too! I love it. A little girl asked me what it said, so I got to explain it to her, which was really sweet.
Hesed necklace
Absolutely love, I haven't taken it off yet ! Great quality but even greater message !
Great way to tell people about God's steadfast love twords us !
Hesed necklace
I purchased this a year ago for my teenage daughter. She loves it so much that we have now bought one for her volleyball coach, as well!
Simple and beautiful reminder
One of my favorite attributes of God is His covenant love for us. Hesed is one of my favorite words in scripture - and does it get any better than it being one of the very things God chooses to tell Moses about Himself? That He is full of steadfast love/unfailing love/lovingkindness/HESED...covenant love. When I saw this necklace, I told my kids "You can give me this for Mother's Day" and they did. I love it - and it layers perfectly with my Rest for the Season necklace.
It is what it is.
It's a great necklace. Will make a great Mother's Day present. My only gripe is I didn't realize it would be so small.