Regular price
$64.00
Sale price
$64.00
Unit price
per
Sale
Sold out
Say goodbye to overwhelm and hello to joy! With the 2023 Season by Season™ Daily Planner, your best days are ahead. Our first-of-its-kind daily planner helps you live more intentionally with streamlined monthly and daily planning pages, reminders to cultivate what matters throughout, and so much more.  
With the Season by Season Daily Planner you'll enjoy:
Dated Daily Planning Pages

| Monday through Friday, enjoy an hourly layout, space for your to-do list, top priorities, daily gratitude, and—best of all!—a small nudge to tend to what matters every single day. Saturday and Sunday are combined into a single page.

Weekly Rhythm Layouts

| Before each 90-day window, cultivate joyful rhythms by planning your best routines for the season ahead.

Monthly Calendars

| Conveniently organize each month at a glance and plan well for holidays, birthdays, and appointments. Or, get creative and track your meal plan, record memories, journal daily gratitude, and more!

90-Day Planning

| It wouldn't be a Cultivate What Matters planner without a nod to 90-day windows, the perfect amount of time to make progress on your goals. Quickly set your intentions before each season begins and celebrate wins as each 90-day window comes to a close.
Ready to feel present and content right where you are? It's possible!
Over the last decade, we've helped thousands of women embrace a better way of doing life: instead of pressure, they feel freedom. Instead of overwhelm, they feel empowered. Instead of living distracted, they feel their days adding up to something.
And now, you can too! In the Season by Season Daily Planner, you'll cultivate meaningful, joyful days little by little—well, hour by hour, that is!
View full details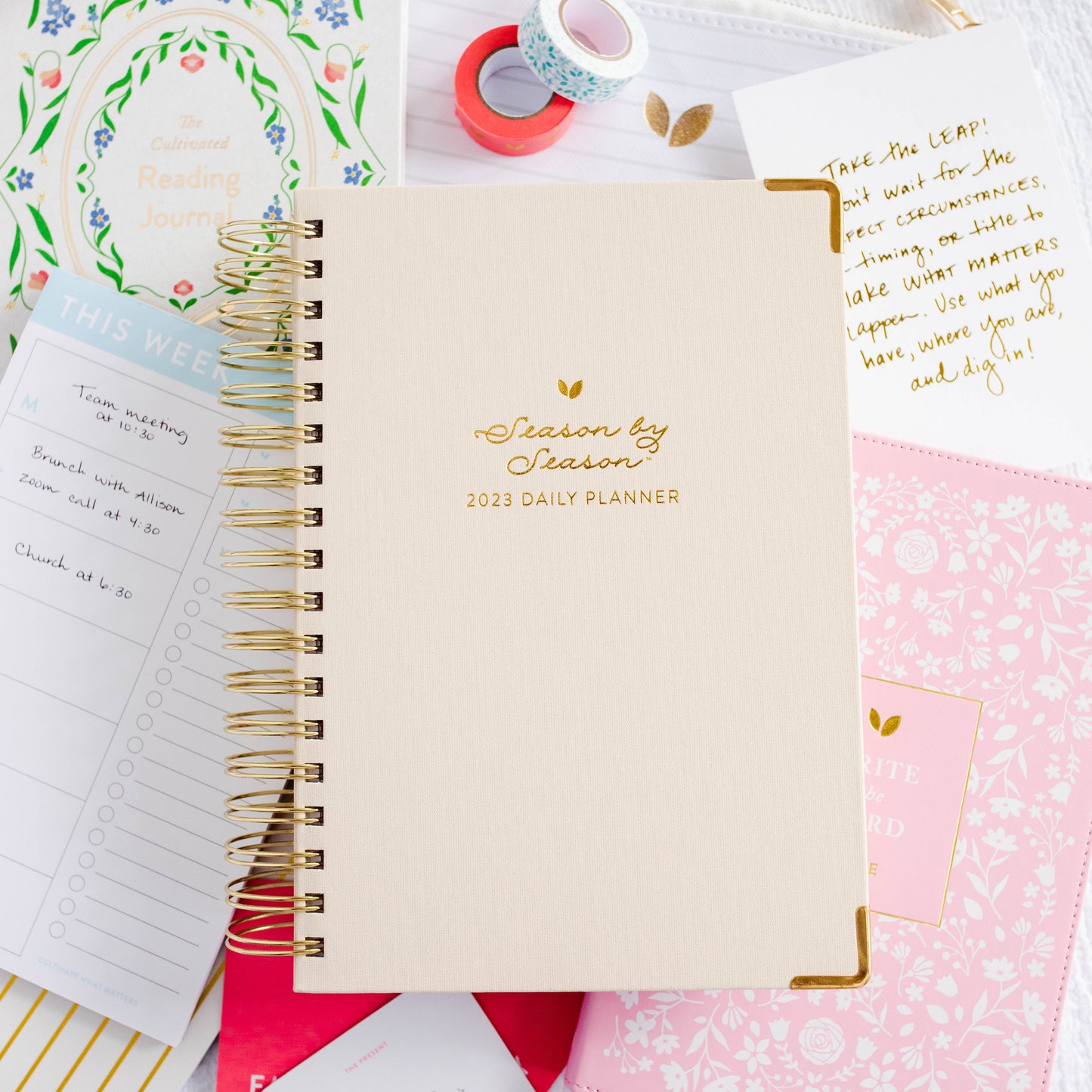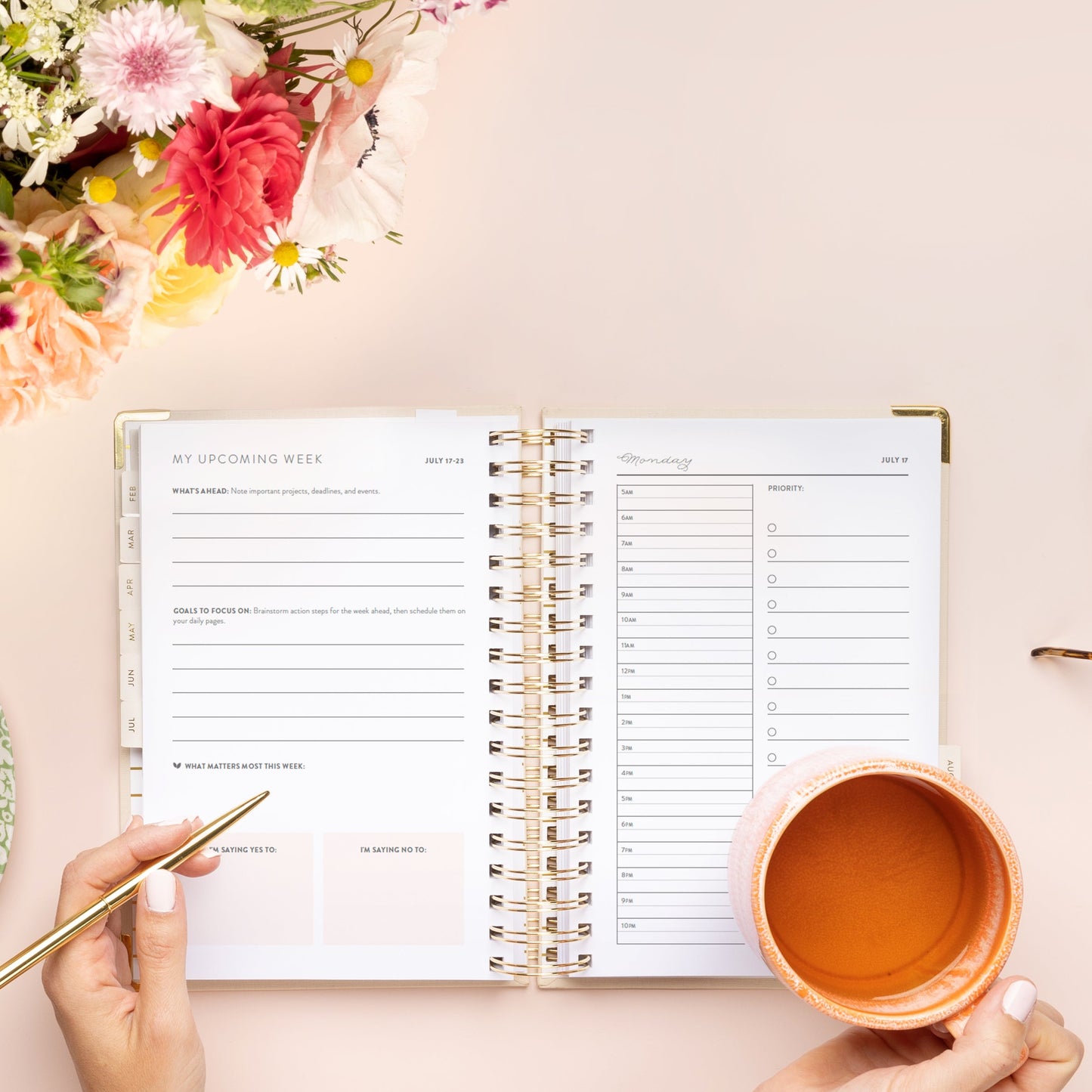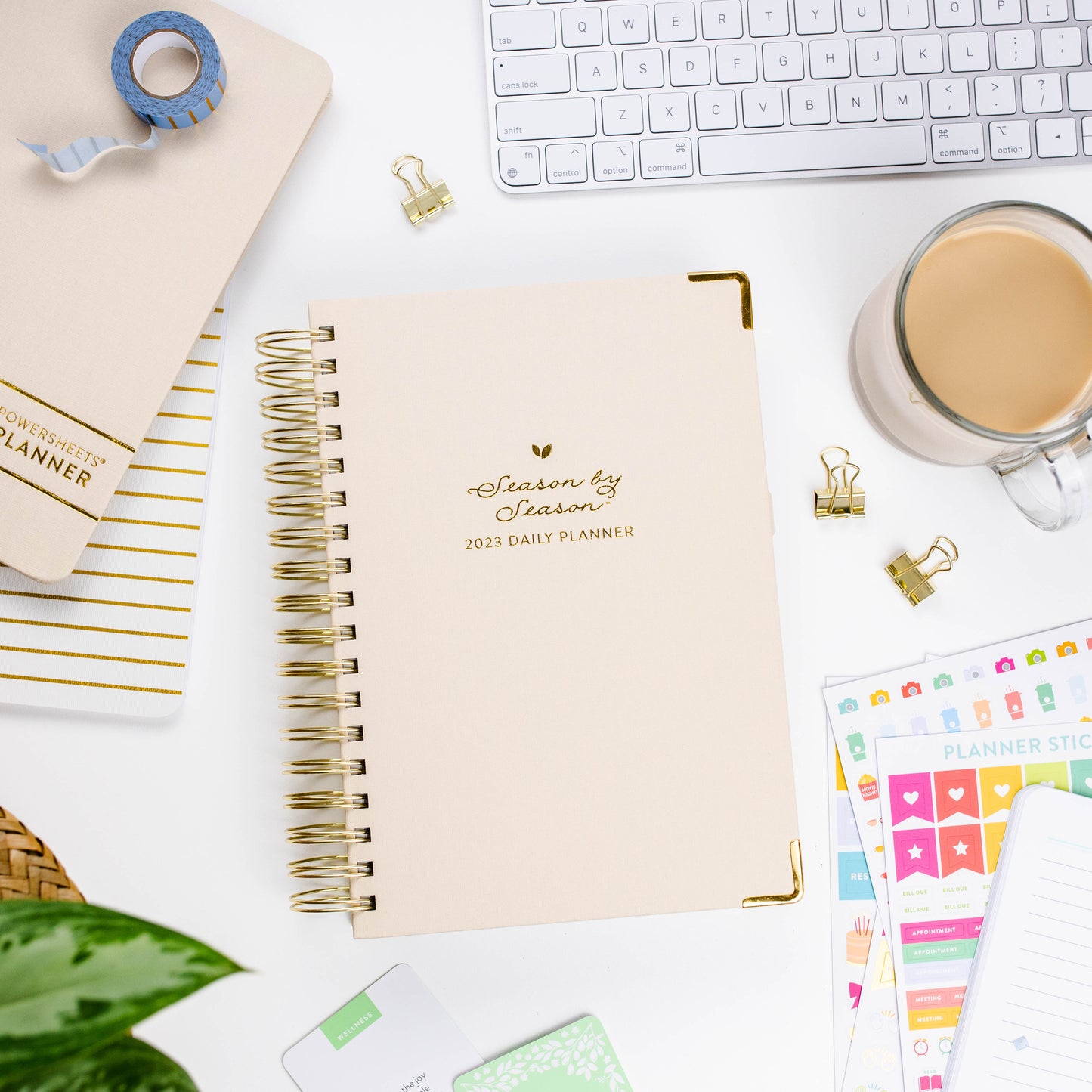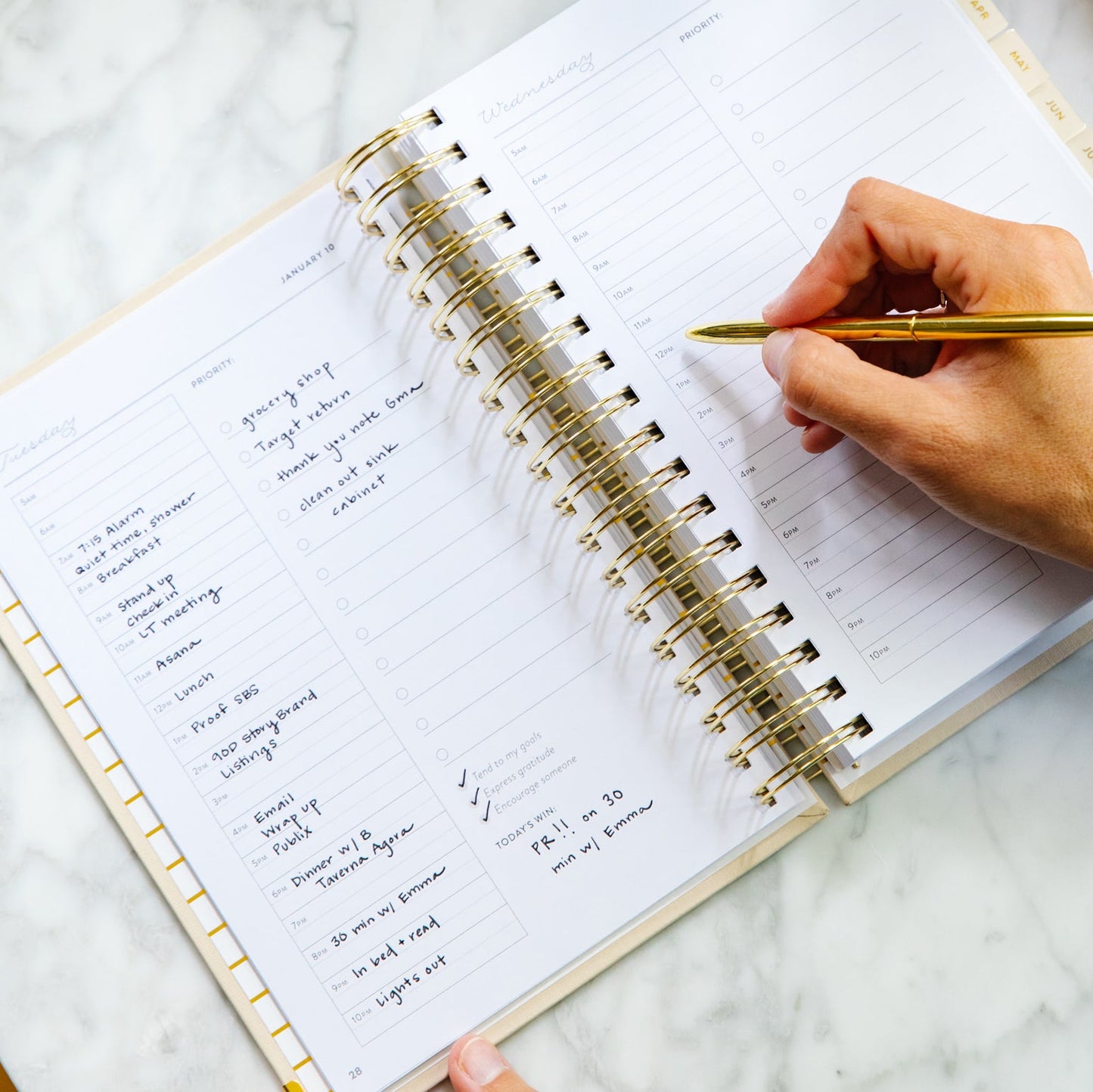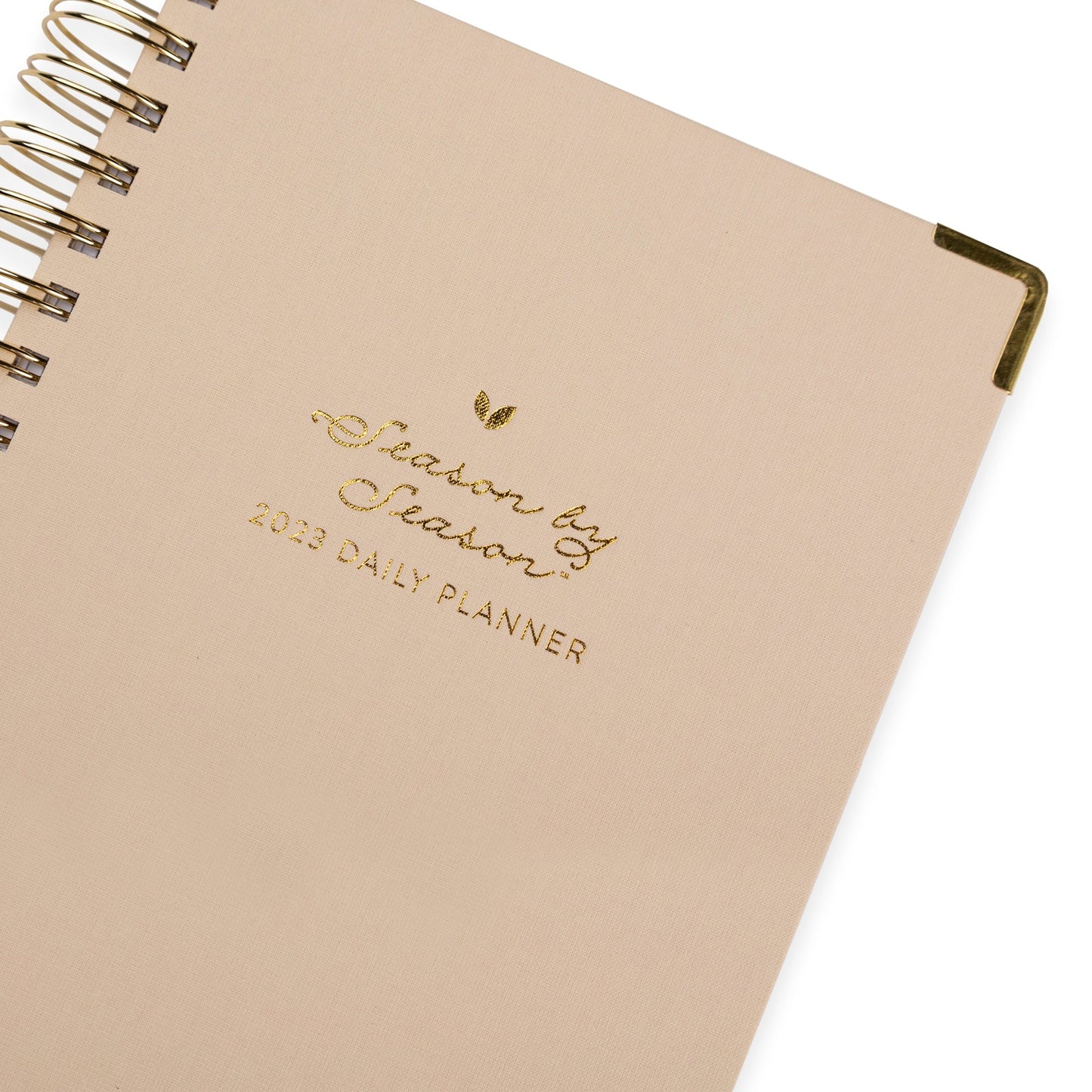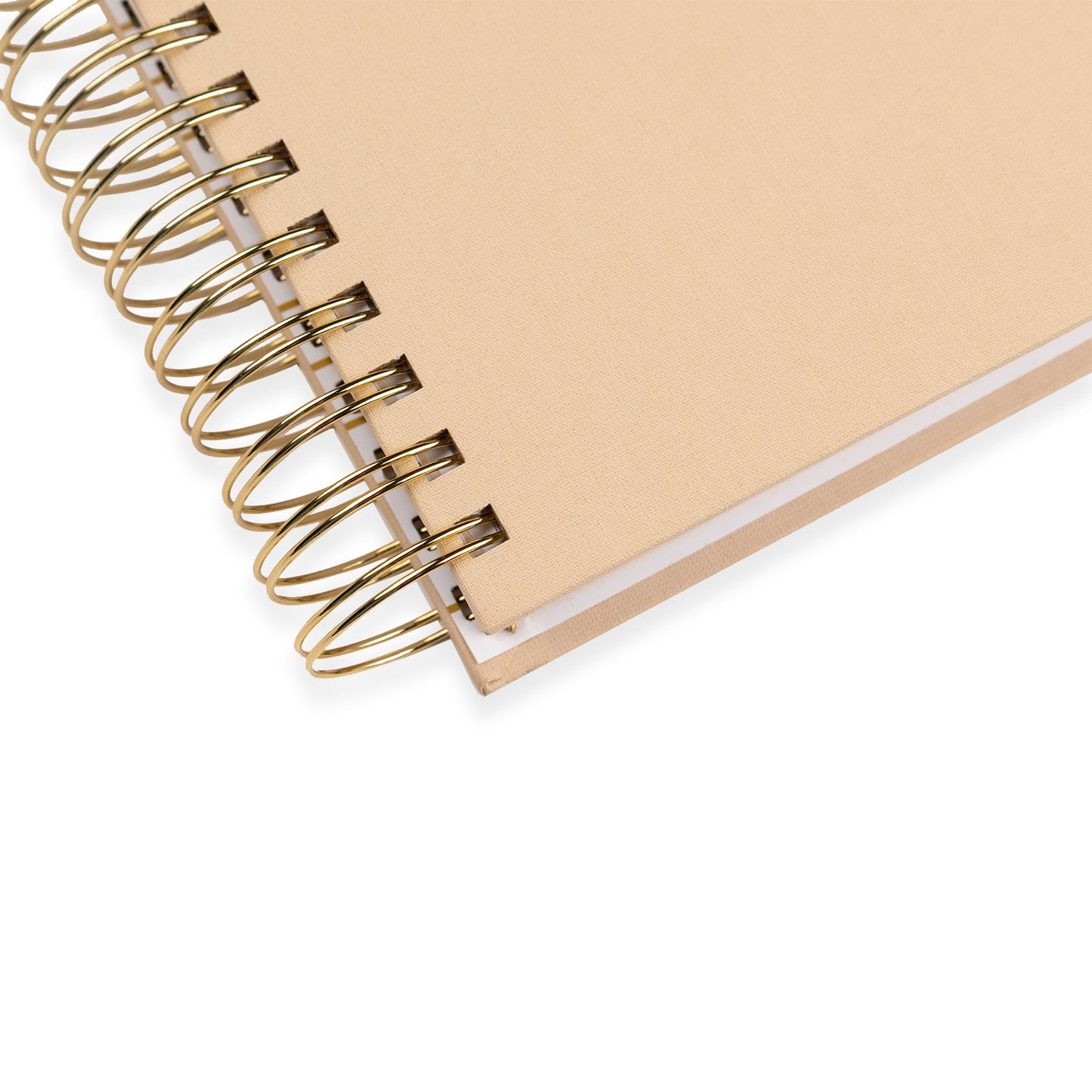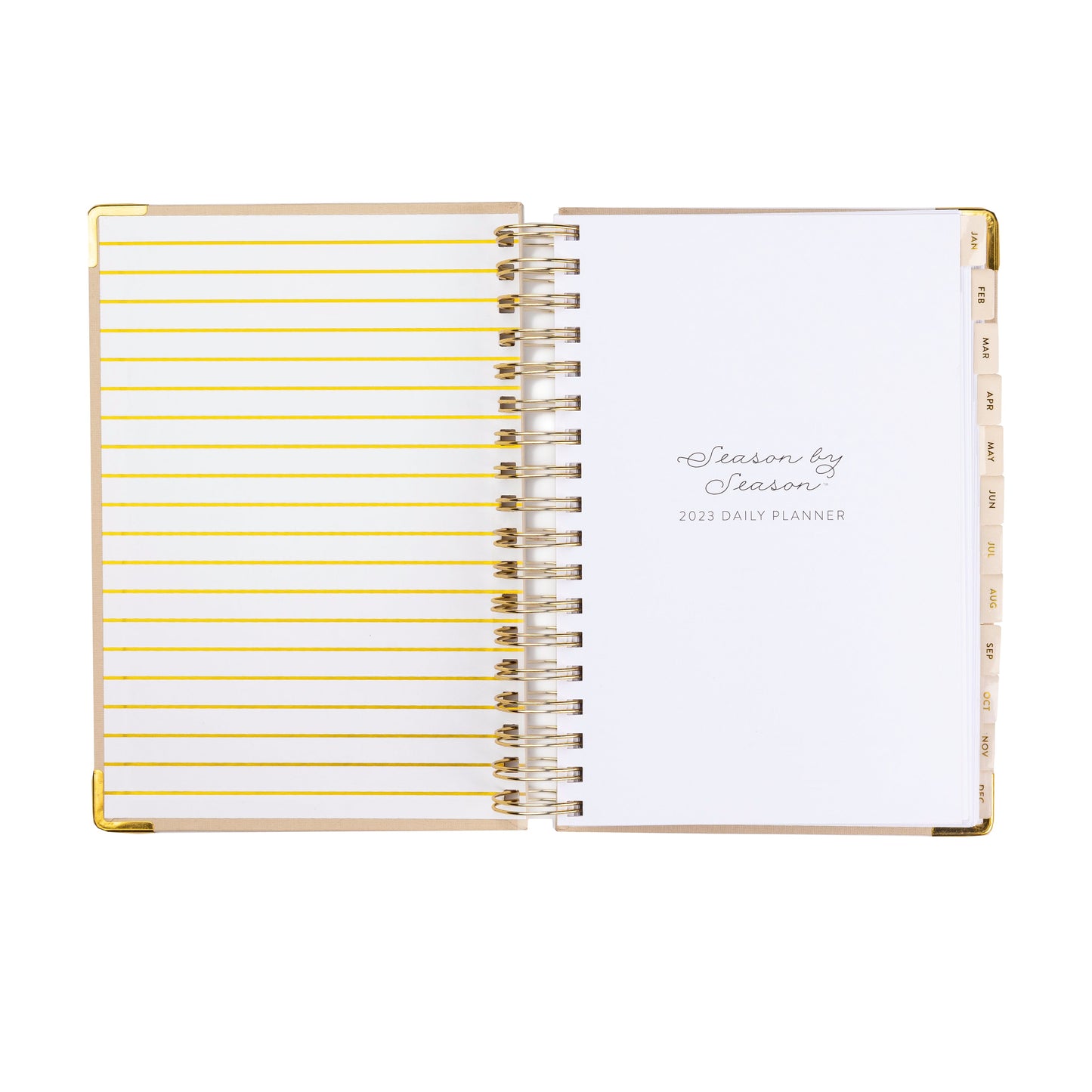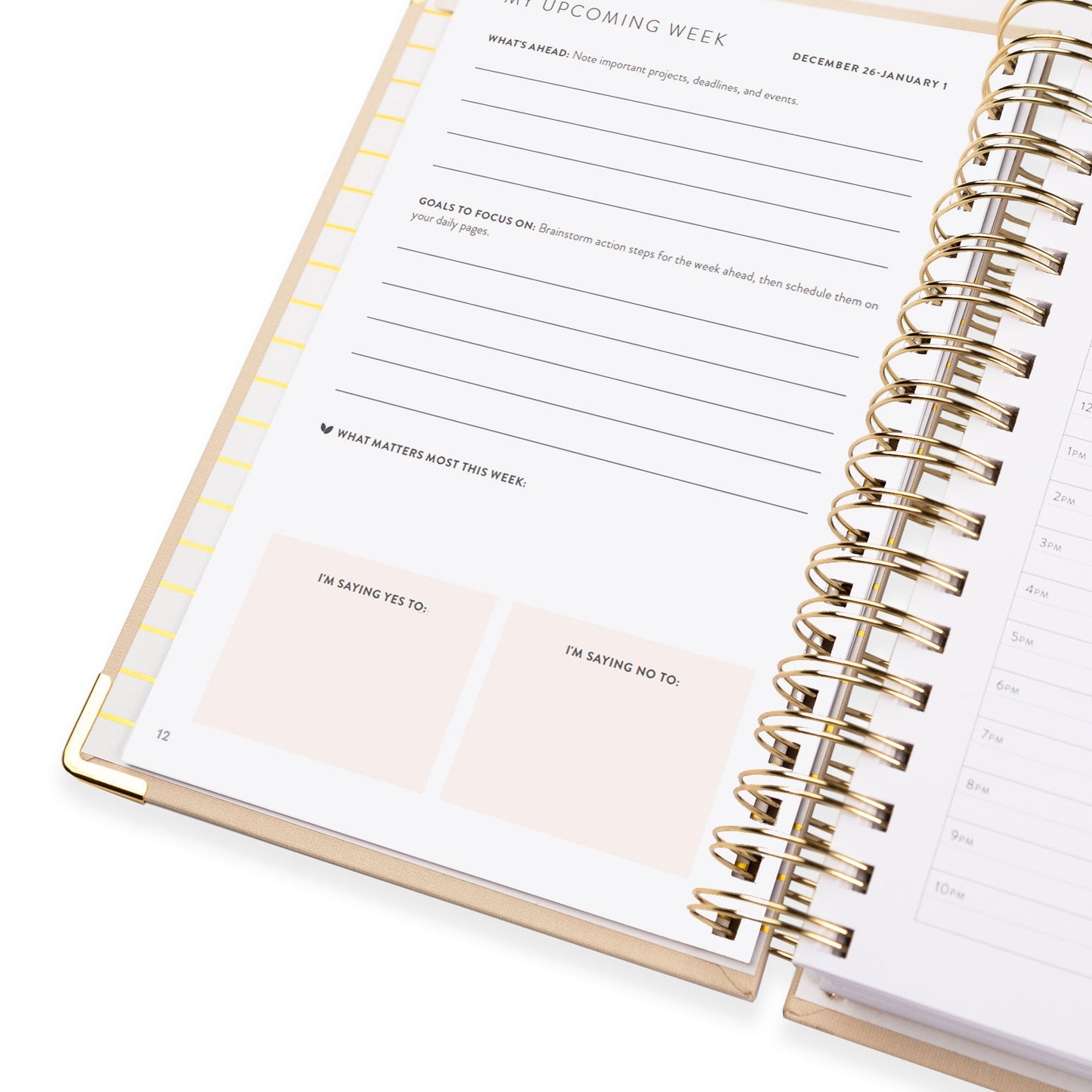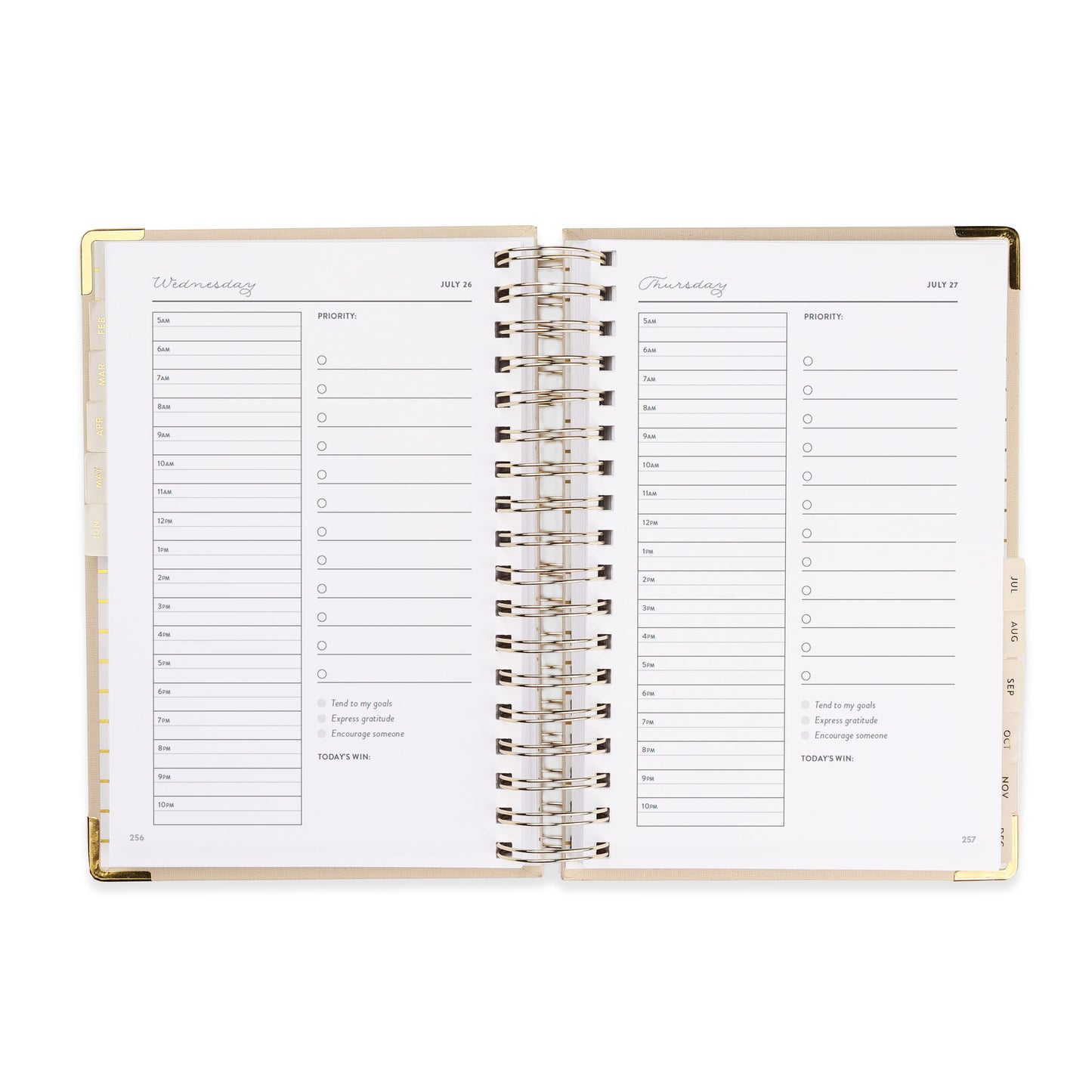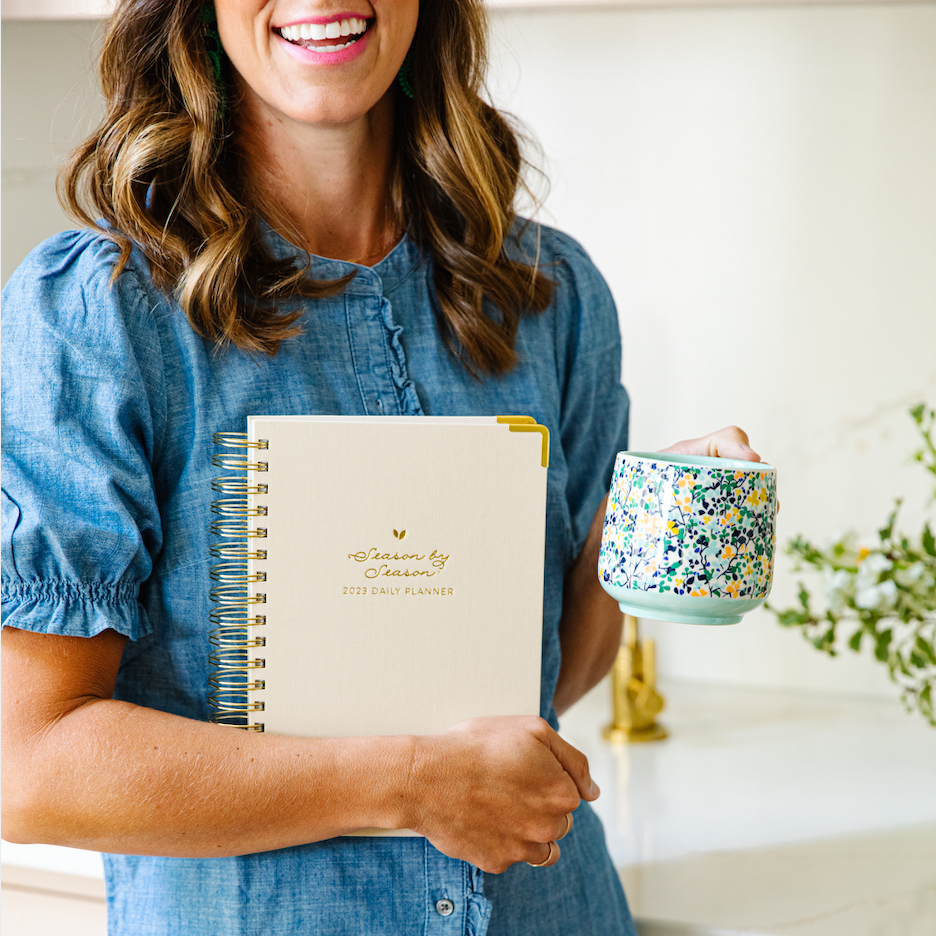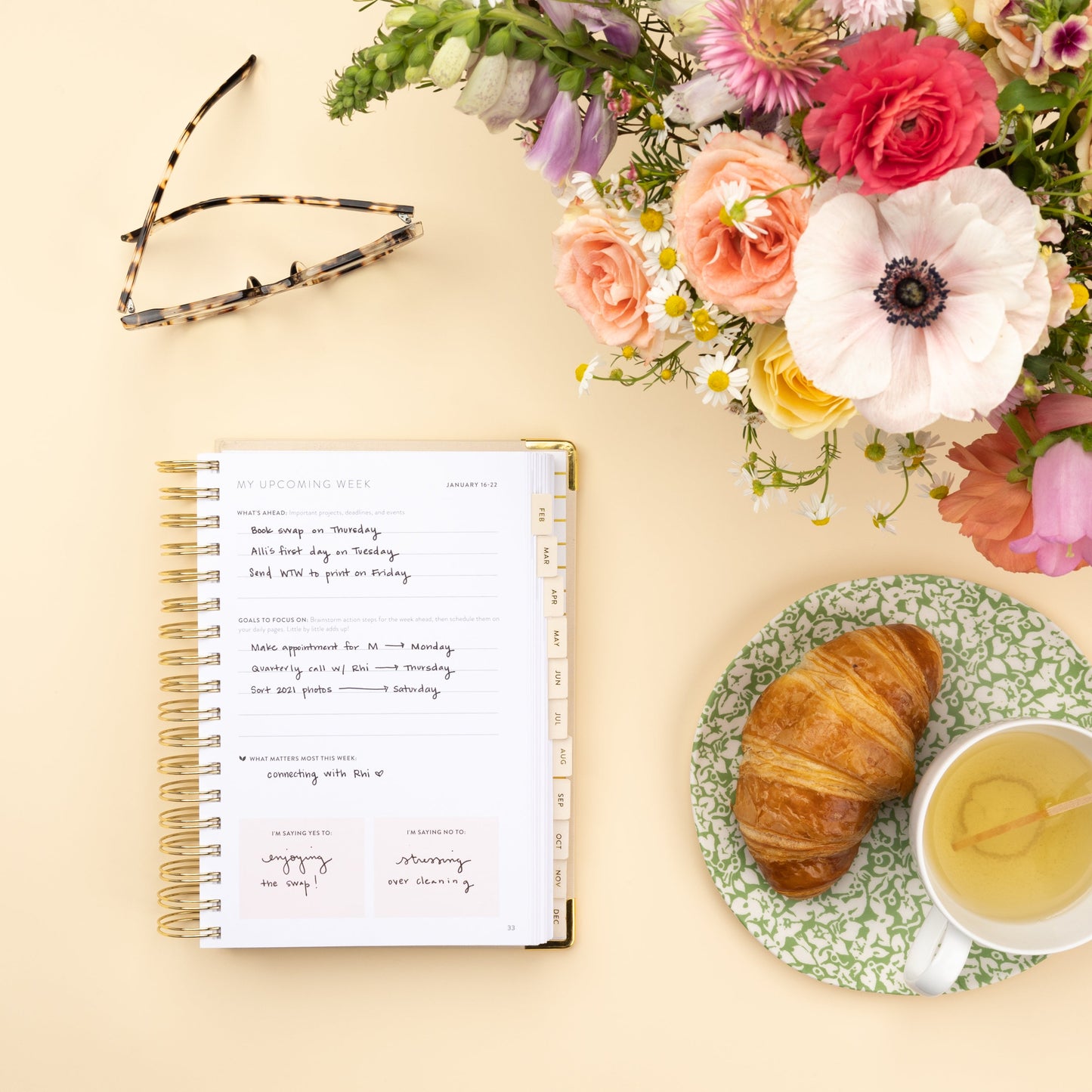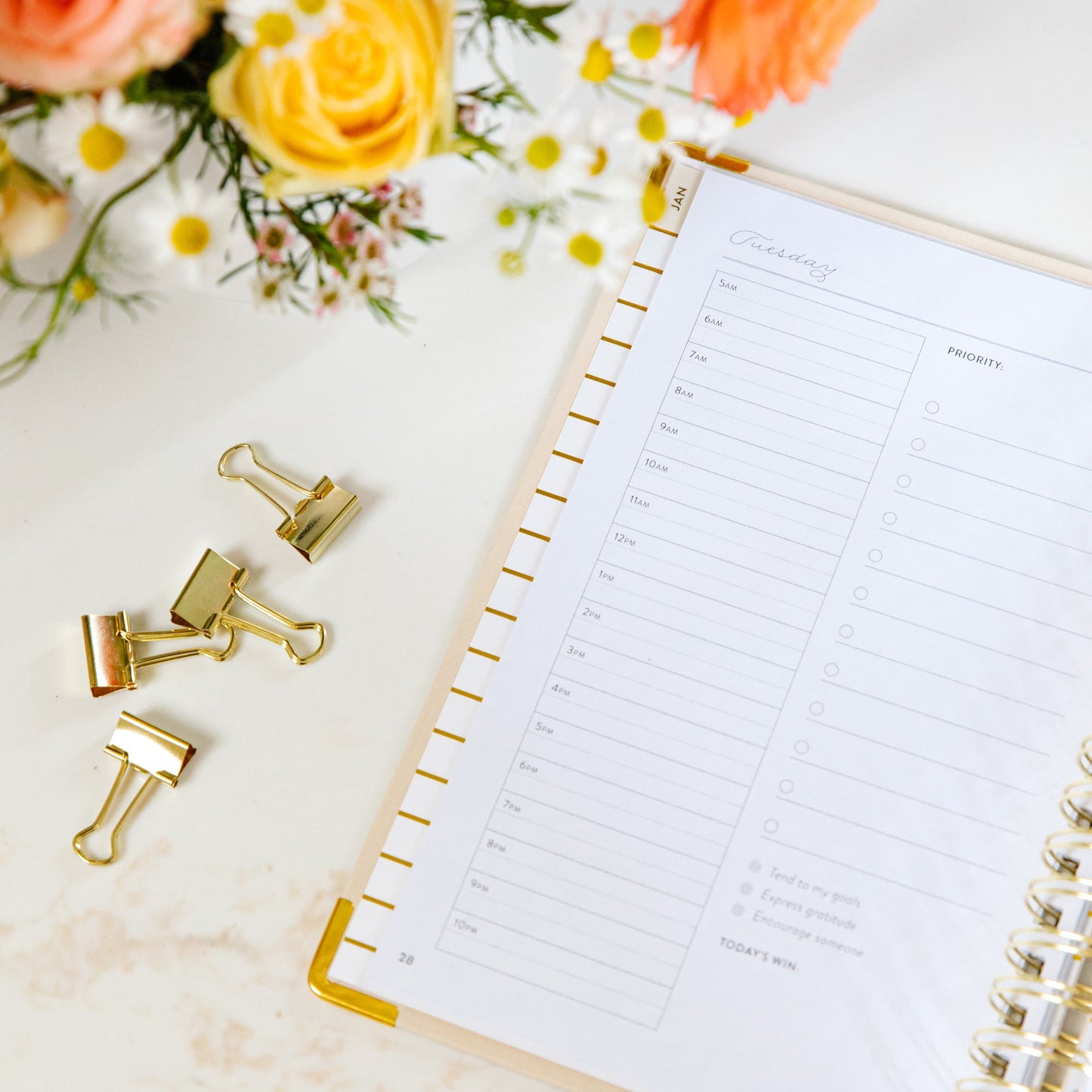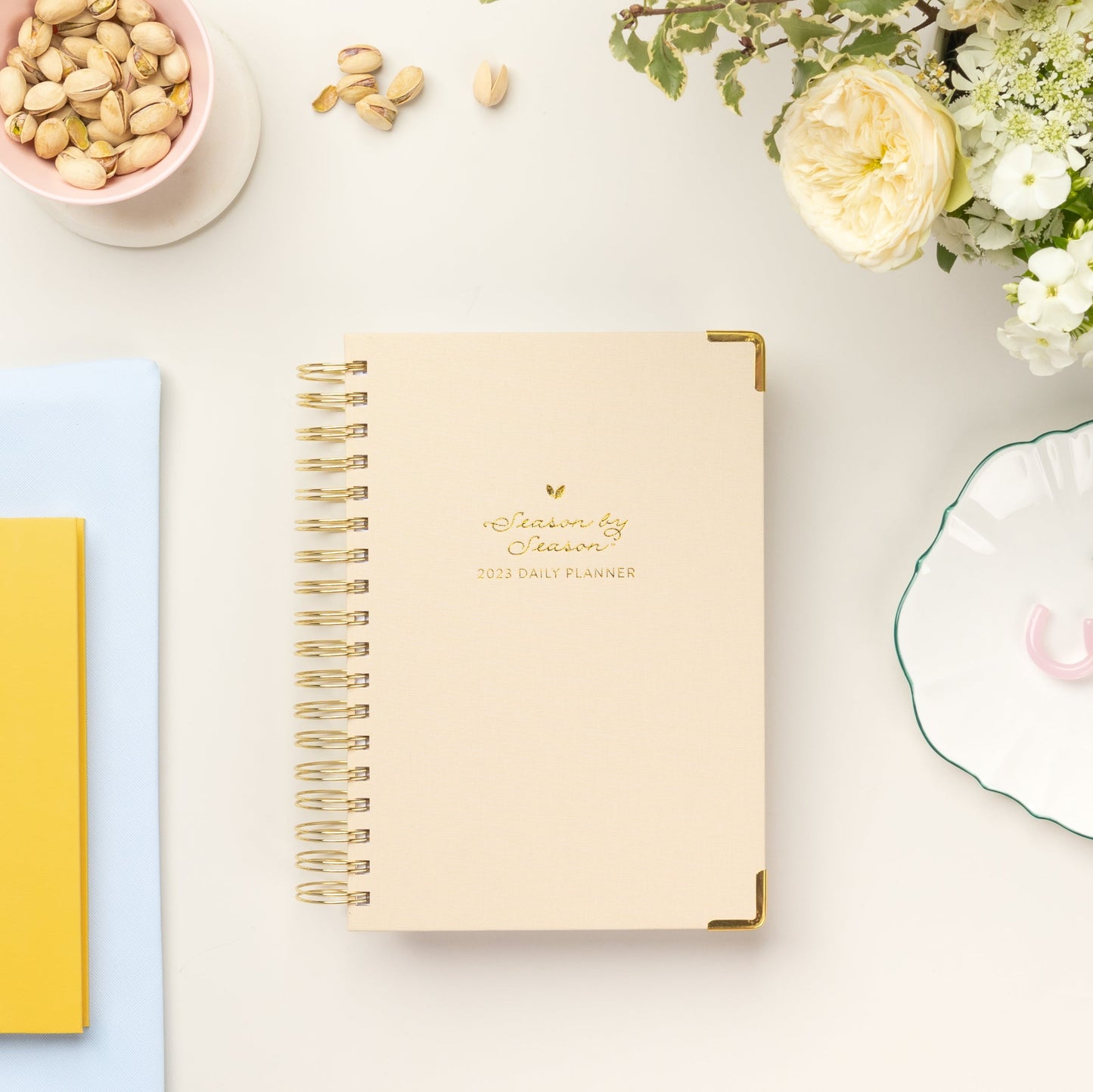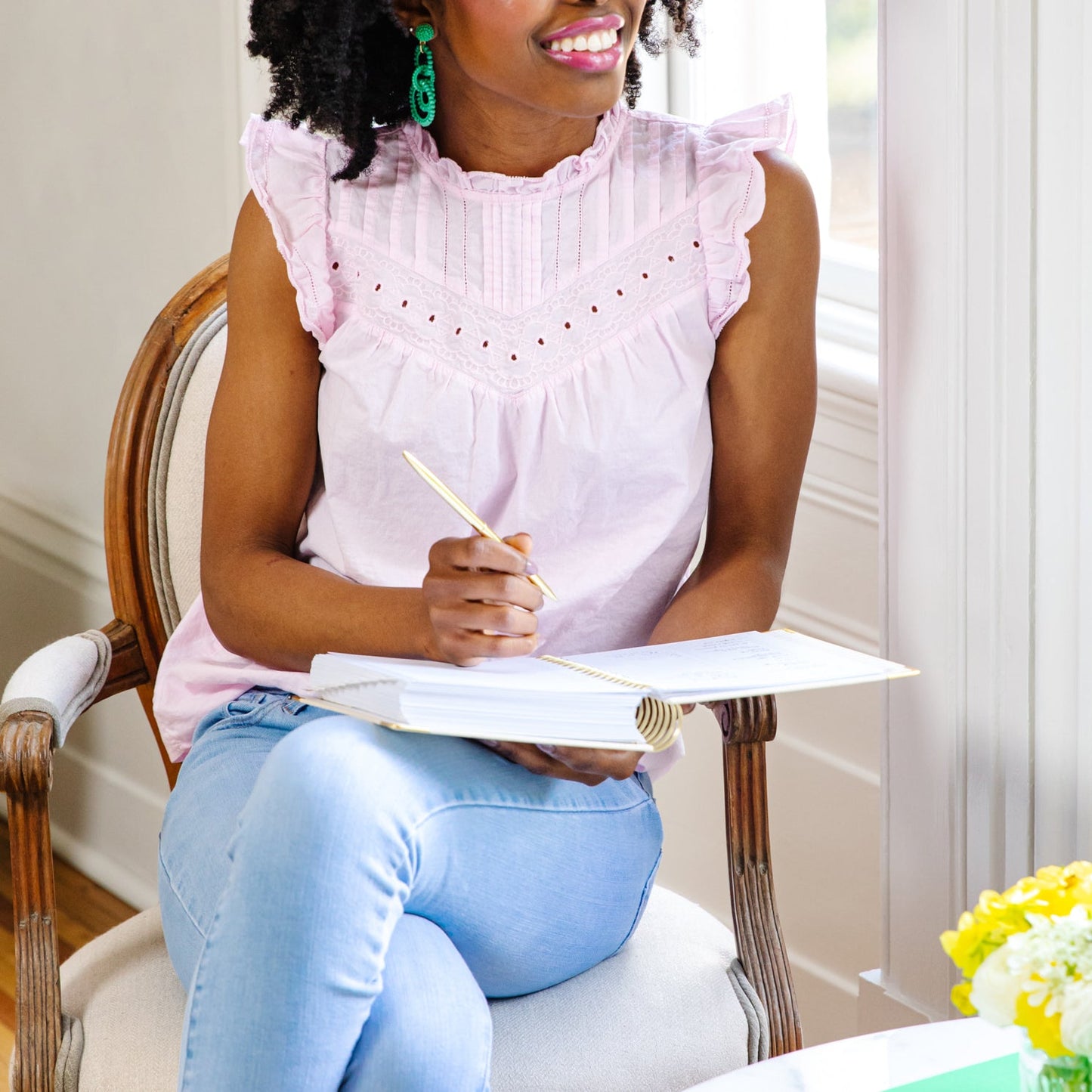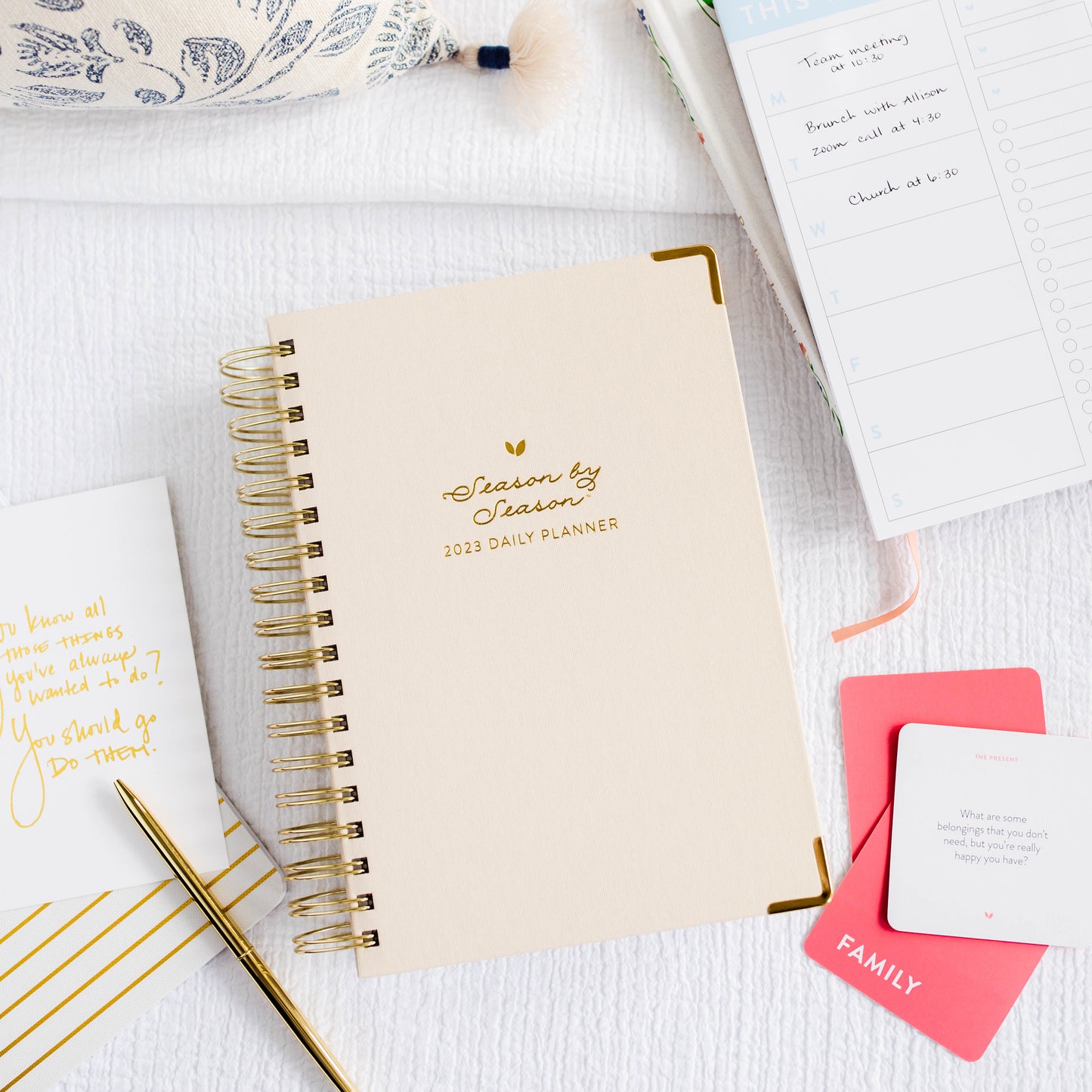 Great planner that fits my needs
Was looking for a complete planner that fit my needs for goal setting and daily planning. This does it all. Using this planner for my desk as it is a little on the heavy side (due to all the pages). But it was exactly wanted I wanted to plan my work routines and keep me focused.
2023 Season by Season Daily Planner
Great, but slightly unhelpful for me**
The pictures don't show it + I didn't read the description (though it is in there!), but Sunday is a half sheet without time frames. I live in the Middle East, where our work week starts on Sunday. So to have ordered this, waited weeks for someone to be able to bring it out with them, + then find out it isn't as useful as I was hoping was a huge let down. But that's just me + it is my fault for not reading the description. The planner itself is beautiful + well made!
Season by Season Daily Planner
I used to buy a faith-based Christian planner that contained daily, monthly and yearly goals, daily Scripture and a space for a paper vision board for the year, but the group stopped producing it a few years ago. When I saw this one I bought it. When I received the beautiful box I realized how much I had missed that previous calendar/planner. Thank you so much for a well-thought-out planner.
Love!
It's so big, and beautiful, and I cannot wait for January 1st to start using it! It's great quality, too! 100% recommend!