Regular price
$20.00
Sale price
$10.00
Unit price
per
Sale
Sold out
The Attributes of God | 6 Week Study
A.W. Tozer famously said, "What comes into our minds when we think about God is the most important thing about us."  Who is God? What is He like? How does He relate to His people?
The Attributes of God is a 6-week study that equips believers to:
Understand the depths and richness of the character of God.

Learn how to reflect God's communicable attributes in everyday life.

Recognize how God's attributes reveal His character, our sin, and the gospel.
Special resources within study:
Attributes of God Chart

Psalm 119 Scripture Page

Communicable and Incommunicable Attribute Infographic

Hymn: "I Need Thee Every Hour"

Misunderstanding God's Wrath

Attributes of God Scripture Reference Guide
Key themes: God's character, Love, Holiness, Sovereignty, Faithfulness
Details: 
This study is perfect for individuals or groups. 

Each week contains five days of study material, including daily study questions, a weekly memory verse, and weekly reflection questions. 

Measures 8x10

Includes 173 pages 
View full details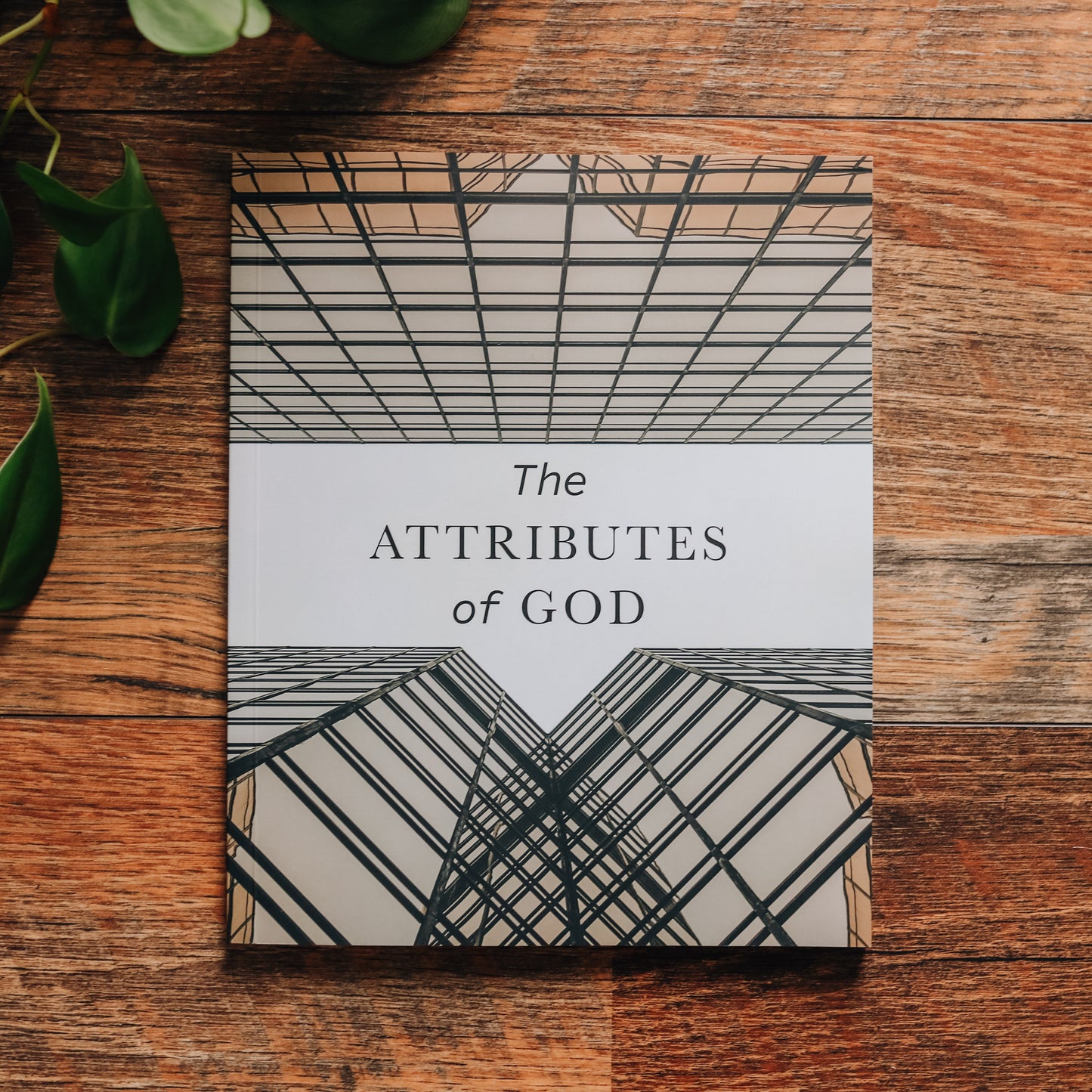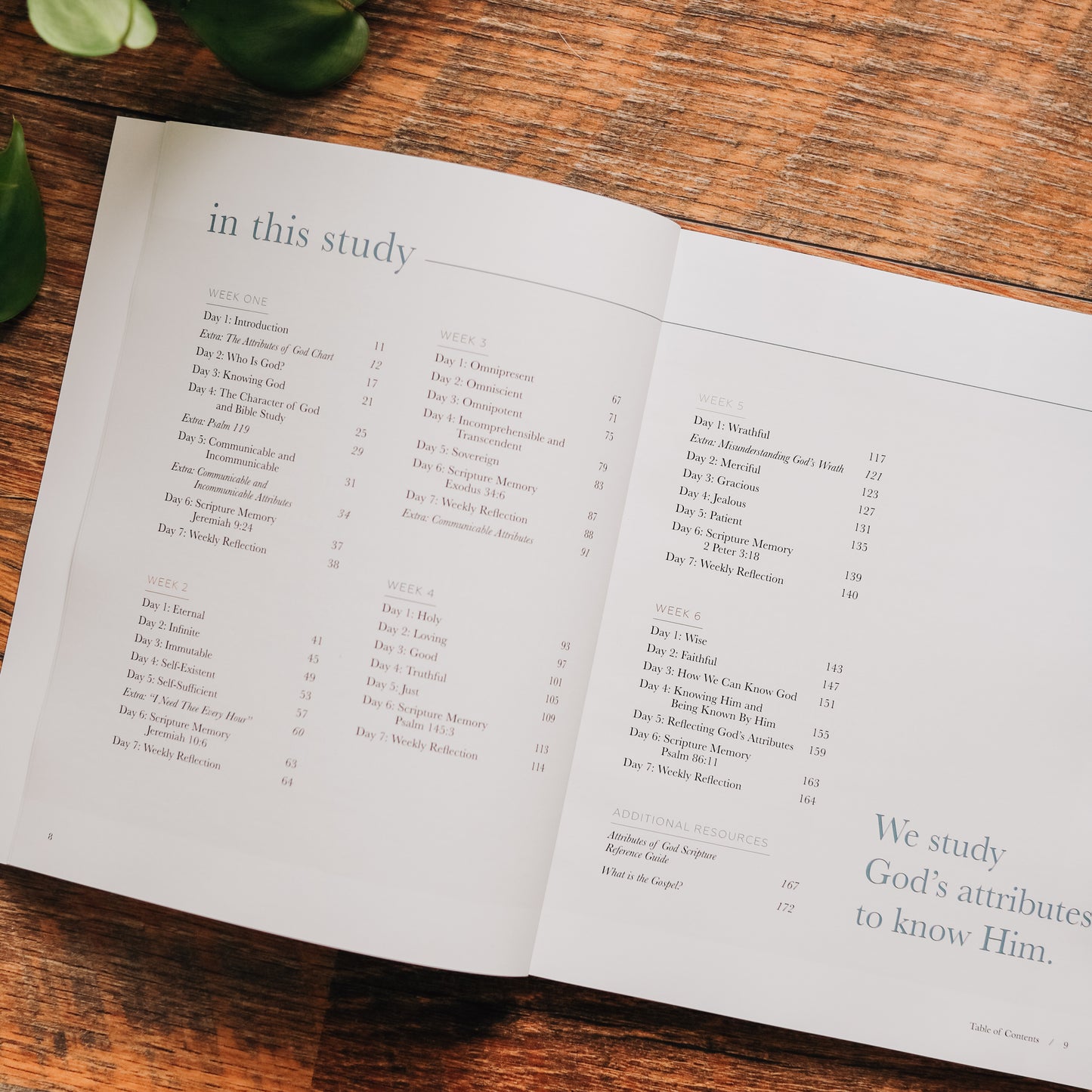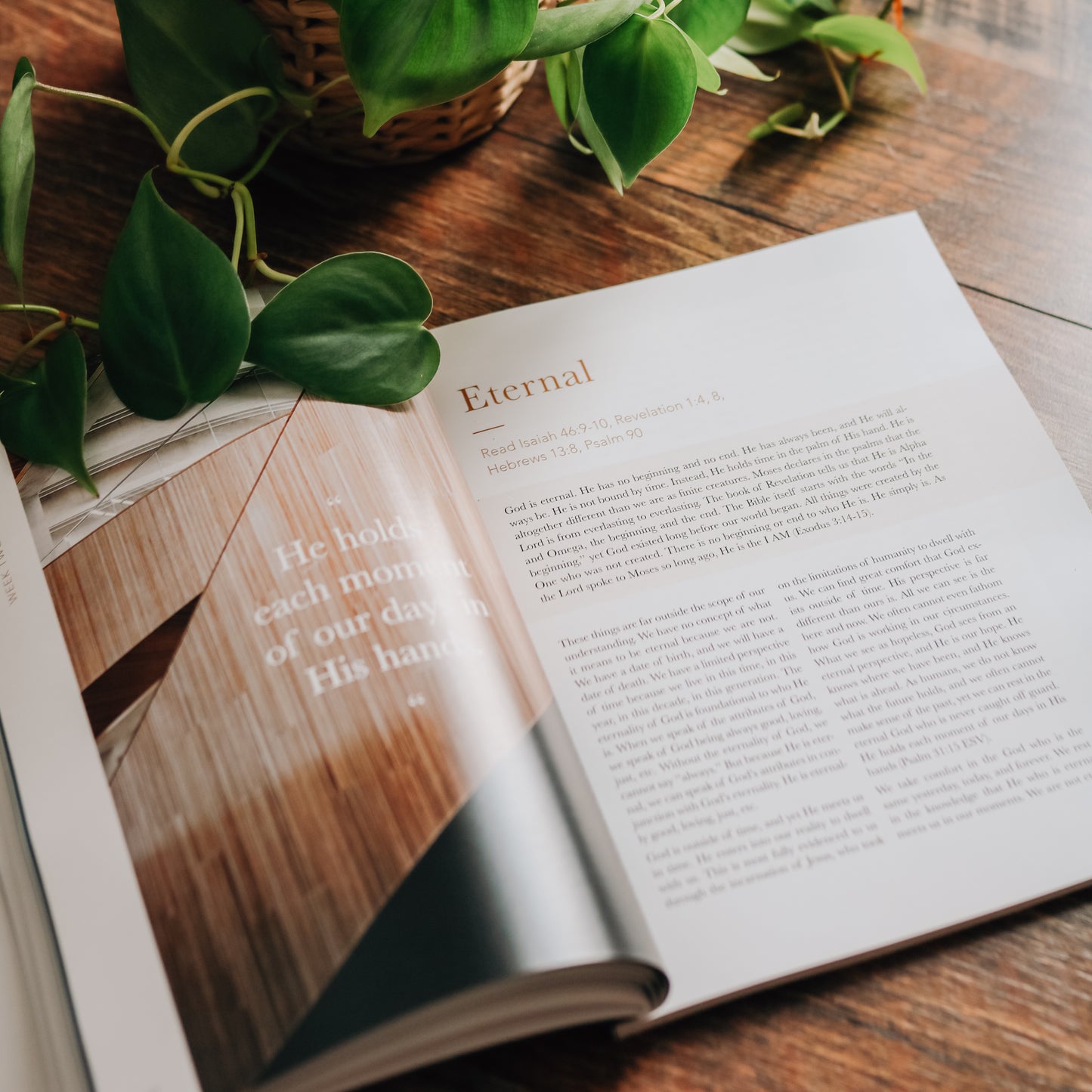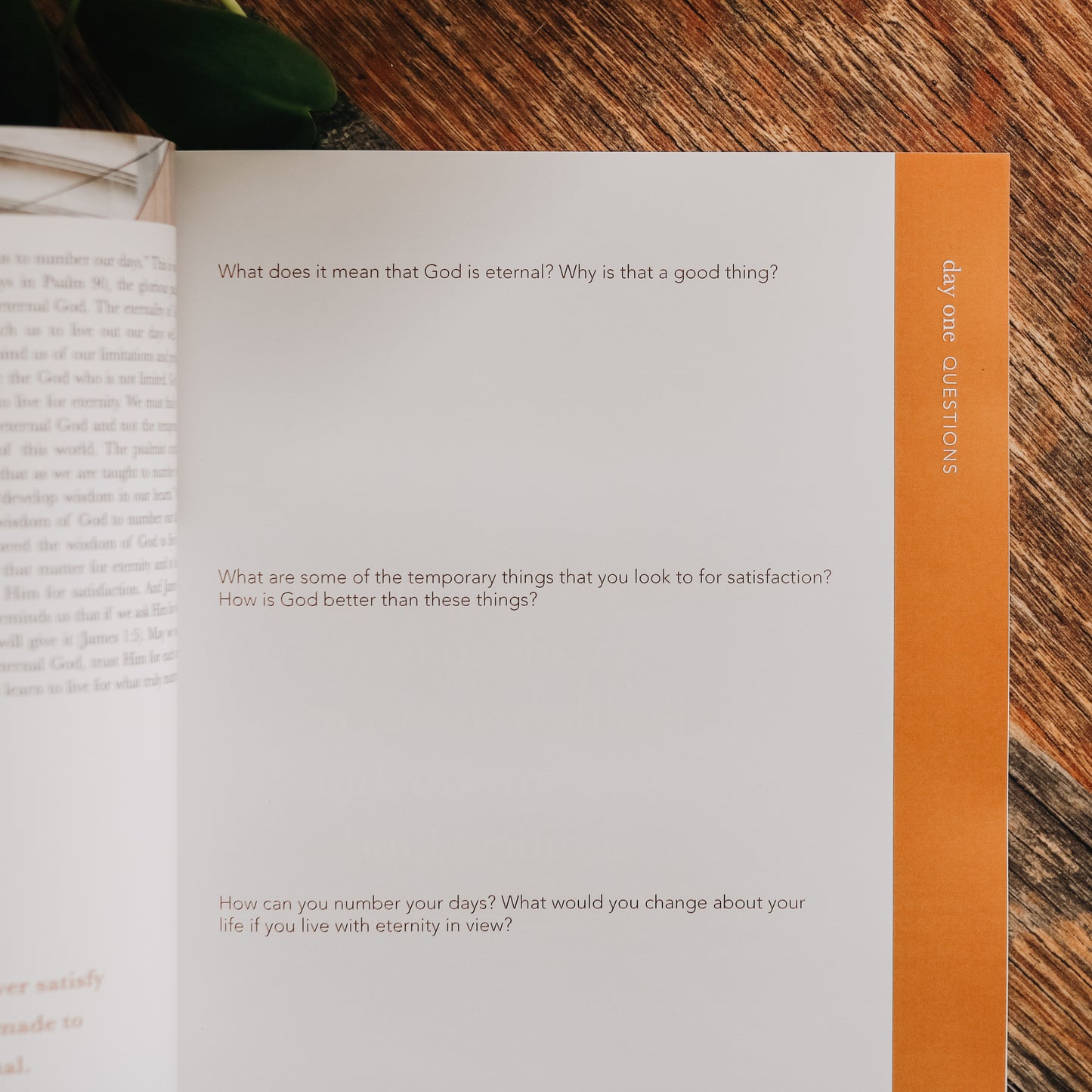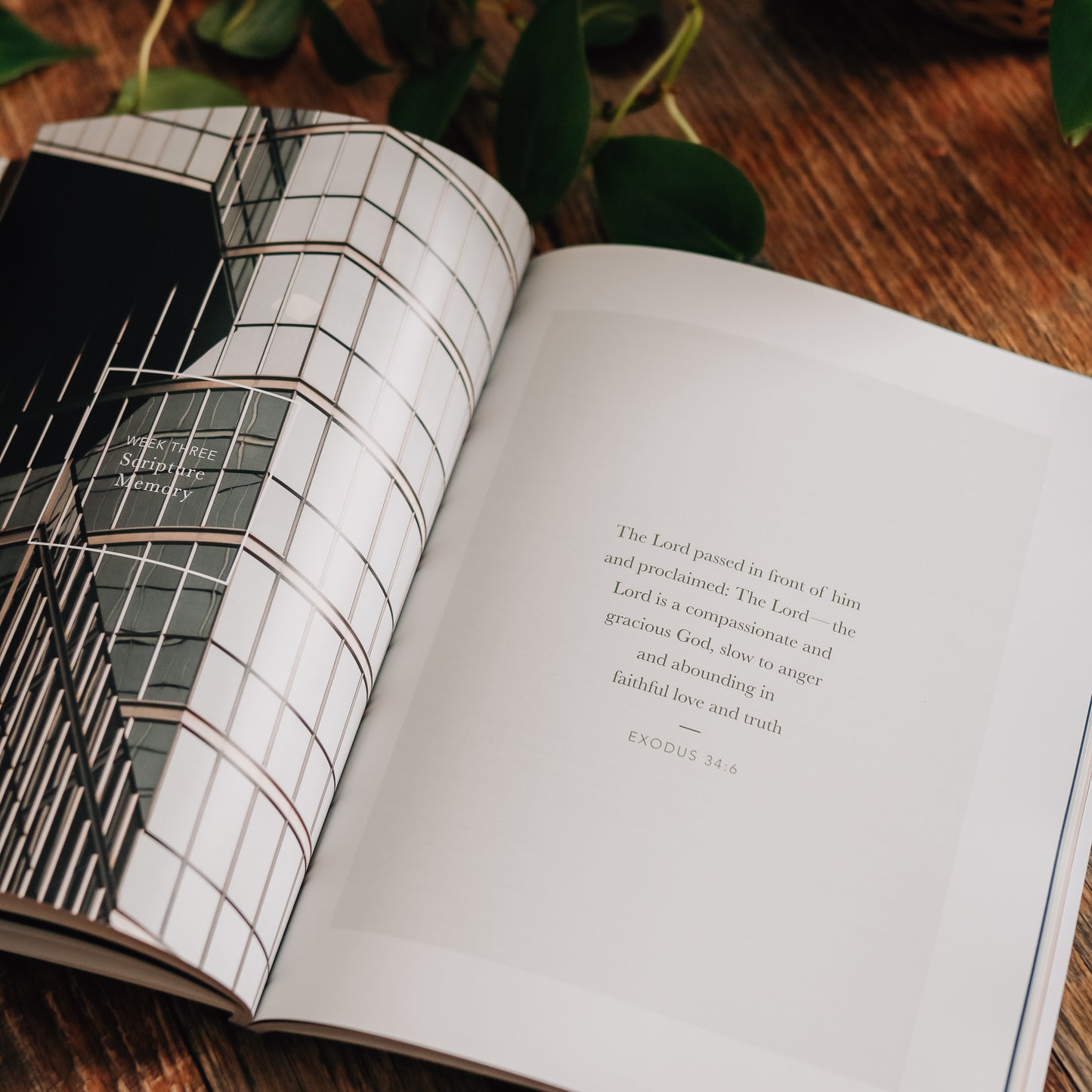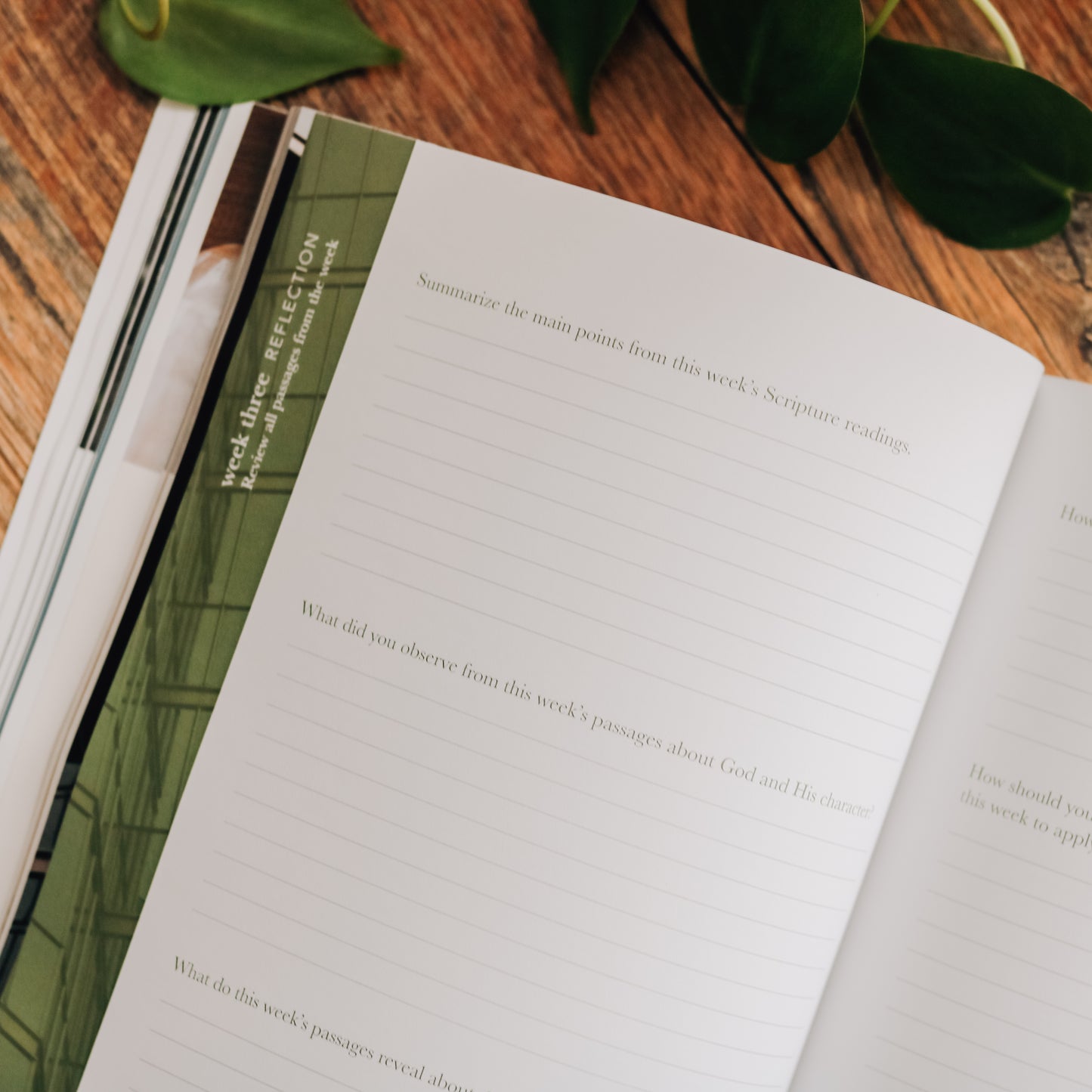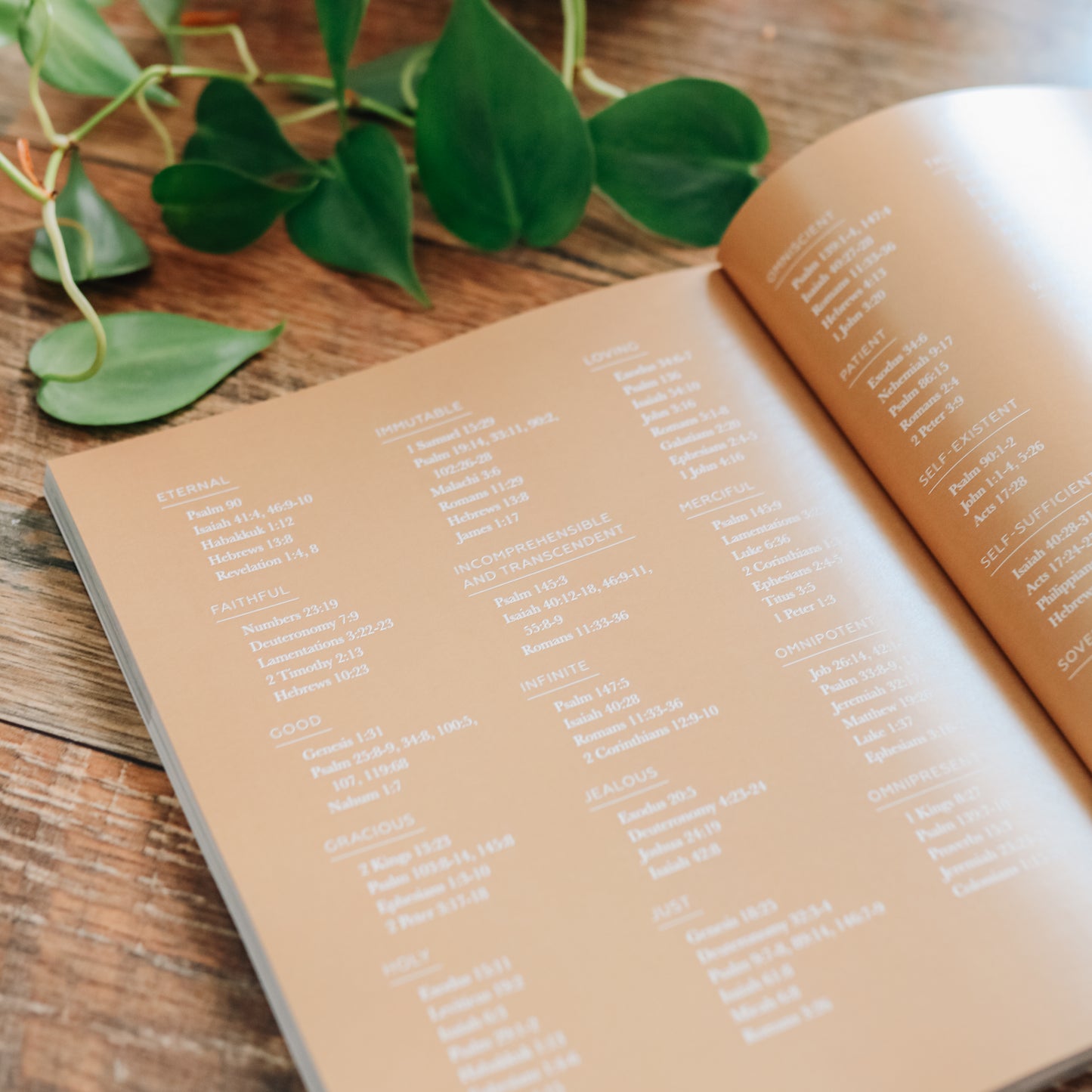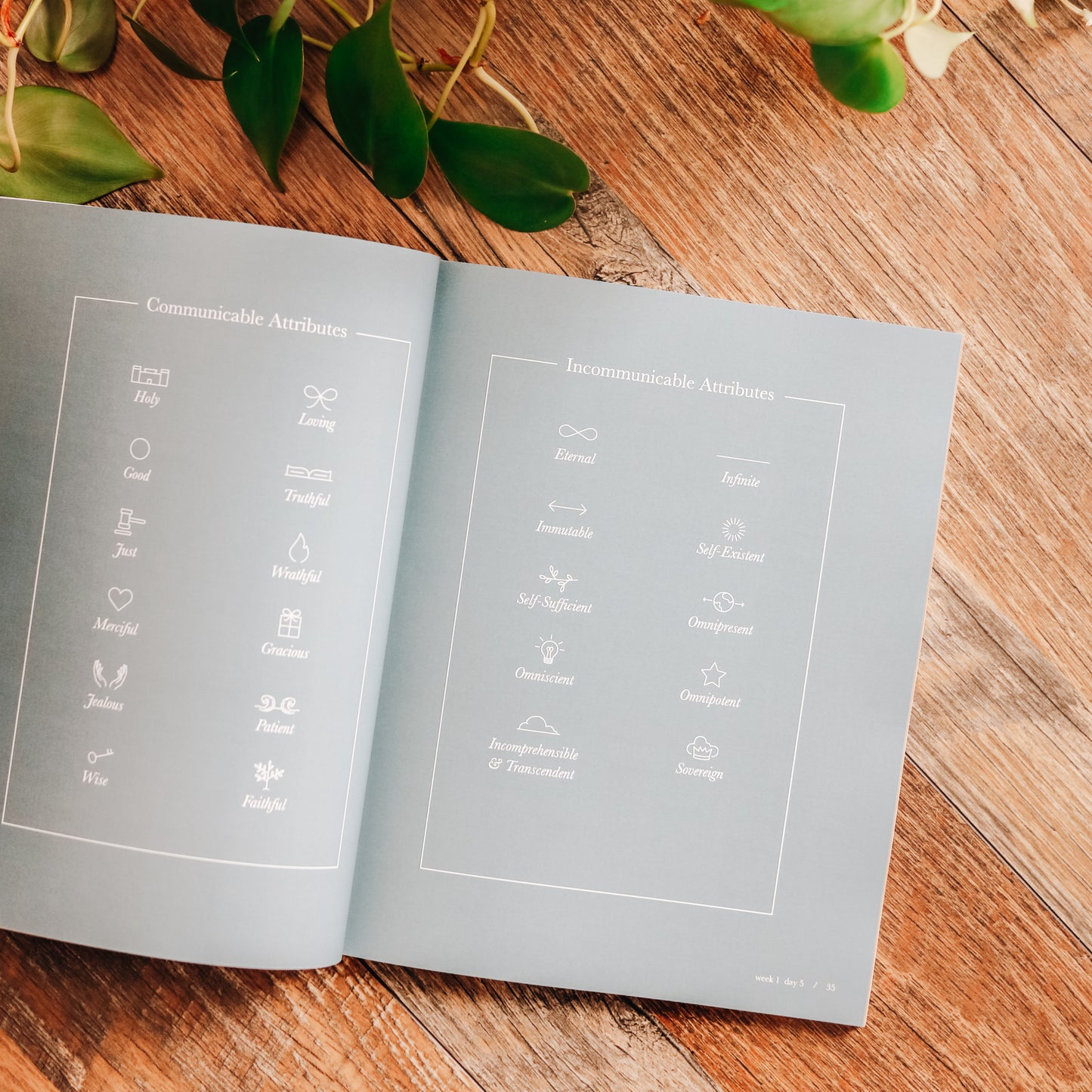 Attributes of God
What a delight to be brought near to God in this study! I found this study so thorough and as my heart would be thrilled again and again with who God really is I also would see how I was reaching and striving to either be in the place of God myself or put other people or things in His place. I was convicted by the truth, wowed by it and drawn into the heart of God through it! I cannot recommend this study enough!
So good!
Such a good review in helping us know God more so we can grow closer to Him.
Another beautiful study!
Another beautiful and thorough study! Excited to complete this one with some friends as part of a book club!
Lovely book
This is a beautiful Bible study book. It gives you a better understanding of who God is.
Excellent Study!
It is amazing how much personal growth happens when we study the character of God. If we were to study anyone else in this manner we'd leave feeling discouraged, but when I study God I am encouraged and helped. This is a beautiful study, both in style and content.