Regular price
$134.00
Sale price
$85.00
Unit price
per
Sale
Sold out
The Gospel Changes Everything Collection
This collection includes everything you need to dive into the 
Word of God each morning. In this collection you will find: 
The Gospel Changes Everything | 365-Day Devotional
When life feels busy or we're faced with difficult circumstances, what do we turn to? Though we are tempted to turn to temporary comforts and pleasures, we must continually be reminded of the gospel when we need it the most. The Gospel Changes Everything is a theologically rich and accessible daily devotional that points to the power of the gospel in the life of the believer.
The Gospel Changes Everything is a 365-day devotional that equips believers to:
Meditate daily on the life, death, resurrection, and ascension of Christ.
Apply gospel truths to our everyday lives.
See Christ in all of Scripture, from Genesis to Revelation.
Key Themes: Gospel, Life of Jesus, Devotional
Details:
• This resource includes daily entries with a verse or short passage and commentary related to the text.
• Includes 372 pages
• Measures 7" x 9"
The Gospel Changes Everything Cafe Mug


We all love our morning coffee or tea, so we created this 14 oz. ceramic mug to give you a fun vessel to hold your drink with a quote which reads, "The Gospel Changes Everything." 
This ceramic mug 
features a natural looking, satin style finish imprinted with black ink
.
Special Notes: We recommend hand washing gently, without abrasive soaps or sponges.
The Gospel Changes Everything Journal

Includes 200 blank pages, the perfect place to write down all of your thoughts and prayers. The heirloom-quality linen makes this journal not only functional but beautifully made with intricate details including gold foil lettering on the cover. For your convenience, this journal includes a gold ribbon marker to help you easily find your page. This 6" x 9" journal is great for use during your personal quiet time or small group Bible study!
Prayers for Bible Study
This set contains fourteen 4x4 cards front and back + one cover card. Each card includes a beautifully written prayer and a thoughtfully chosen Bible verse to get your mind focused and ready to dive into your study time! 
Floral Pen Set


This beautiful Floral Pen Set was designed to aid you in your Bible and book studies while also providing you with a thoughtful tool that points you back to the Lord. With 3, fine-point ballpoint pens, this set is perfect for taking notes in your Bible, a book, or simply writing a note to a sweet friend!These pens are a great reminder that Jesus is always steadfast, faithful, and trustworthy.
View full details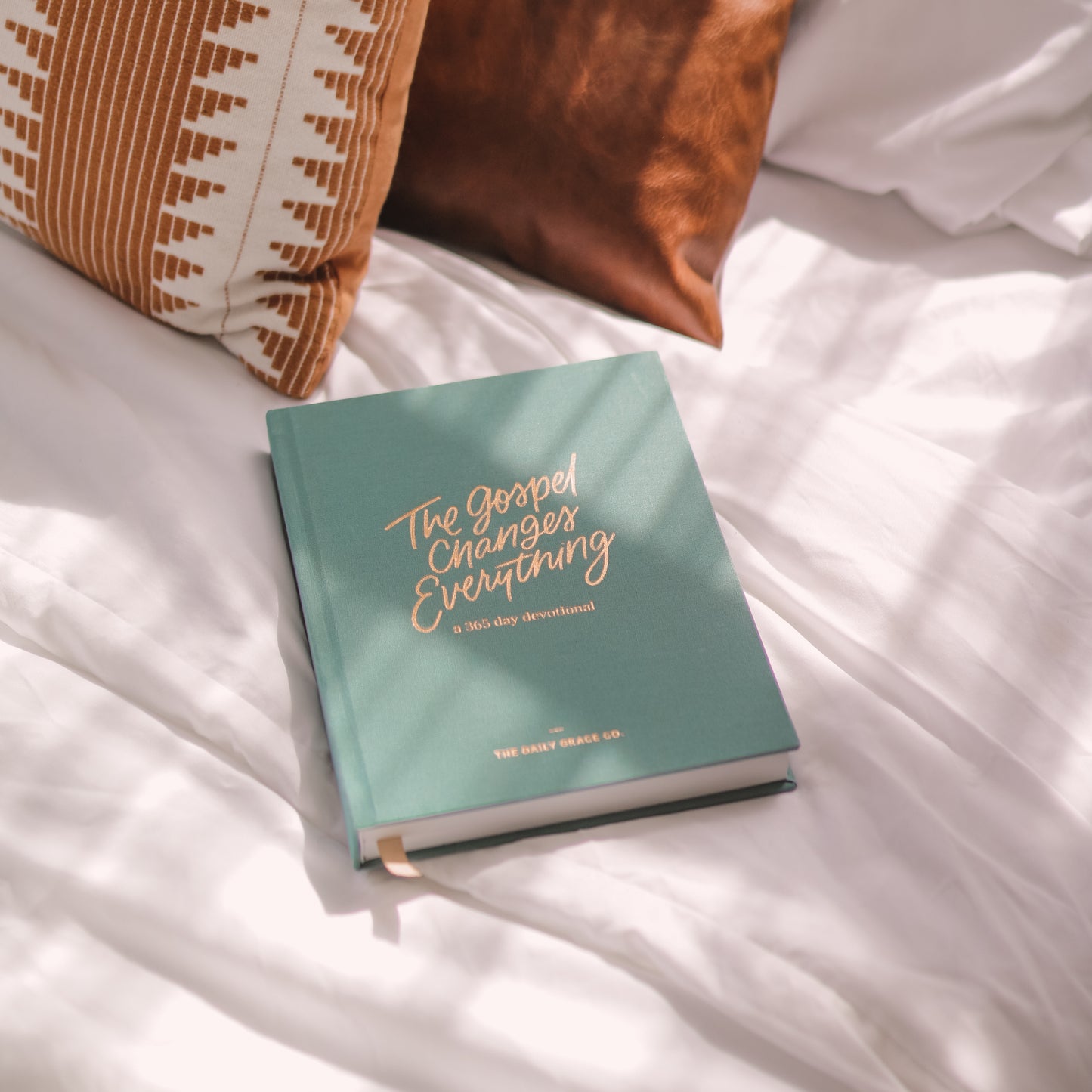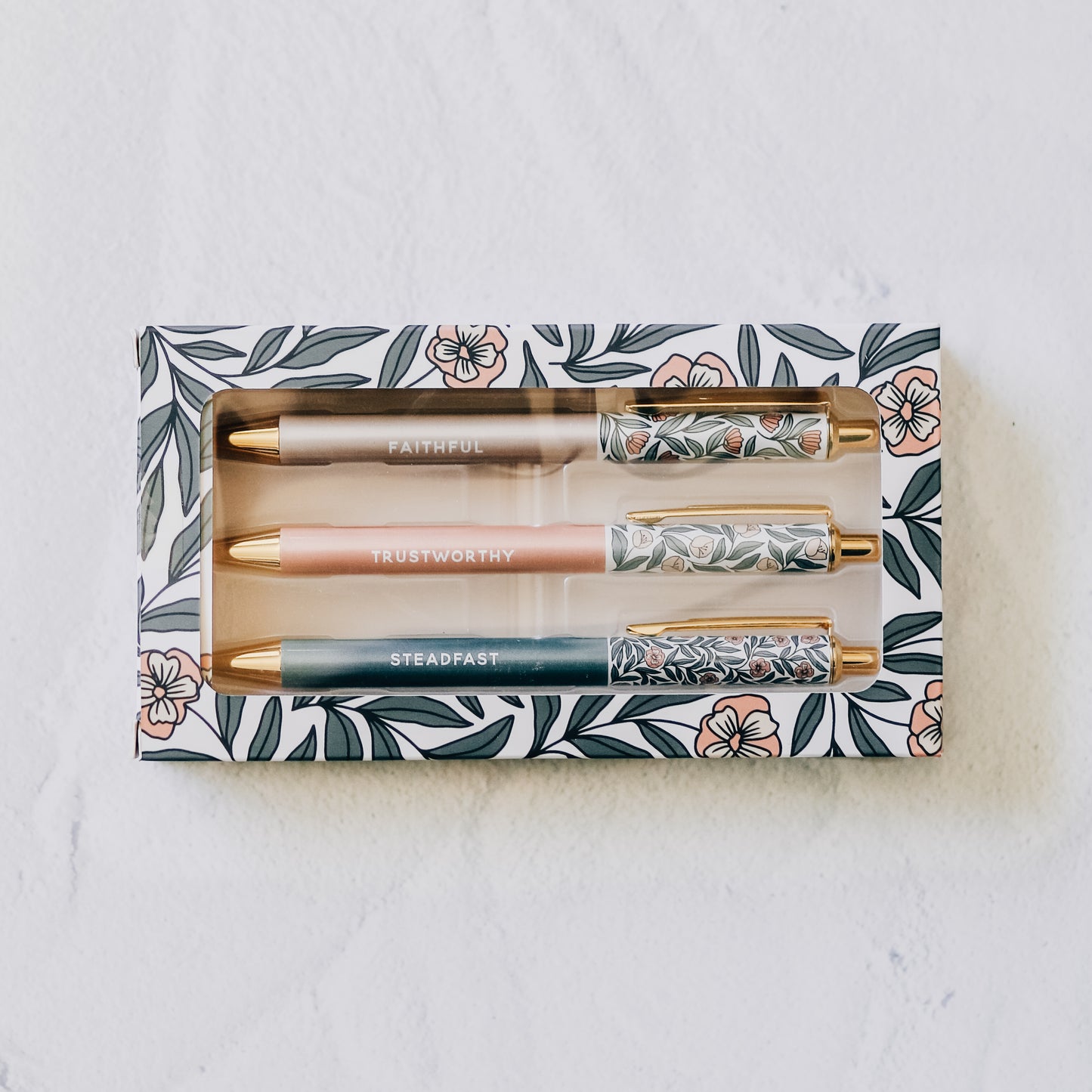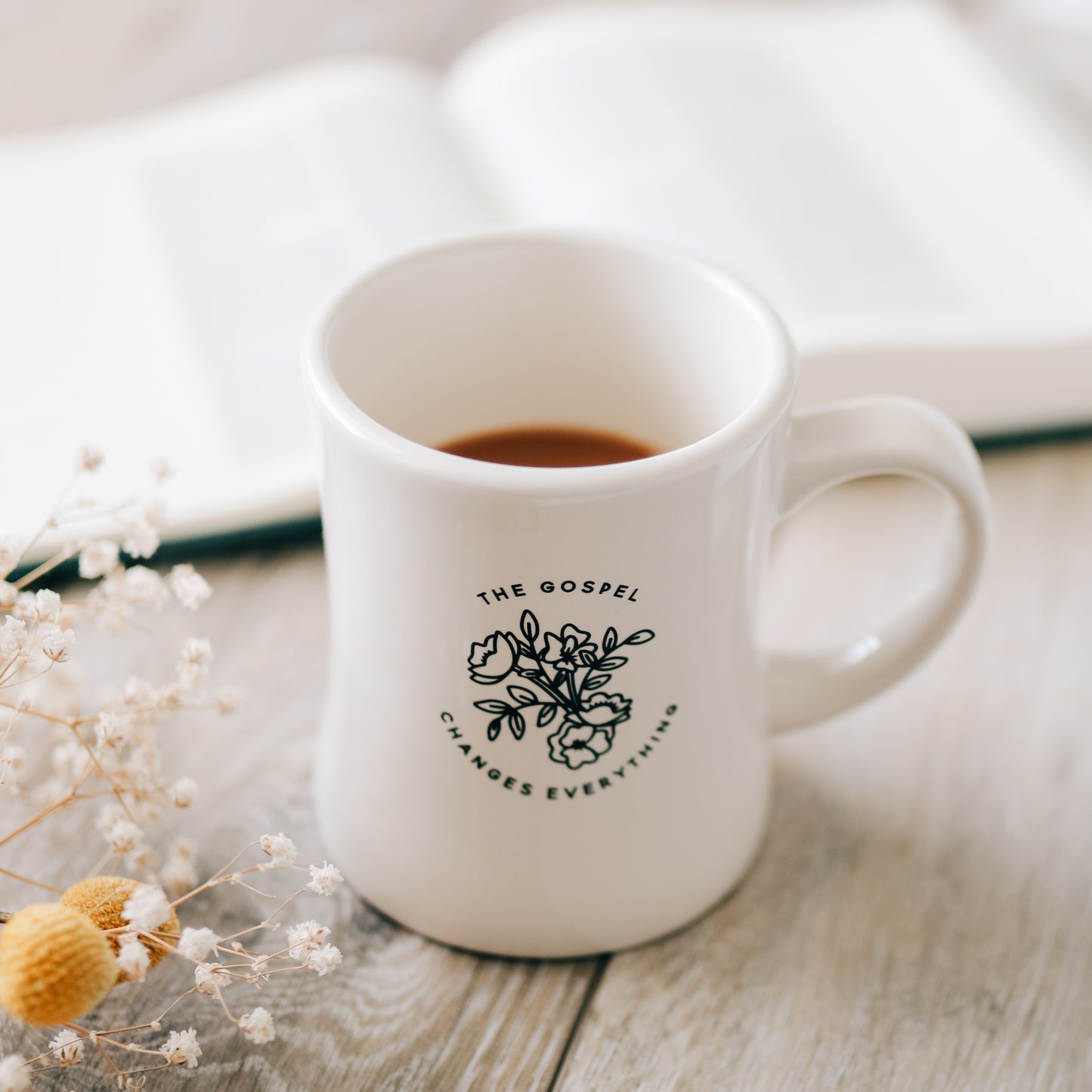 Love!
Absolutely love everything I get from here! Highly recommend to everyone! My church group has done different Bible studies from here
Big Order!
Recently just made a big order for myself and am loving all my items! Very pleased with durability of all items and how fast they got here! I have always loved The Daily Grace Co. I'm thankful that Christians have resources as such to provide help and guidance along their journey to strengthen their relationship with the Lord. Thank you Daily Grace Co!
Great Collection!
I love my Daily Grace Co. merchandise. This collection is beautiful and so well made that it makes me want to dig into the material even more. Bible study materials don't have to be "pretty" for them to be sound in theology and teaching but when it's pleasing to the eye it's just a little extra. I have the coffee mug at work so that others can see and maybe ask about it.
The Gospel Changes Everything
This set is just beautiful! I am so excited to be able to have it help me grow in the gospel. The cards are so handy and add an extra dimension to learning. I love the details on the pretty pens and to have a matching mug is so fun too!
Thank you so much for paying attention to details with this set.
What a treasure
The second I opened this book, I knew it was going to be one of my favorites for the year! It's both theological and practical, igniting the mind and heart. The journal and scripture cards go along perfectly and the pens are amazing! This will be one of my new go to purchases for gifts!!