Regular price
$91.00
Sale price
$77.00
Unit price
per
Sale
Sold out
This collection includes:

Counting Through the Bible - Board Book
Sweeter Than the Sweetest Honey - Board Book
The Fruit of the Spirit - Board Book
God Cares How I Feel - Board Book
31 Days of Prayer for Kids - Card Set
Gospel Conversations for Kids - Card Set

View full details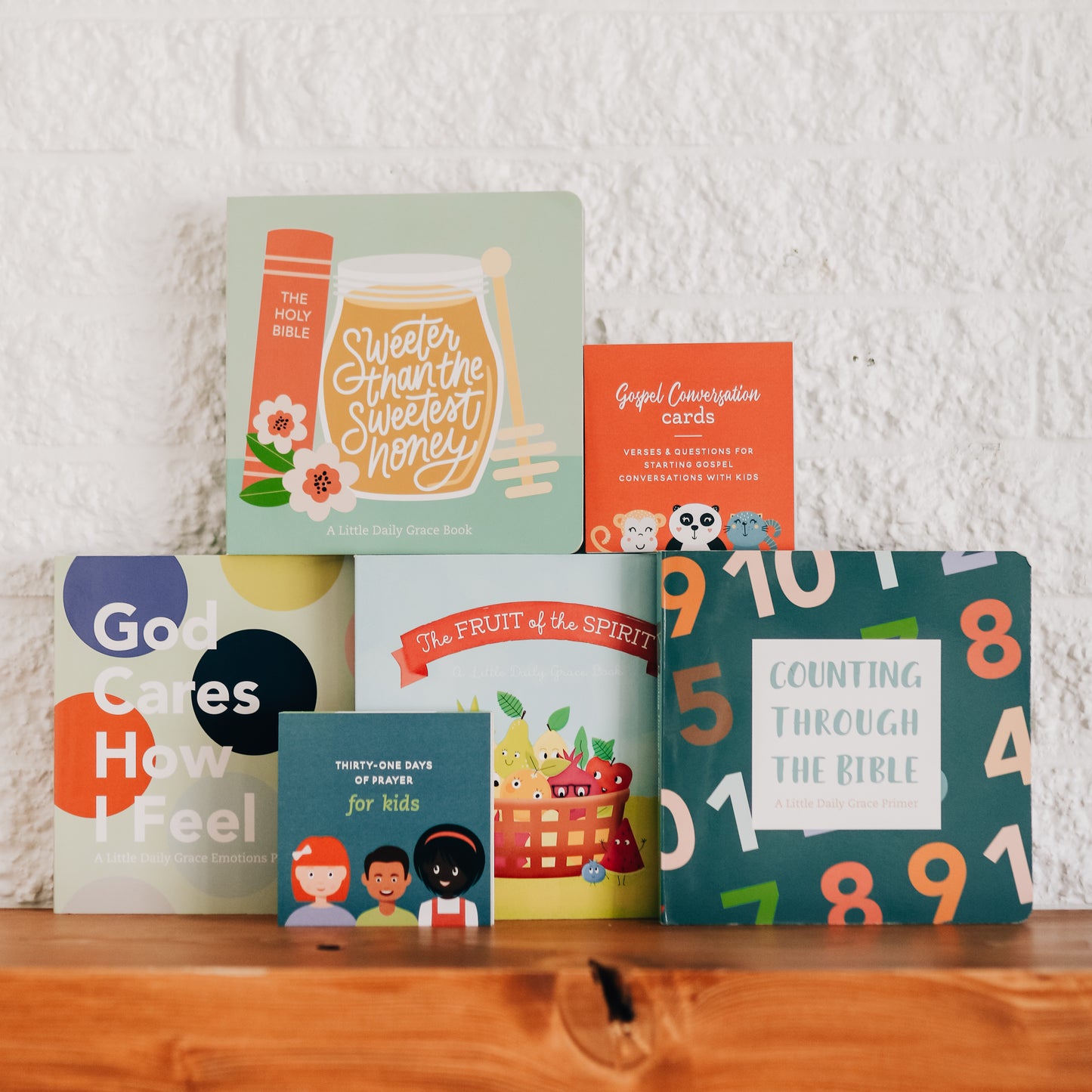 Counting through the bible
Loving it!
I am pregnant and due first week of January and I cannot wait for my baby girl to hear such good truth from these books 🥰 so well designed and placed!
Toddler Collection
I am so excited about this collection! Honestly just so grateful for daily grace!
Toddler Collection- sooo good
I got this for my little girls birthday! The quality is great and I can't wait to use them with her!
Toddler collection
Very excited to find a great place for resources to introduce my 2 toddler grandsons to Jesus and the Bible. This store was highly recommended.