Regular price
$20.00
Sale price
$10.00
Unit price
per
Sale
Sold out
Wait | 6 Week Study | A Walk Through Psalms 31-60
How do we trust God through seasons of waiting and suffering? What do we do when it seems that we have been forgotten in our waiting? It is at these times and at every other time that we must run to the Lord knowing He is a refuge for our souls.
Wait: A Walk Through Psalms 31-60 is a six week study that will: 
• Show you why you can trust God in seasons of waiting and suffering
• Explain God's character through in-depth study of psalms 31-60
• Help you see the abundant goodness of God even in hardship
• Encourage you to honestly express your fears, worries, joys, and concerns to the Lord through prayer
Special resources within study:
Study Suggestions

Weekly Reflections

What is the Gospel?
Key themes: Faithfulness of God, Prayer, Praise, Lament
Details: 
This study is perfect for individuals or groups.

Each week contains five days of study material, including daily study questions, and weekly Scripture memory verses and reflection questions. 

Measures 8X10

Includes 114 pages 
Unlock access to the study in The Daily Grace Co. app. It contains devotional content, videos, questions, scripture passages and an engaging community of fellow believers. Learn more here!
View full details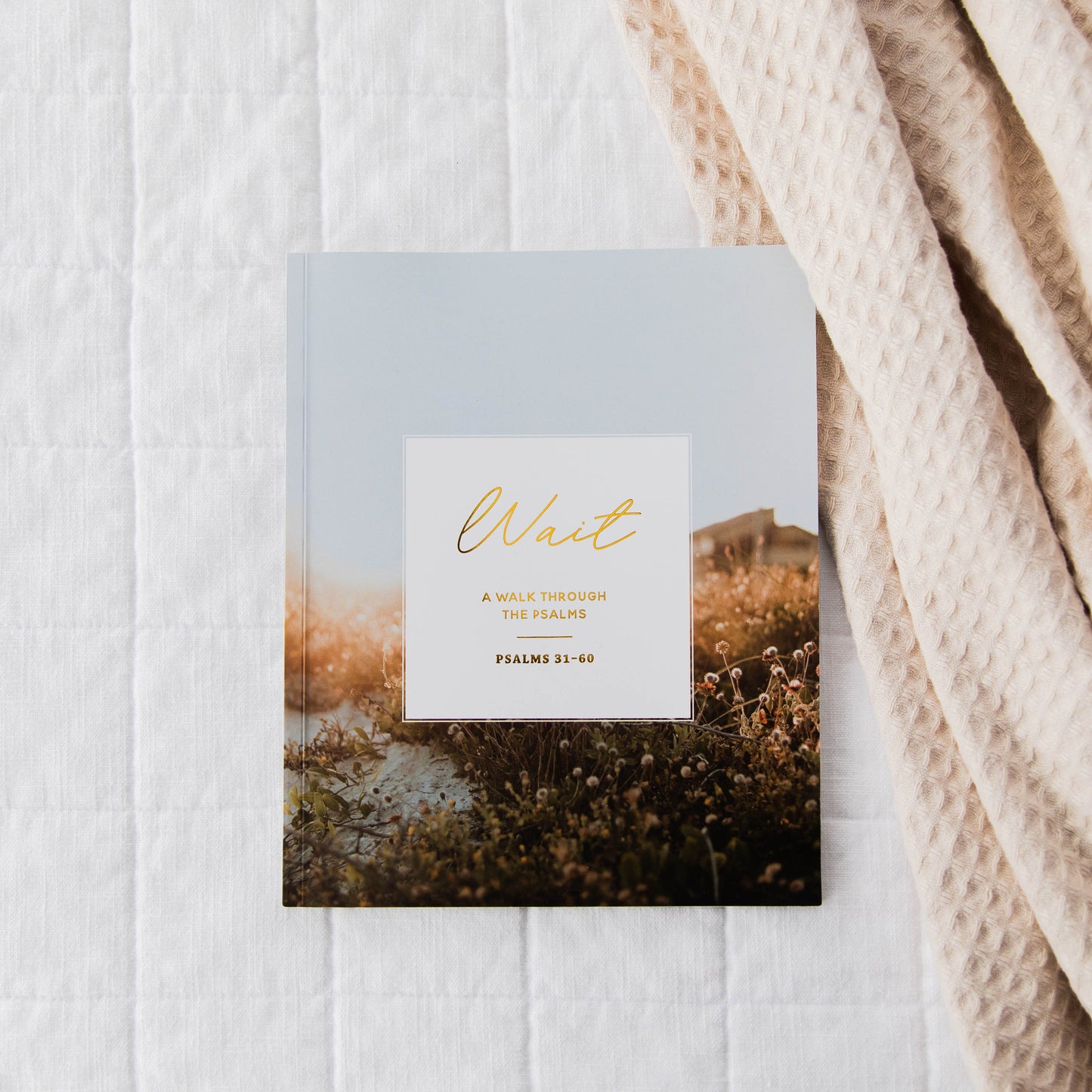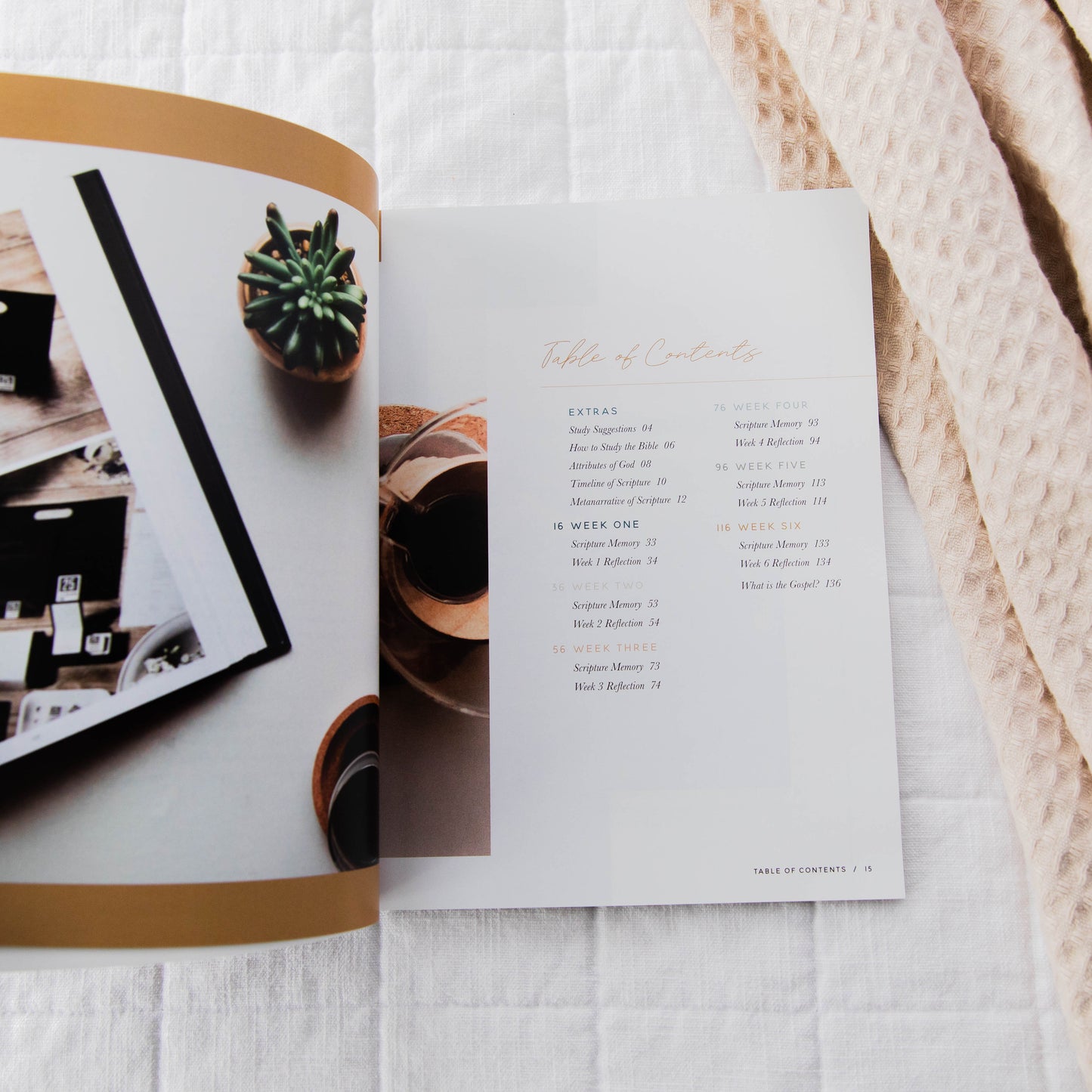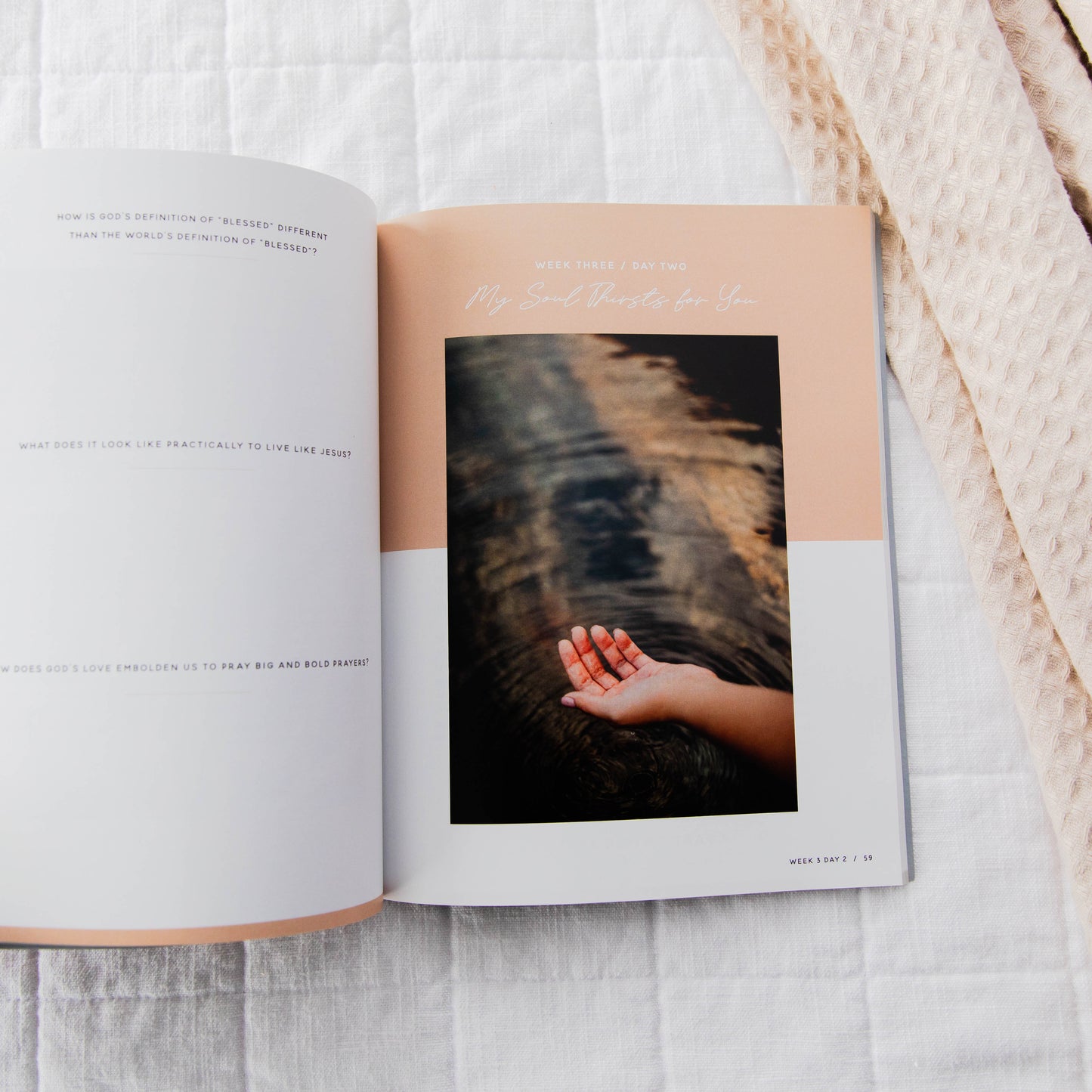 Love this Study
This study is beautiful and excellent just like I've come to expect from the Daily Grace co!
Women's group study Fall 2023
I like the encouragement to print out the Psalms chapters we are studying and doing more observation & evaluation. I have encouraged my ladies to do the same to enhance their study. I would love it if each member of study could have access to a digital copy, not just one copy per order. As I order for the whole group, we only get access to one.
Buy this!
Recommending to everyone I know
It Is Well
Going through study with non-believer who has gained a deep appreciation for God's love, care and plan.
A wonderful help for getting back into the word!
The beautiful imagery, affordable prices simple and small books are very helpful guides for restarting and refreshing my spiritual journey as I dive deeper into God's word. I'm excited to use these, our family bought over $100 worth in just our first order! I would love to see more devotionals and prayer journal-like options related to infant loss and praying during infertility, we need more things like that in our war rooms.