Regular price
$28.00
Sale price
$28.00
Unit price
per
Sale
Sold out
The Abide Journal is an all-in-one prayer and Bible study journal. It features tabs for Bible Study, Prayer, Weekly Reflection of gratitude and adoration, and a Notes section that can be used for sermon notes, quotes, or anything else.
The journal features study tabs between each section that have Scripture passages on them. It also includes sections with helpful tips on how to use the journal.
The journal is 6x8.75(without coil) and 232 pages long.
View full details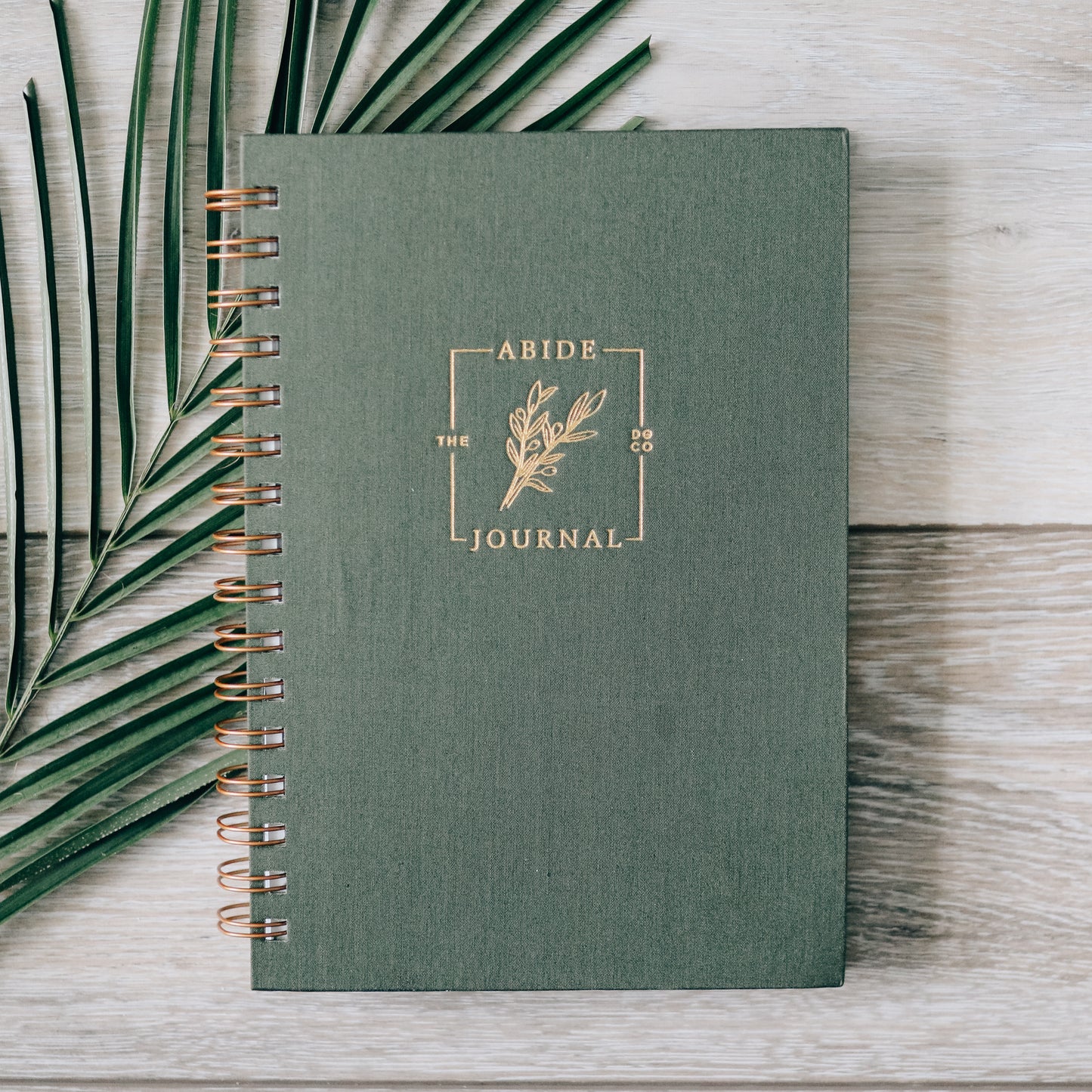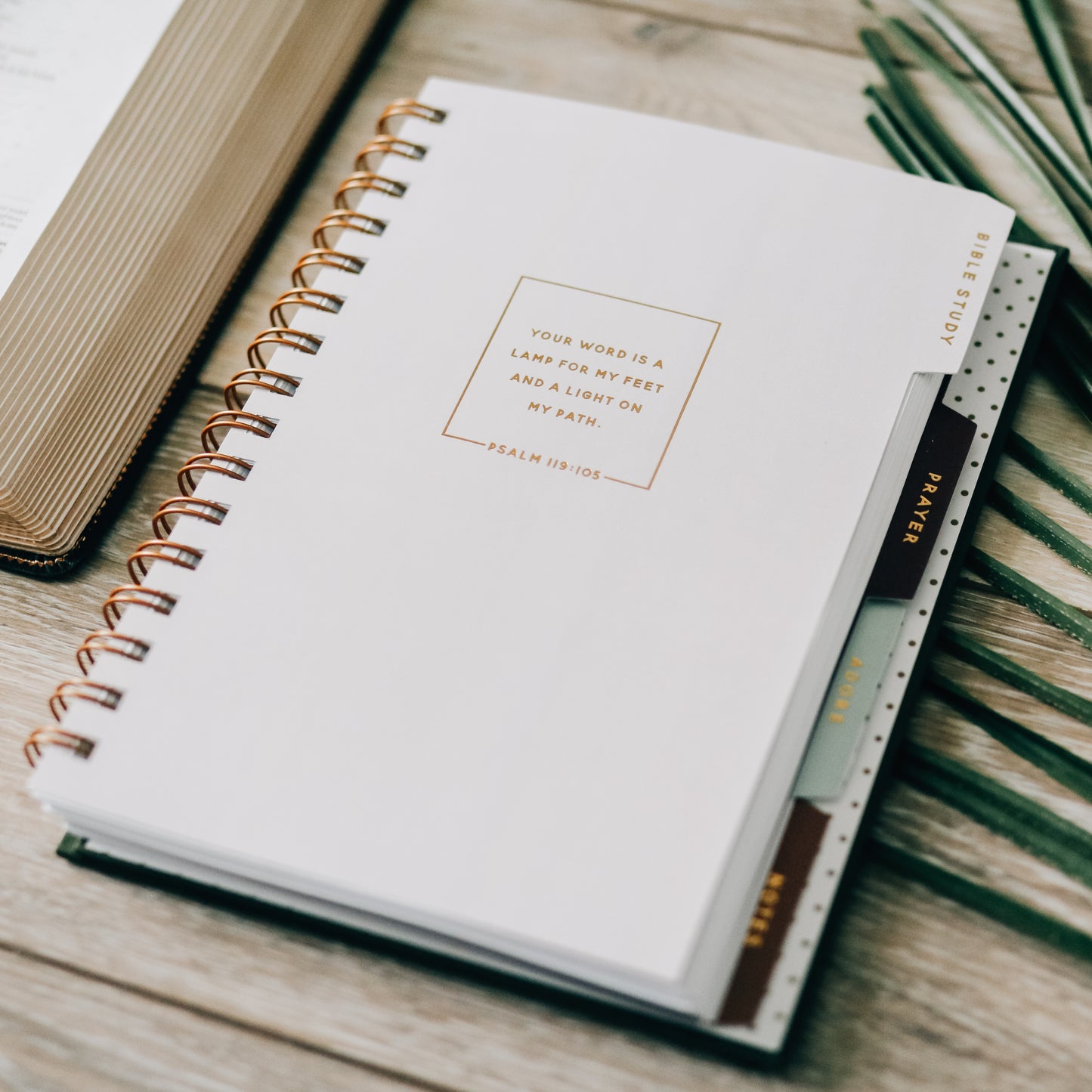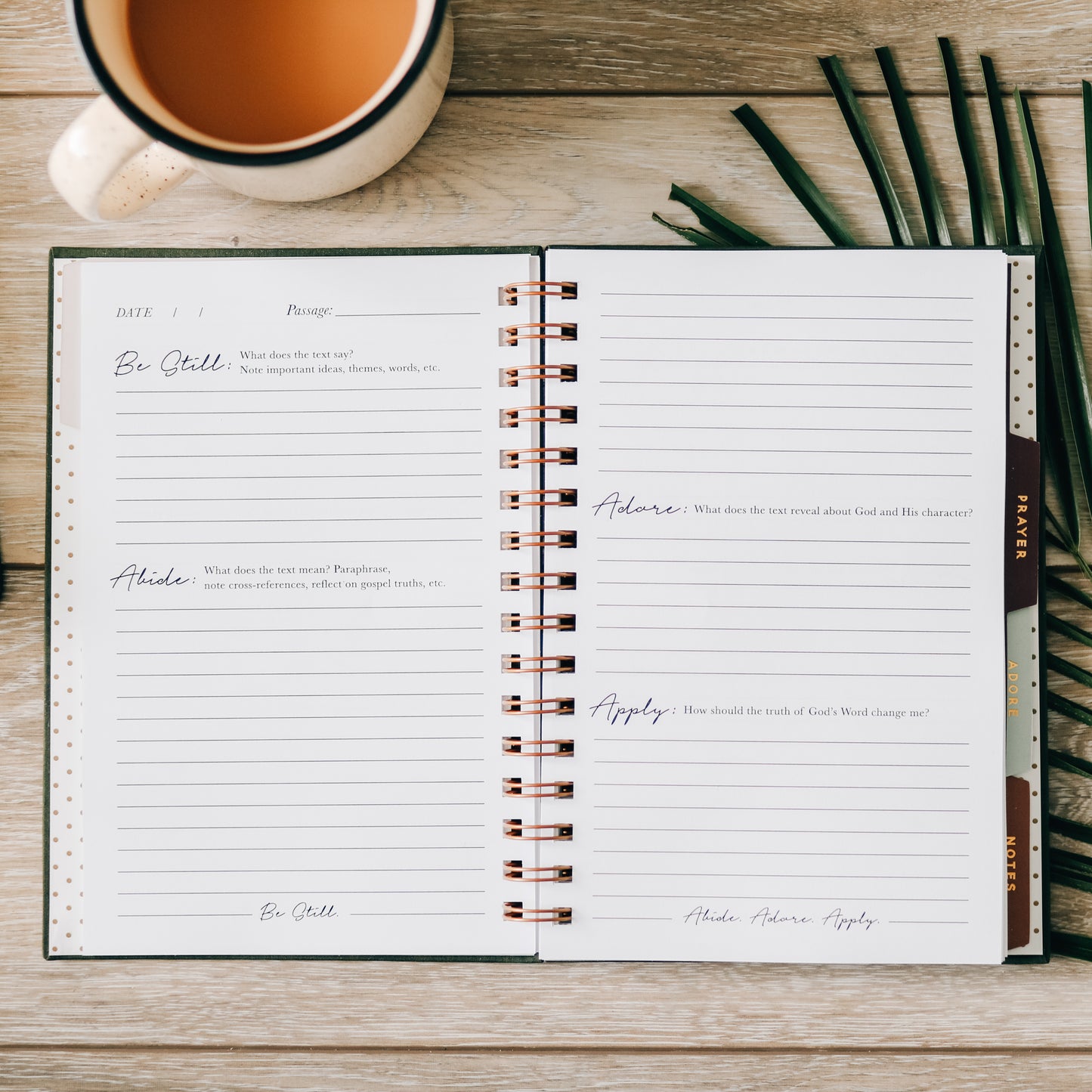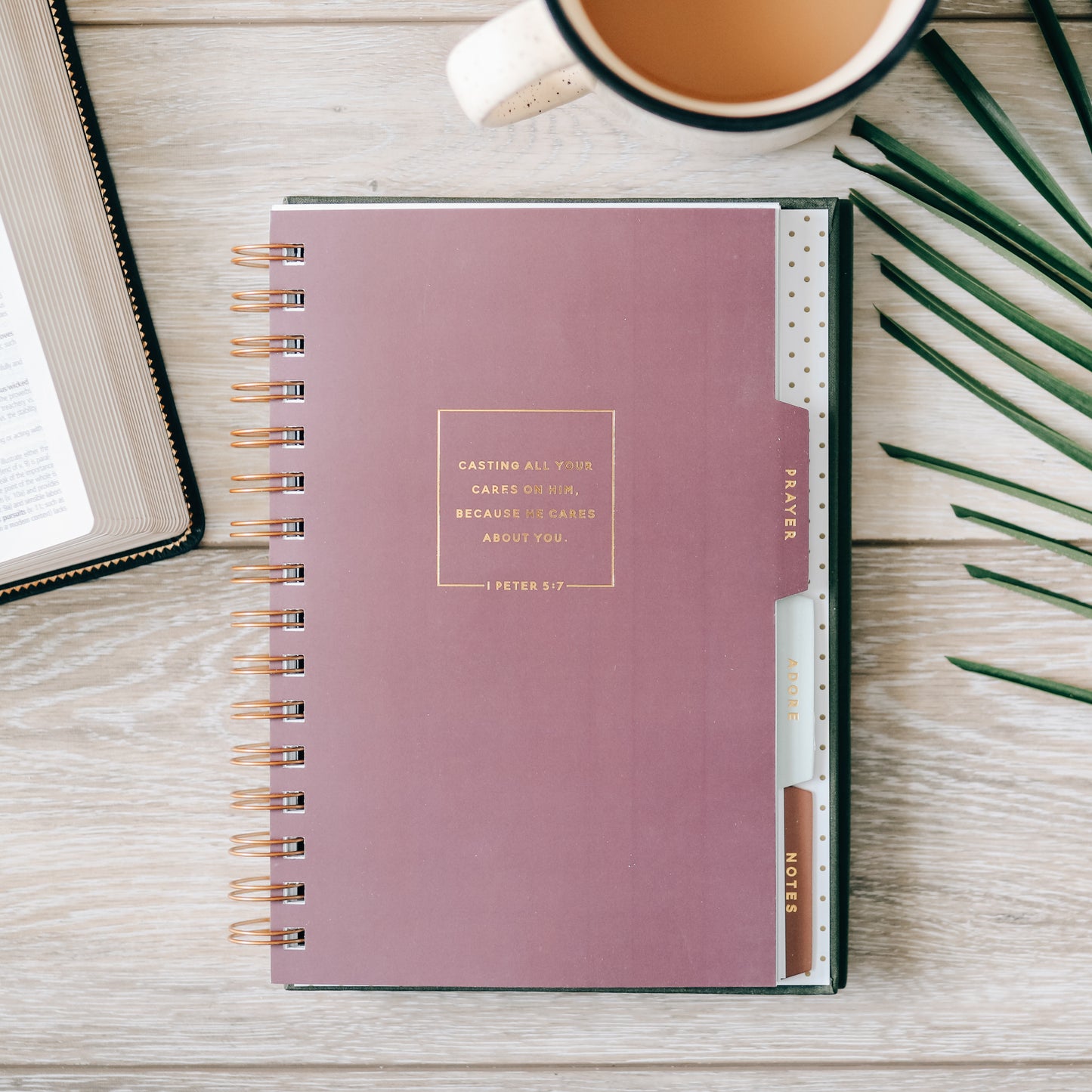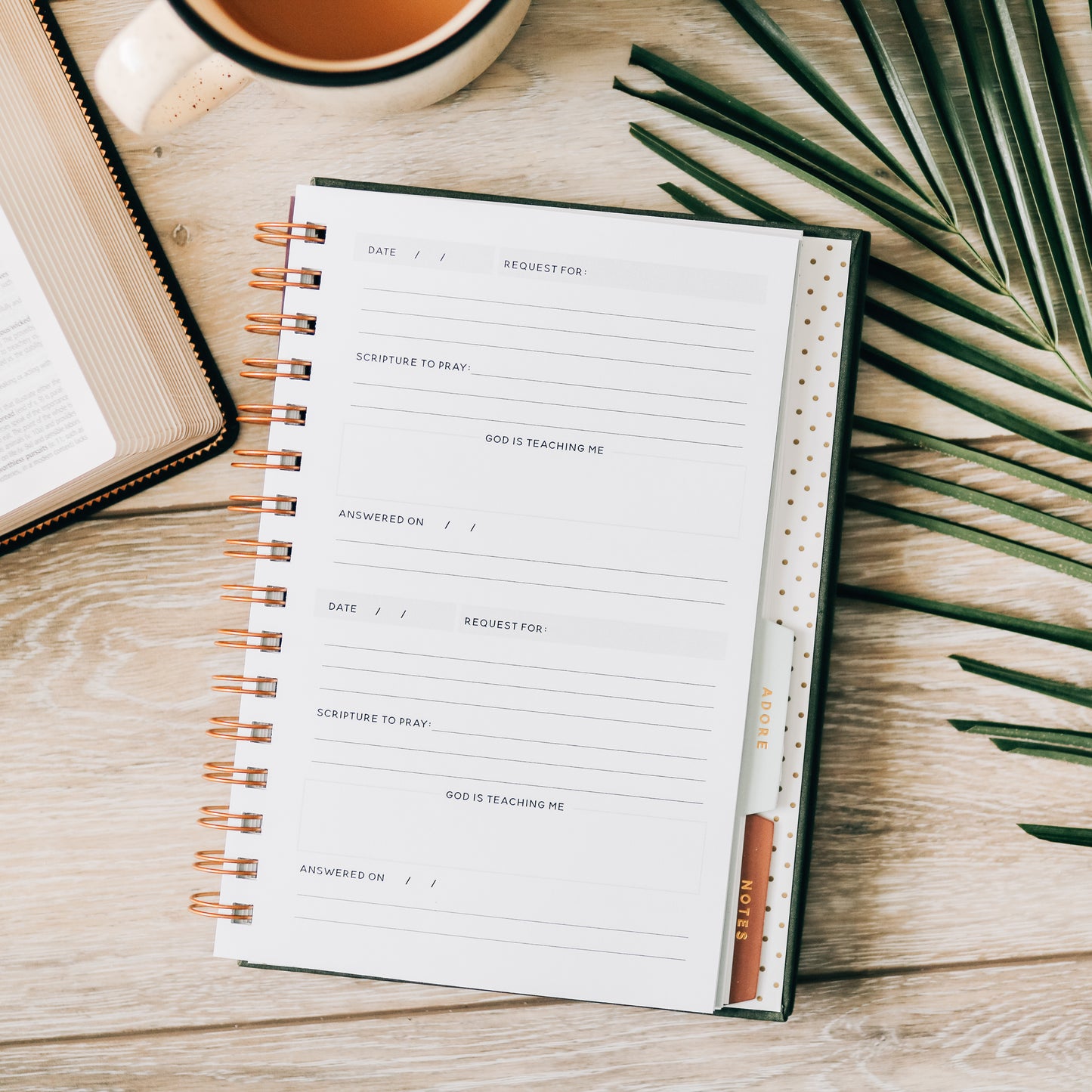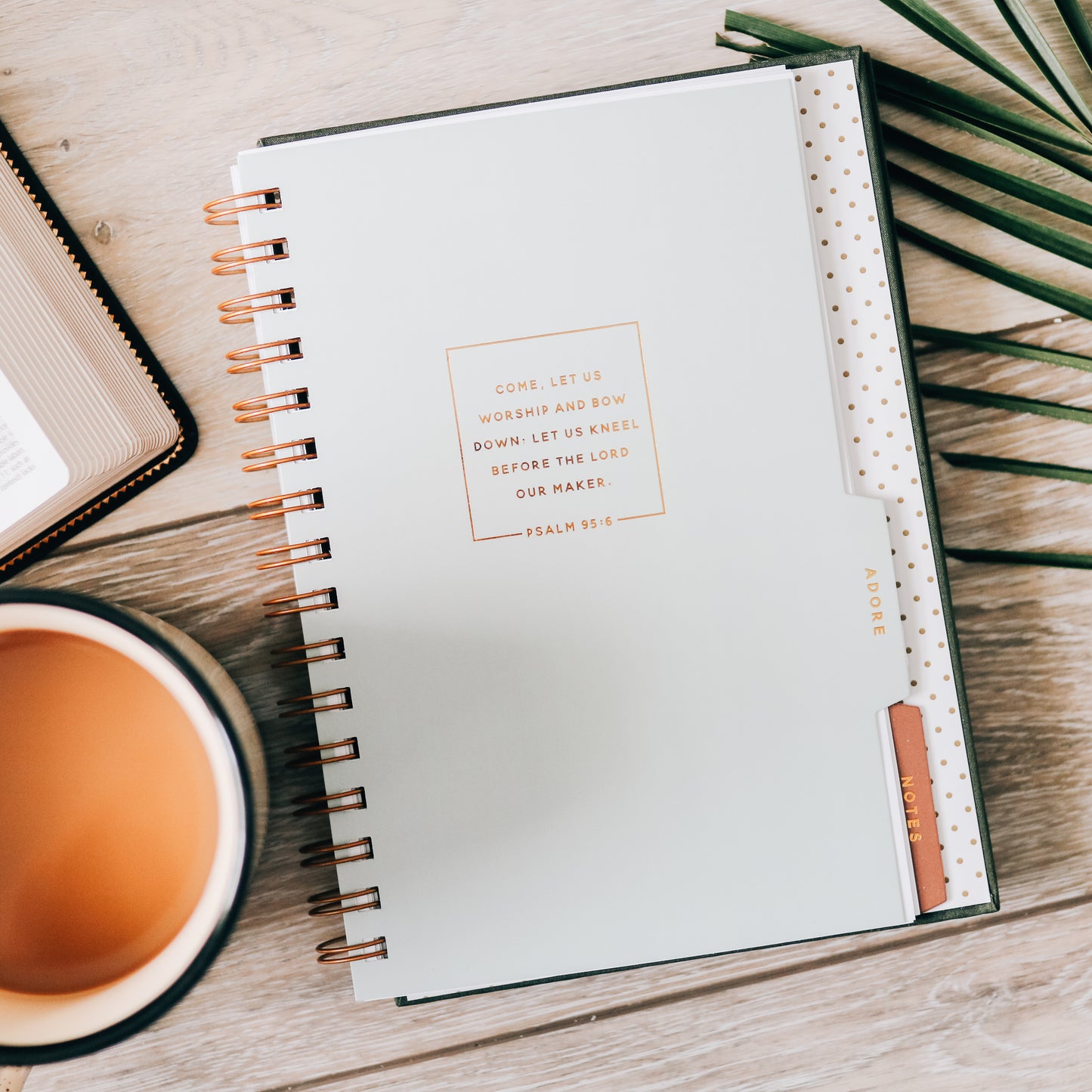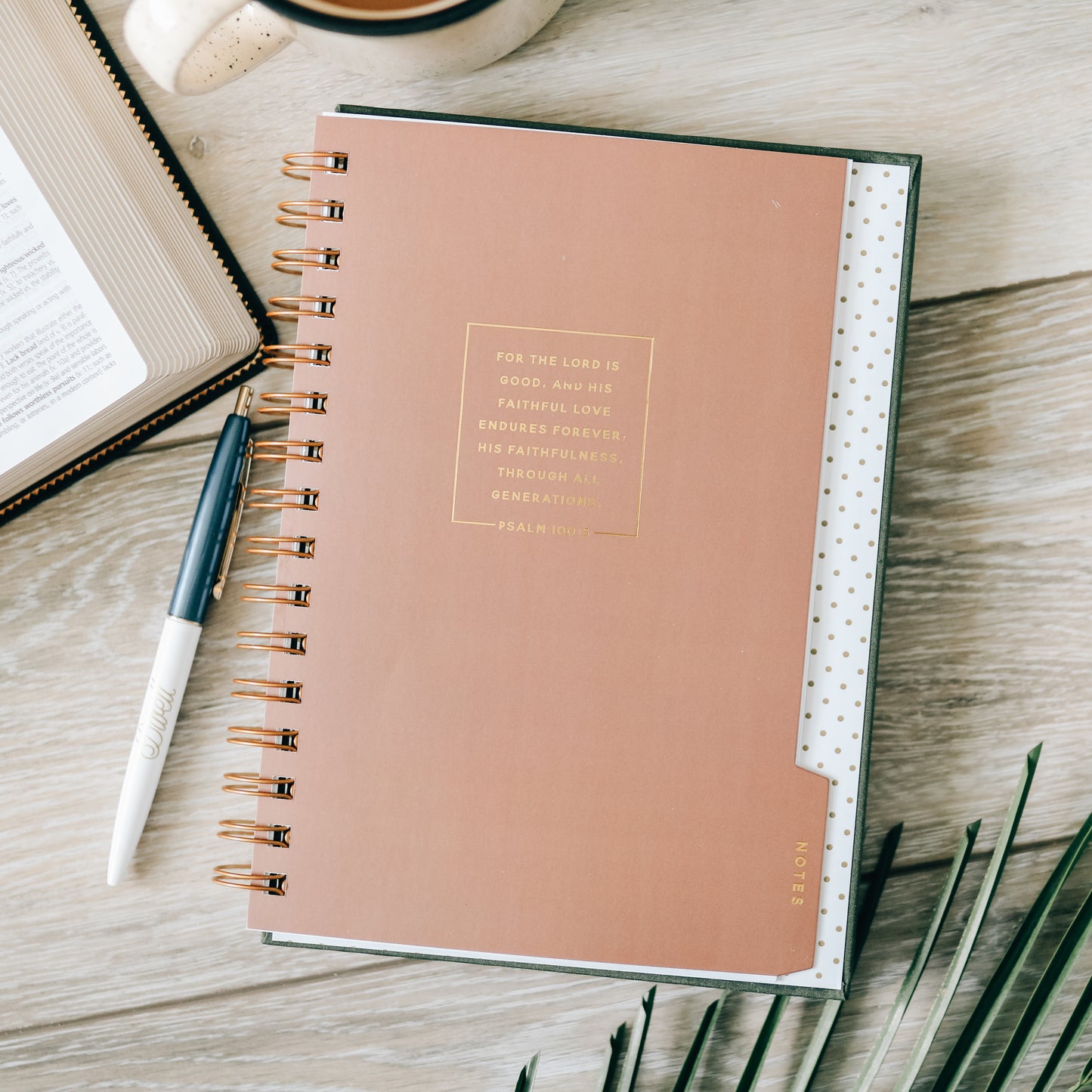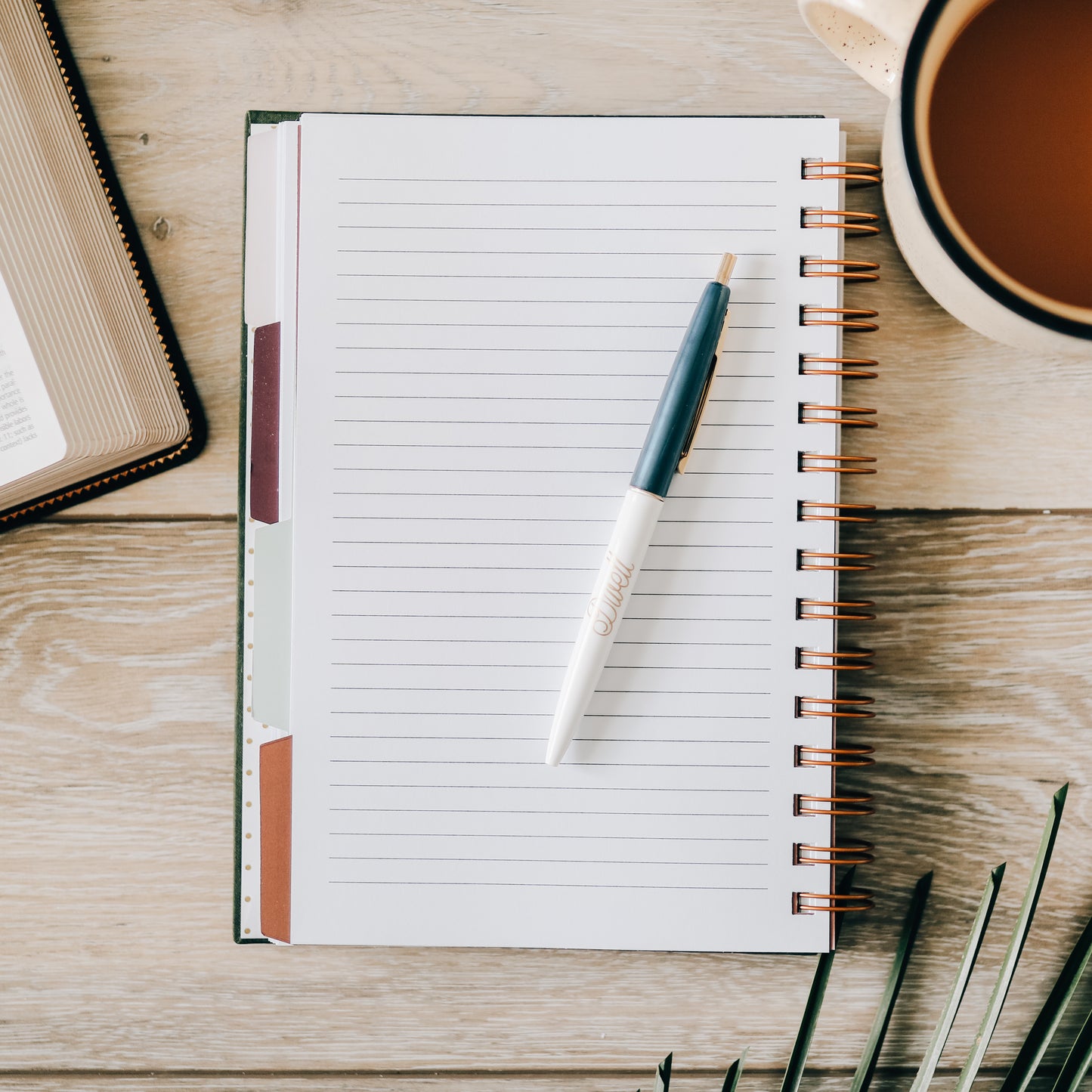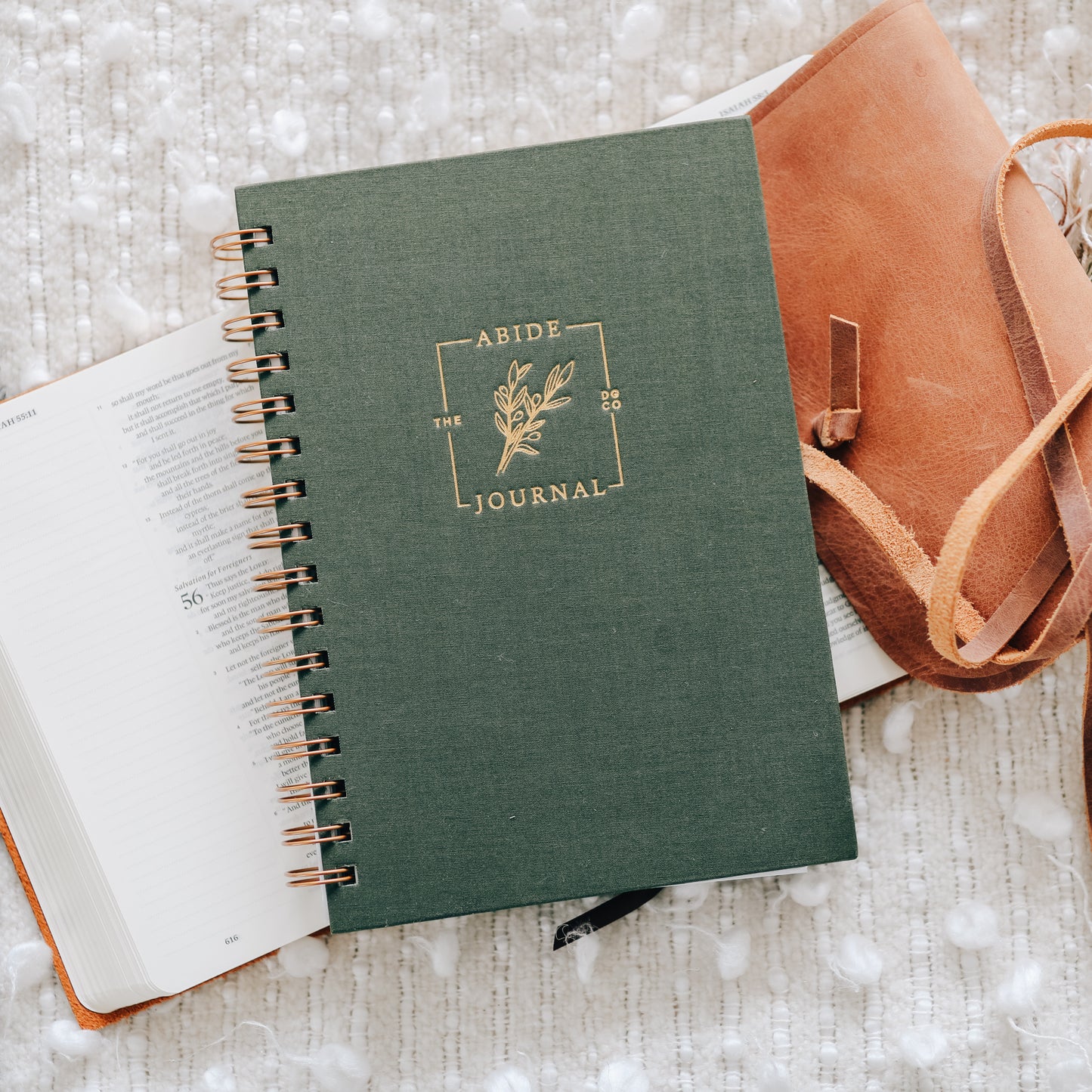 Love it!
Beautiful and helpful tool for me and my Bible study journey!
Great journal!
This is a great study tool! Very well made and such a beautifully designed journal. I would SO recommend!!
Wonderful study tool
I love this journal! It's a really great study tool and it helps me in understanding what I'm reading, causing me to think and meditate on the verse rather than just skipping over things I might have missed. It's very well made and aesthetically it's wonderful. The layout it perfect and the design is fantastic. Great gift too!
Beautiful Journal!!
This journal has awesome structure. It was everything I was expecting and hoping for. I've been wanting something to help me think deeper and really break down the text that I'm reading. I also love the option to write down prayers and go back through record when/how God answered them.
Great Journal for extended time with Jesus
This journal has really helped me in spending more time with Jesus and slowing down during my time with him through the Abide section of the journal from focusing on scripture to thinking of the characteristics of God. I would love to have more pages in the Abide section but I've gotten in the habit of using the strategy so I can do it on a blank piece of paper if needed but I will continue purchasing this journal. So thankful for it!