Regular price
$12.00
Sale price
$5.00
Unit price
per
Sale
Sold out
This Prayers for Anxiety Card Set was designed to help you pray as you deal with anxiety and worry.
This set includes 11 cards measuring 4" x 4" each. One side of each card contains Scripture that pertains to anxiety or worry, and a prayer prompt is printed on the other side to help you pray specifically and intentionally.
Grab a set for yourself, or gift the set to a friend who needs a little extra love and encouragement!
View full details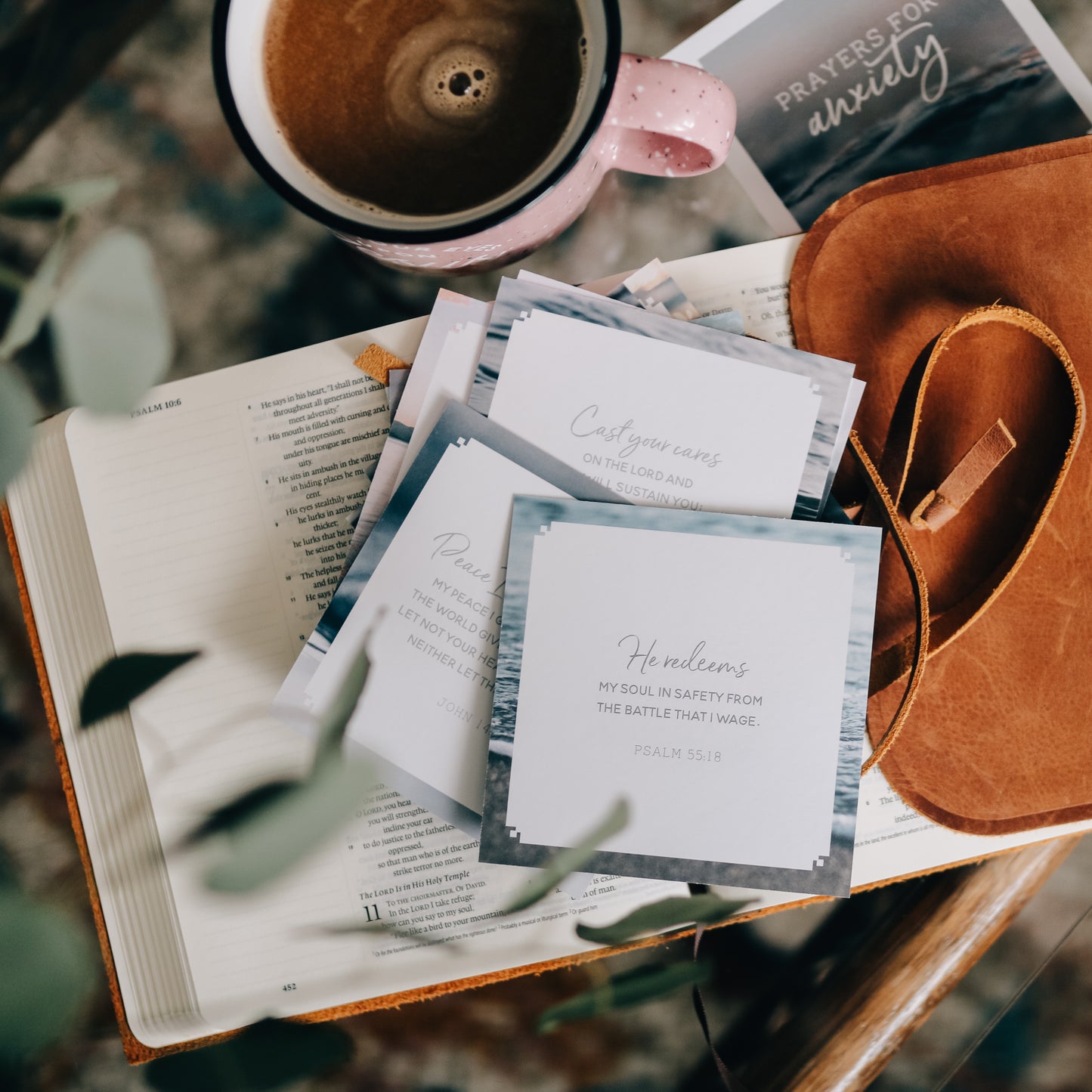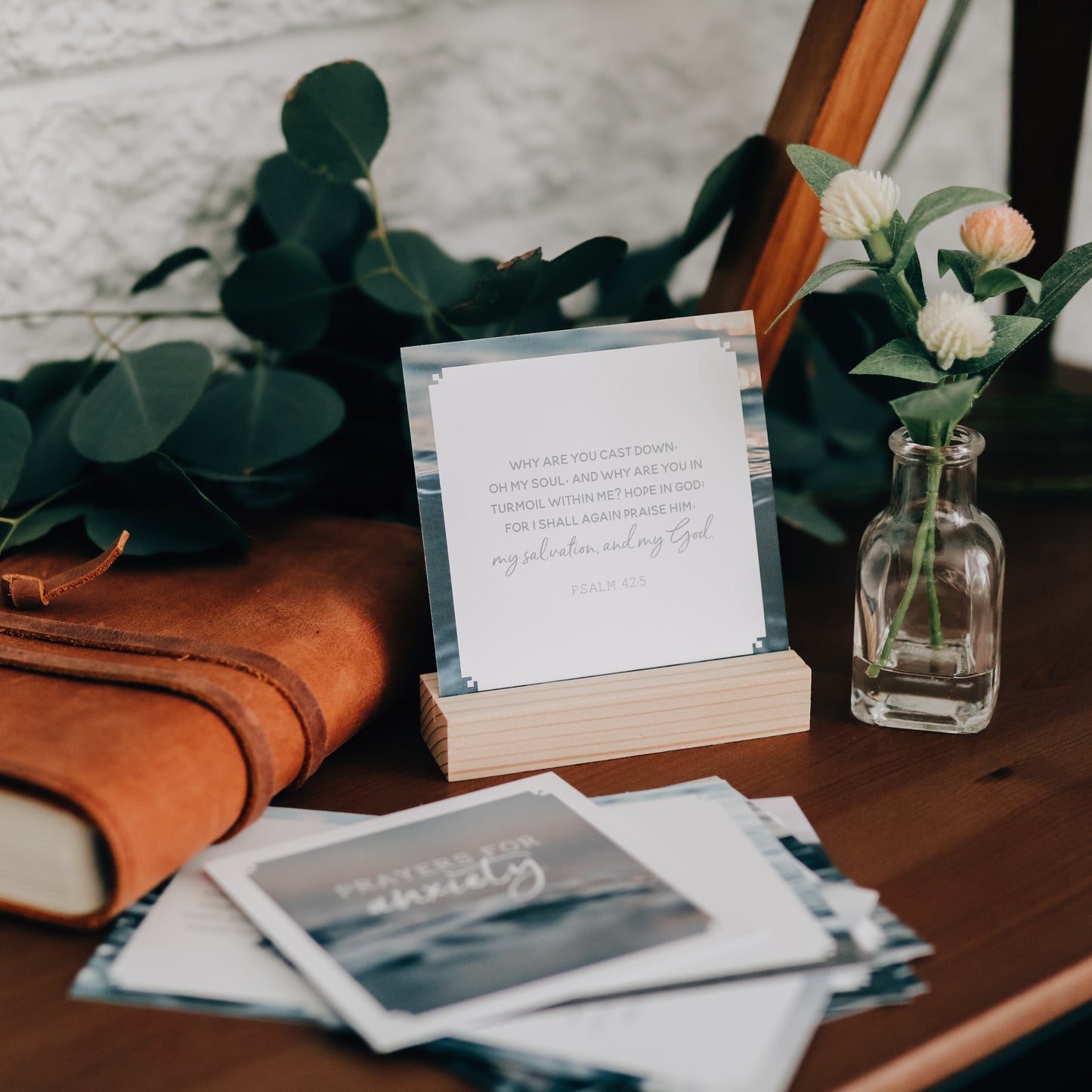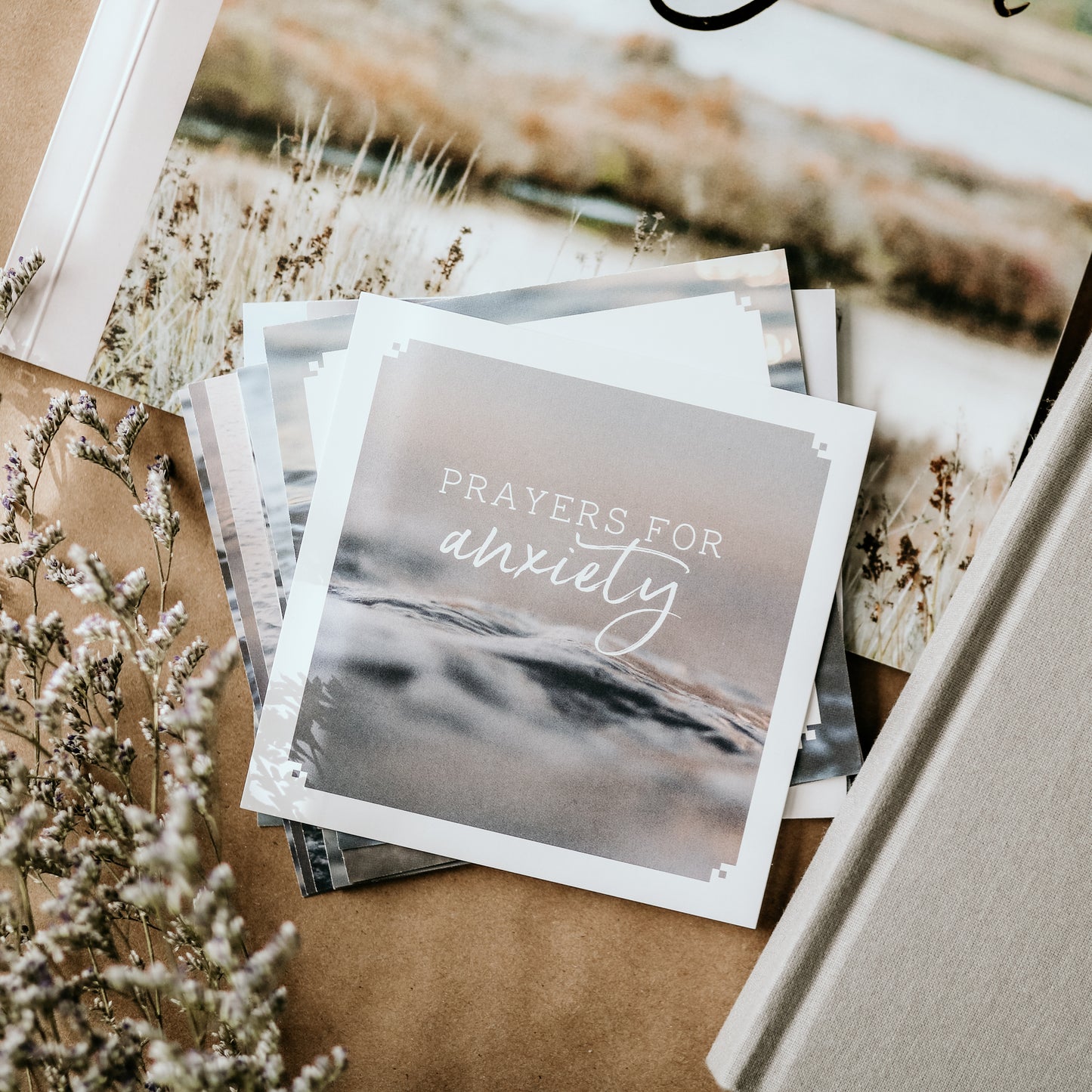 A tool to impart daily grace and encouragement
The prayers for anxiety card set is so wonderful! I put in a prominent place, and display one card at a time to read throughout the day. I love that the cards contain both Bible verses and prayer prompts, which were thoughtfully curated and are so encouraging.
Great Gift
I gave these cards to a fellow follower struggling with Anxiety, and she loved them. Highly recommend
Absolutely Love Them
These sweet cards are designed beautifully, and the colors to match the words are so soothing. Thank you to the Daily G!💓
Meditations for Anxiety.
It has helped me to learn to lean on God. It has been a true Blessing.
Anxiety Cards
I really appreciate how Daily Grace Co doesn't shy away from mental health issues and these verse cards are a great example of equipping yourself with tools to battle mental illness with the Lord in mind. These cards are well thought out and help to remind me that God is with me always!