Regular price
$20.00
Sale price
$10.00
Unit price
per
Sale
Sold out
Peace for the Anxious Heart | 4 Week Study | Study on Anxiety
Anxiety is hard, complex, and the presence of anxiety can feel like a battle that will never cease. The fears and worries that run through our minds and shake our hearts can make us long for peace. But those with anxiety do not have to feel hopeless in their desire for peace, for God's Word covers every anxious heart with the Peace of God. 
Peace for the Anxious Heart 4 week study will: 
 Walk you through the lives of biblical characters who dealt with fear and anxiety themselves.
Help you understand  how anxiety affects our bodies, relationships, and faith. 
Remind you of God's love, the hope of the gospel, and the presence of God who provides lasting peace in the battle against anxiety.
Special resources within study:
Study Suggestions
How to Study the Bible
The Attributes of God
Metanarrative of Scripture
Theologian Highlight: John Calvin
Breathing Through Scripture
Hymn: Be Still My Soul
Hymn: Turn Your Eyes Upon Jesus
What is the Gospel Description
Key themes: Anxiety, Worry, Hope in Christ, Refuge, Peace, The Character of God, 
Details: 
This study is perfect for individuals or groups. 
Each week contains five days of study material, including daily study questions, and weekly Scripture memory verses and reflection questions. 
Measures 8X10
Includes 120 pages 
View full details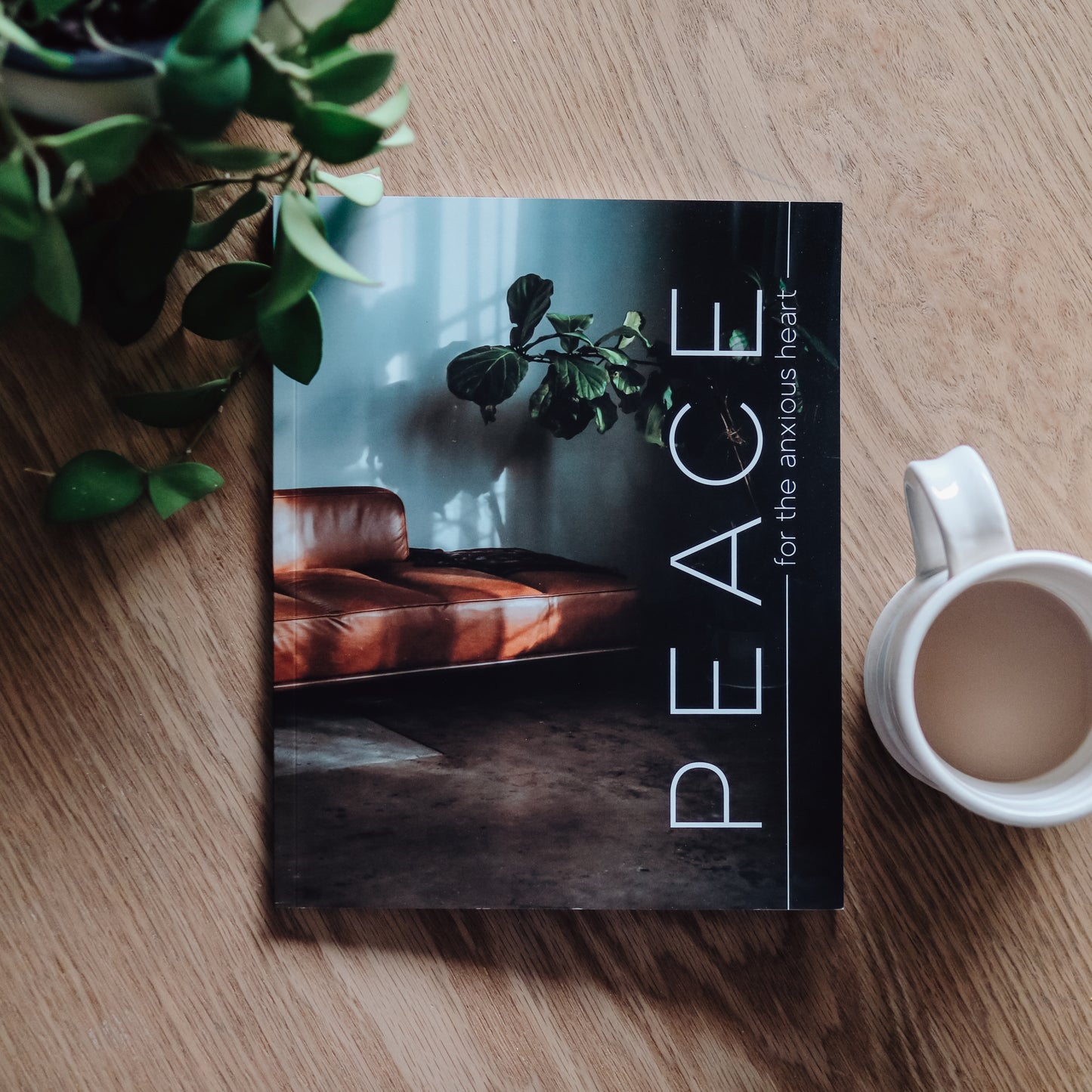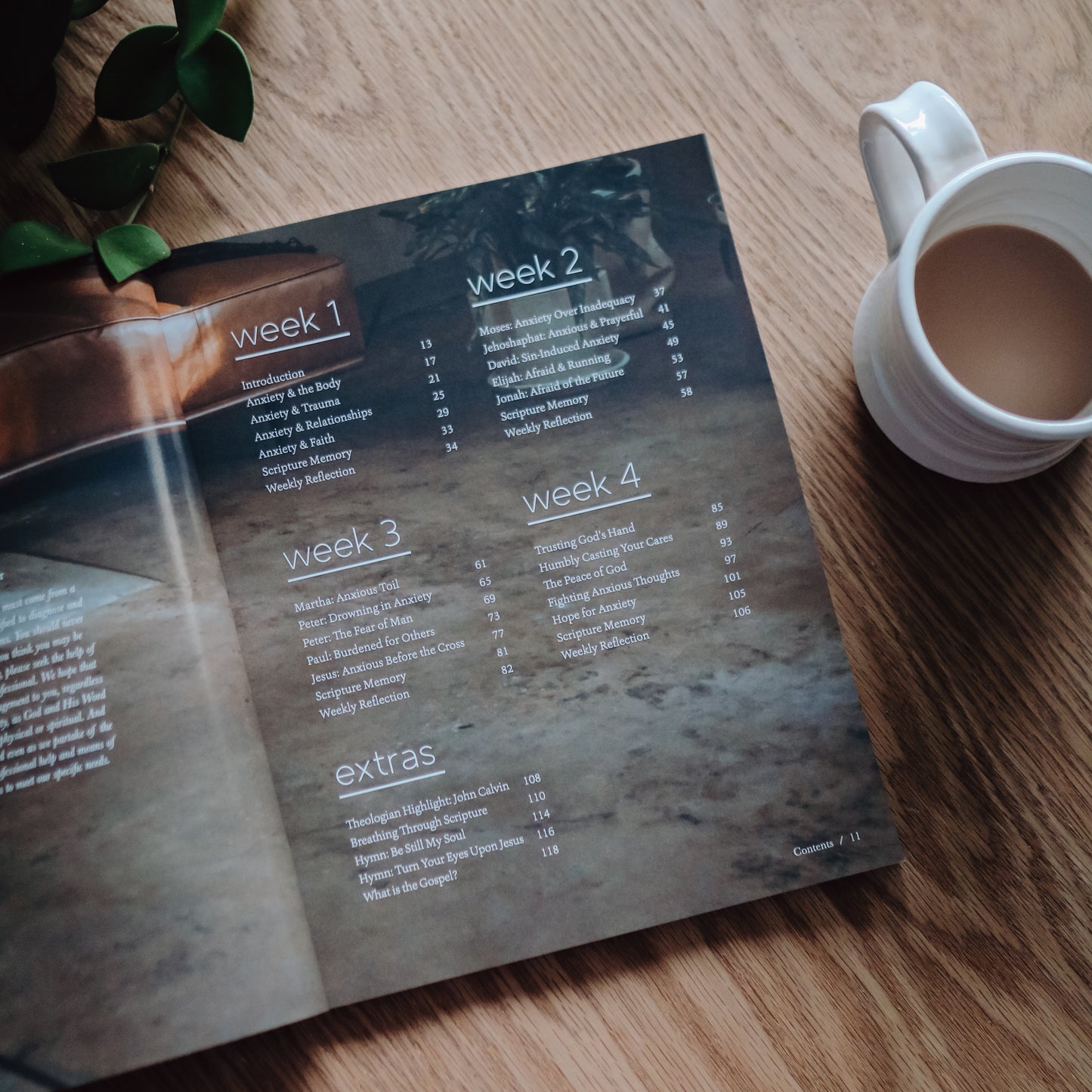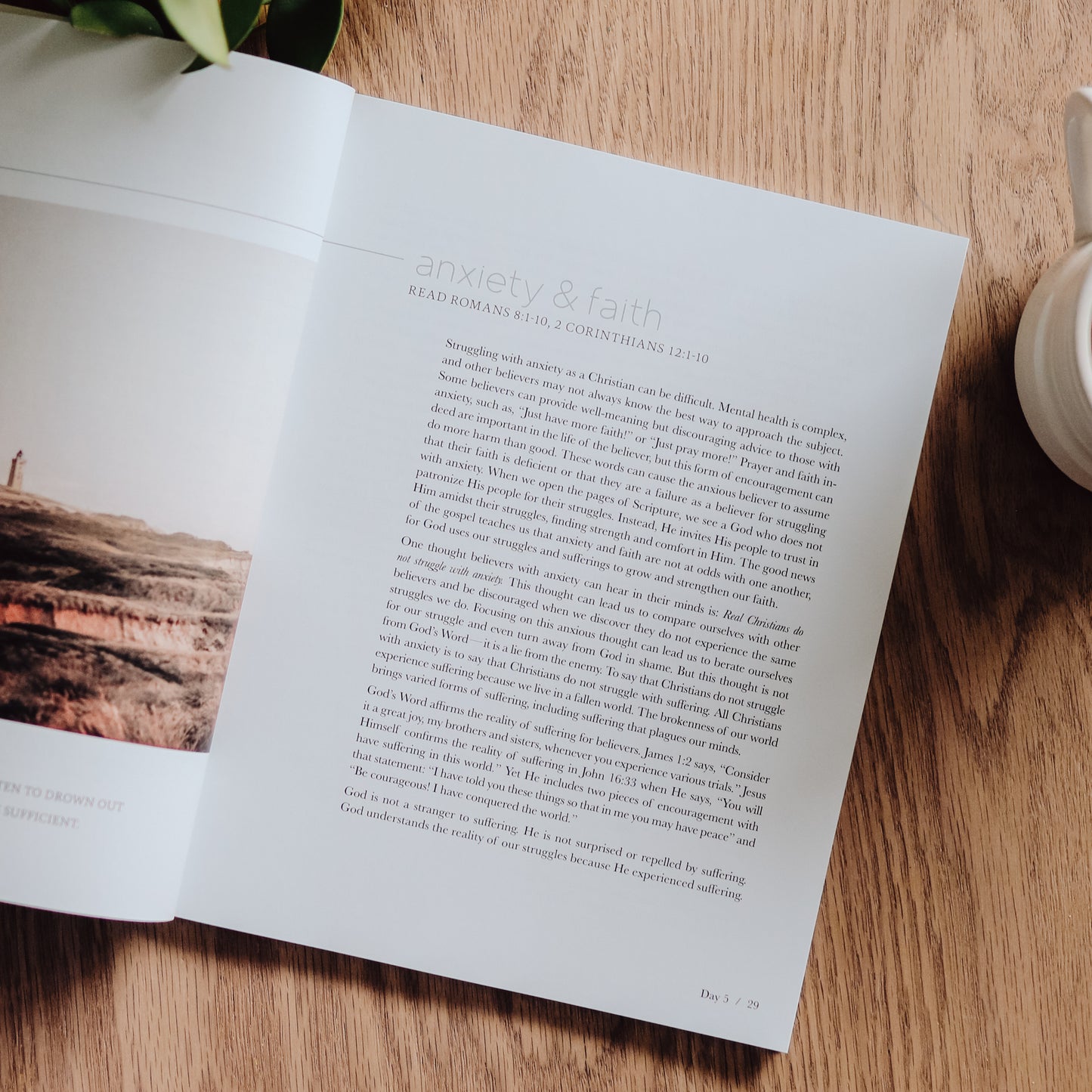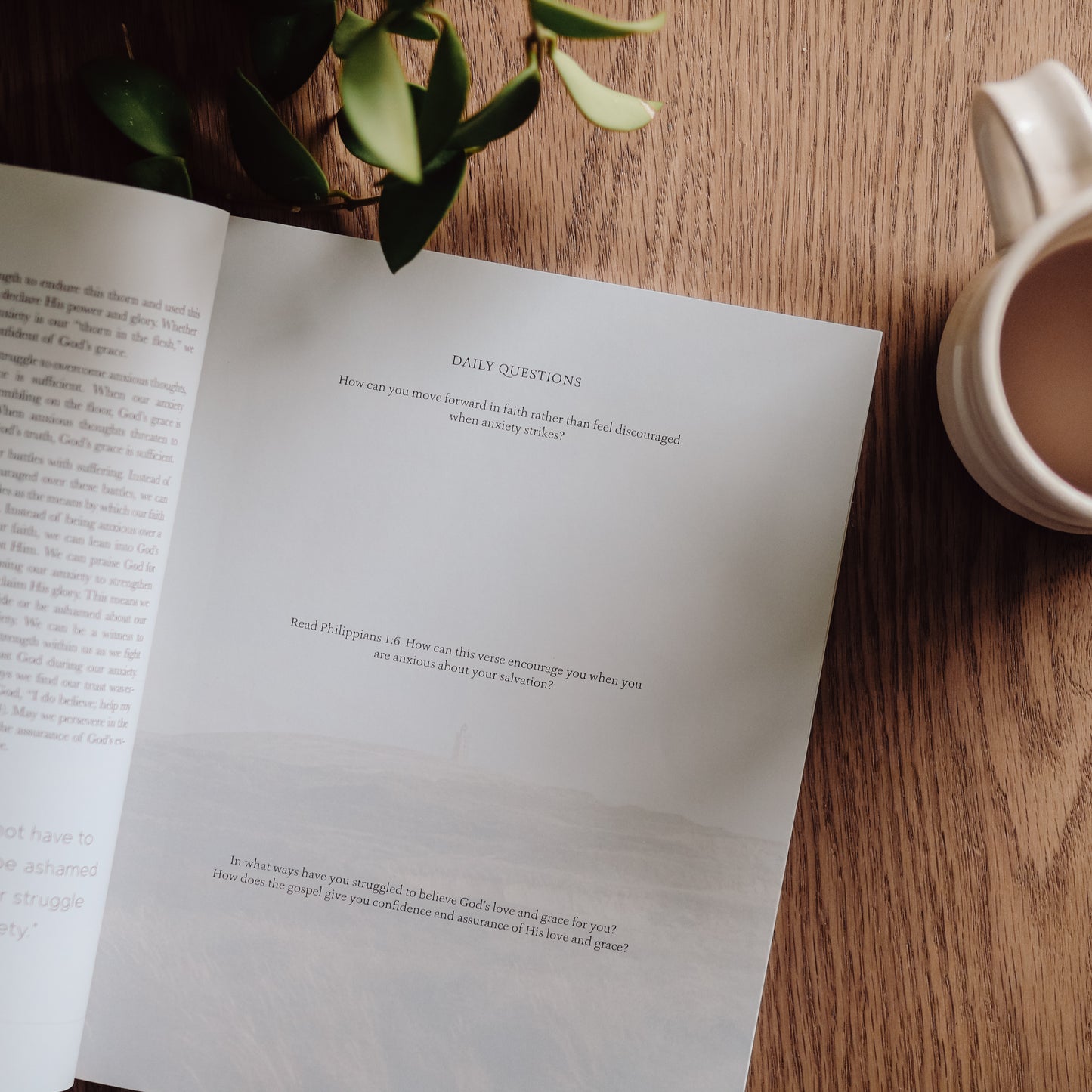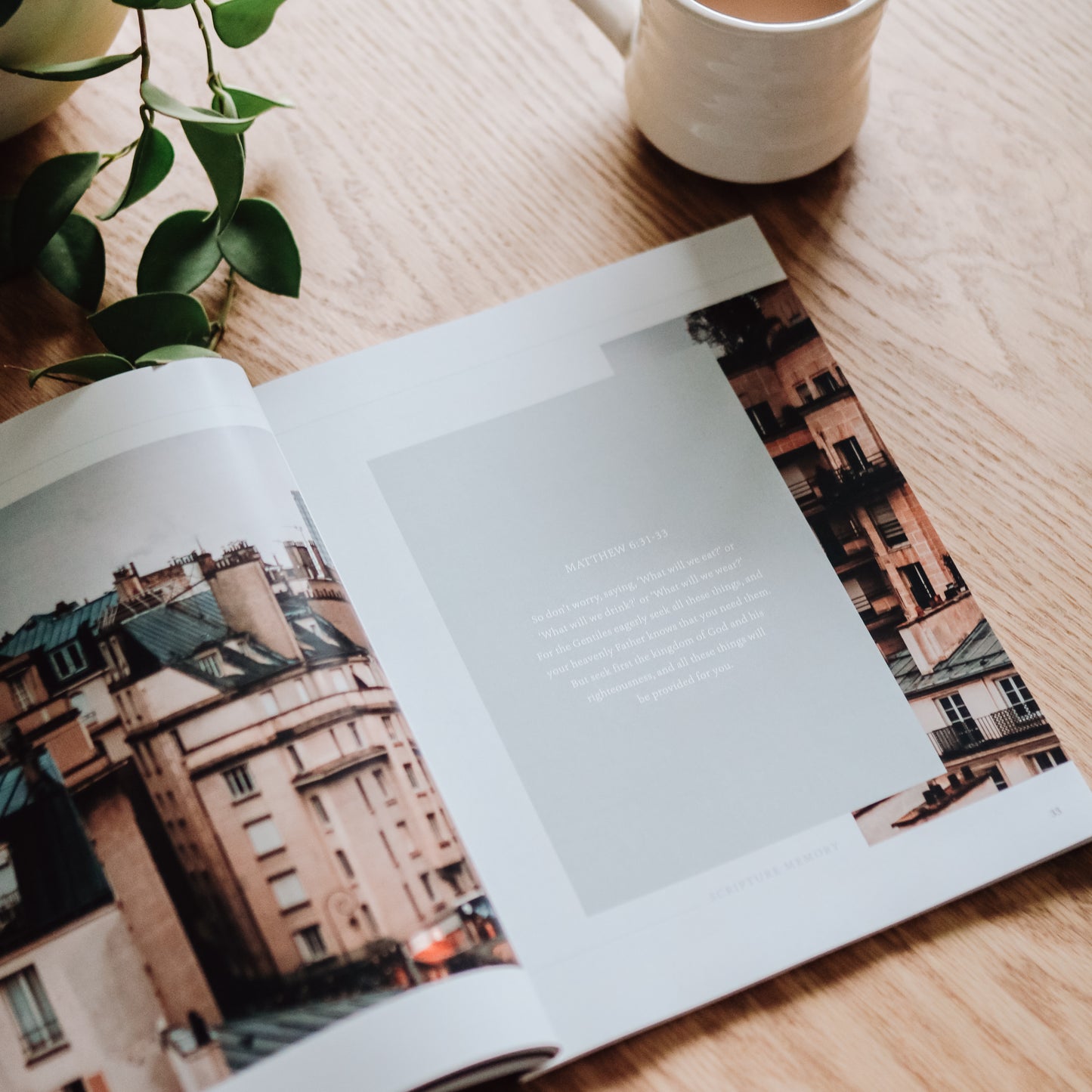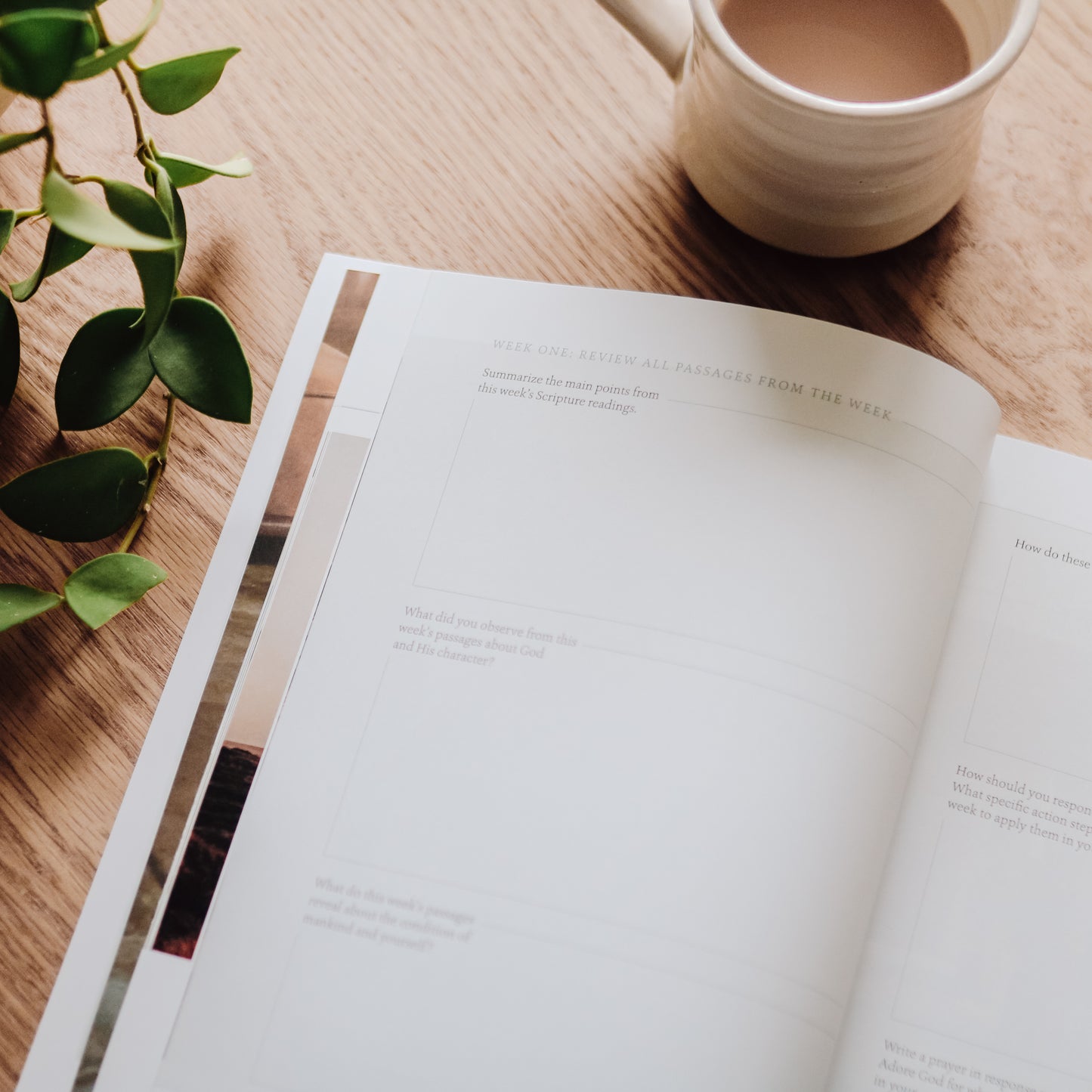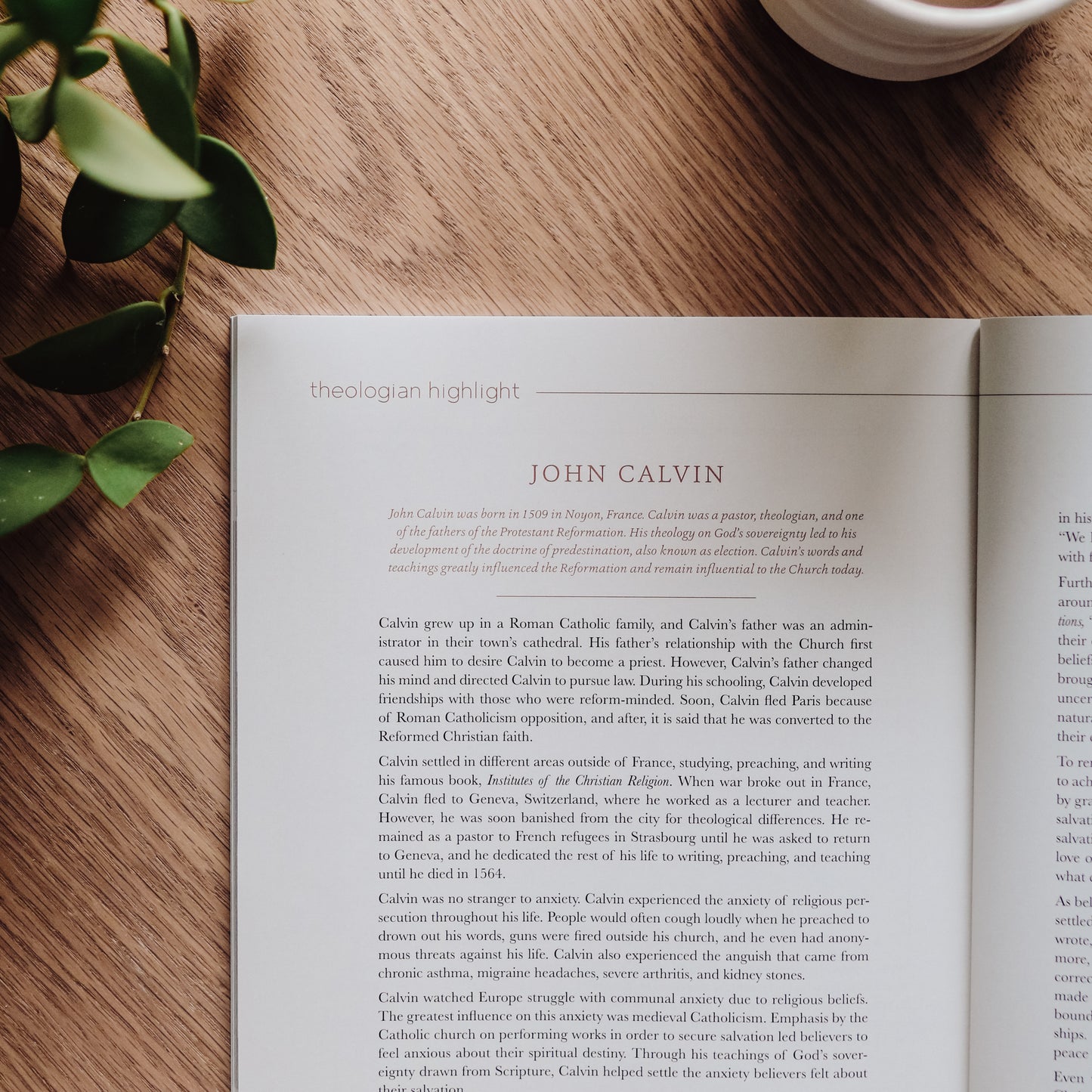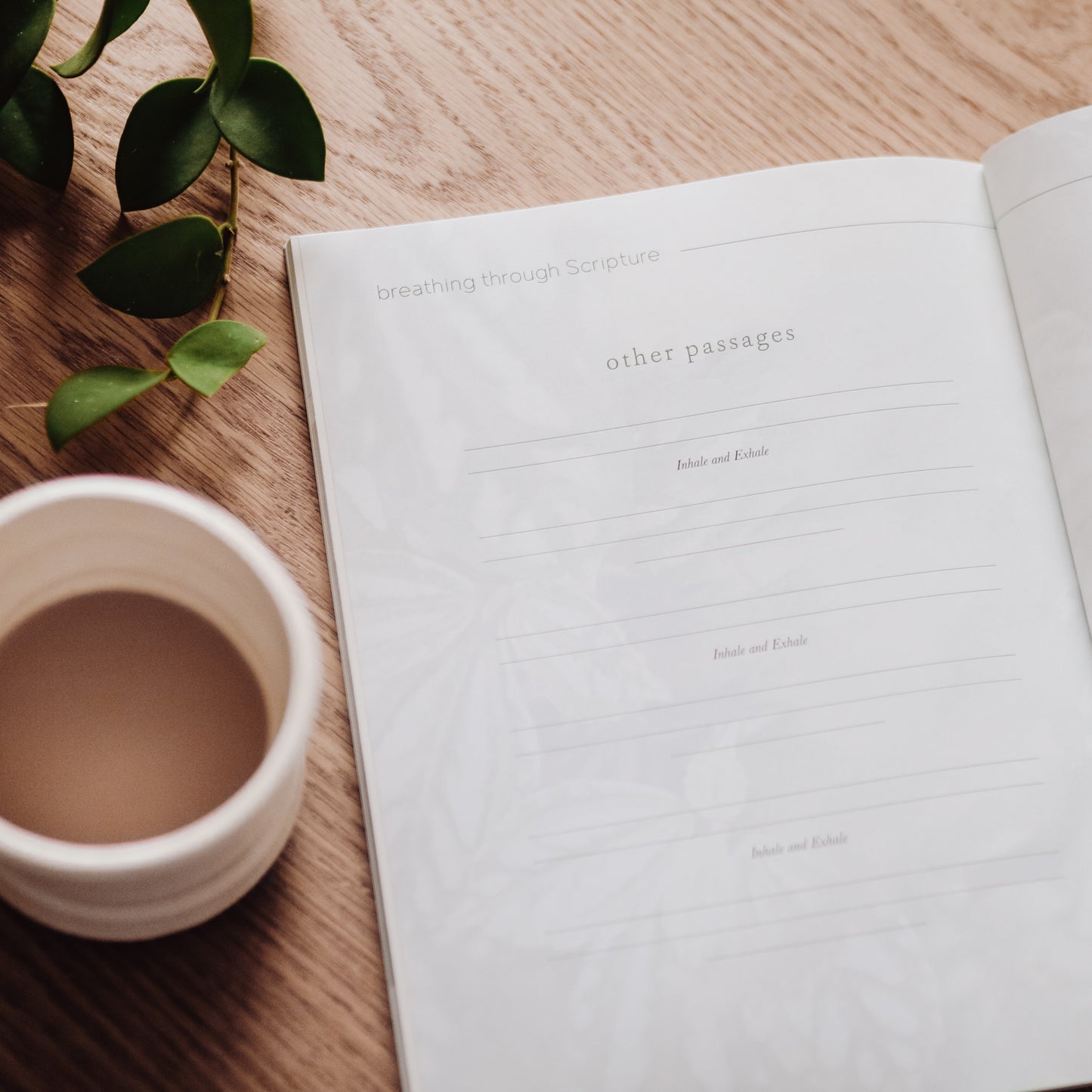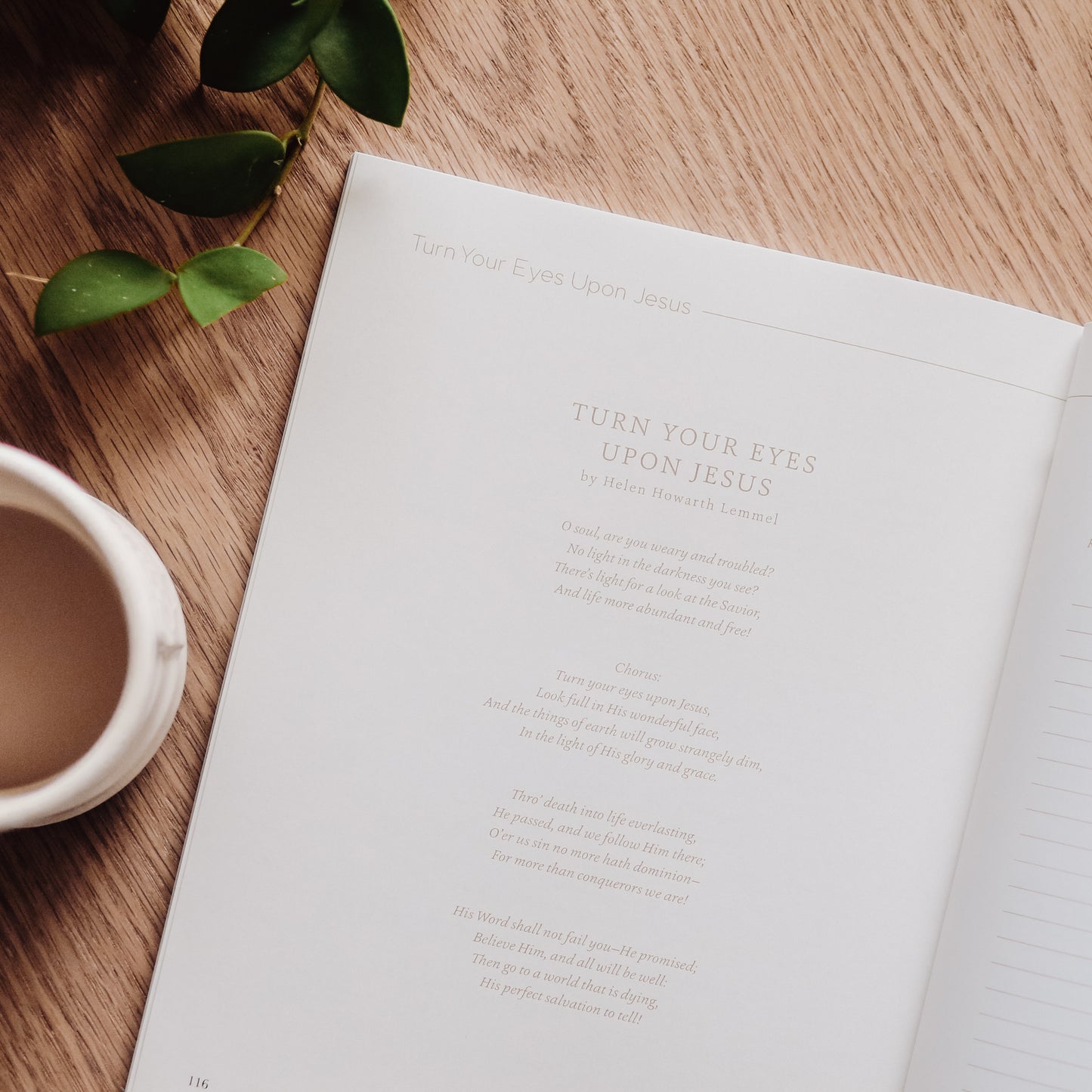 Great tool for small group!
Because of this study and the leader guide, I finally had the courage to start my own small group. I was so nervous about where to start, what to say, what to do - but these provide all of those answers and more!
Peace mens book
I bought this for my husband in a stressful career time for him and so far, he loves it!
Anxious heart
I love your bible studies! I bought this study because as I've gotten older I find I get more anxious about things. Taking a 2 week trip and I want to equip myself with good scripture and a biblical viewpoint to calm my heart while we travel. My only suggestion is that I wish the print was darker on the pages. I have some challenges with my eyesight and it would be easier if the print was more pronounced.
Peace for the Anxious Heart
I got this specifically for my mom who has had a lot of trauma in her life. This has been a beautiful and gentle reminder of who she is in Christ, presented in a way that isn't overwhelming to her. Thank you for such a lovely, truthfilled resource.