Regular price
$8.00
Sale price
$5.00
Unit price
per
Sale
Sold out
All the basics of studying scripture displayed uniquely in this set of seven double-sided bookmarks.
Not only are these bookmarks beautifully designed and functional, but they also provide theologically rich questions and thoughtful prompts to guide in your time studying the Bible! 
Pair with one of our Bible Studies for the perfect gift to give to a friend! 

View full details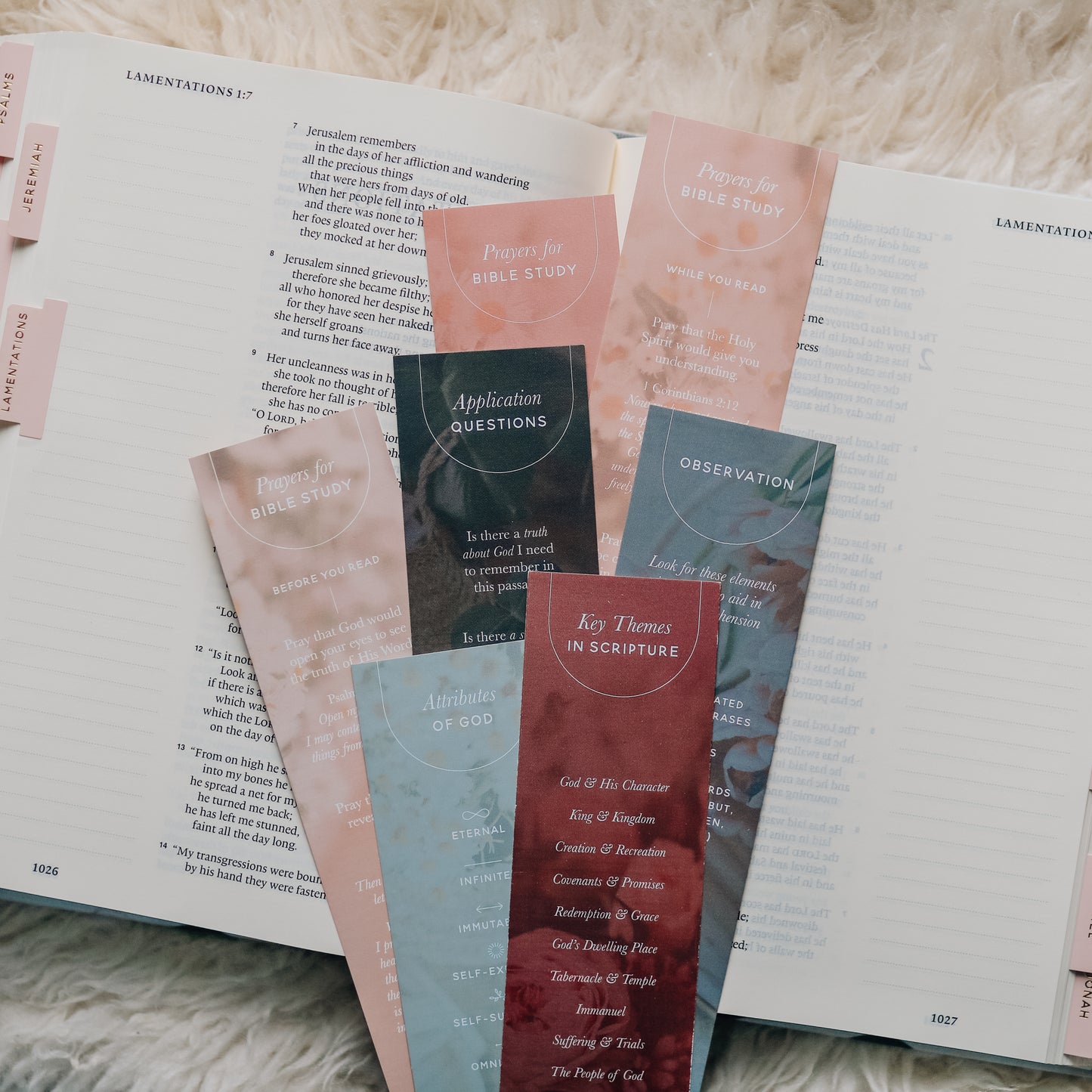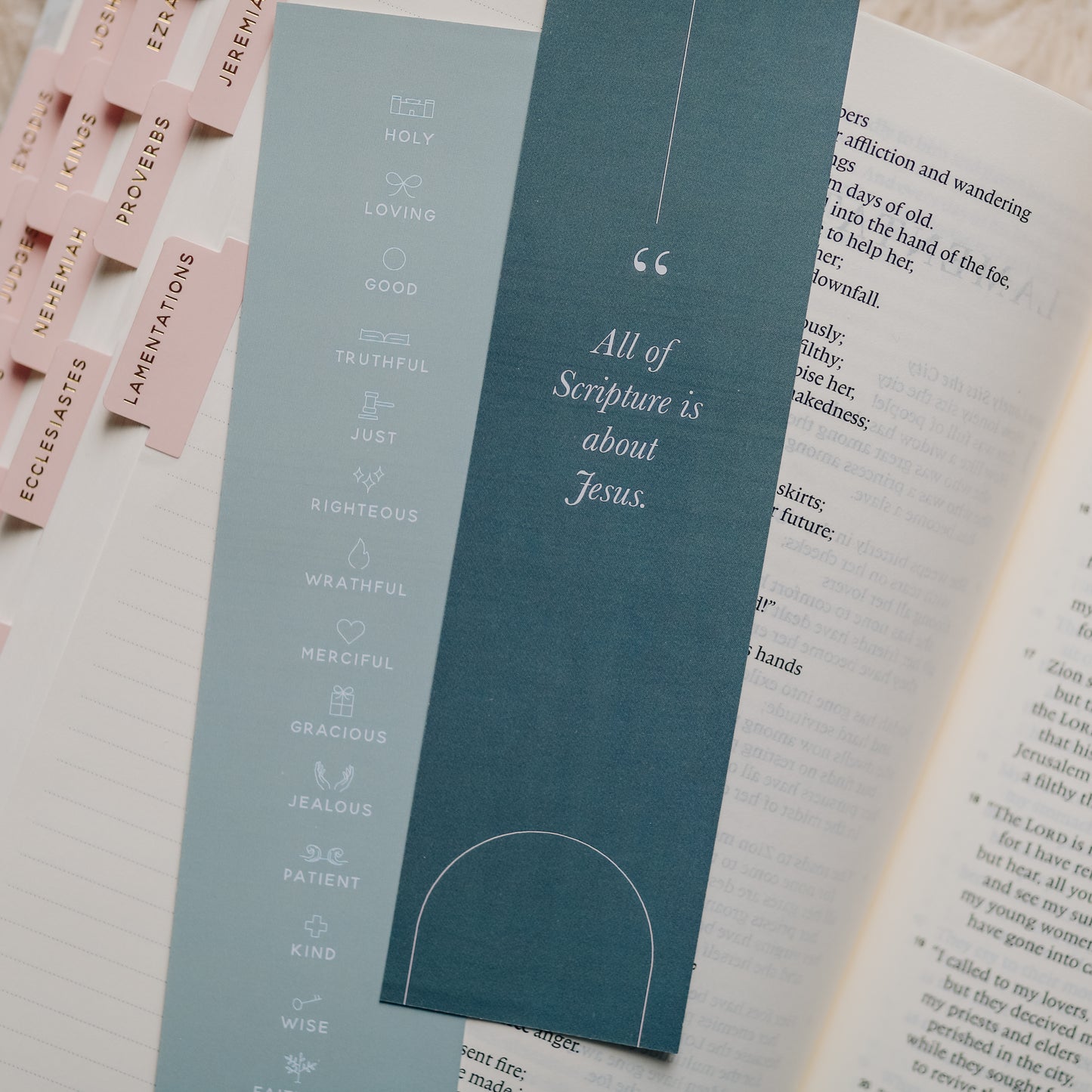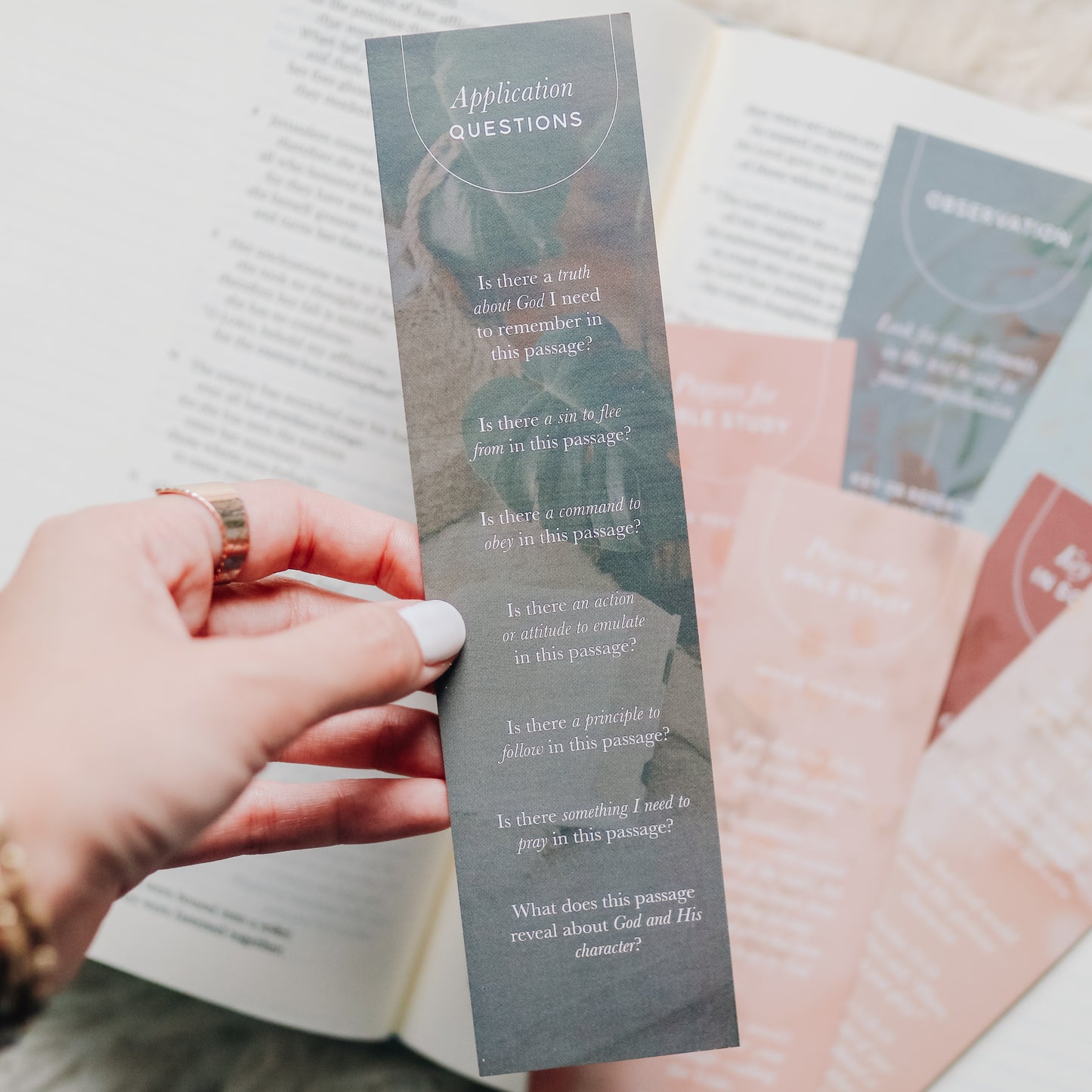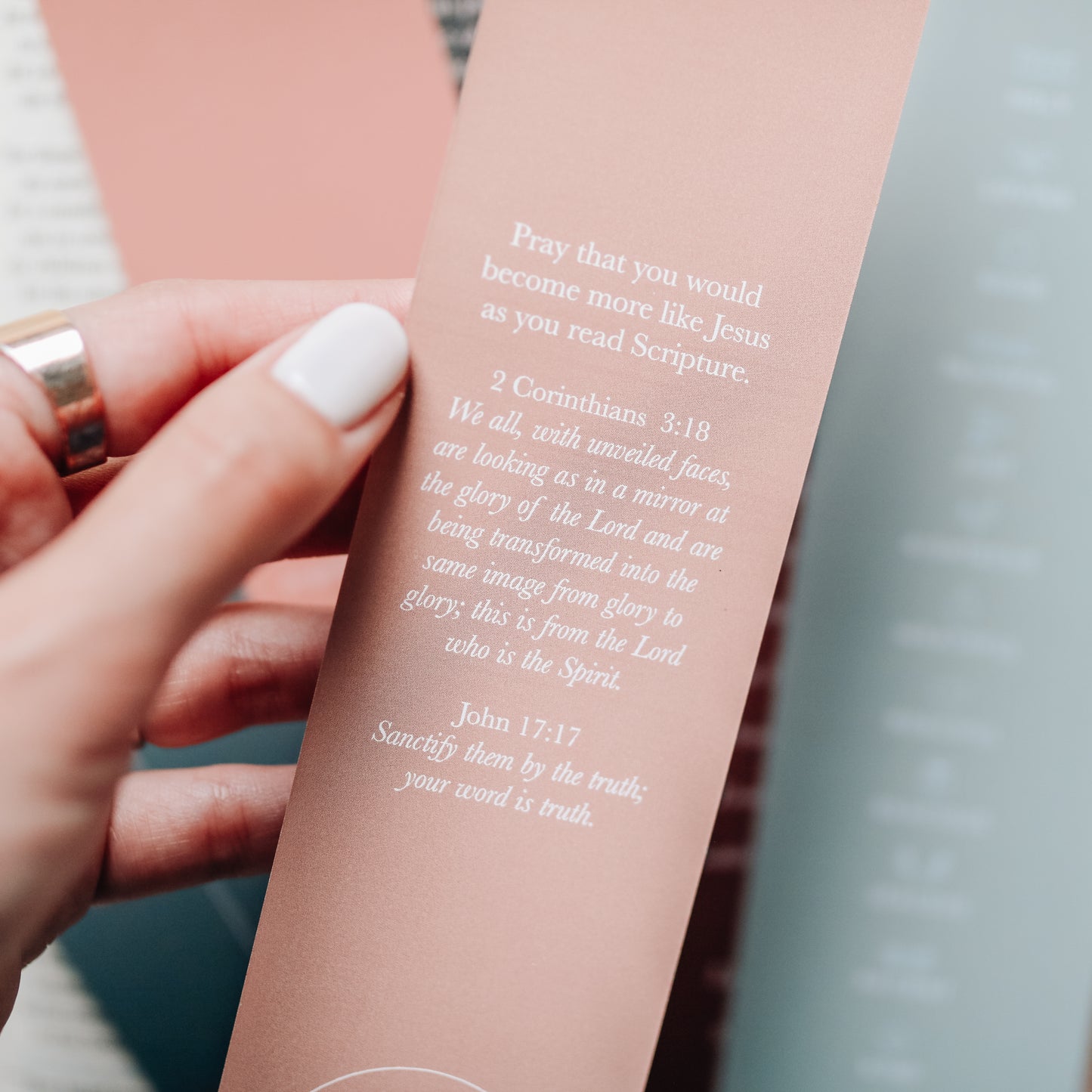 Wonderful
The bookmarks are perfect and great reminders and reflections while reading the Bible.
Wonderful prompts!
These prompts really helped me deepen my Bible study! They're well made and there are enough to share with study group friends.
Wonderful for Discipleship!
I bought these books to give to girls in my Bible study. We are learning about inductive Bible study and how to study scripture for ourselves. These were a great tool to take home as a reminder! Excellent questions and prayer prompts.
Beautiful, simple, helpful
I love these bookmarks to use in my bible, study guides, and other books I'm reading. The bookmarks with observation and application prompts are great reminders on what to do next or what to dig into deeper and I've found the 3 prayers bookmarks to help me remain in a prayerful spirit through my study time. Definitely recommend.