Regular price
$20.00
Sale price
$5.00
Unit price
per
Sale
Sold out
Emotions and the Heart | 4 Week Study
What does the Bible have to say about our emotions? This study will show you how to establish a biblical understanding of emotions and how God's Word speaks to even the deepest emotions we experience.
Emotions of the Heart is a 4-week study that equips believers to:
Understand God's good design in our emotions.

Recognize how our emotions are a gift from God.

Honor God in the way we process and express emotions.
Special resources within study:
Pause and Pray Prompt

Journaling Through Emotions

What is the Gospel?
Key themes: Joy, Grief, Love, Hope, Fear, Suffering
Details: 

This study is perfect for individuals or groups. 

Each week contains five days of study material, including daily study questions, a weekly memory verse, and weekly reflection questions. 

Measures 8x10

Includes 116 pages 
View full details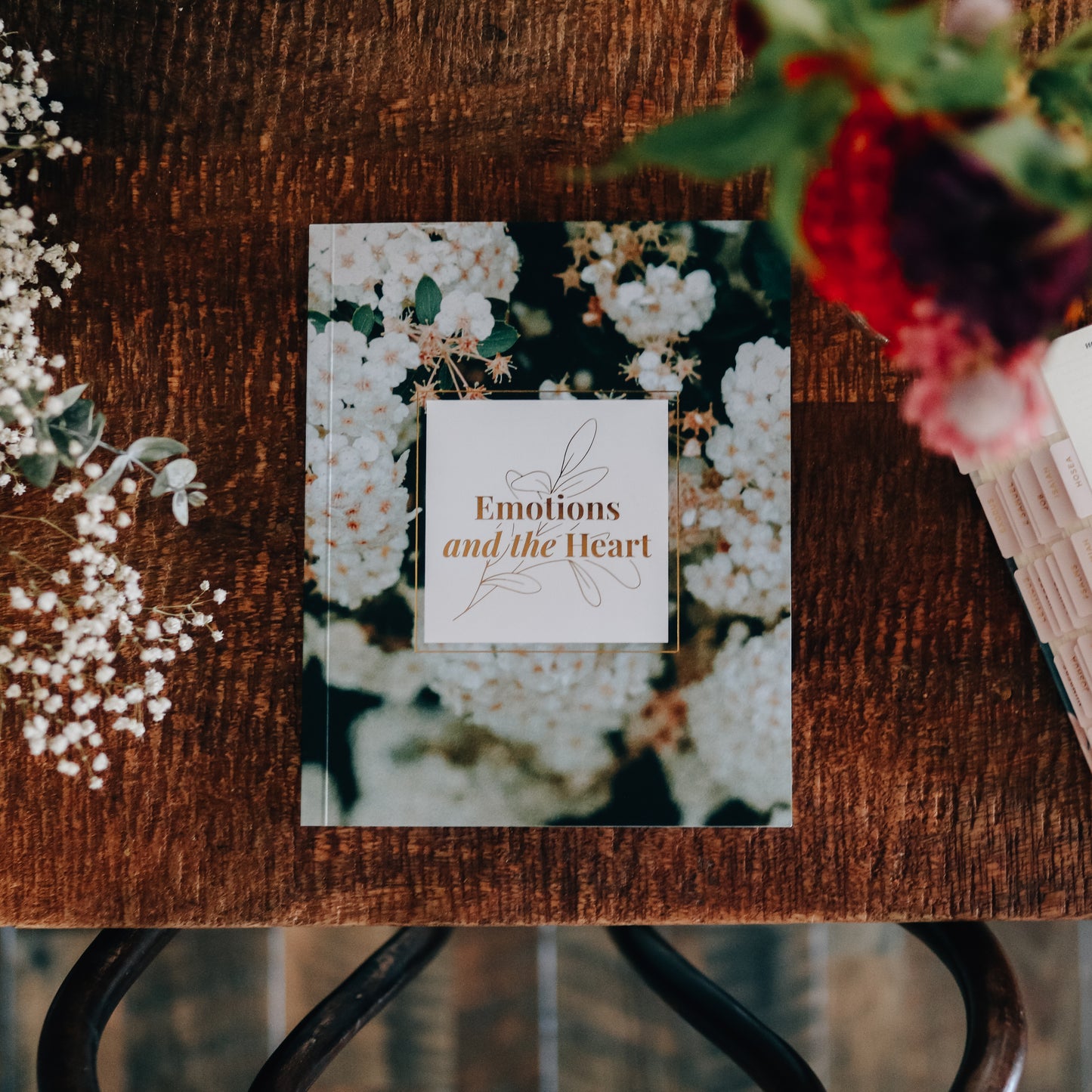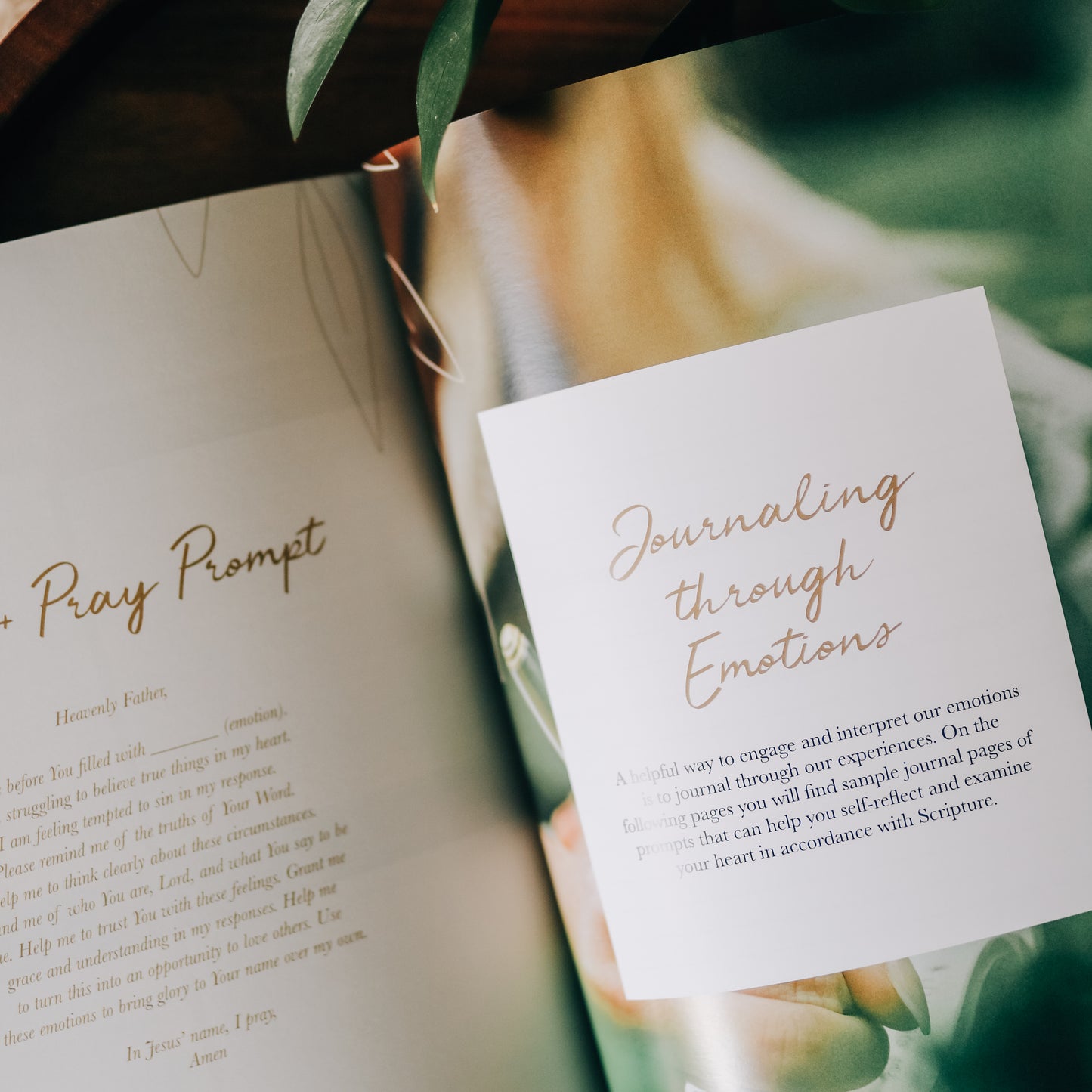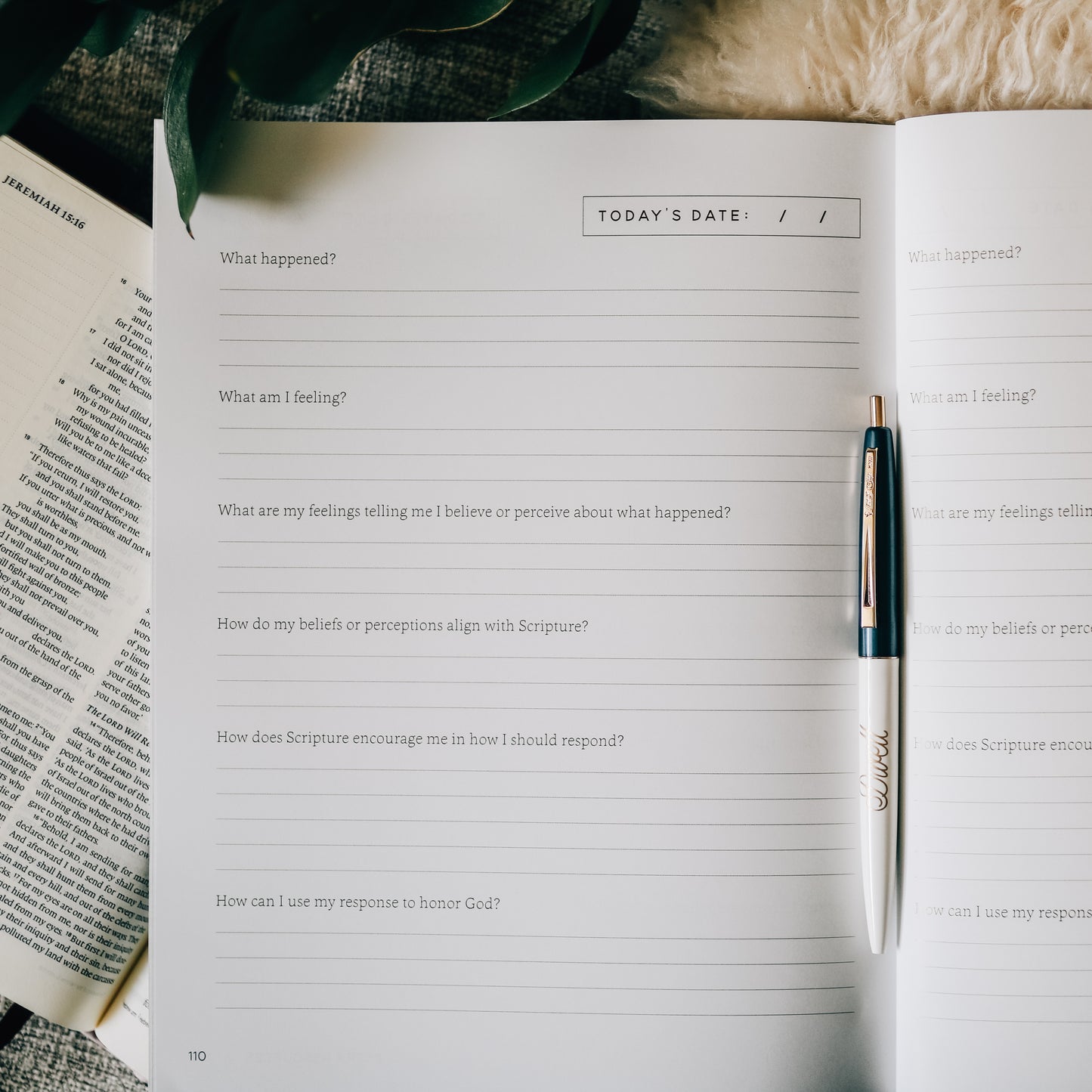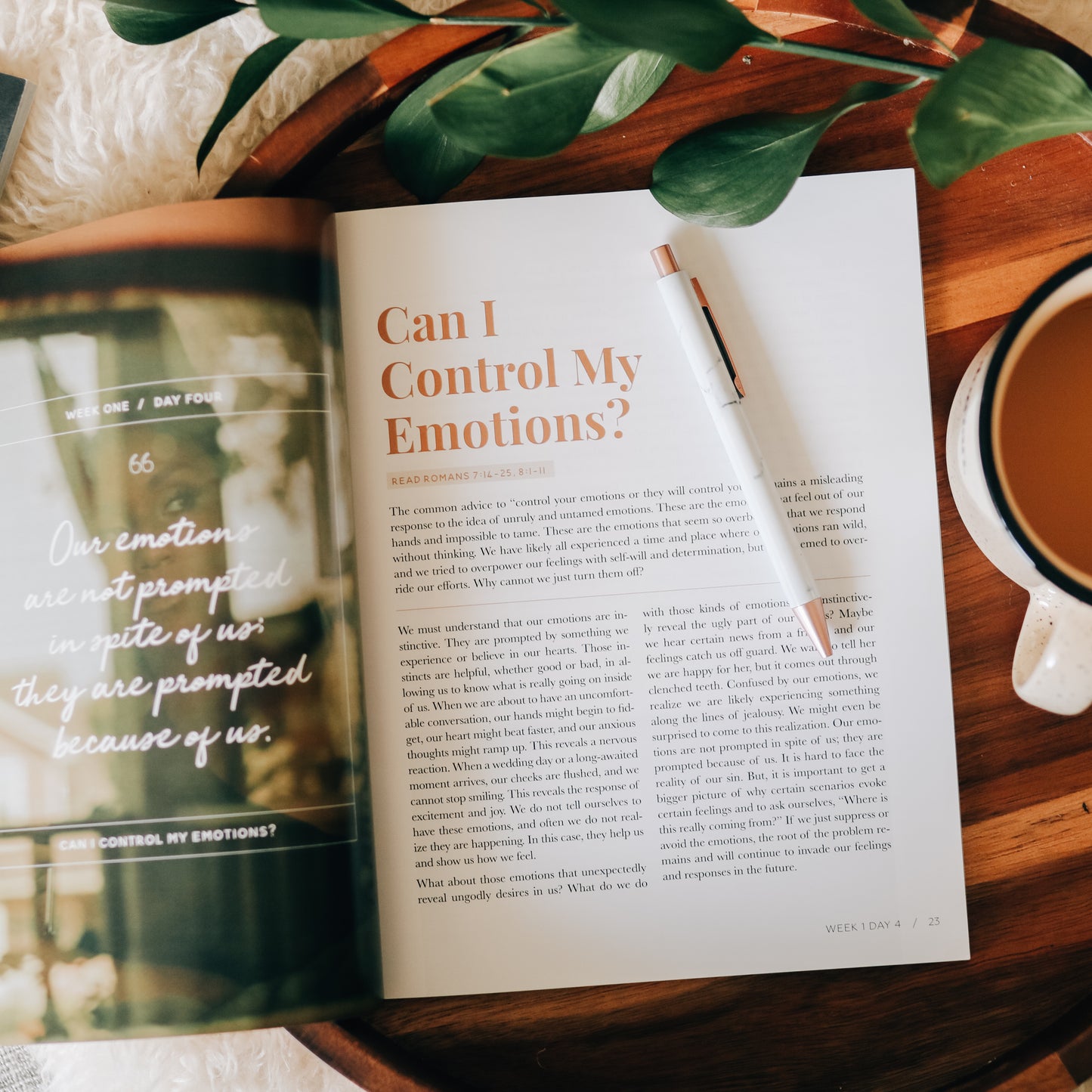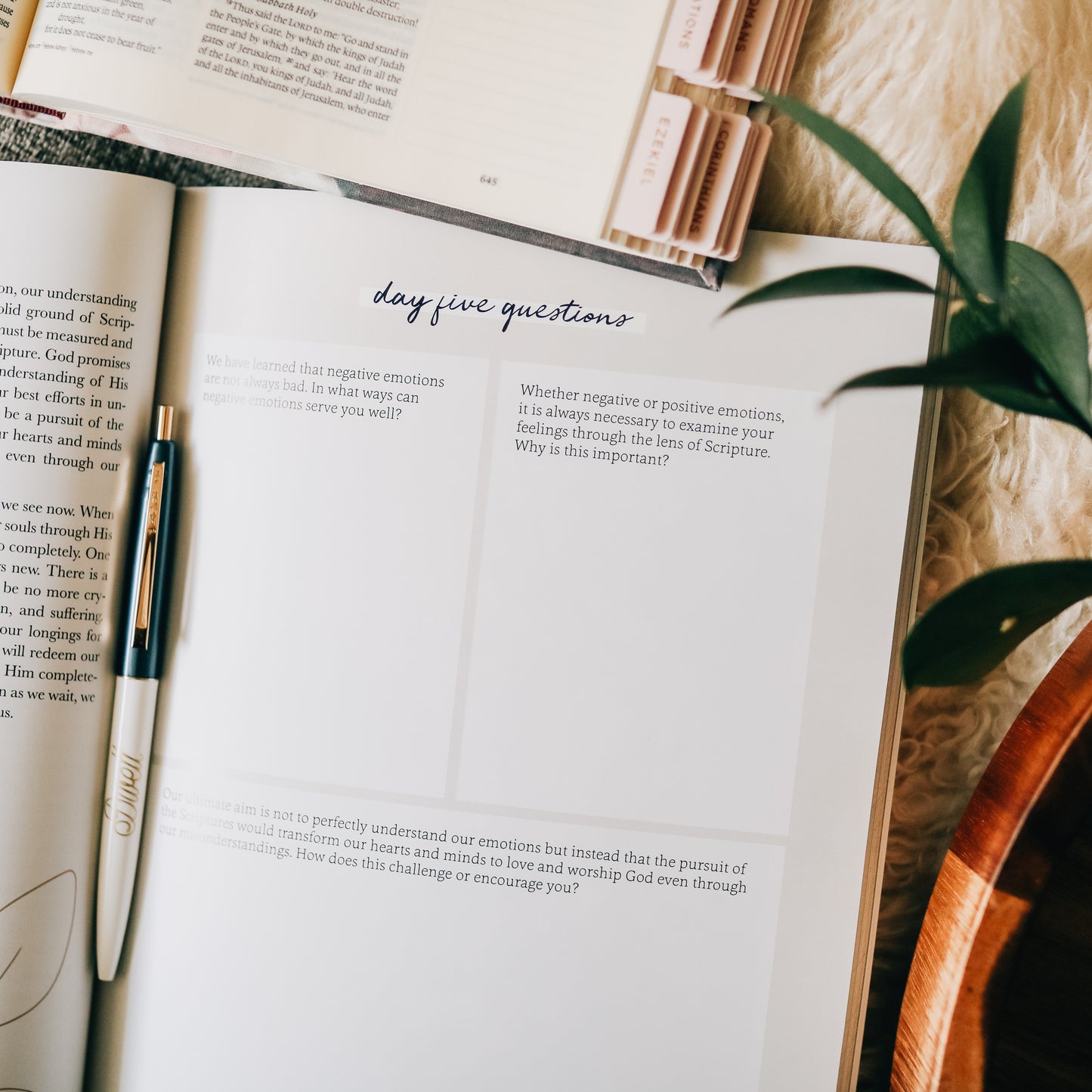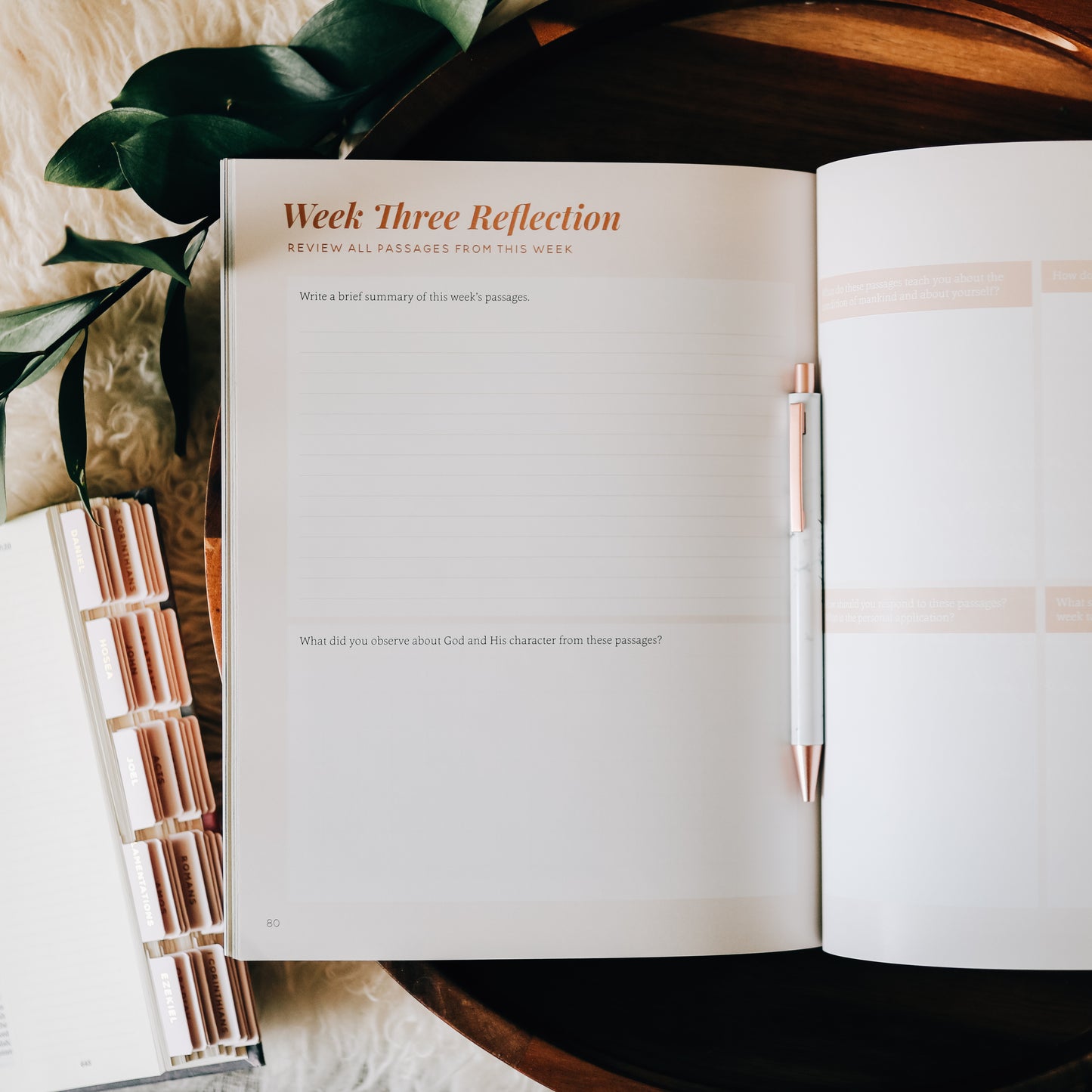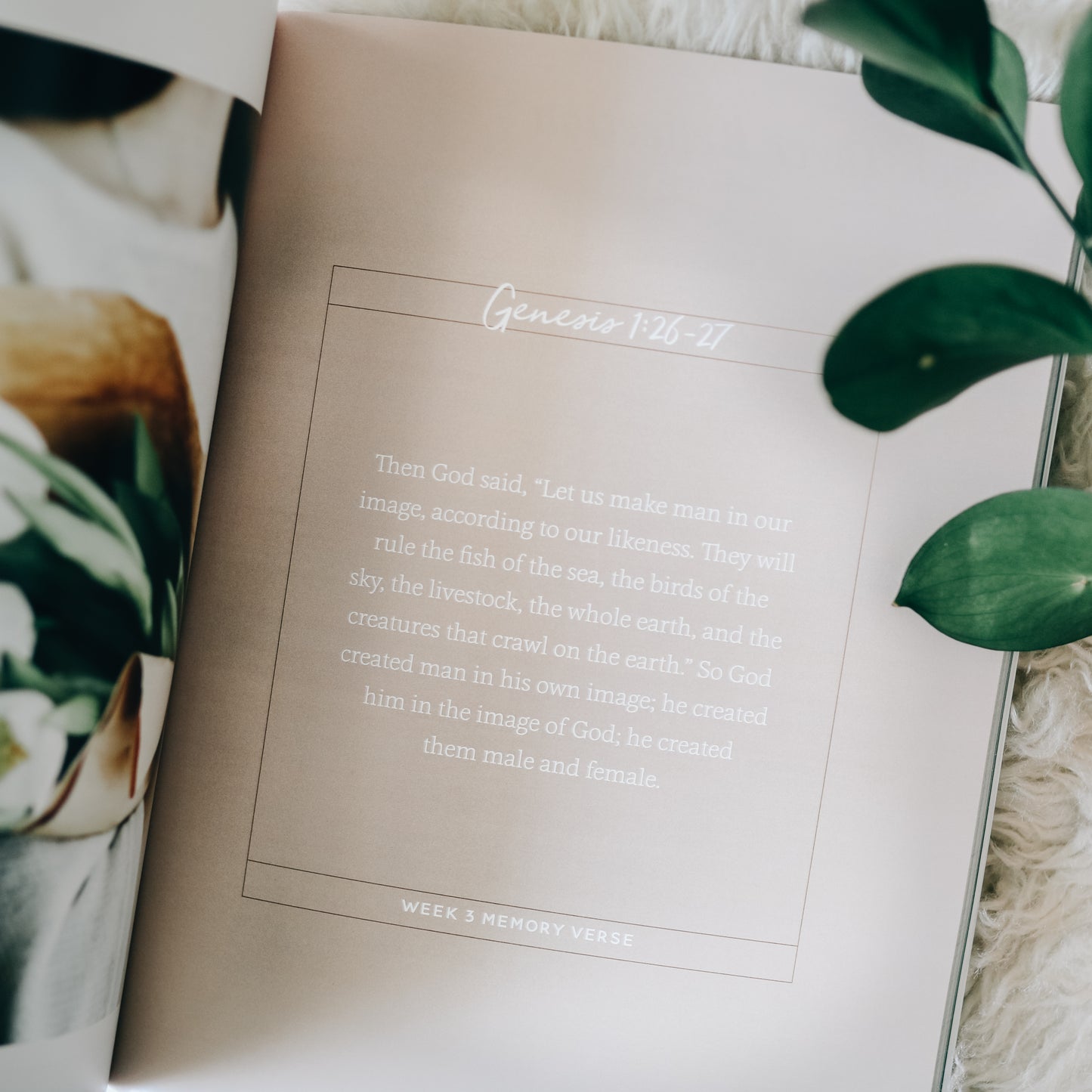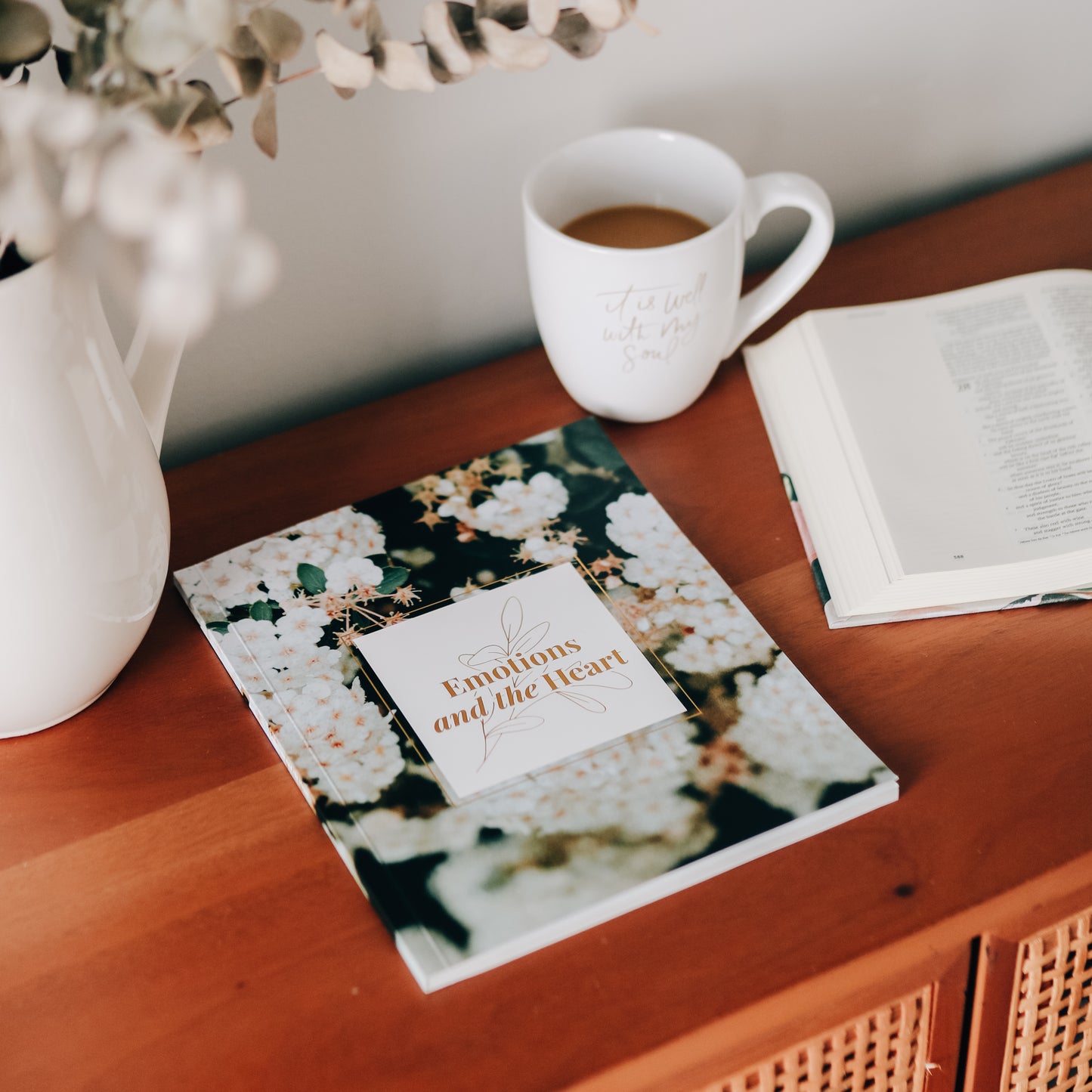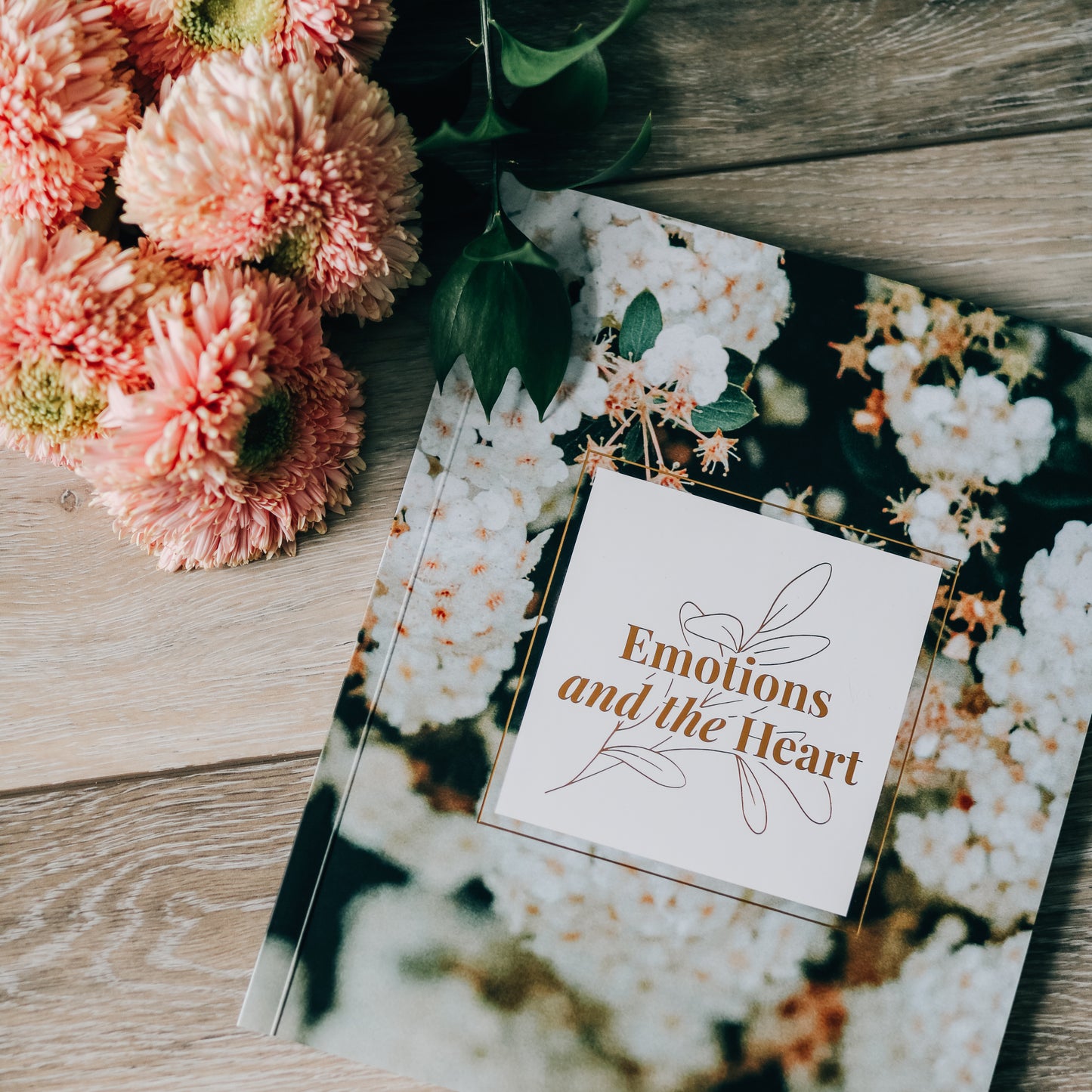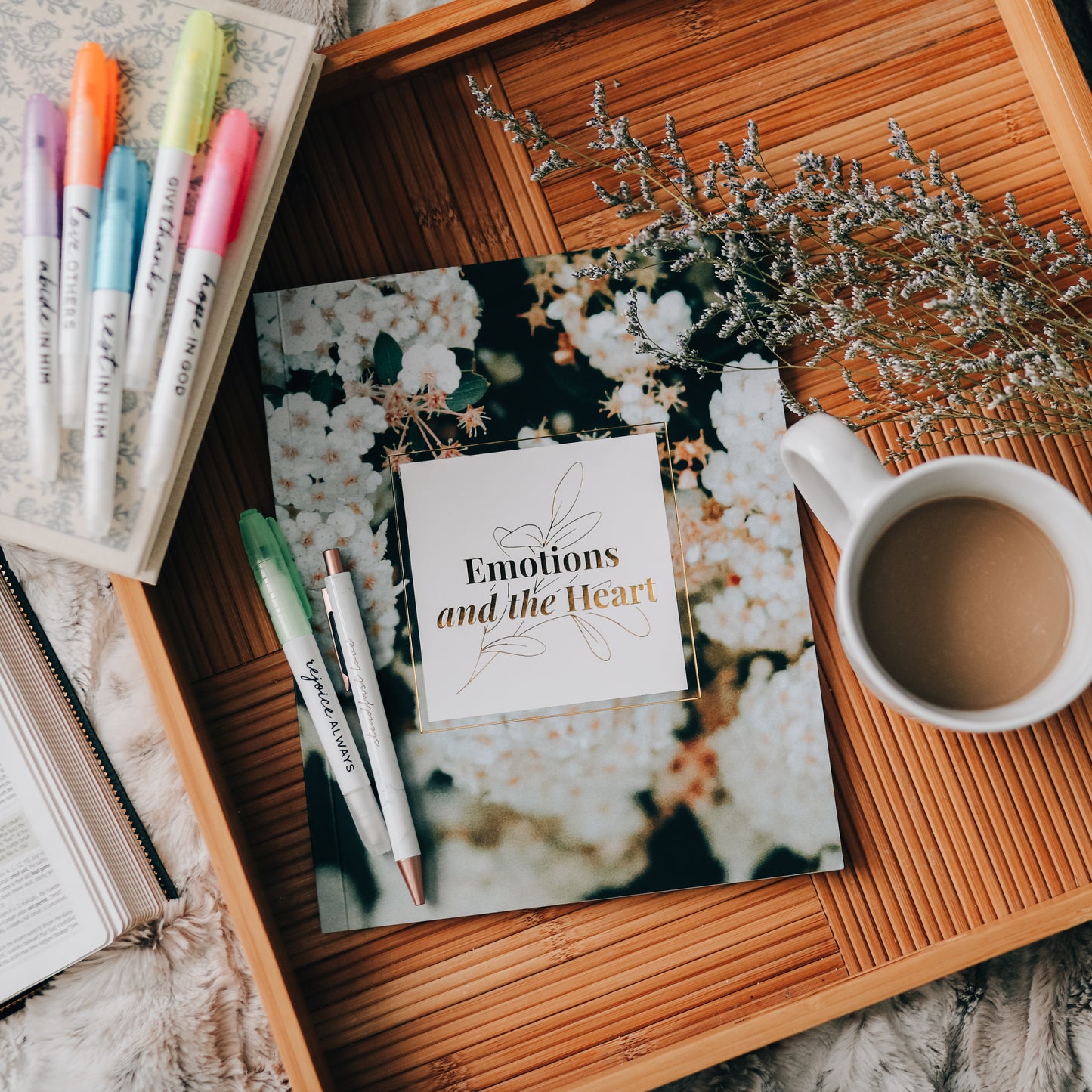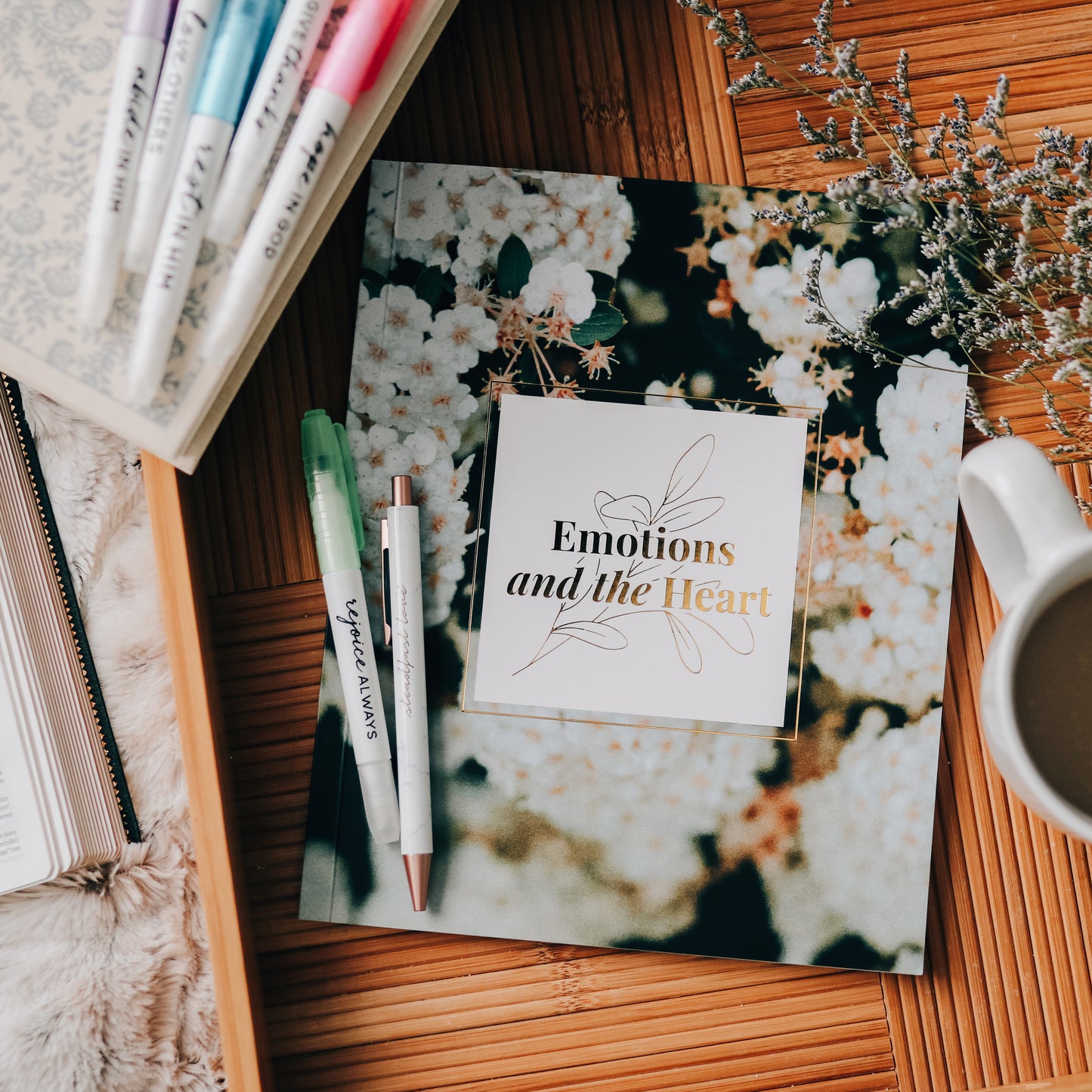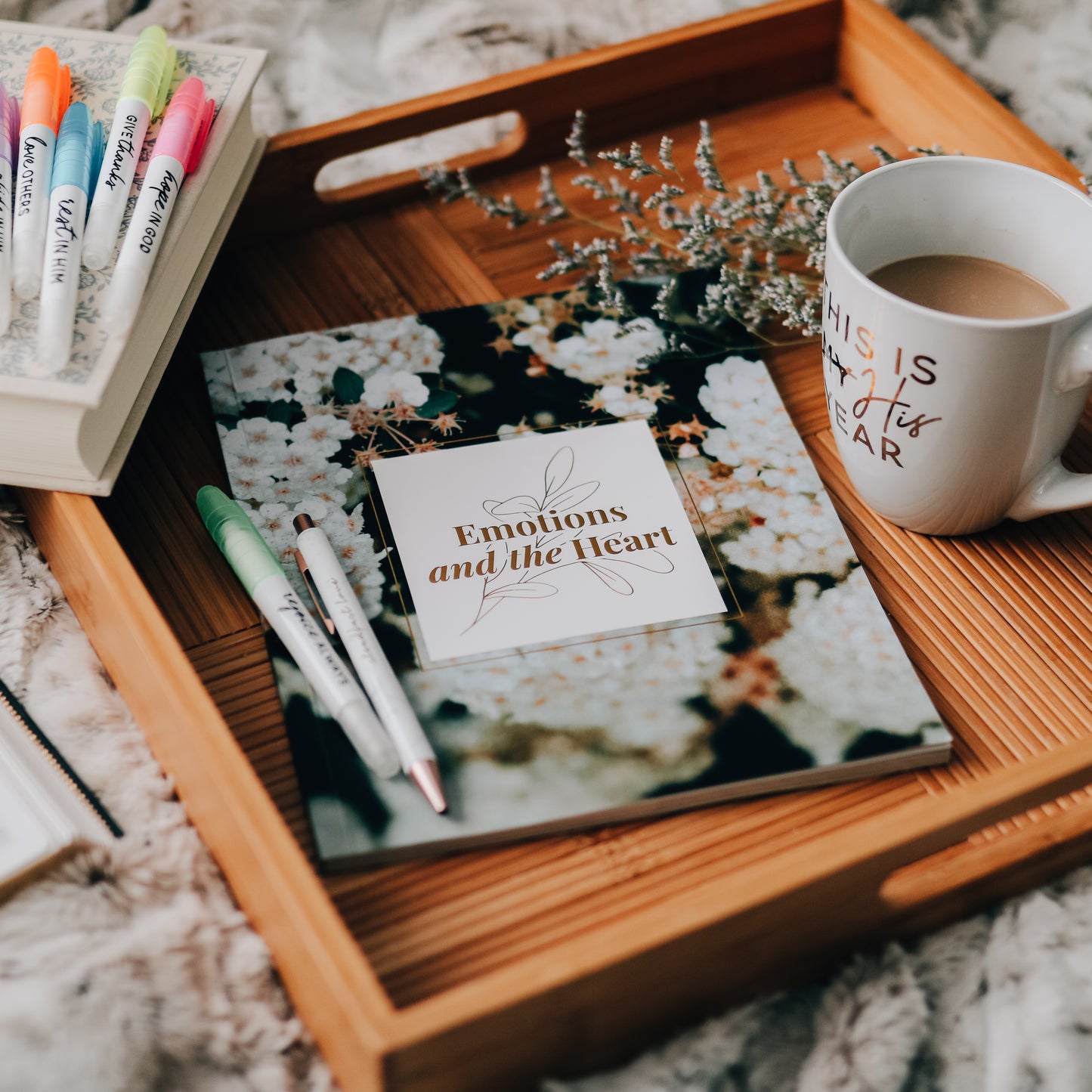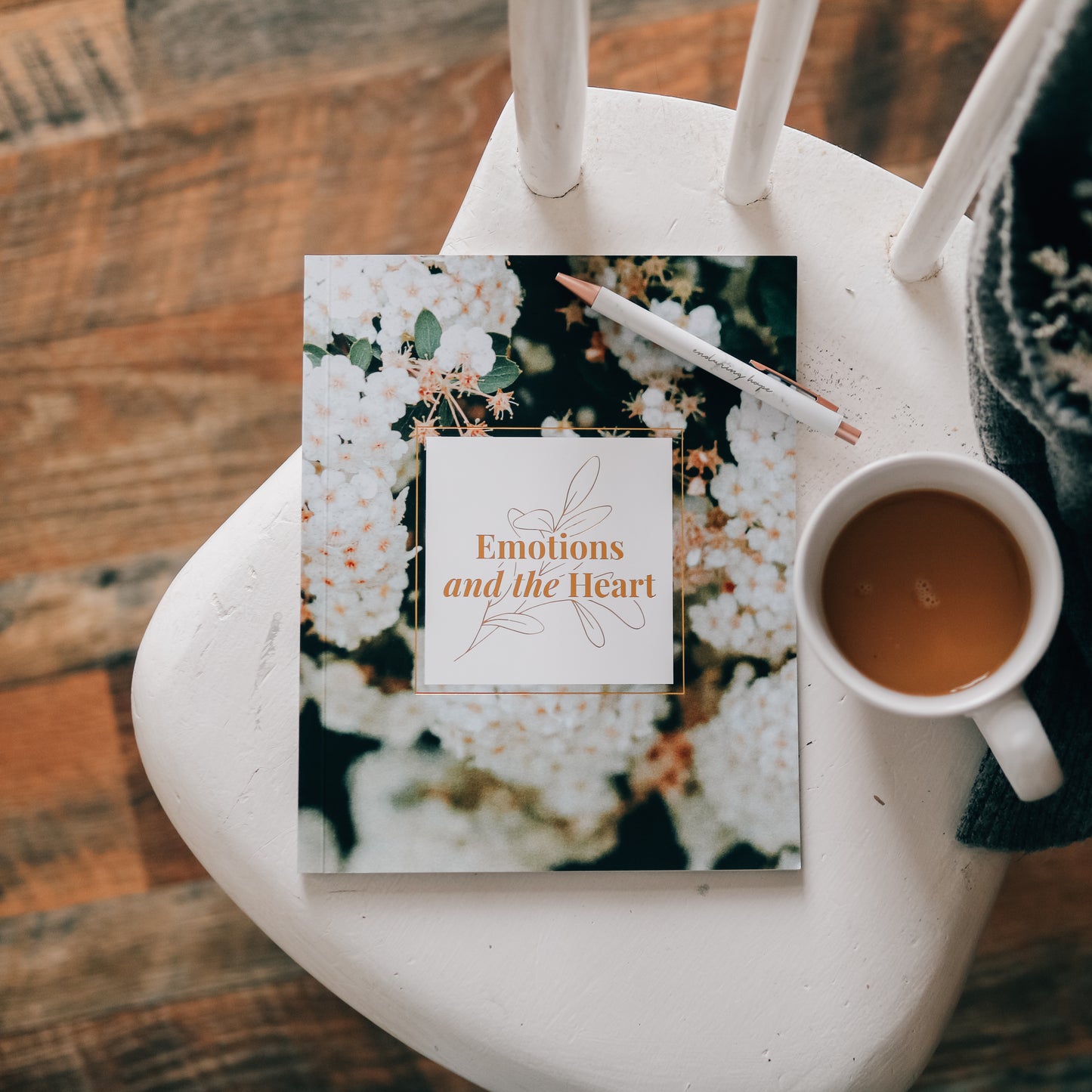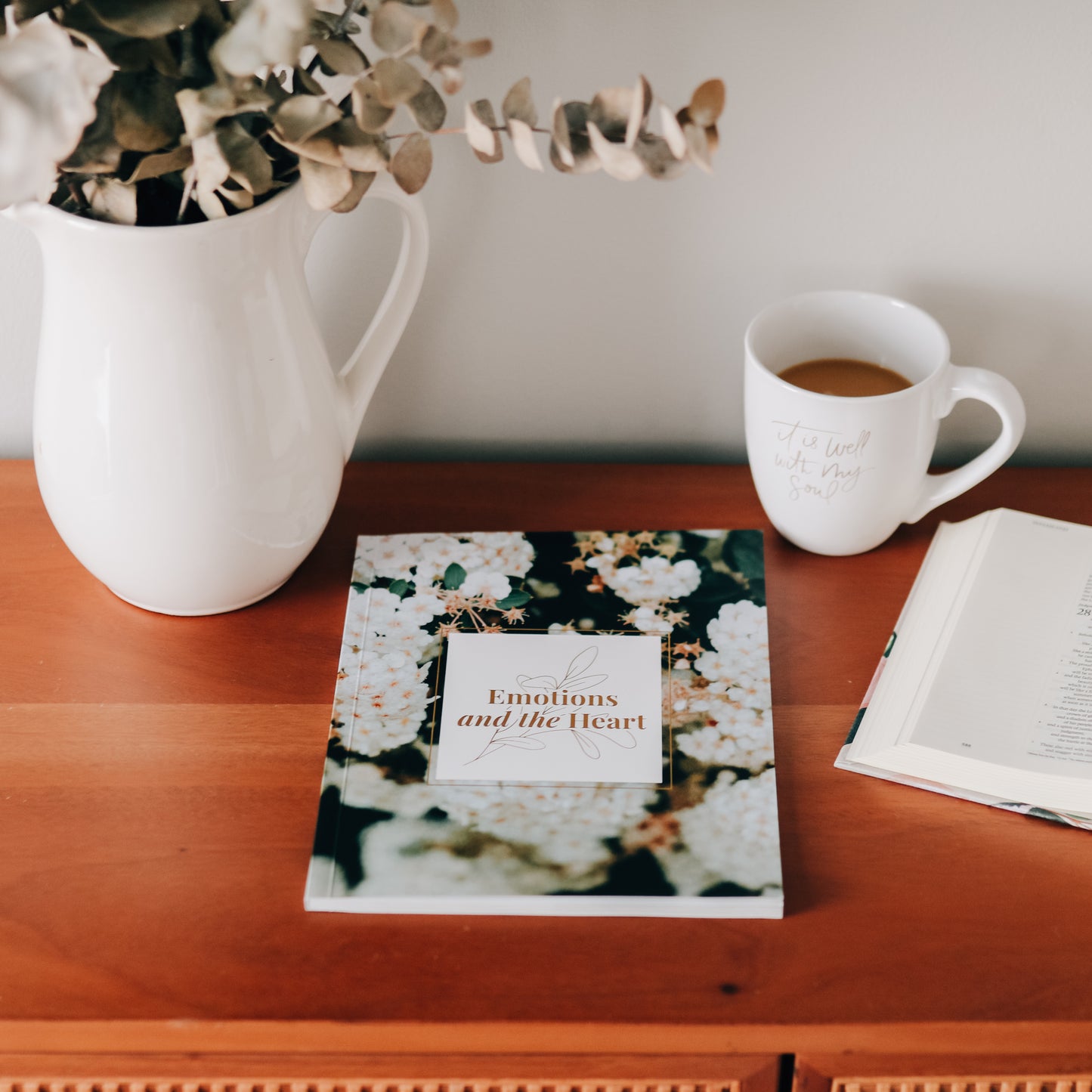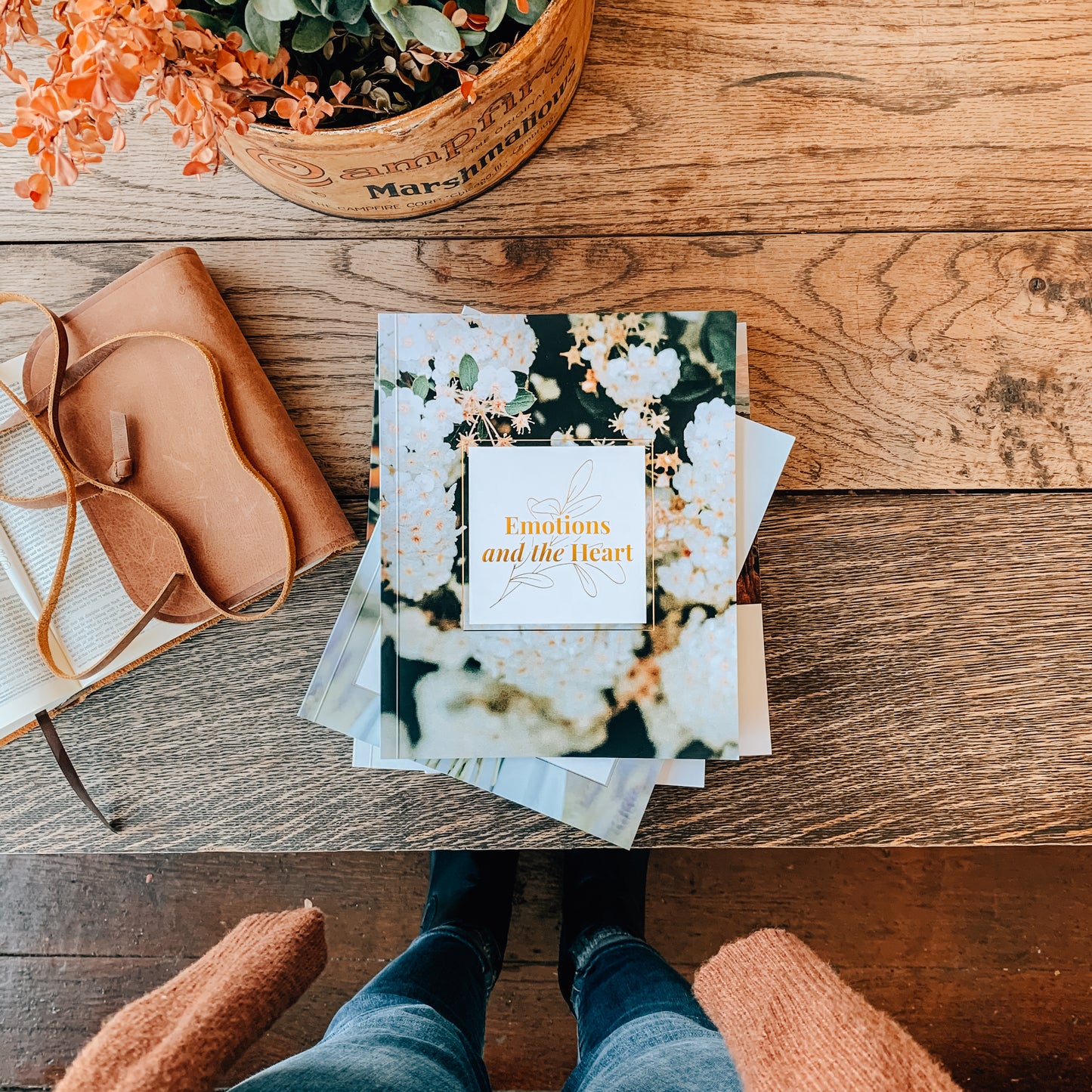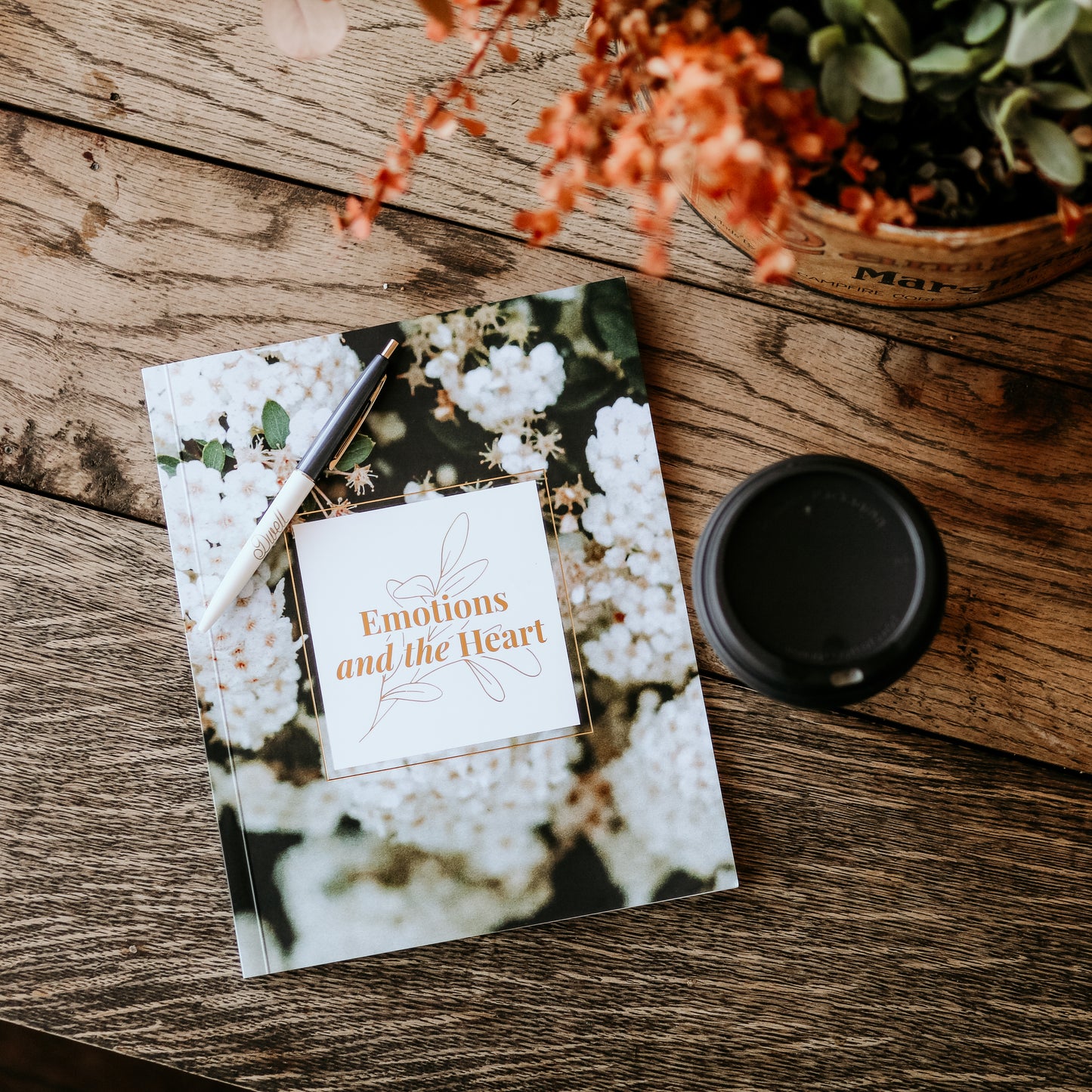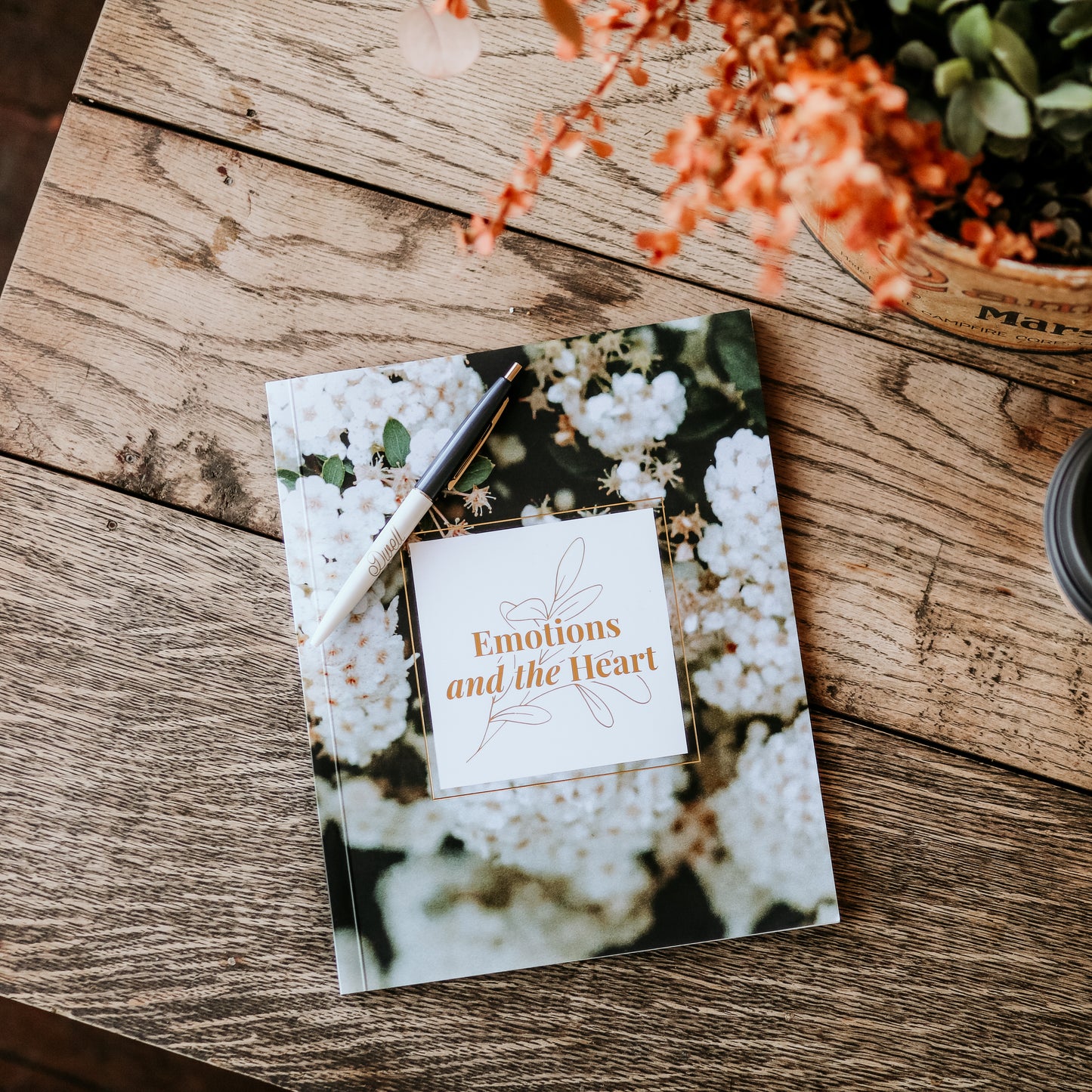 Just what I wanted!
I bought this study for my little sister and I, and she loved the aesthetic about the book! The questions challenged us to think hard about our responses right off the bat and I'm excited to see what's in store for us in the rest of this study journey!
Great to study with friends!
I love these studies, they are so grounded in Scripture and encouraging! They are perfect to study with some friends!
Emotions of The Heart
I'm so excited to finally have a chance to study this devotional. As a new nursing student with a long distance relationship, emotions have been heavy in my life and I'm thrilled to incorporate this study into my daily routine to help me better understand my emotions.
Love!
I did this in a group setting. It opened my mind and heart in ways I didn't realize I needed!
Small group study
Our church is starting this study for our women's ministry small groups. We've looked through the content, and it's great. I also love that it's such a manageable time commitment each day so people can feel successful studying each day!