Daily Grace ®
Regular price
$40.00
Sale price
$20.00
Unit price
per
Sale
Sold out
This bundle includes one women's study book and one men's study book on the book of Haggai.
The God that Comes Near | Haggai | 3 Week Study
The minor prophets are short yet somewhat neglected books in the Old Testament. These prophets delivered a message from God to His people during a particular time in history, but their message is still a relevant one for us today. Haggai prophesied during a time of great difficulty for the people of God as they rebuilt the temple. If you desire to put God at the center of your life regardless of your circumstances, this rich and accessible study of Haggai is for you!
The God that Comes Near | Haggai is a 3-week study that equips believers to:
Gain a deeper understanding of the importance of the temple throughout Scripture

Seek to put God first in all areas and all seasons of life

Remember God's faithfulness and sovereignty as He works in and through the lives of His people
Special resources within study:
Haggai and Ezra Cross Reference Chart

Timeline of Events Surrounding Haggai

Characters in Haggai

The Glory of God and the Temple
Key themes: God's Faithfulness, Prophets, Covenant, Temple, Sovereignty
Details: 
This study is perfect for individuals or groups. 

Each week contains five days of study material, including daily study questions, a weekly memory verse, and weekly reflection questions. 

Measures 8x10

Includes 88 pages 
View full details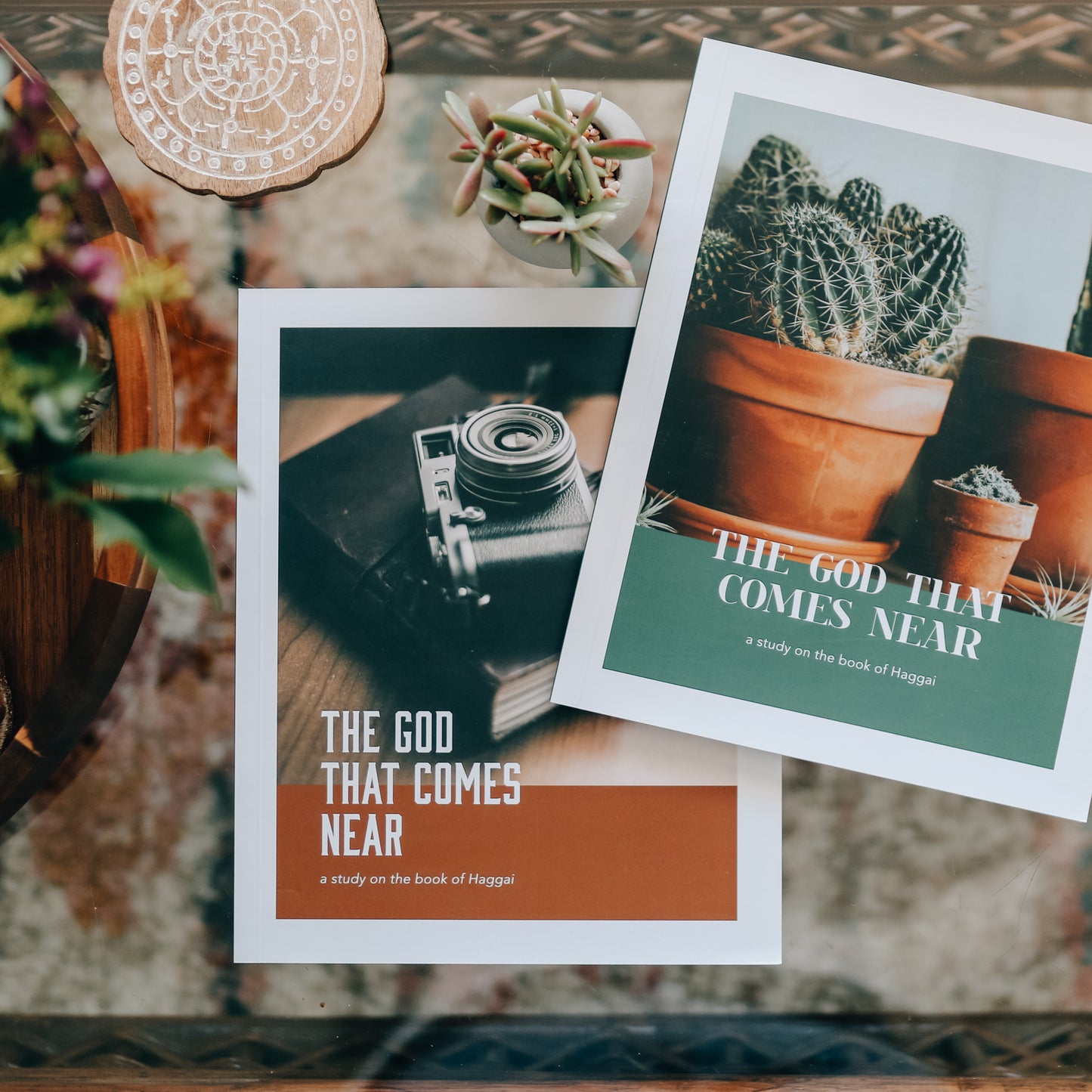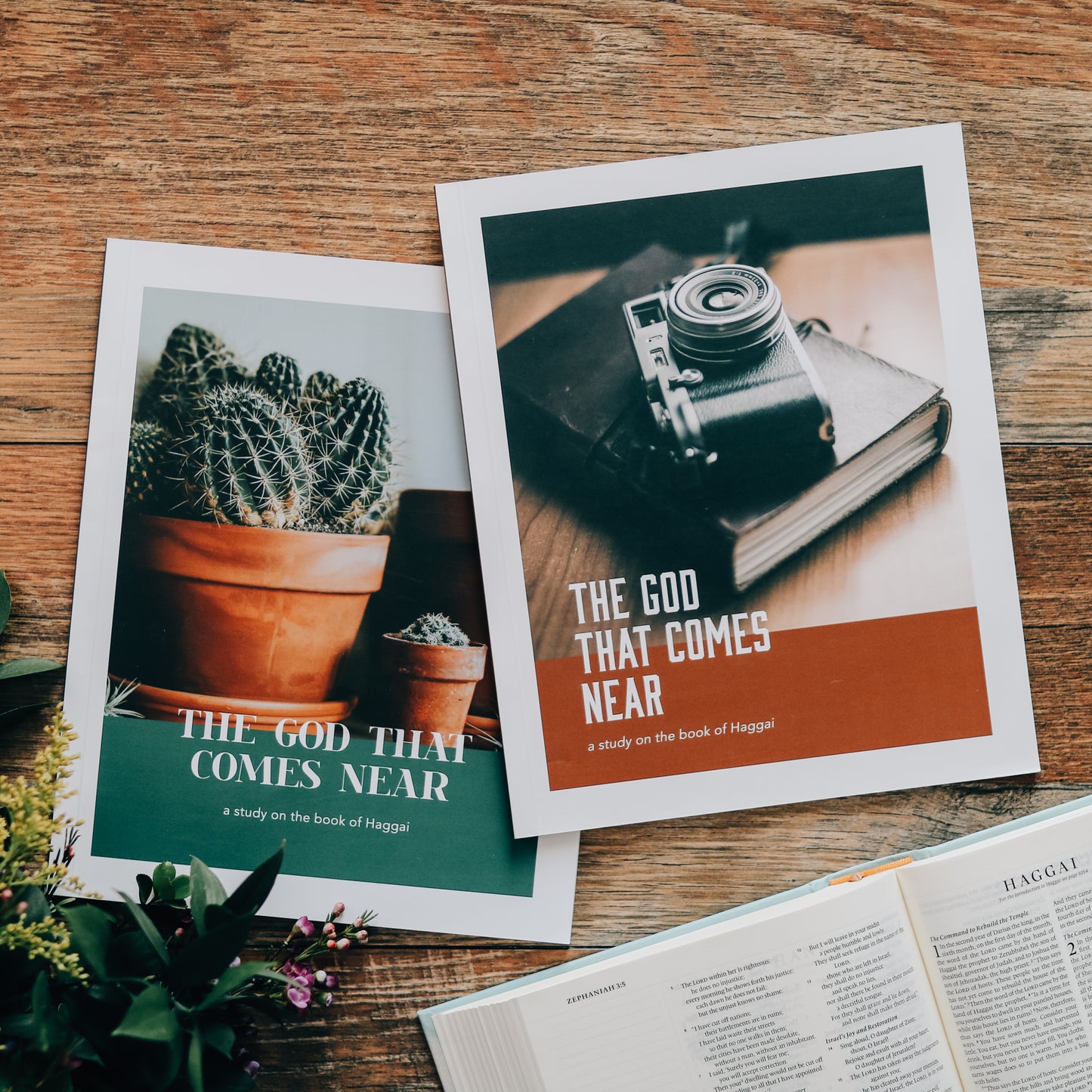 Eye-Opening and Insightful
This is a great study for one of the underdogs of the Old Testament. In such a small book of the Bible, this study is jam packed with great discussion points and insights that are surely applicable to life and a marriage focused on God. It's been a great , low-pressure study for my husband and I with two small kids.
So happy!
I ordered quite a bit of Bible Studies and they came so fast! I am loving them! I just started on emotions and the heart. I also got the his and hers series of Haggai and am excited to start this with my husband :) This was my first order and I look forward to ordering more soon! :)
Jesus comes near
Can't not wait to dive in
Ordered for my brother and SIL
i ordered a couple set as a gift. They love it. She is still new in her faith and I am excited to see what God does in her life!
Haggi the GD who comes near
We have yet to start them, but I know the Holy Spirit is calling us to do them because I have placed two orders now and not orders contained this set. I guess He wanted us to find another couple to do this one with us. We will be starting them while I am recovering from lung surgery and can't attend our church. Looking forward to all Gd has for us to embrace in this study.