Regular price
$20.00
Sale price
$10.00
Unit price
per
Sale
Sold out
James | The Steadfast Life | 7 Week Study
Pursuing joy in suffering. Displaying good works by faith. Seeking wisdom in truth. These are all things that we desire to do as believers. The book of James shows us how we can submit ourselves to God and live in such a way that displays the grace given to us through Christ.
James | The Steadfast Life is a 7-week study that equips believers to:
Unpack the practical theology throughout James verse by verse.

Apply the gospel to trials, temptations, and other areas of everyday life.

Be "doers" of the Word and live a life of true faith by the Holy Spirit.
Special resources within study:
Outline of James

Who Was James?

Wisdom Literature & James

The Sermon on the Mount & James
Key themes: Prayer, Trials, God's Character, Joy, Taming the Tongue, Wisdom, Grace, Testing of Faith
Details: 
This study is perfect for individuals or groups. 

Each week contains five days of study material, including daily study questions, a weekly memory verse, and weekly reflection questions. 

Measures 8x10

Includes 180 pages


View full details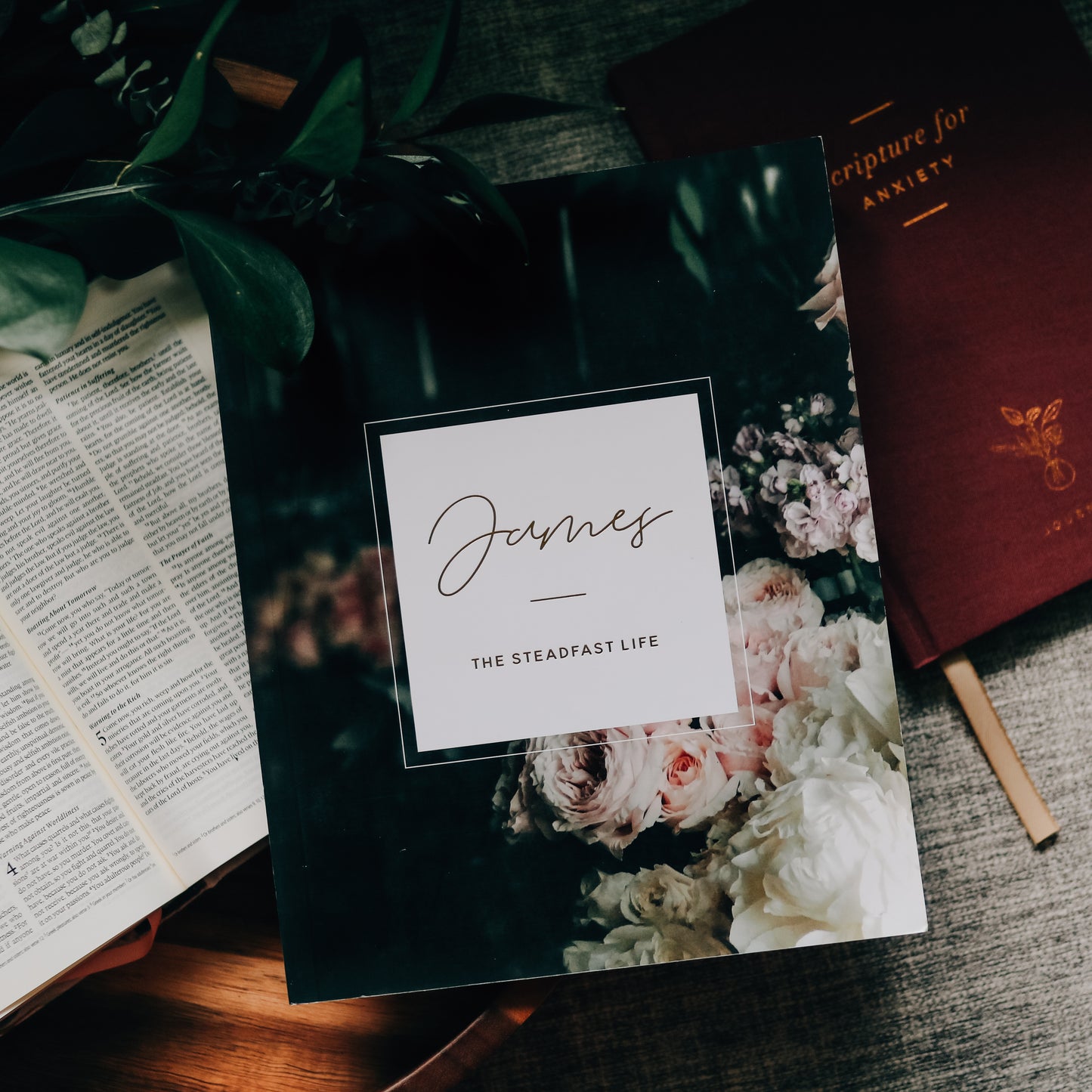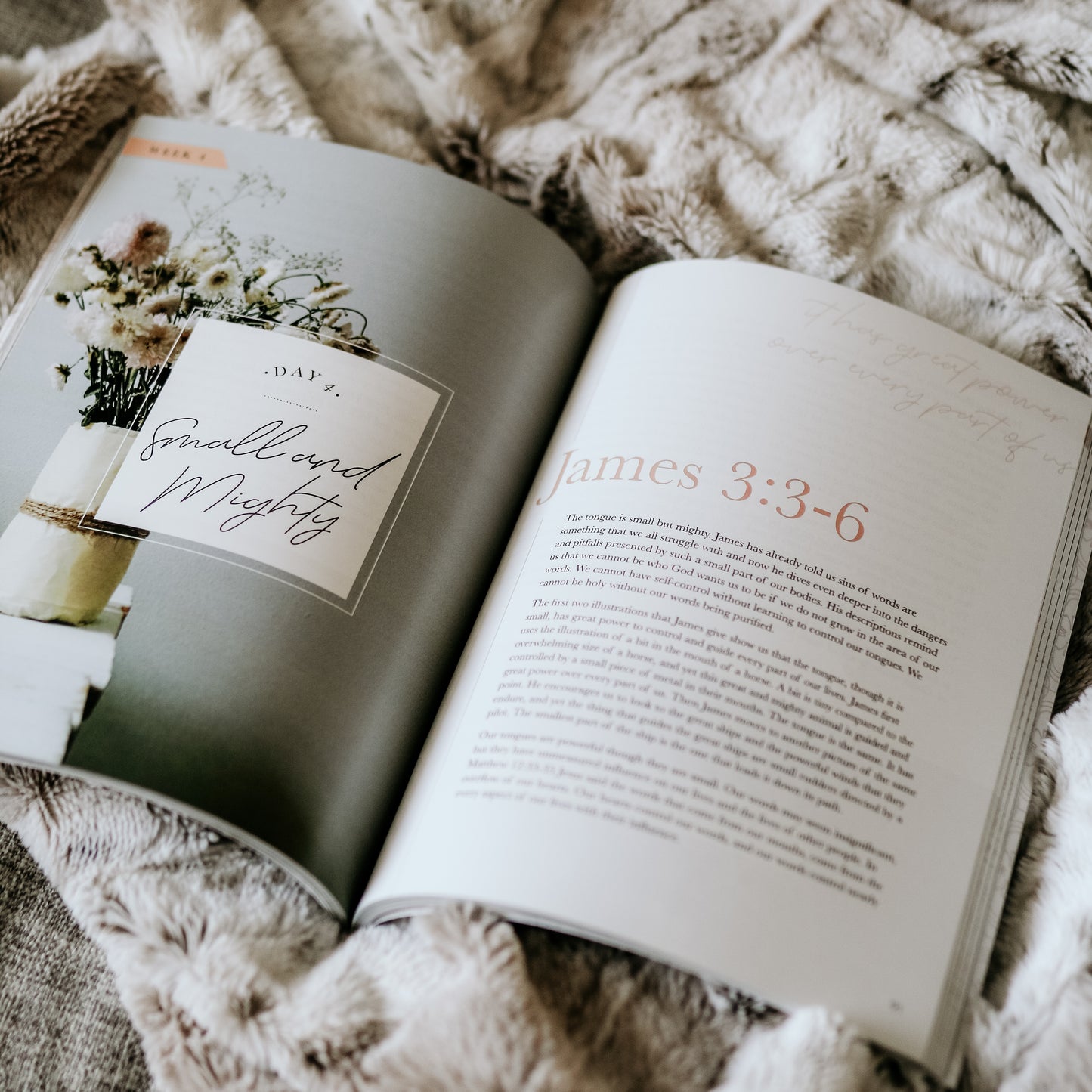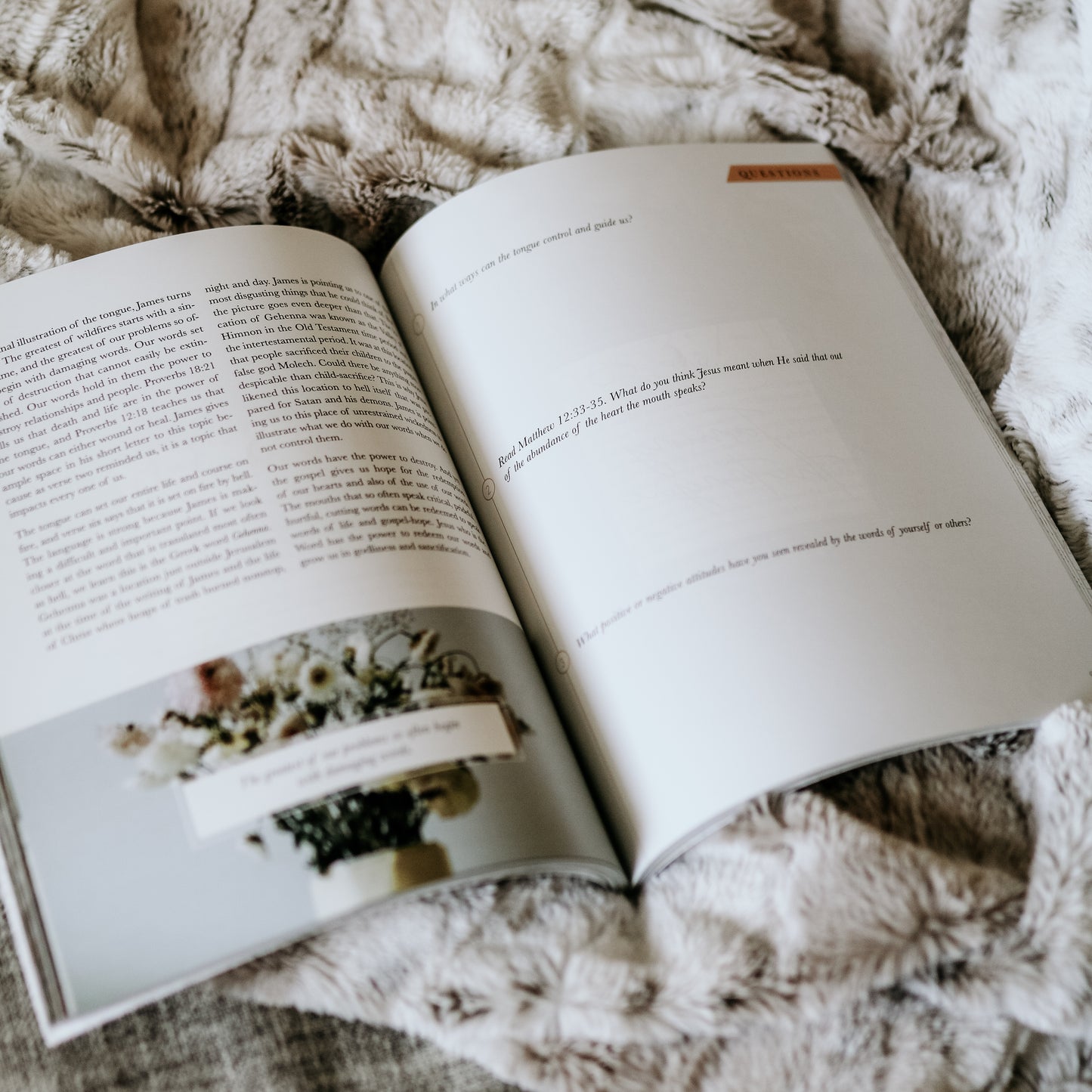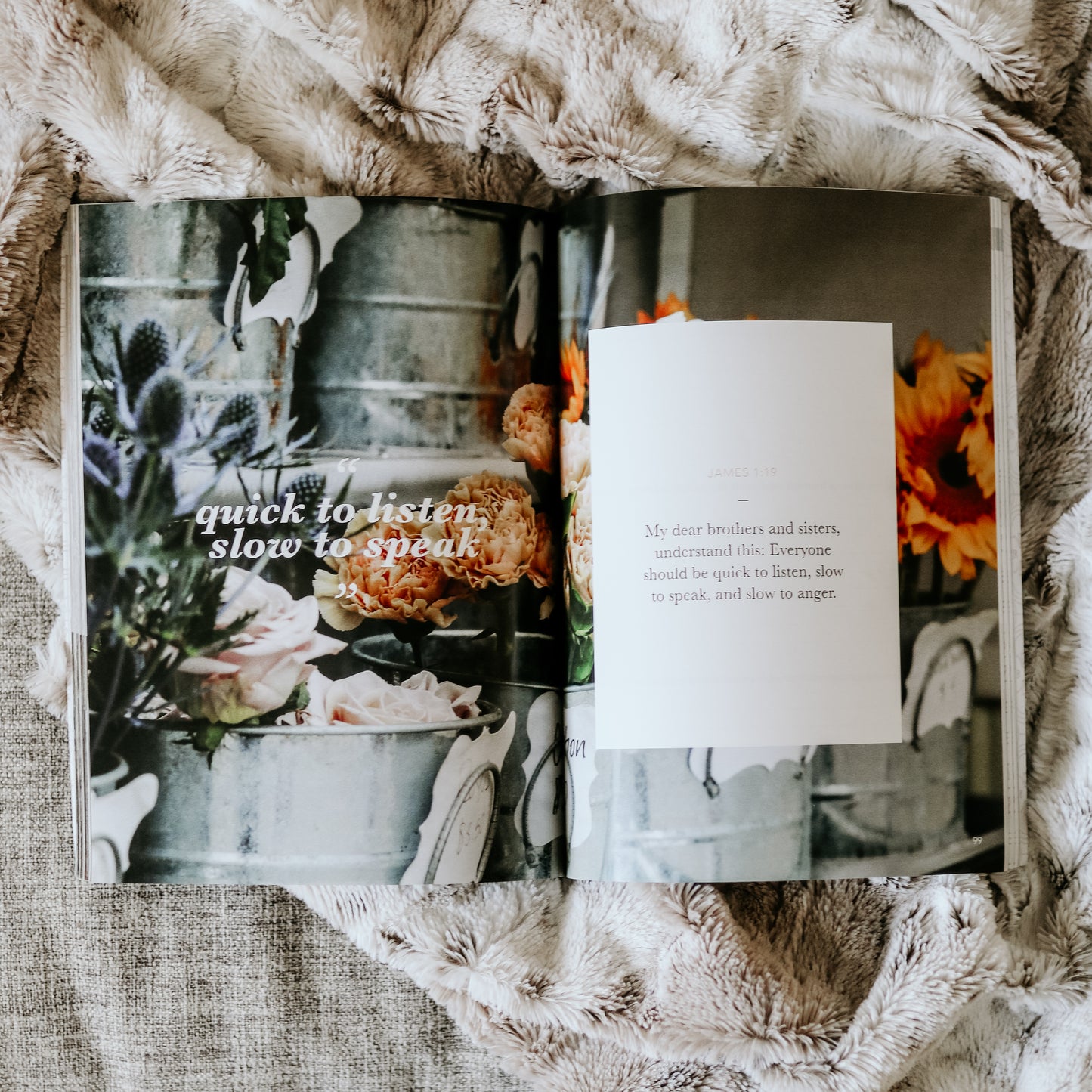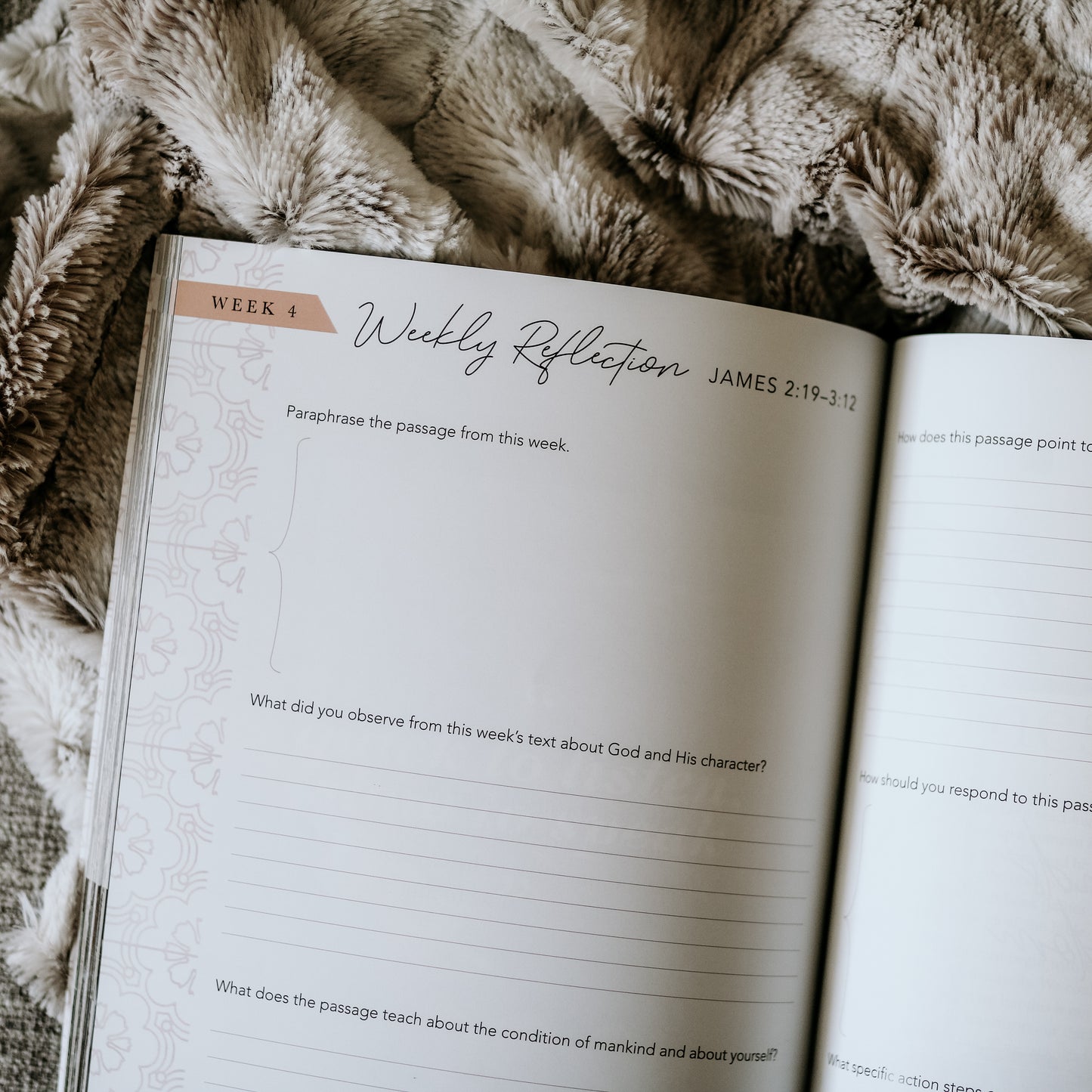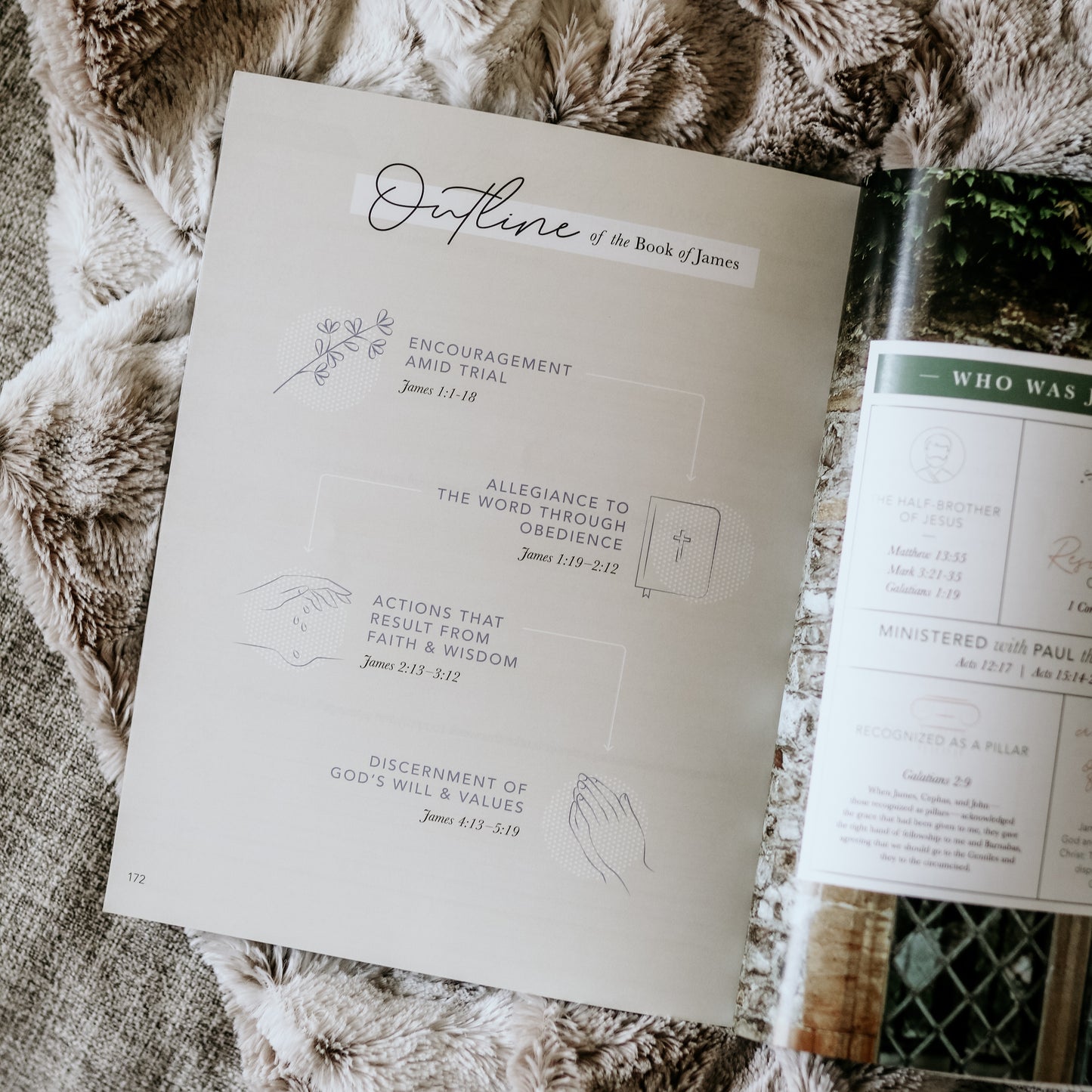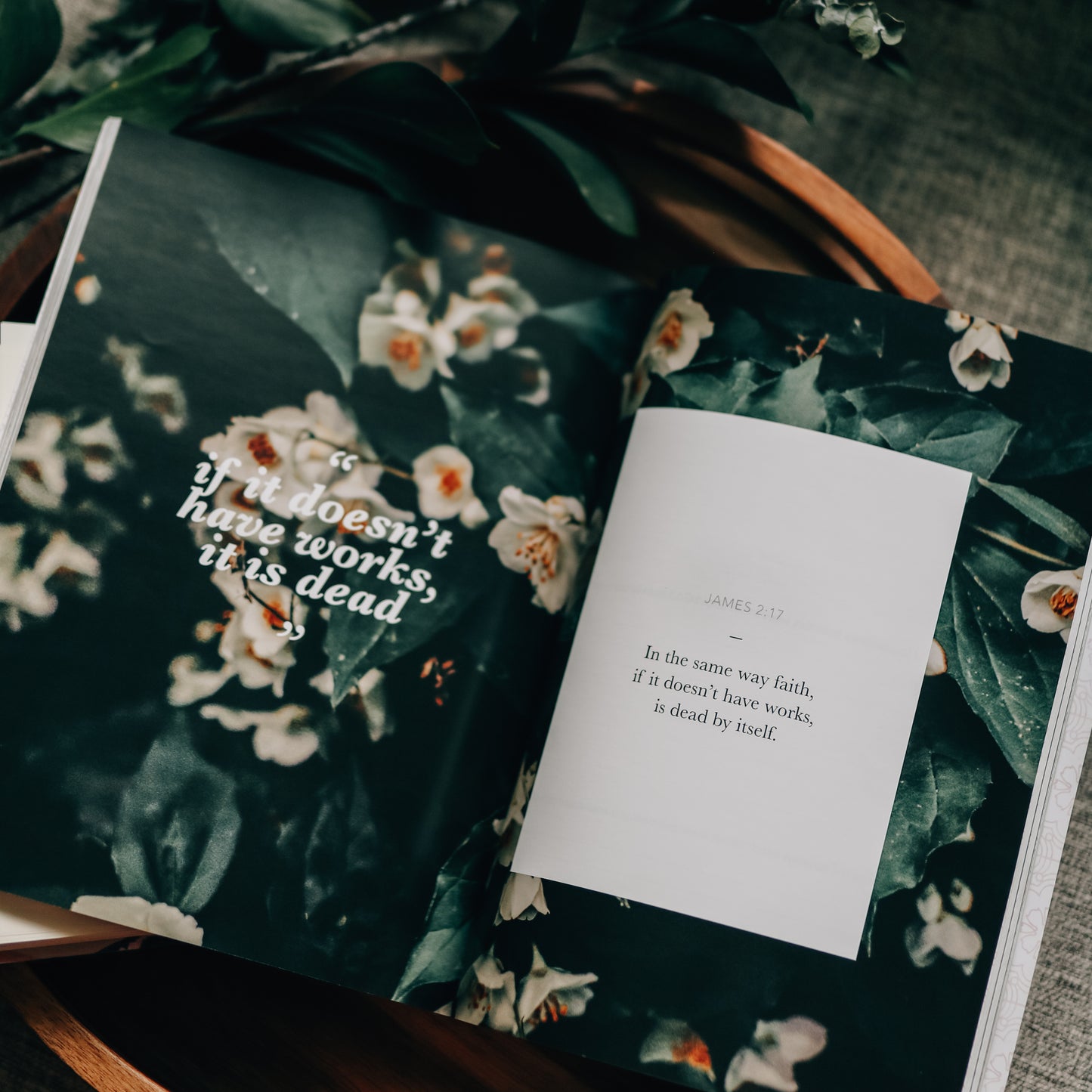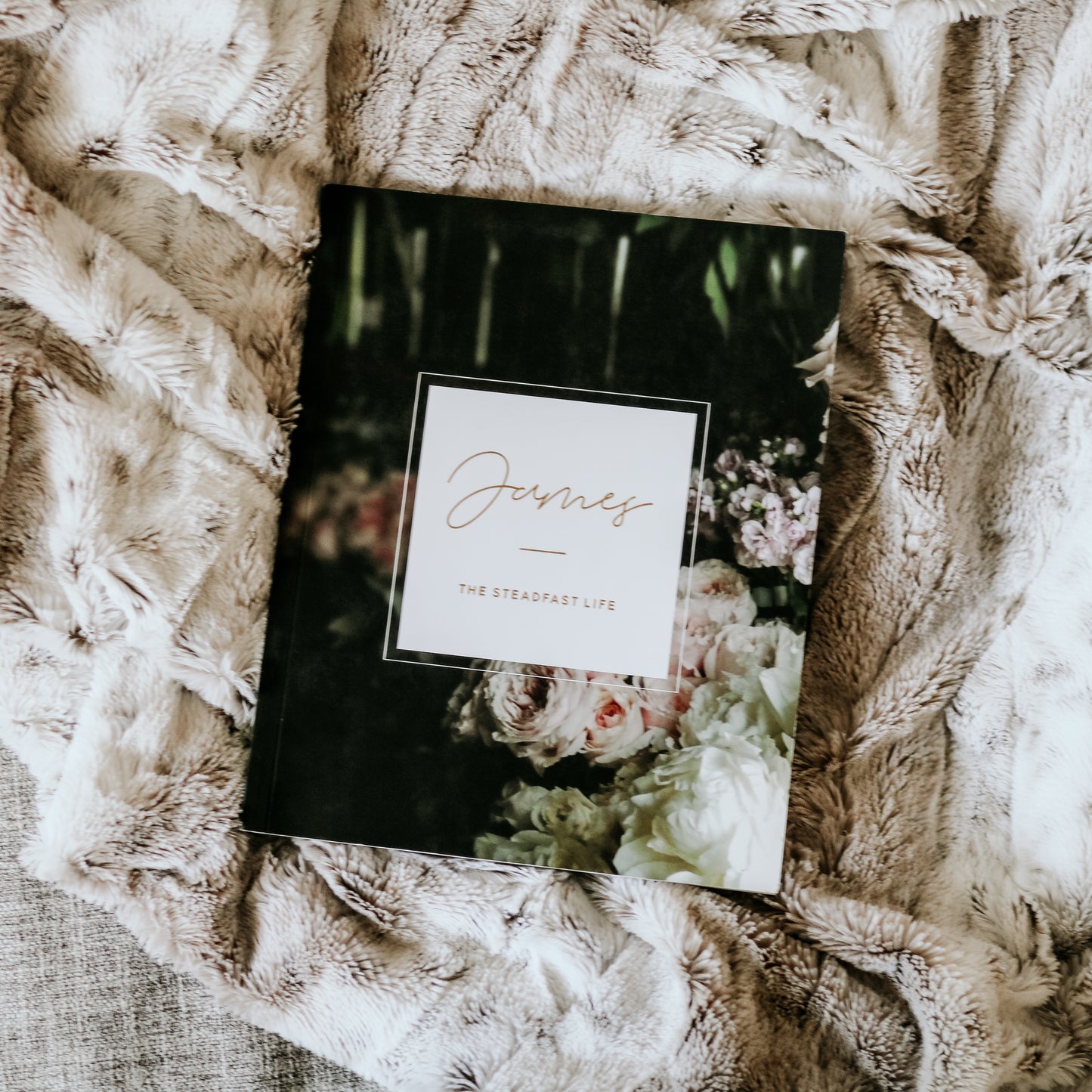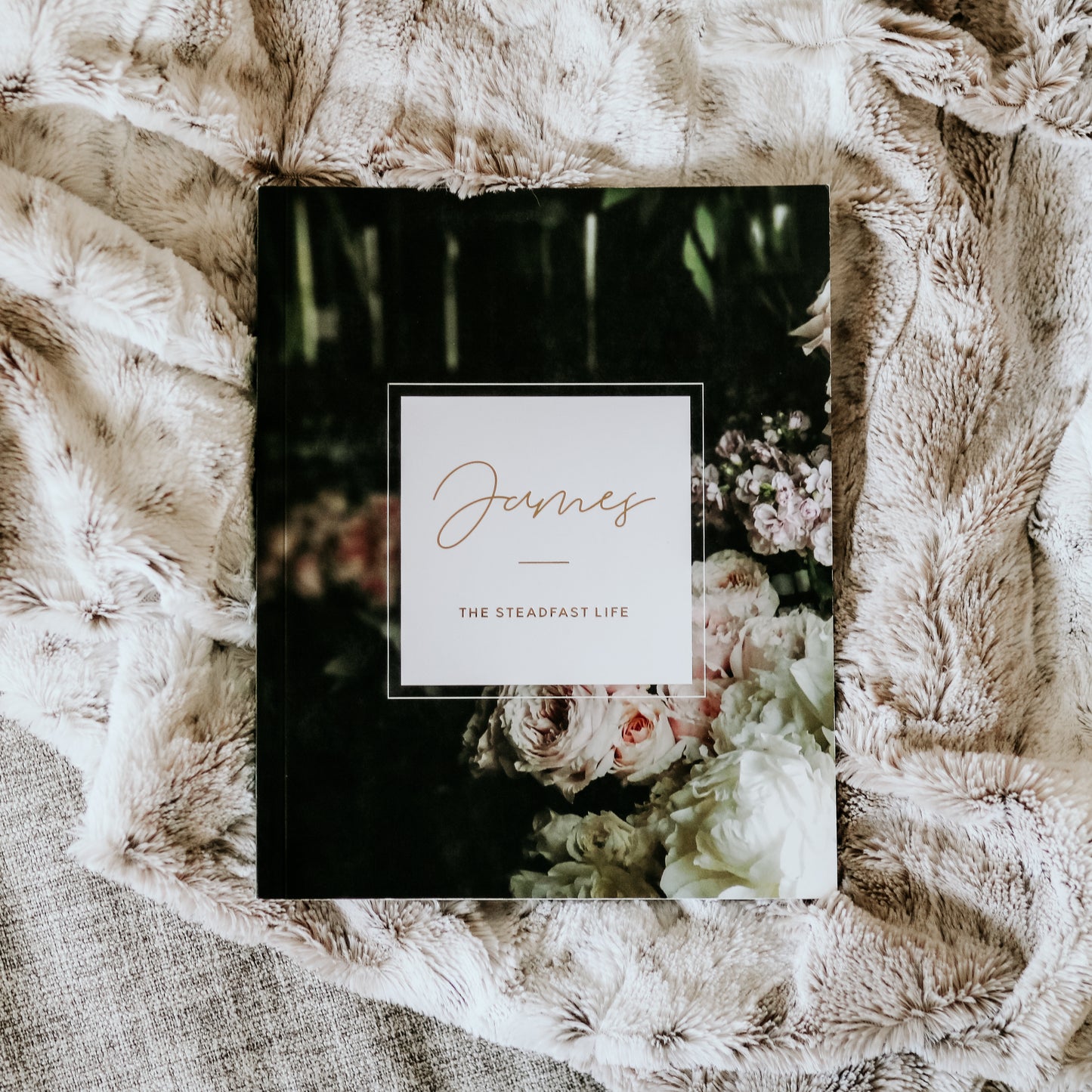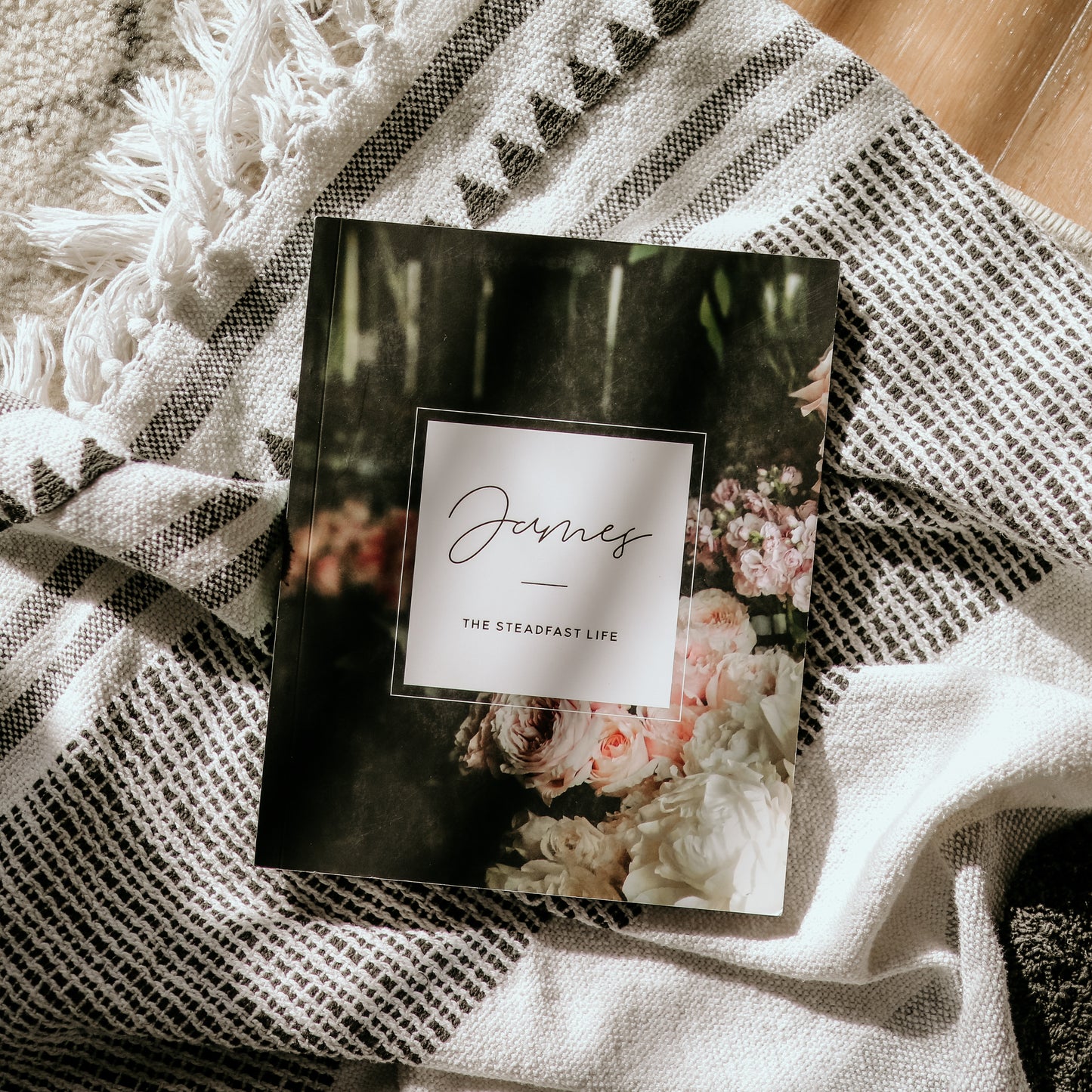 James study
This study was a great way to expand my study of James. It is simple and reflective. I liked focus of the questions. Helped to deeper my understanding.
Great Study
Did this study with a group of friends and loved it! Definitely recommend for anyone wanting to do a study of this book.
Unbelievably well done.
This study was much more in depth than anticipated and helped me better understand some key concepts in James.
Great Couples Christmas Gift!
I bought this for my sister and brother-in-law, who recently got married, for Christmas this year. I flipped through it and read several of the written sections carefully to make sure it seemed to be accurate and theologically sound. I appreciate that there are questions that require looking into scripture in other places to draw conclusion and not just fluffy "how does this make you feel" questions. Though I do feel some of them are a bit vague and could be hard for more straightforward thinkers. But I'm sure that my sister and her husband will do well as a team and it seems like a great way for them to cultivate some of their devotional times together.
James Bible Study
Looking forward to this study on the Epistle of James, after browsing over some of the questions throughout the study I truly believe this is going to help us both grow closer to the Father.