Regular price
$20.00
Sale price
$10.00
Unit price
per
Sale
Sold out
Pray | 5 Week Study | Cultivating a passionate practice of prayer 
Prayer is hard. Harder than it seems it should be. We are busy, distracted, and unsure if our time spent in prayer is actually amounting to anything. We want to have a vibrant, passionate prayer life, but instead we may have one that is cold and apathetic.What is the cure for this? It is a true, biblical understanding of prayer.
Pray is a 5 week study that will:
Help you overcome the lack of a desire to pray

Show you how to make time for prayer even when you are busy

Answer your questions about why God answers yes to some prayers and no to others

Teach you how prayer can be a source of strength in times of sorrow, anxiety, and frustration. 
Special resources within study:

Study Suggestions

How to Study the Bible

The Attributes of God 

The Prayer of Salvation

Aggie Hurst's Story

Chart: The Trinity

George Muller's Story

Susanna Wesley's Story

Lottie Diggs Moon's Story

What's Next: Continuing to Cultivate a Life of Prayer

Sample Pages of the In Everything Prayer Journal

What is the Gospel?
Key themes: Prayer, Faith, Spiritual Disciplines, Perseverance
Details: 

This study is perfect for individuals or groups. 

Each week contains five days of study material, including daily study questions, prayer prompts, a weekly memory verse, and weekly reflection questions. 

Measures 8X10
View full details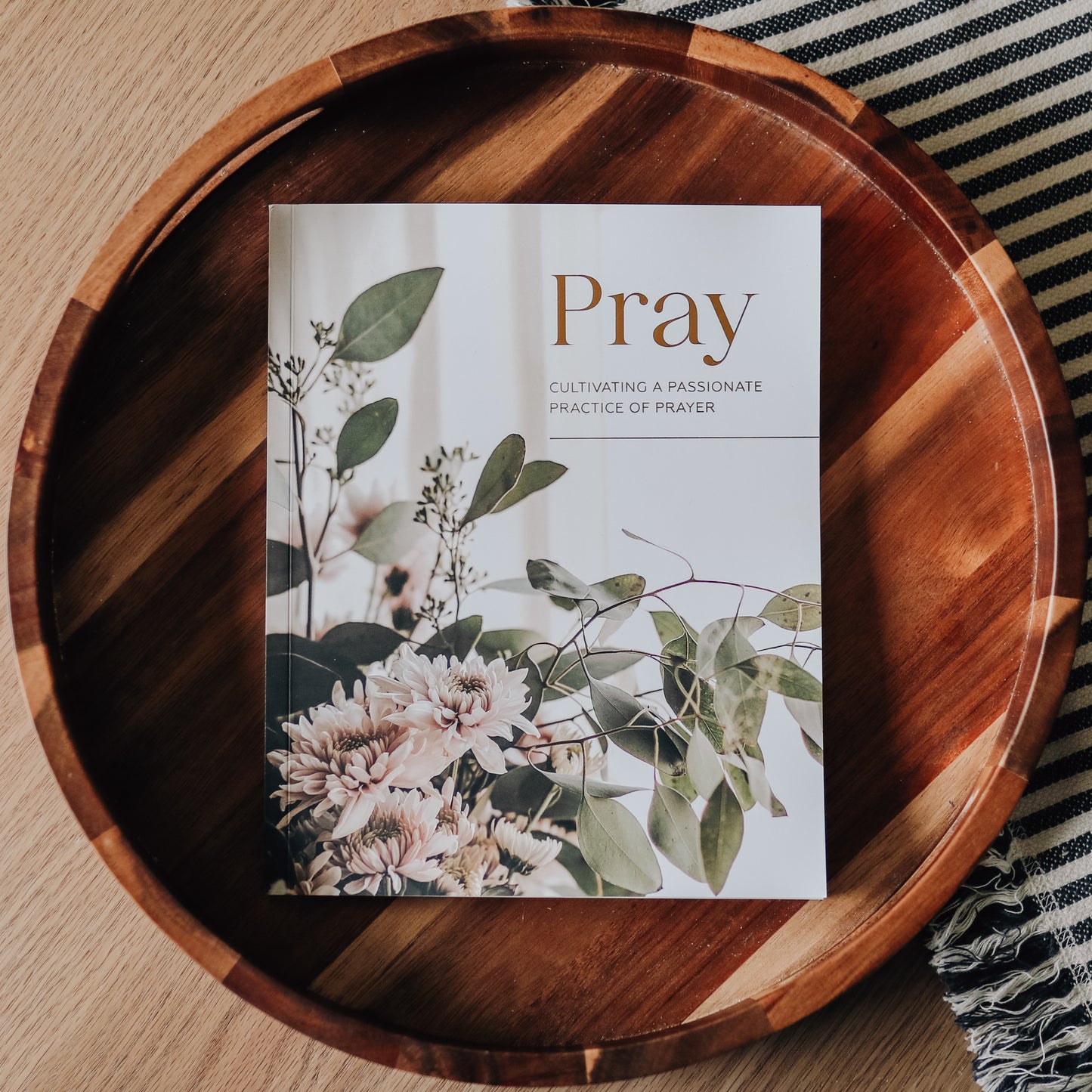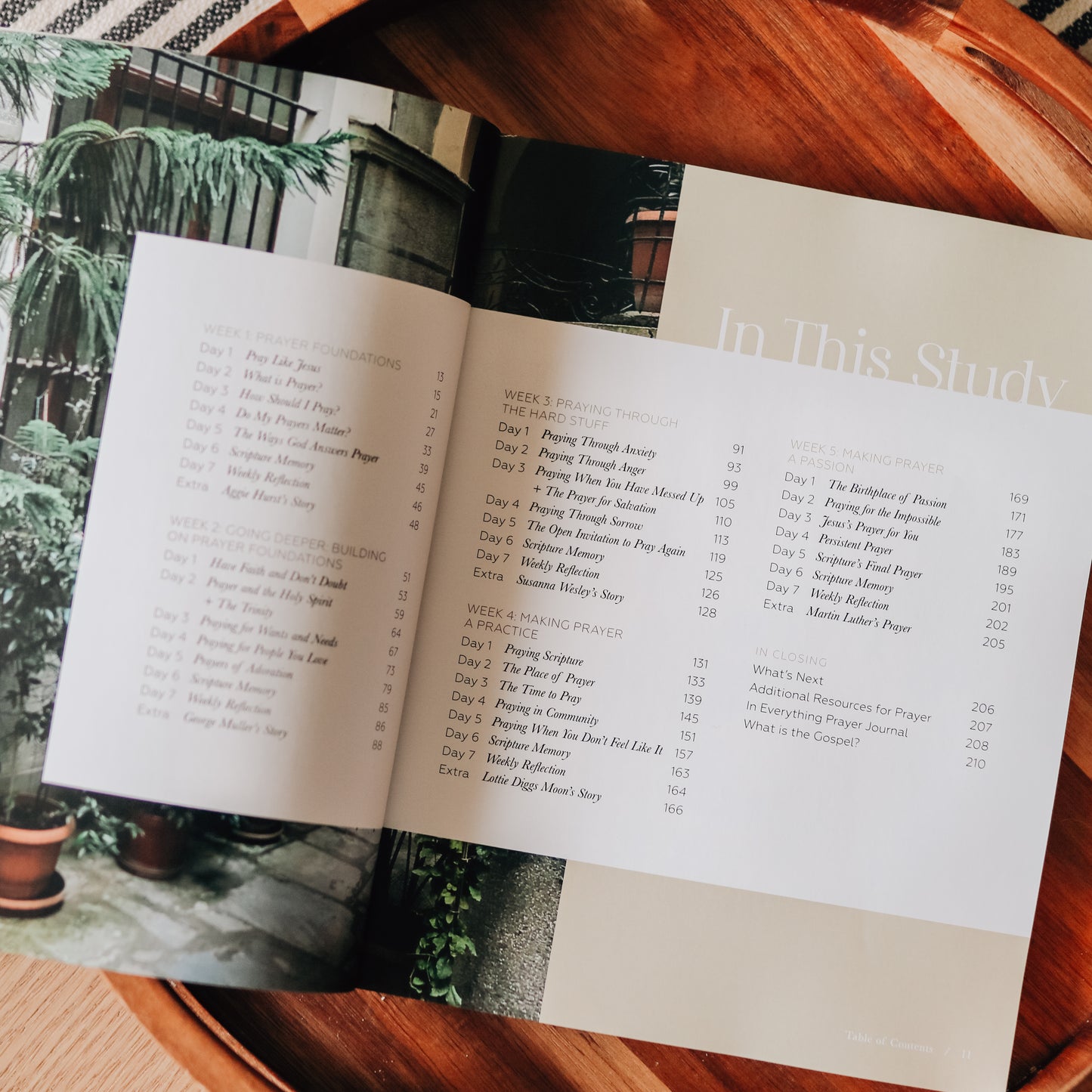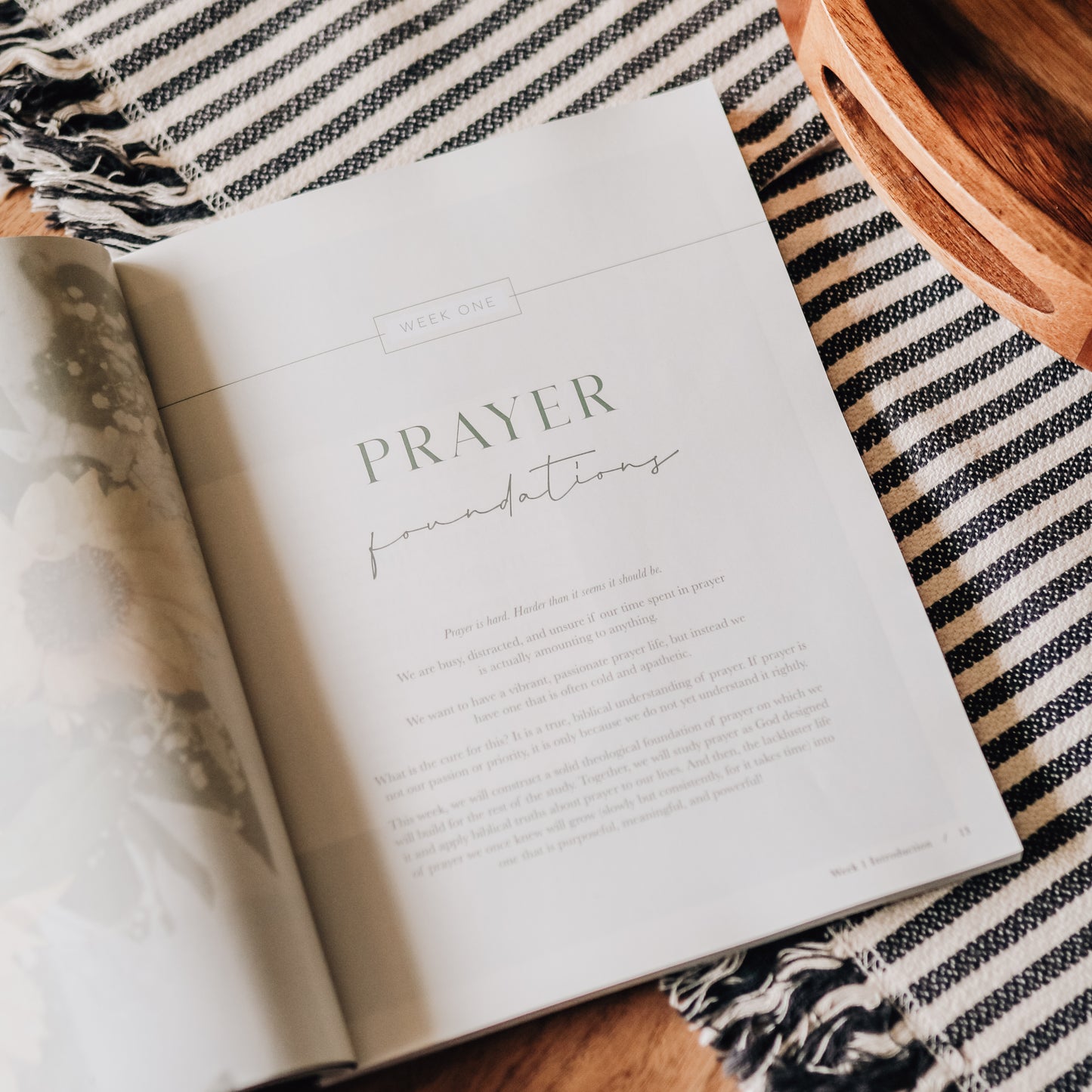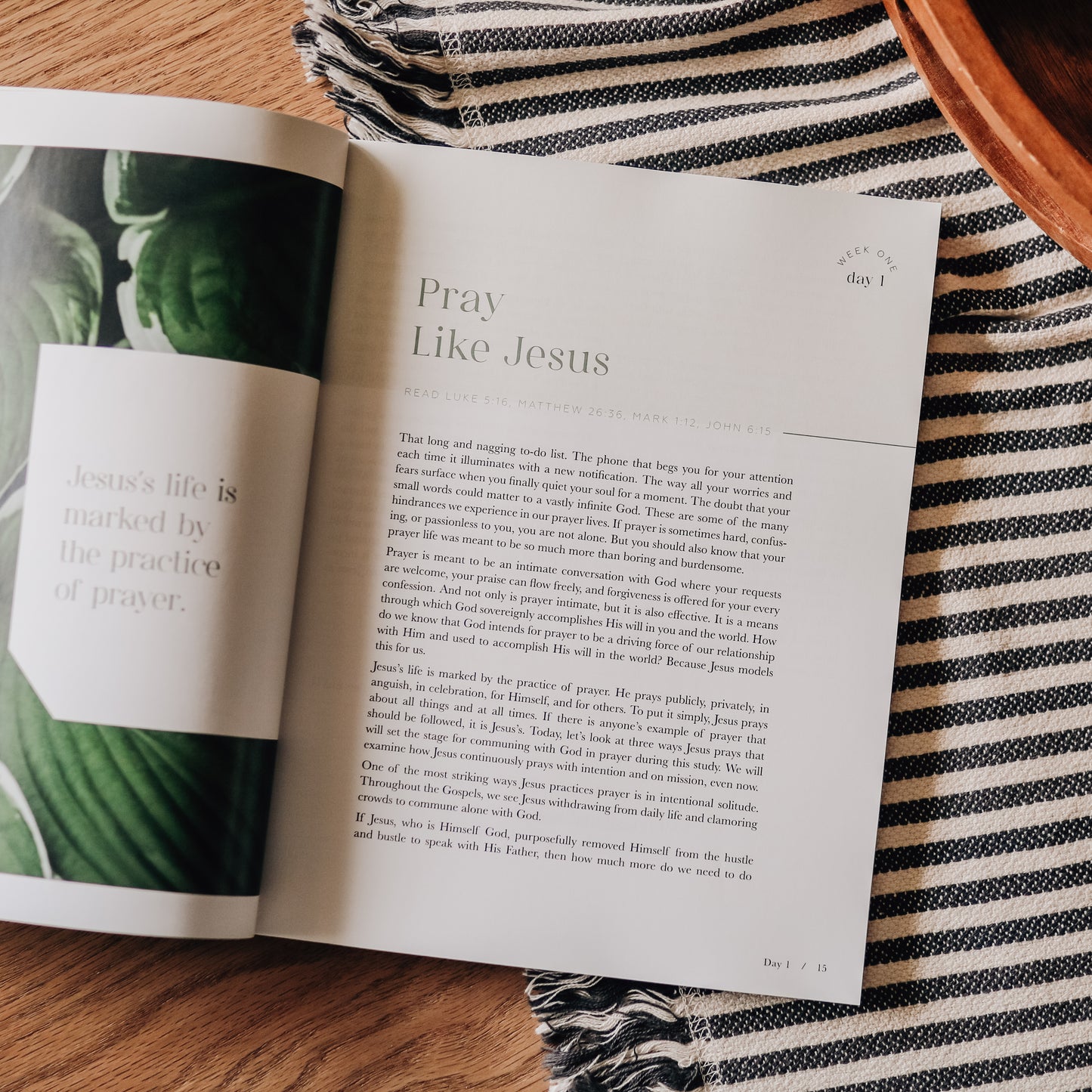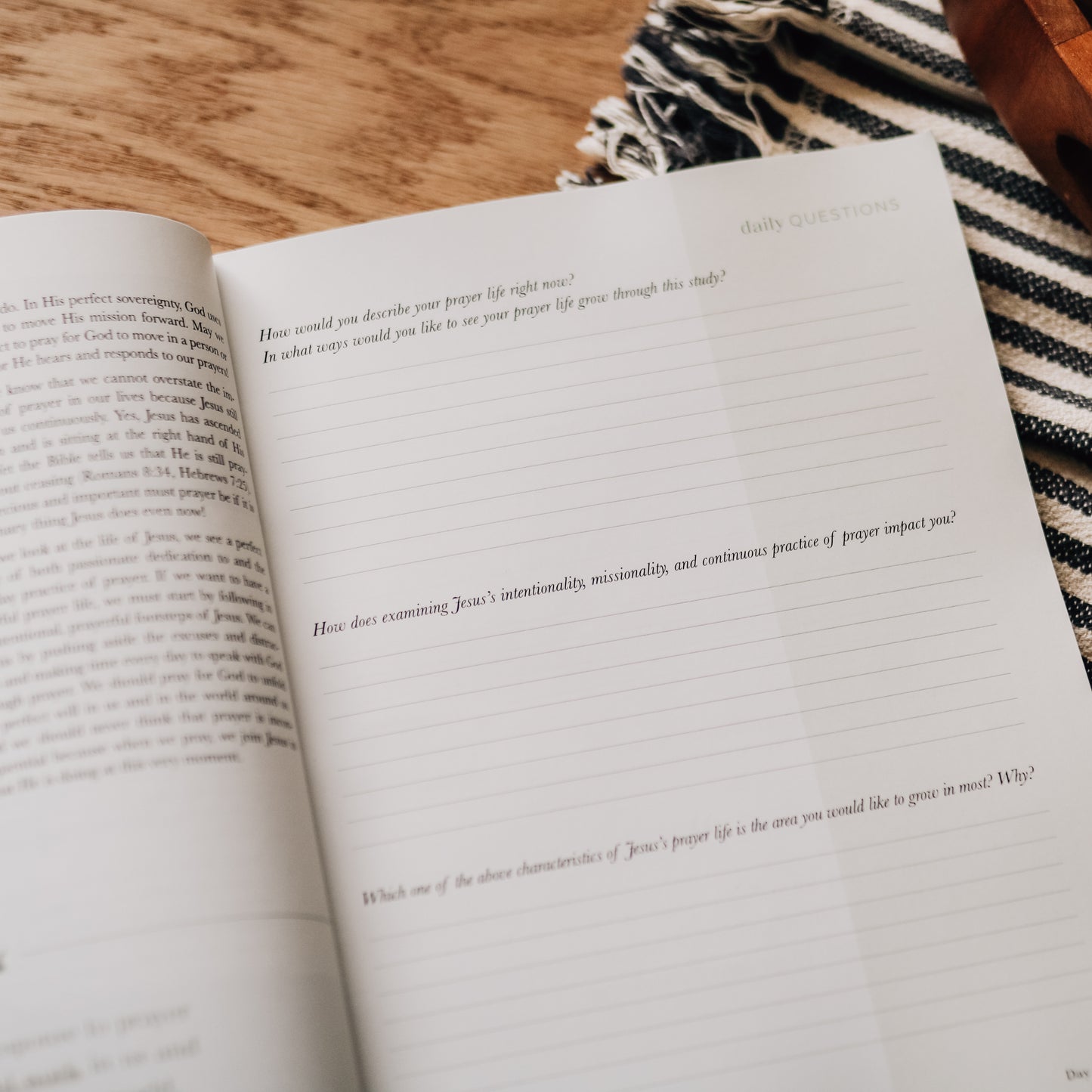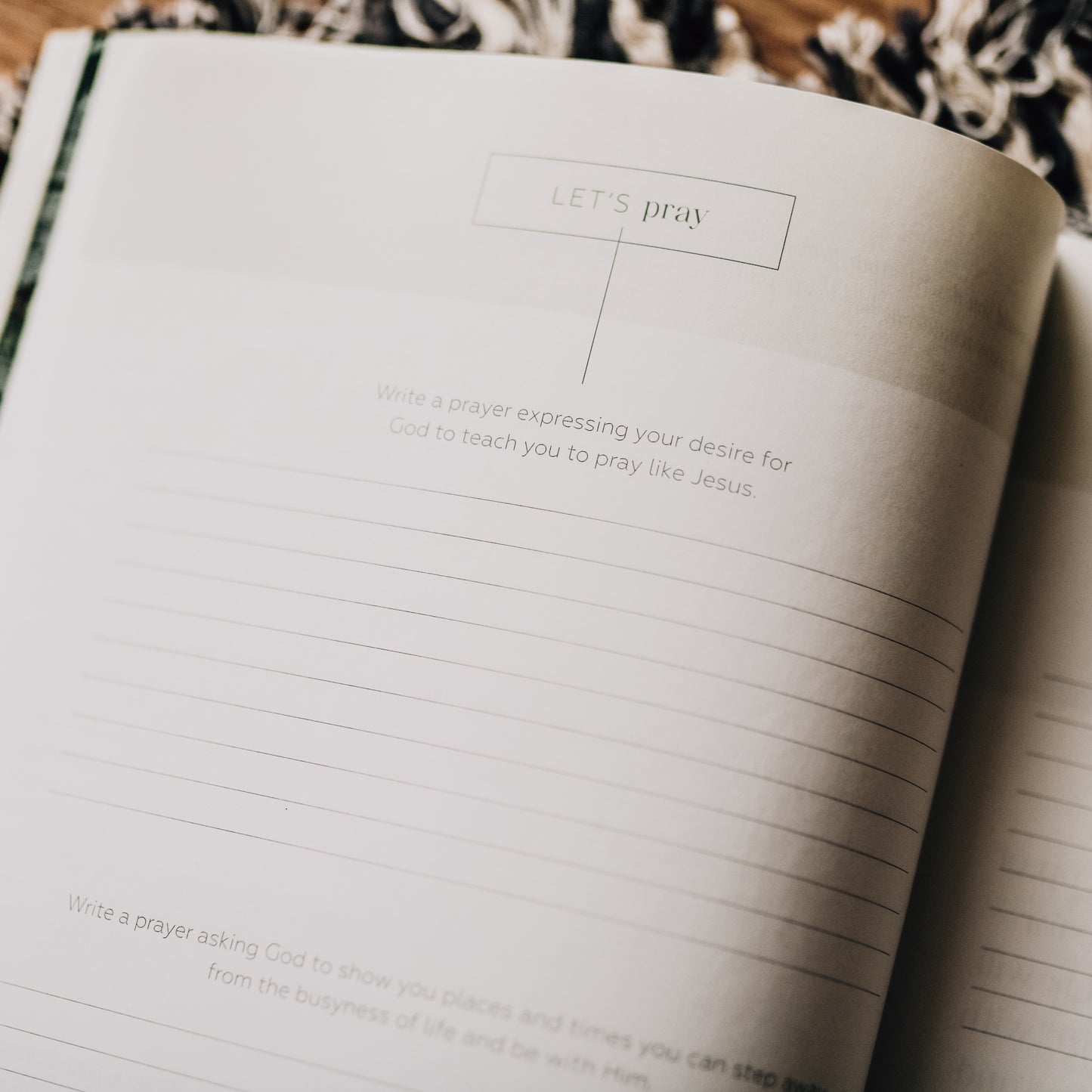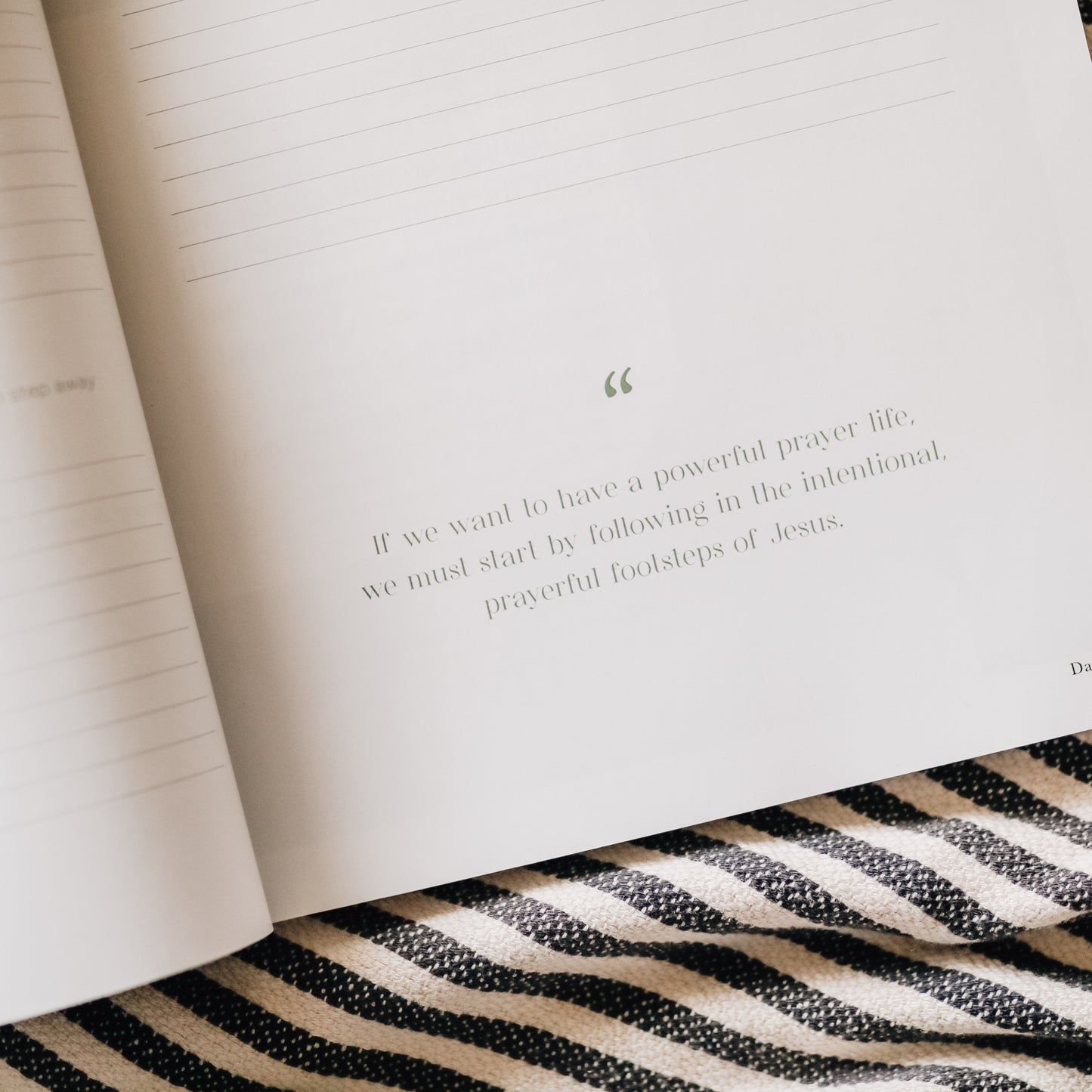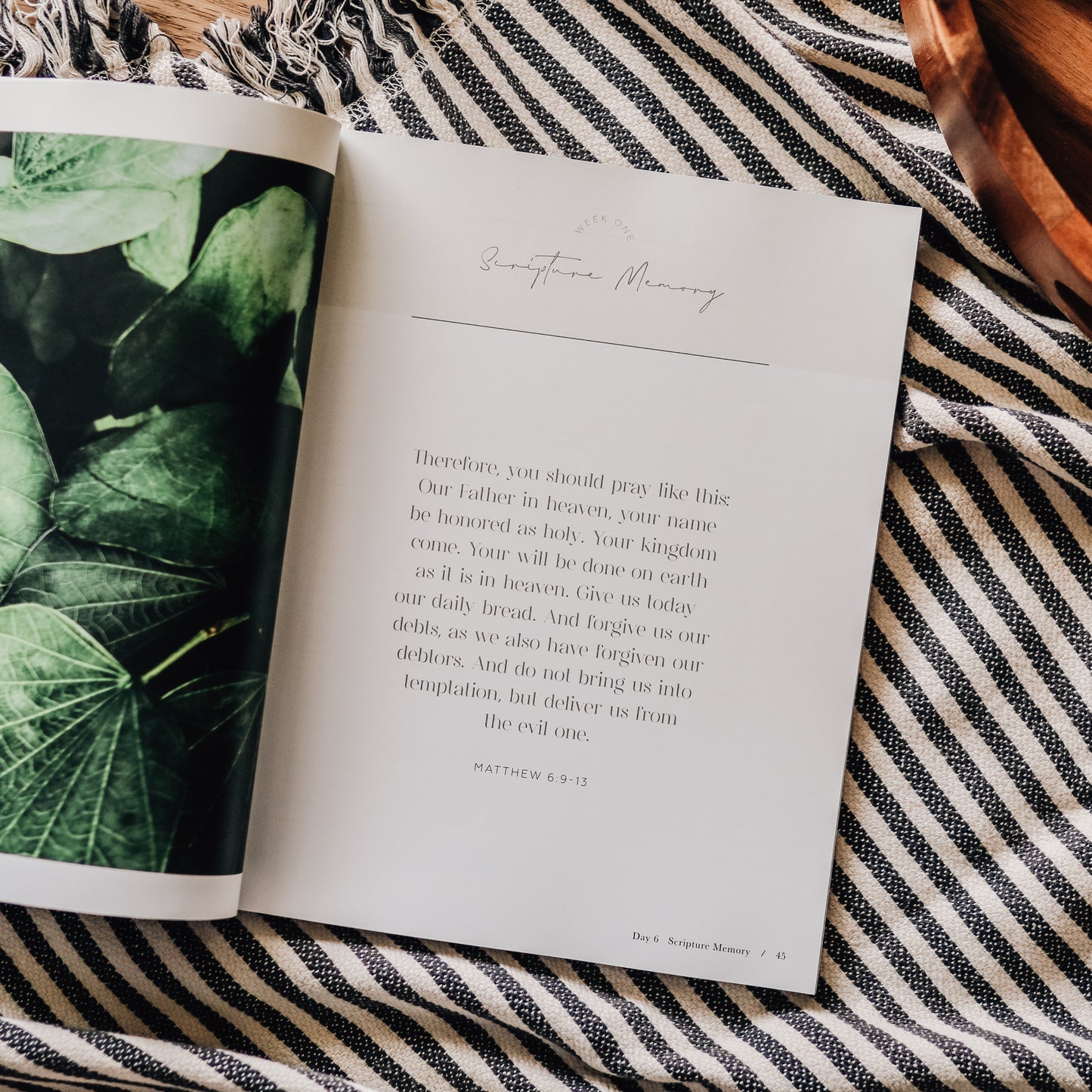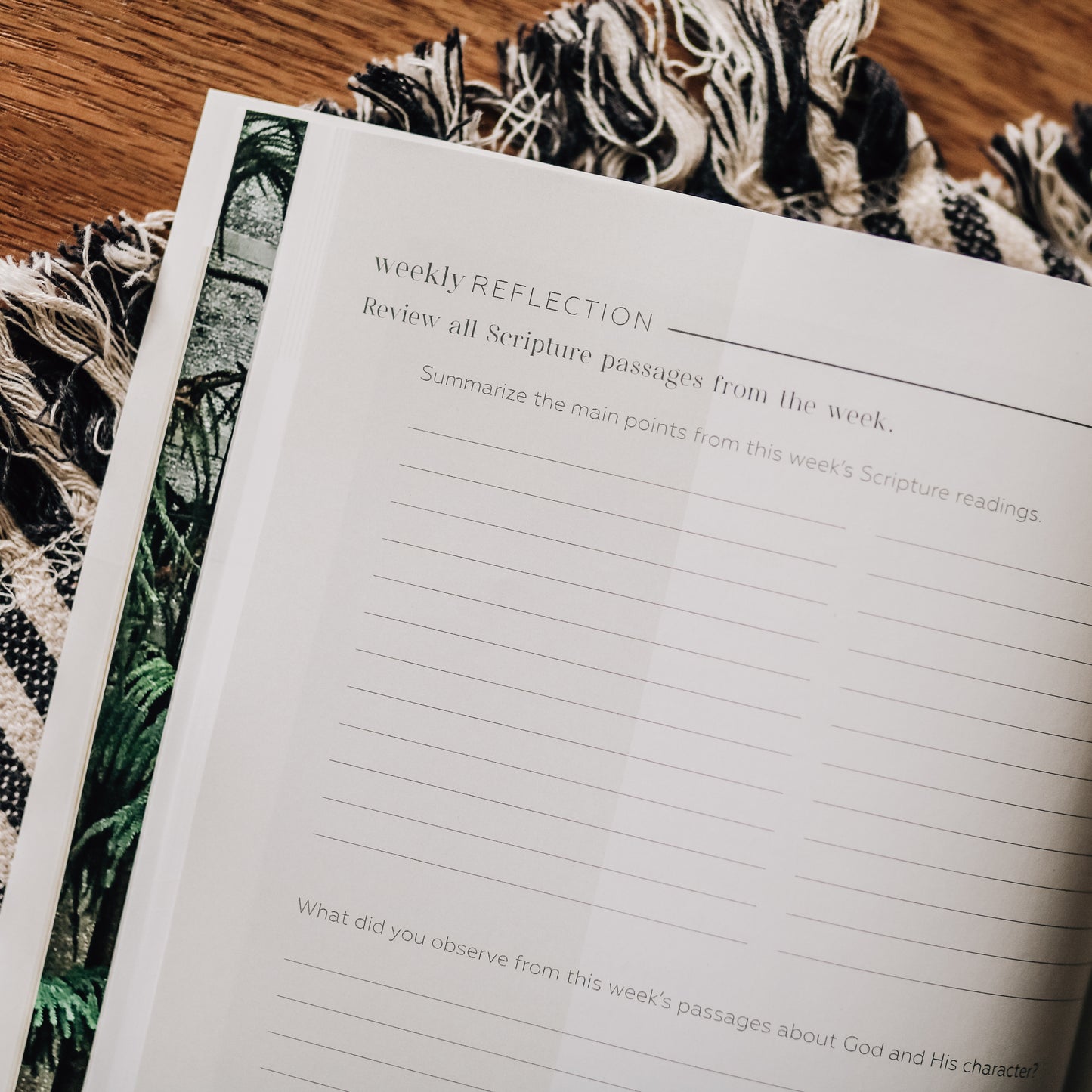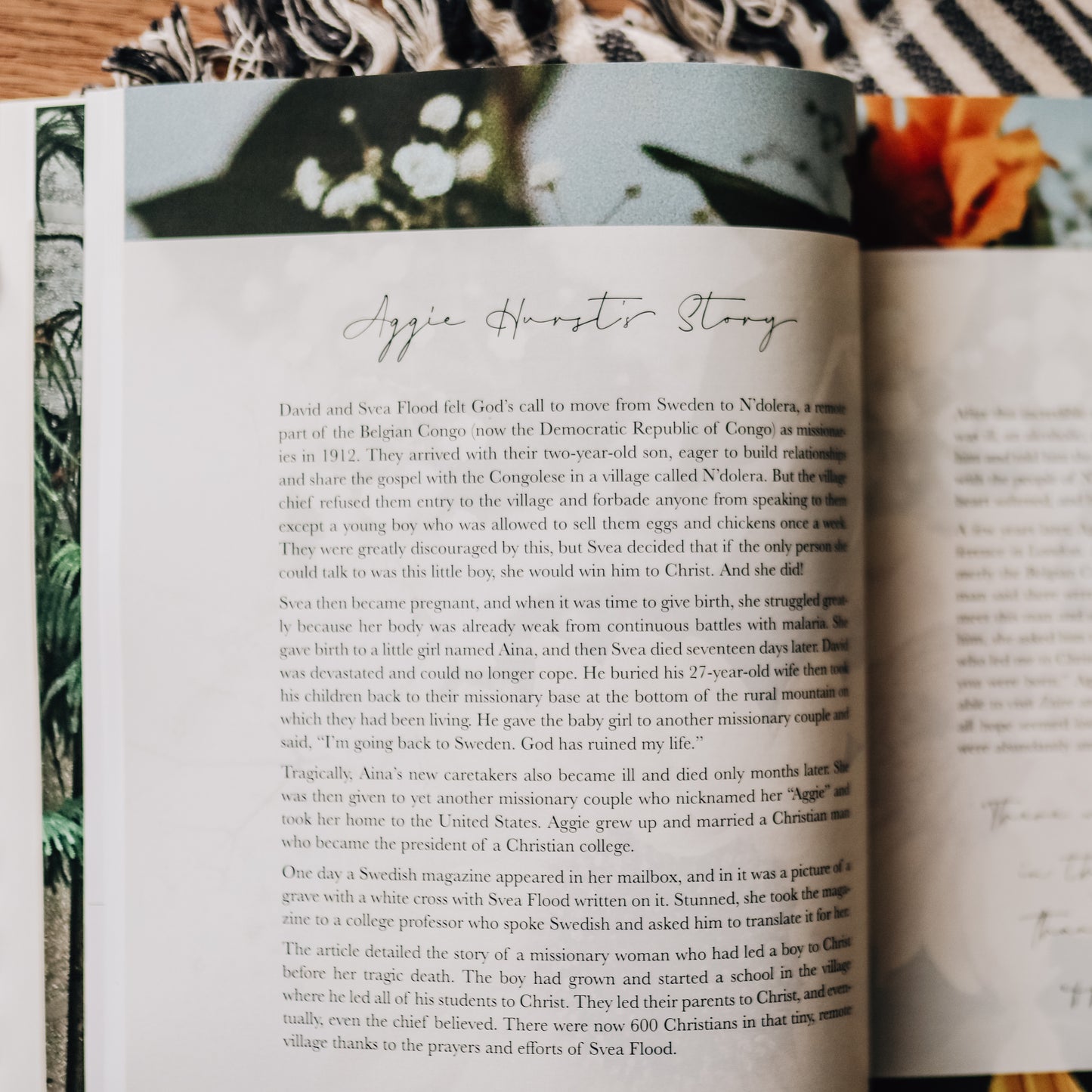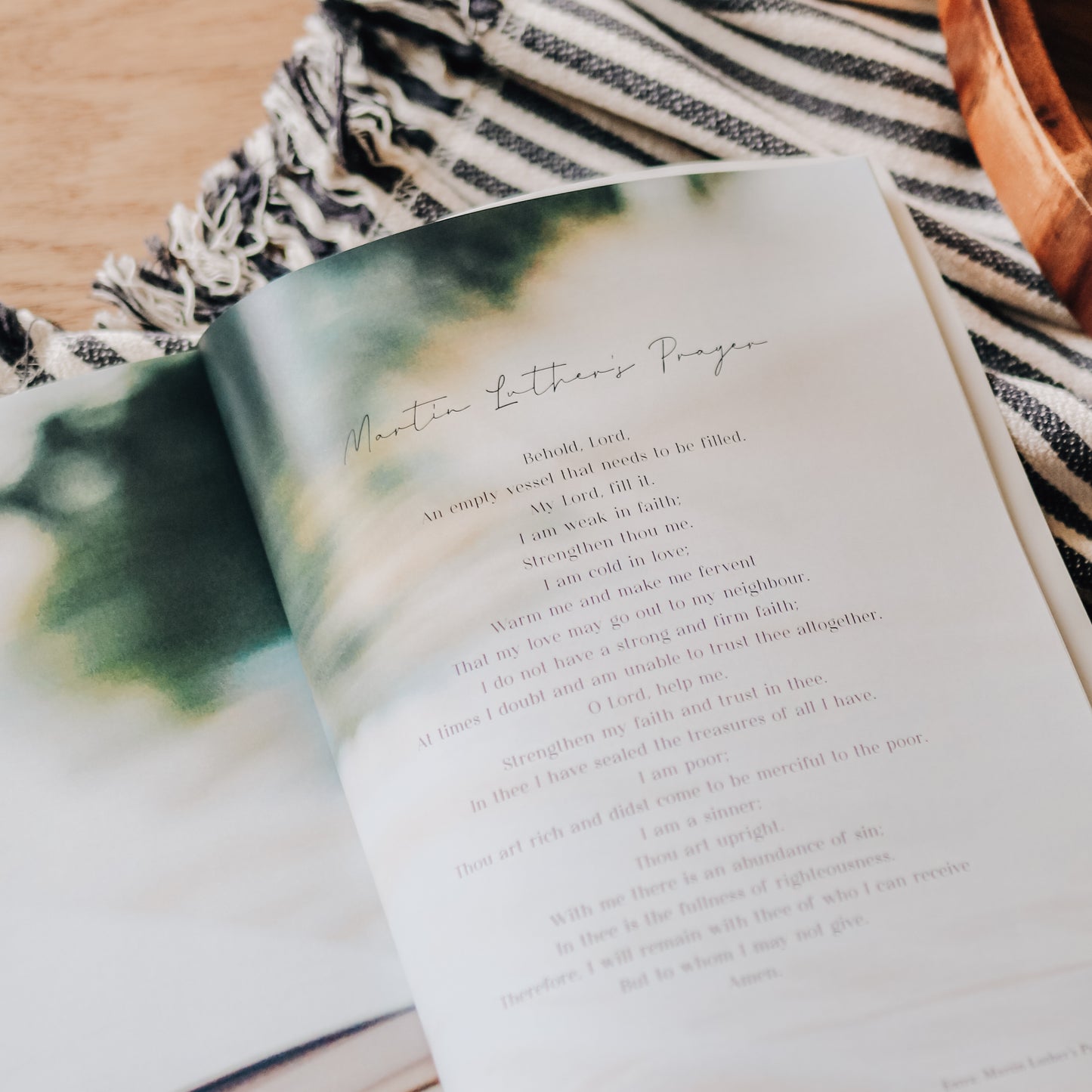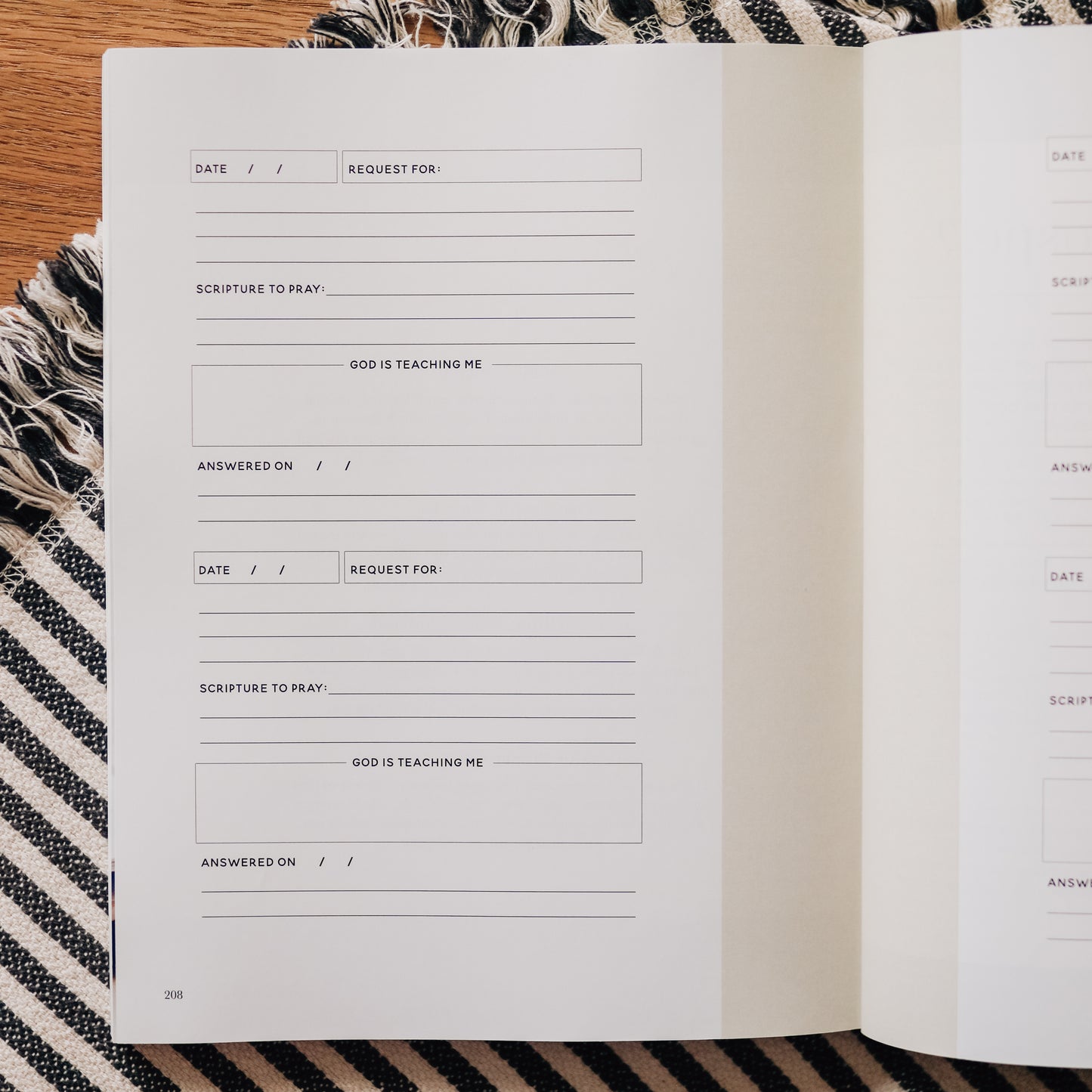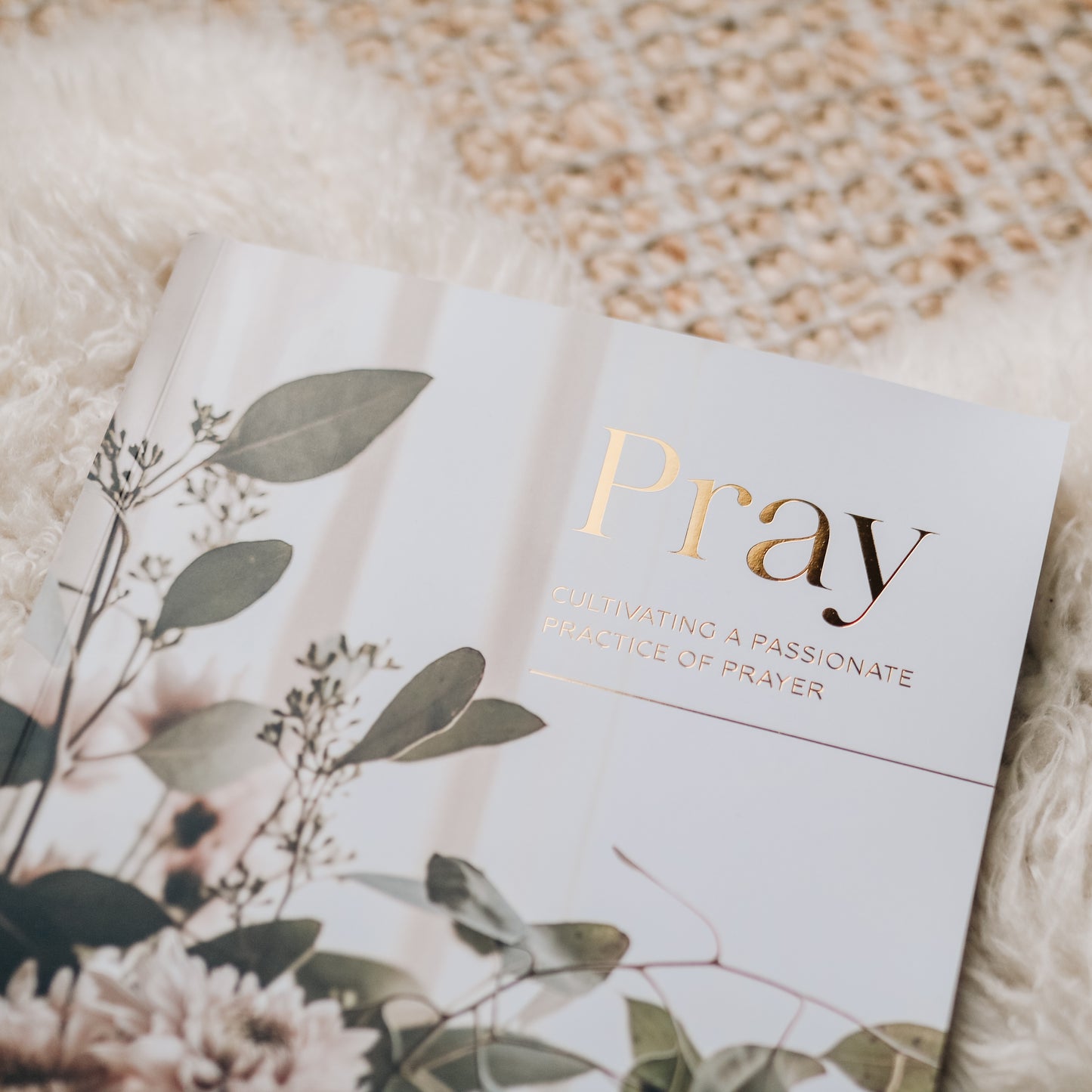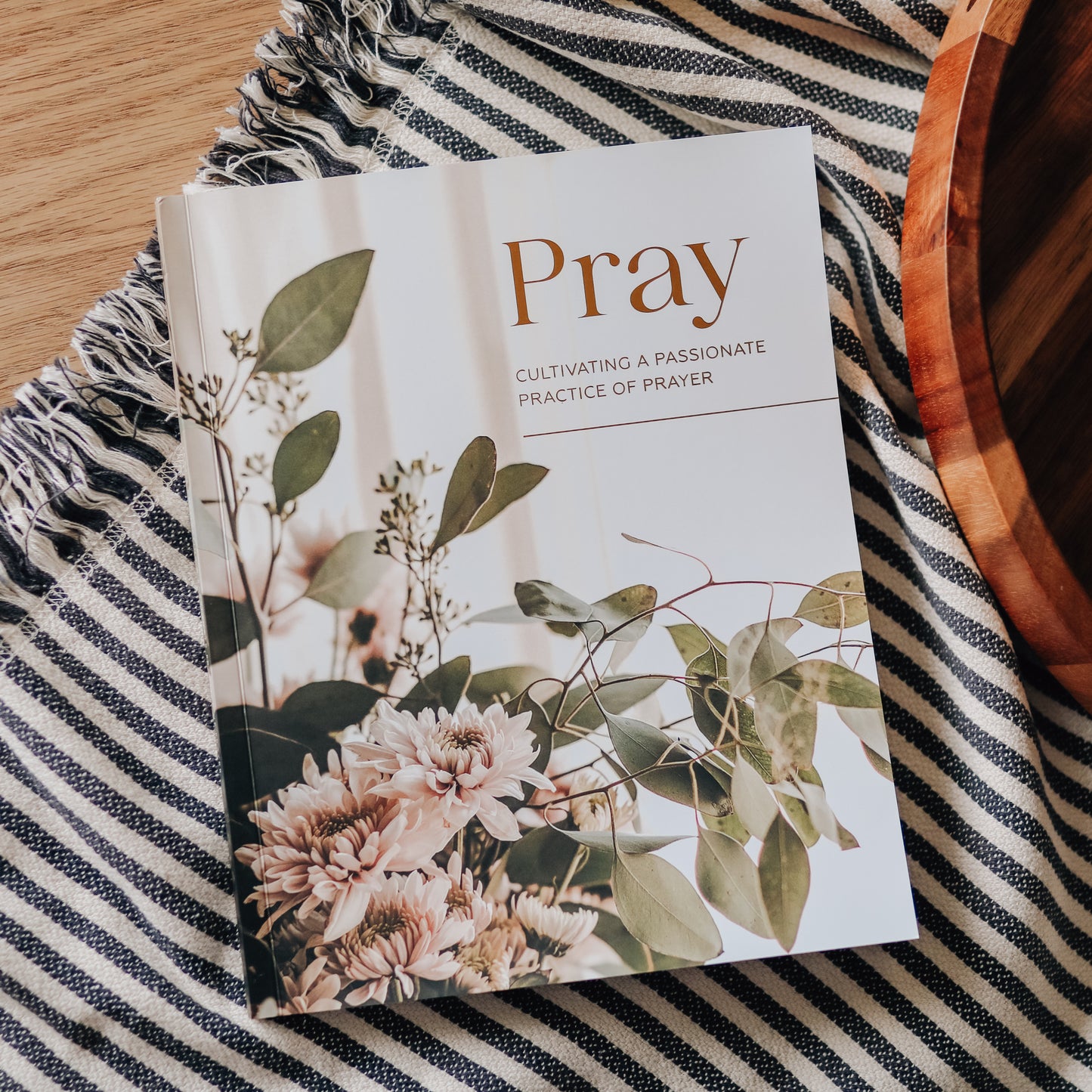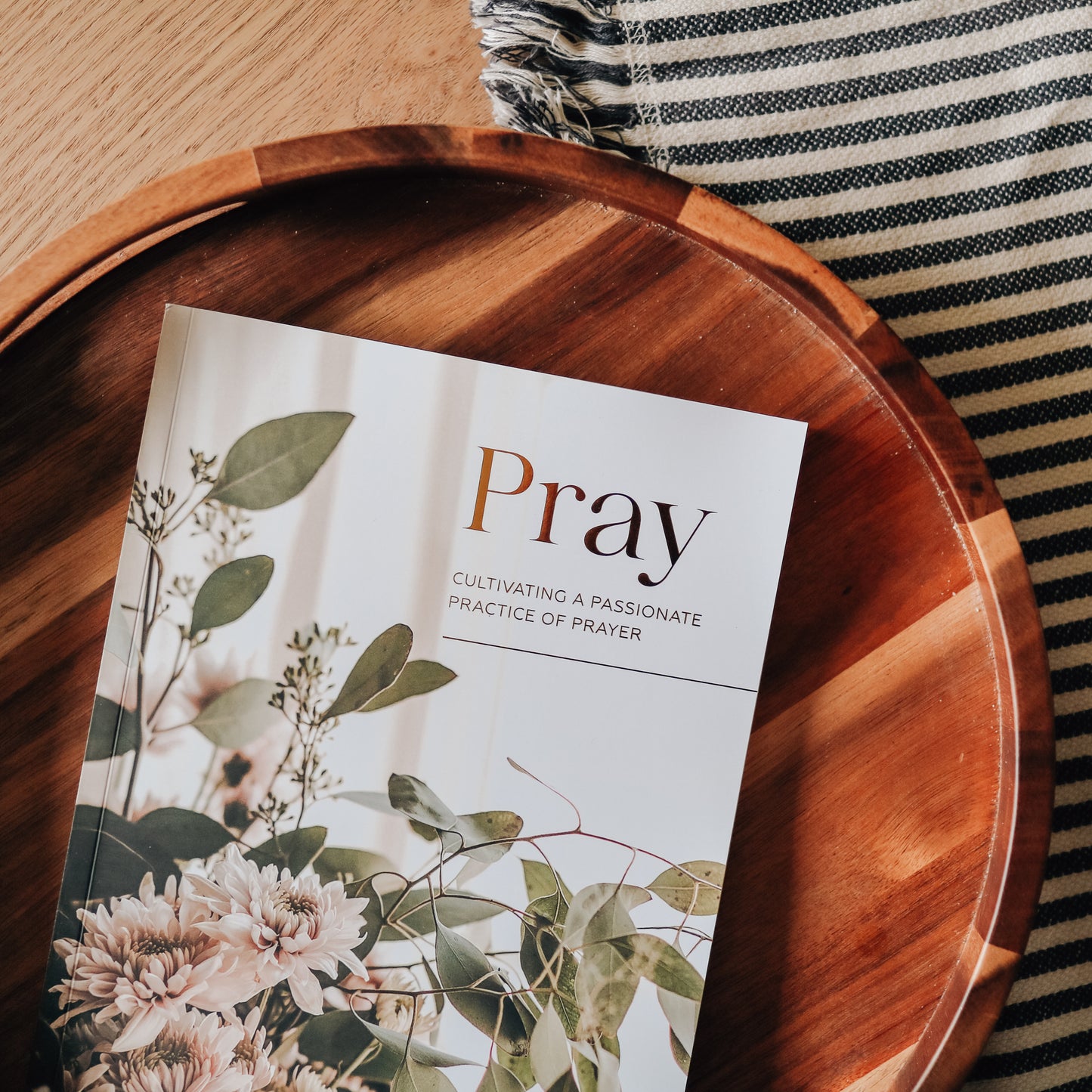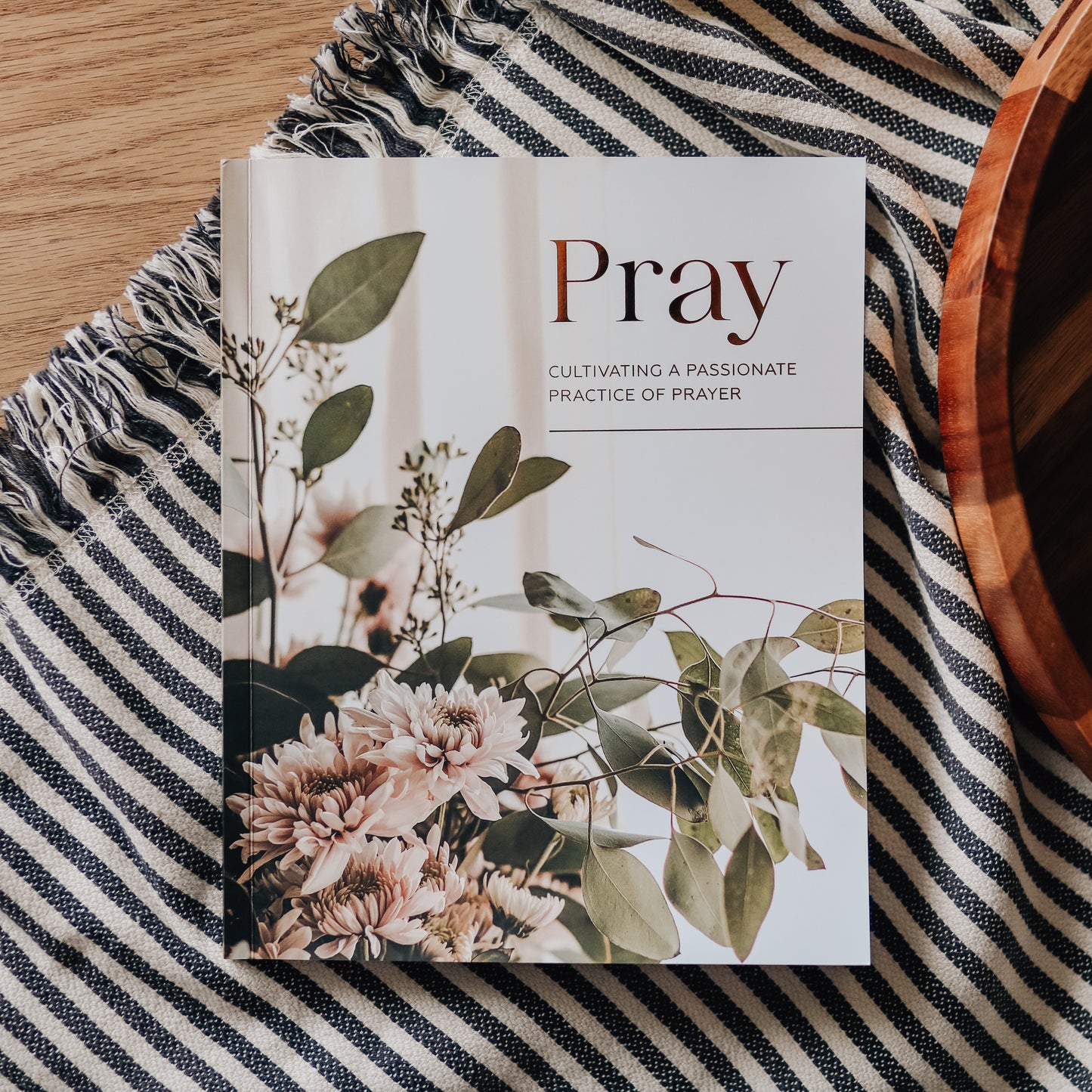 I am loving this study!
This study has been so great for my heart. Very practical daily studies that are easy to fit in every day. I love the questions, verse references, and daily prayer prompts.
Prayer: Men's study
I ordered this copy because the ladies version was sold out. I find the pictures beautiful. The content is the same.
Teach us to pray
A great study with focus on using the Lords Prayer, while walking you through the development of your own prayers.
Beautiful Devotional
Another well done, beautiful devotional that points to the good news of the gospel and the importance of prayer.
Confession is good for the soul!
This download is an excellent resource to make me think about my sins. So often we don't remember "doing anything wrong". The download really provokes deep thoughts of the day's happenings.
Thank you for this encouraging resourse.