Daily Grace ®
Regular price
$24.00
Sale price
$10.00
Unit price
per
Sale
Sold out
Prayer Journal | Garden
Prayer is powerful, and we have the privilege to come to the Lord with what is on our hearts. This journal is meant to point your heart to the Lord each day in prayer.
The journal is flexible and can be adapted to your personal prayer life.
Through The Prayer Journal, you will:
Understand how to incorporate prayer into your daily life 

Experience the life-changing power of prayer and the impact it has on your walk with Christ

See the heart of Christ more clearly as you seek a relationship with him built on His Word and prayer
Layout of The Prayer Journal: 
Daily prayer requests

Adoration: Praise Him for who He is 

Confession: Seek forgiveness and restoration 

Sanctification: Ask Him to make you more like Him
On my heart: Pray for the requests and burdens on your heart
Verse I am praying: Pray a specific verse or passage
Answered prayer requests 

Details (size of book, number of pages, generic layout)


Includes 200 pages
Gold foil lettering 
Floral illustrated hardcover
Spiral bound 
Gold ribbon marker
View full details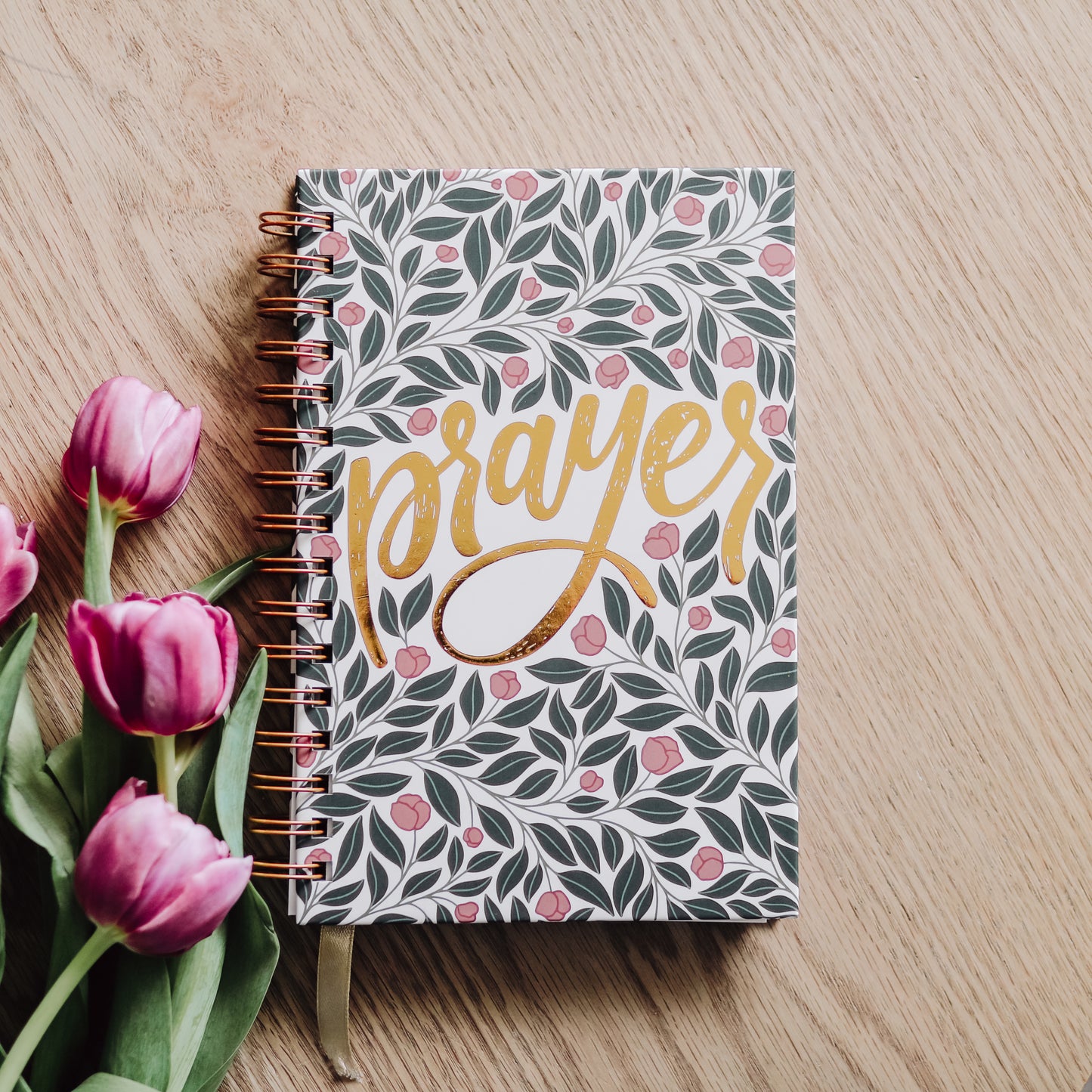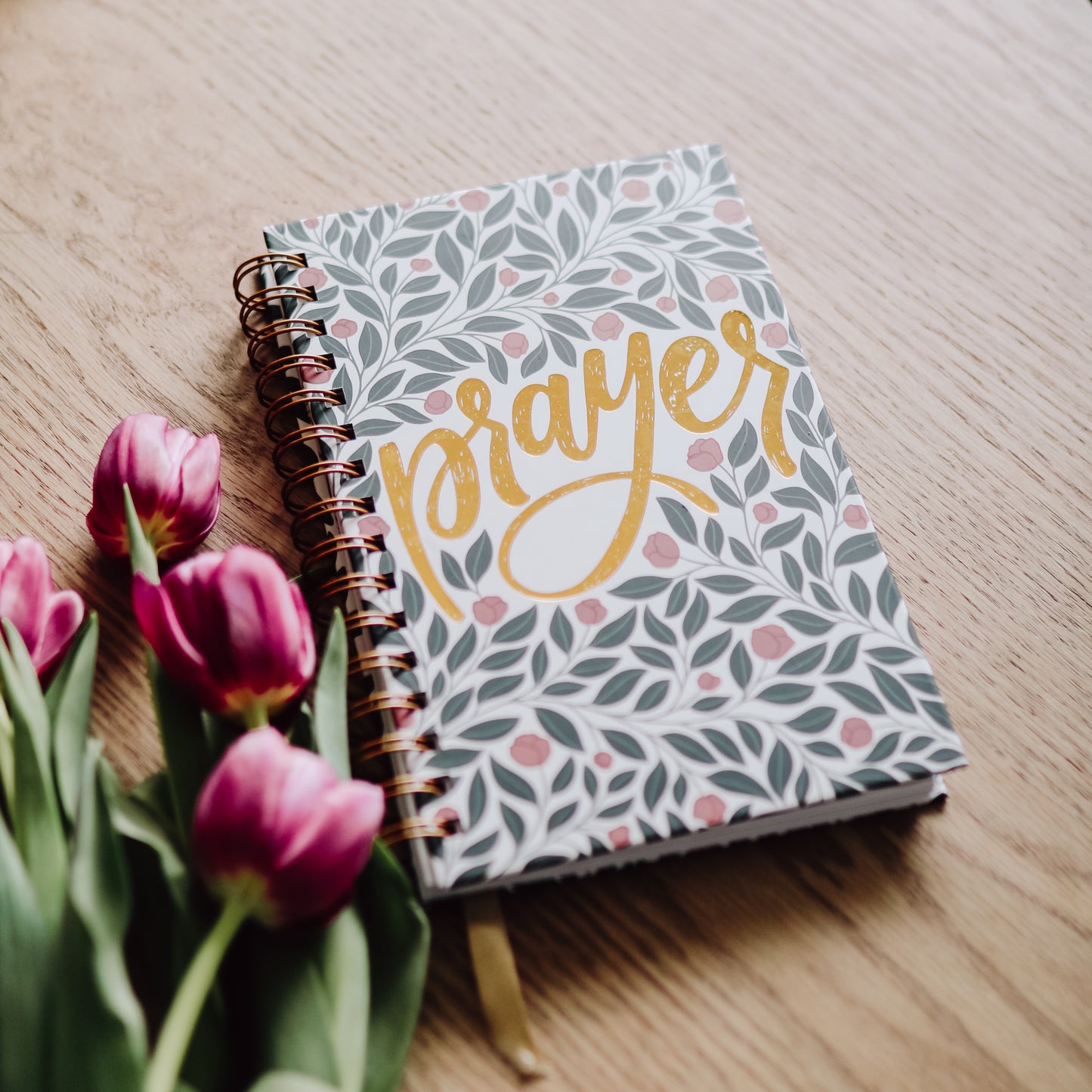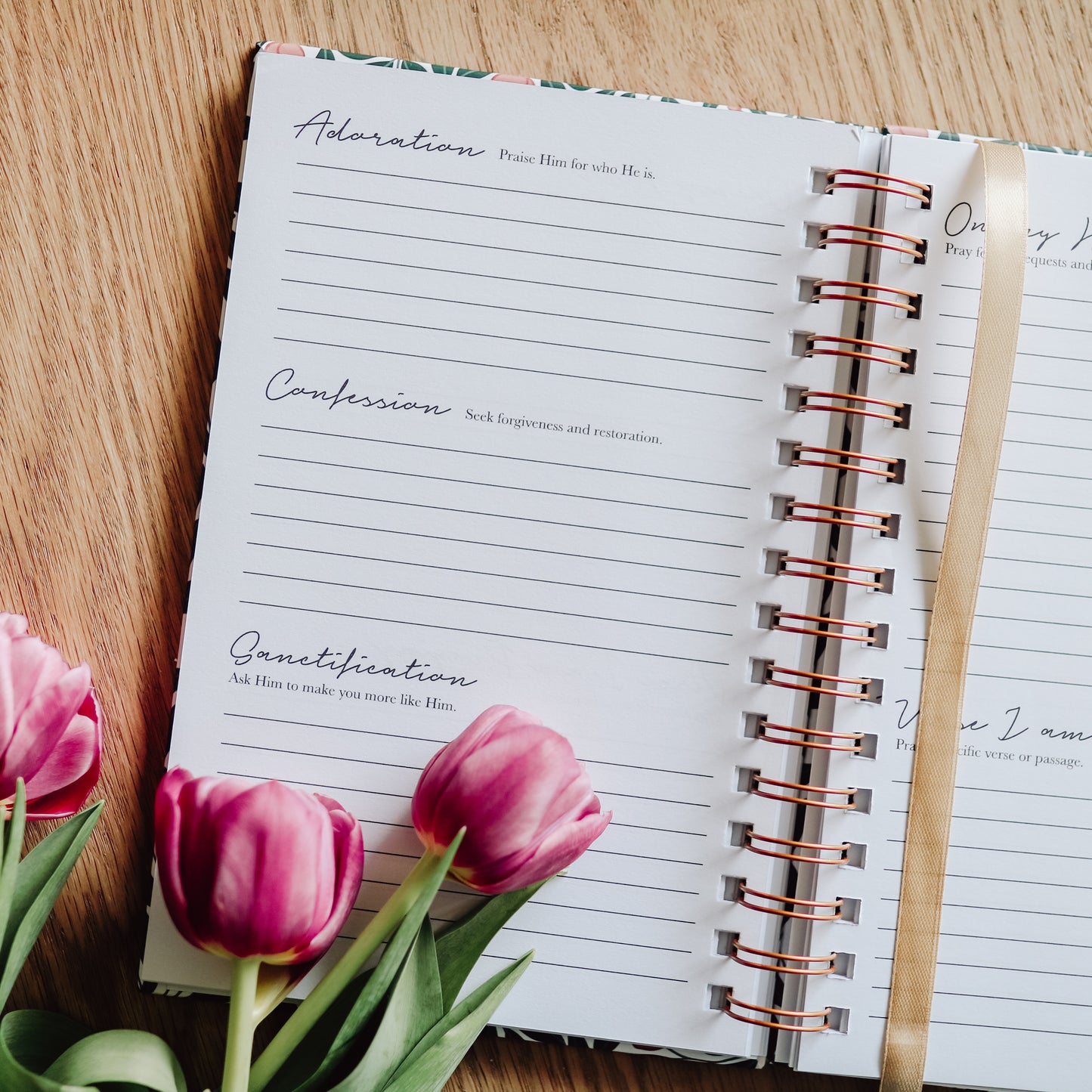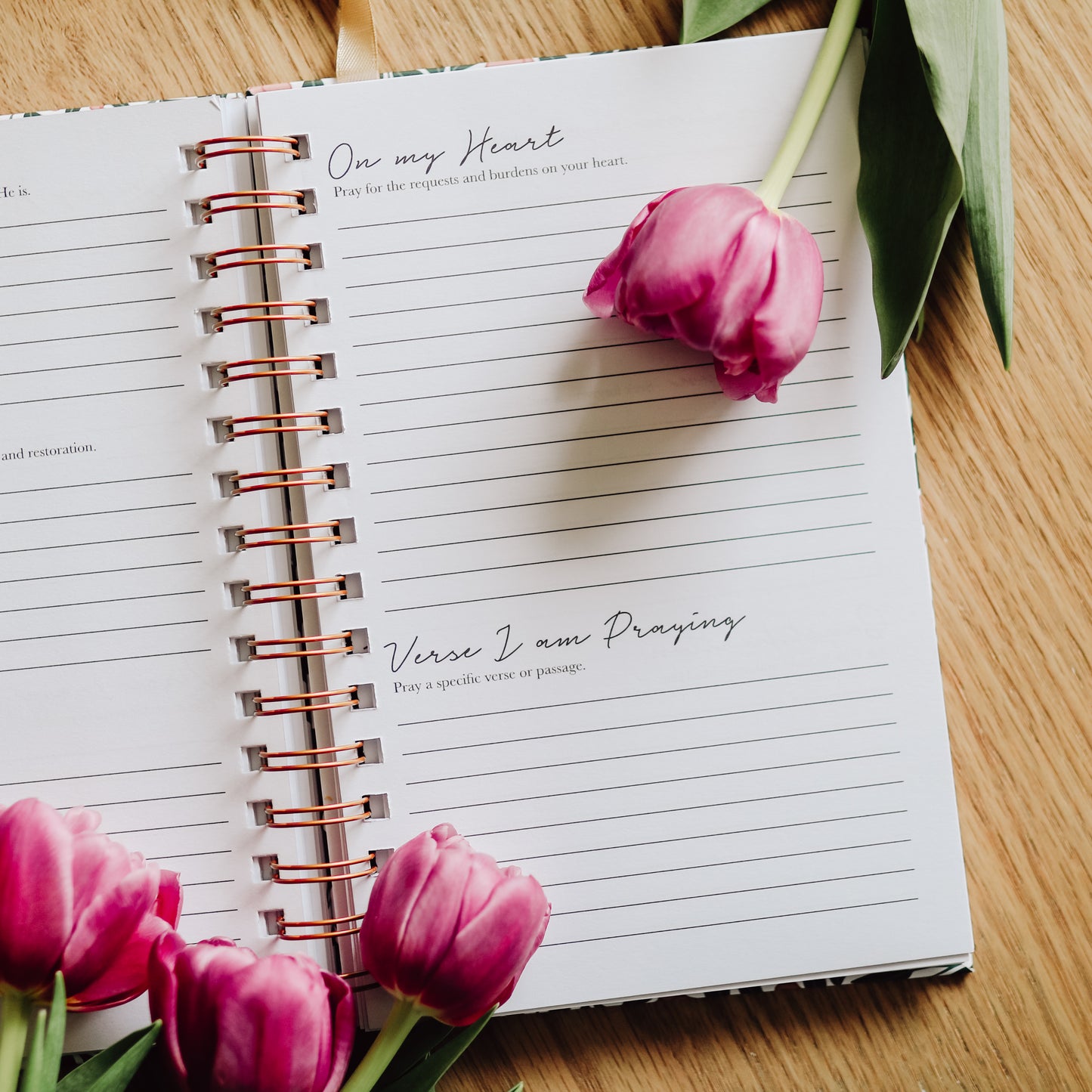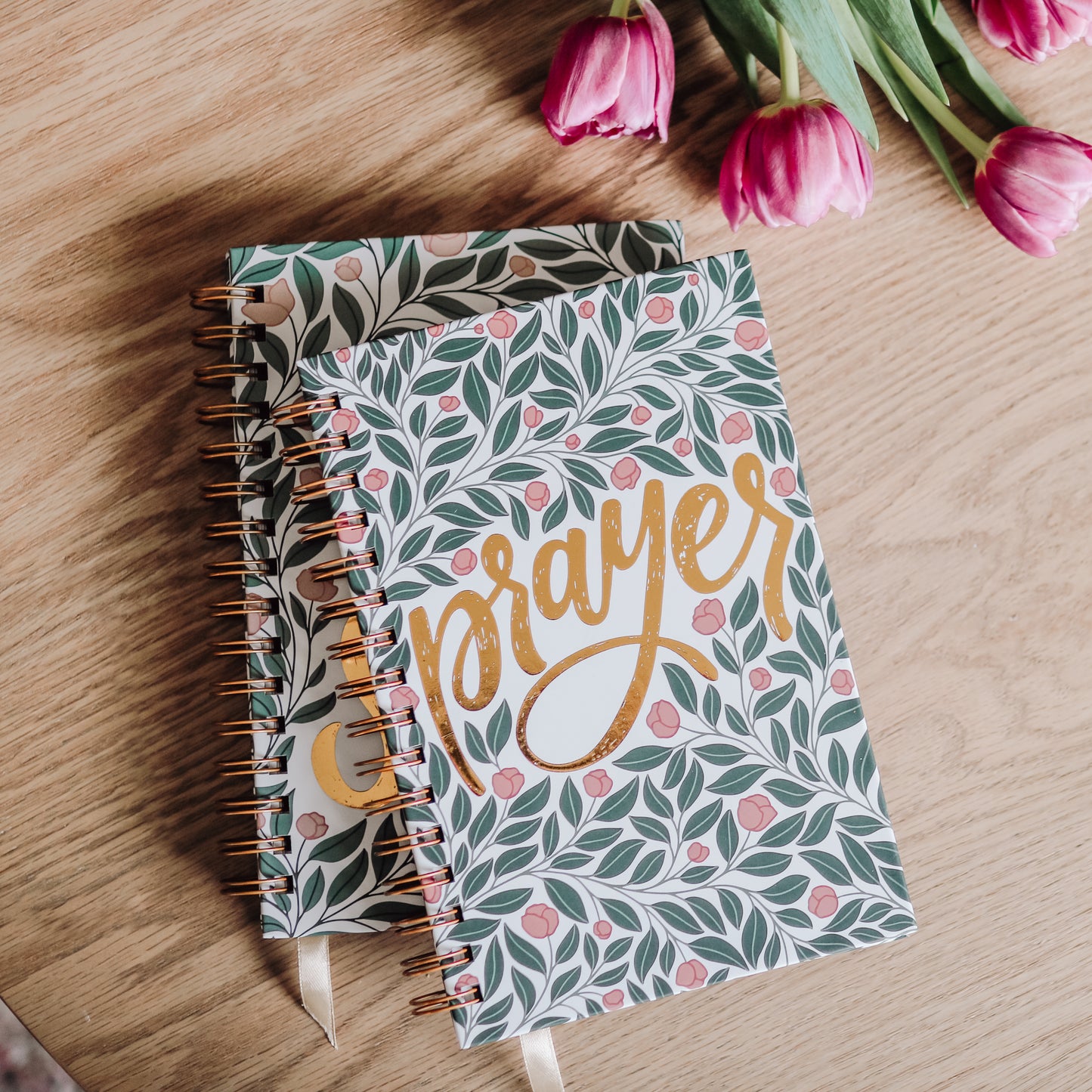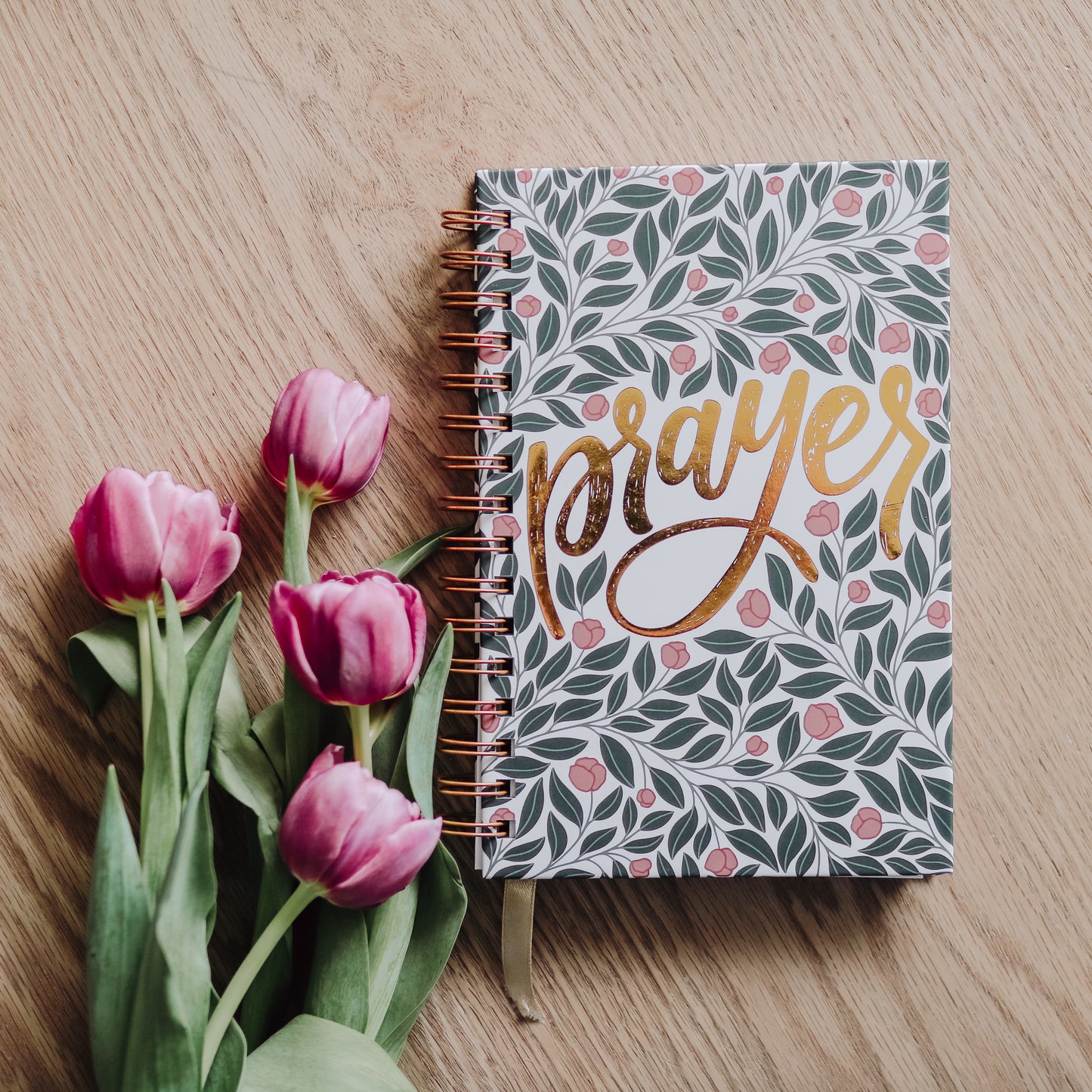 Lovely Prayer journal
I have just started using the prayer journal! It is so beautiful and I love how every page is towards prayer. I love the prayer using scripture section. I only wish there was several pages for Praises.
Beautiful Prayer Journal
I have struggled for years with making time to pray and ready me bible. I'm hoping this lovely journal will motivate me to make time and to help me structure my prayers better.
The journal is beautiful and the steps are easy to follow - the only downside is I have large handwriting so I'll have to try and write smaller.
Great!! The only thing that I don't like about this journal is the ribbon bookmark in the back. It just doesn't work too well with the spiral binding. I may end up cutting the bookmark off, but we will see as time goes on.
A favorite of mine!
These prayer journals are one of my favorite resources from TDGC! I've loved using mine so much, that I bought one for each of the girls in my prayer group!
Prayer Journal - Garden
So delighted to find this book with such high quality - durable - and Beautiful! It draws me to want to pick it up and pour my heart onto its pages.