Regular price
$20.00
Sale price
$10.00
Unit price
per
Sale
Sold out
Stand Firm | 3 Week Study | Putting on the Full Armor of God
"Finally, be strengthened by the Lord and by his vast strength. Put on the full armor of God so that you can stand against the schemes of the devil."
 Ephesians 6:10-11
Have you ever wondered what it means that Christians are engaged in a spiritual battle? Do you wonder how you are supposed to fight against sin and spiritual darkness in your everyday life? 

Stand Firm: Putting on the Full Armor of God is a three week study that will: 
Help you understand what the armor of God is and how to put it on




Give you a true understanding of spiritual warfare and your role in it

Equip you with practical tools to fight sin in your life

Teach you to persevere in the face of temptation

Encourage you to find your strength in Christ alone
Special resources within study:

How to Study the Bible

The Attributes of God

Metanarrative of Scripture

Inductive Bible study worksheet for Ephesians 6:10-18

The Full Armor of God Chart

Old Testament References to the Armor of God Chart

What is the Gospel?
Key themes: Spiritual Warfare, Perseverance, Salvation, God's Provision
Details: 
This study is perfect for individuals or groups. 

Each week contains five days of study material, including daily study questions, a weekly memory verse, and weekly reflection questions. 

Measures 8X10

Includes 91 pages 
View full details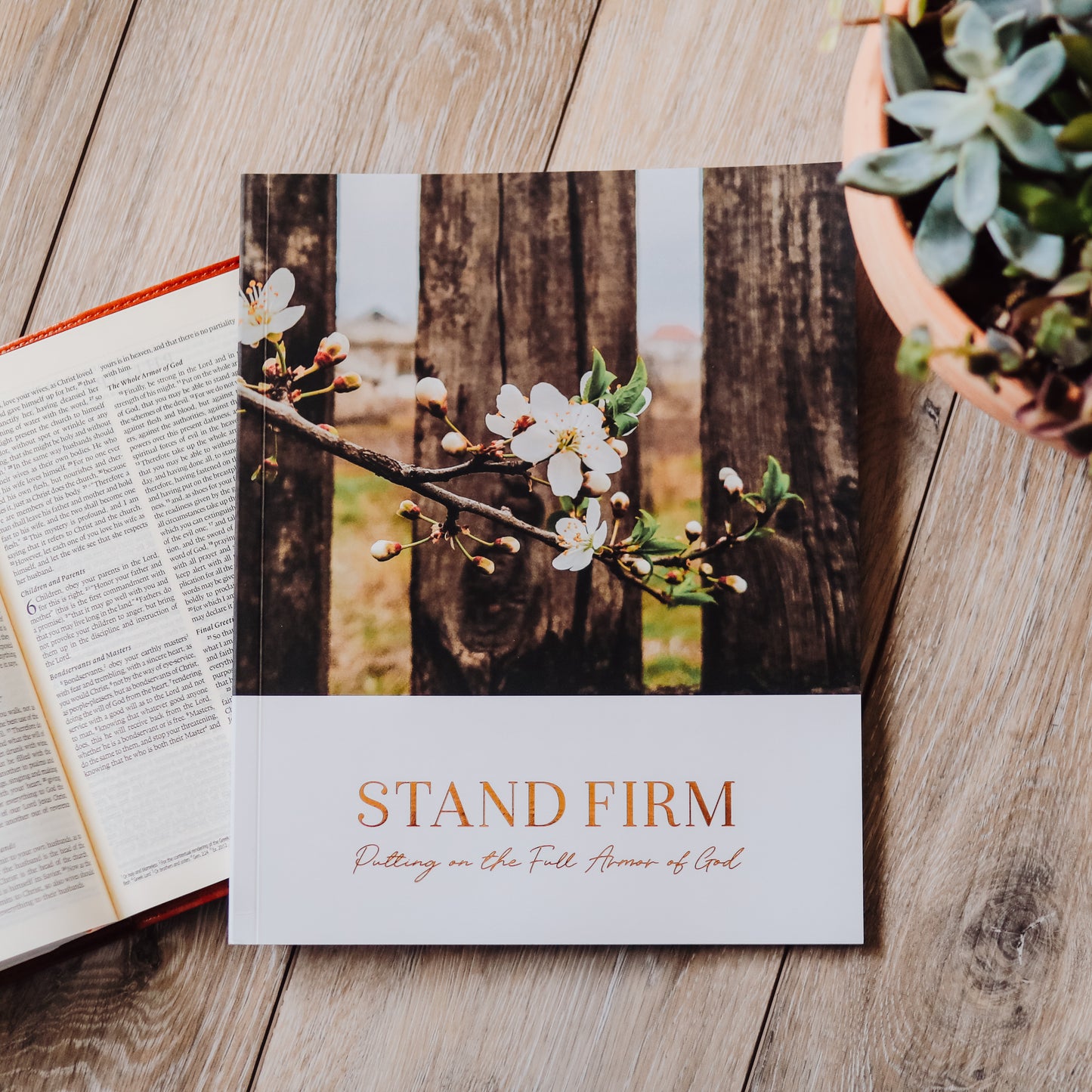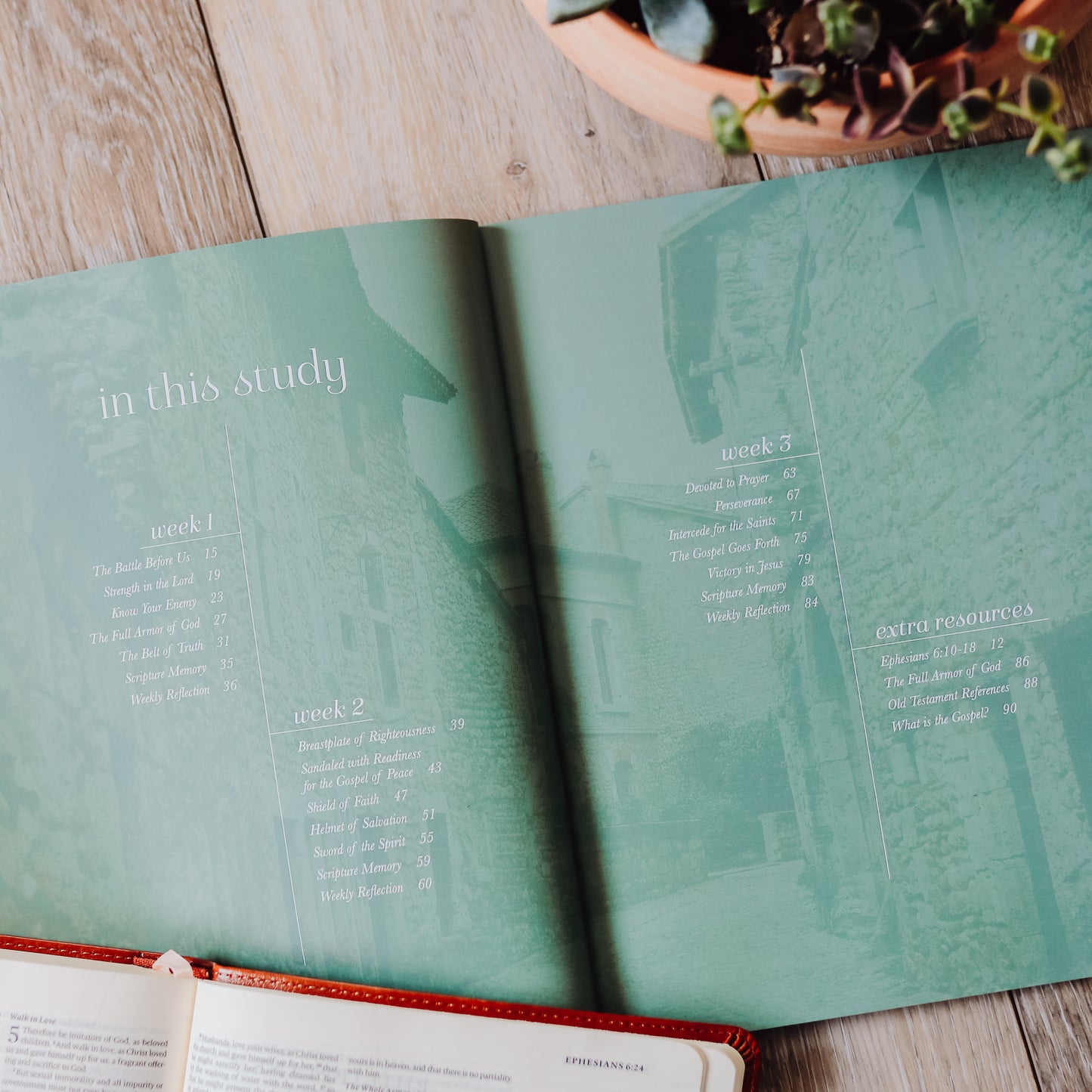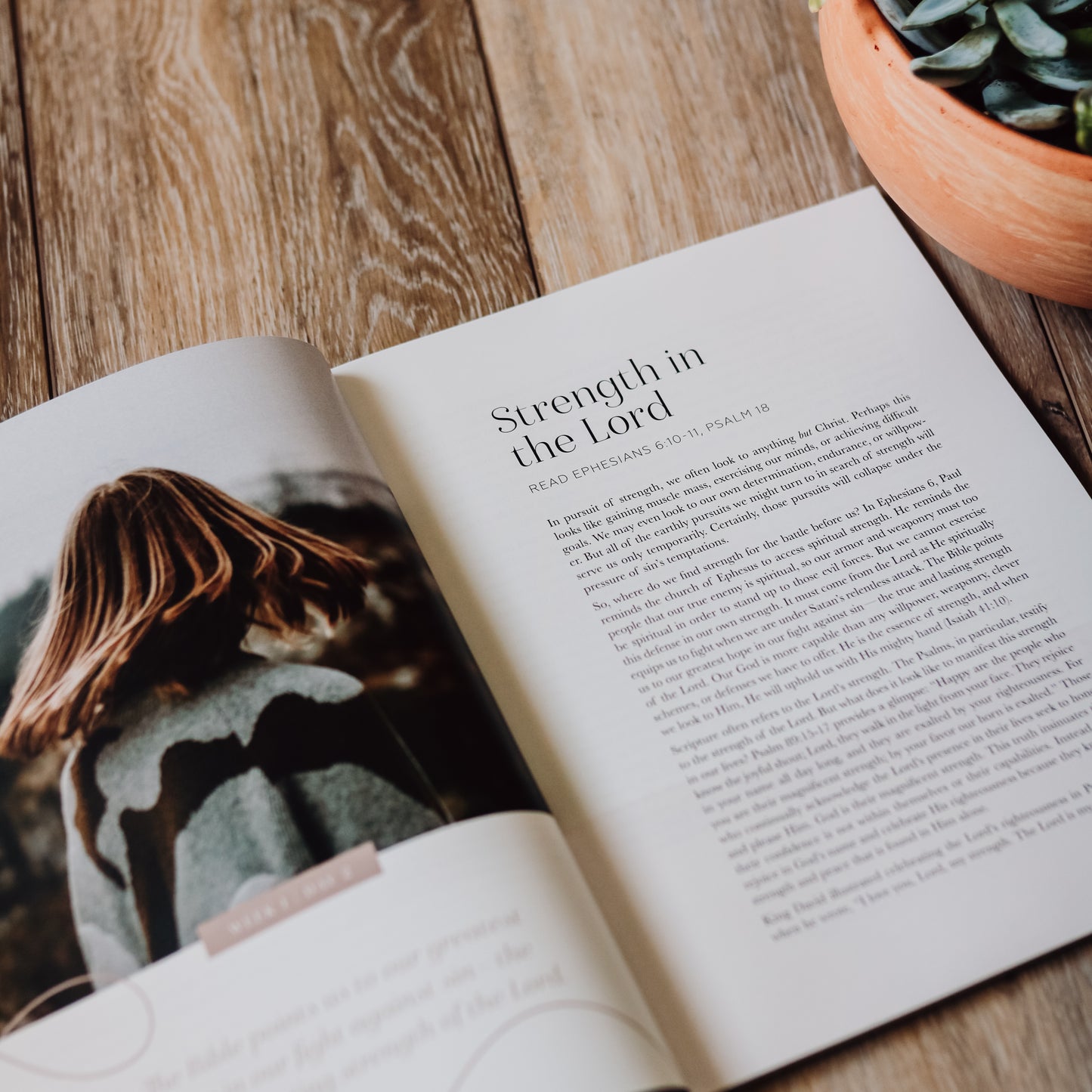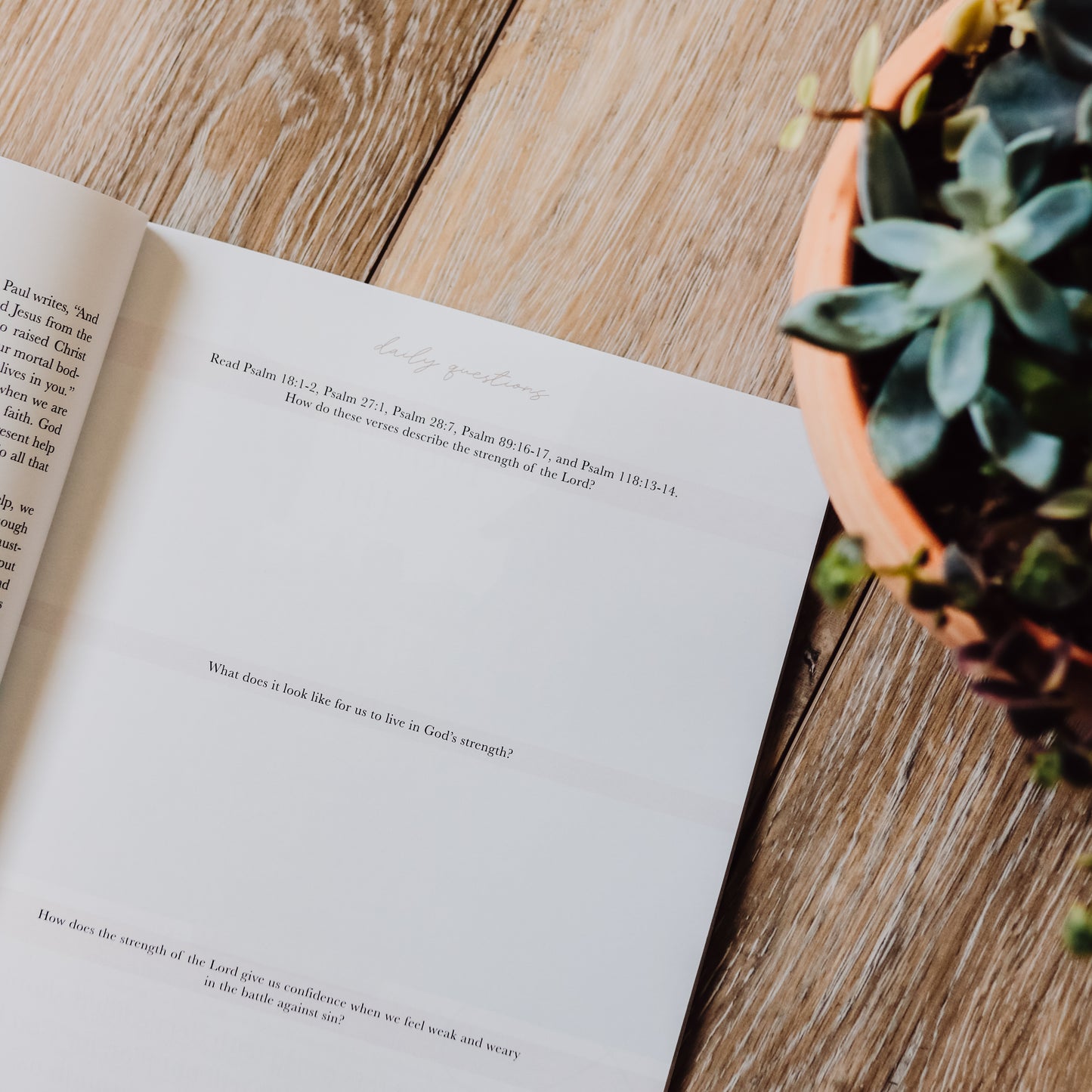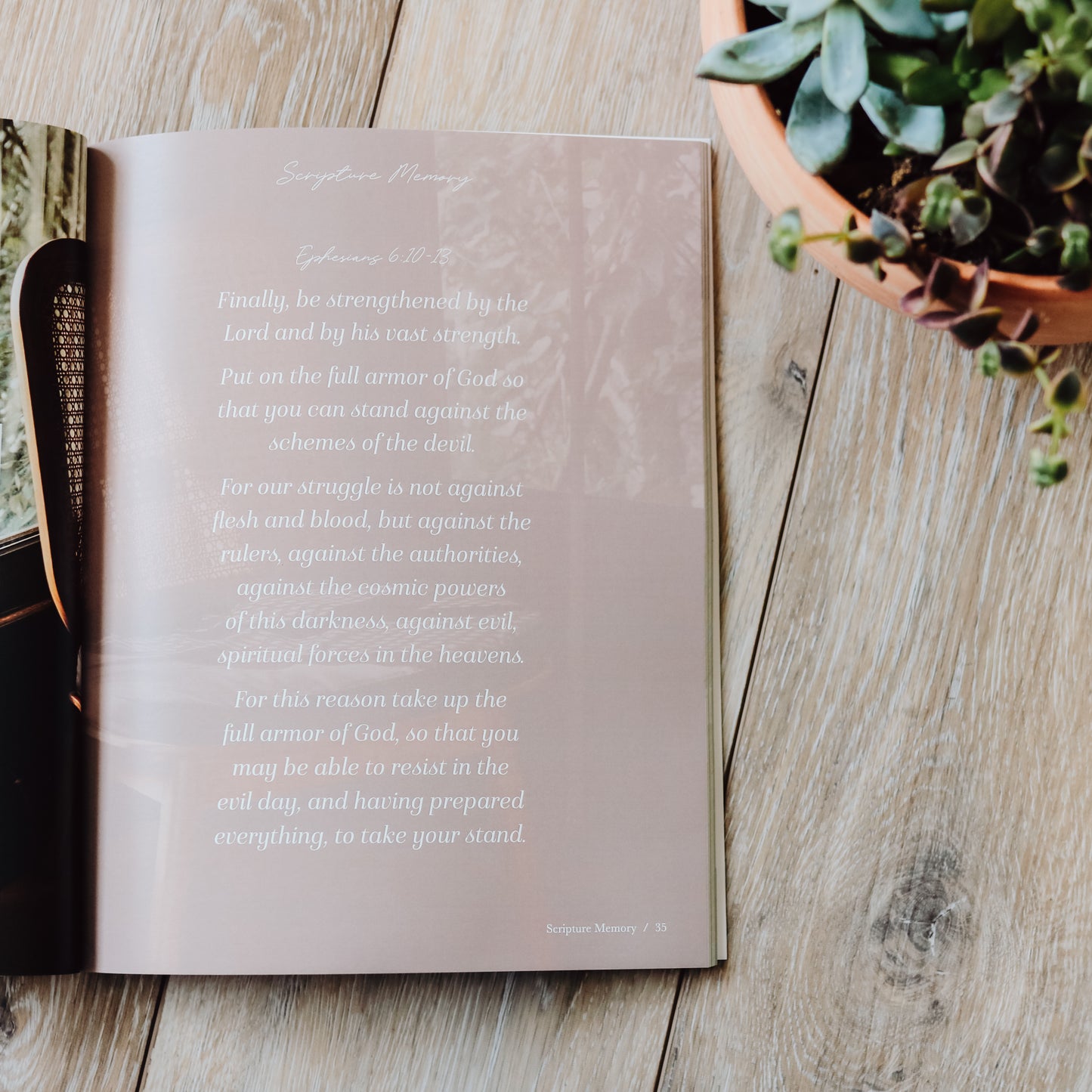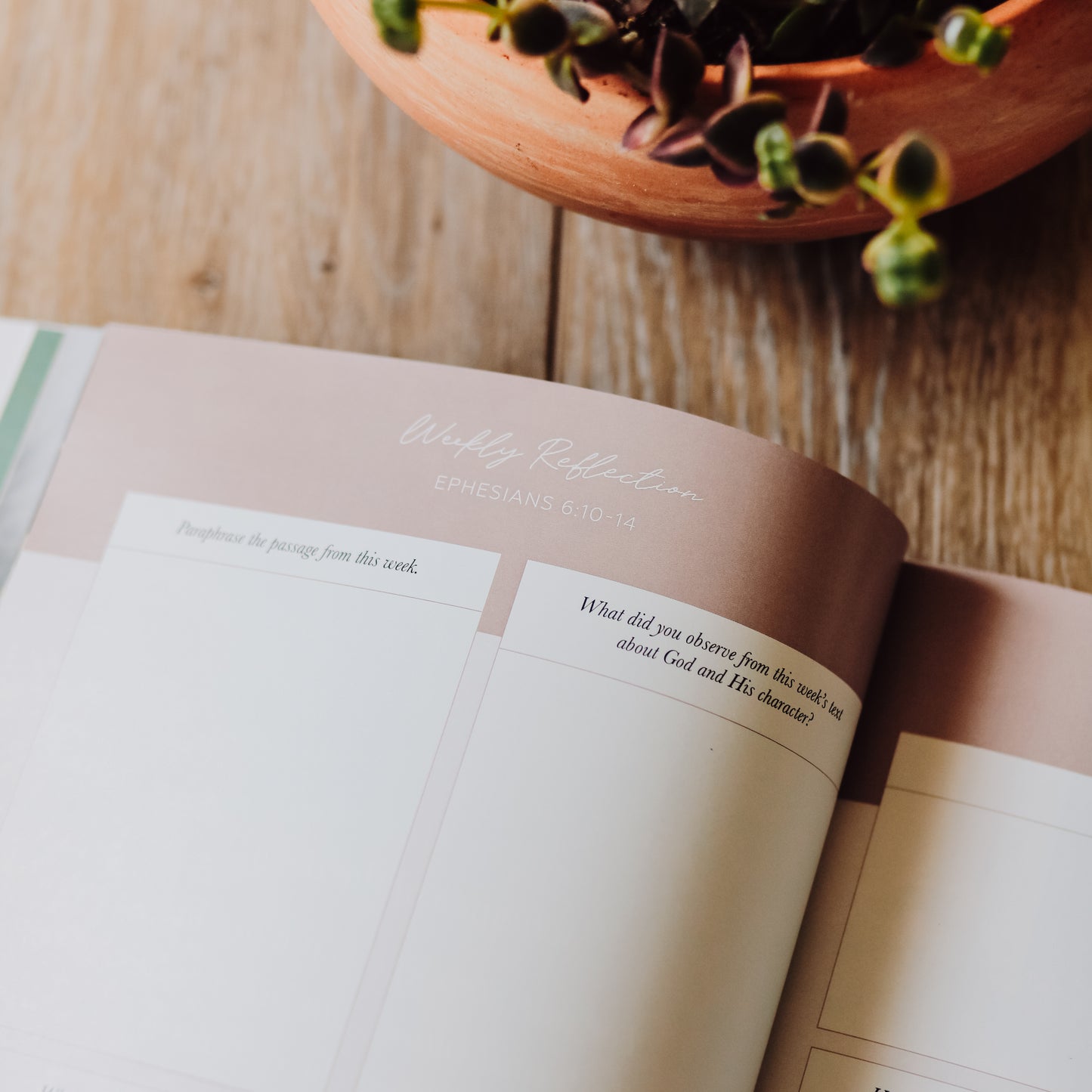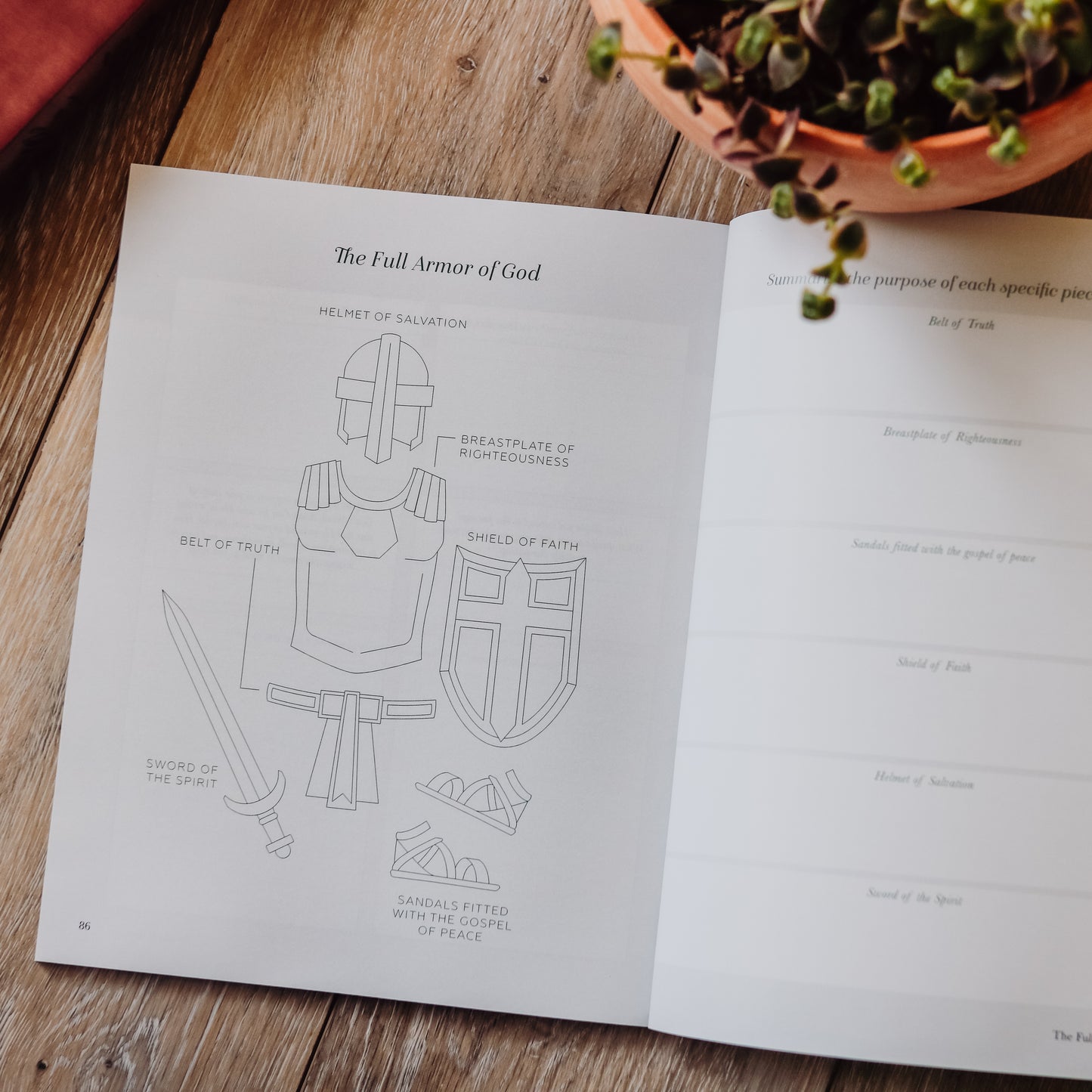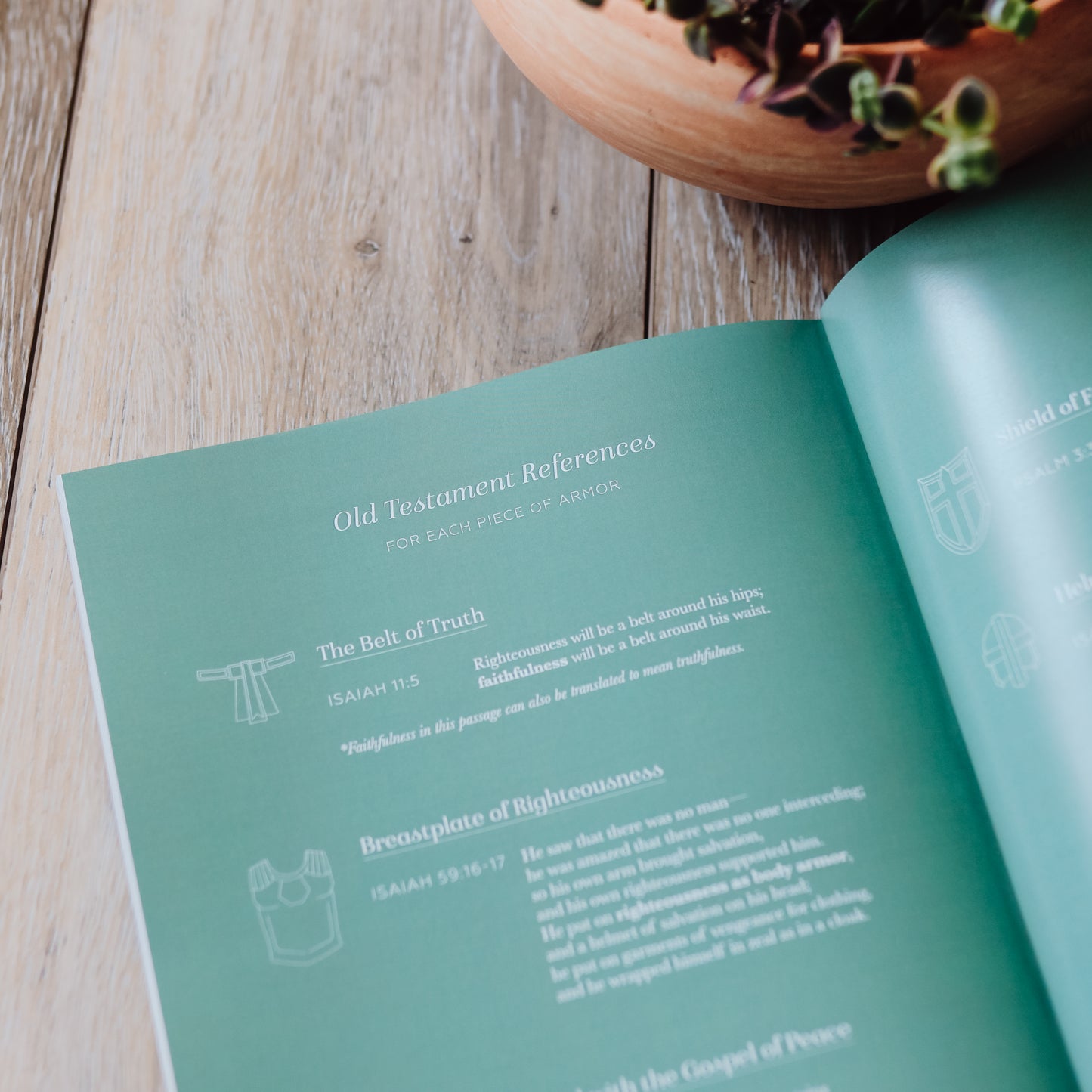 Amazing study
I did this study and I just finished it and it is absolutely amazing! I love the discussing questions they have and made me understand the armor of God! The Daily Grace Co. is such a great company!
We are so glad you enjoy this study friend! We hope you recommend it to friends and family!
Fantastic book
Ordered some Bible study books through here and they are just beautiful! I'm looking forward to using them as I dive deep into the word and use them as tools to help me!
We are excited for you to start friend!
Stand Firm Study
We've been the book of Ephesians at church, and recently started the end of the book, which goes over the Armor of God. Definitely wanted this study to further my knowledge of what we need to put on everyday. Study is wonderful and I would definitely recommend it to anyone! Daily Grace never fails with amazing studies. Excited for the next one I will do!!
Great studies!
Enjoying my new Bible studies for me and my family so much! Great material!
Beautiful
I bought this for my husband and me to do together and is beautifully put together!we are enjoying this devotional and looking at the armor of God in a new way.