Regular price
$12.00
Sale price
$5.00
Unit price
per
Sale
Sold out
Grab this set of Tabletop Conversation Cards to use at your next dinner party or small group event!
This set of 4" x 4" cards includes 20 questions and fun prompts to get people engaged in conversation and sharing stories for community building—perfect for a small group activity or for family meals together!
View full details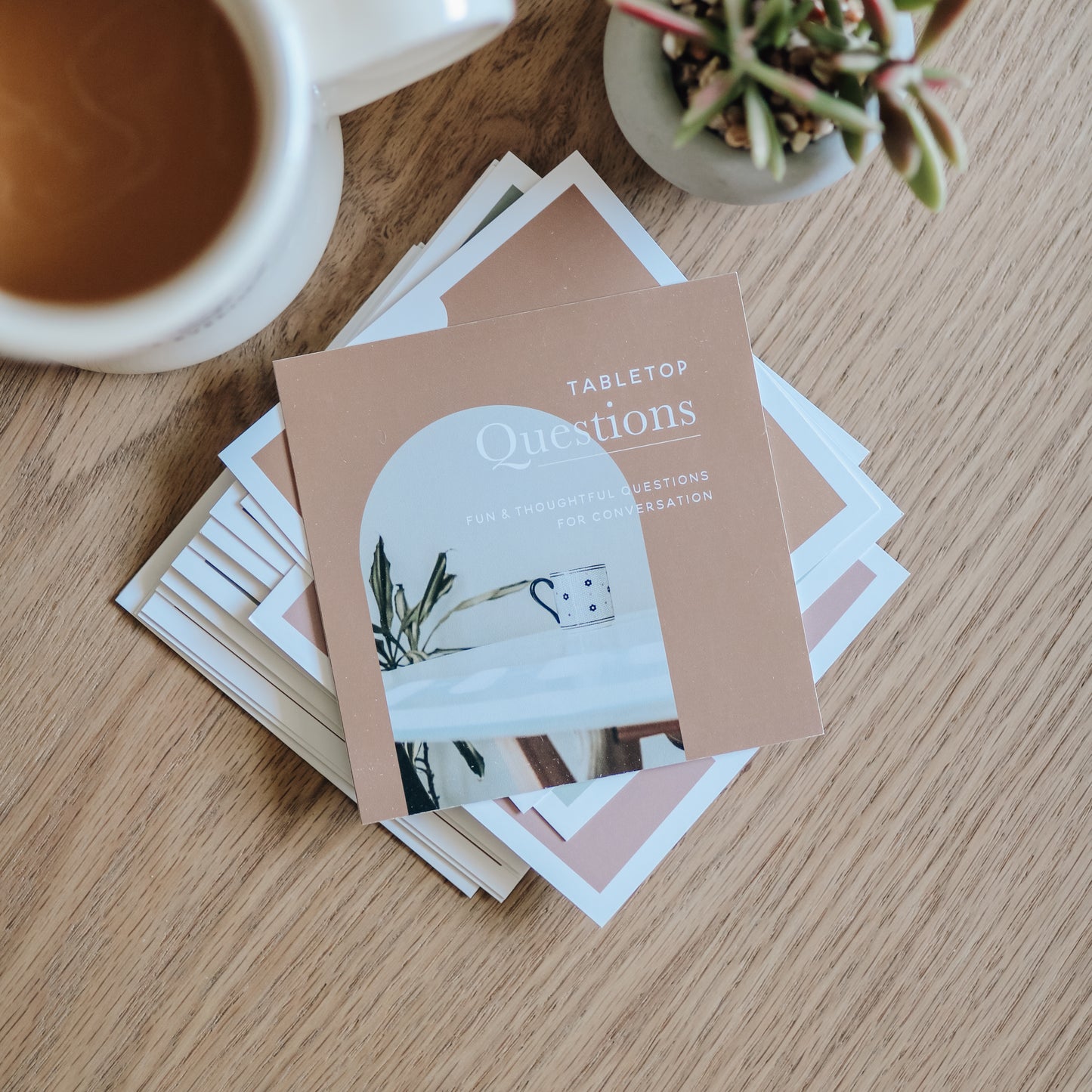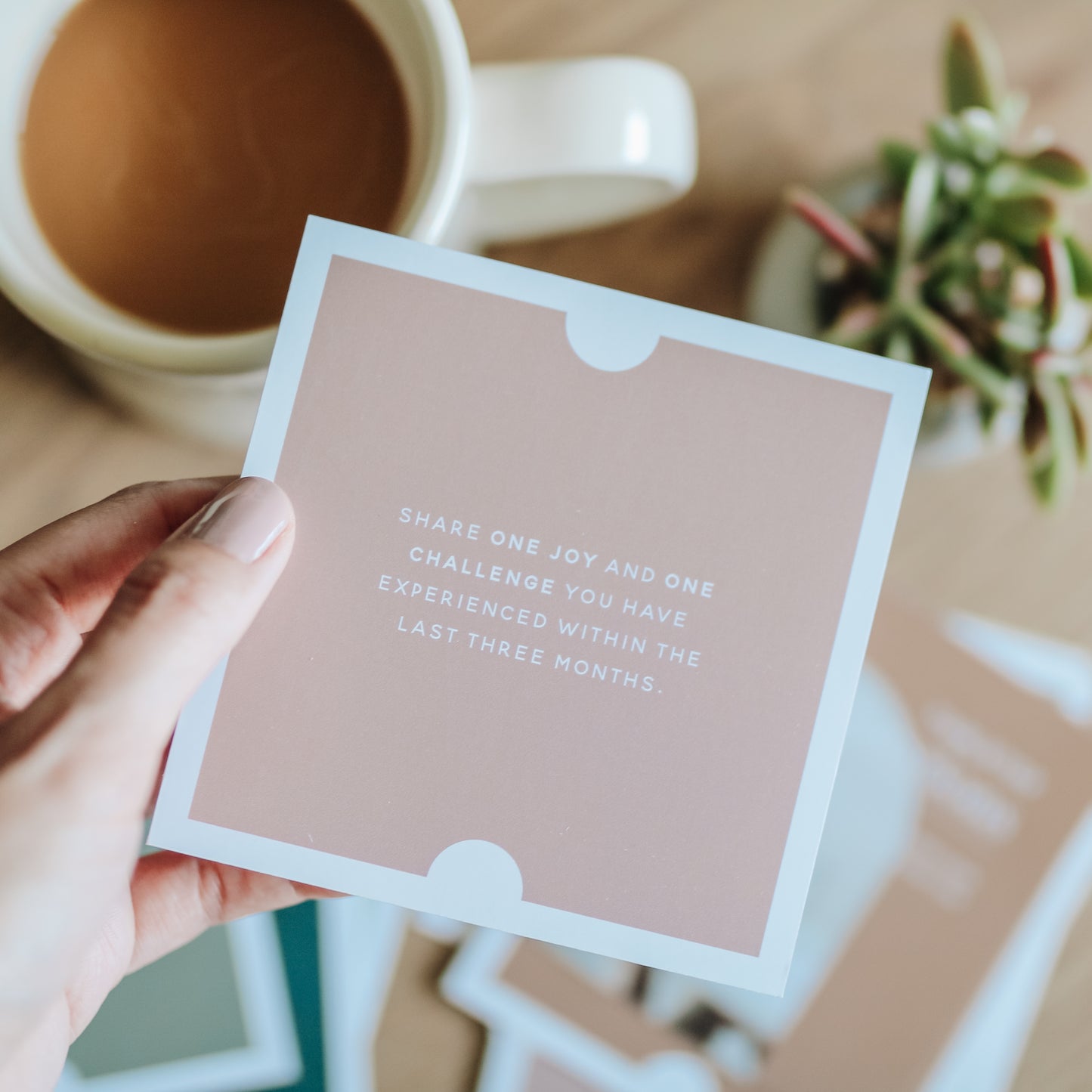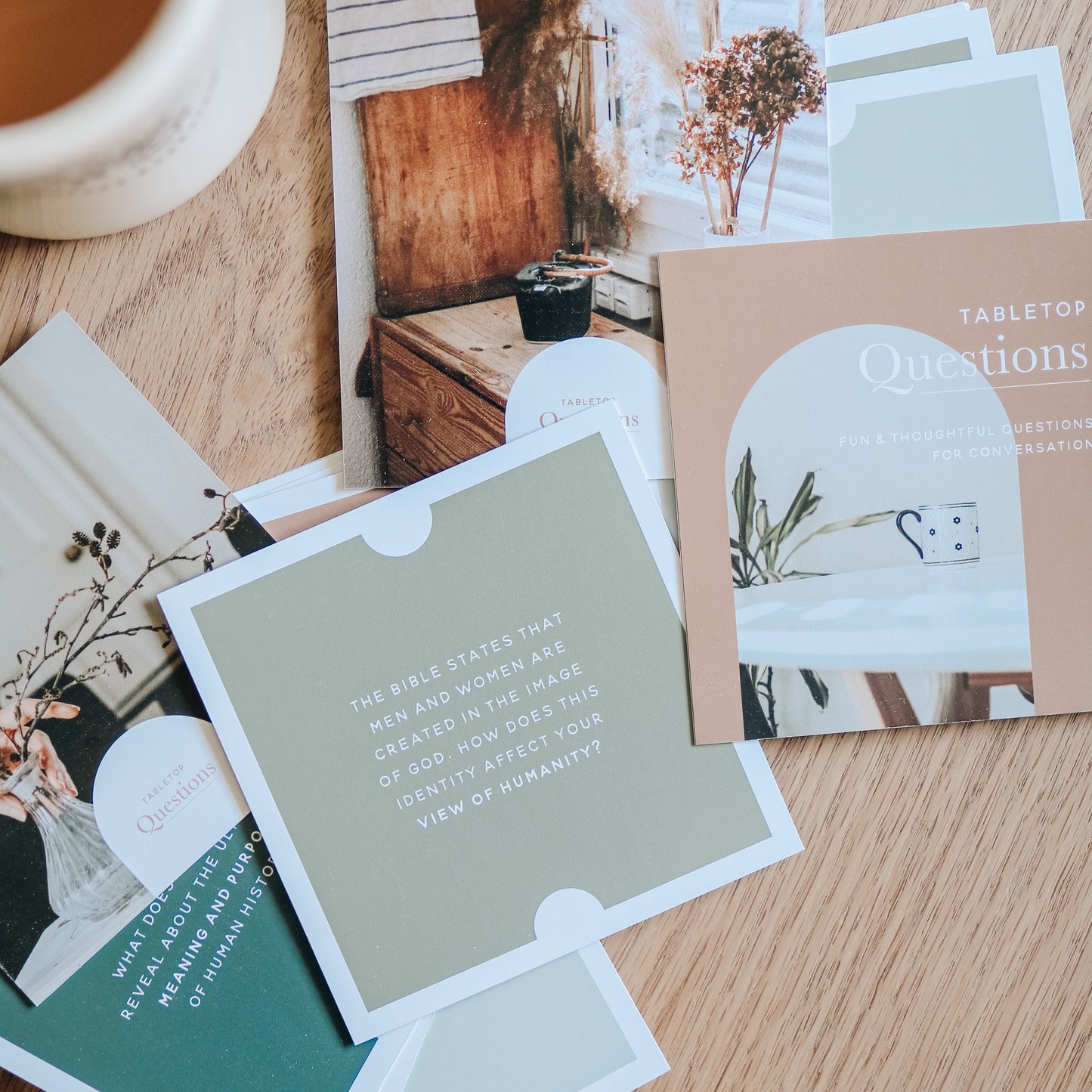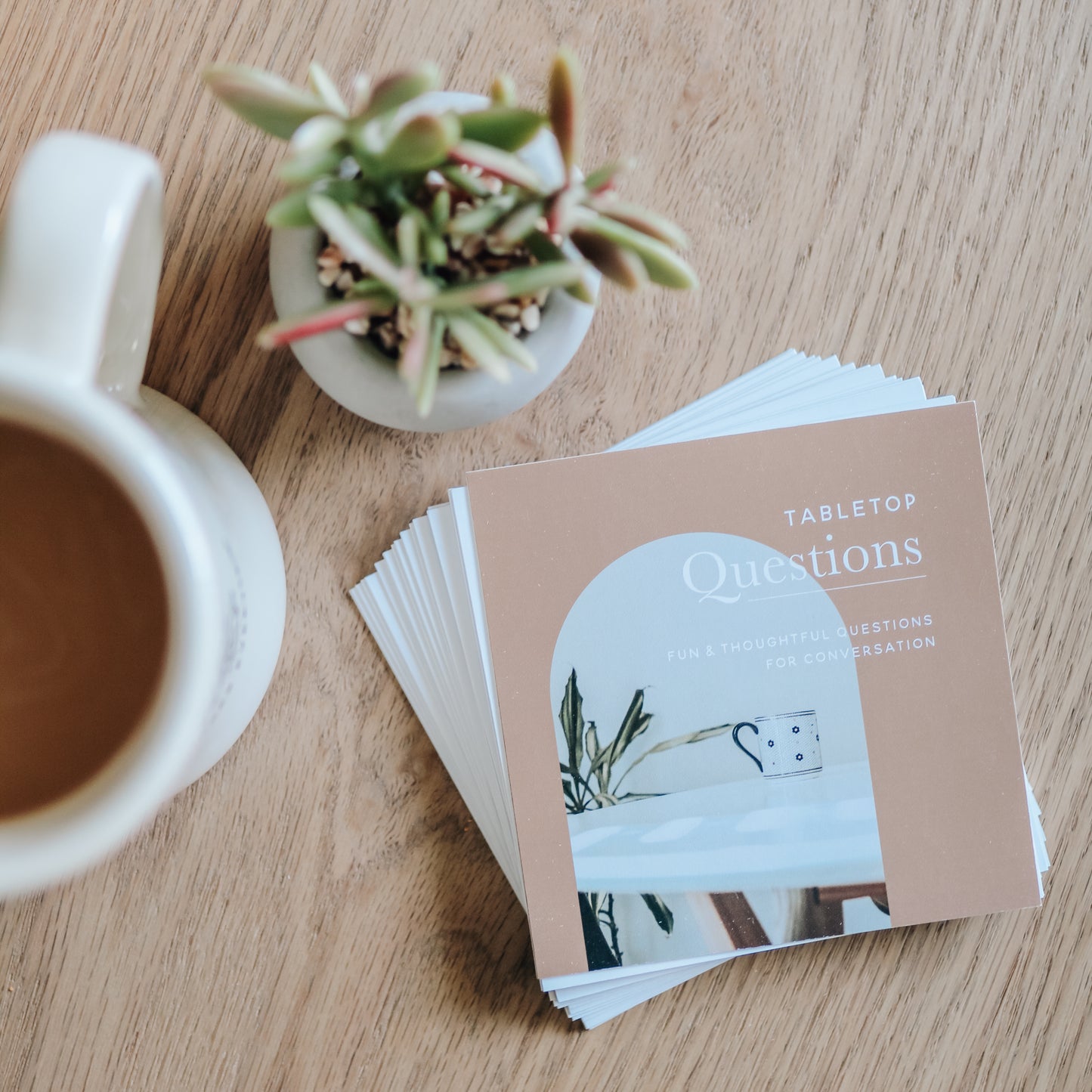 A new way to spend our evening
My husband and I work long hours and by the time we are home we are beat. Conversation topics can be hard to come up with, and Friday we had a blast talking about who we'd like to meet most and why!
Tabletop Conversation Cards
Great conversation starters
Nice to have these on the dining room table when we're looking for some deeper conversation!
Great buy!
I LOVE these. These are such a great resource to mix things up among your small group, youth group, or just friends! I am so glad I got these! They are so handy and useful!
Jumpstarts great table conversation!
Love when we can have conversation around the table that is meaningful and thoughtful. These cards have helped to do just that!