Regular price
$12.00
Sale price
$12.00
Unit price
per
Sale
Sold out
When you use Wildcards, you are in total control of your goal-setting journey! Create a customized experience inside your PowerSheets® with pages that speak directly to your season in life. From organization and decluttering to book lists, financial check-ins, and fun lists, the Wildcard Page Pack is full of meaningful worksheets to help you make progress on your unique goals right away.
Wildcards are now printed in a new, slimmer size, perfect for 90-Day PowerSheets and one-year PowerSheets alike!
Inside each pack you will receive:
Goals At-A-Glance (4): Easily keep your 2022 goals in front of you. Refresh 4 times a year with your quarterly goals!
Perpetual Calendar (1): Track birthdays and anniversaries month-by-month
Fun List (4): A blank checklist for a seasonal bucket list or to record favorite memories
Organize + Declutter (1): Make a list of spaces to organize and a plan for when
What to Read Next (1): For bookworms and casual readers alike
Books Read This Year (1): Keep notes on your favorites 
Lifegiving Home (1): A simple checklist for household routines
Relationship Tending (1): Brainstorm ways to love on your family and friends
Financial Check-In (2): Understand your overall assets and liabilities at a glance and stay on track with financial goals
Go-To Meals (1): At-a-glance favorites for breakfast, lunch, and dinner 
Go-To Dinners (1): At-a-glance favorites for the trickiest meal
My Daily Rhythms (1): Record your morning and evening routines
A Year of Celebration (1): See major holidays and your own unique occasions in one place 
Celebrating Wins (1): Record your little-by-little victories
My Legacy (1): Simple prompts to start dreaming
Weekend Reset (1): Prepare well for the week ahead
Each Wildcard Page Pack includes 25 perfectly-sized Wildcard Pages, pre-printed on high-quality 80lb wood free (won't yellow!), 4.75 x 8 inch paper.
Prefer to download and print Wildcard Pages yourself? Each set of PowerSheets comes with free access to our exclusive library within Goal School!
View full details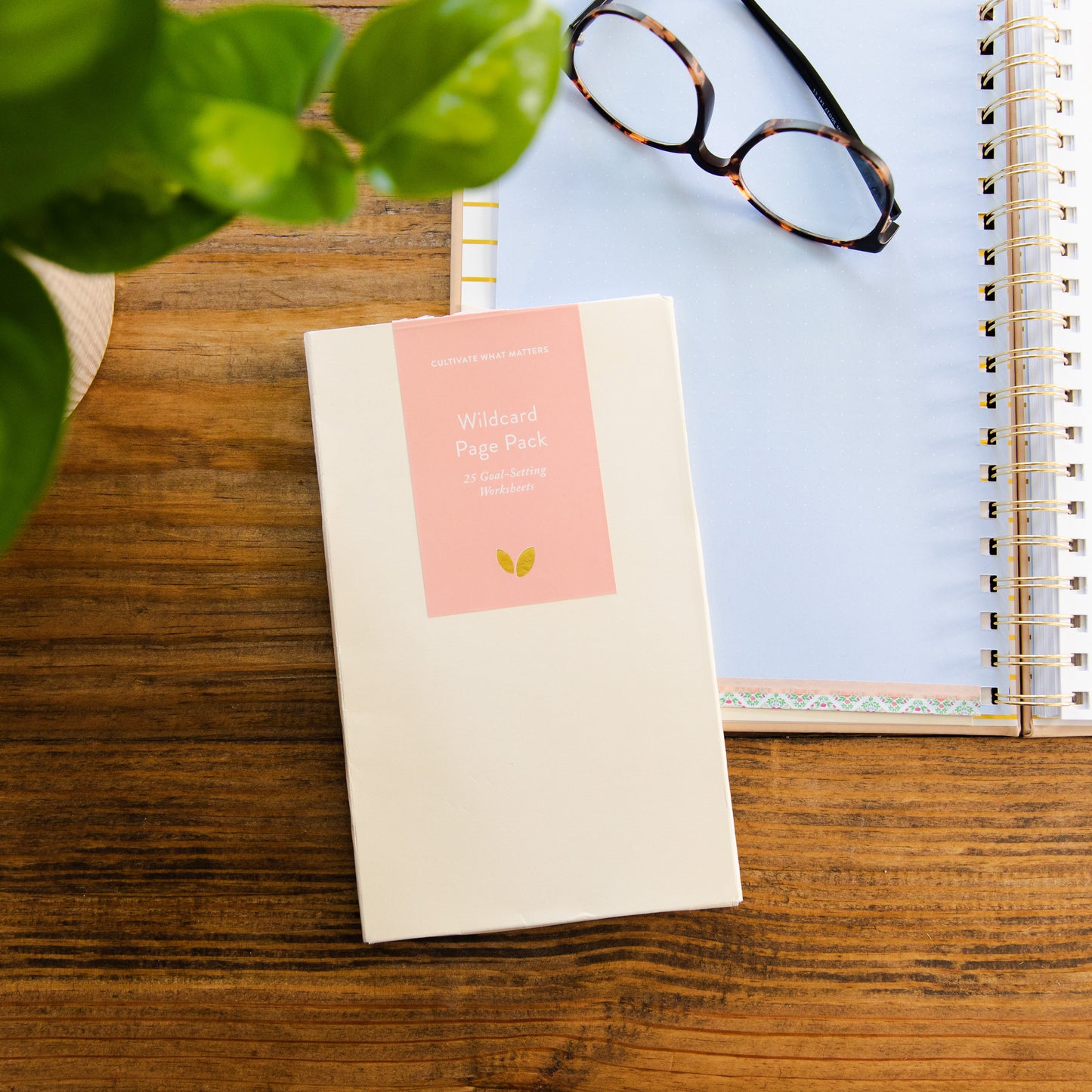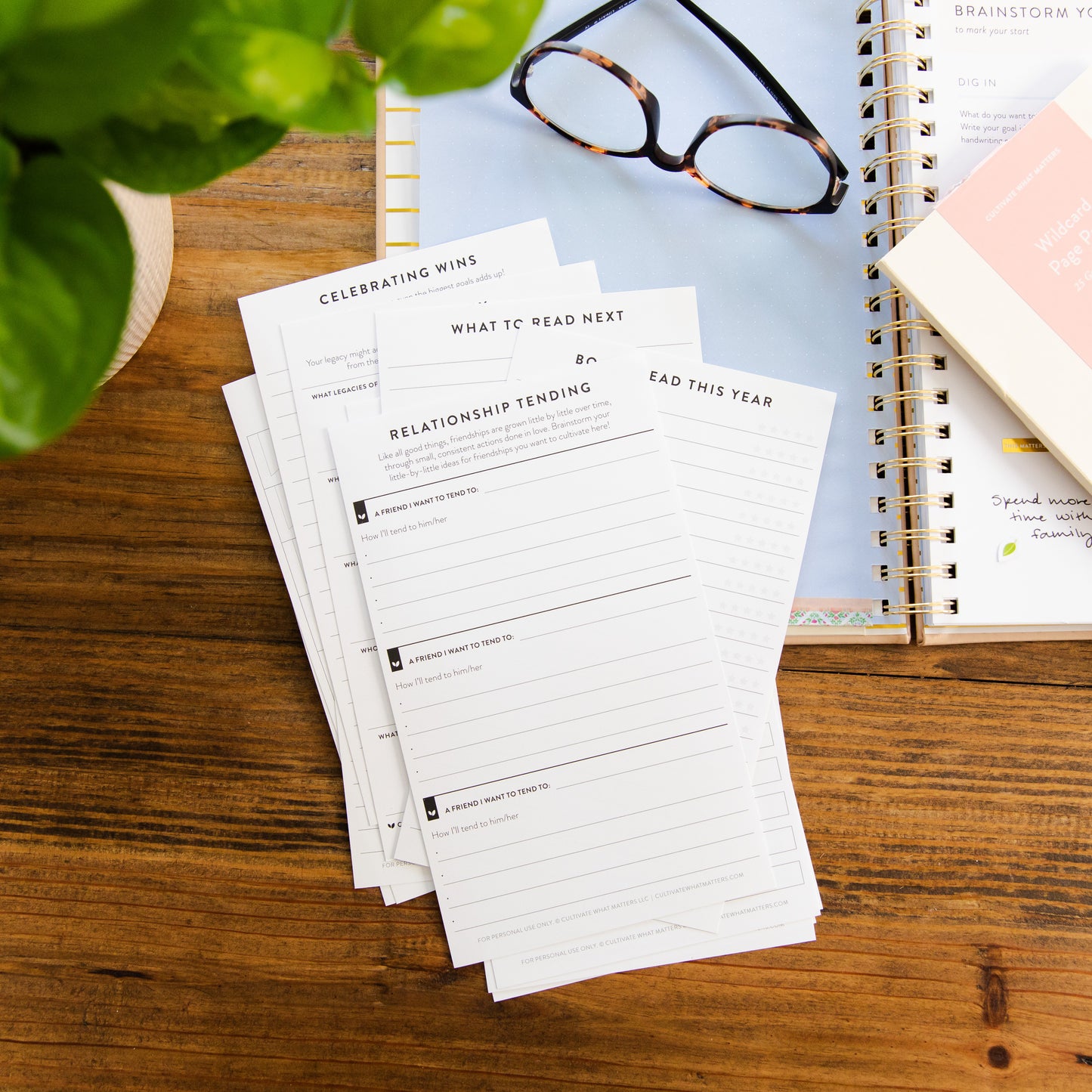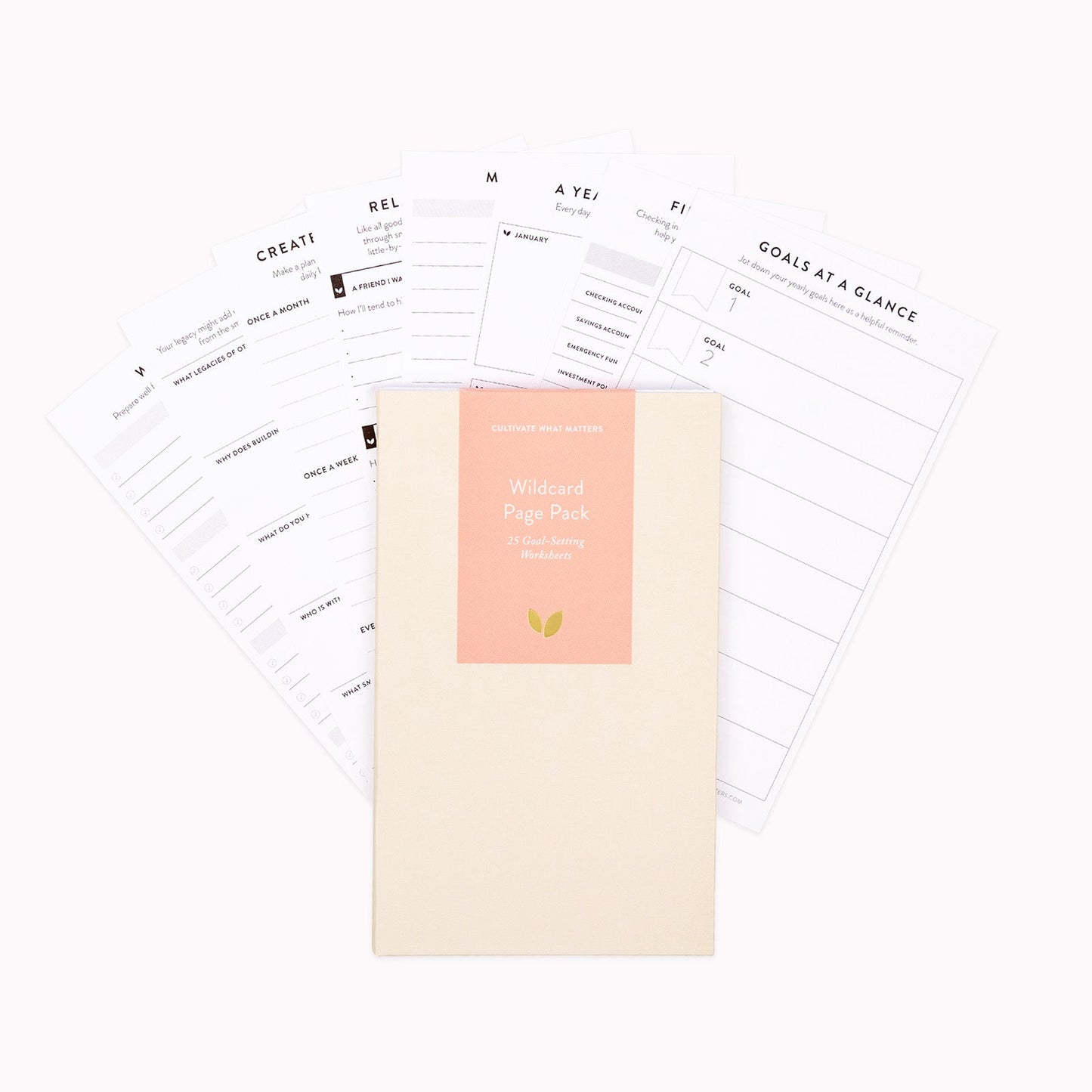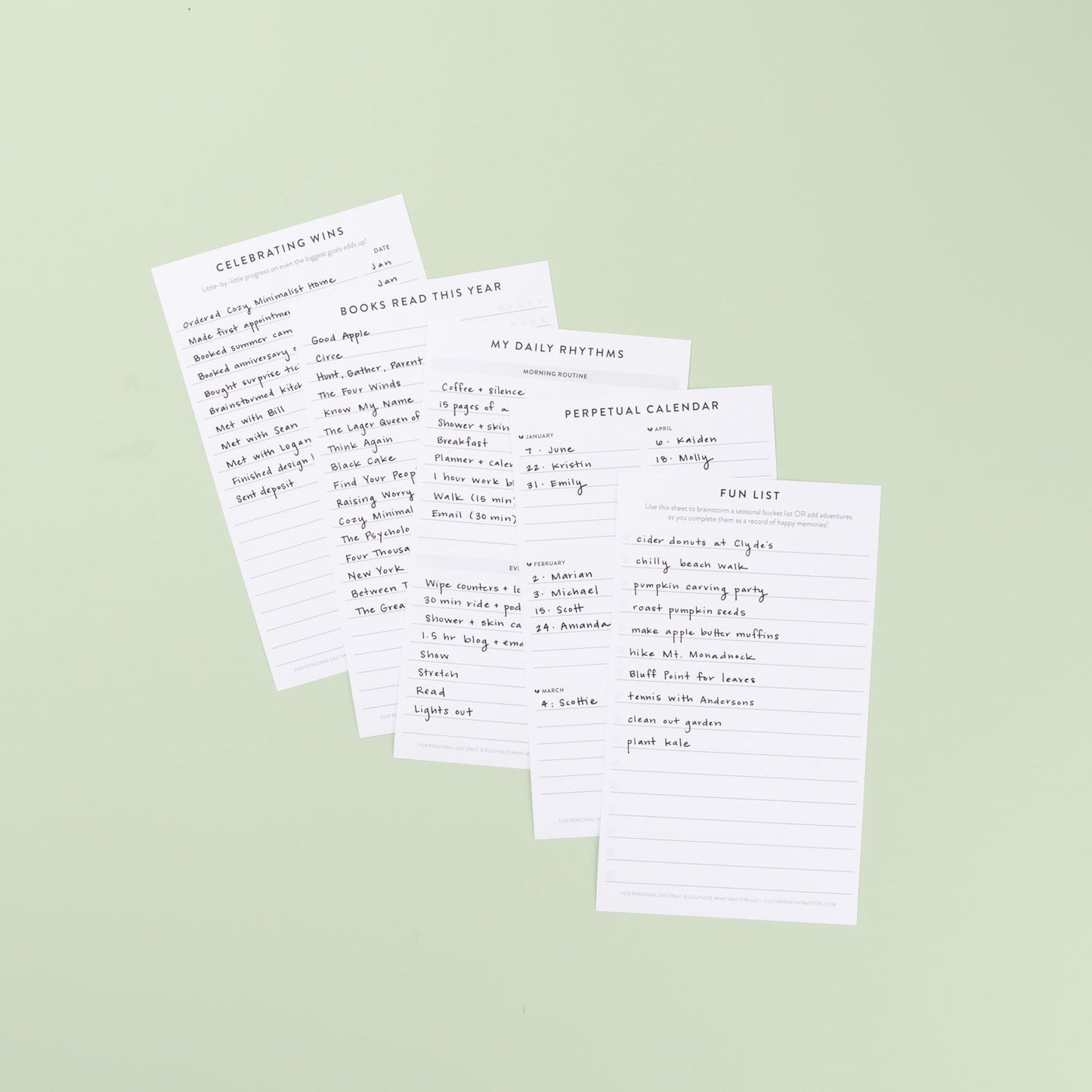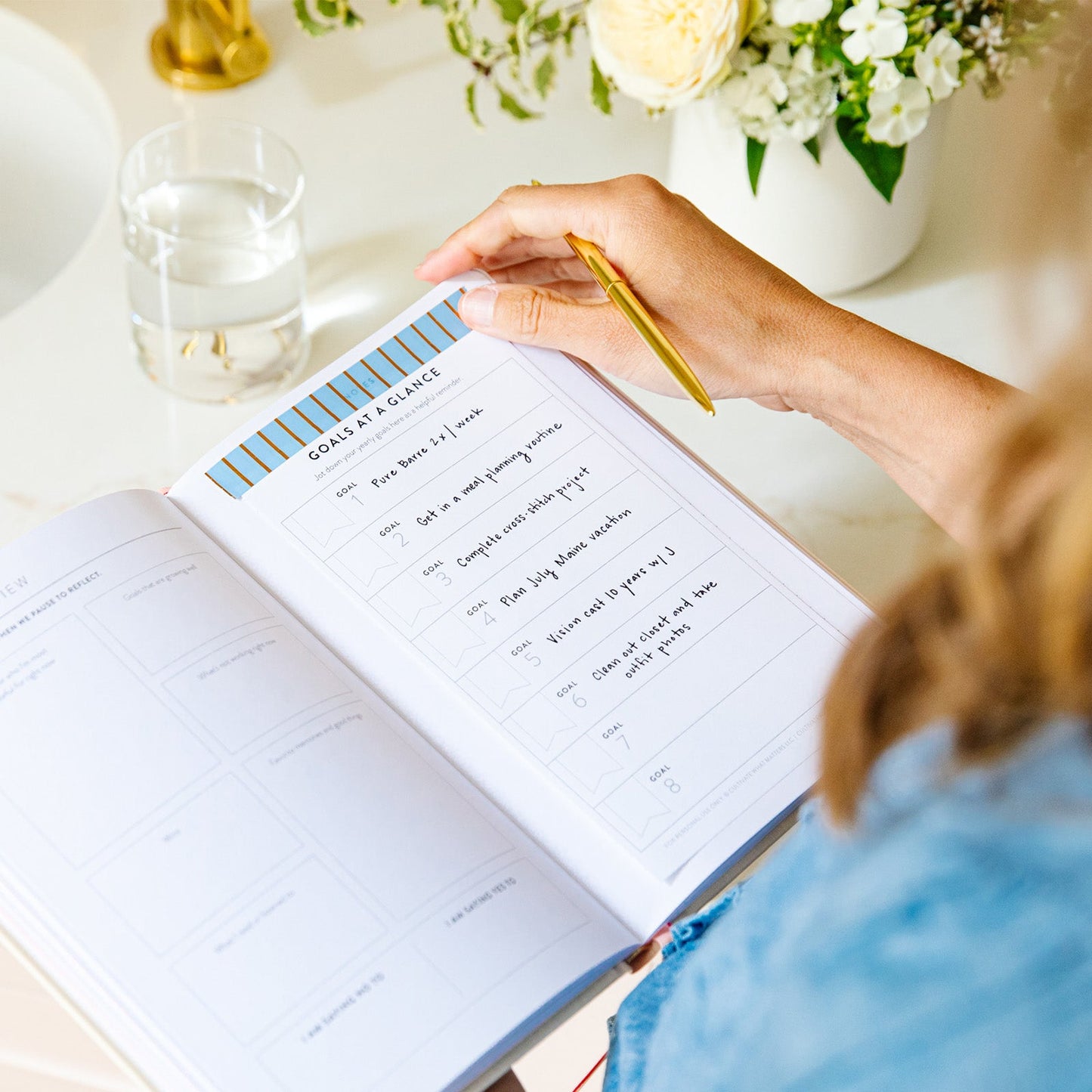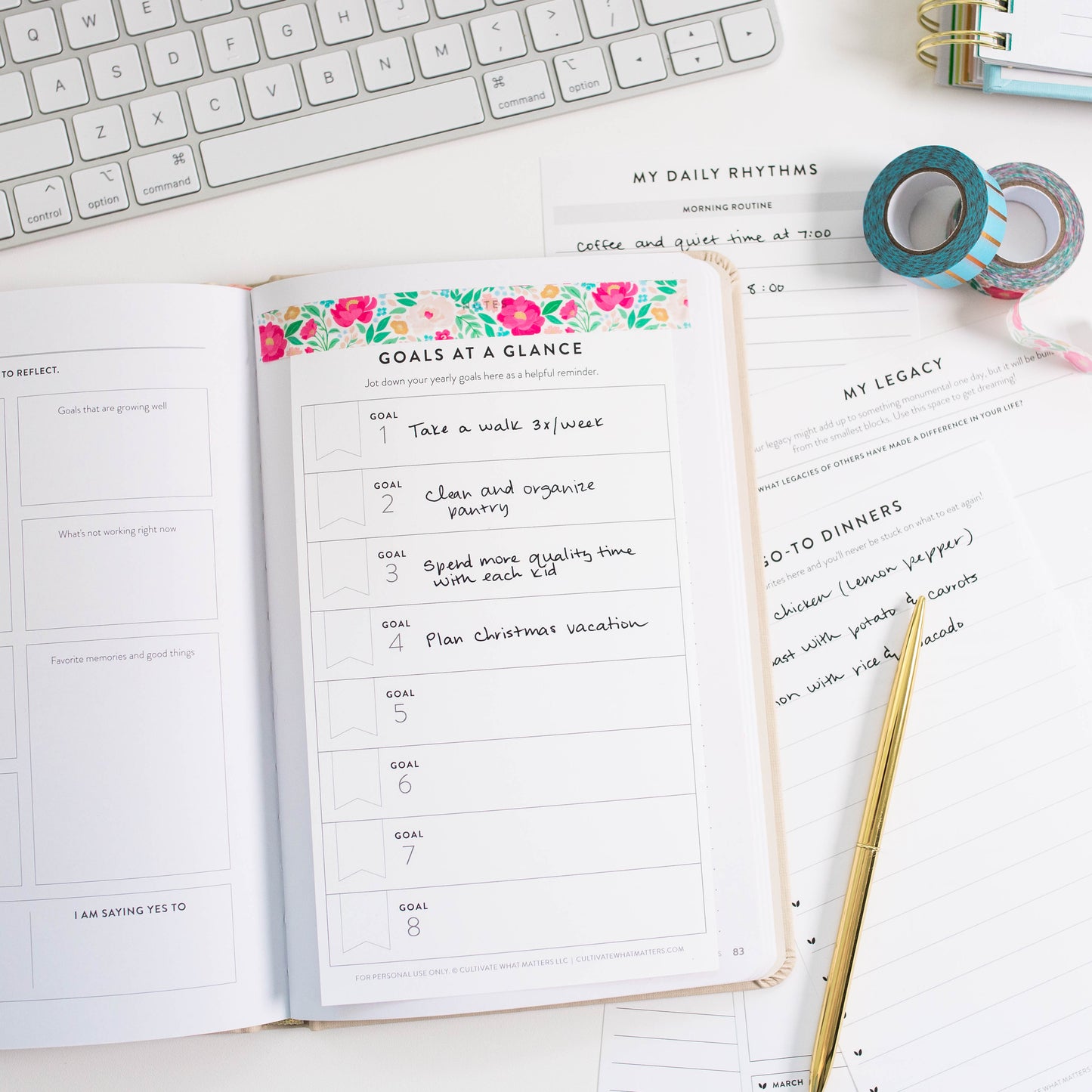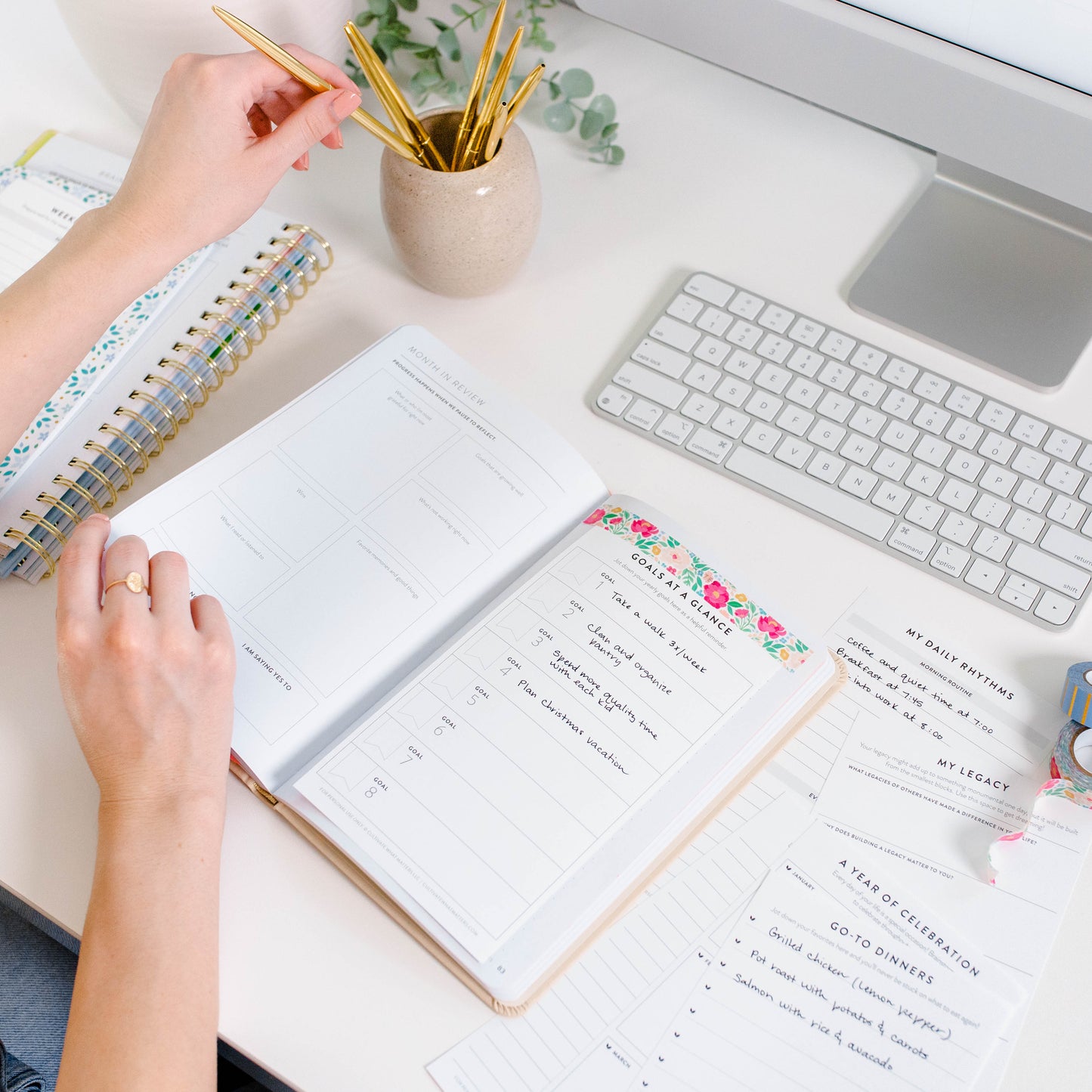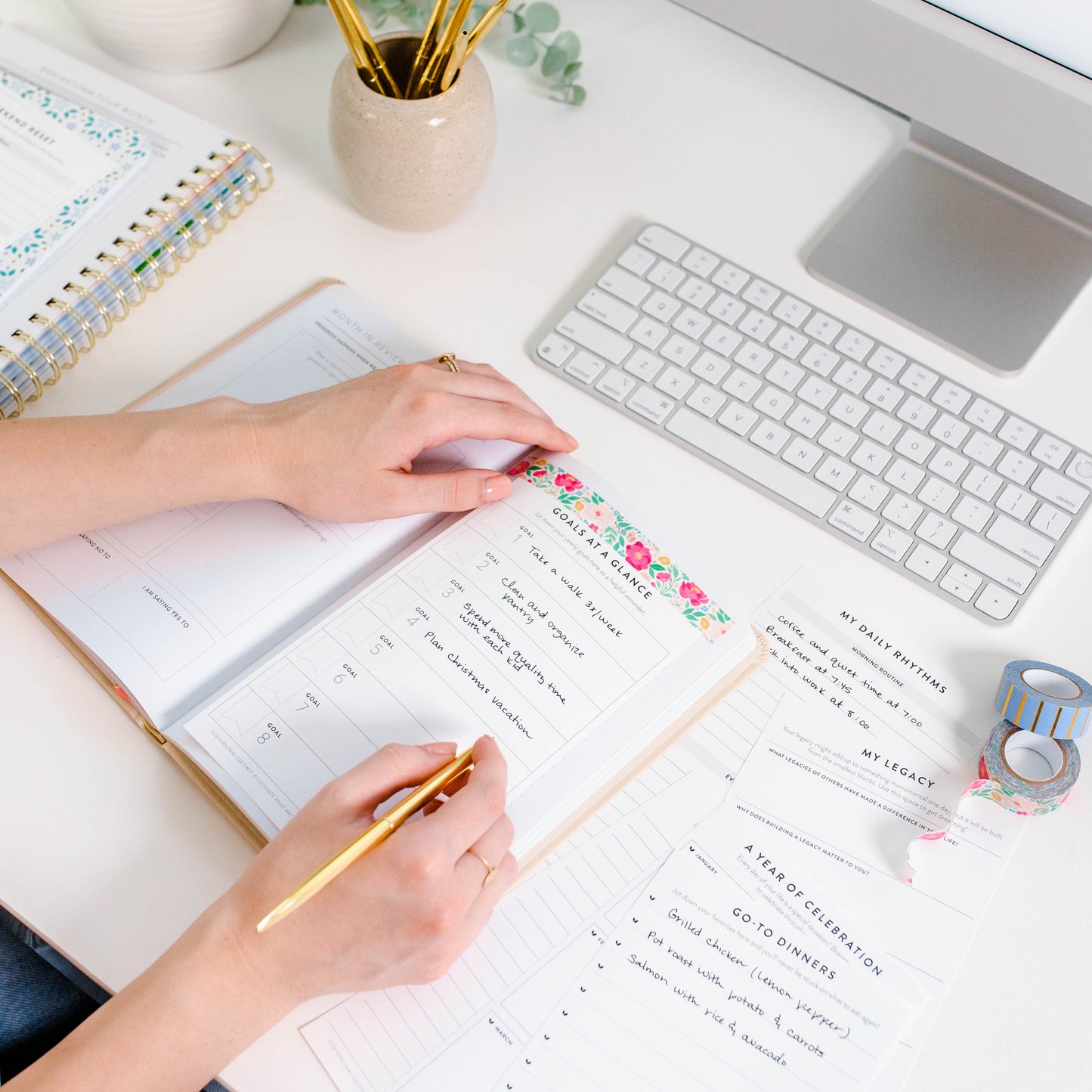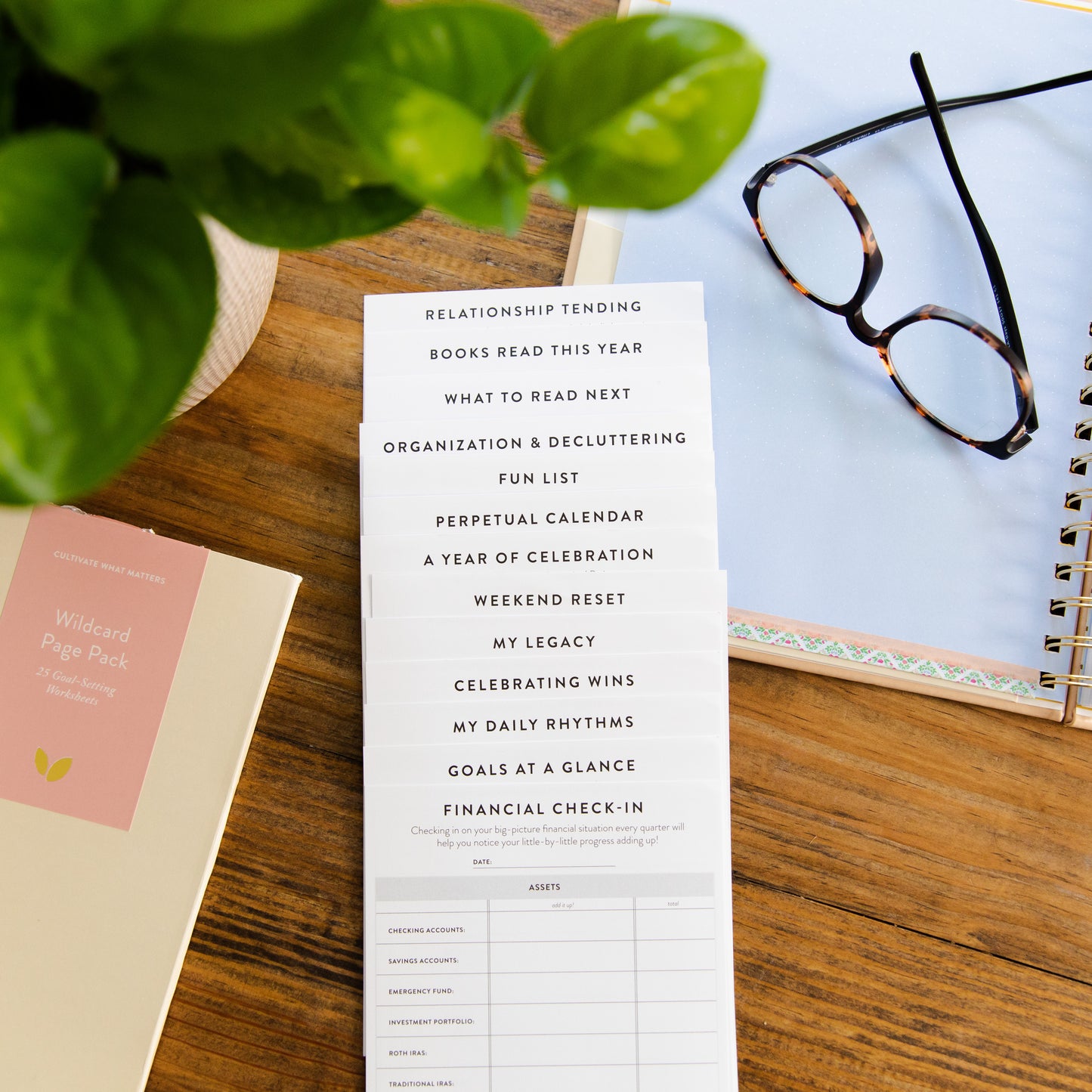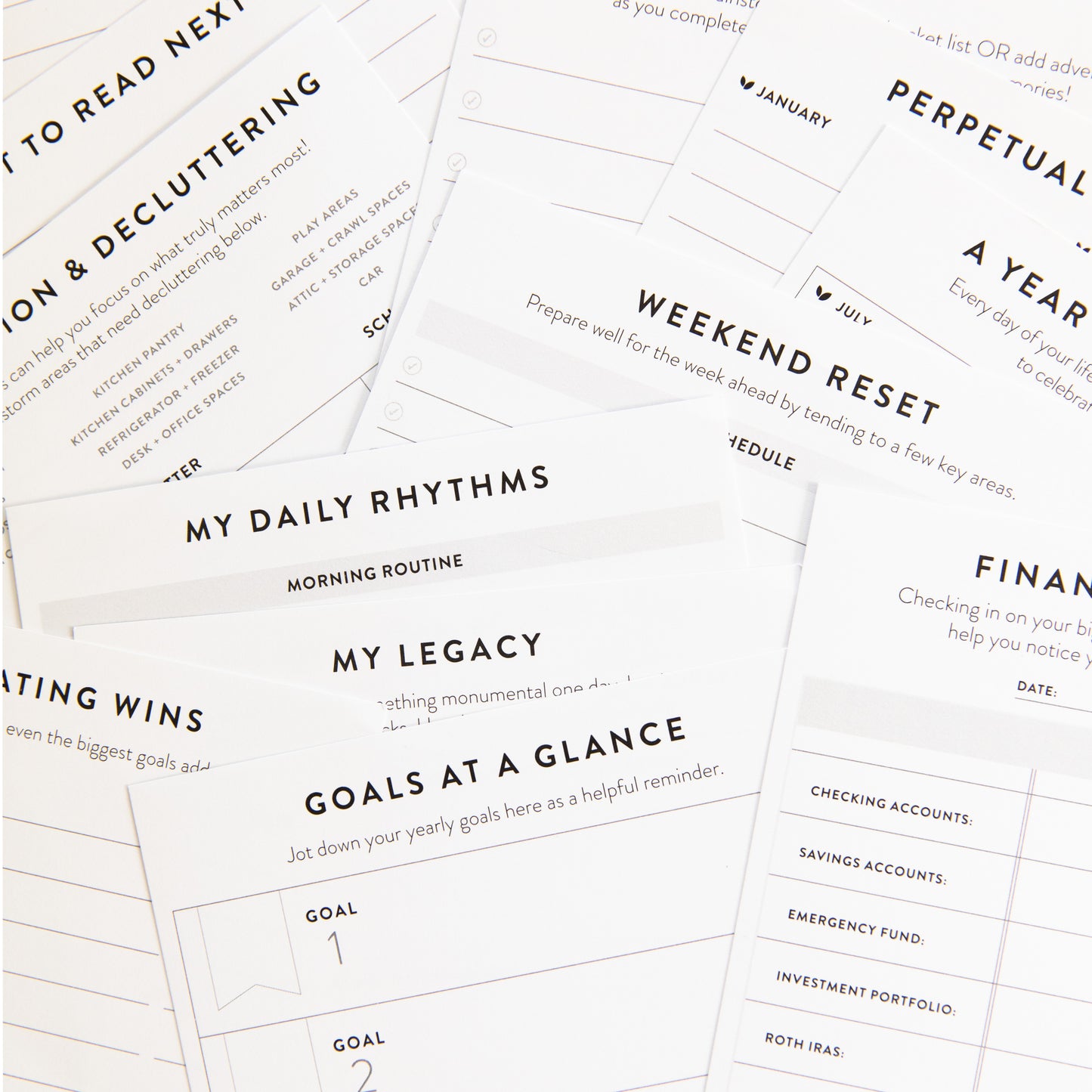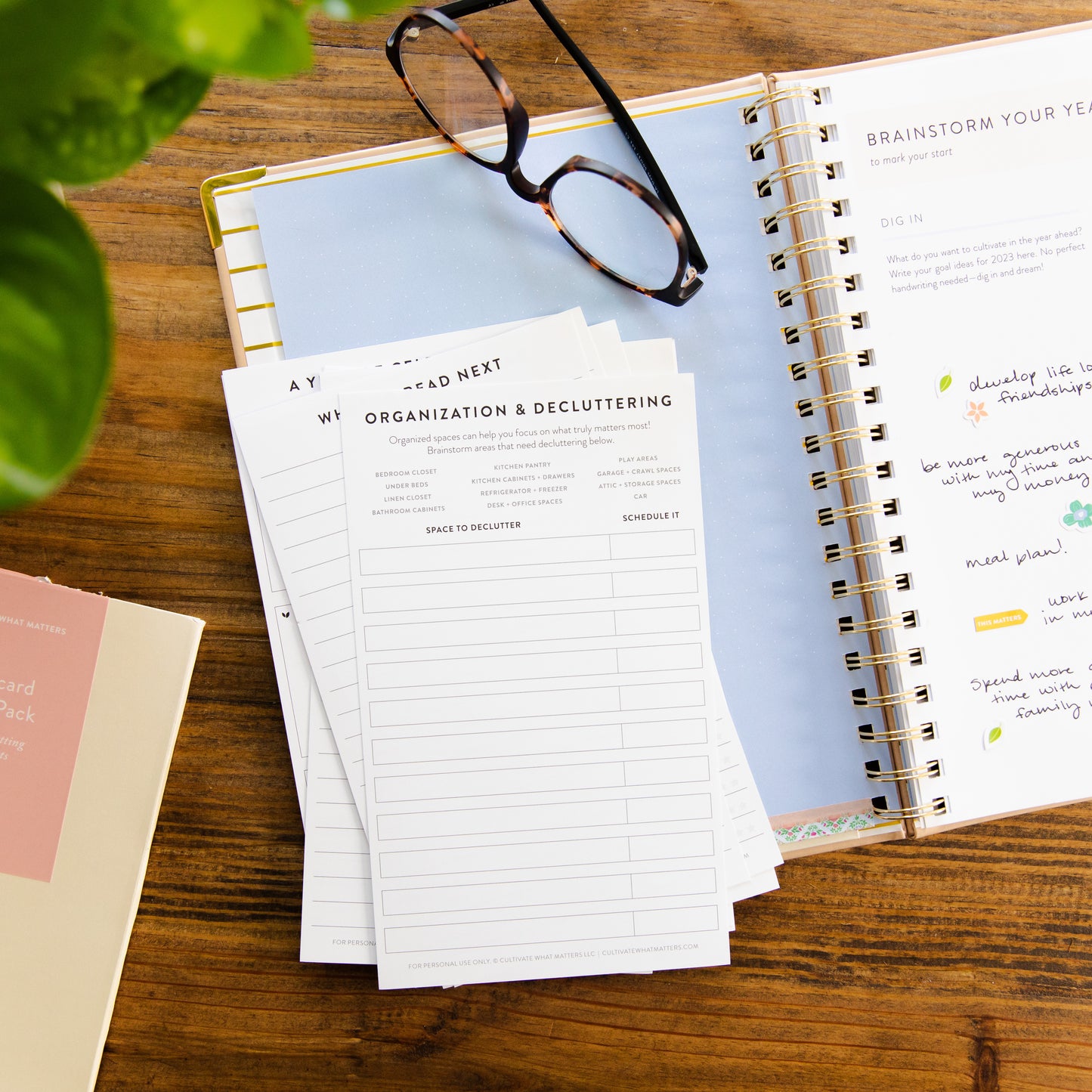 Creative
I love the variety in this pack. There are sheets with lists I don't think I would have thought of on my own, but find helpful in thinking creatively about how I organize my time and home! I wish a couple of them came with more copies. Great product overall!