Regular price
$32.00
Sale price
$32.00
Unit price
per
Sale
Sold out
Each piece of jewelry in our symbolism collection is uniquely crafted to remind us of God's goodness and our identity in Christ.
This necklace reminds us of 1 James 1:2–3, which reads,
"Consider it a great joy, my brothers and sisters, whenever you experience various trails, because you know that the testing of your faith produces endurance."
With 18k gold-plated brass with an adjustable 16"–18" chain, you can choose the length that's just right for you!
Wear it to work or school as a conversation starter or a reminder for yourself that we always have joy in the Lord.
Special Note:
• Nickel free and lead free
View full details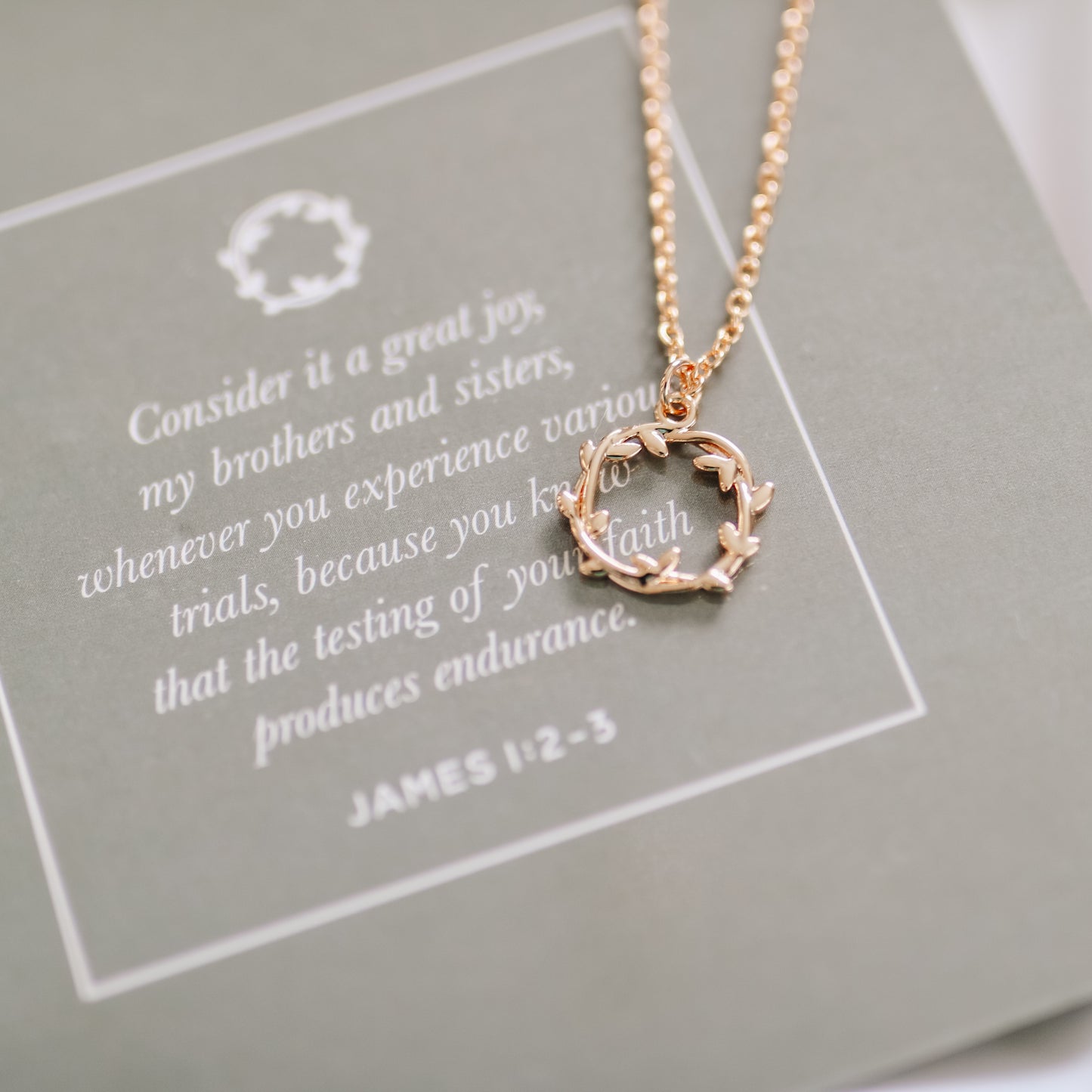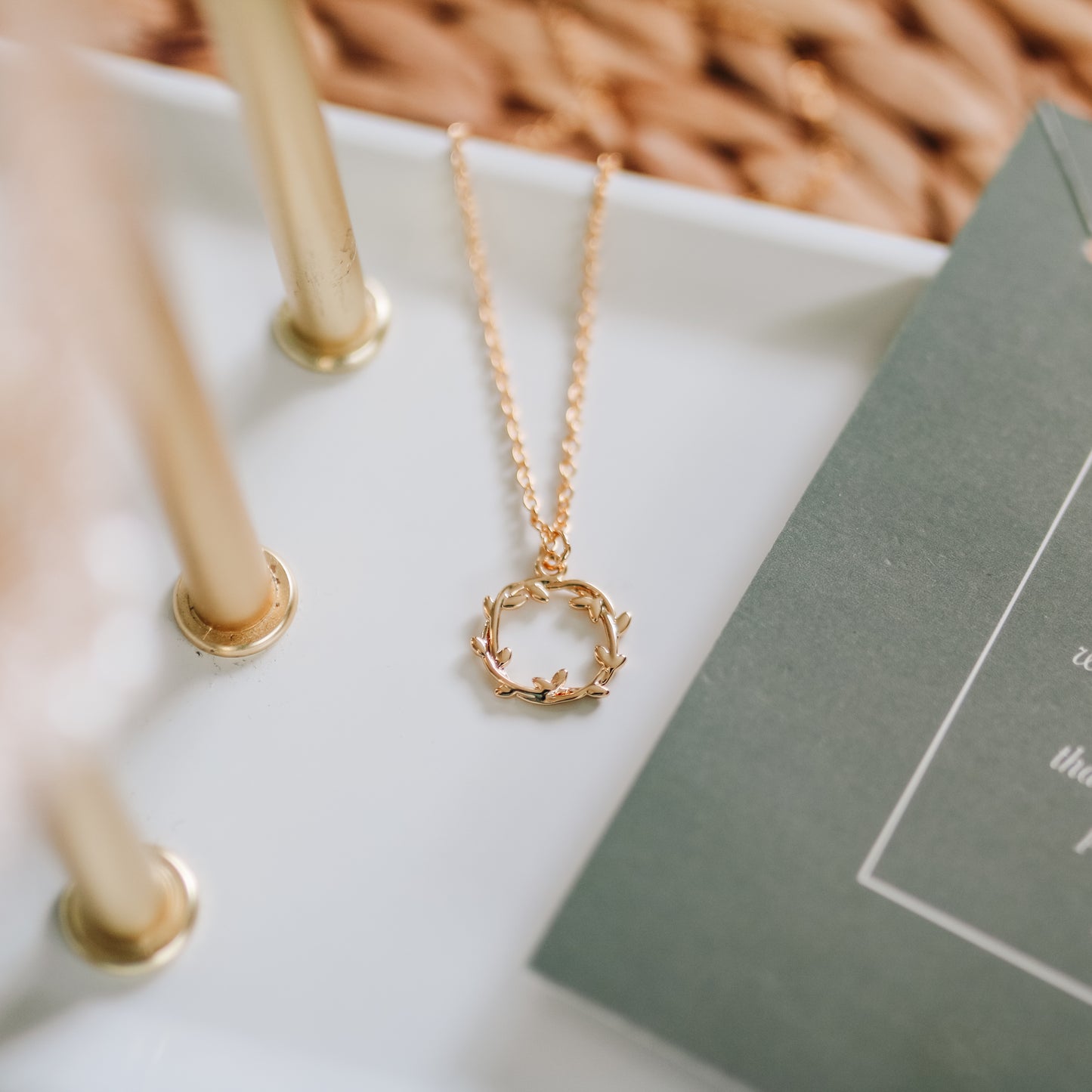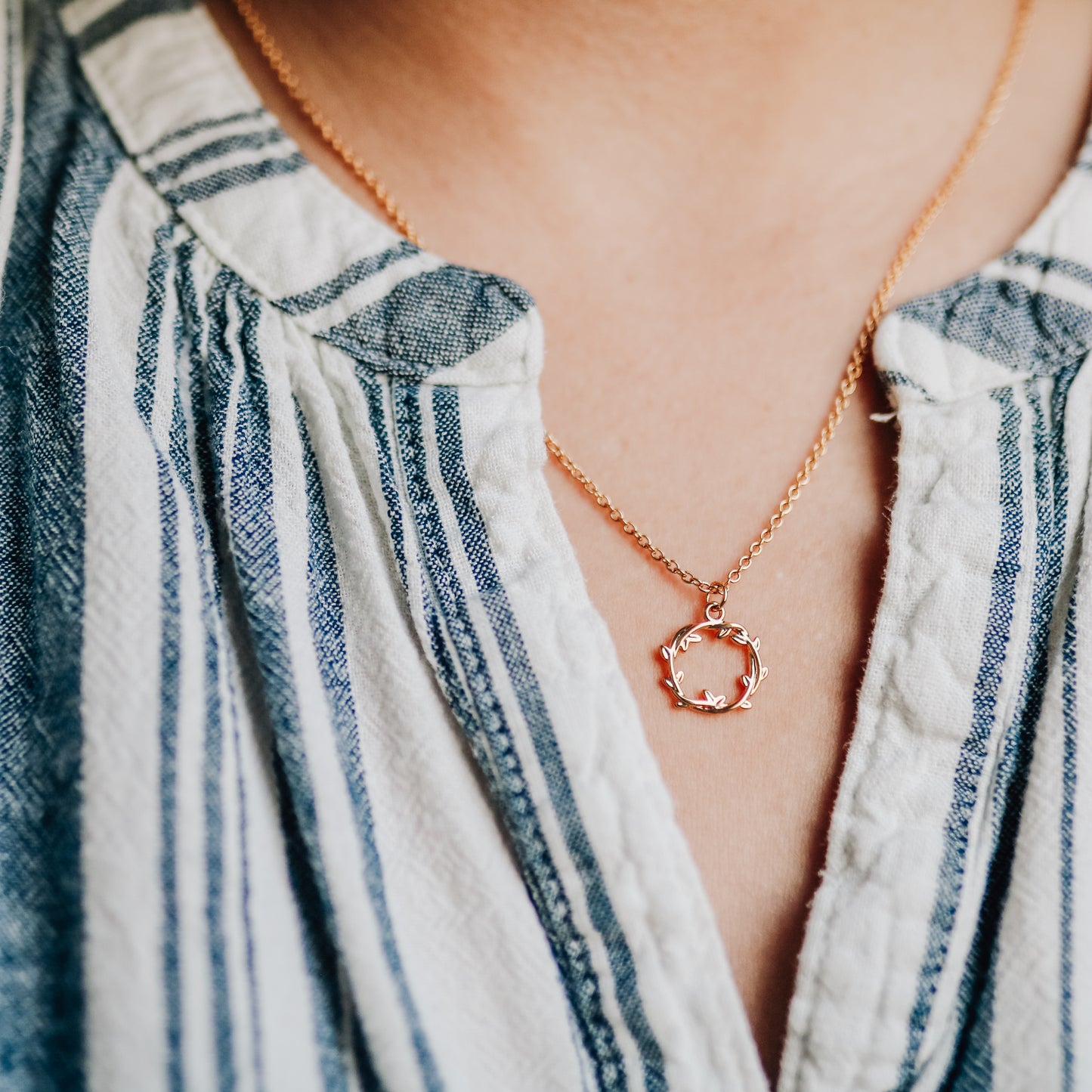 Joy in the Waiting necklace
I got this necklace for a friend who's been through a lot in her life. She absolutely loved it and thought it was so unique!
Satisfied
I do wish the chain link necklace was longer, but overall the necklace is beautiful.
Joy in waiting necklace
I absolutely love this crown of thorns necklace. I wear it with so many other necklaces and it goes with everything. Such a good reminder what our Jesus did for us
Reminds me where my strength comes from
Life is full of challenging, difficult, and sometimes heartbreaking moments and seasons. No matter what I am going through this necklace reminds me where my strength comes from, and the cross Jesus endured for me and those around me. I wear this necklace every day, it is a staple to my outfits and who I am as a person.
Good quality !!!
I've had this necklace for (I want to say) almost 2 years now. I've showered with it, taken it to the beach, etc and it hasn't rusted or changed colors. My neck is also very sensitive to a lot of necklaces I have worn but all is good with this one!