Regular price
$20.00
Sale price
$10.00
Unit price
per
Sale
Sold out
Worship | 5 Week Study | From Eden to Eternity

Believers are called to live in such a way that all we say and do is done as worship to God. But, what does it look like to truly live this way? The Bible is a story of worship and as we watch the story of worship unfold, we will learn how to truly worship God with our everyday lives.

Worship: Eden to Eternity is a 5-week study that will:
Trace the theme of worship throughout the entire Bible, exploring what true worship looks like from Genesis to Revelation
Help you cultivate a true heart of worship for God 

Encourage you to delight in, be joyous about, and celebrate the Lord in all seasons of life

Show you what it means to worship in spirit and truth (John 4:23)
Special resources within study:
Study Suggestions

Scriptural Timeline

A Call to Worship

'What is the Gospel' Presentation
Key themes:
Worship, the Gospel, Story of Scripture, Worthiness of God
Details: 
This study is perfect for individuals or groups. 

Each week contains five days of study material, including daily study questions, a weekly memory verse, and weekly reflection questions. 

Measures 7.85"x9.75".

Includes 68 pages 
View full details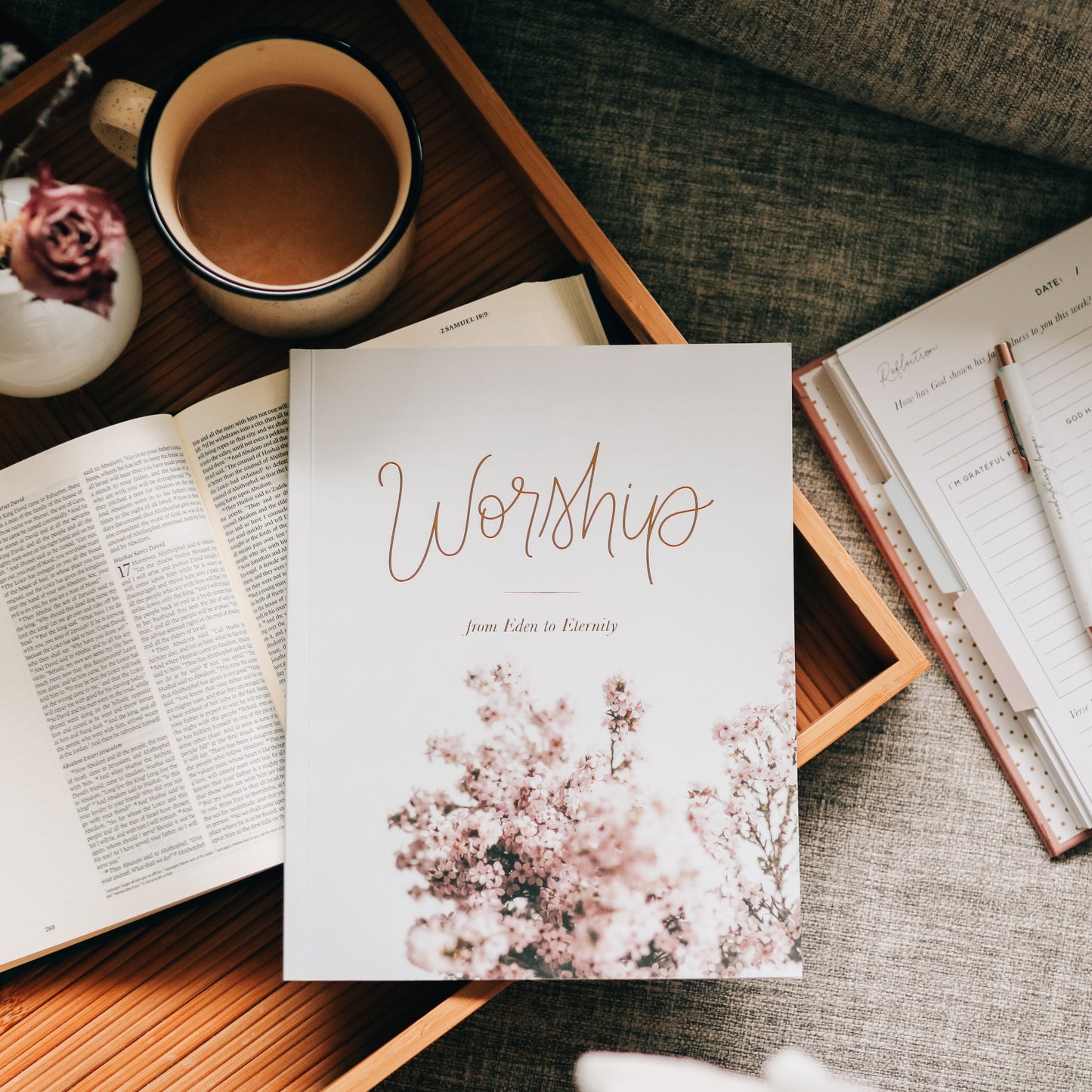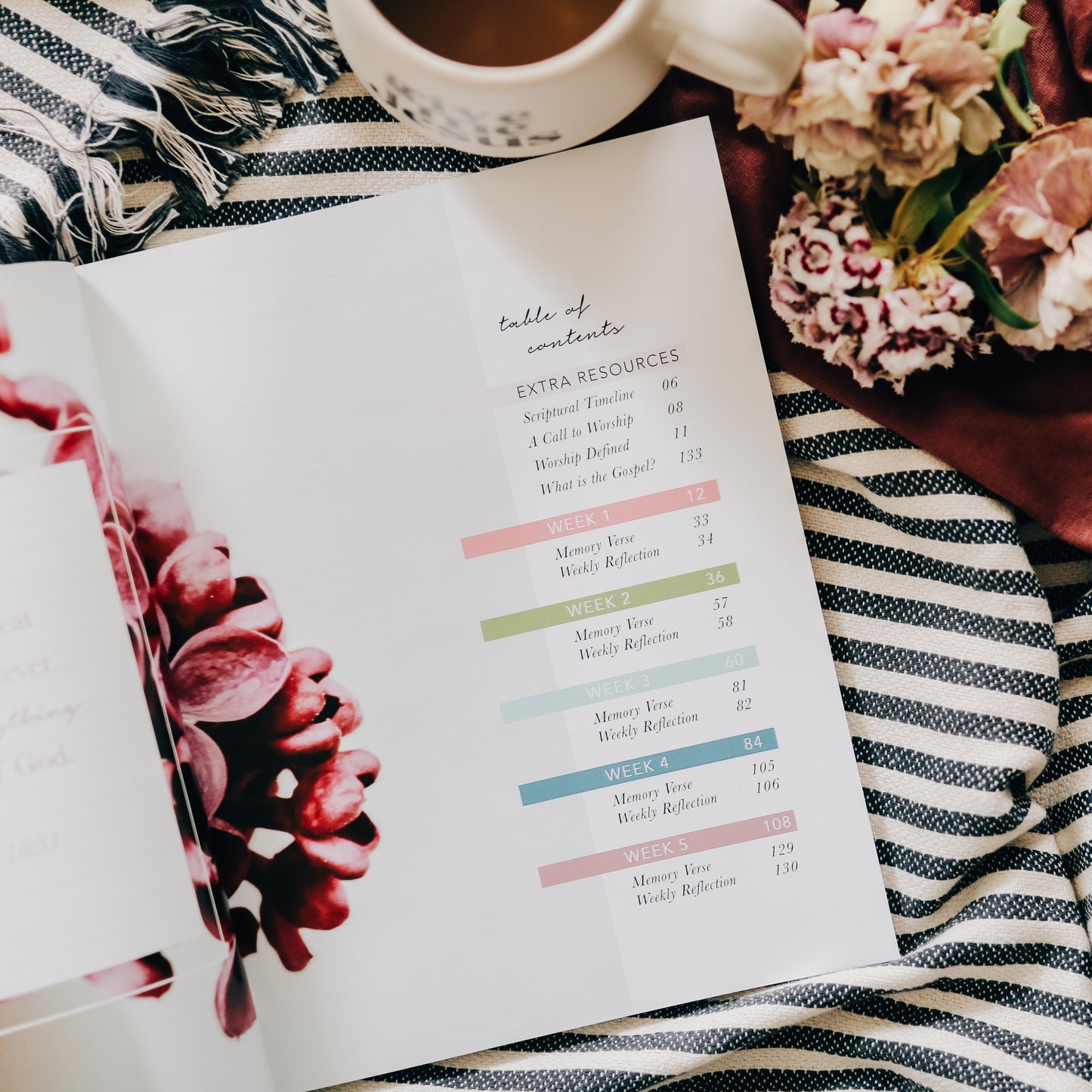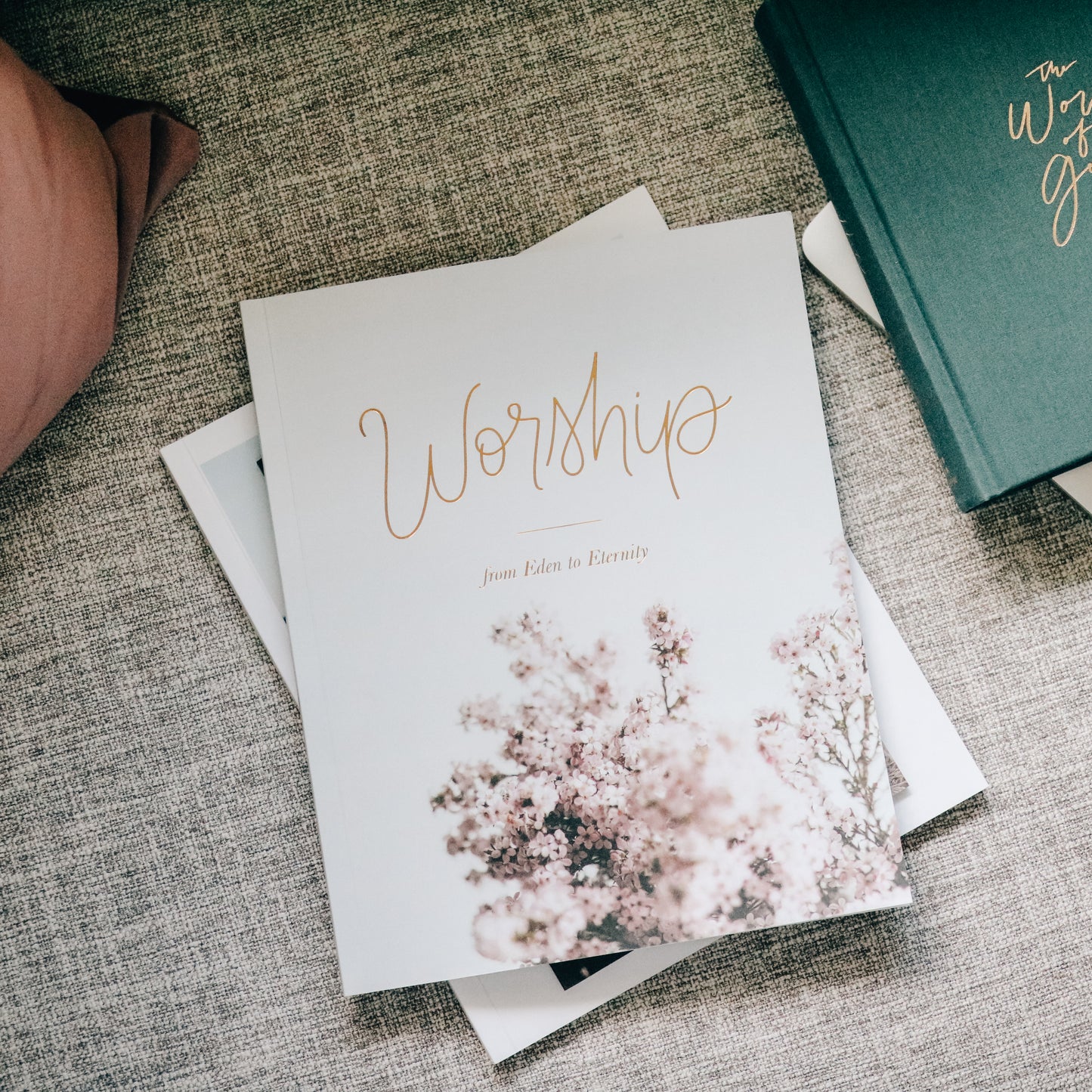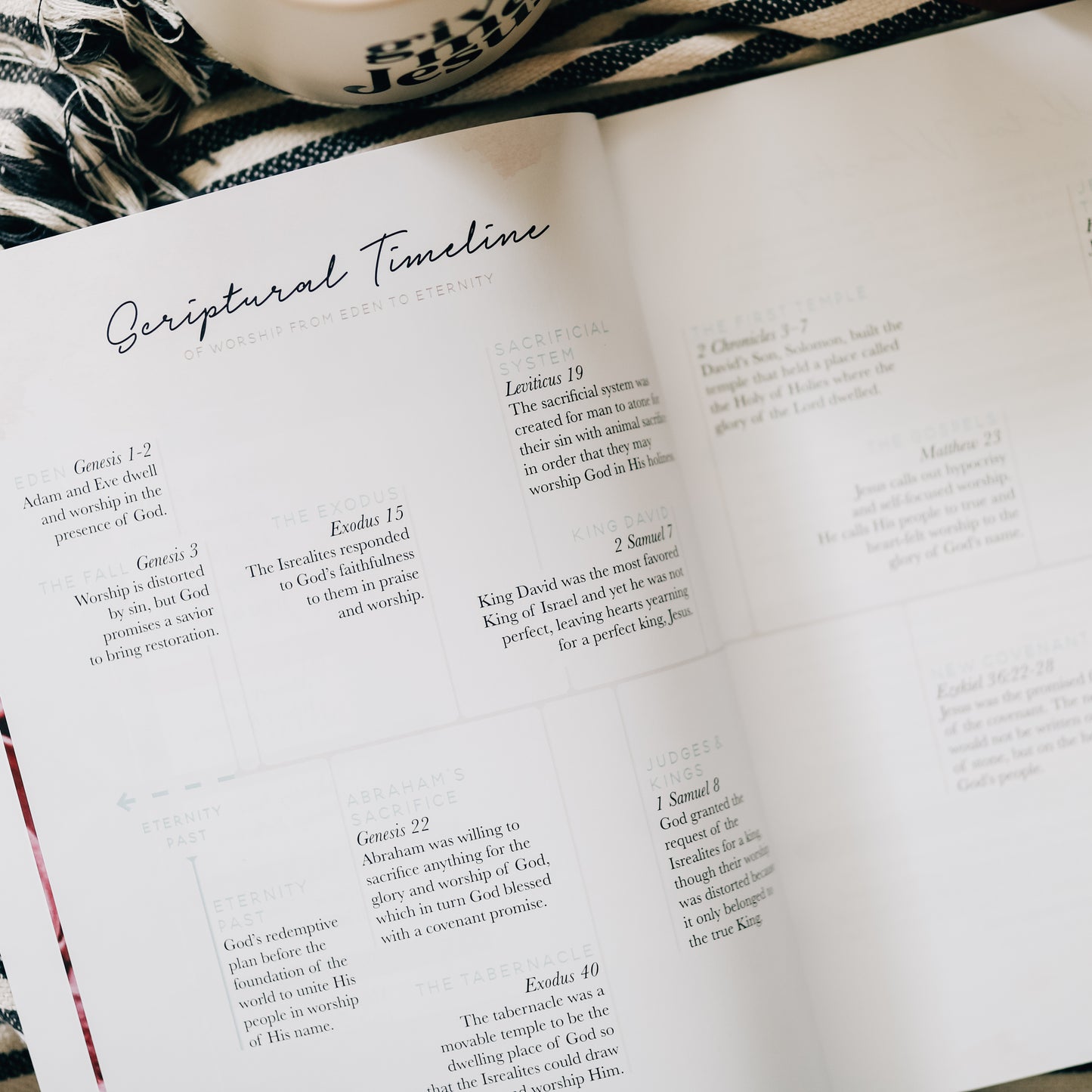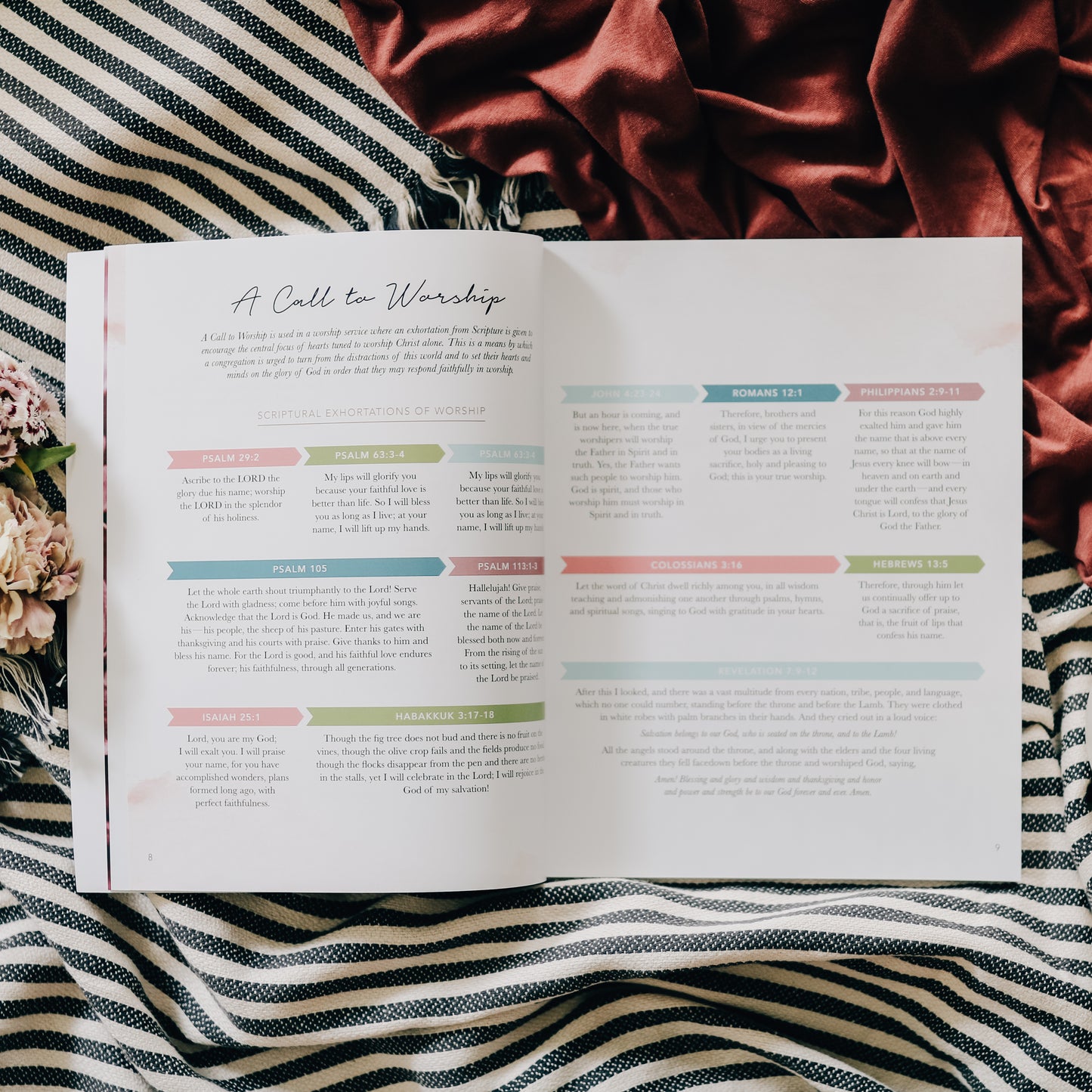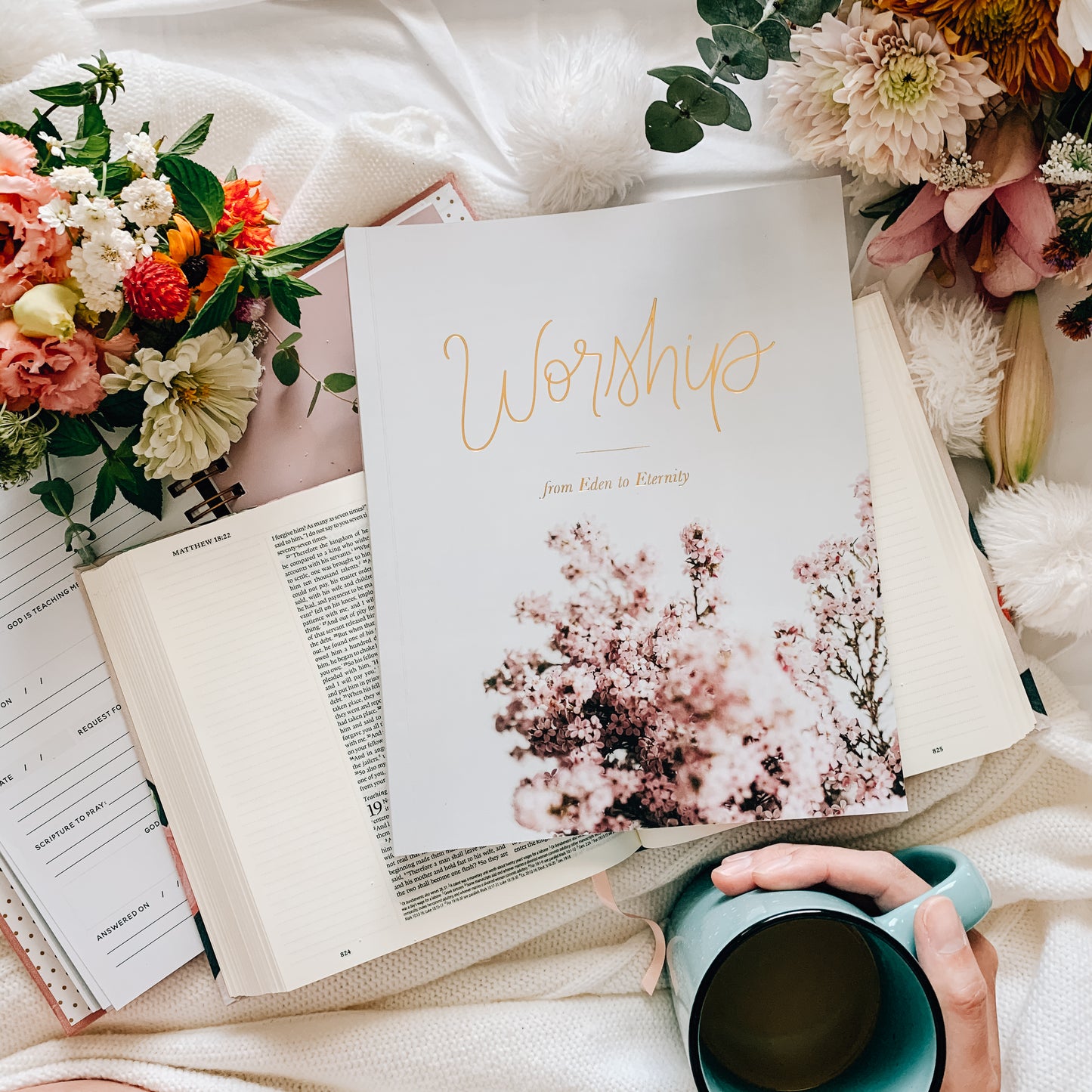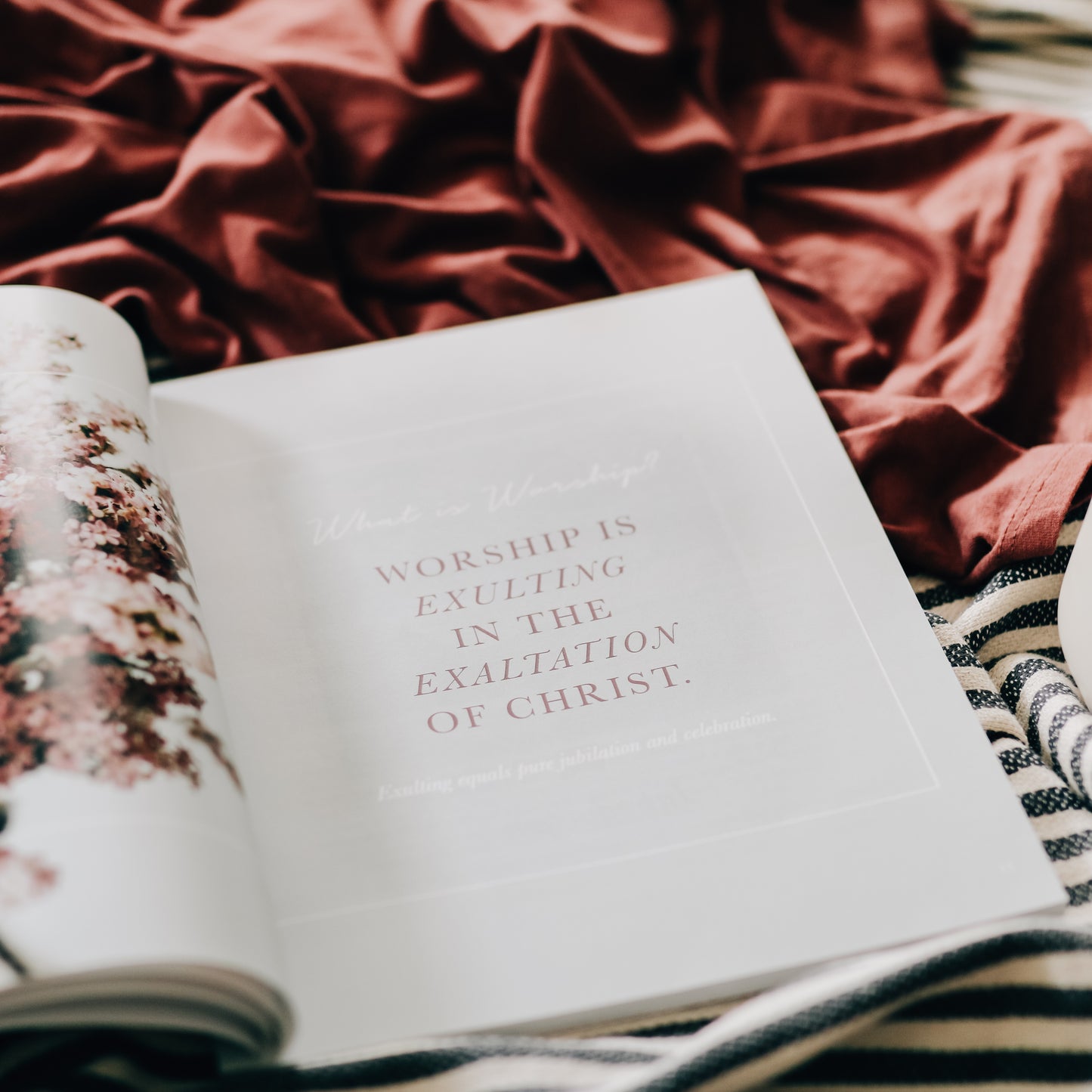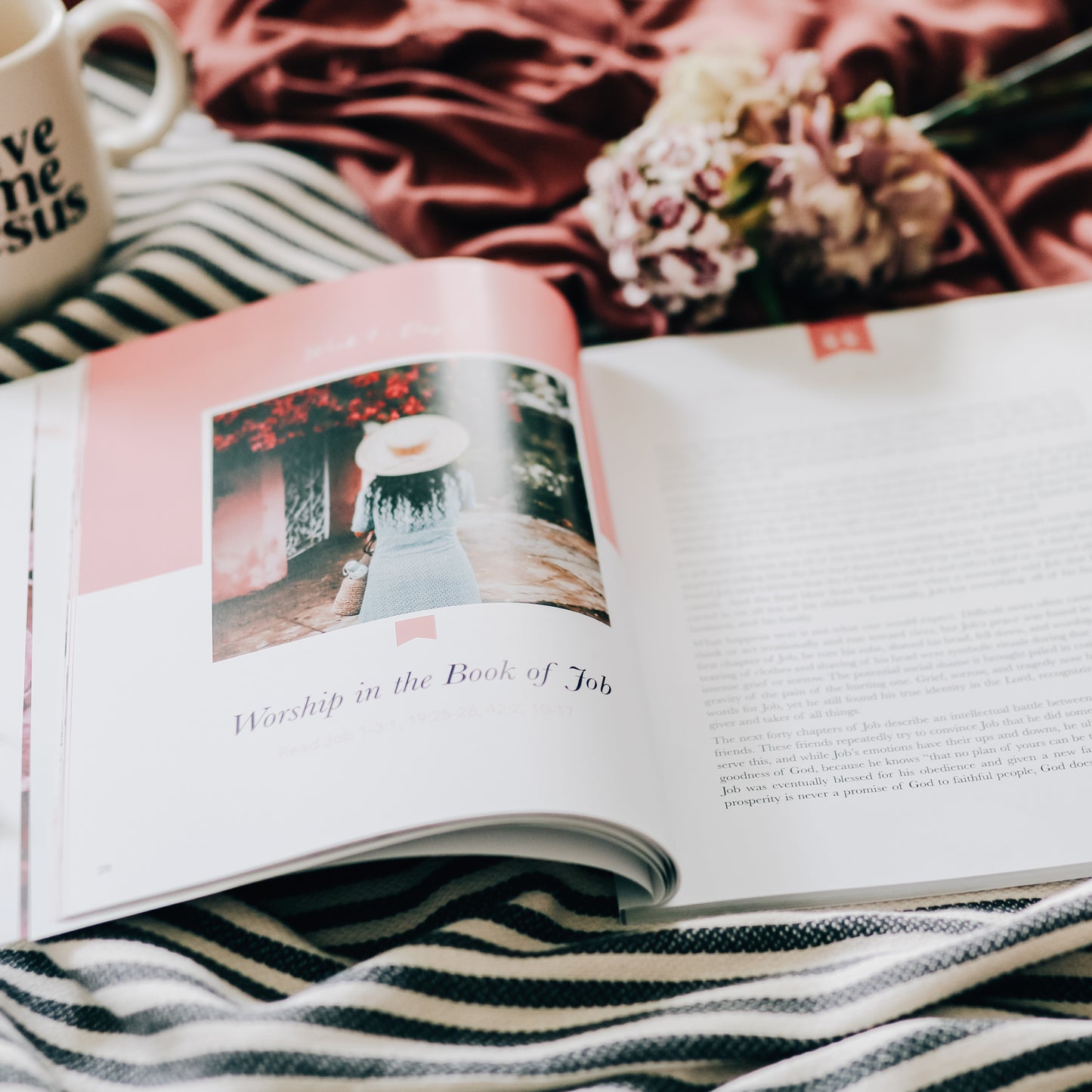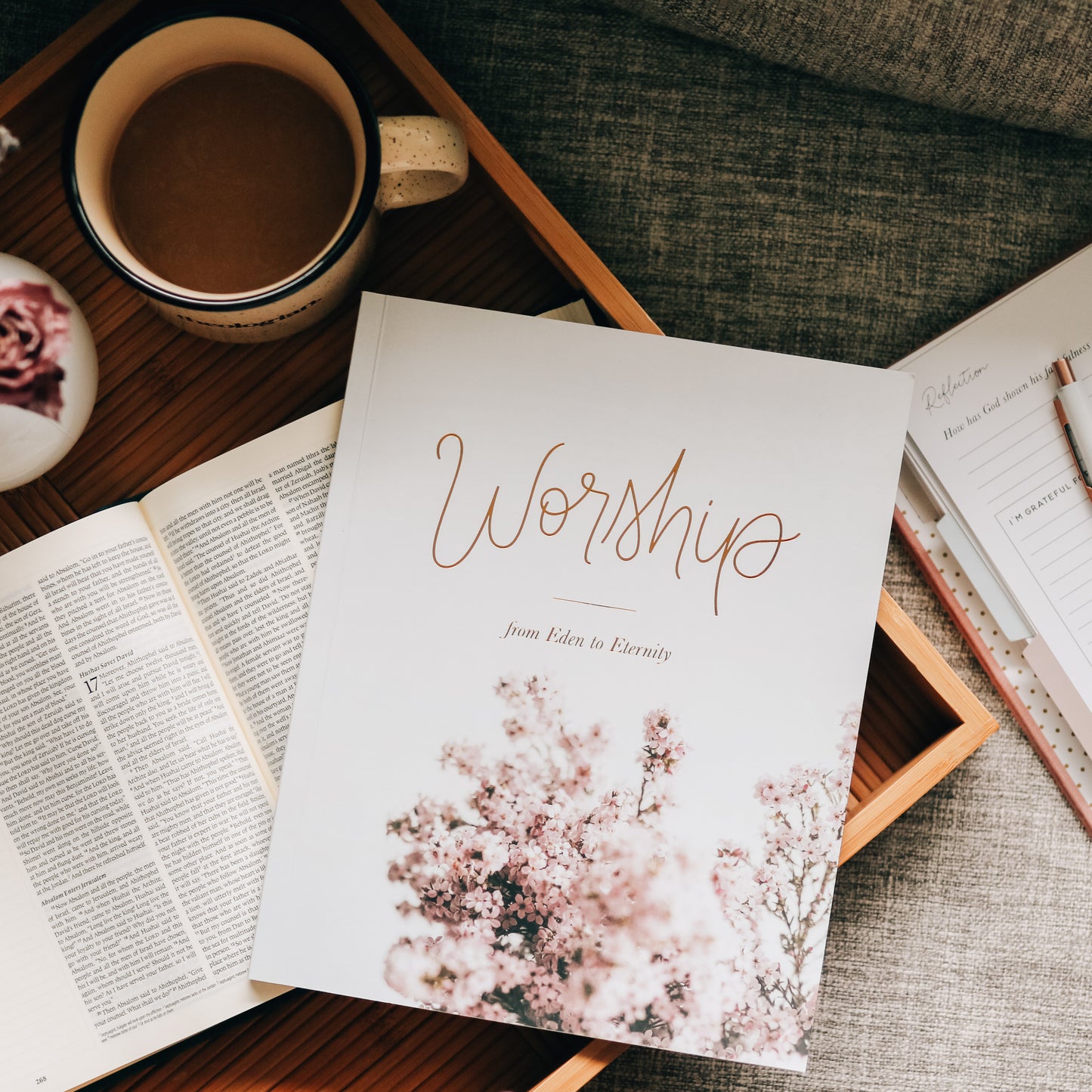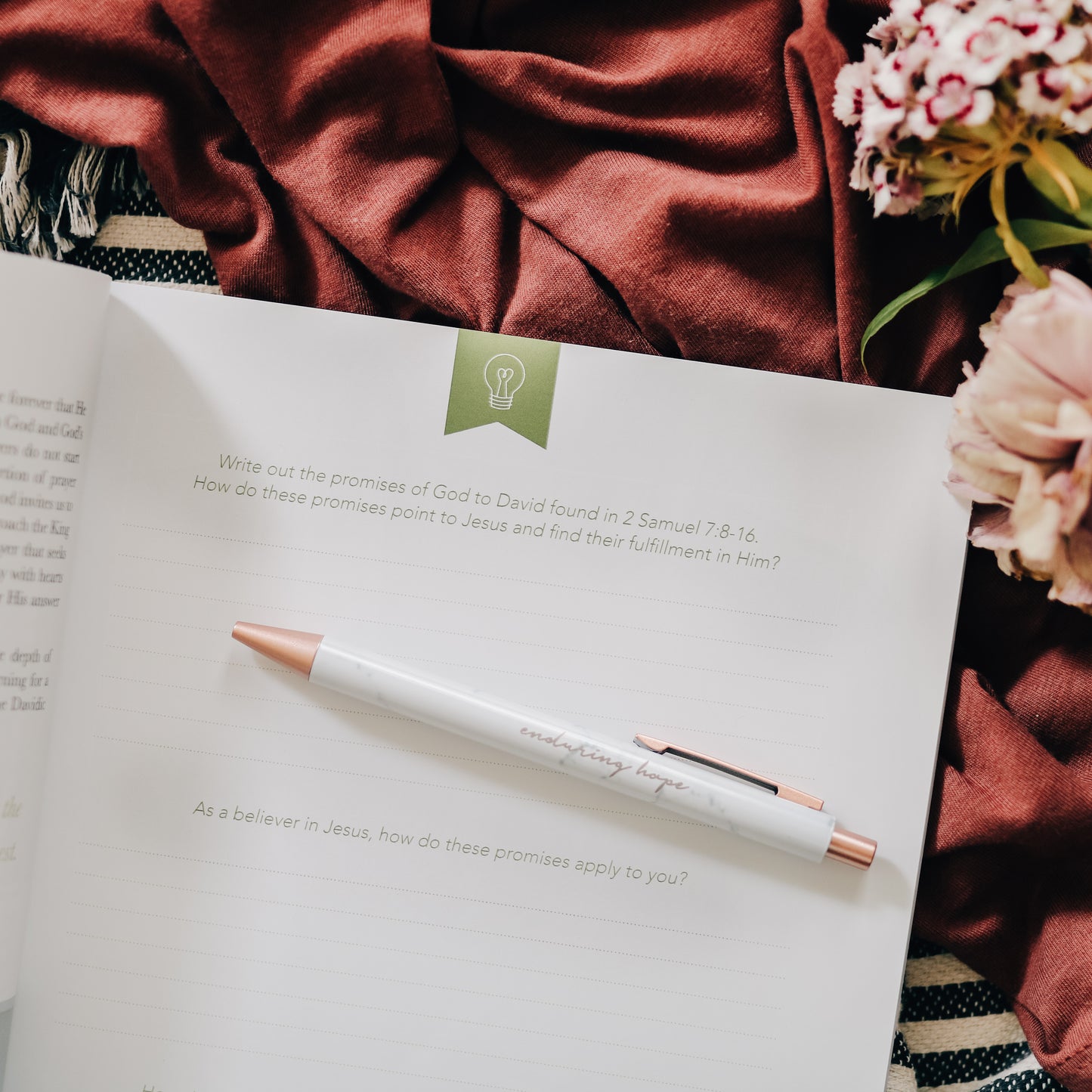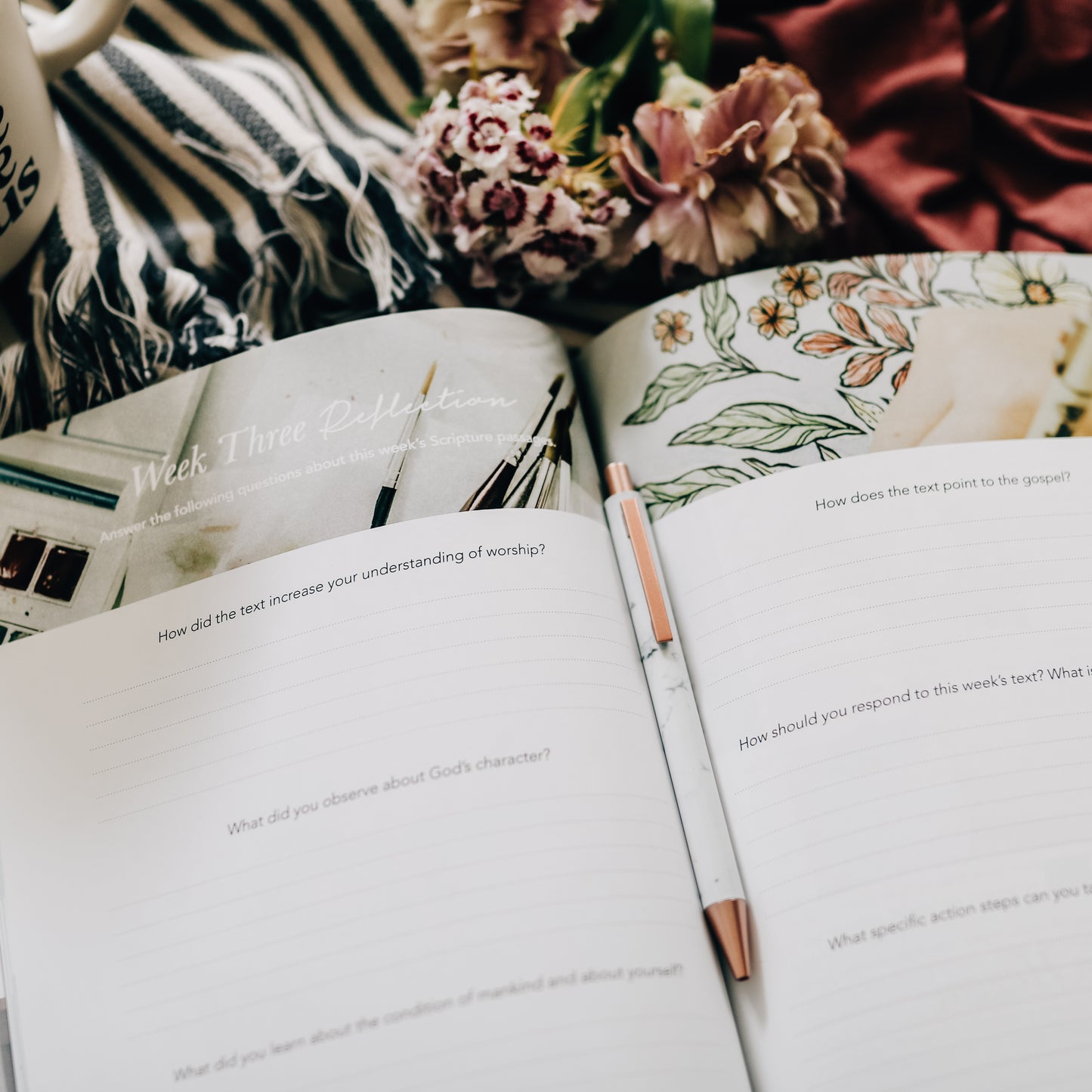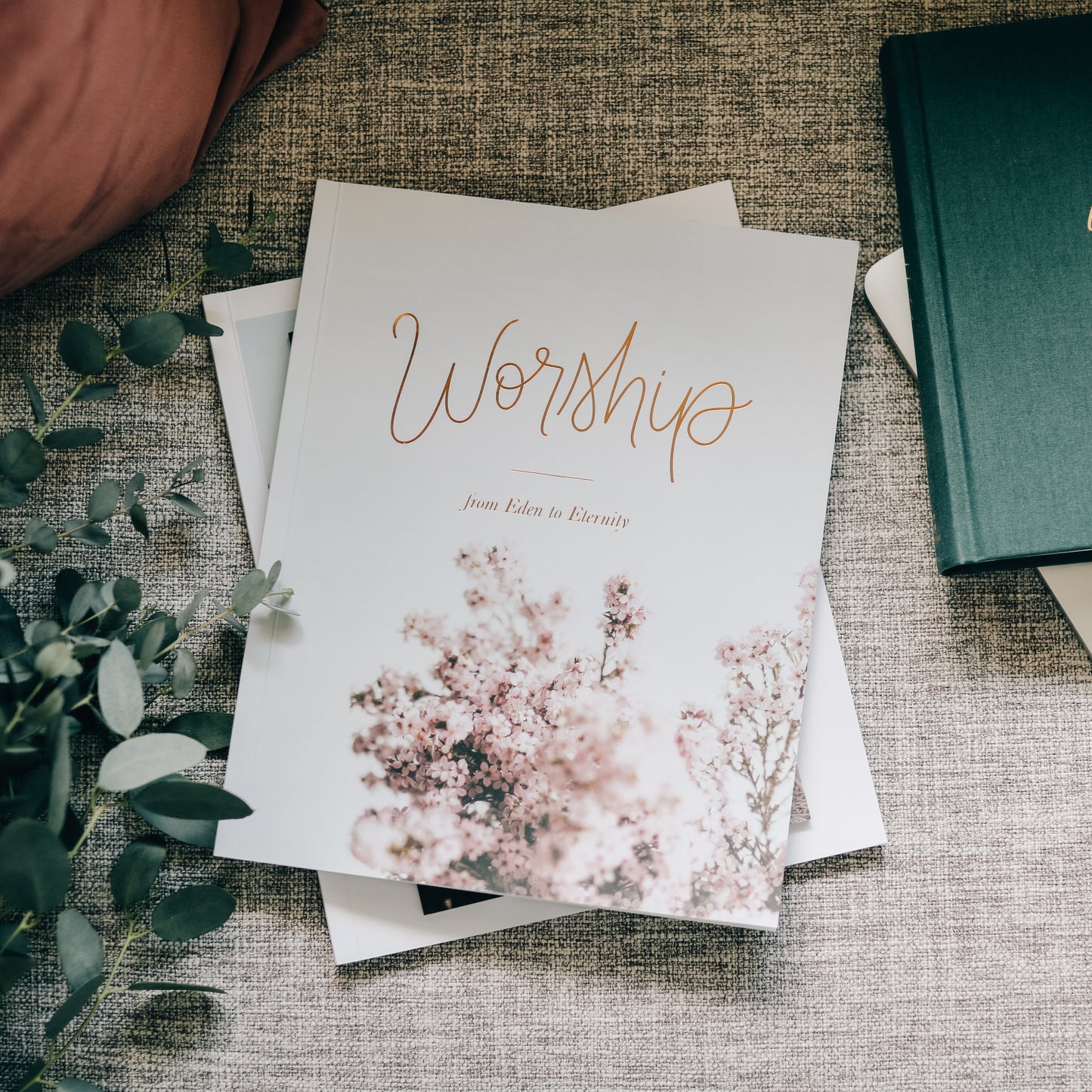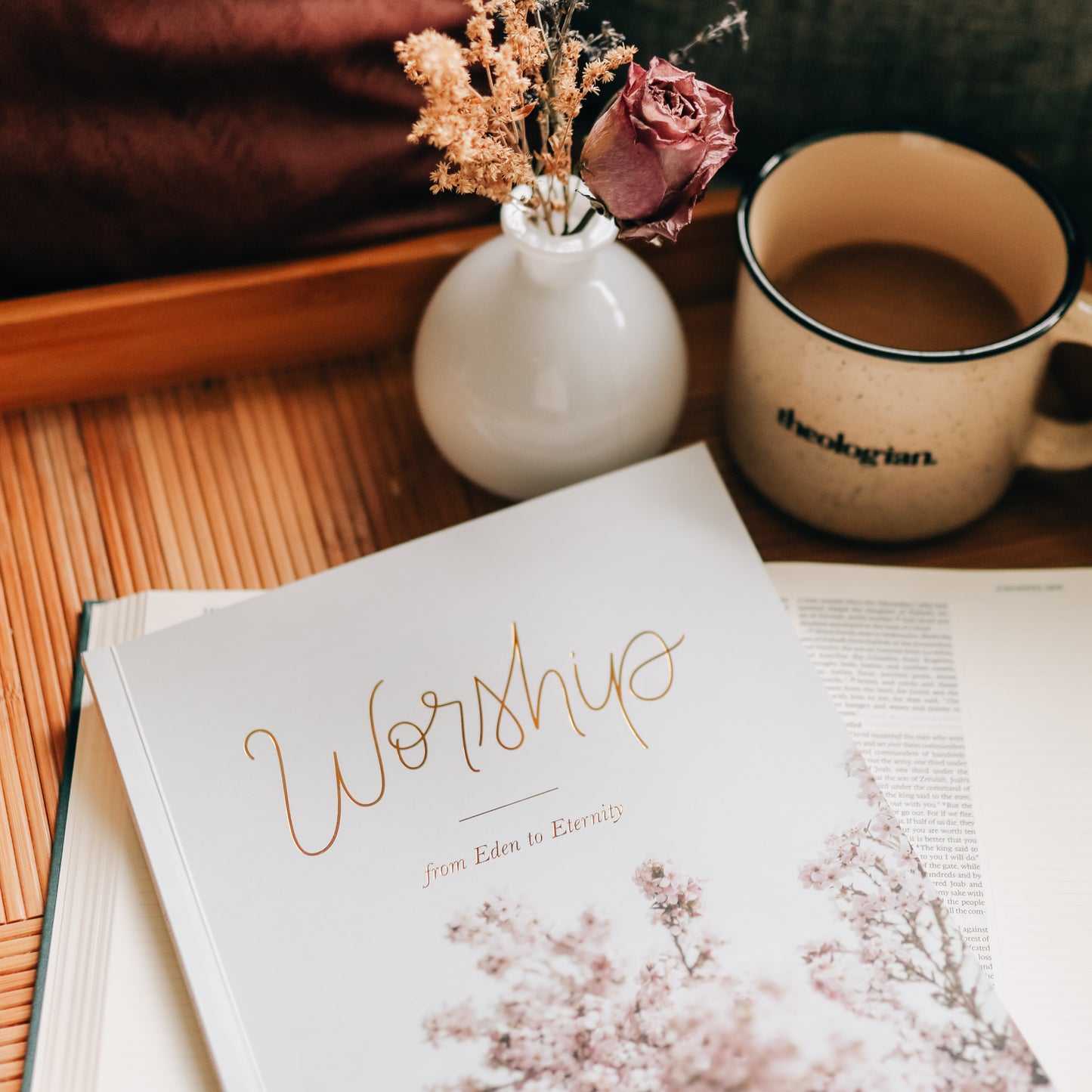 Worship
Loved this study! It also goes well with the amen and faithful studies!
Just what I needed
I bought this and it's helped my eyes open up to how many ways we are able to worship God outside of singing. This changed my perspective for the better! Love it!
THANK YOU!
I don't know whose idea it was to do the digital add ons but thank you SO MUCH!
Digital Bonus
I honestly did not know what benefit these digital bonuses were before now and I am kicking myself for not adding these to my cart! Using the app, I now have the option of having my paperback Bible study with me always on the go in digital form. This is priceless when I am away or just don't have room in my bag to bring the paperback! All the same content but at my finger tips!
Great Resource
Great option to have digital access to your study. Love everything the Daily Grace Co produces!