Regular price
$16.00
Sale price
$8.00
Unit price
per
Sale
Sold out
We are so excited to share with you our first Spanish resource! 
This book is designed to be a reference for every circumstance of life. It lists out 24 various topics like worry, waiting, loneliness, and anger; and lists Scripture passages and encouragement to reference during the different seasons of life. It is the perfect companion to have as a reference to encourage your own heart or find Scripture to encourage a friend with. 
View full details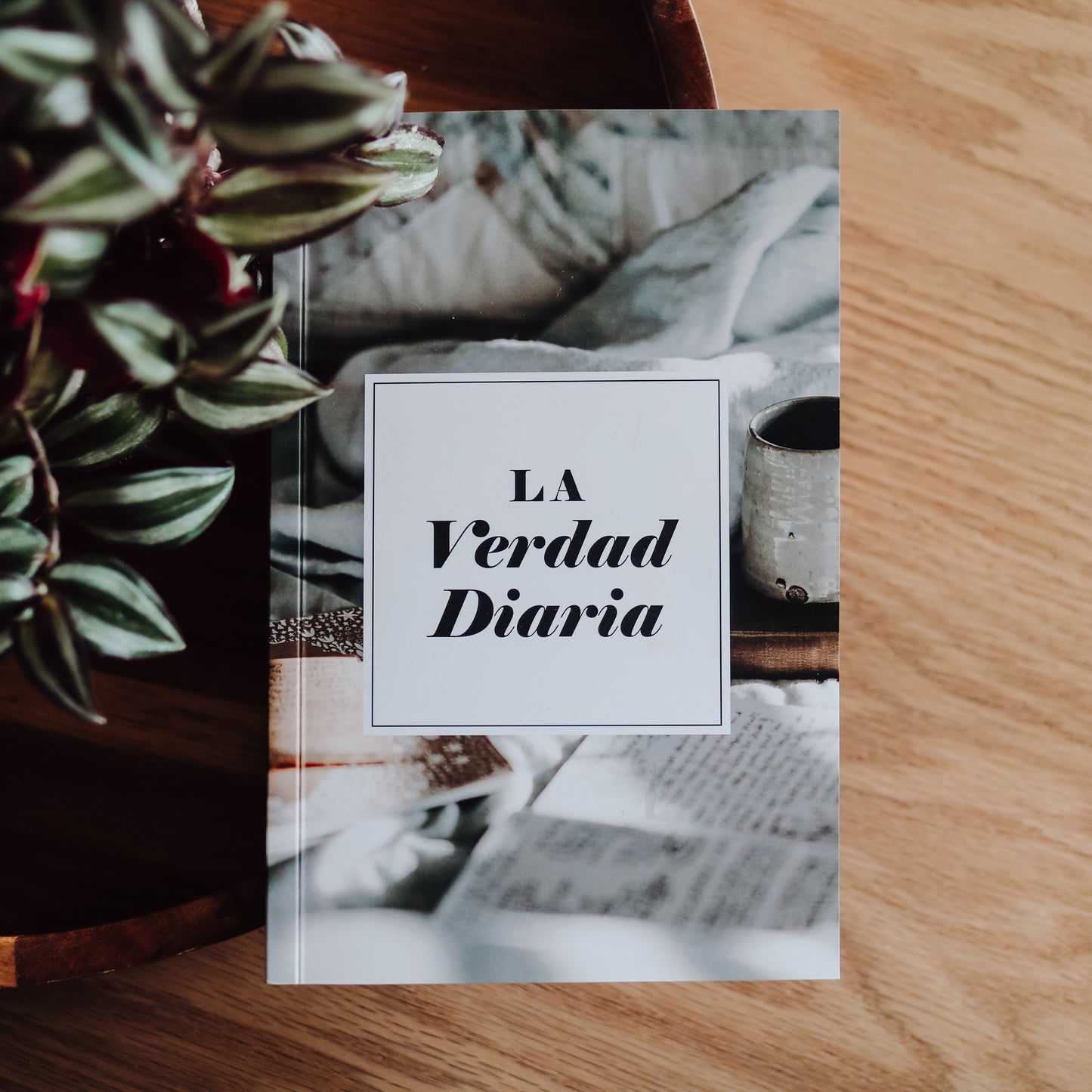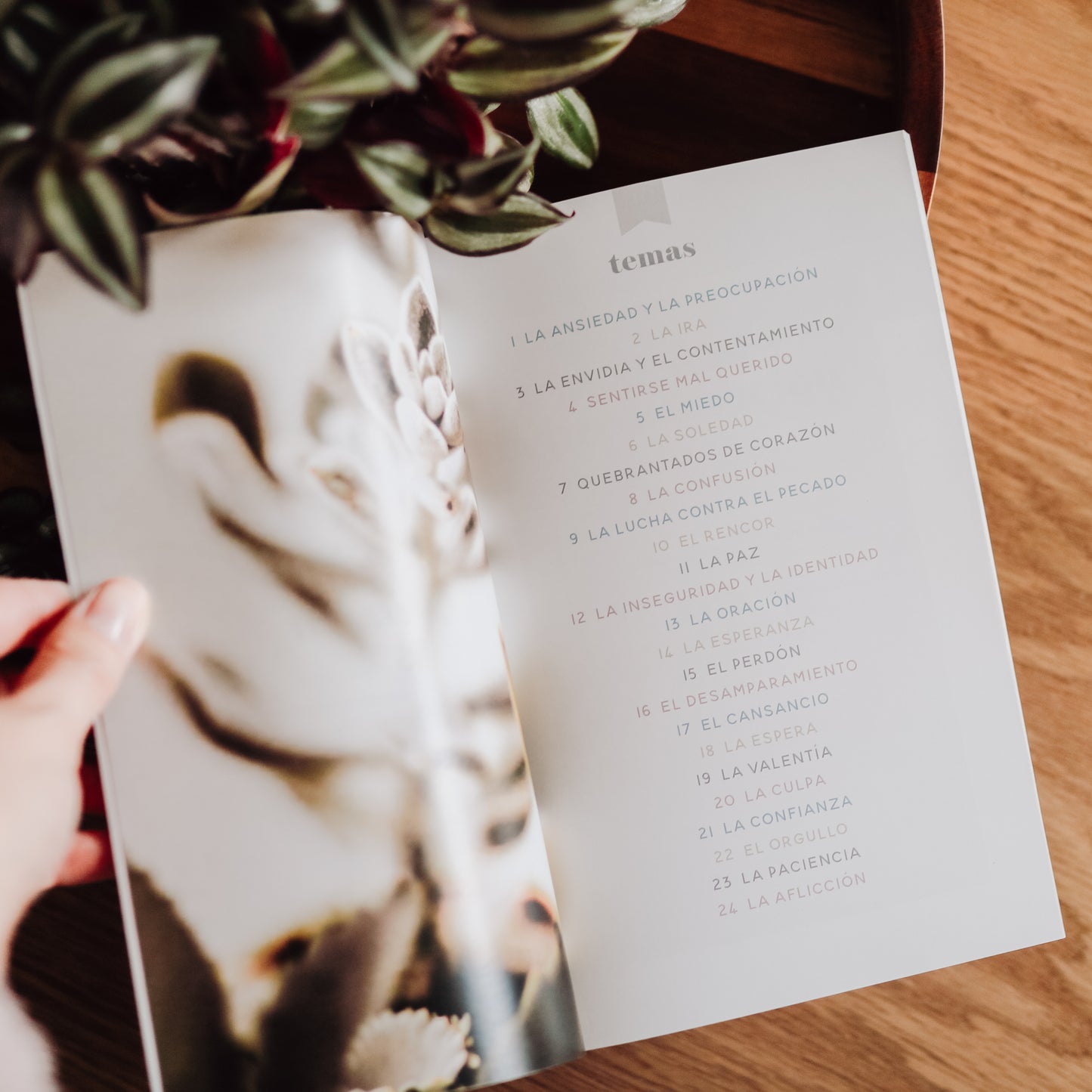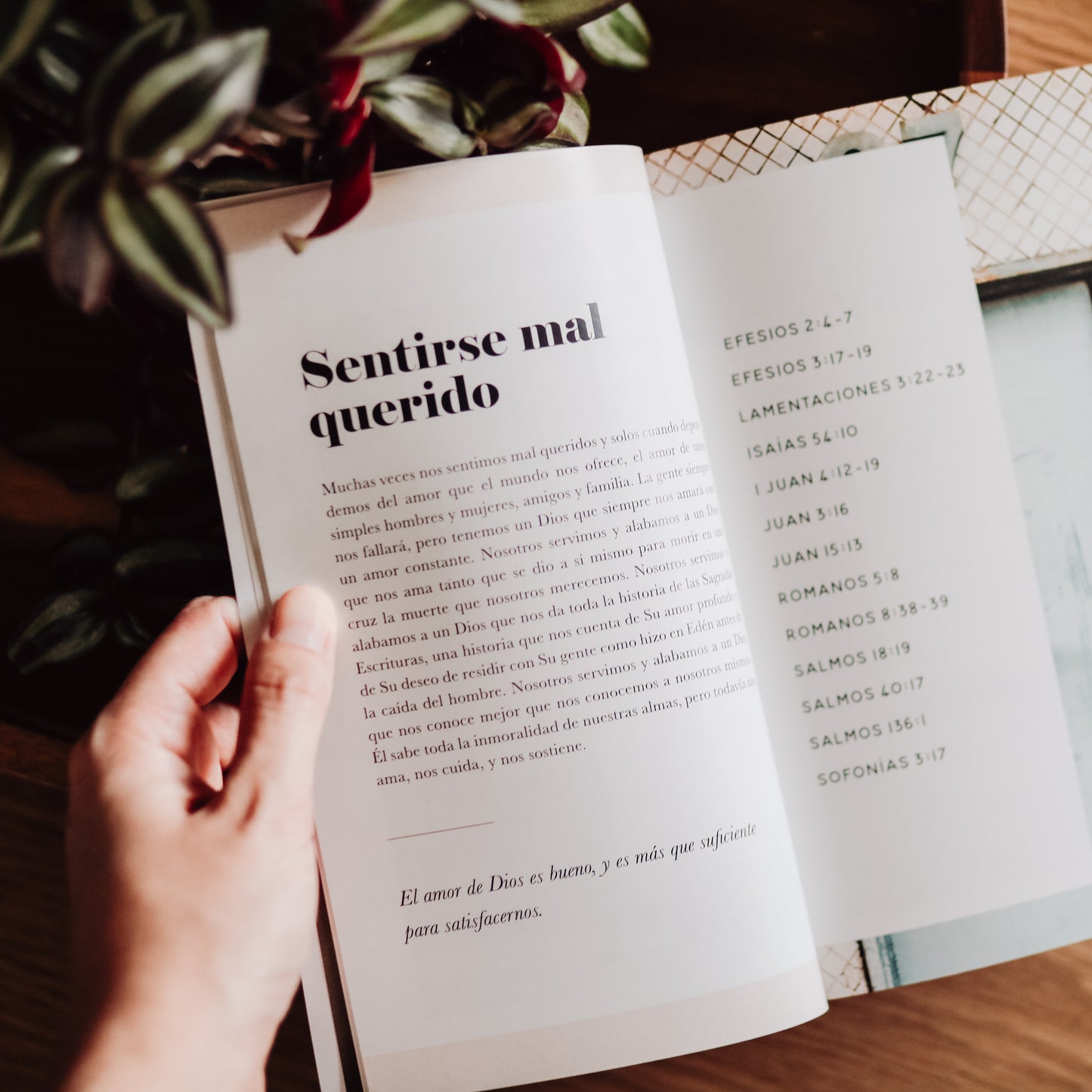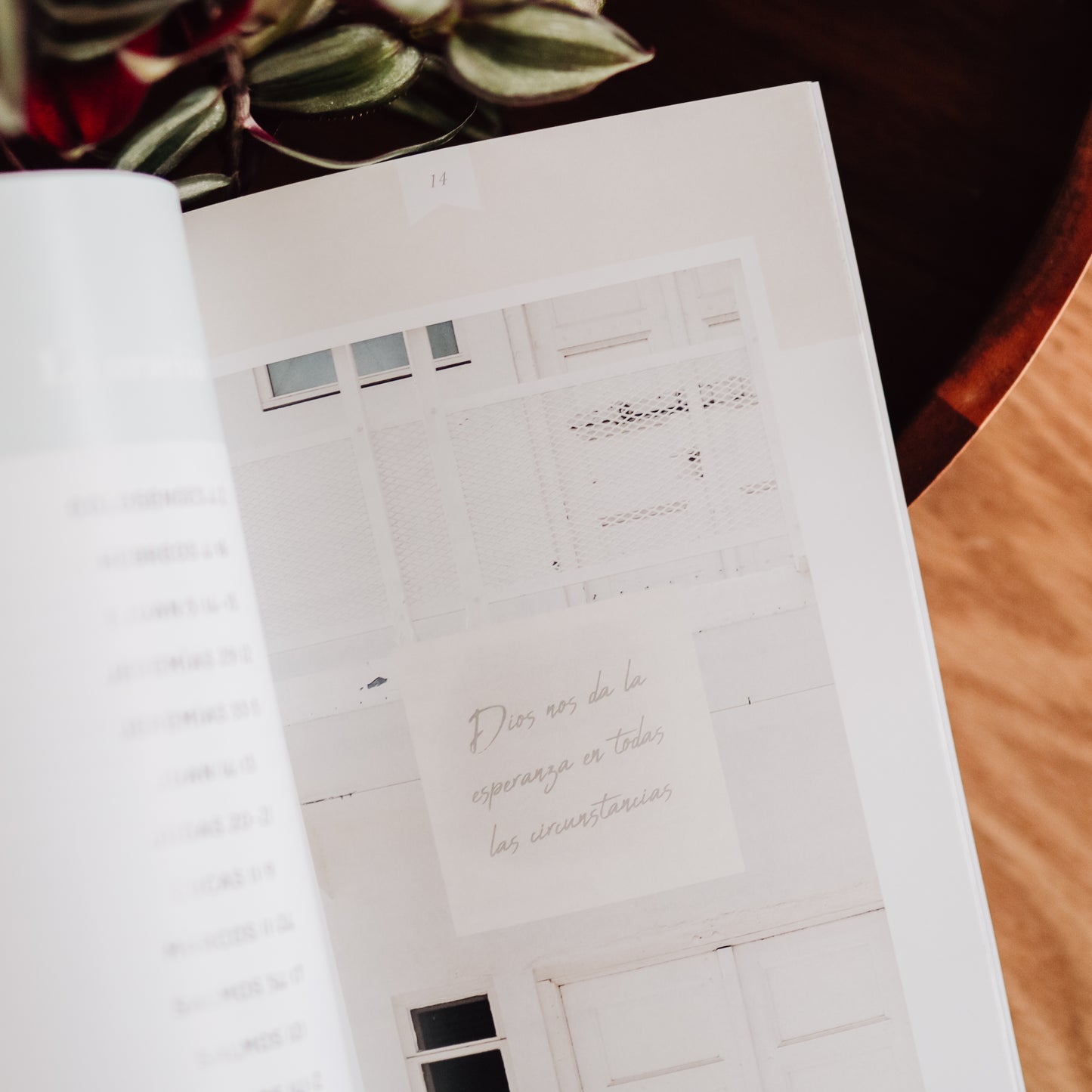 Beautiful gift!
This will be a beautiful gift for my father, who as a Spanish-born, naturalized US citizen, still finds comfort in his native language. I can't wait for more Spanish language materials!
NEED MORE STUDIES IN SPANISH
Gifted this to my sister in law who only speaks Spanish! I've been praying for her salvation and that she will come to know Christ intimately! I don't know what the book says but I trust it is biblical. I am going through Sharing My Faith and it's been very clear, biblical and encouraging. I hope this resource is as well. Praying more resources in Spanish come out soon!
More Spanish content please 🙏
Please please please make more Spanish Bible resources. We love it so much and there are many Spanish speakers who would benefit from it. It's a missionary field right here in the US.
Wish there was more Spanish language products
I love TDG! I have gifted studies to my mom before but English is her second language. She loved this so so much! She is a Pastor's wife and this aided her in created a woman's study for the group at church. As many others have said in reviews, we would love to gift these items to our family. Thank you for all the work you are doing in the body of Christ.
La verdad diaria
I love that this is a Spanish book and if I'm feeling a certain way it provides scripture to help me feel better <3.