Daily Grace ®
Regular price
$20.00
Sale price
$10.00
Unit price
per
Sale
Sold out
Rest | 6 Week Study | From Eden to Eternity 

Are you weary and overwhelmed? You are not alone. Every one of us encounters and struggles with weariness and busyness. We all crave rest but we can find it difficult to have rest in a life full of work, schedules, and stress.
Rest is a 6 week study that will:
Trace the theme of rest from Genesis to Revelation

Learn how to truly find rest in Jesus Christ

Discover how God brings His people everlasting rest
Special resources within study:
How to Study the Bible

Attributes of God

Metanarrative of Scripture

Theologian Highlight: St Augustine

Sabbath Ideas

Chart: Journey to Rest

Chart: God's Resting Places

What is the Gospel?
Key themes: Biblical Theology, Sabbath, Rest, Eternity
Details: 
This study is perfect for individuals or groups. 

Each week contains five days of study material, including daily study questions, a weekly memory verse, and weekly reflection questions. 

Measures 8X10

View full details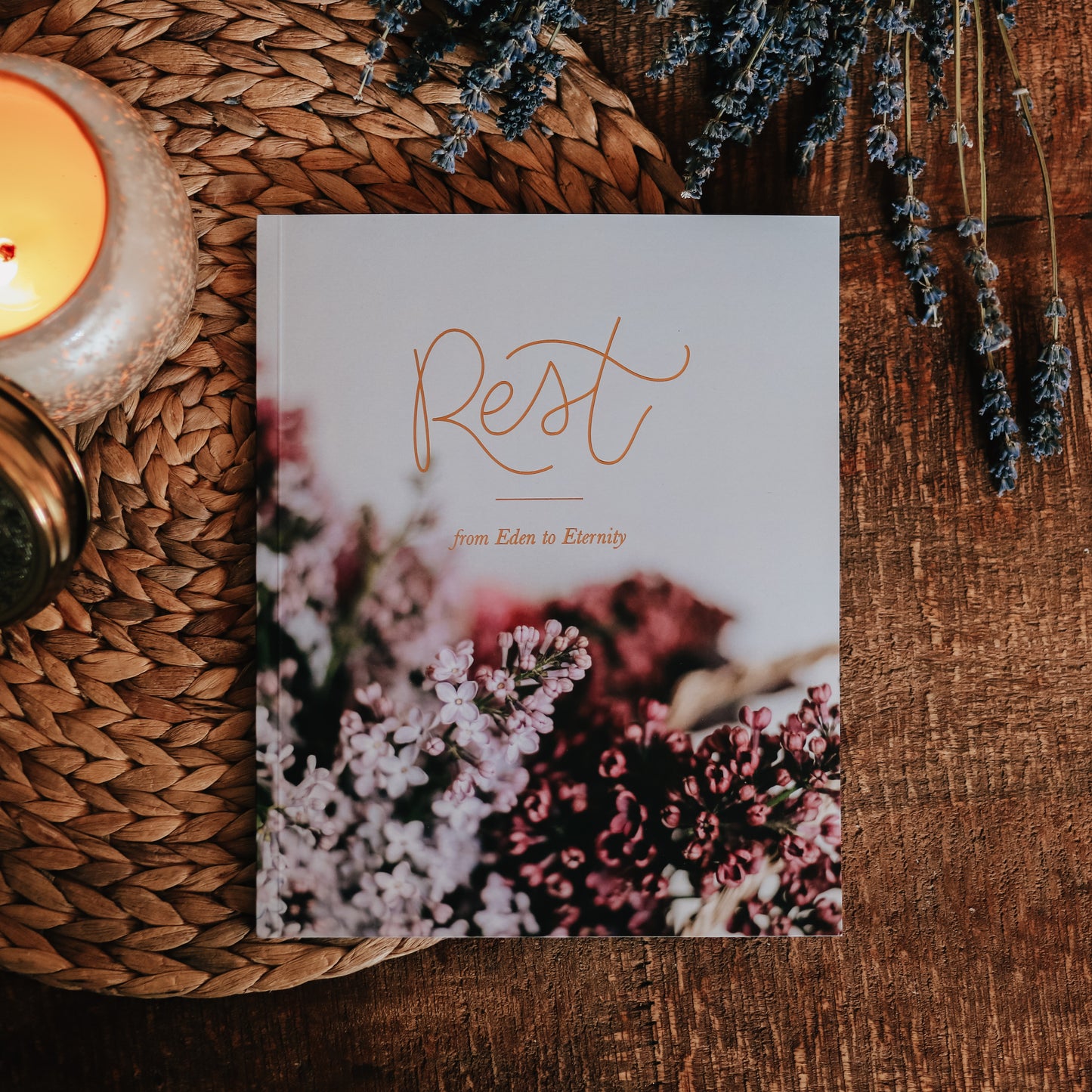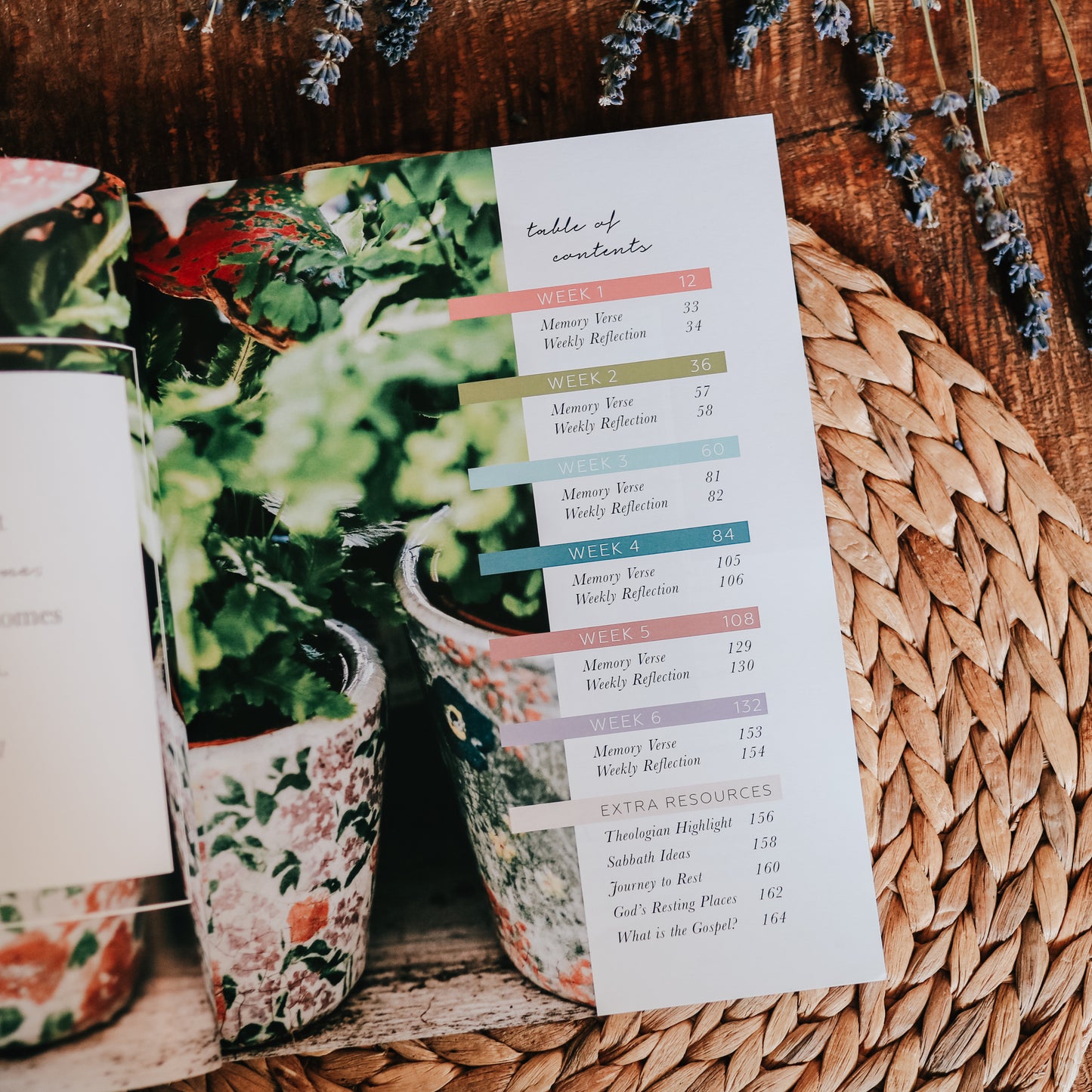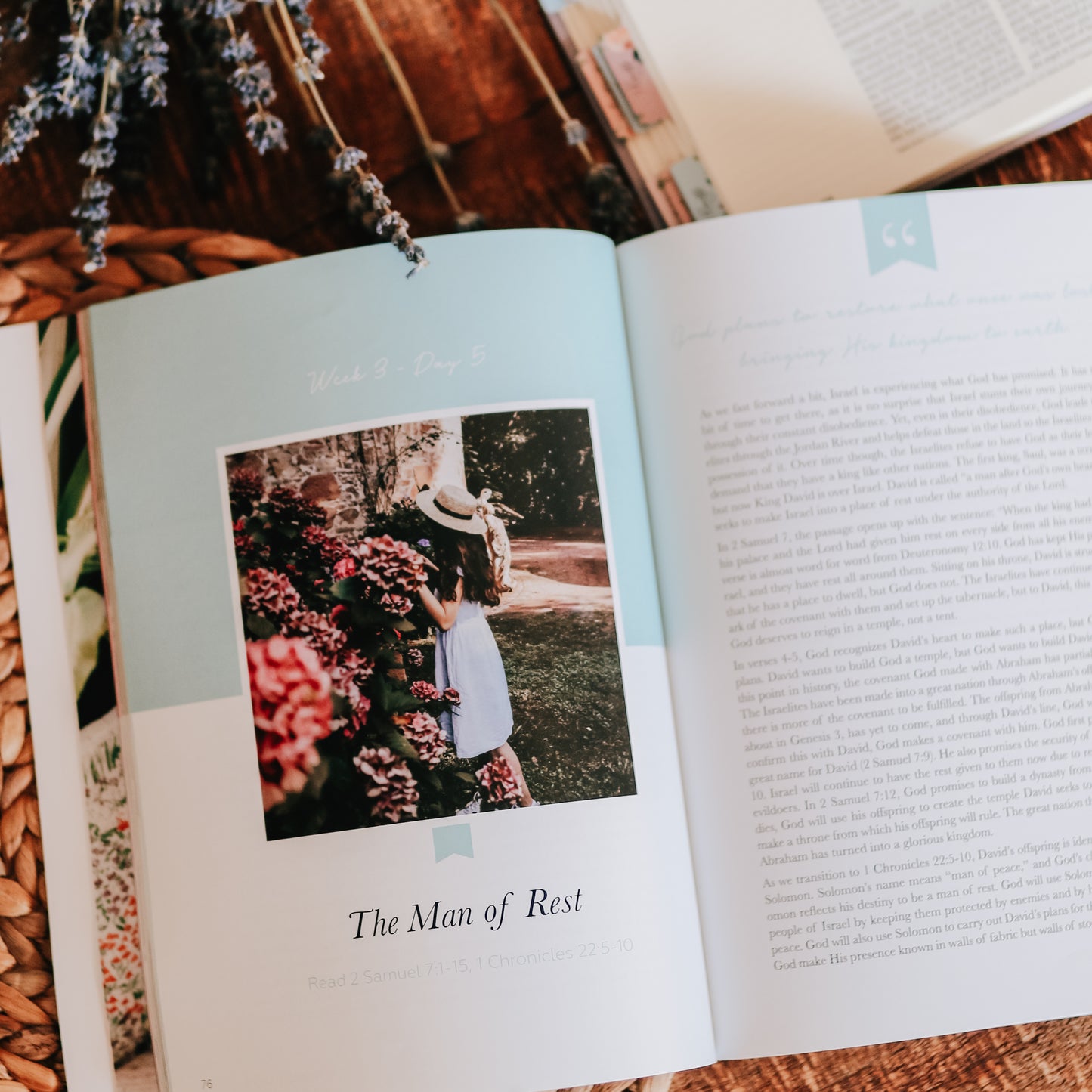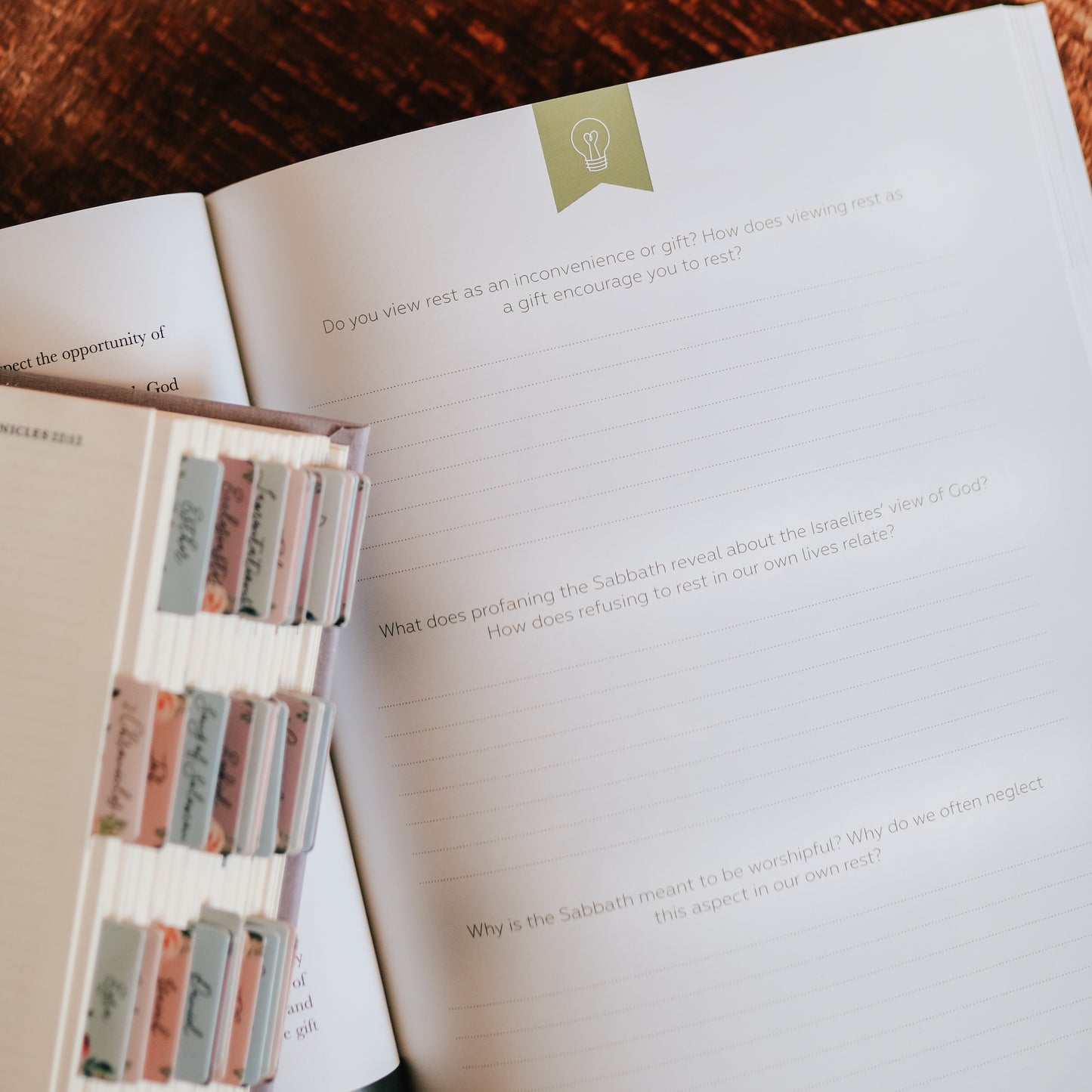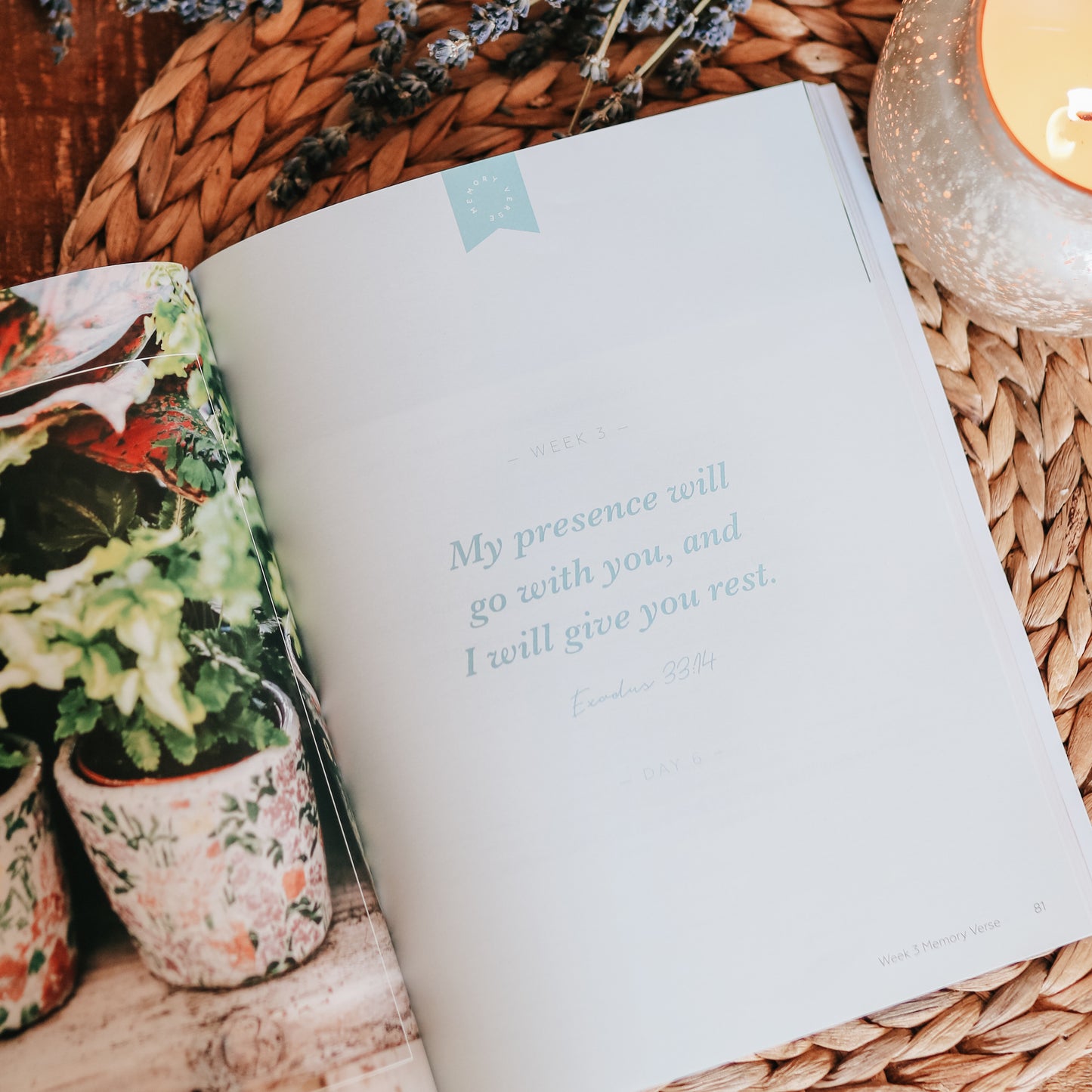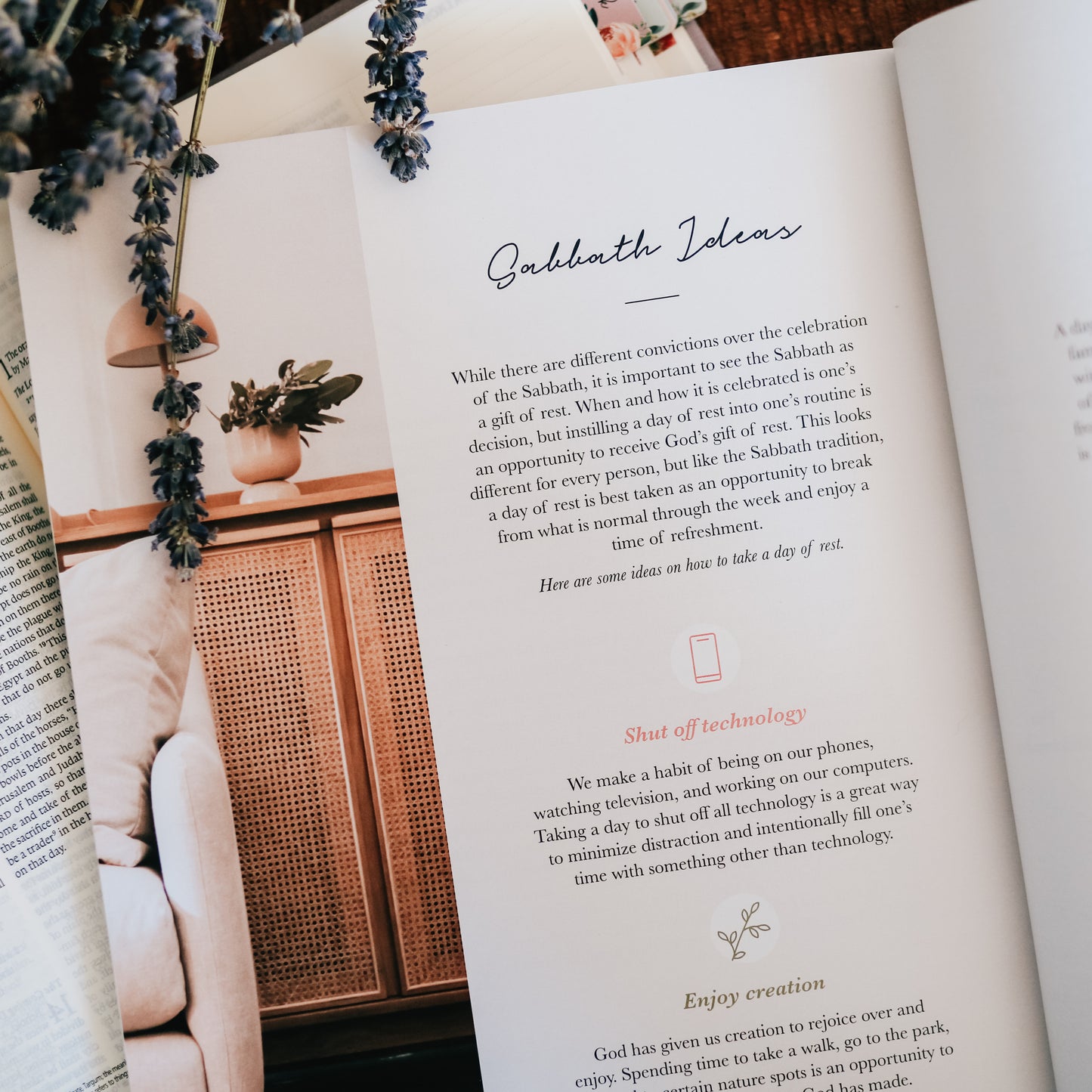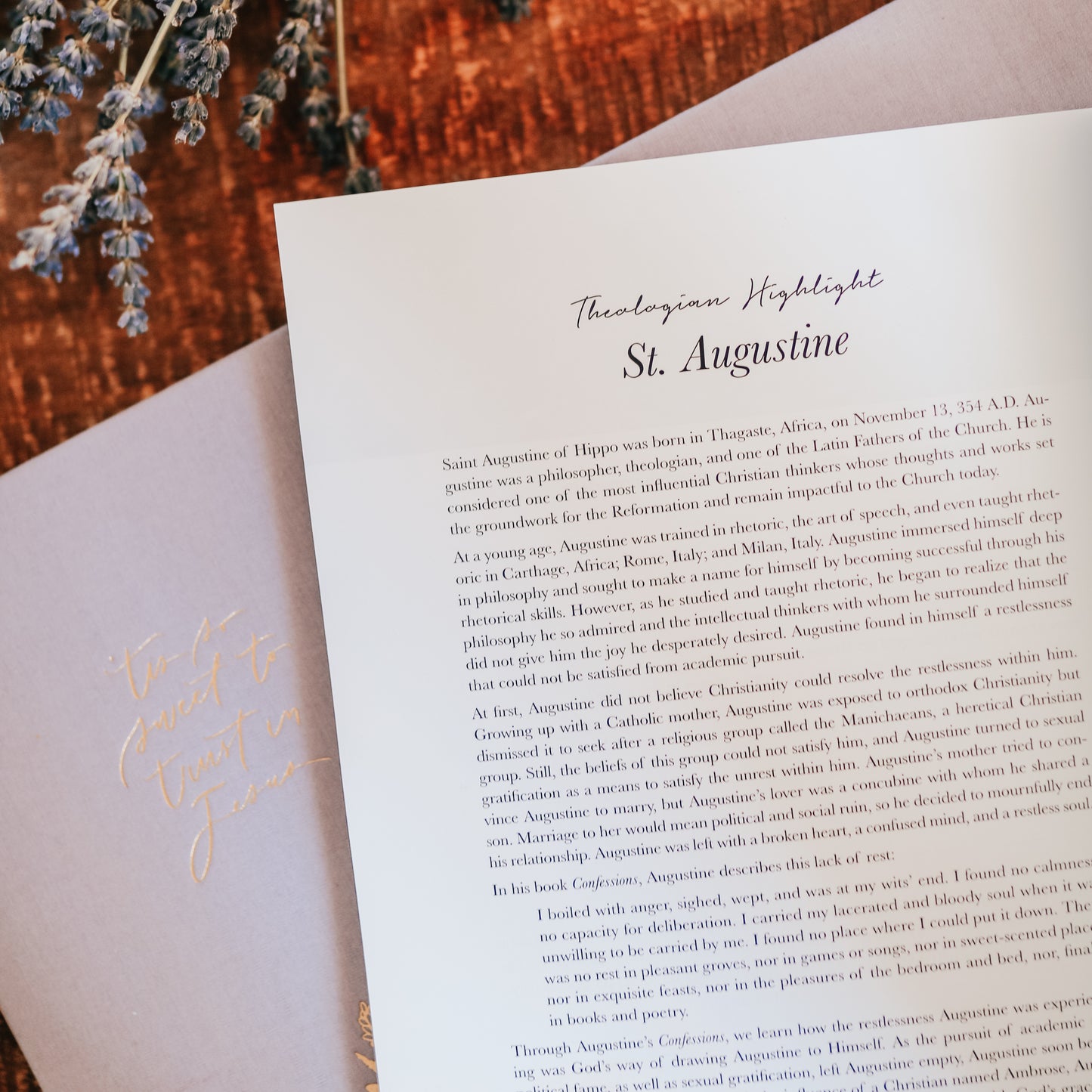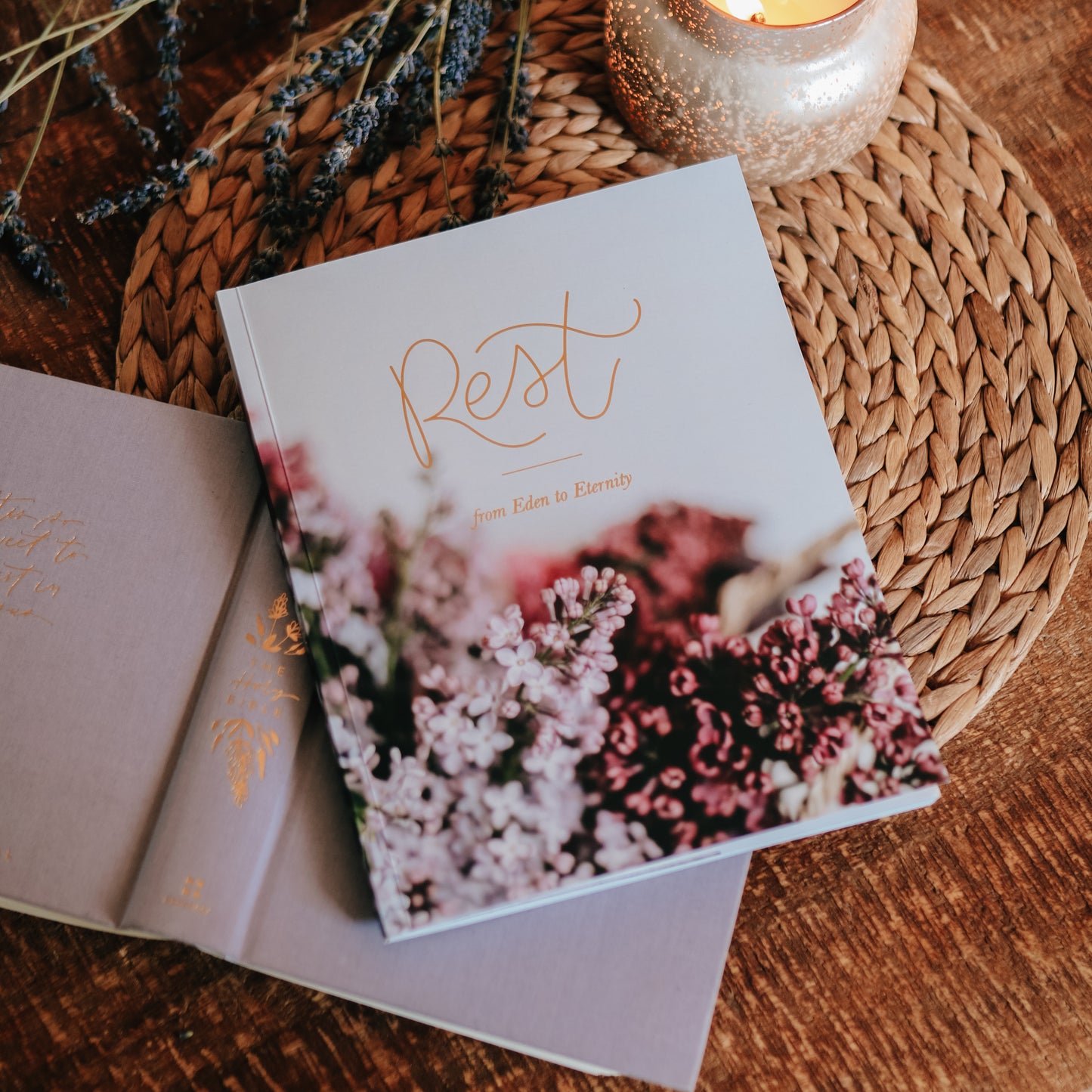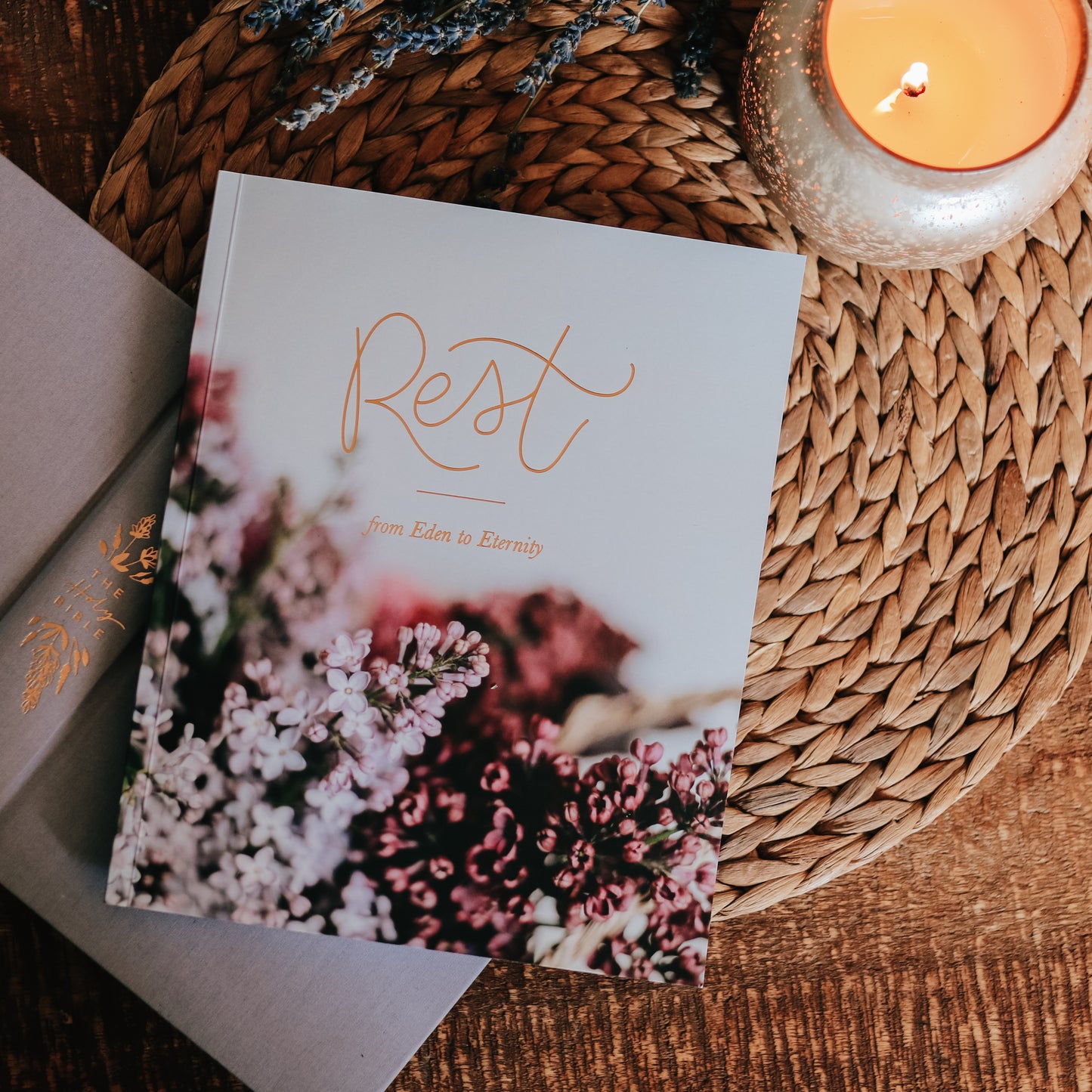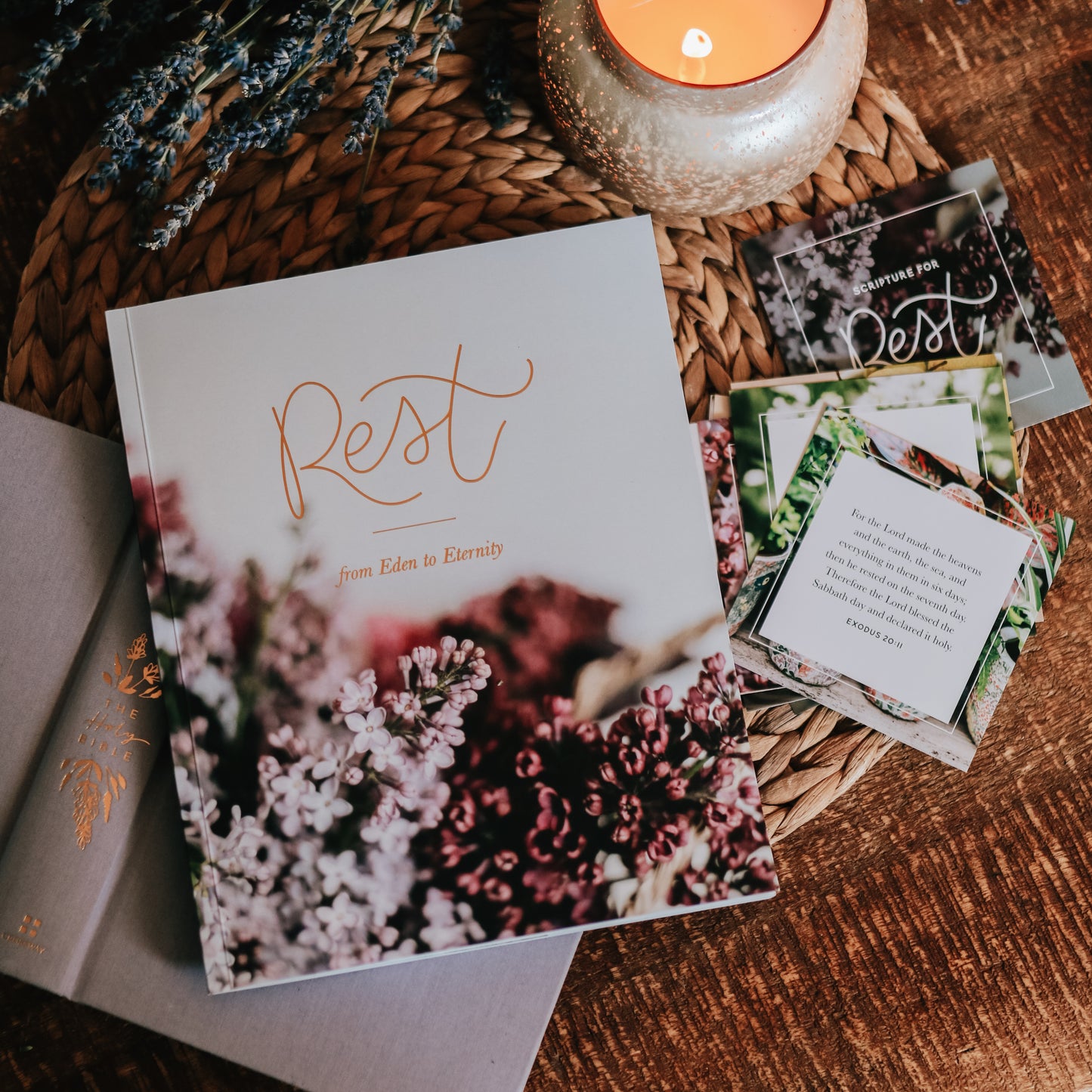 What even is rest anyway?
You don't know what you don't know & I didn't know I didn't know what rest even is. This devotional is speaking to me in the best way! Amazing!
I only removed a star because the color font is very difficult to read because it's such a light pale color.
Rest- From Eden to Eternity
I've just started (going into day 4) and the amount of revelation on what Rest really means as a believer has been so refreshing! Thank you Daily Grace Co for your intentionality! It's more than just a pretty devotional!
I Needed Rest...
...and I'm finding it in this book! I joined a small group through my church and this is the book we are studying! So far, it's been wonderful and I can only see it getting better as we continue to journey through the studies! Thank you you Daily Grace for this wonderful gem!
I love the daily grace
I always get so convicted when I read these. They always seem to be around what I am dealing with personally
Refreshing
Such a beautiful study. Each chapter brought refreshment to my soul.