Regular price
$12.00
Sale price
$5.00
Unit price
per
Sale
Sold out
This is a set of nineteen verse cards and a cover card. The set includes nineteen attributes of God with definitions and Scripture passages to go along with them. These are great for meditating on or using in Bible study as you think about what any passage teaches you about who God is.
This set coordinates with the adult set, but has simplified definitions for kids.
Attributes of God Verse Card Set - Kids is perfect for elementary aged kids
View full details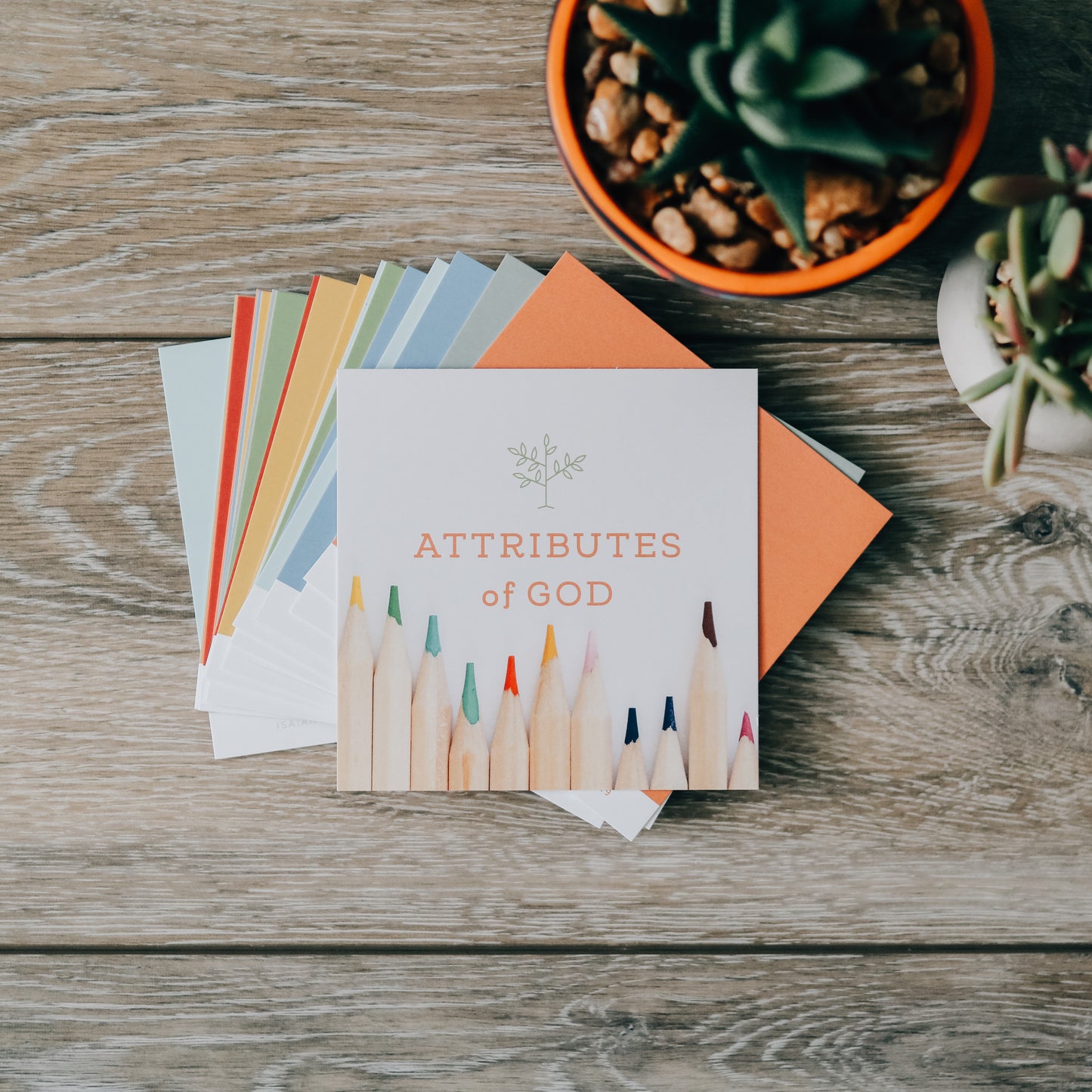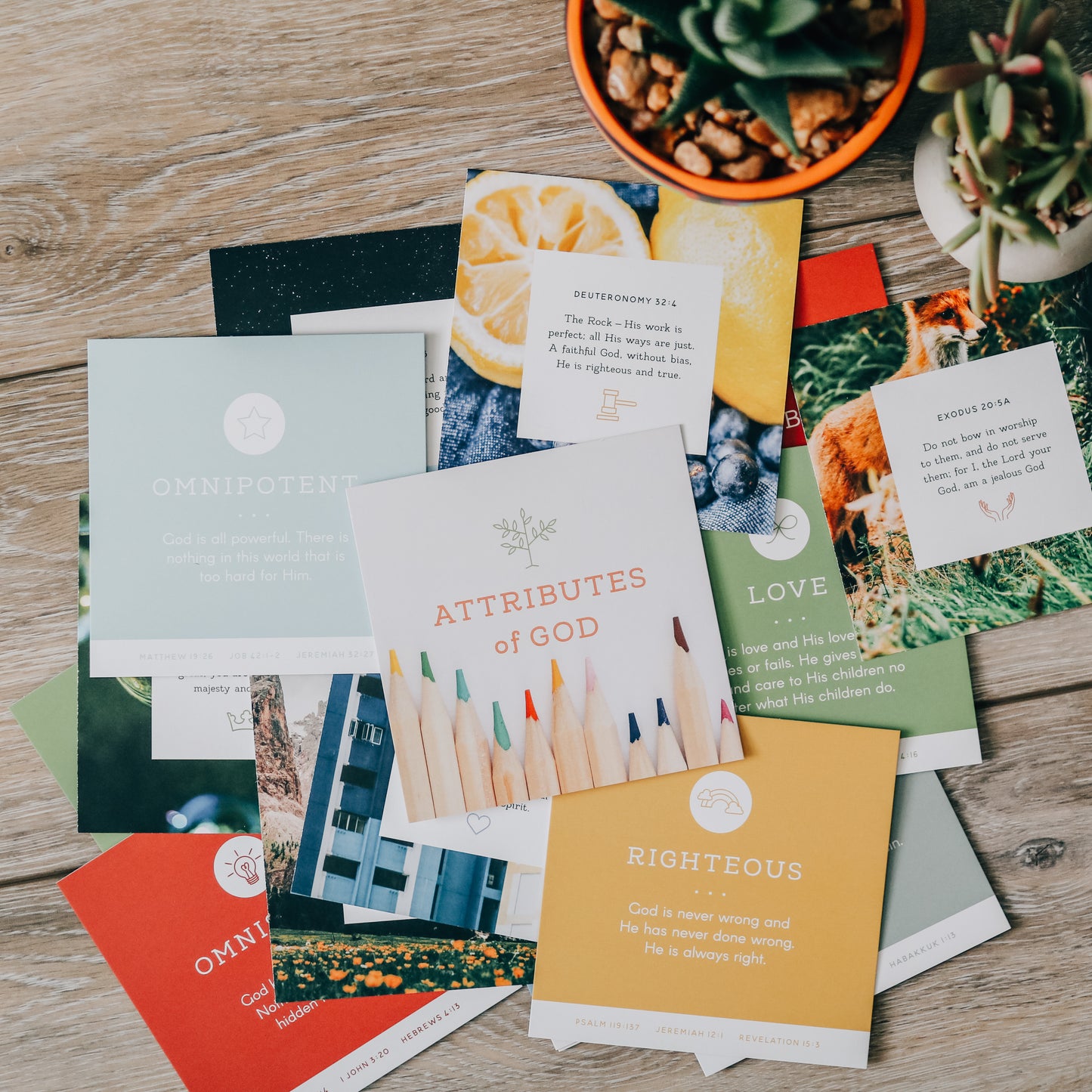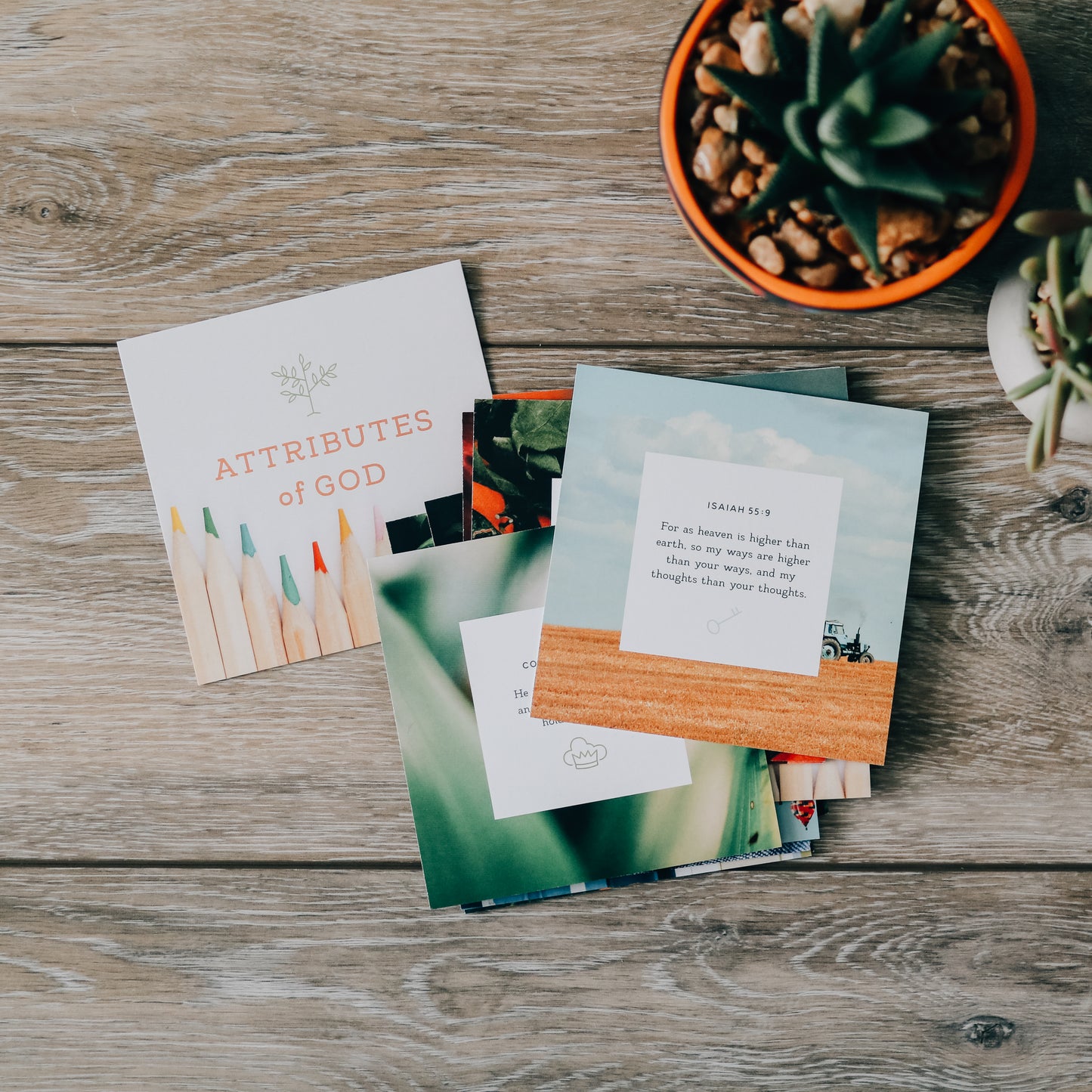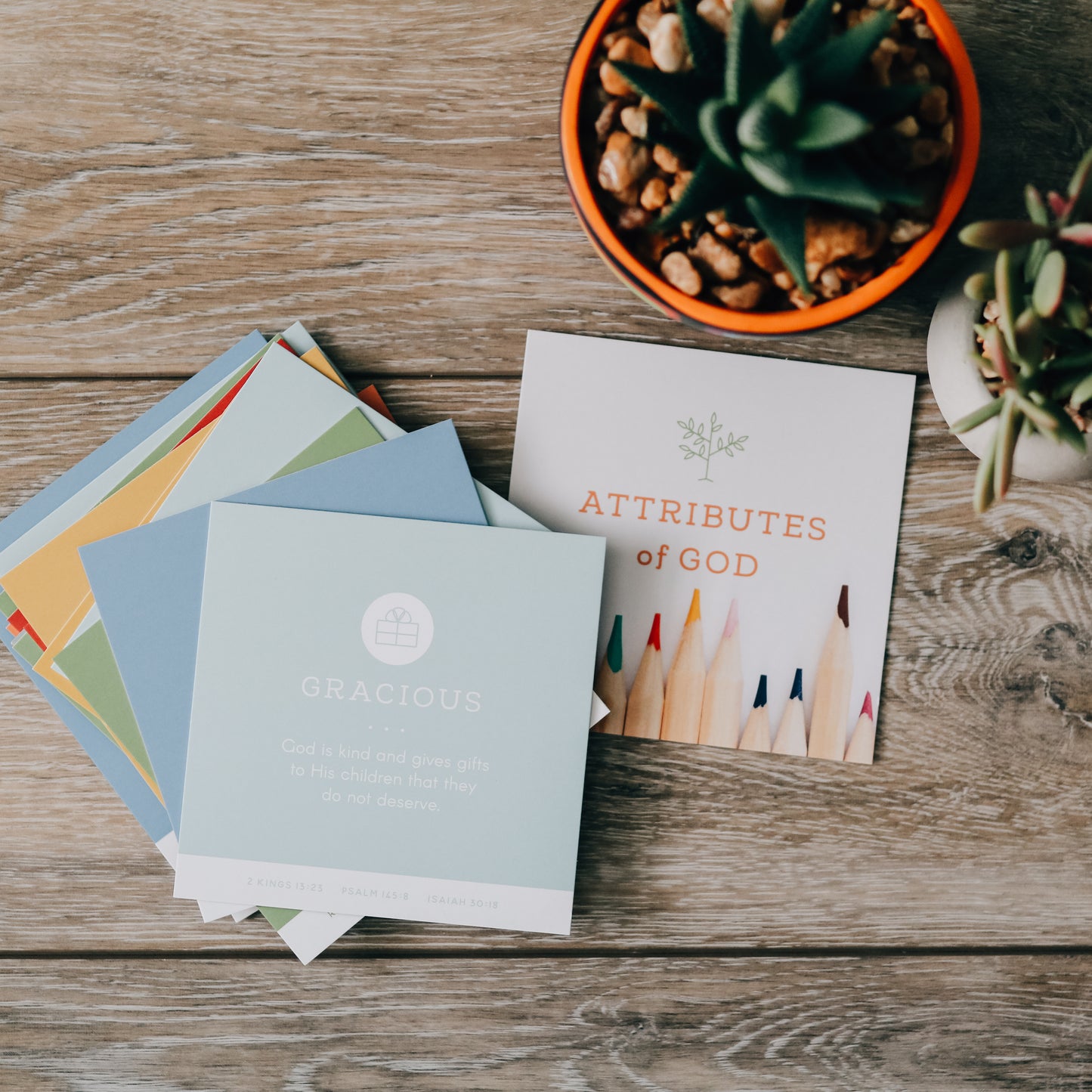 Great discipleship tool!!
We love our verse cards! We have the Attributes of God, Fruit of the Spirit, and big truths for little hearts, and we pull from each nightly for our evening routine with our daughter. These are wonderful tools to start our littles young hiding the word of God in their hearts!
So great!
These are really well done and thought through so nicely. I love how they explain everything and the quality is perfect.
Excited to utilize this resource
Always looking for great tools to help our child know God and this is a great resource. Simple and clear language, thoughtfully designed, and most importantly truth-filled content. ❤️ DGC!
I love them!
Perfect for our homeschool devotional time. We are working on memorizing the attributes of God! My son loves flash cards of any kind, so he enjoys reading the fronts and backs aloud.
Excellent for my younger kids
These cards are great for my younger kids. We keep them in our homeschool morning basket and pull one out every morning to talk about with my 9, 8, and 5 year old. They are cute enough that my 5 year old loves getting them.