Regular price
$24.00
Sale price
$10.00
Unit price
per
Sale
Sold out
This journal helps readers pray through passages of Scripture and be equipped with tools to pray the Word of God. The journal features passages to pray printed directly in the journal, guided instructions on praying the Bible, commentary on the passage, guided prayers, and questions to prompt prayer. The journal also includes guided pages at the end that can be used to pray any passage in the Bible. The Word of God is a gift to the people of God, and praying Scripture is one of the most precious things that a believer can do.
This journal features a leatherette cover in blush vegan leather with gold foil accents. The inside pages are 100gsm (68lb) wood-free paper. 
View full details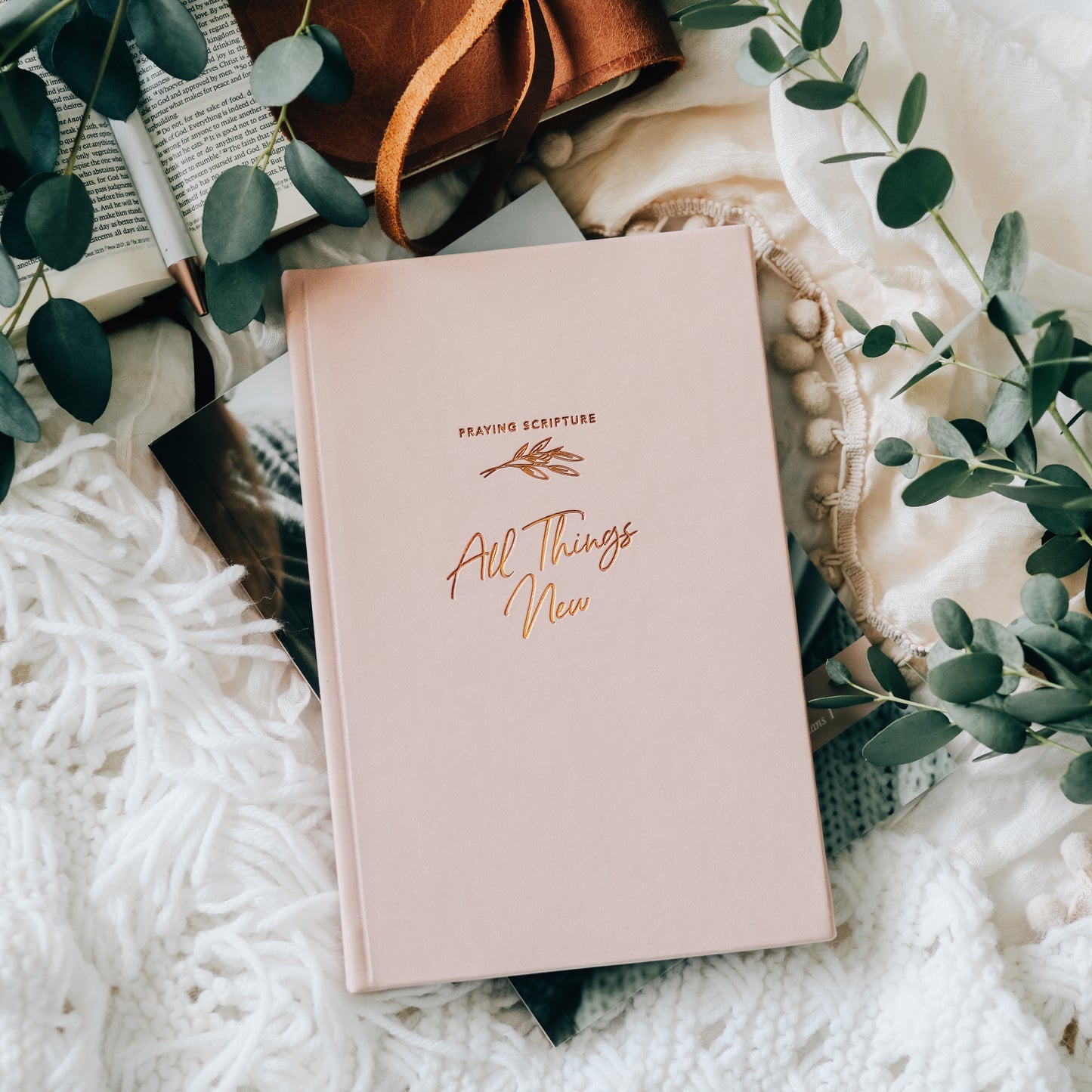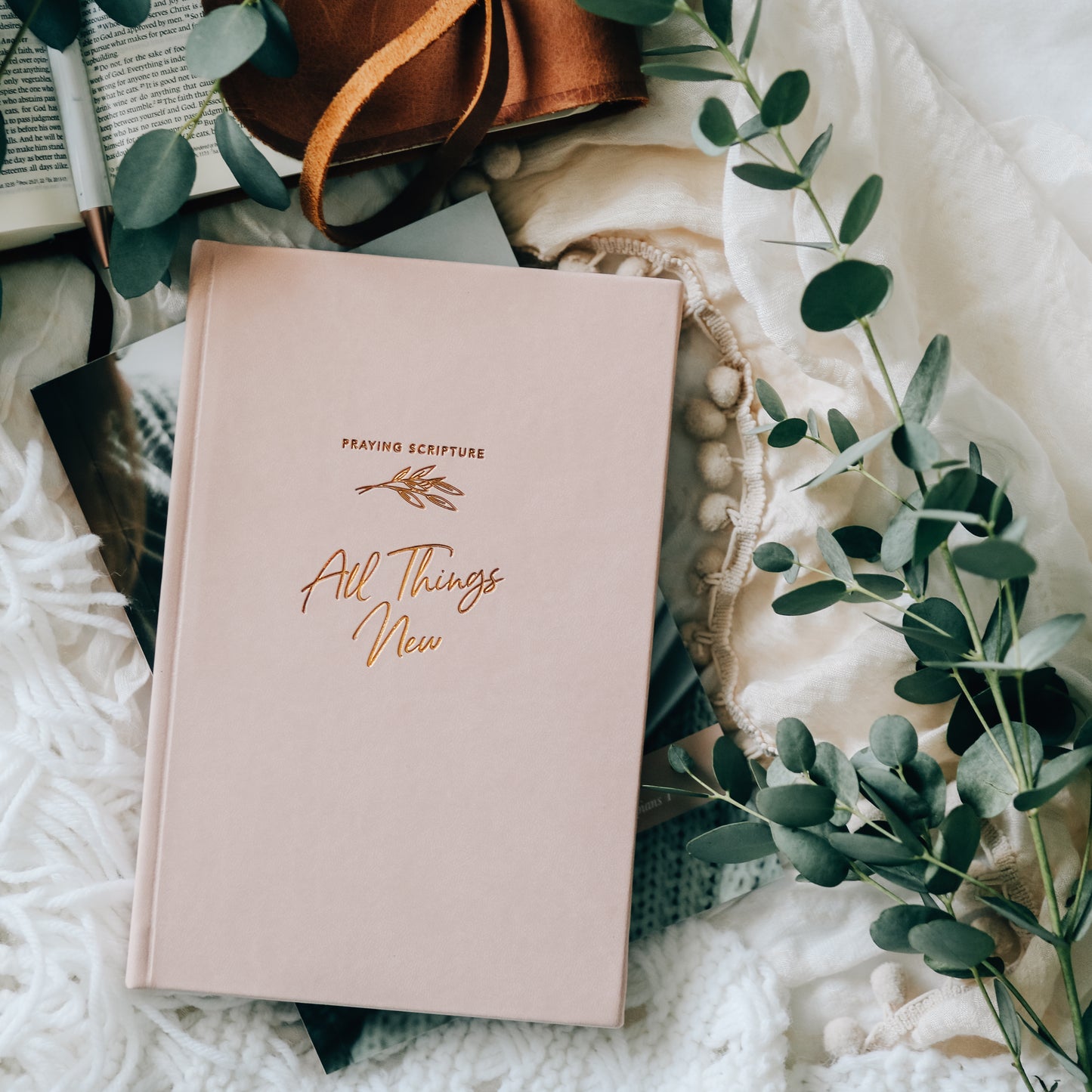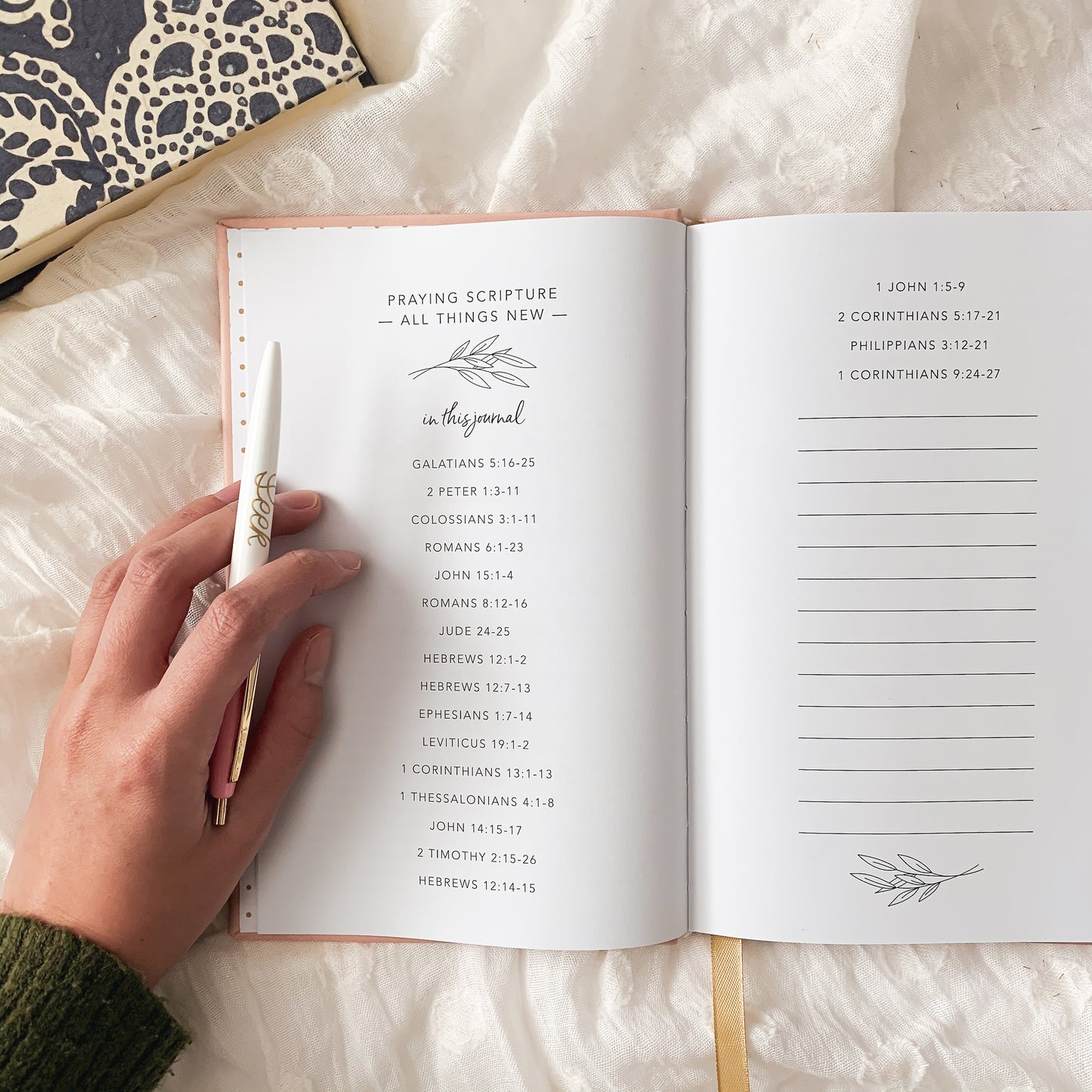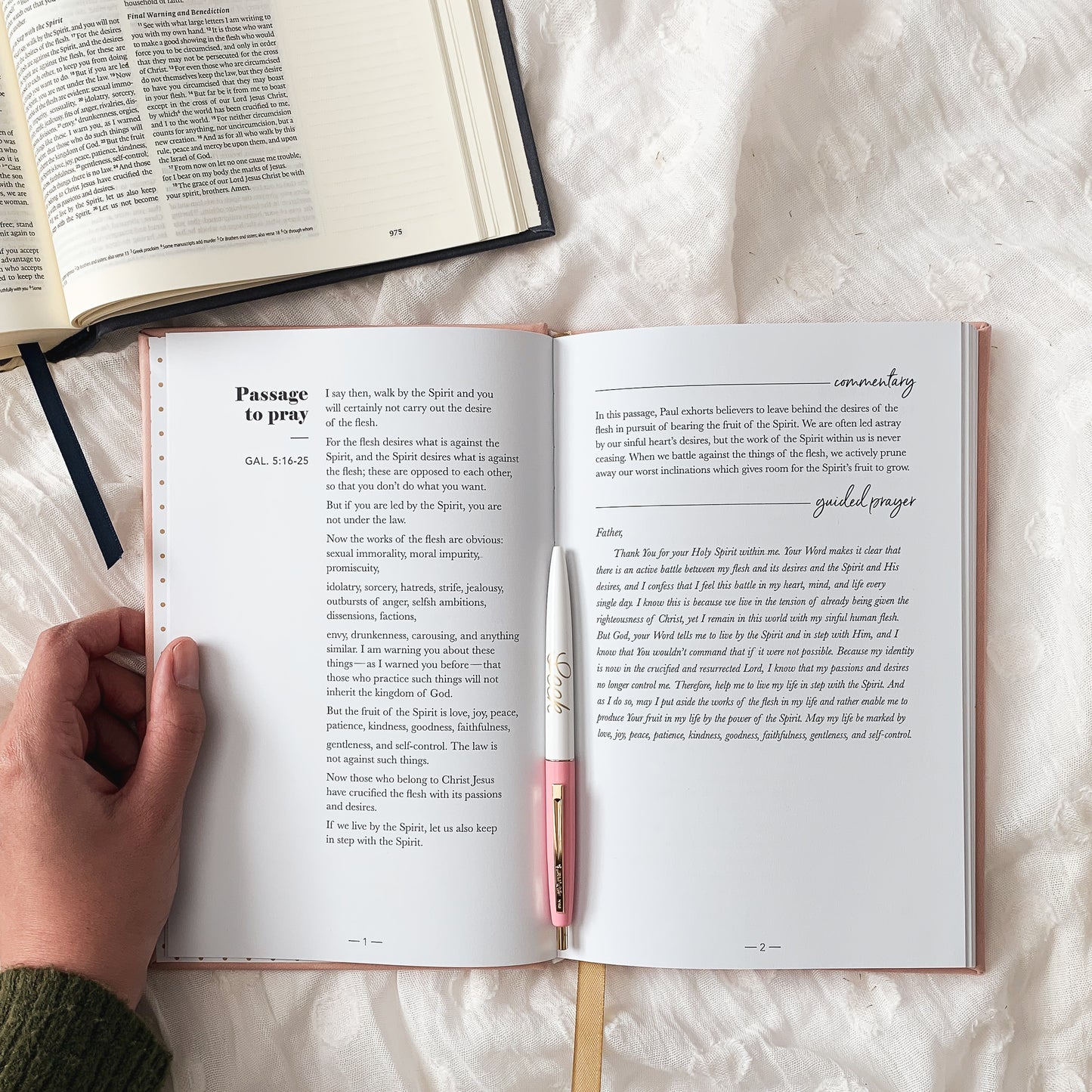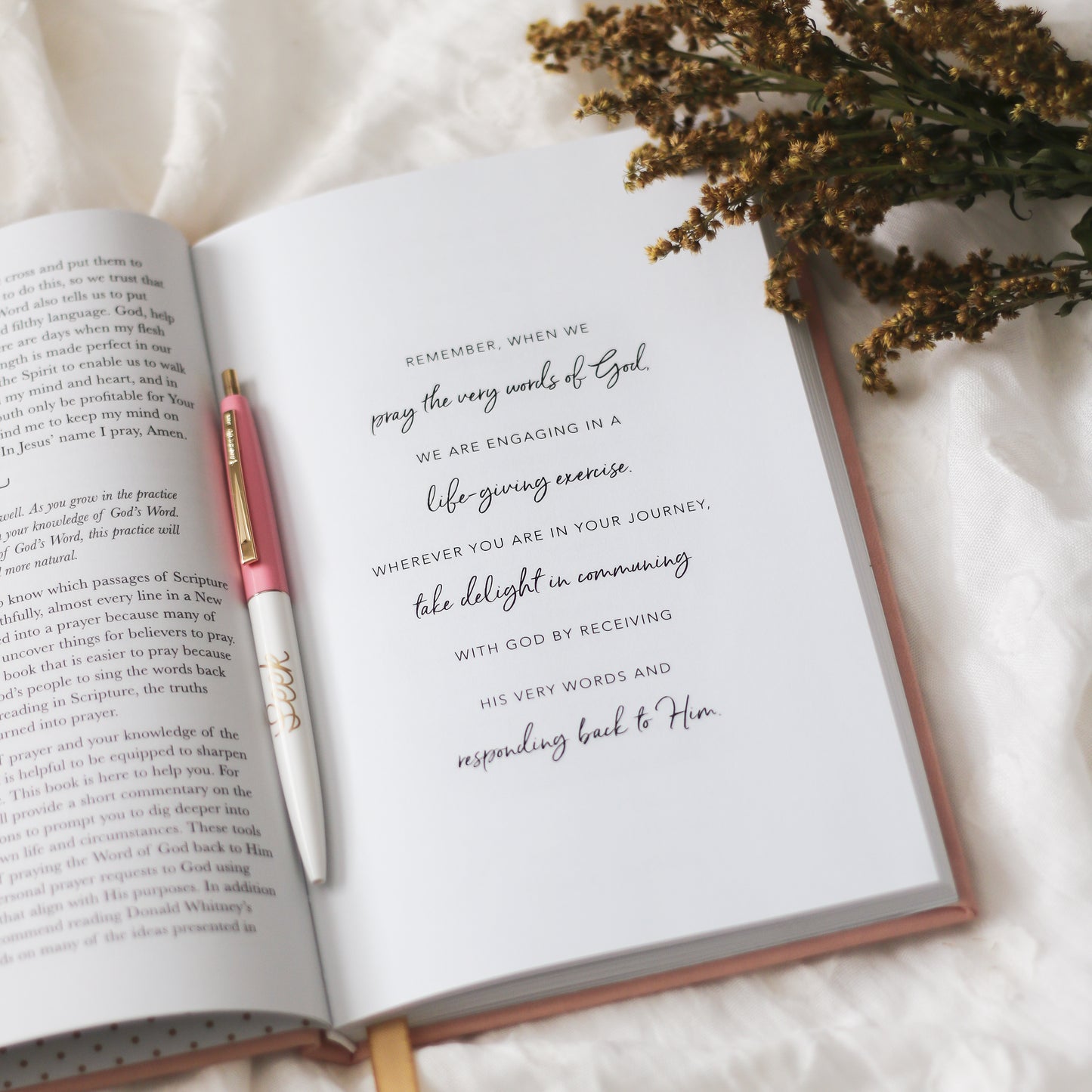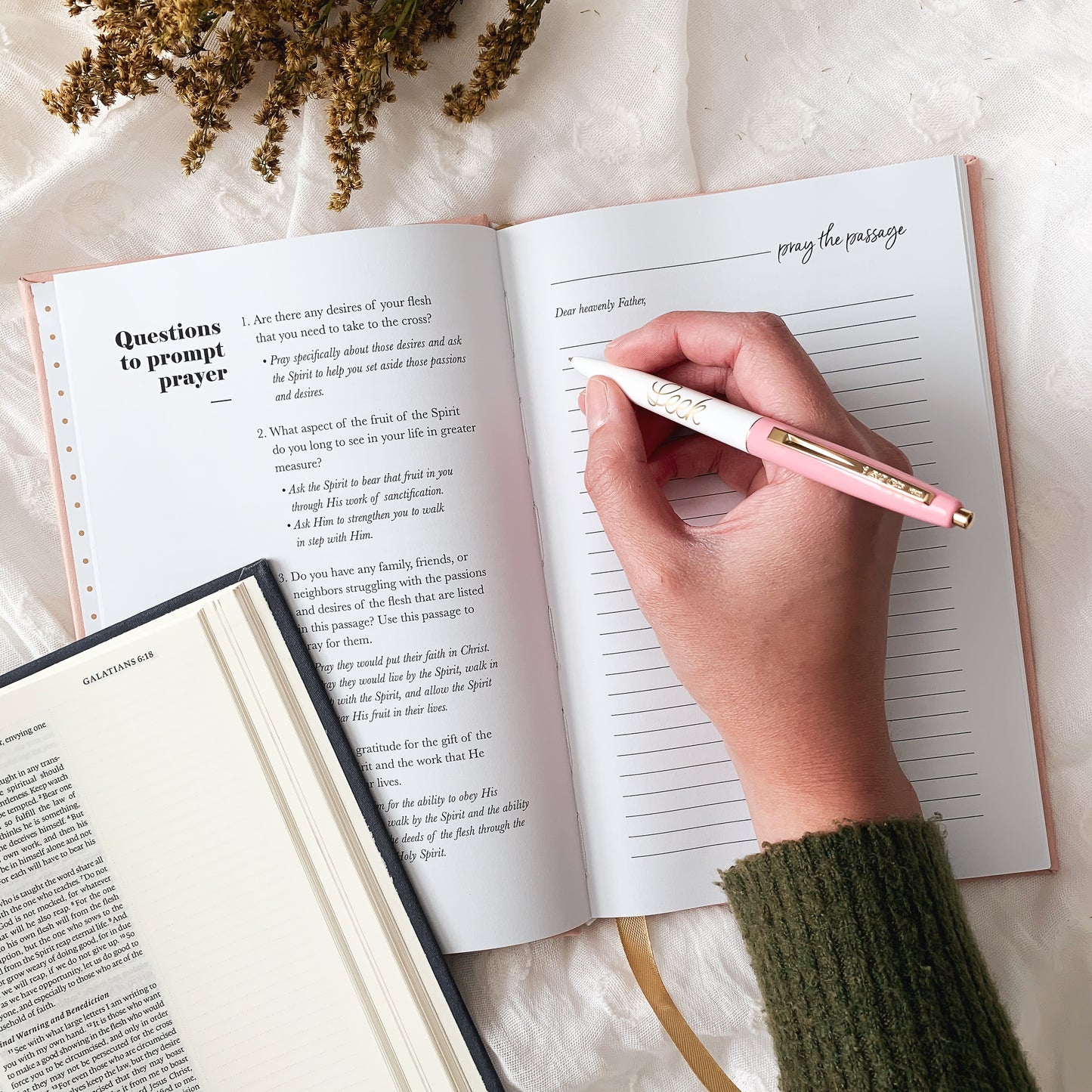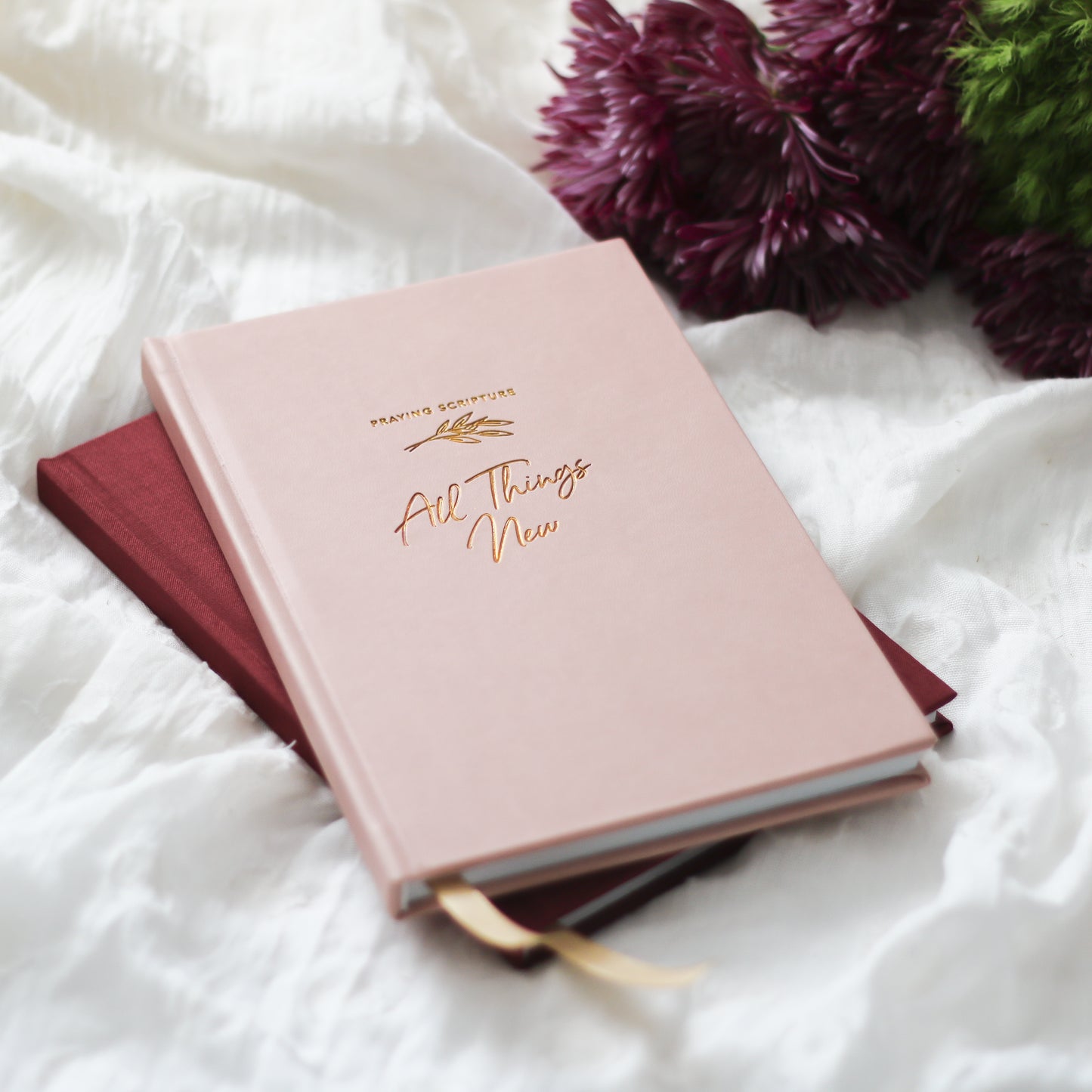 Feeling blessed.
I absolutely loved the journal "All Things New" the colour is so peaceful and beautiful and I'm so excited to dive in and learn how to pray scripture! It's very descriptive and as it's something I've never done before, although I read the word and pray daily, I think this journal will really lead me in the direction I want to go. It would also be a perfect gift for anyone you love! It's not cheaply made at all, the cover is like a soft suede or something and I just love it. Thank you!
All things new
Since being new to my faith and finally give myself to God and Our Lord and Savior Jesus Christ, one issue I had was praying. I always felt silly and I felt like I was doing it wrong or repeating myself. But with this book I feel so much closer to our father now. I am learning how to make my own prayers and they really feel like I'm connecting so much better. My prayers feel like they are coming from my heart now!!!
So helpful
I've always wanted help to pray scripture, this does exactly that and helps guide my prayers the way I need
All things new: praying scripture journal
I absolutely love this journal!!! The color is so gorgeous and I can't wait to dive deeper into my prayer life with this!!
Such a blessing!
I struggled a lot with feeling like my prayer weren't right or I was disrespectful to God by praying wrong, but this book hs taught me that's not possible and our Father loves to hear from us and to talk with Him about everything we're going through! More than that it built up my prayers and helped me become more fruitful and to stay focused on Him. Its a blessing to have this prayer journal!