Daily Grace ®
Regular price
$88.00
Sale price
$28.00
Unit price
per
Sale
Sold out
The Story of Redemption is a four volume study that walks through the entire Bible in one year, from Genesis to Revelation. This study highlights how each chapter of the Bible points to Jesus Christ and where it fits in the big picture story of Scripture, the story of redemption. Each day includes written content that covers an average of three chapters to help you understand and apply the text, as well as daily reflection questions.
Special resources within each study:
Introduction

Overview of what you will study

What is the Gospel?
Details: 
These studies are perfect for individuals or groups. 

Each study contains daily study material including suggested Scripture reading, a short commentary on each day's reading, and daily reflection questions

Each book measures 8X10
Additional Resources:
Check out our daily podcast A Year in the Bible With Daily Grace. We want to spend five minutes every day journeying through the Bible from start to finish. In each episode, one of the hosts will talk through a few chapters of the Bible. We will explore how all of it points to Jesus, where it fits into the story of Scripture, and how the truth of God's Word impact our lives. 
View full details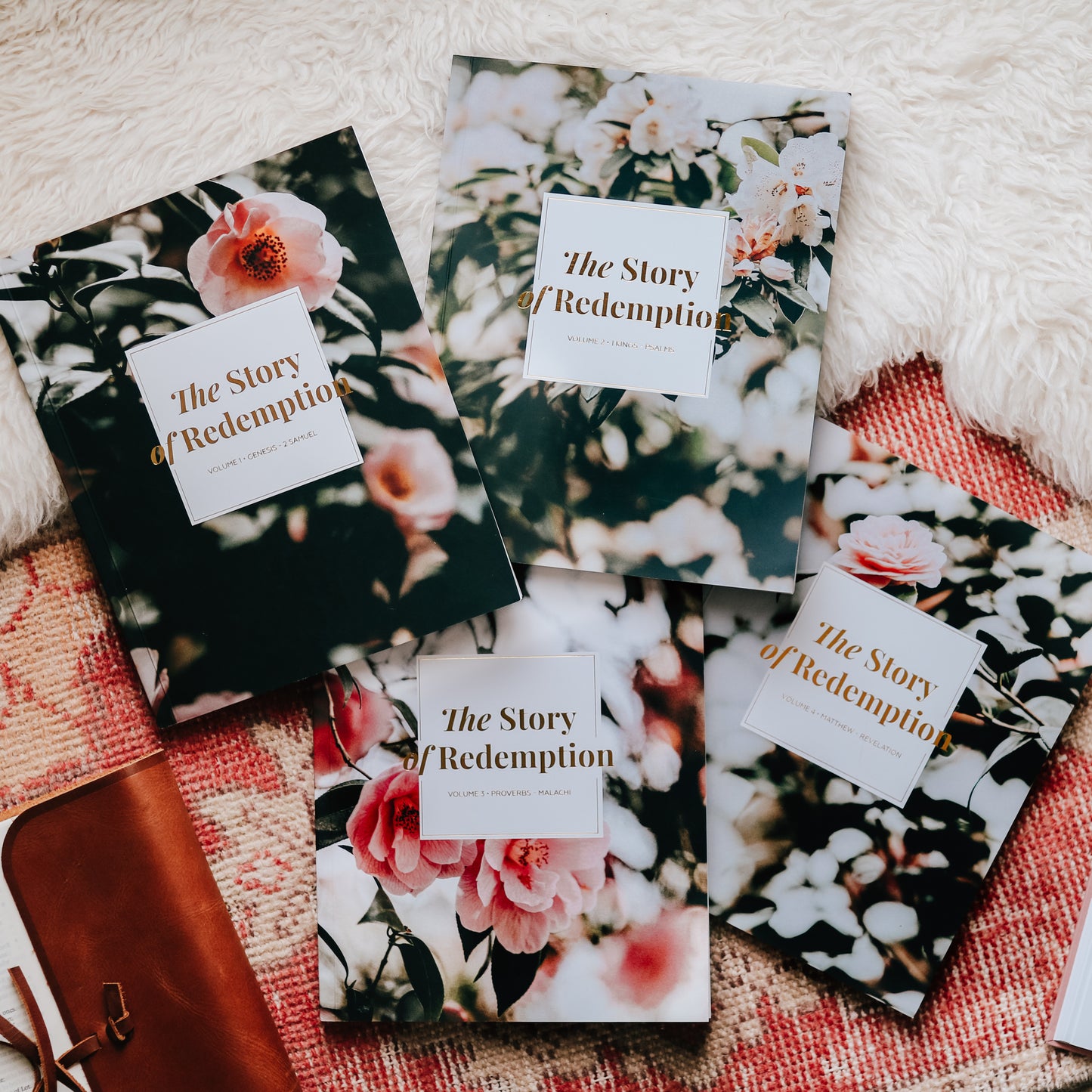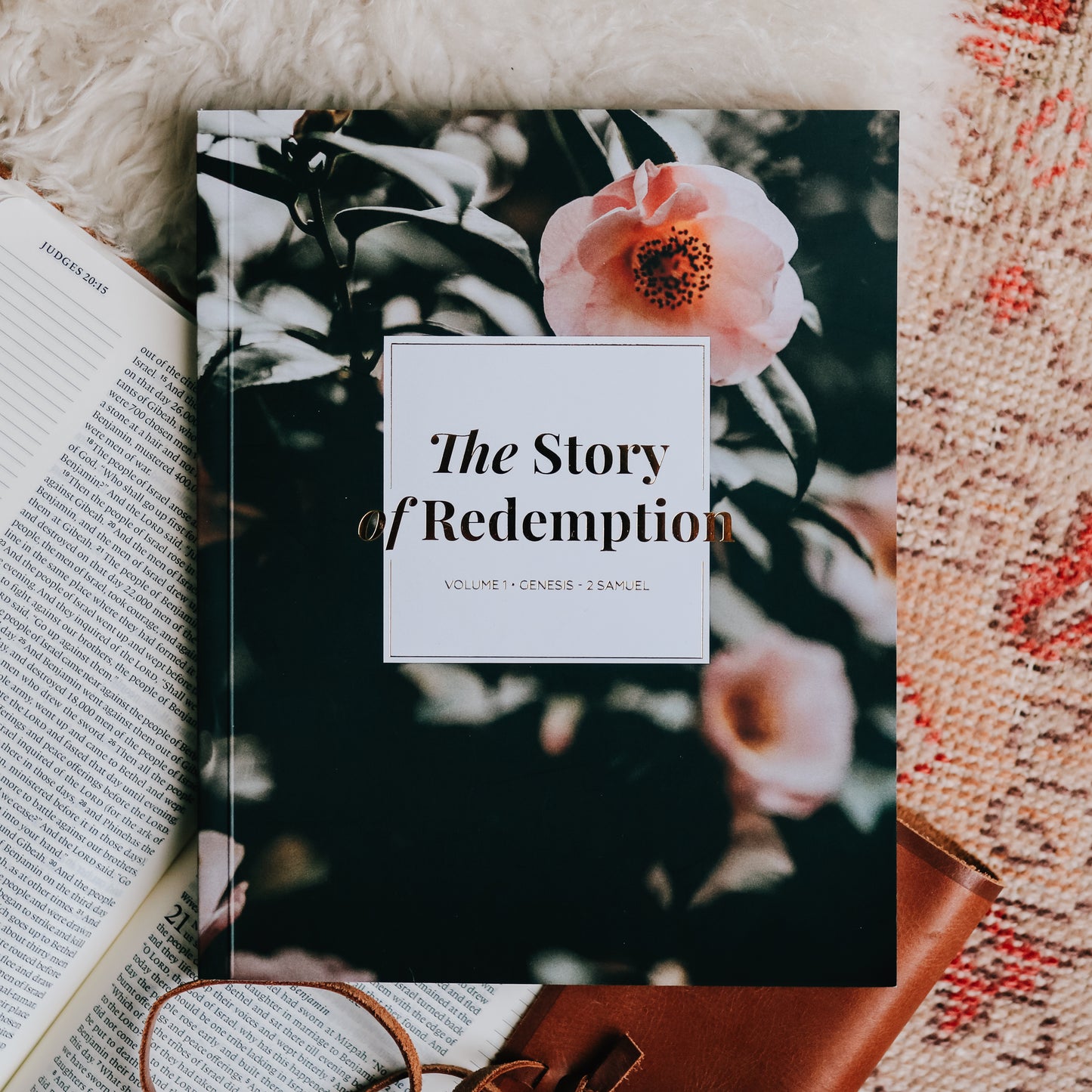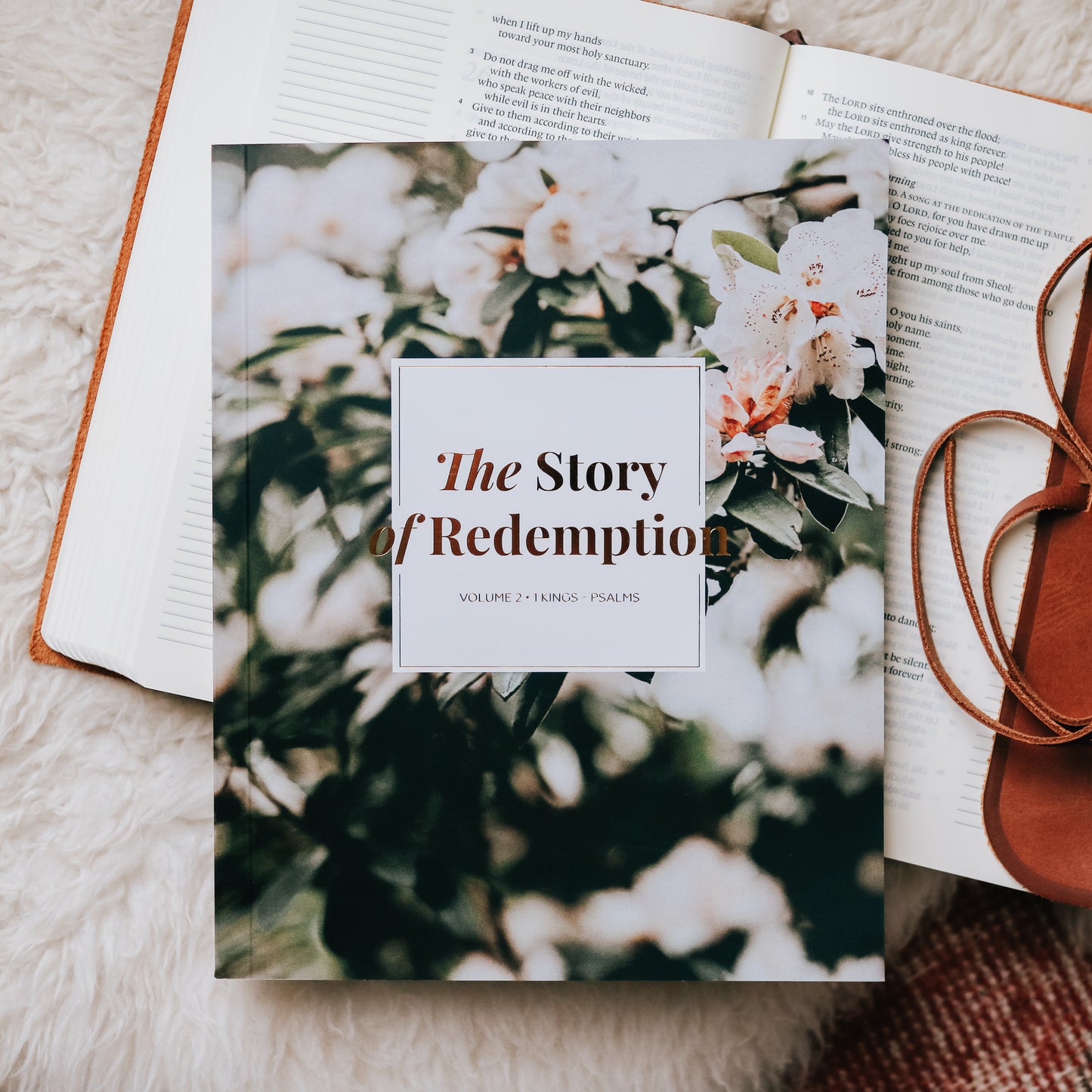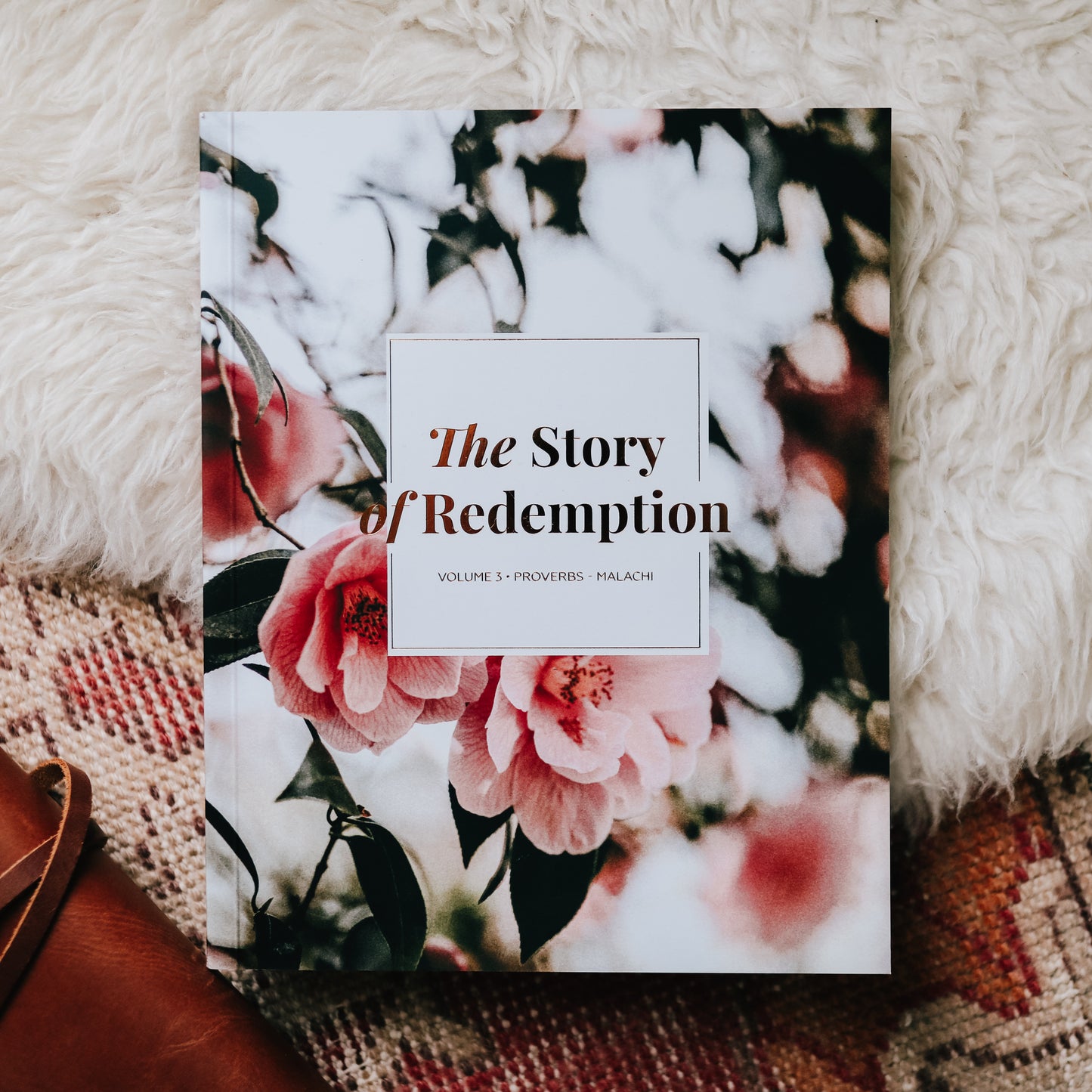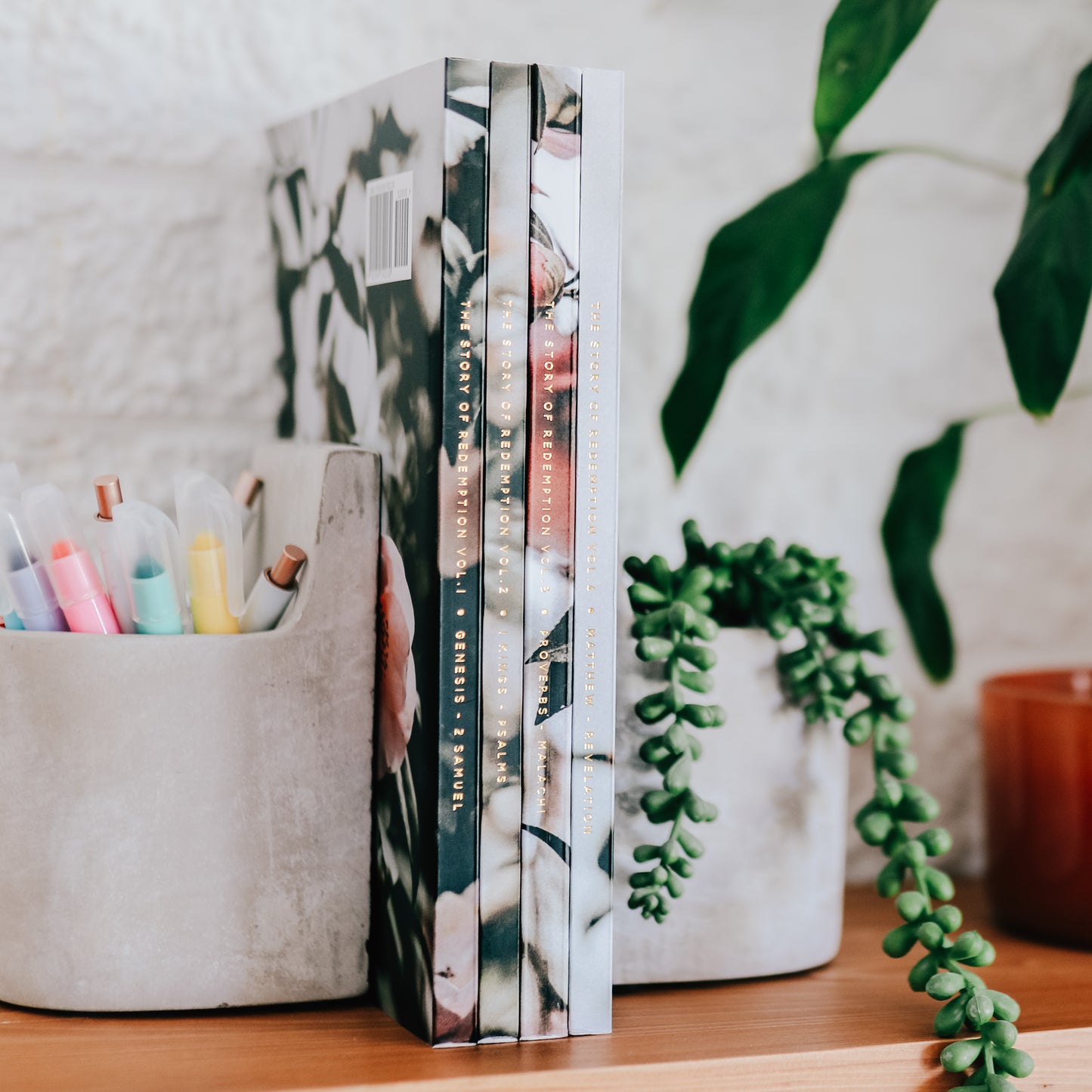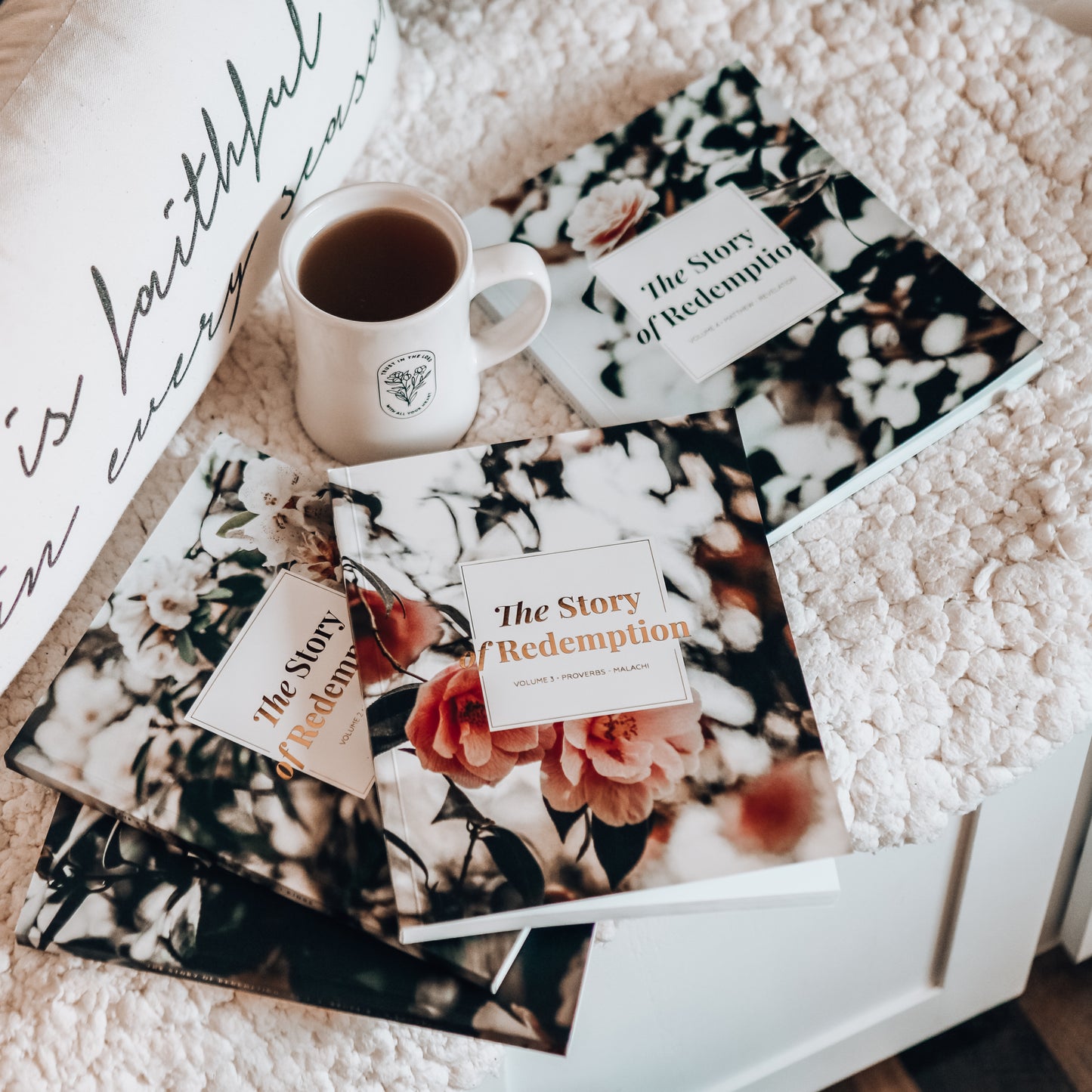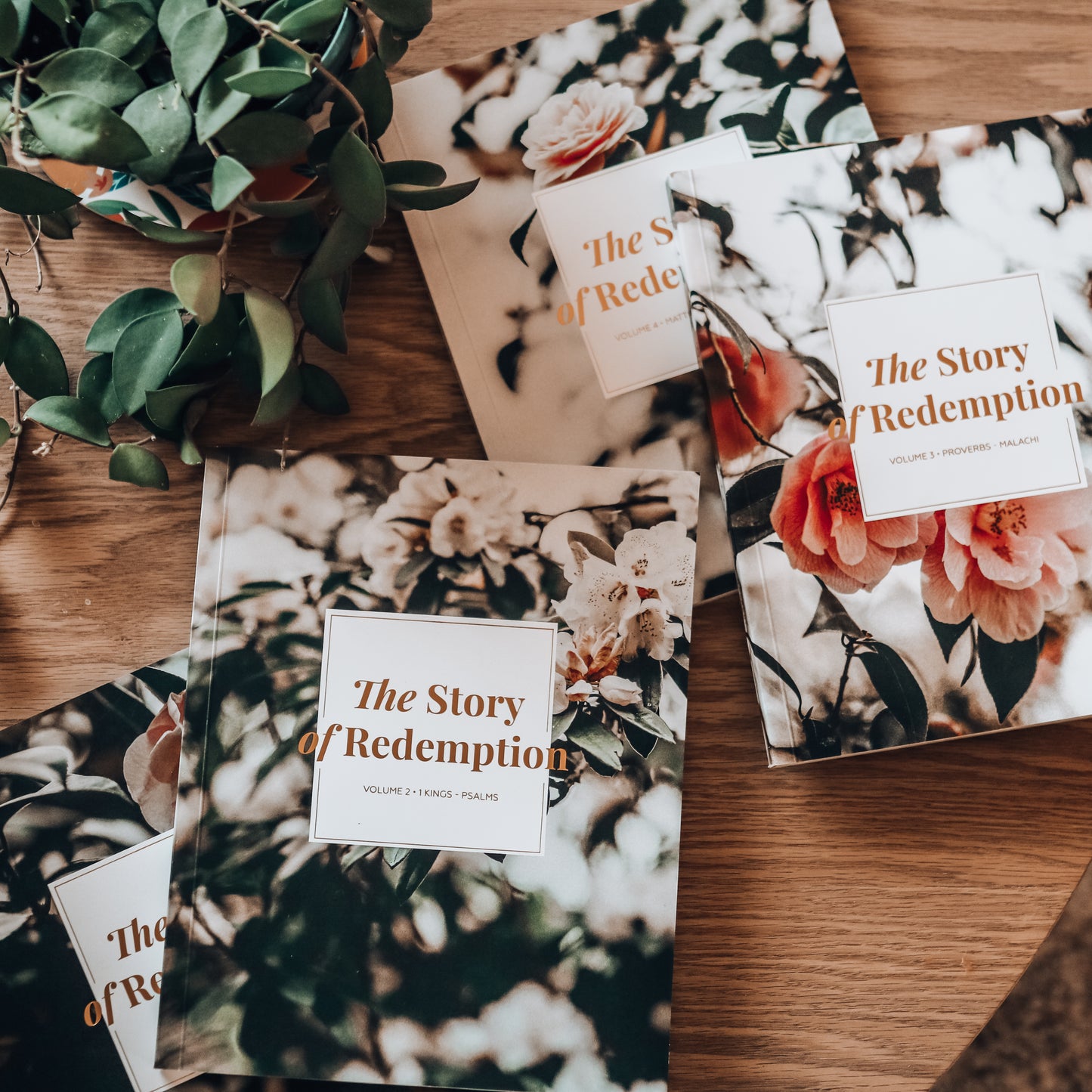 These books are absolutely beautiful. I started in Habakkuk and loved how easily it was laid out.
Can't wait to dive into these more.
A great overview of Scripture.
They did a beautiful job going through the meta narrative of Scripture from Eden to eternity, showcasing how the Bible is and has always been about Jesus and His love.
Thankful for this study bundle
I've tried many times in my life to complete a year in the bible reading plan and this is the first time I've actually completed it (well I will complete in just a little over a month) and it was so thankful to have this study bundle to help me better understand what I was reading.
Love this study!
I love this study so much that I went ahead and bought all 4 volumes. The questions after each segment are great and take you deeper into the text. As a mom it can be hard to find the time to dig real deep into devotional time and I can grab this every morning and spend time with Jesus and spend extra time praying and meditating everything I learned about him and how the scriptures all point to Jesus.
Beauty In The Word
I am so excited to start The Story Of Redemption Bible Study. The content uses many scriptures throughout the Bible which shows how Jesus was there from the beginning to eternity with us.The quality and photos in the books are just incredible. I bought the study for myself but it would make a perfect gift. I've ordered a few books from the Daily Grace and have gifted them all because they are meaningful in their beauty.