Daily Grace ®
Regular price
$12.00
Sale price
$5.00
Unit price
per
Sale
Sold out
Lord, Yahweh, Elohim, Father—God has so many beautiful names. Have you ever wondered where these names came from and what they mean? We created this verse card set just for you!
This is a set of 10 cards plus a cover card that feature 10 different names of God with their meanings and Scripture passages in which they are used.
These cards are made of 
heavy-weight 400gsm  professional card stock.
The small 4" x 4" size m
akes them easy to take with you as you go about your day. You can also place them around your house as reminders or conversation starters.
View full details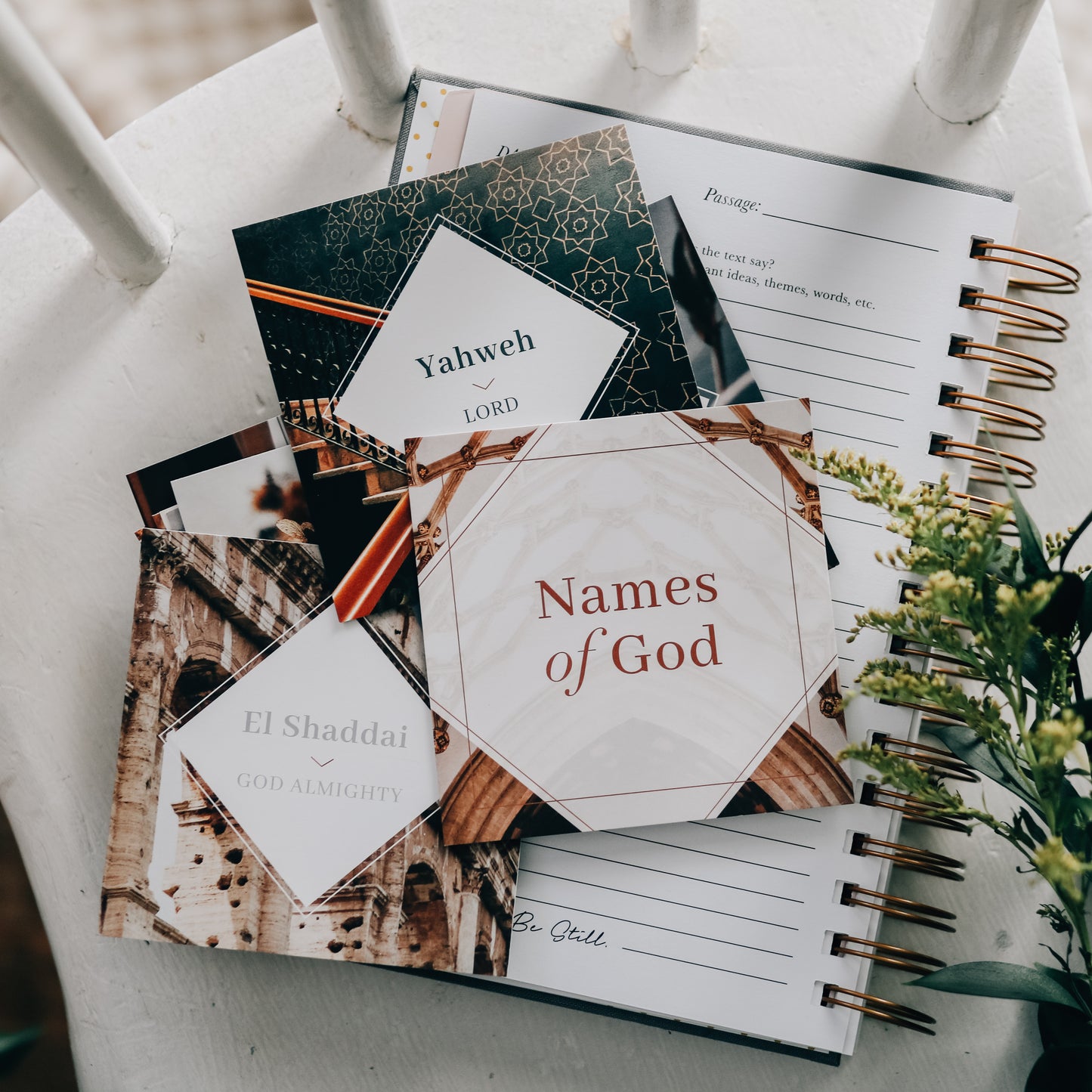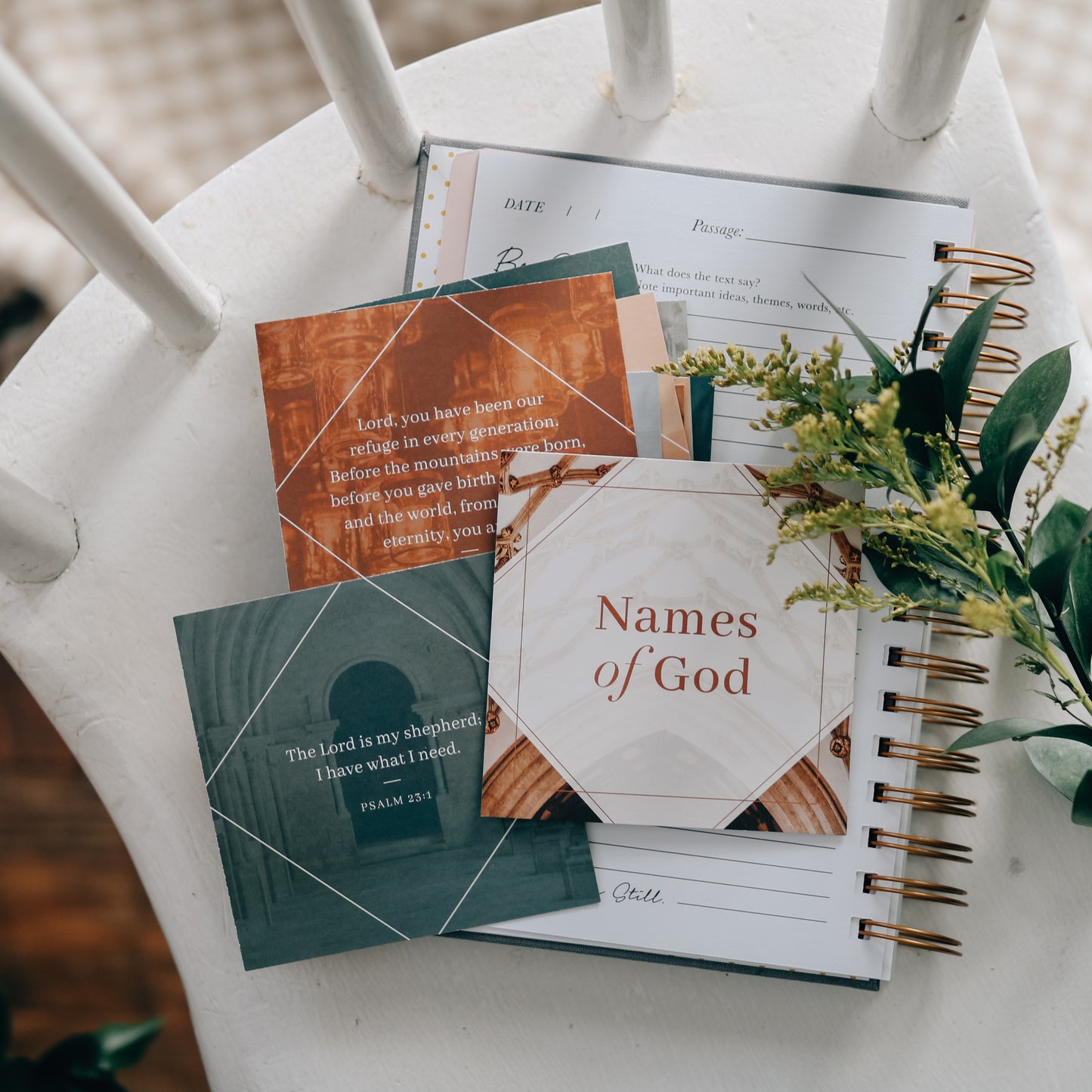 Names of God Card Set
I love these cards! In fact, I gifted a set to a friend just this morning. They are a great way to keep the mighty name of God in front of me each day!
Love these cards!
I was so excited to see these cards... I want to easily and readily know the names of God and these beautiful cards are a perfect way to help me get there! I have them in my family room in a card holder- easy to see, pick up, read, pray, and remember Who He is!
Very nice!
I love these cards. I am looking forward to using them to learn and memorize the names of God
Presence of God at work
I love these cards! I have a small easel that I use and have one name card showing each week (change it every Monday) and the cards are gentle reminders of God's being throughout my work week. I love sharing these with friends (along with an easel) to help them create holy spaces in their everyday lives too. Highly recommend
So special!
These are so special to me! I love having these cards as a reminder of my amazing, loving, creator (Elohim!) close by me on my nightstand or hanging decoratively on my bed frame using twine and clothes pins or wherever! The cards are great quality and are not flimsy! The colors and designs are gorgeous, deep, and vibrant! When I'm praying I love to speak his GOOD, BEAUTIFUL, HOLY names and this set make it easy to remember the God who I serve, who loves me unconditionally, who is everlasting (El Olam!), and so much more!