Regular price
$20.00
Sale price
$10.00
Unit price
per
Sale
Sold out
The Lord's Prayer | 3 Week Study
Why do we pray? How do we pray? Does it matter what we say in our prayers? We know that as believers we should pray, but sometimes we struggle with connecting the dots in our own spiritual walks. Thankfully, Jesus speaks to this very important spiritual discipline and models what it looks like for us to grow in our devotion to Him through prayer.
The Lord's Prayer is a 3-week study that equips believers to:

Recognize the theologically rich foundation that Jesus models for us in prayer.

Understand the elements of a meaningful prayer life.

See prayer as an overflow of love rather than an obligation.
Special resources within study:

List of Benedictions in Scripture

Chart of the Petitions of the Lord's Prayer

31 Days of Prayer Guide

What is the Gospel?
Key themes: Prayer, God's Sovereignty, Dependence, Holiness, Forgiveness, 
Details: 
This study is perfect for individuals or groups. 

Each week contains five days of study material, including daily study questions, a weekly memory verse, and weekly reflection questions. 

Measures 

8x10

Includes 85 pages
View full details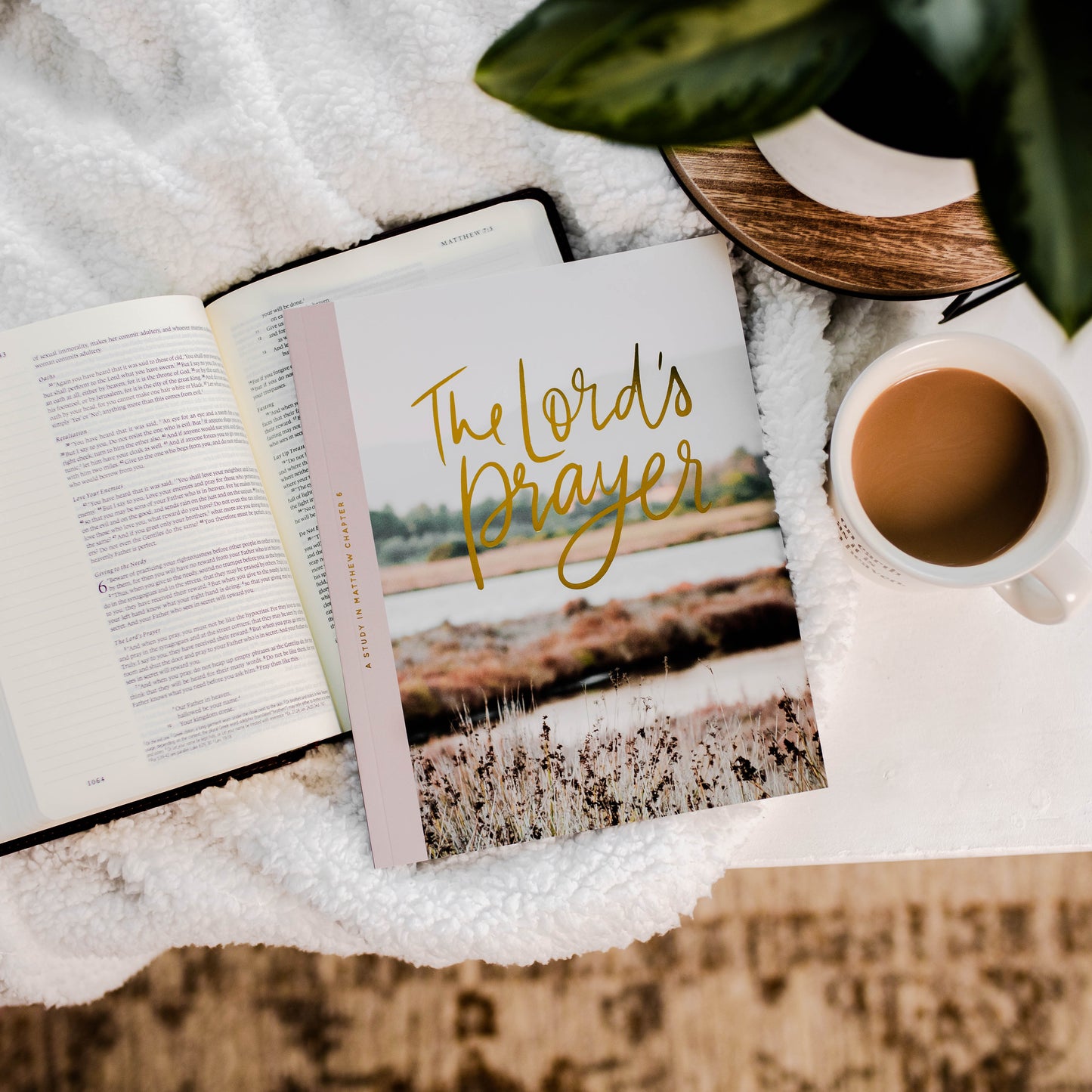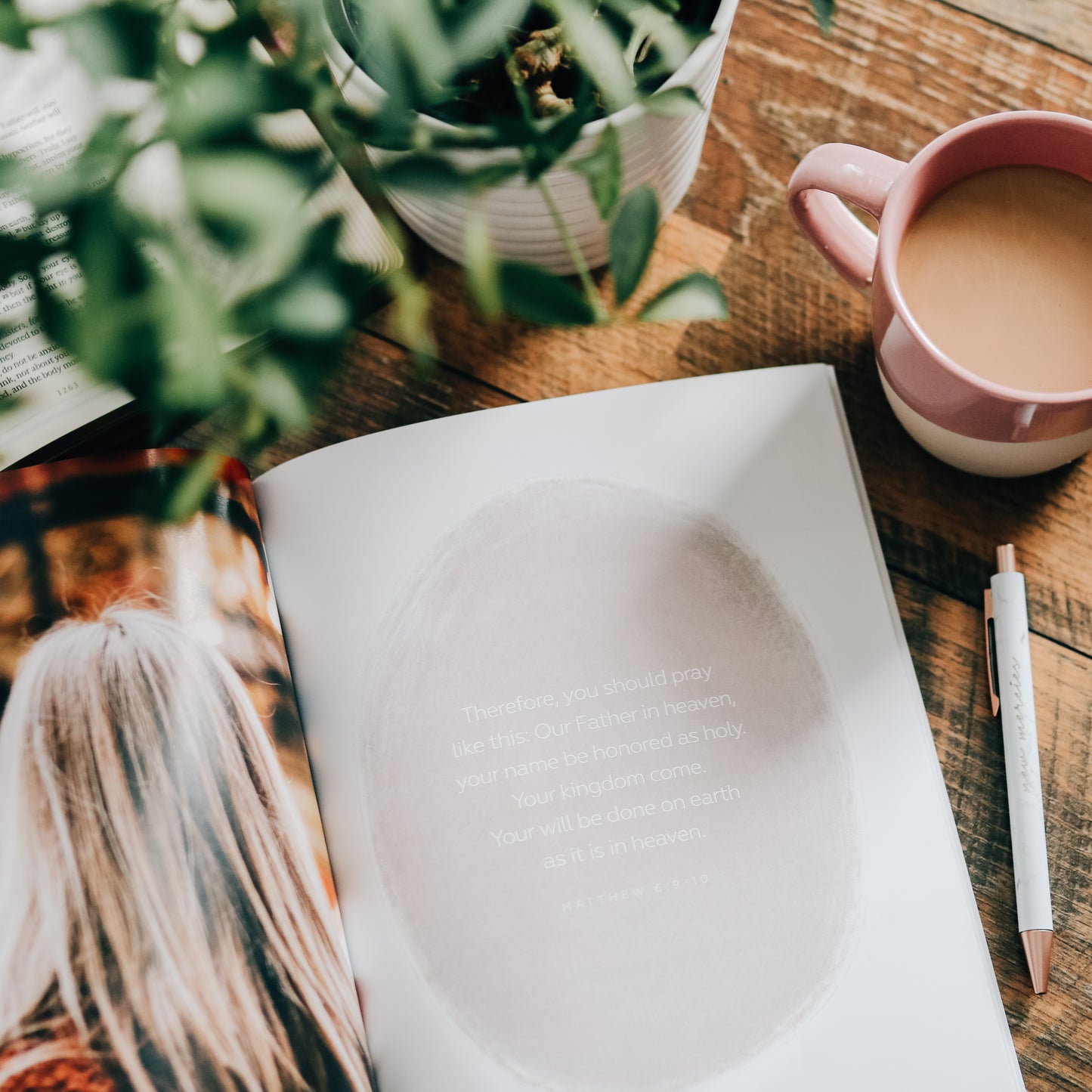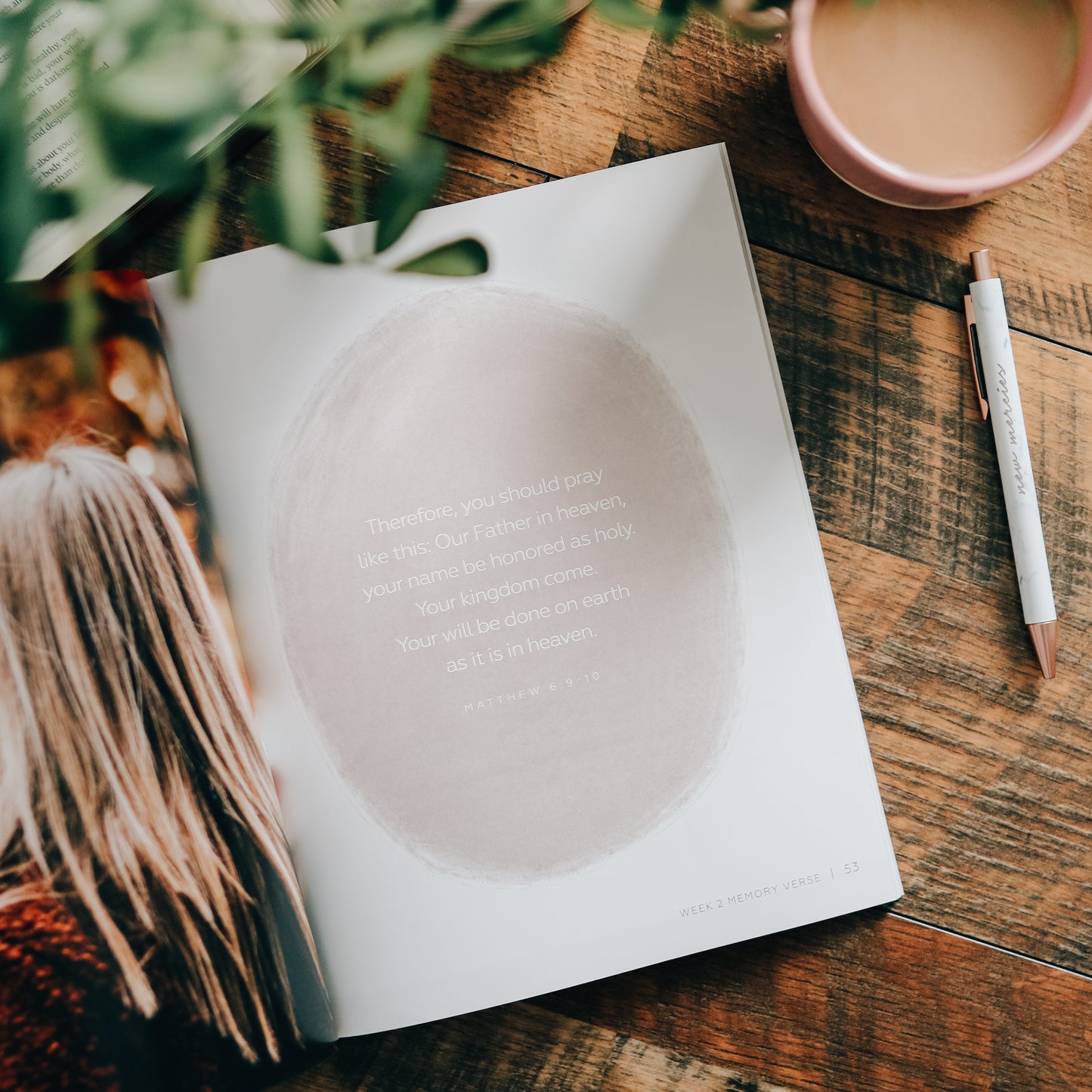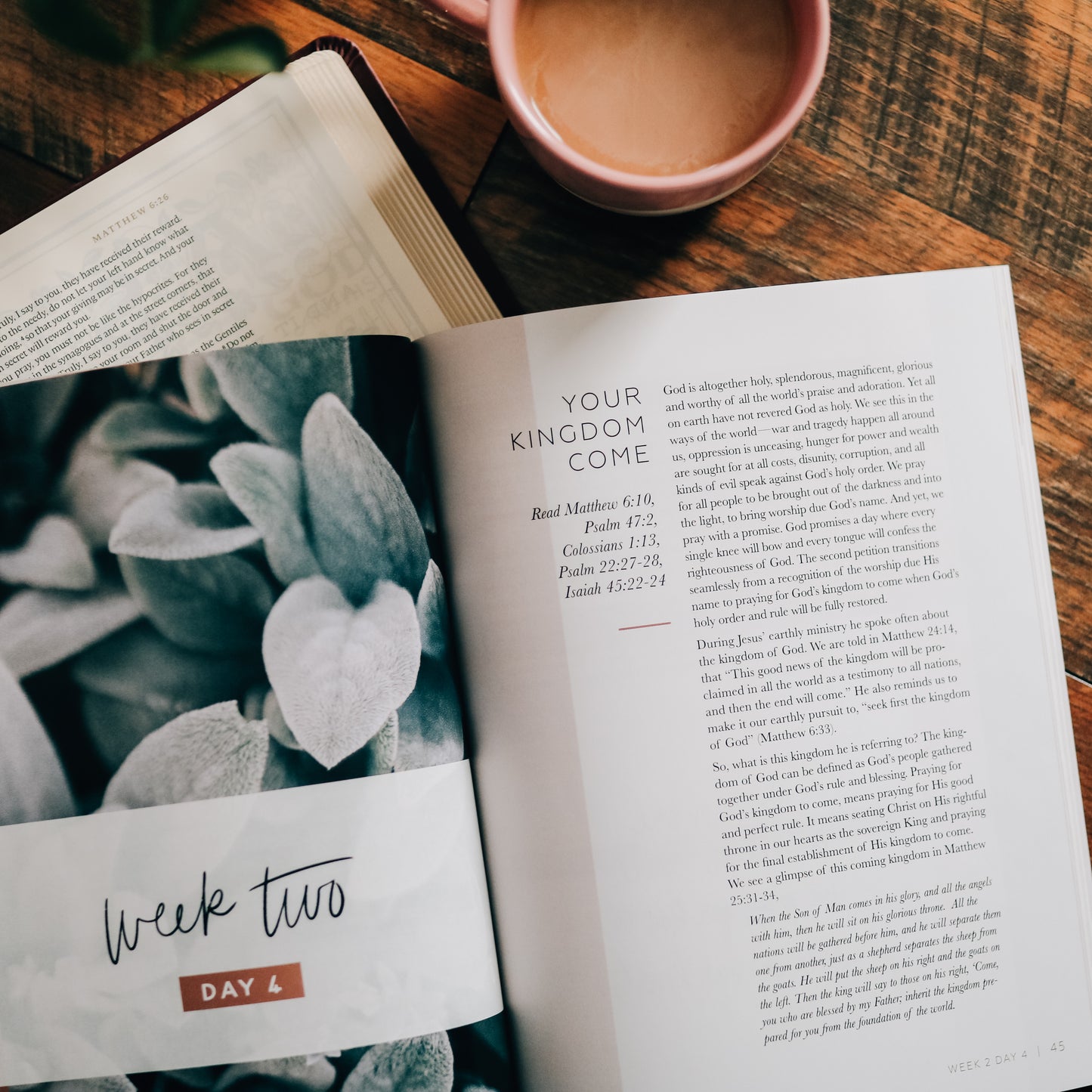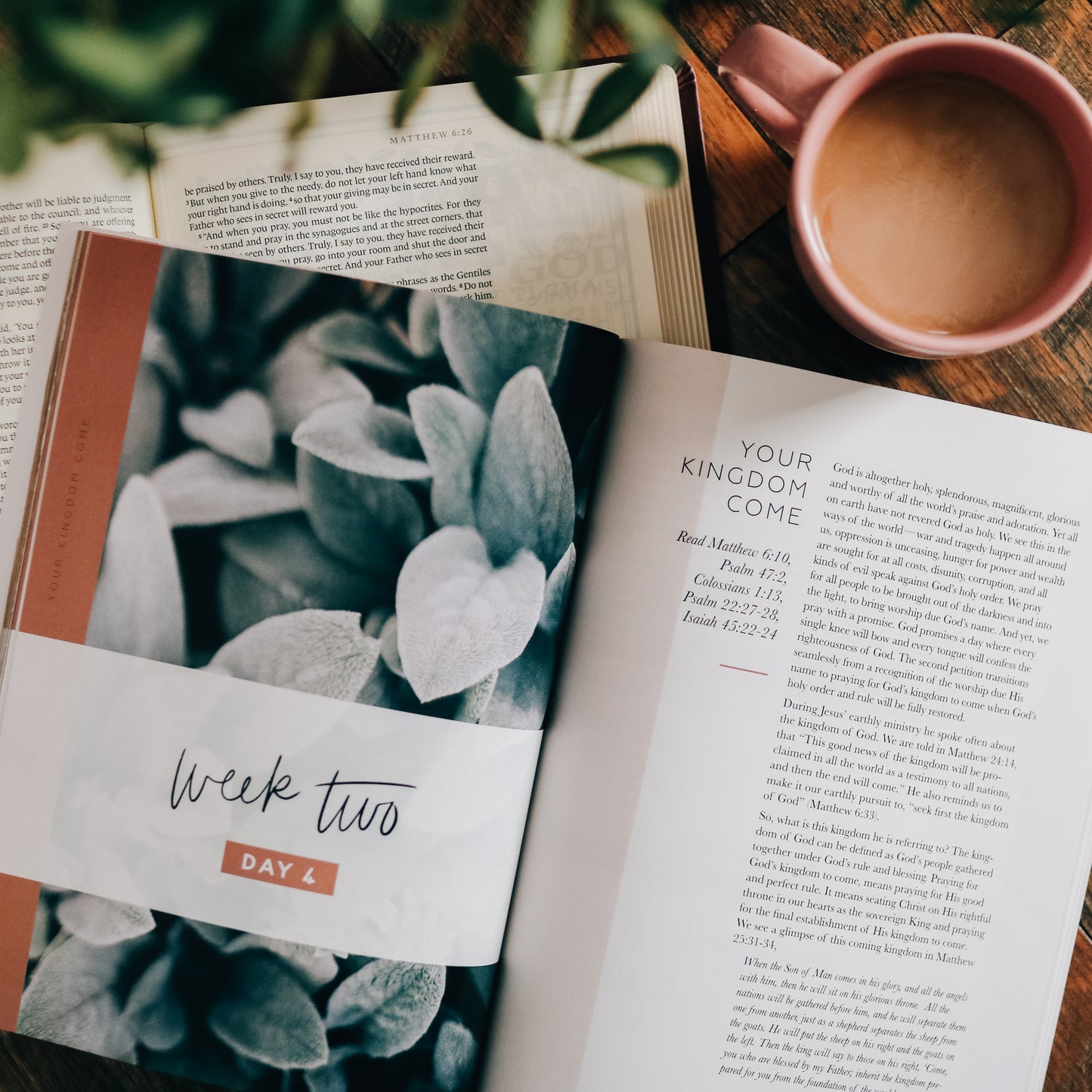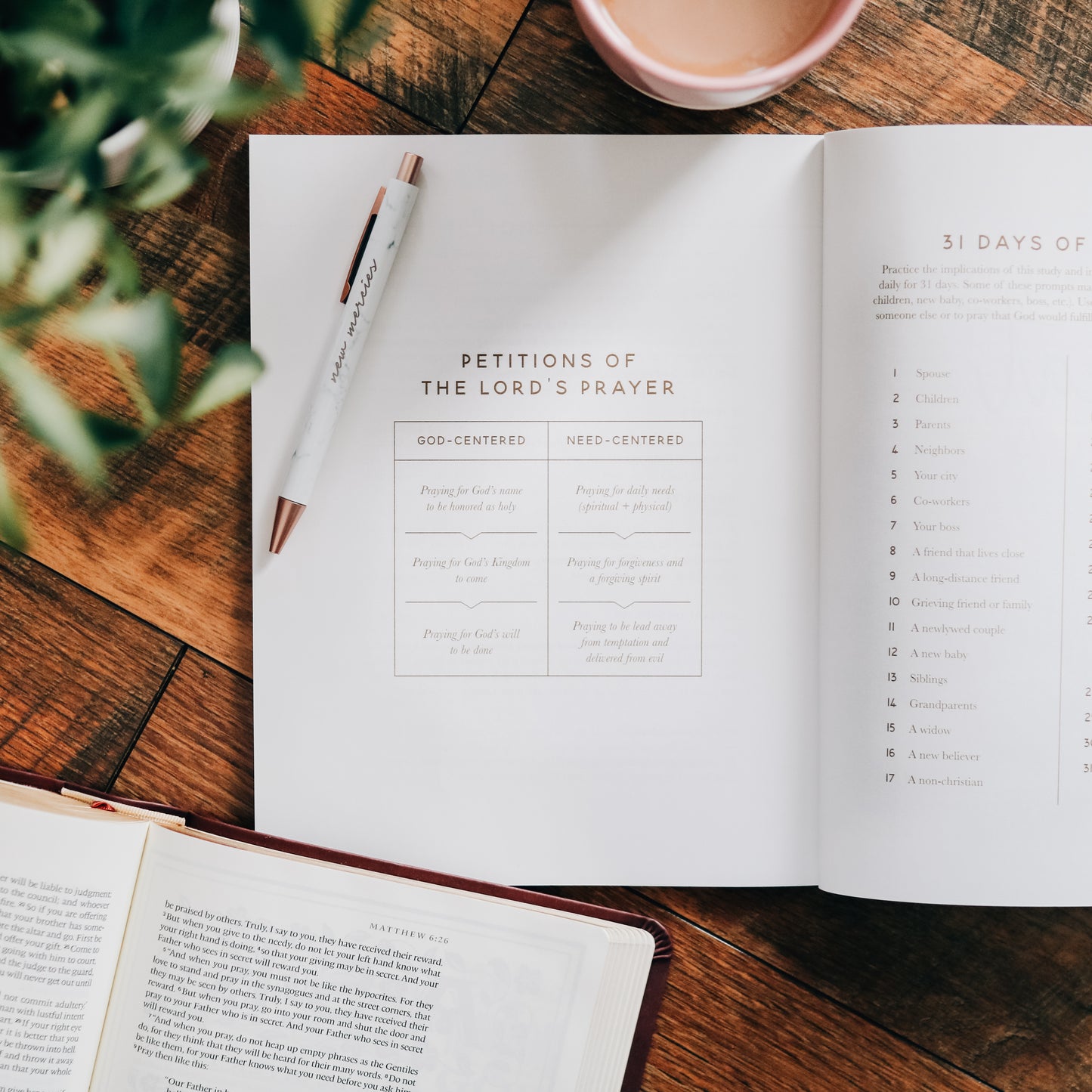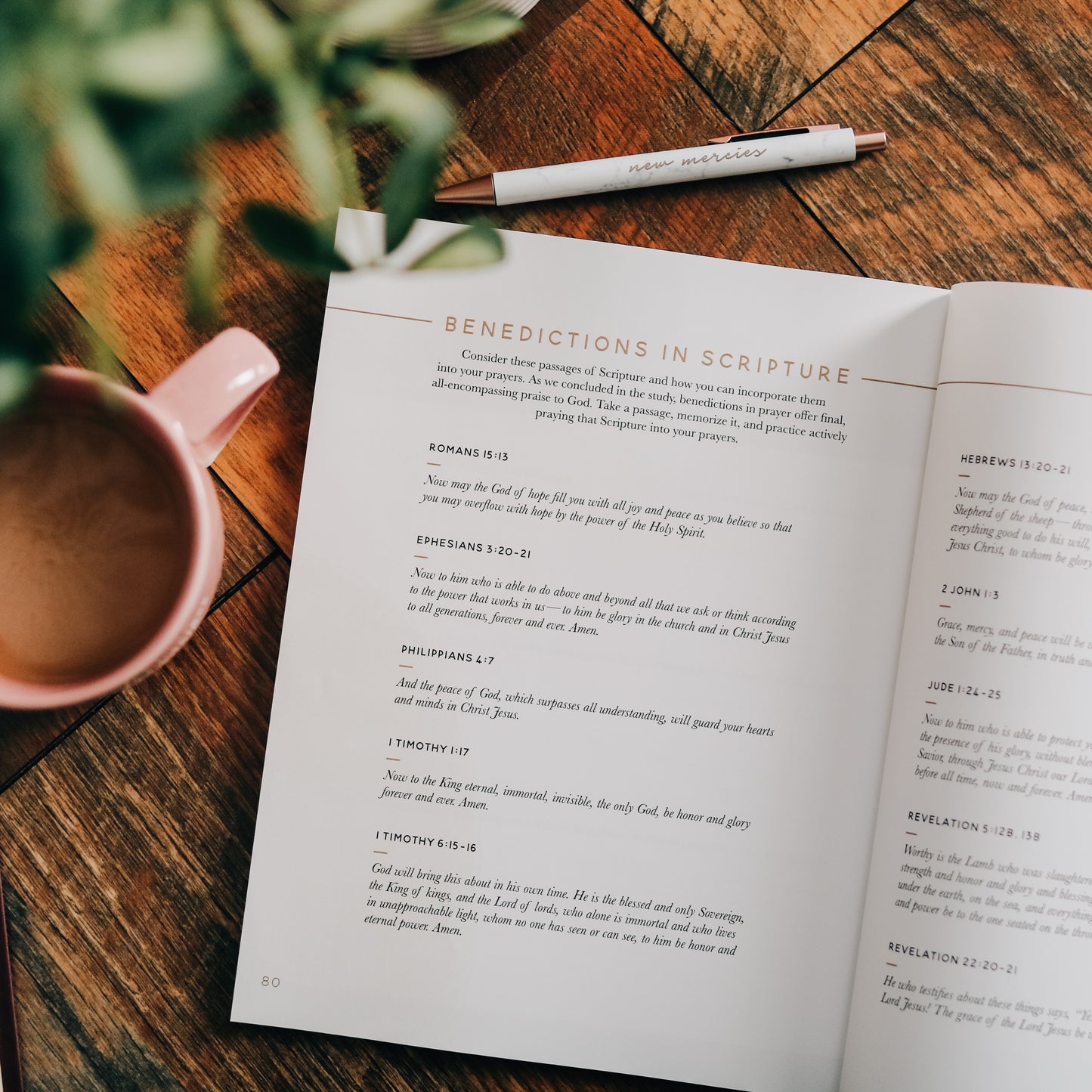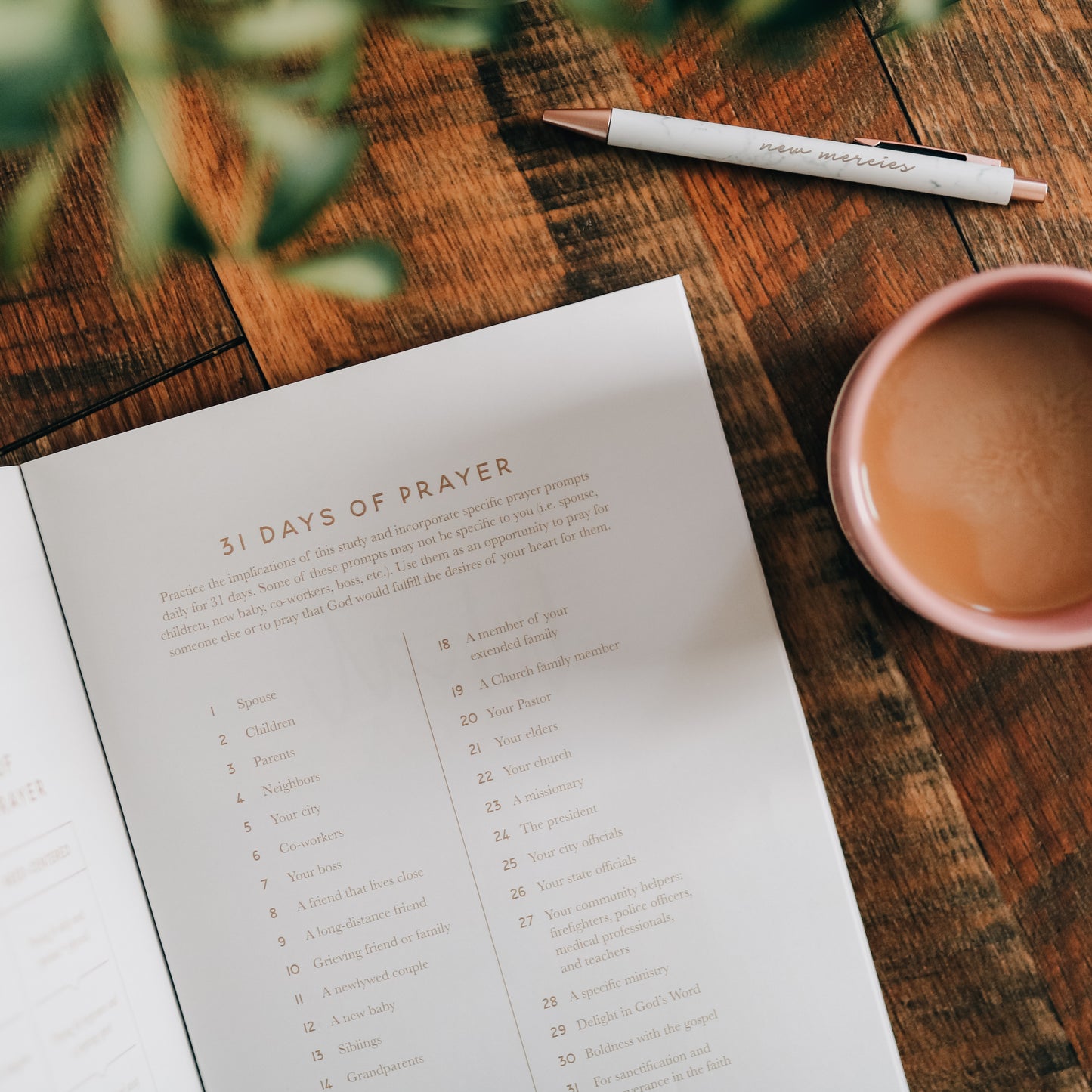 Loved It
I loved this study! It was refreshing to look at a prayer I've said all of my life in a different way. It broke it down verse by verse and it showed me important truths to meditate on.
The Lords Prayer Study - Beautiful & Enriching
This study is lighter in terms of others from Daily Graco Co - but dont let it fool you. I love how this study has questions that generate thorough reflection and discussion. I got this study to do a self lead booklet, as I do another Daily Grace Co with some friends. My husband, who doesn't stray outside of reading just scripture became curious and we have enjoyed this study together. It has sparked some great conversations and challenged us with applying prayer in a way that is more in alignment to Jesus' instructions and not the structure we have known at our church. This study is a 10/10 and I recommend it for everyone who is either new to studies OR looking for one that will be less about looking up several verses and translations and focusing on single pieces of discussion each entry. This helps us internalize the content.
The Lord's Prayer
Just getting started in this study, but I am loving it so much! I have really been searching my heart and I am so thankful for this! Questions make you think, but they aren't so hard you move past it! Lol! Definitely recommend this study!
Beautiful Studies
These studies are beautiful. So much thought went in to making them. They really enrich my study time. Unlike other studies I've done where it is just the scripture rewritten in the study guide, and then the same questions every day, these Bible studies have insightful commentary every day with thought provoking questions.
Such a great study!
It's just what I was looking for and I love having the digital version where I can access it anywhere! Totally recommend this study.