Regular price
$22.00
Sale price
$22.00
Unit price
per
Sale
Sold out
Volume 3:
Eden to Eternity: The Chronological Story of Scripture is a 4-volume study series that walks through the entire Bible chronologically over 365 days. This study highlights how the story of Scripture unfolds from creation to Revelation as the events occurred. 
Eden to Eternity is designed to:

- Help you see and follow the storyline of Scripture
- Transform the way you understand Scripture by illuminating God's promises and the ways He has fulfilled them in Christ
- Give you a fresh perspective on familiar passages by showing how they fit into the unfolding narrative of God's plans and purposes
- Make it possible for you to read and study the entire Bible in 1 year in just about 20 minutes a day. 
Volume 3 covers the books of Obadiah, some chapters of Psalms, 2 Kings, 2 Chronicles, Jonah, Isaiah, Hosea, Nahum, Zephaniah, Jeremiah, Habakkuk, Lamentations, Ezekiel, Joel, Daniel, Ezra, Haggai, Zechariah, Esther, Nehemiah, and Malachi. 
Each day includes a brief summary and explanation of that day's Bible reading that will help you understand the text and place it chronologically in history, as well as daily reflection questions that will help you apply the text to your life.

This study series pairs well with the Eden to Eternity journal set. Also be sure to check out our trailer and subscribe to the Year in the Bible with Daily Grace podcast because on January 1, 2023, we will start season 2, which follows a chronological Bible reading plan and coincides perfectly with this bundle!

This study series includes new content and some content adapted from the Story of Redemption study series.
View full details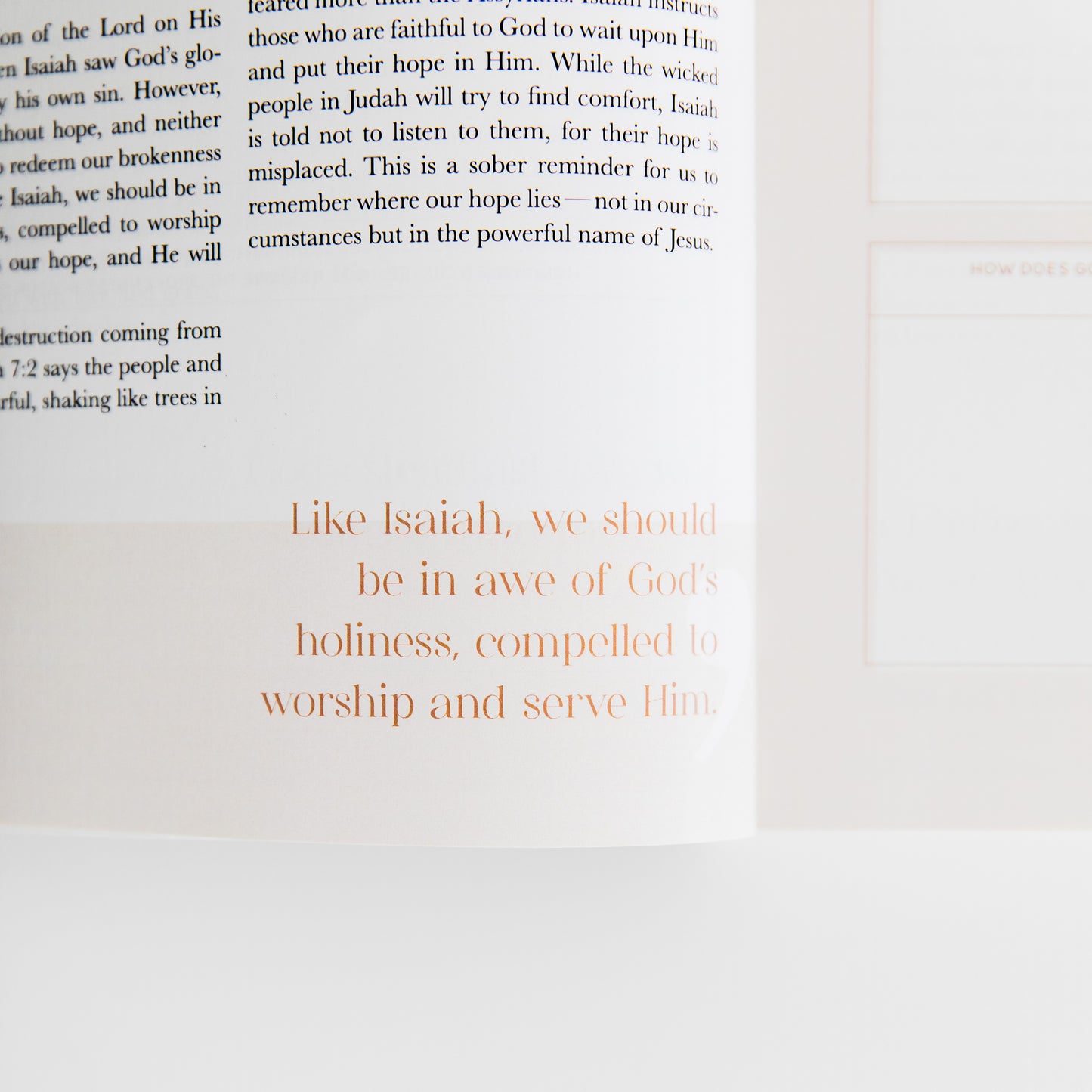 Helpful
A very helpful bible study tool that keeps me aligned in scripture and helps me understand the big picture.
Eden to Eternity series
Currently I am working through Eden to Eternity vol 1. I have found this study to be very insightful, as other Daily Grace Bible Studies have been. The questions bring the studier to the point, and I learn so much about how the truths need to be worked into my life.
Earlier I had bought Eden to Eternity, volumes 1, 3, and 4 and was now able to get vol 2 to complete the set.
Fantastic!
This study has a great blend of great theology and application. I love the way it is laid out.
Love it!
I love the way they present foundational truths in such a accessible way!
Well done!
Solid theology and thoughtfully presented! This is such a joy to use.