Regular price
$40.00
Sale price
$10.00
Unit price
per
Sale
Sold out
Even If | 3 Week Study | A Study of Habakkuk
This bundle includes one women's study book and one men's study book.
How do we praise the Lord even when life is hard? What does it mean to trust God when life doesn't go as planned? This study on the book of Habakkuk seeks to answer these questions.

Even If: A Study of Habakkuk is a three week study that will: 
Show you how to pray when you don't have the word or the will to pray

Encourage to trust God's character when life doesn't make sense

Help you rest in God when the anxieties of life threaten to steal your joy

Reveal to you that God is always good and always faithful, even if. 
Special resources within study:
Study Suggestions

How to Use this Study

How to Study the Bible

The Attributes of God

Timeline of Scripture

Metanarrative of Scripture

Word Study: Qedem

Chart: Habakkuk & the Psalms

List: Imagery of God's Power

Chart: Habakkuk Flow of Content

List: The 5 Woes

What is the Gospel?
Key themes: The Character of God, Fear, Anxiety, Faith, Hope
Details: 

This study is perfect for individuals or groups.

Each week contains five days of study material, including daily study questions, and weekly Scripture memory verses and reflection questions. 

Measures 8X10

Includes 83 pages 
View full details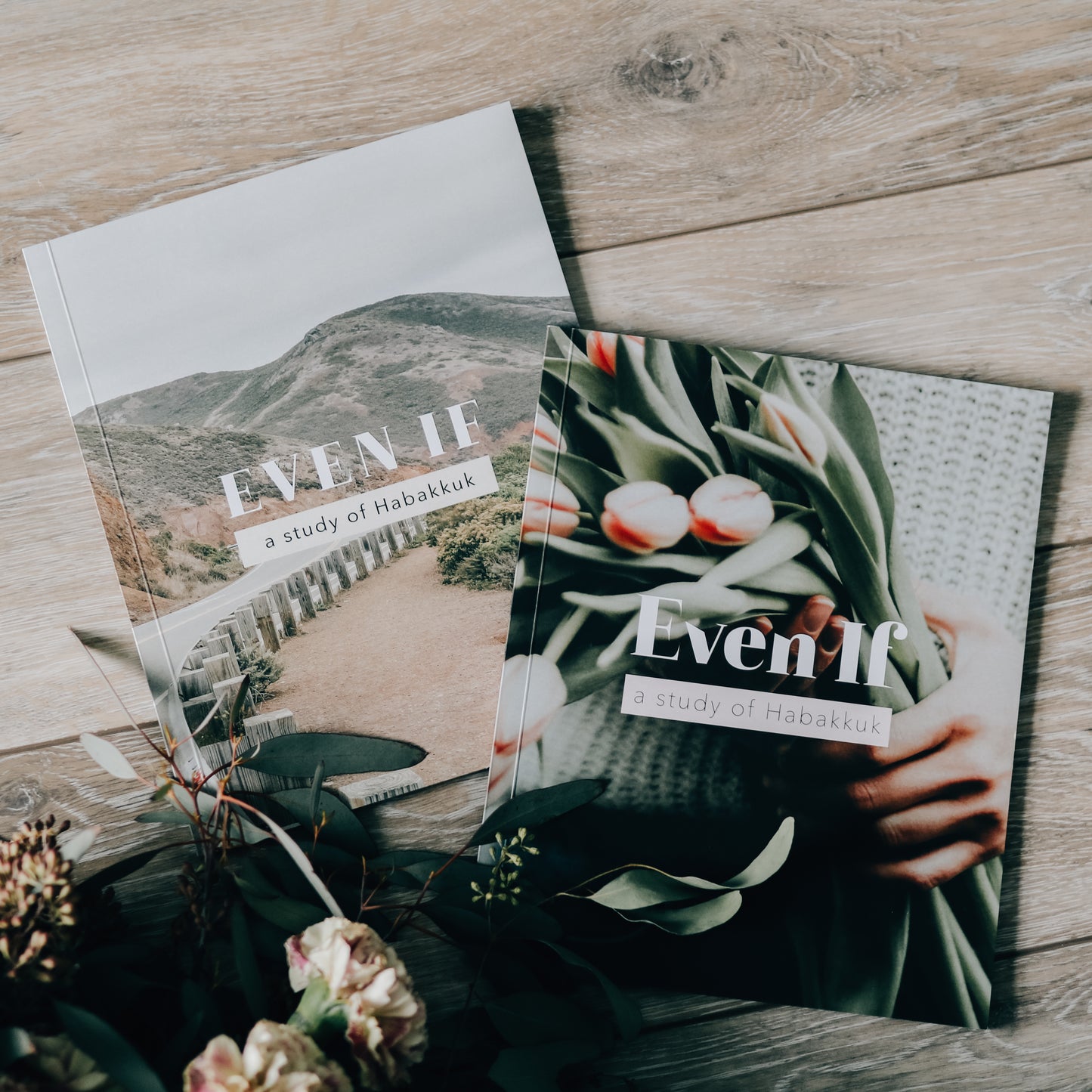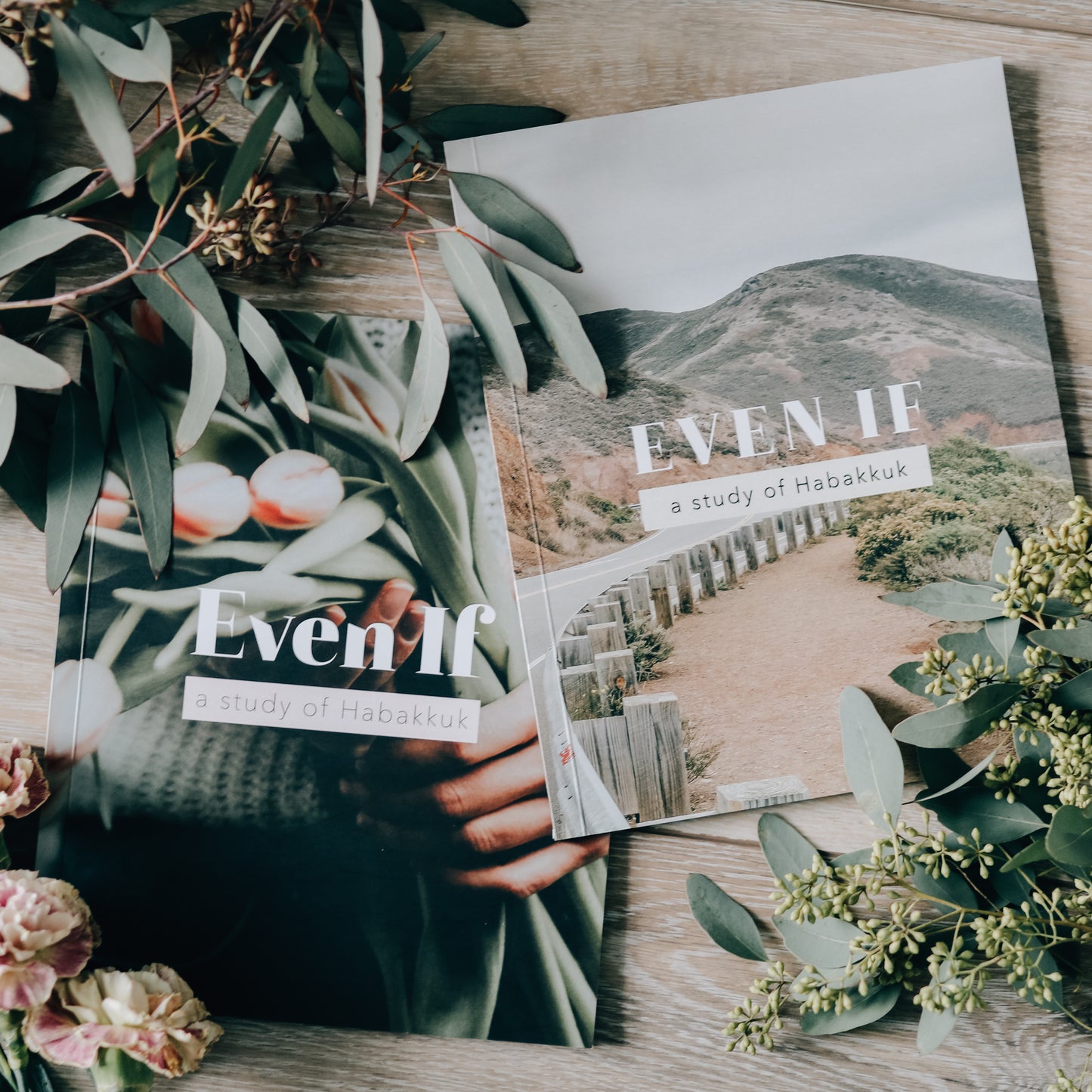 Even if...
Prior to this study, I never sat down and studied Habakkuk. I was intrigued by the title of this study so I dove in...it did not disappoint! It helped me gain an appreciation for the book and quickly became a portion of scripture that I just love. Highly recommend!
I loved this study
I was going through a tough time and I picked up this study. Its exactly what I needed. If you are having a hard time understanding what is happening and you cant see beyond that circumstance, this study is for you. I learned so much from this study and it was so easy to understand. Thank you so much to everyone at Daily Grace for this study. May we always be able to say Even If.
Great Study
Great study. Very applicable for this day in age. My only issue was that one of the memory verses, seems incomplete. Perhaps, part of the next verse should have been there. Otherwise, well done.
Wonderful!
I loved this study. I walked away from it with fresh insights into God's character.
Powerful
Despite the length of Habakkuk, this study was super powerful. I love learning more about the lesser known books of the Bible and this one did a great job of pulling out the real and important meaning of scripture and reminds us that every book has purpose.