Regular price
$40.00
Sale price
$20.00
Unit price
per
Sale
Sold out
Faith Foundations | 3-Week Study | A Study on the Basics of Christianity

This bundle includes one women's study book and one men's study book.
Are you new to the Christian faith? Do you long for answers to nagging questions in your mind about God, Jesus, and the Bible? Do you want to explore the basics of Christianity again because they've become dull and distant? No matter where you find yourself in relation to learning more about Christianity—curious, confused, distant, or hopeful—Faith Foundations is the study for you.
Faith Foundations is a 3-week study that covers all of the basics of the Christian faith. This study is perfect for new believers, seasoned believers who want to rediscover the wonder of their faith, or anyone who has questions about the core beliefs of Christianity.
This study will:
Use simple language and beautiful writing to explain the basics of Christianity

Encourage you to ask questions and explore Christianity without judgment

Walk you through foundational truths for questions such as: Who is God? What is sin? How should I study the Bible? 

Help you build a firm foundation upon which your faith can flourish 
Special resources within the study:
The Attributes of God


Metanarrative of Scripture

Helpful Ways to Begin Studying the Bible

What is the Gospel

Suggested Next Steps
Key themes or topics covered: Salvation, faith, sanctification, evangelism, fellowship, and more
Details (size of book, number of pages, generic layout) 

This study is perfect for individuals or groups

Each week contains 5 days of study material, including daily study questions, a weekly memory verse, and weekly reflection questions 

Measures 8" x 10"

Includes 96 pages 
View full details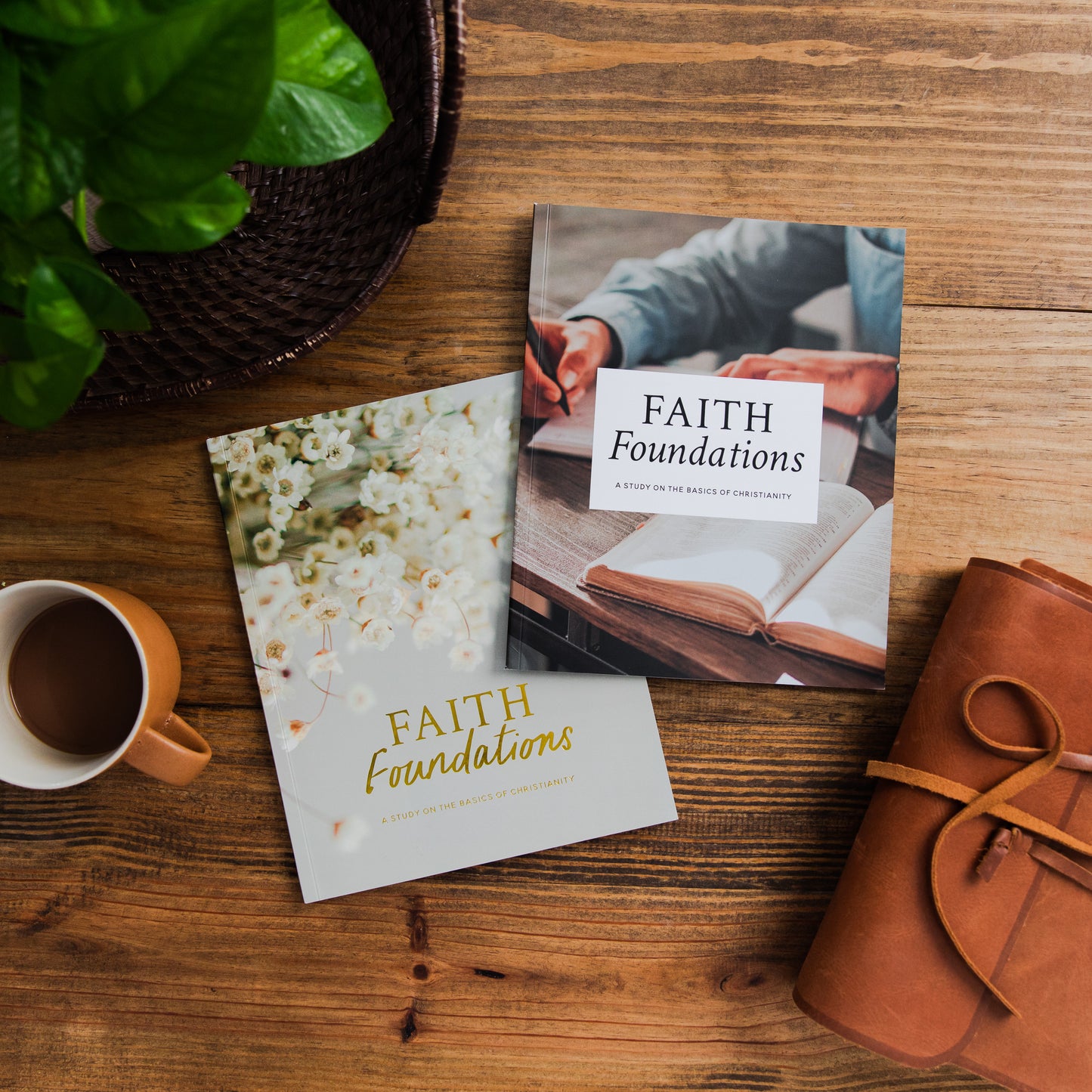 An absolute must!
This is an absolute must for any teen in your life! This is helping my 14 year old son absorb God's word and deepen his understanding and relationship with Him!
Everyone Needs This!
Whether you're a new Christian or have been a Christian for 50 years, I highly recommend this study! It goes deep into the fundamentals of the Christian faith and asks thought provoking questions that deepen your relationship with God. This will stay on my shelf for future reference and I will definitely revisit from time to time!
Just what we needed!
The Leader Kit was just the thing we needed to take our Bible Study to the next level! Although I am using this study in a 1-on-1 context, the videos and discussion questions have guided and enriched our conversation into deeper theological understanding and doctrine. As one who loves structure, the Leader Kit has a plan that is clear and fool-proof! Although I have been saved since I was a little girl, this Bible study has been refreshing specifically concerning my ability to give an answer to any man and to effectively share the gospel of Christ! If you're wondering if the leader kit is worth it, it is!
Faith Foundations
Beautiful study. I bought this to help me as I guide a friend who is new to Christianity.