Regular price
$20.00
Sale price
$10.00
Unit price
per
Sale
Sold out
Are you afraid of what others might think of you? Is it difficult for you to trust others? Do you find yourself crippled by the idea of being harmed? Life in a sinful world provides many reasons to feel afraid. From fearing the approval of man to fearing physical harm, we all experience fear in some way. Fear reminds us of our limitations and illuminates our desire for protection. But how are Christians called to deal with the reality of their fears?
Over the course of this 3-week study, we will look to the pages of the Bible to understand God's intentions for our fears. We will learn what it looks like to turn from false comforts and live with ultimate trust in God's perfect provision and care.
This study will:
Discuss how to approach our fear in light of the gospel 

Explore the differences between the fear of man and the fear of God

Remind you of God's love, the hope of the gospel, and the presence of God, who provides lasting peace in the midst of fear
Special resources within the study:
The Attributes of God

Metanarrative of Scripture

How to Study the Bible

Study Suggestions

Fear of the Lord in the Book of Proverbs 

Heart Diagnosis 

"When I am Afraid" Flowchart 
Key themes or topics covered: fear, faith, trust, dependence, anxiety, and more
Details (size of book, number of pages, general layout):
This study is perfect for individuals or groups.

Each week contains 5 days of study material, including daily study questions, a weekly memory verse, and weekly reflection questions. 

Measures 8" x 10".

Includes 92 pages.
View full details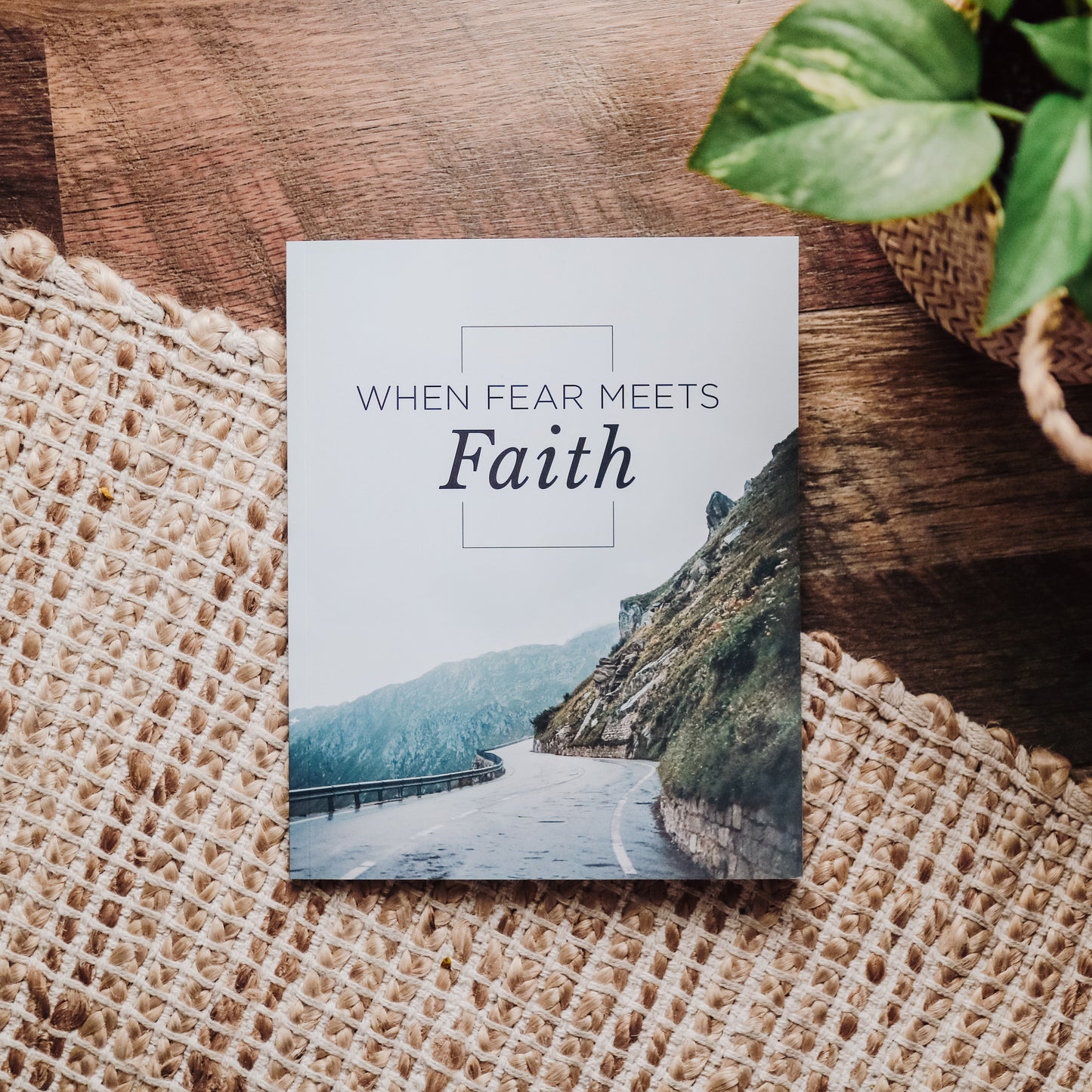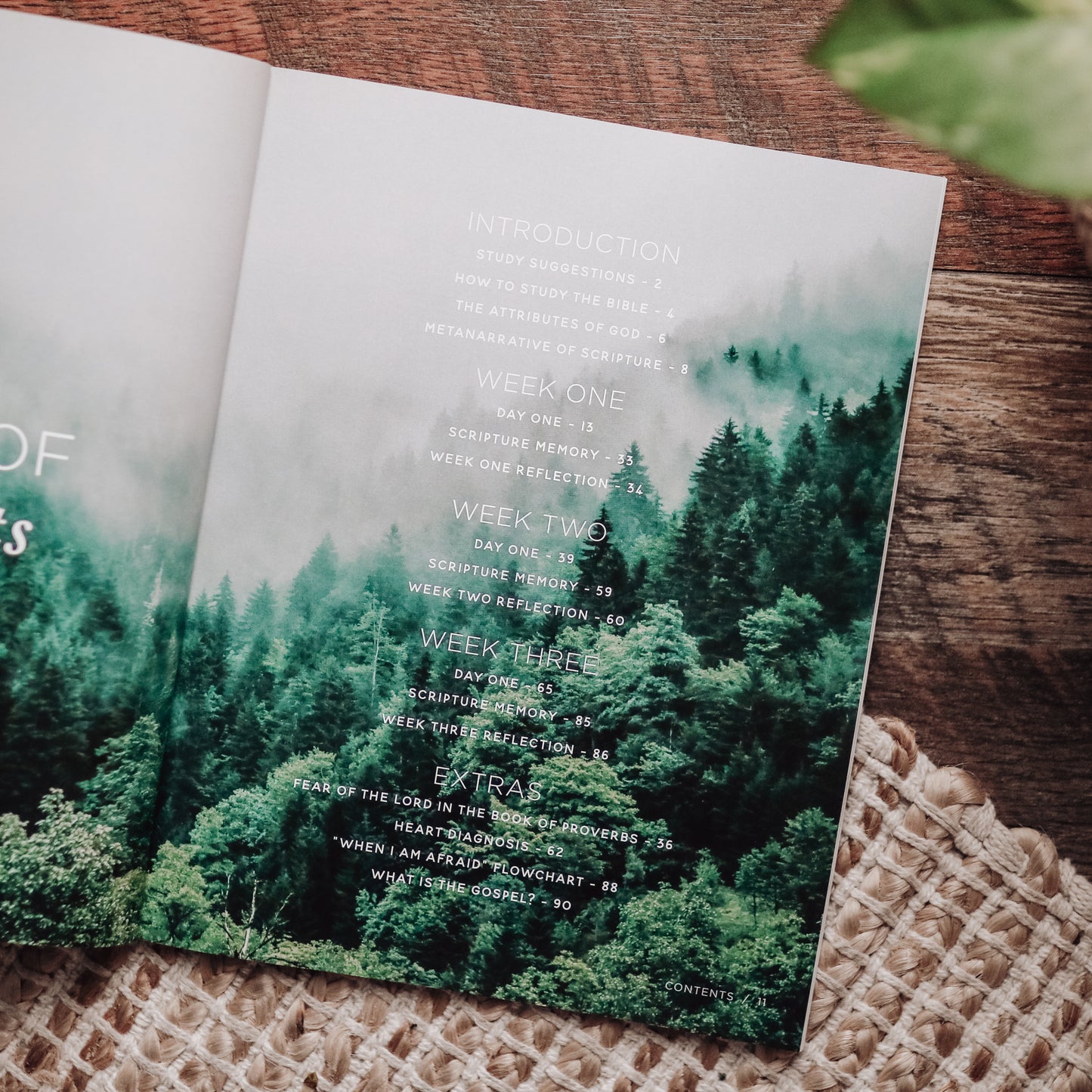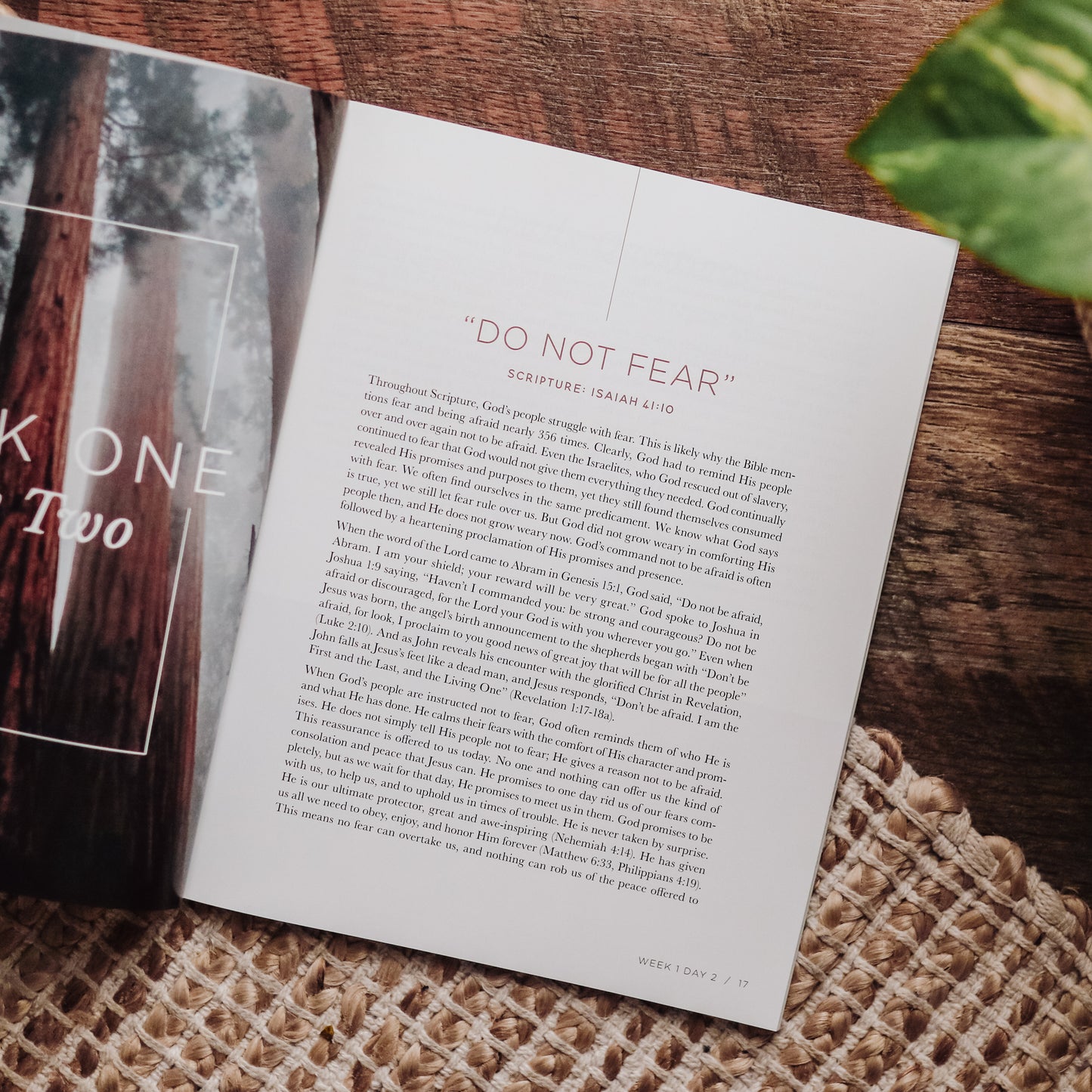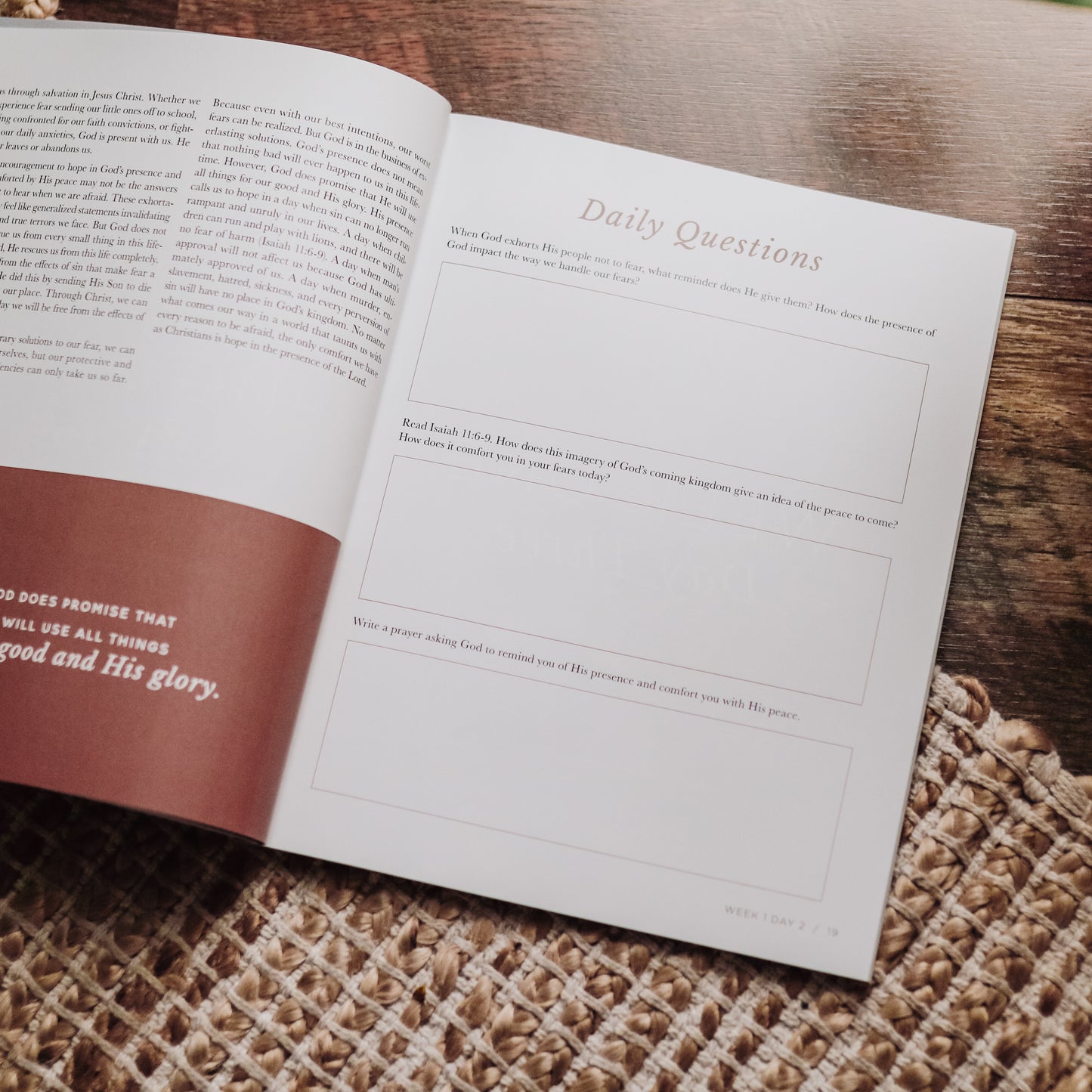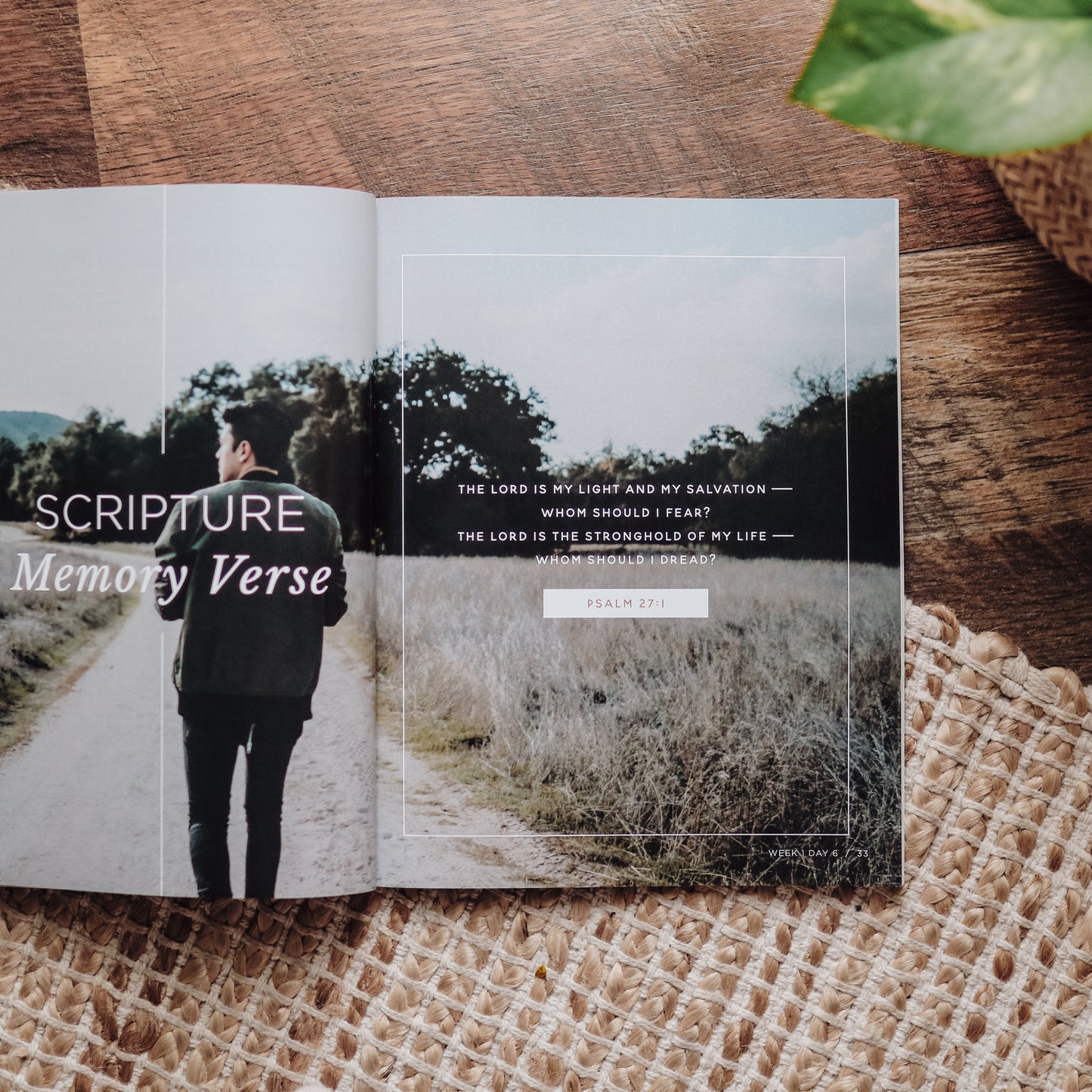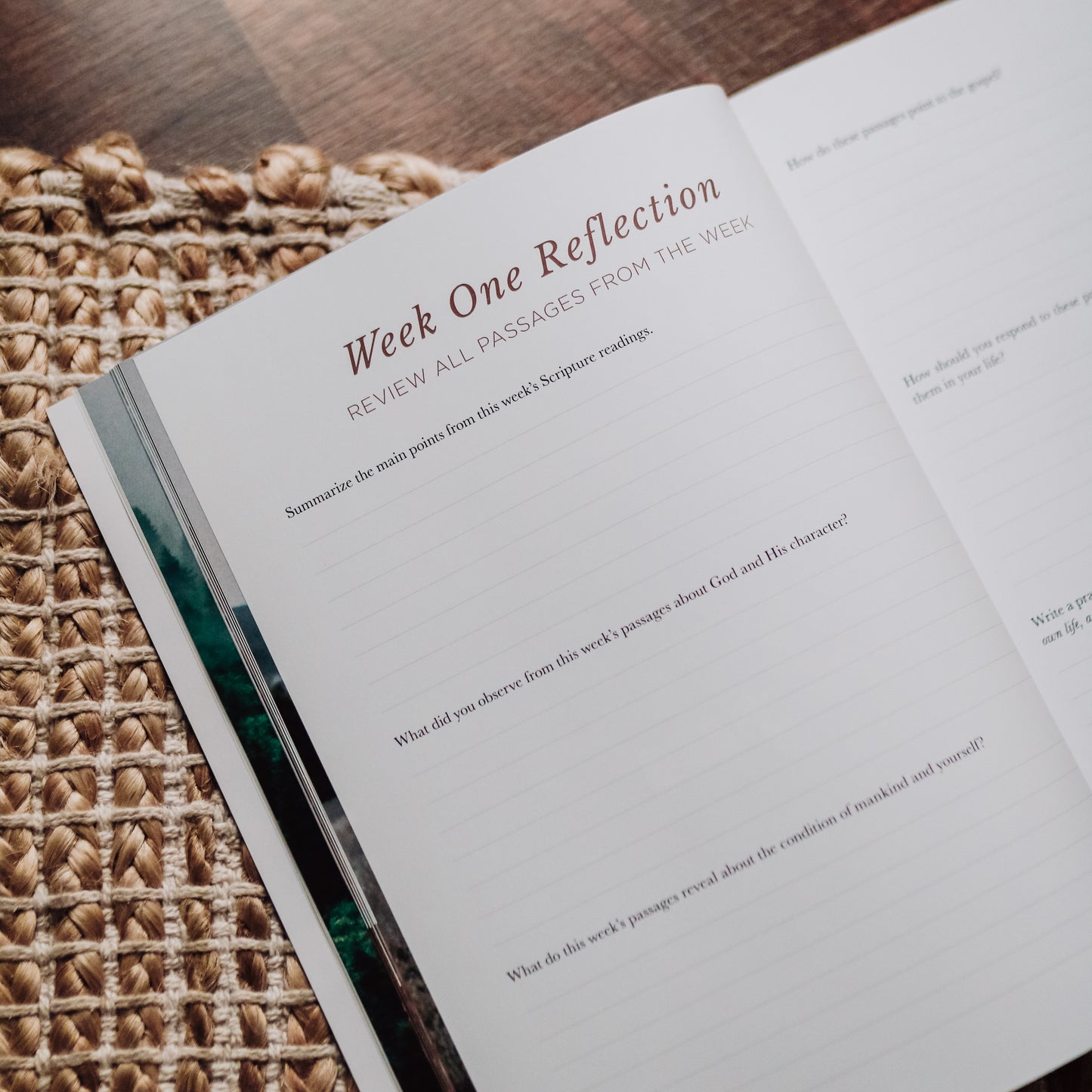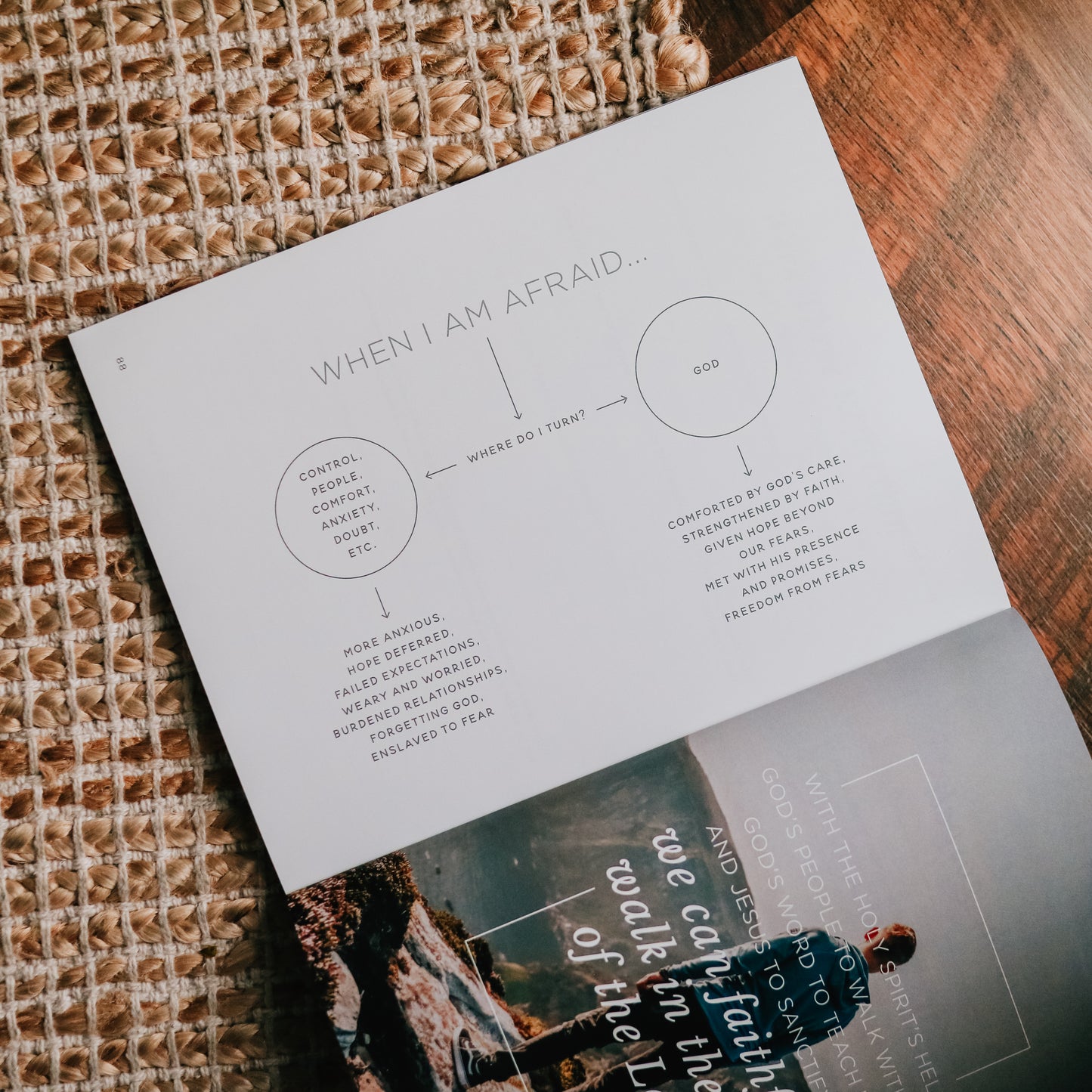 Loved it, gifted it
I got one for myself and love it so much that I offered one to a dead friend of mine. In the end it helped us both so much to grow in our faith.
When fear meets faith
This is so good to help thinking twice (check heart), definitely encouraging, and inspiring ☺️
A great gift
Gifted this to a dear friend who has grown to love DG content. As with all other studies, this is beautifully written and not too much to digest.
Amazing!
This book was the first book I bought and read from Daily Grace when I first started my journey to wanting a relationship with God again. The book is very helpful to anyone who literally fear men more than God.
Love It!
What a beautiful and powerful message! I got this for my boyfriend and I have the Woman's study. We've really enjoyed going through this study together!