Regular price
$40.00
Sale price
$20.00
Unit price
per
Sale
Sold out
Fighting with Faith | 4 Week Study | A Study on the Book of Philippians
Don't worry about anything, but in everything, through prayer and petition with thanksgiving, present your requests to God. And the peace of God, which surpasses all understanding, will guard your hearts and minds in Christ Jesus.
This bundle includes one women's study book and one men's study book.
How can we find joy in suffering? What does it really look like to live so close to Christ that even our most difficult circumstances seem small in light of His goodness? Paul wrote the book of Philippians from prison to persecuted Christians on these very topics. 
Fighting with Faith: A Study on the Book of Philippians is a four week study that will: 
Help you fix your focus on Jesus in any and every circumstance

Teach you what it looks like to fight with faith in your everyday life

Explain the rich blessing all believers have of being united with Christ

Encourage you to live a life worthy of the blessings you've received in Christ
Special resources within study:
How to Study the Bible

The Attributes of God

Timeline of Scripture

Metanarrative of Scripture

Koinōnia Word Study

Christ Hymn

Justification, Sanctification, and Glorification Chart

Timeline of Paul's Relationship with the Philippians

Chart of usage of the phrase "In Christ" in Philippians

What is the Gospel?
Key themes: Joy, Endurance, Fellowship, Contentment
Details: 
This study is perfect for individuals or groups. 

Each week contains five days of study material, including daily study questions, a weekly memory verse, and weekly reflection questions. 

Measures 8X10

Includes 127 pages 


Unlock access to the study in The Daily Grace Co. app. It contains devotional content, videos, questions, scripture passages and an engaging community of fellow believers.

 

Learn more here!
View full details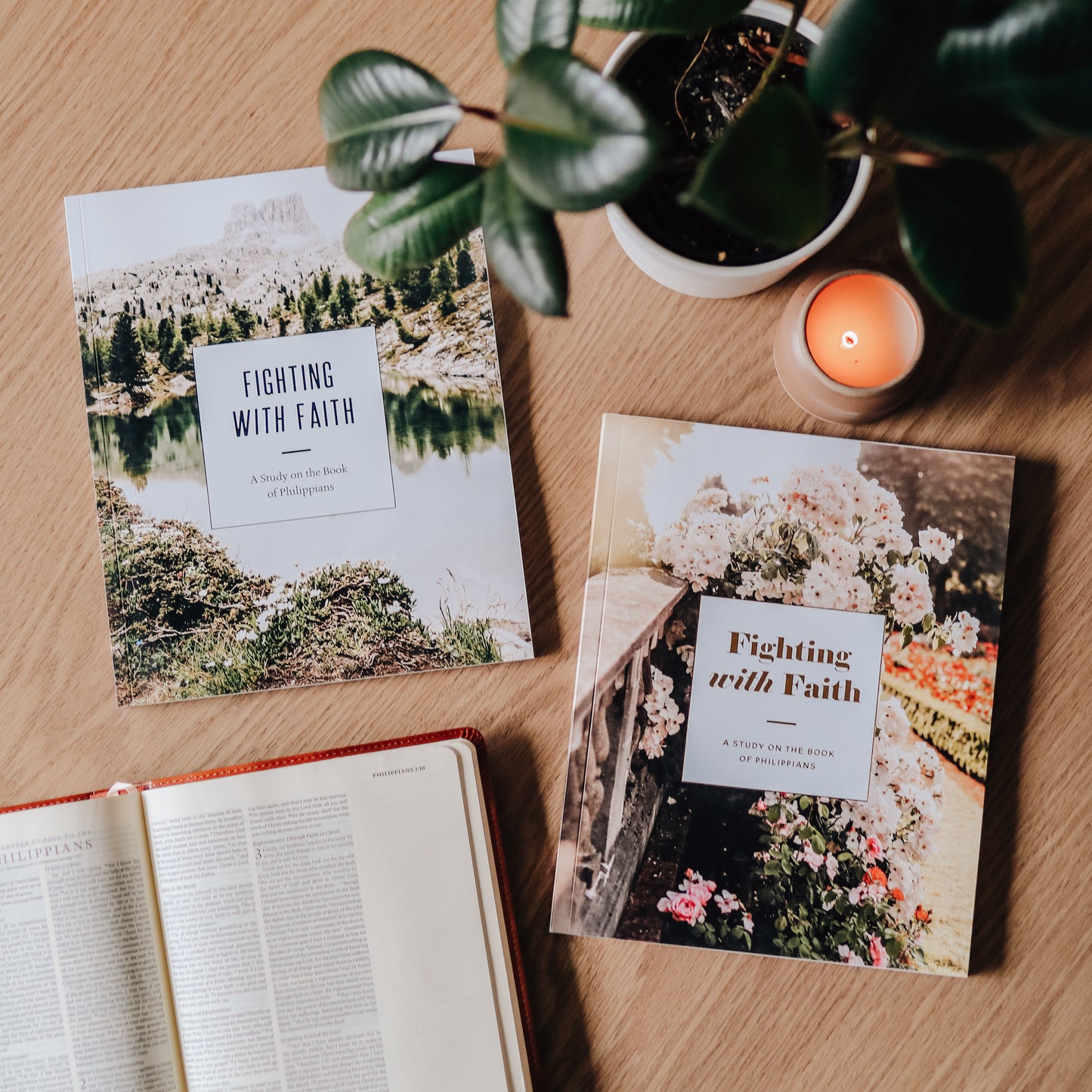 Great study to do with your bf
My bf and I are loving using this study to help us focus while we study the Bible together
Beautiful and practical
This is a great companion for me to use as our pastor goes through this book in his sermon series.
In general Daily Grace has been a huge inspiration in discovering the word of God. I love that they have studies by books of the Bible and by topic. I'm usually one to study by topic as it fits with what I'm going through. But there book studies like Philippians has brought me to a new level of knowledge. The way it is broken down with a theological background and practical application make it really easy to learn from.
Another great study
I love buying my study books through Daily Grace. It's not just the price I like, but the content. These studies stick to biblical truth which is hard to find nowadays. My husband and I read through Philippians and wanted a study guide to use and I knew exactly where to go and find one. This is my 5th Bible study book from Daily Grace and have a enjoyed them all
Fighting With WOW!!!
Fighting with Faith is exactly what I didn't know I needed…. It gives me the boost of God for the day! The organization and simplicity is amazing, yet the deep dive of Philippians is phenomenal! If you have been on the fence on purchasing this study, ADD TO CART! 🛒 Thank you The Daily Grace Co. for the exquisite and thorough study, I will be purchasing more of your studies! 💕