Regular price
$24.00
Sale price
$24.00
Unit price
per
Sale
Sold out
Gratitude turns what you have into more than enough by helping you to find joy in the present, no matter your circumstances. With this brand-new daily gratitude journal, you'll thoughtfully notice and savor the goodness and gifts in your days. Whether celebrating the delight found in a happy small moment or finding the gift in a hard circumstance, this gratitude journal will quickly become a treasured part of your morning or evening routine. 
Features you'll be grateful for:
— Undated Layouts | Start anytime and develop your own gratitude routines. Whether you choose to practice gratitude weekly or daily (or multiple times a day!), you'll have the perfect space to cultivate gratitude.
— Room for Memories | Along with space to journal what you're grateful for, you'll also find room to track memories from each day, too! Thinking through your day will help you notice even more to be grateful for.
— Reflection Activities | In true Cultivate fashion, you'll enjoy periodic reflection pages throughout your journal. These "Seeing and Naming the Good" pages will stretch you to think of gratitude in new ways and find it in new places in your life through thoughtful (and fun!) activities.
—
Heirloom Quality Hardback Linen Cover
| Protect your thoughts and memories for years to come in this quality journal!
View full details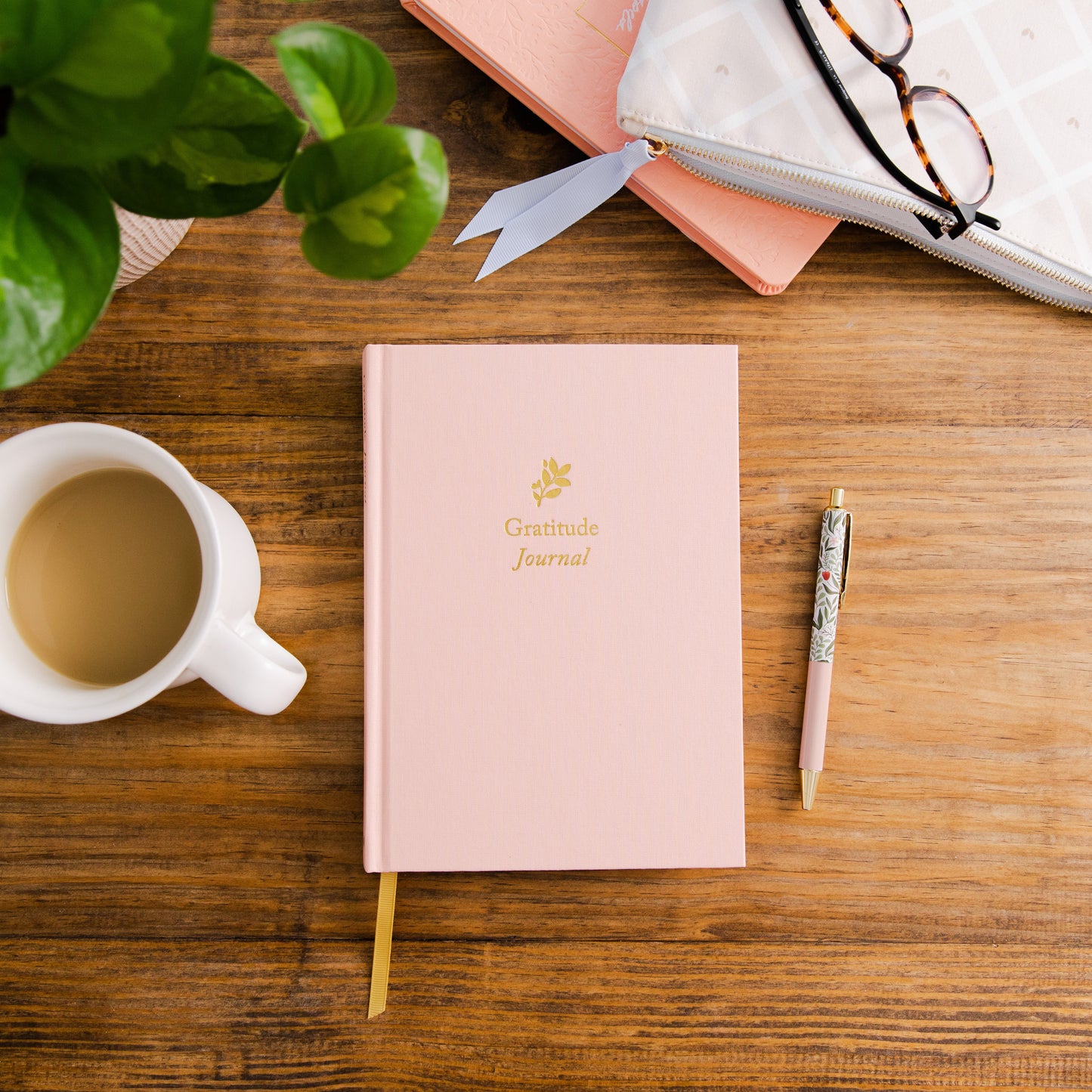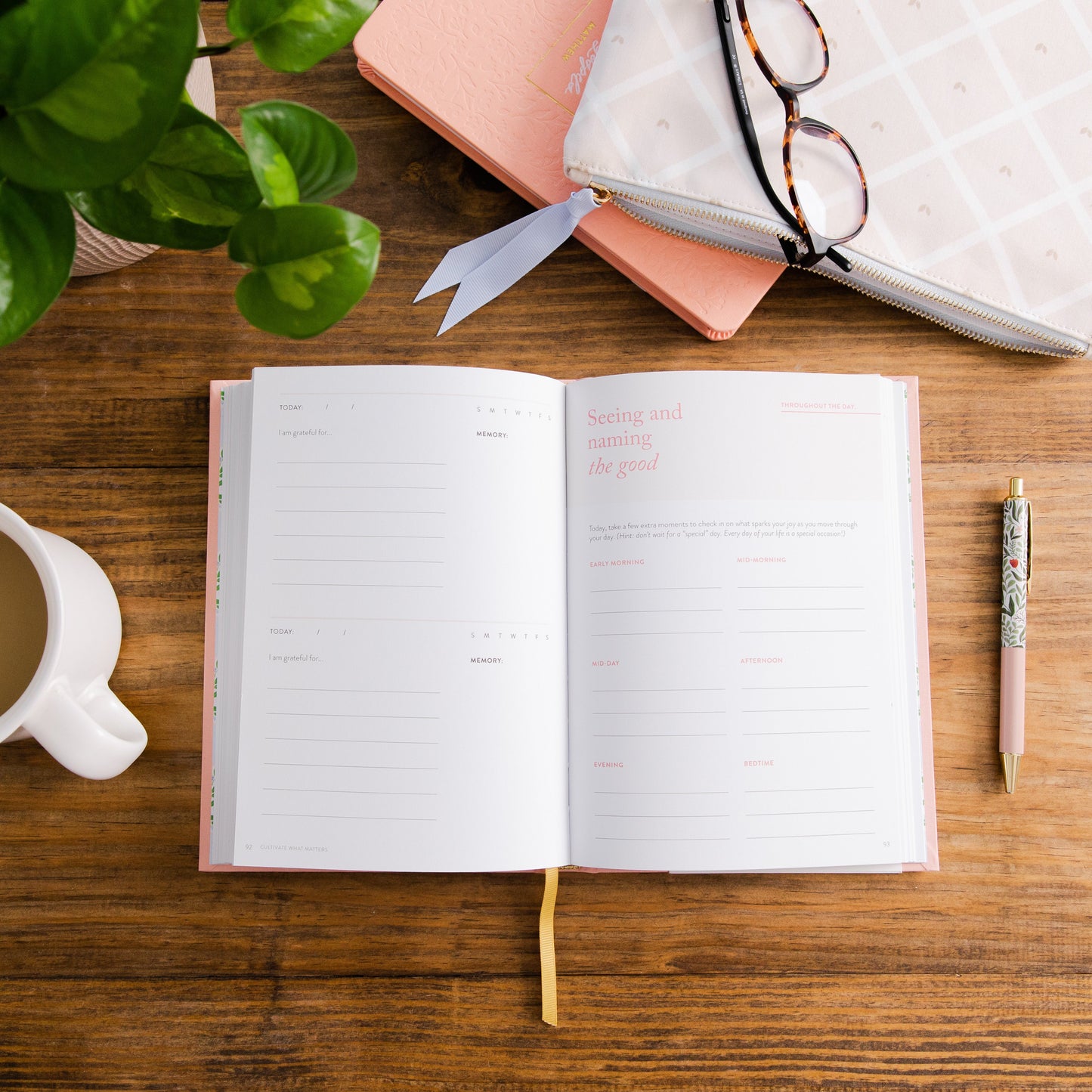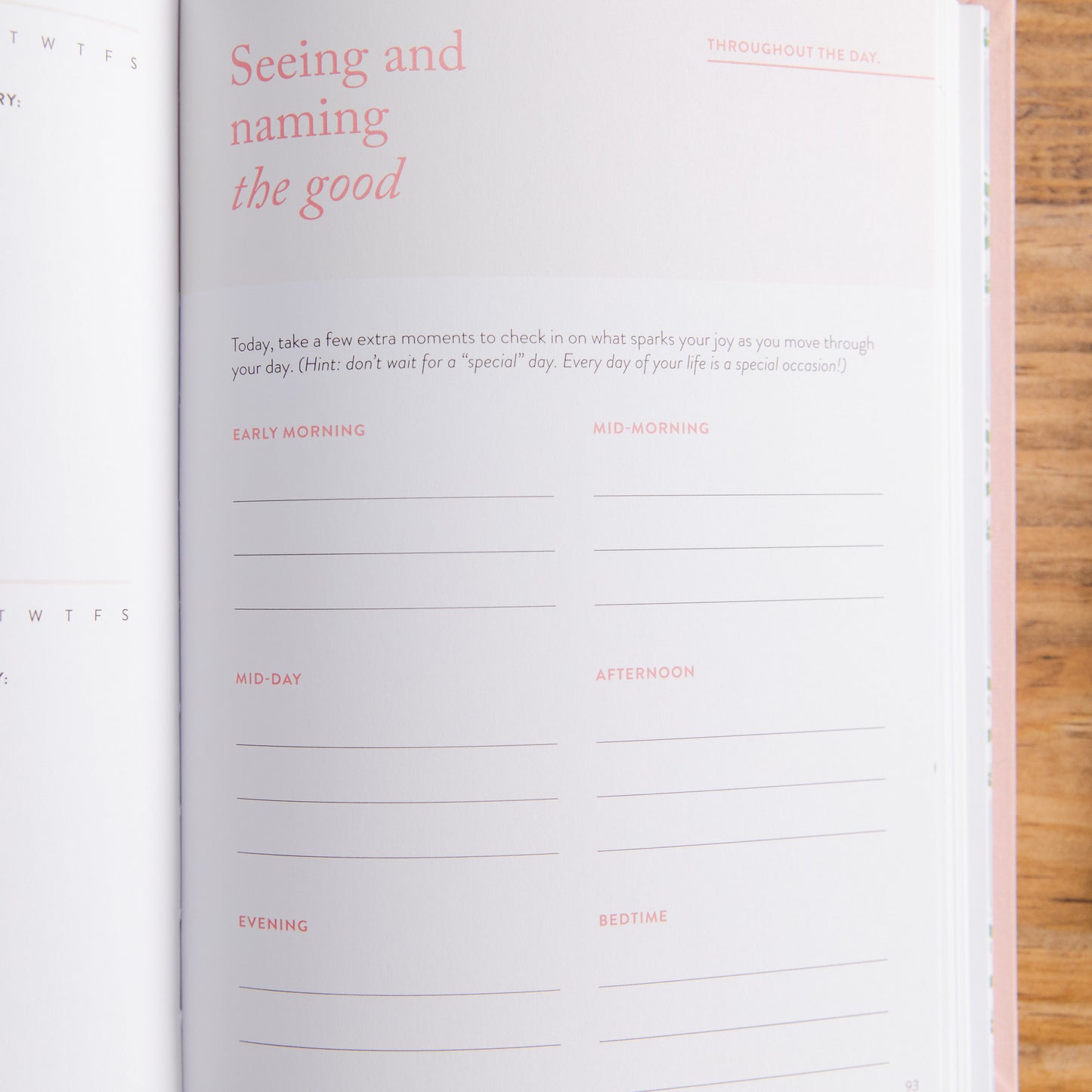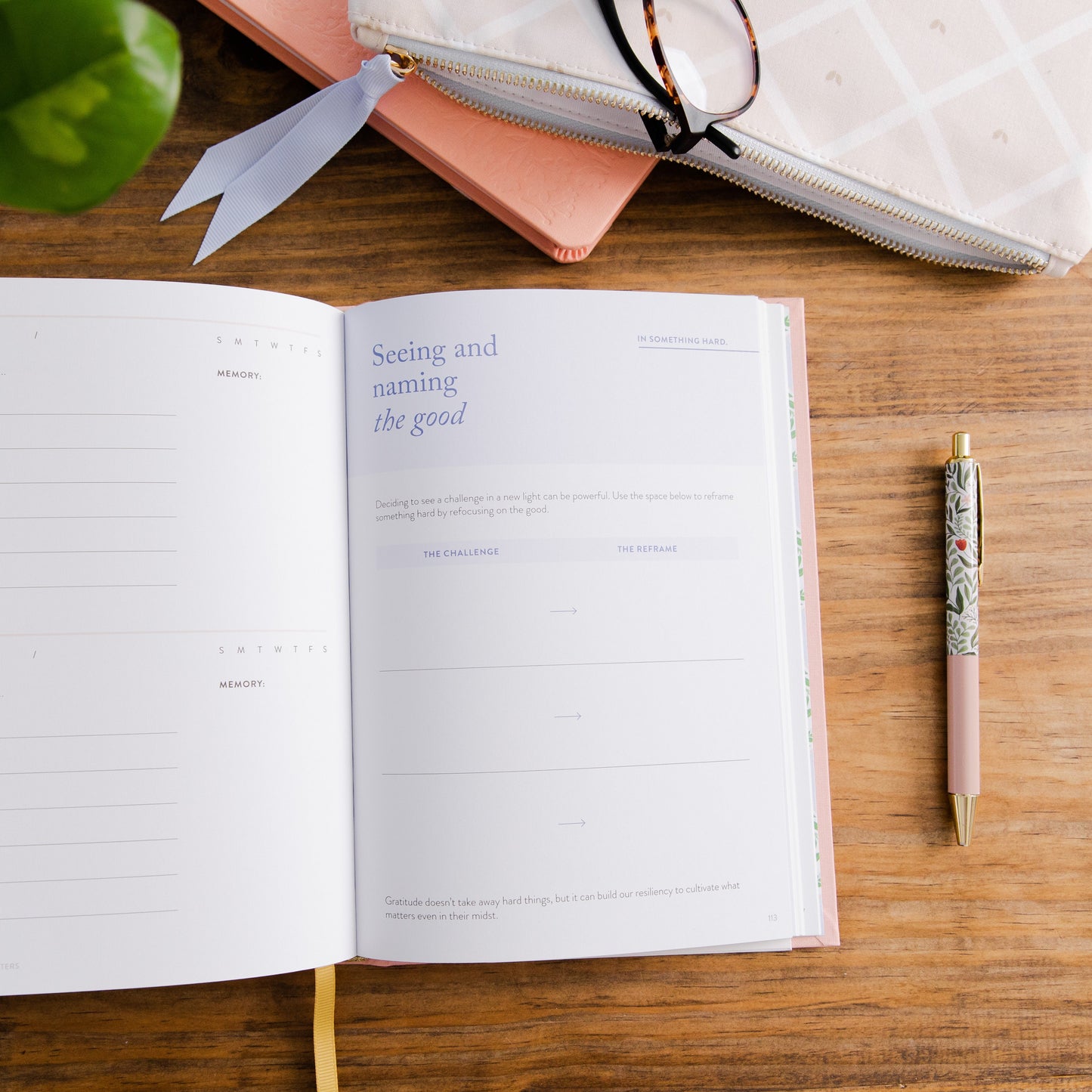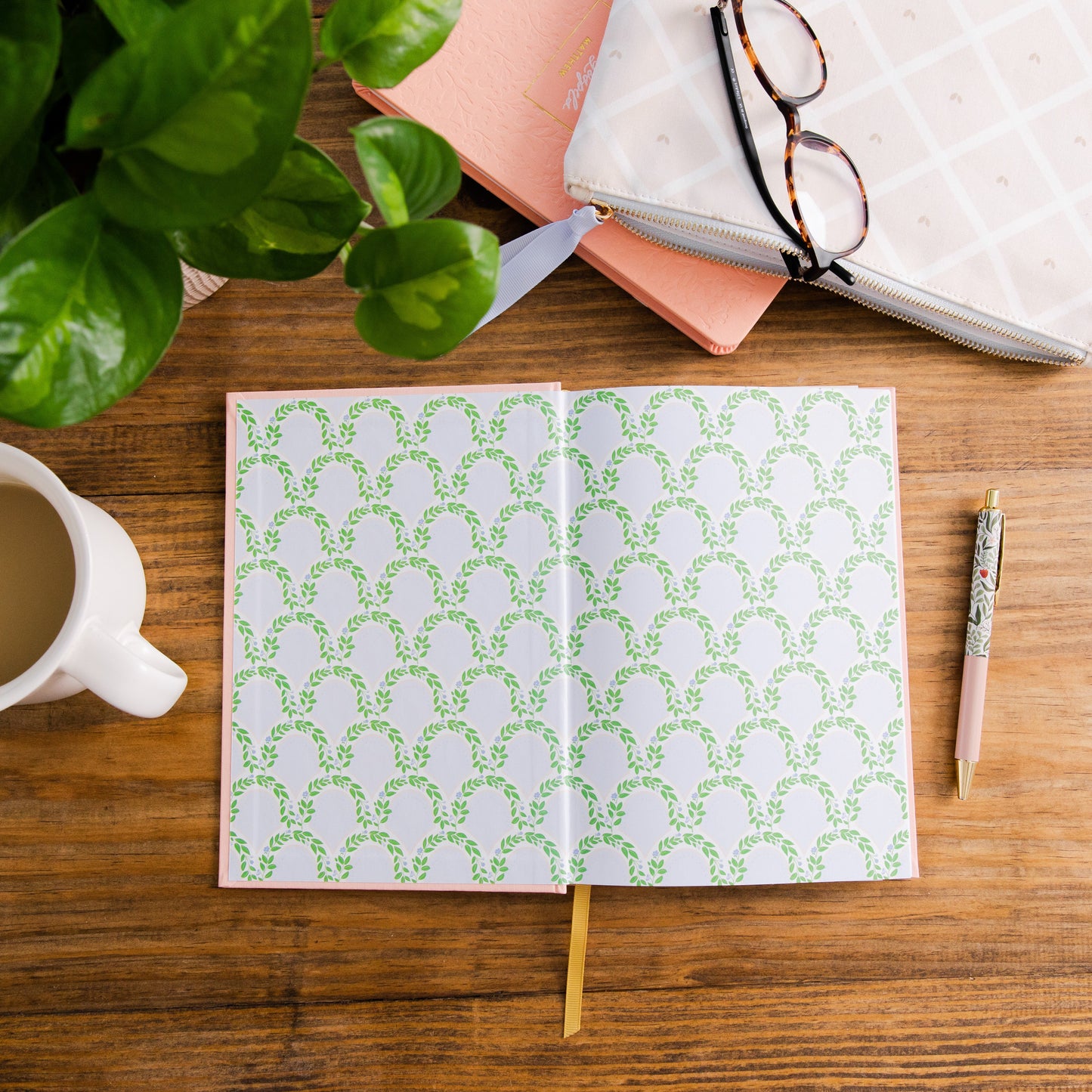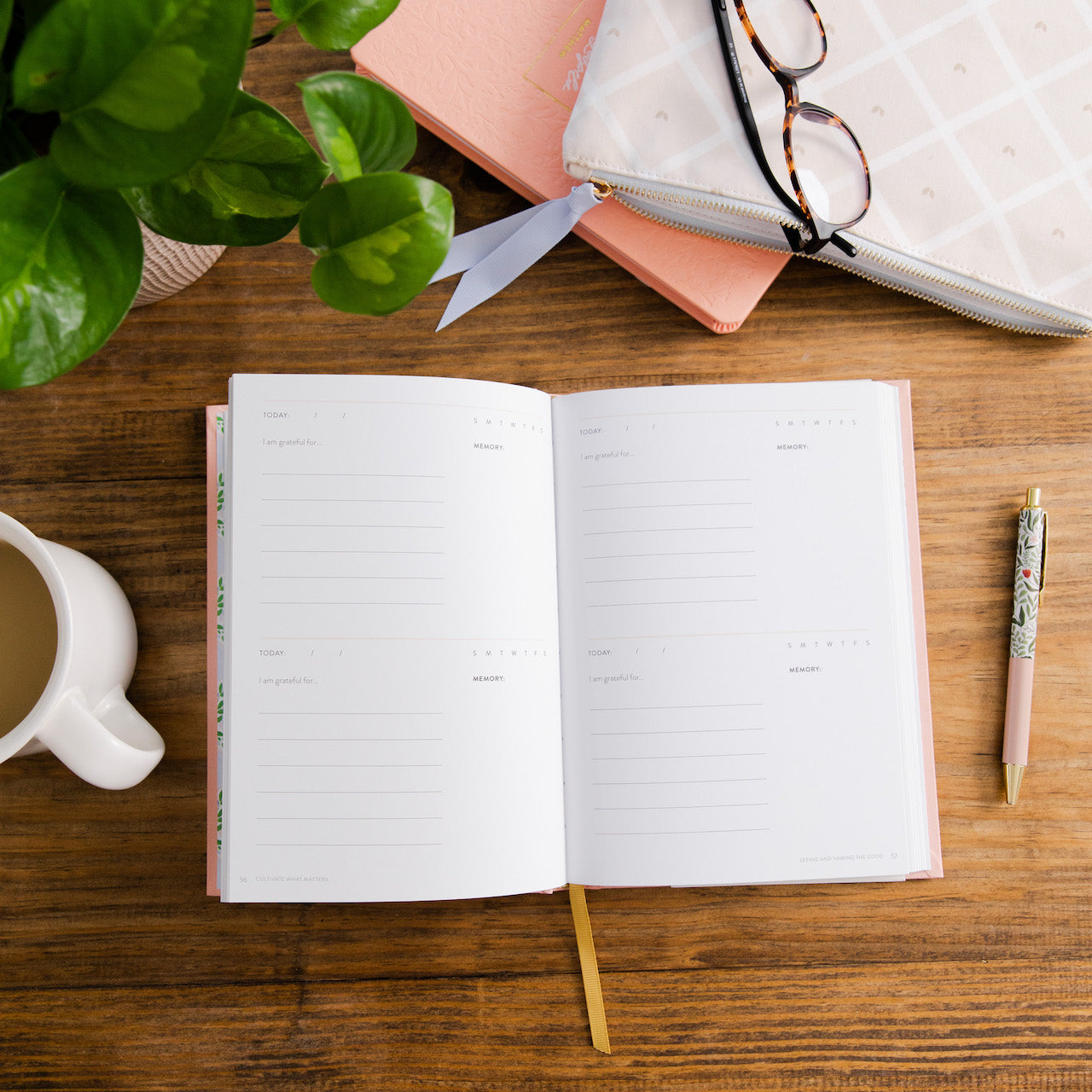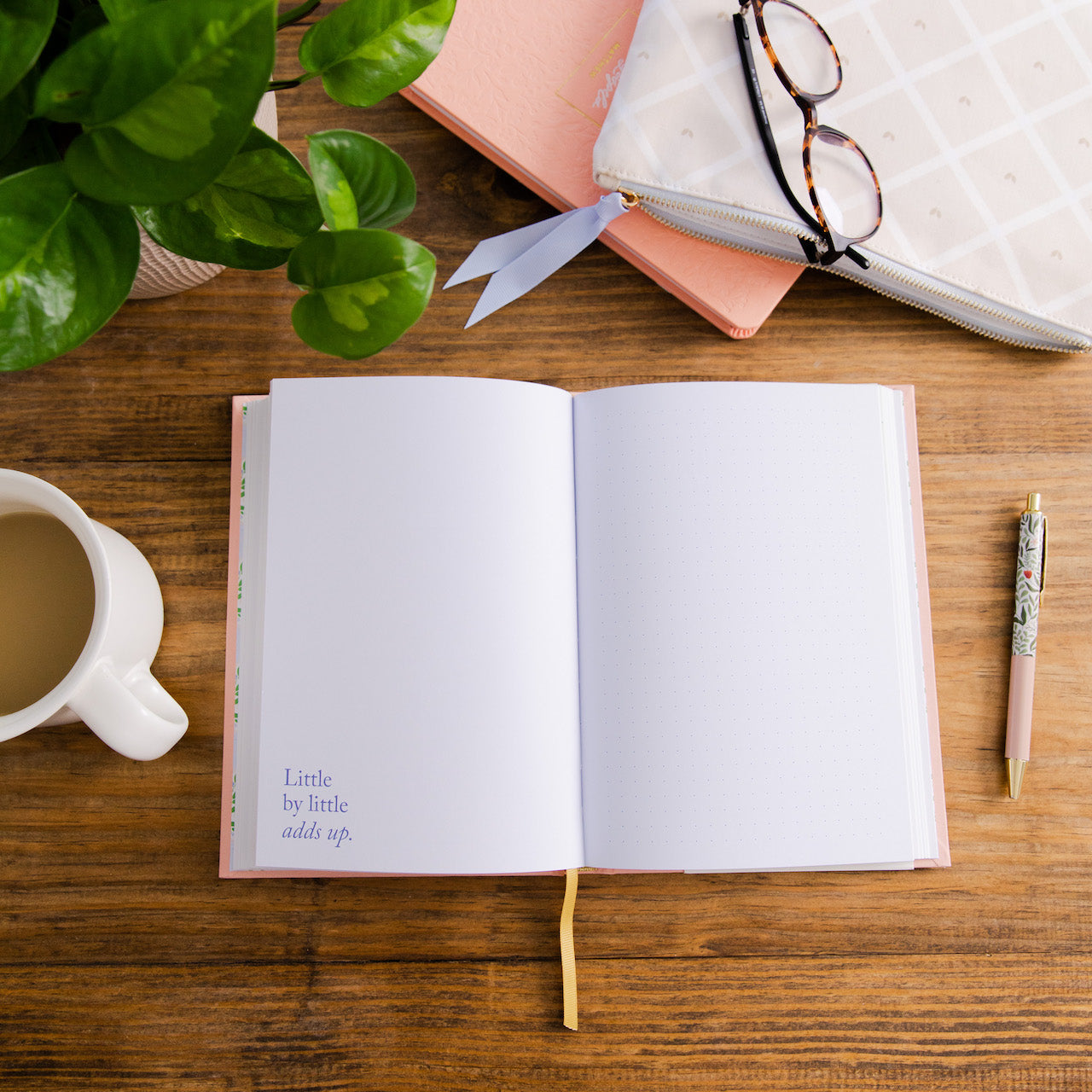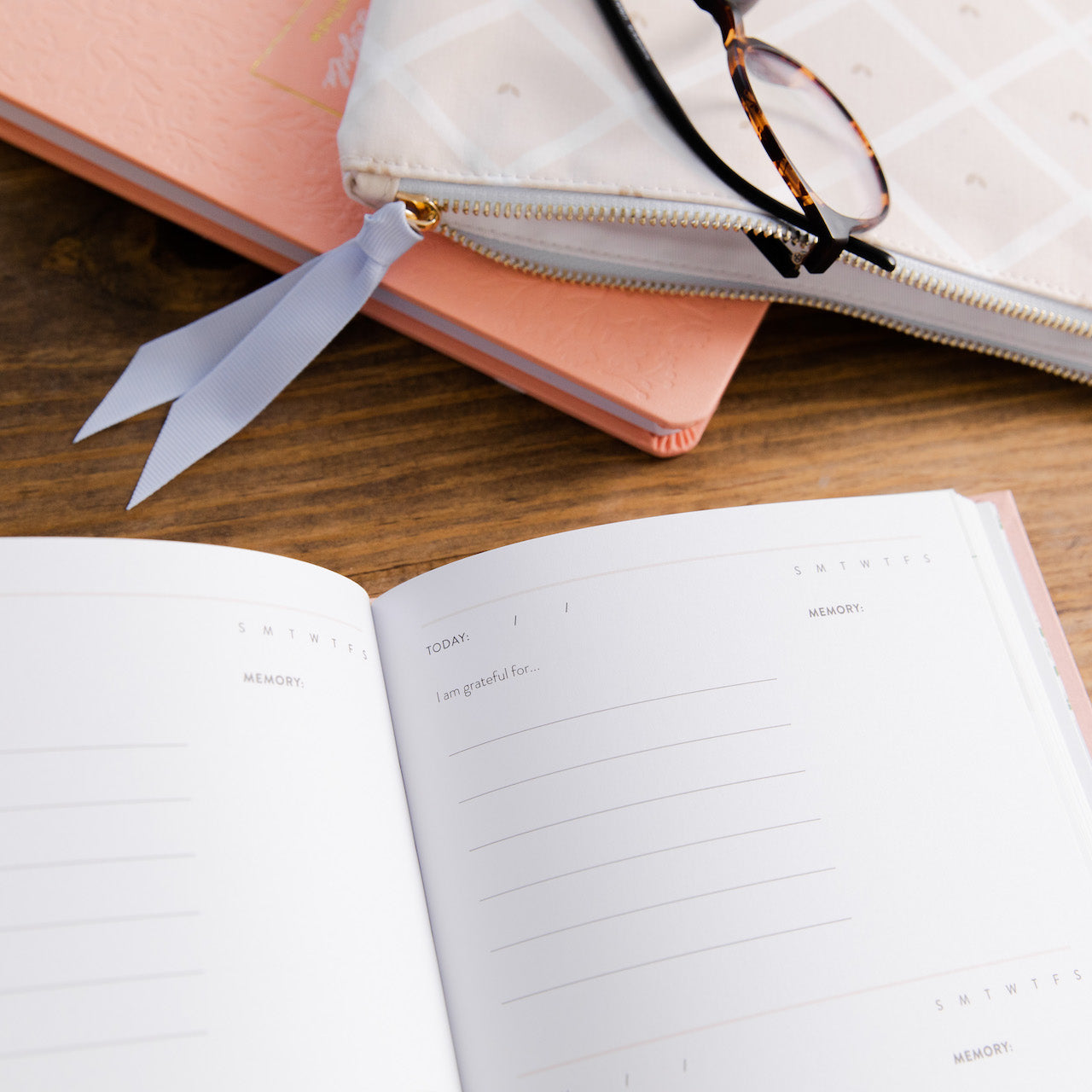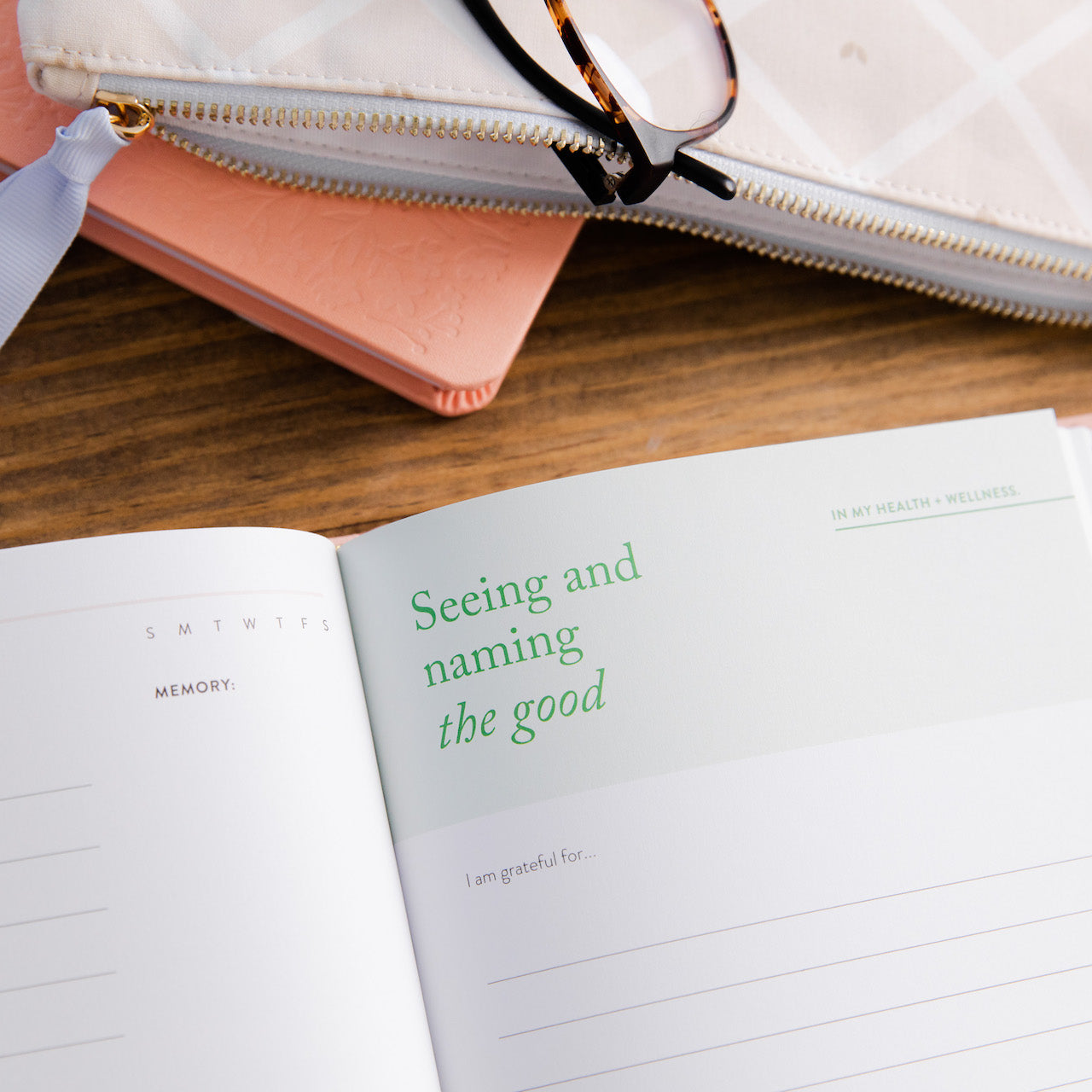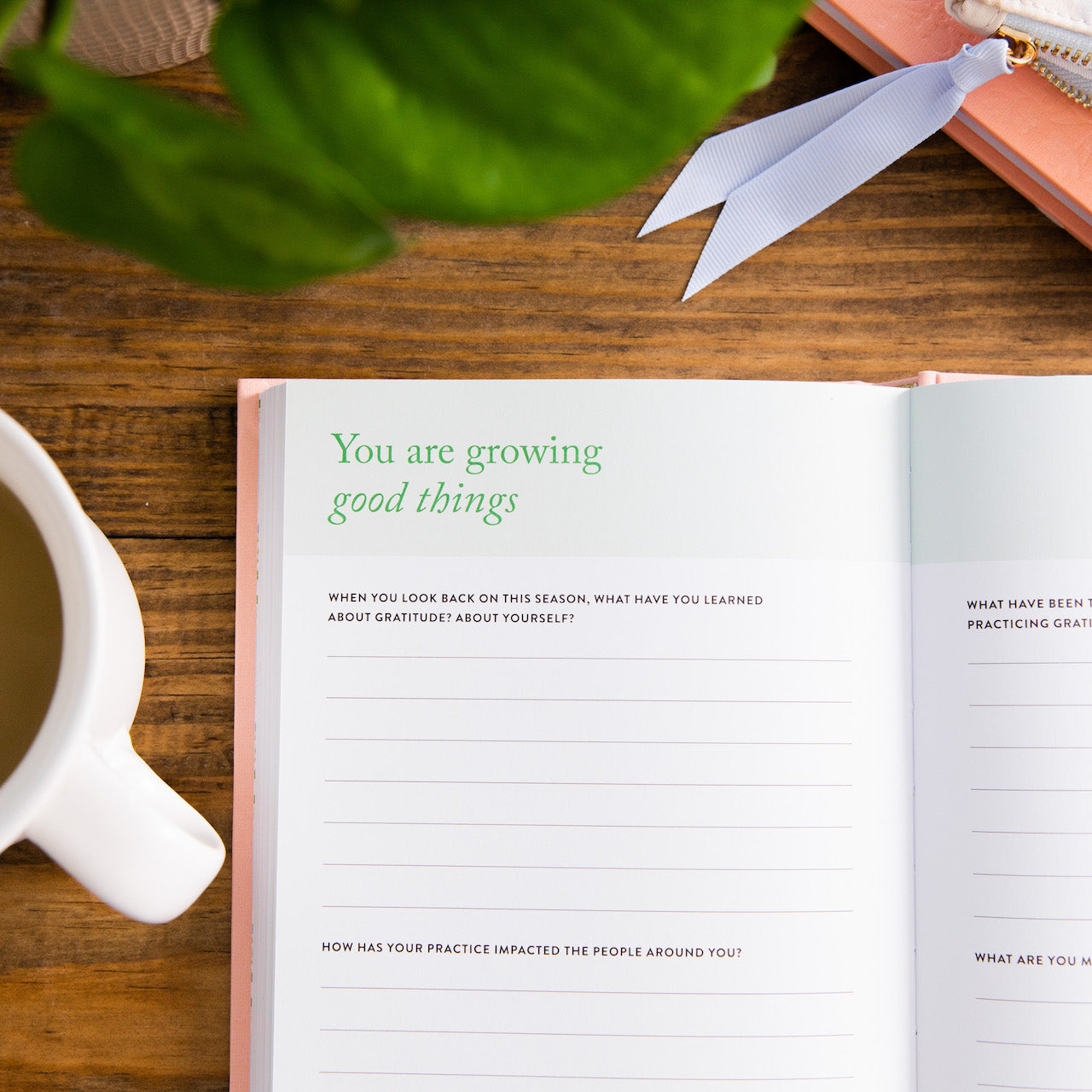 Click "Add to Cart" now. You won't regret it. This journal has changed my life.
Daily Grace, you've done an incredible job on this one. Please promote it more, and maybe create more colors for men and women! I hope this journal always has a place in your shop. It has changed my life, and has impacted many around me. For years I've struggled being "grateful" and practicing gratitude because I kept getting hit with storm after storm. I didn't understand why, and sometimes would get really frustrated with God. God led me to this journal one day at a shop in our little town. I had been praying for God to show me how to change my heart, and mindset and out of nowhere this journal was just sitting on this table all by itself. I told myself, "oh there are probably a whole stack of these laying somewhere" as I wasn't planning to spend anything that day. Sure enough it was the only book there, in the middle of this table in the cute little shop. The day before I had listened to a podcast about gratitude, and the pastor said he writes 5 things a day he's grateful for. I thought that was a perfect number, and I told myself before I picked up this book "It would be crazy if this book was laid out to journal daily with 5 spaces" and sure enough it was. I was like okay God I see you! I got it, and can say I've been pretty consistent in starting my day with gratitude and it has changed my heart, and my mindset and God has taught me how to have gratitude no matter how intense the storm I'm facing is. Thank you for this blessing of this journal.
Grateful for the Gratitude Journal
I recently purchased the new Gratitude Journal and I am so pleased with the layout, with the prompts and the variety of ways to express all of the things I have to be grateful for. There is something for every personality and it inspires me to take the time to thank God for His many blessings. The quality of the journal is excellent, like all of the Daily Grace Co products. I love supporting this company.
Amazing!
The journal is wonderful quality! The pages do not bleed through to the other side of the page (I use a fountain pen, so paper quality is important). The prompts throughout the day allow you find more things to be grateful for and I love that! Seeing all those blessings big and small really help me to see all the things God is doing in my life. Thank you TDGC for all the amazing products you create that help me and others to grow in the gospel and love of Jesus Christ ❤️