Regular price
$16.00
Sale price
$10.00
Unit price
per
Sale
Sold out
Sophia Shares Her Hope is the first book in a series about a young girl named Sophia. Sophia is an eight year old girl who loves Jesus and is learning to share about Him with others.

Through cute rhymes and poems, this book follows Sophia to school as she learns to share the hope of Jesus with her friends.
Children ages 2 and up will love this beautifully illustrated and engaging story. Parents will appreciate its theologically rich and thoughtful introduction to the gospel.
View full details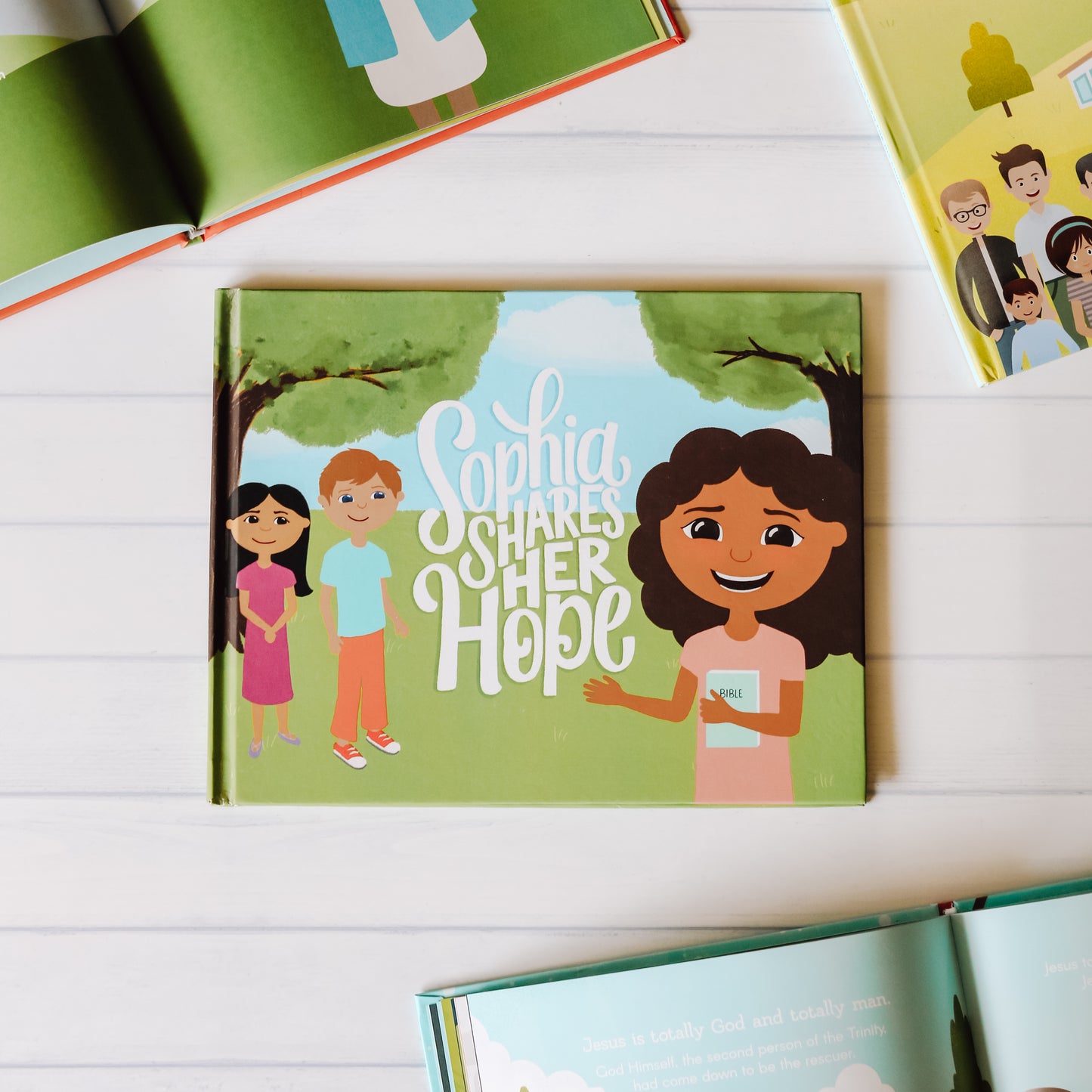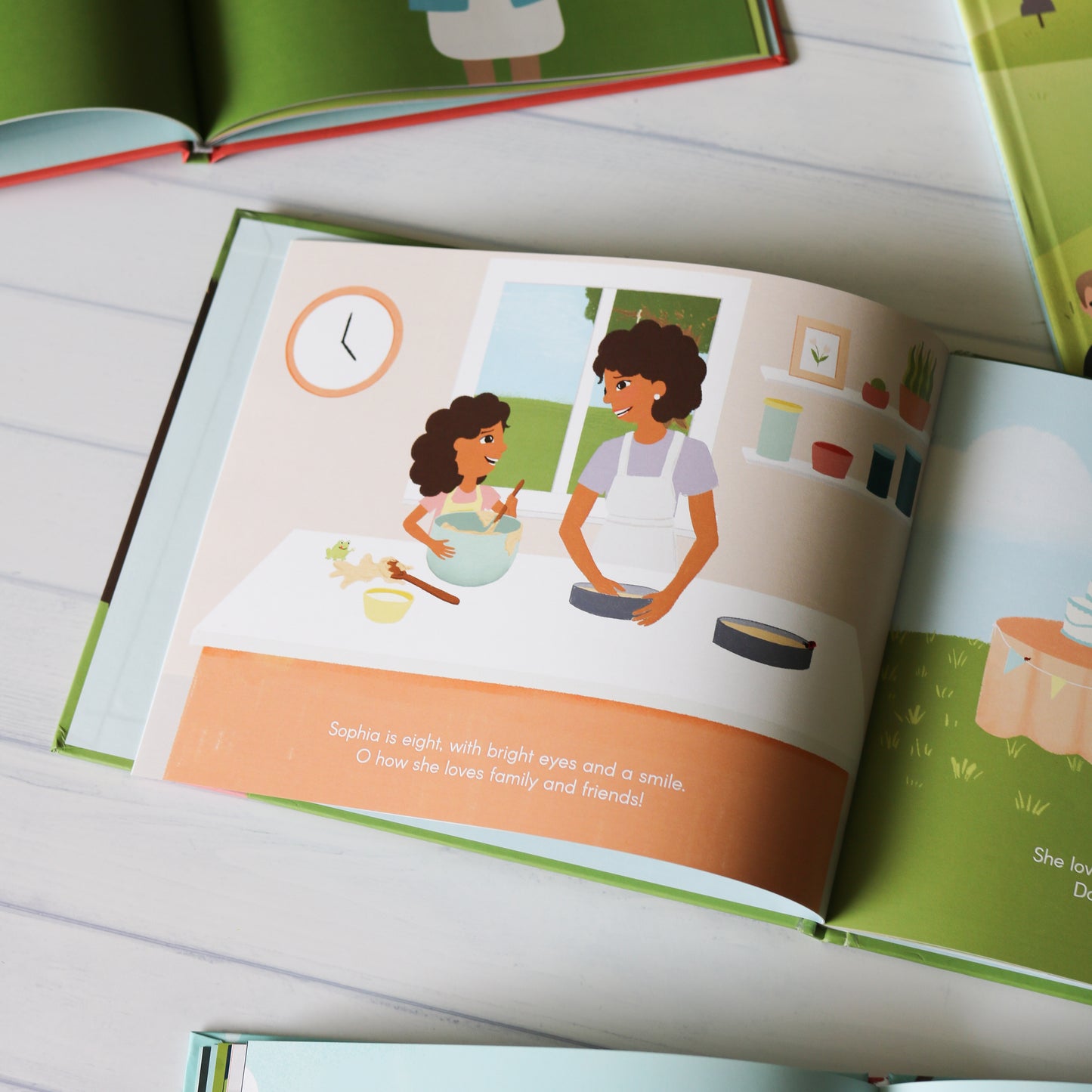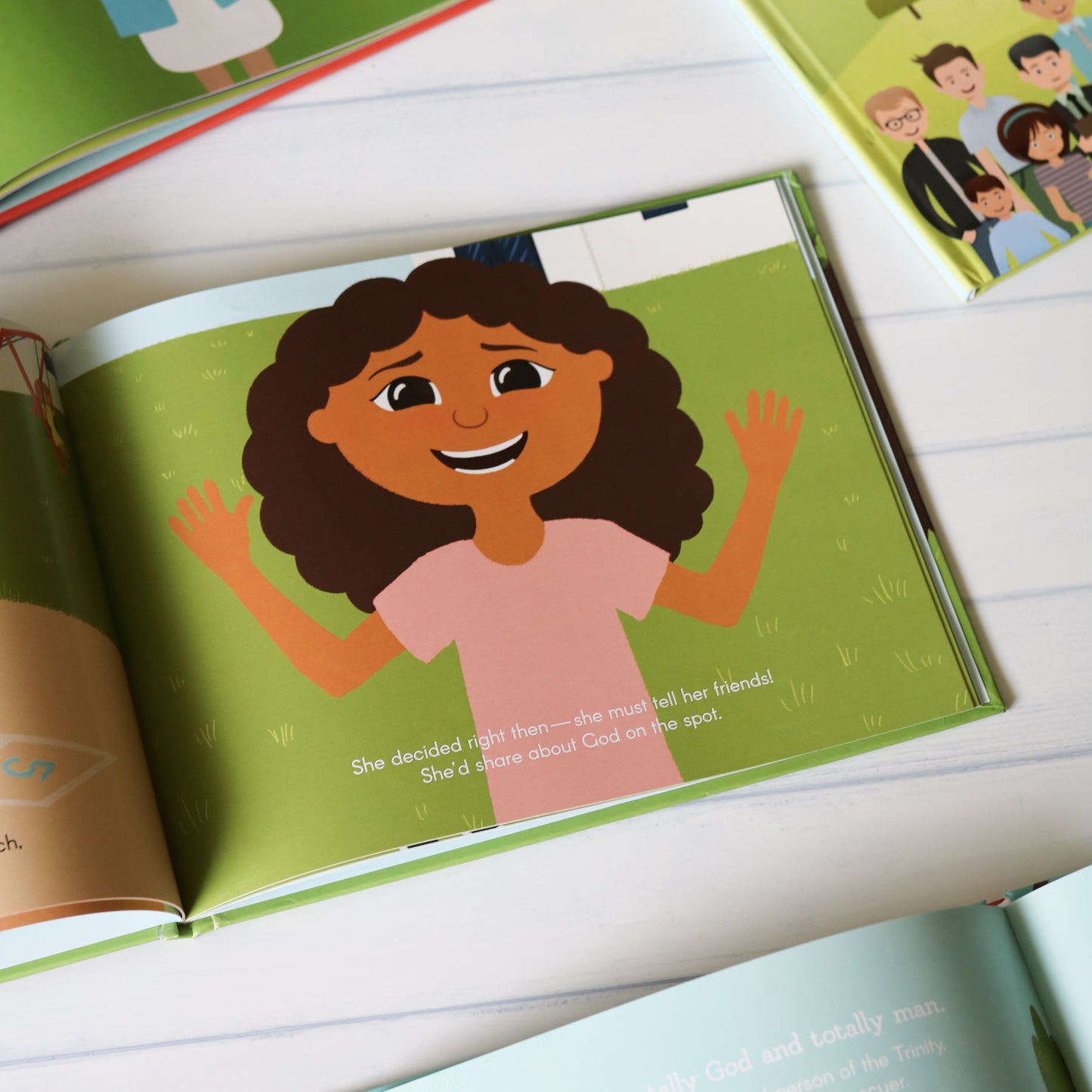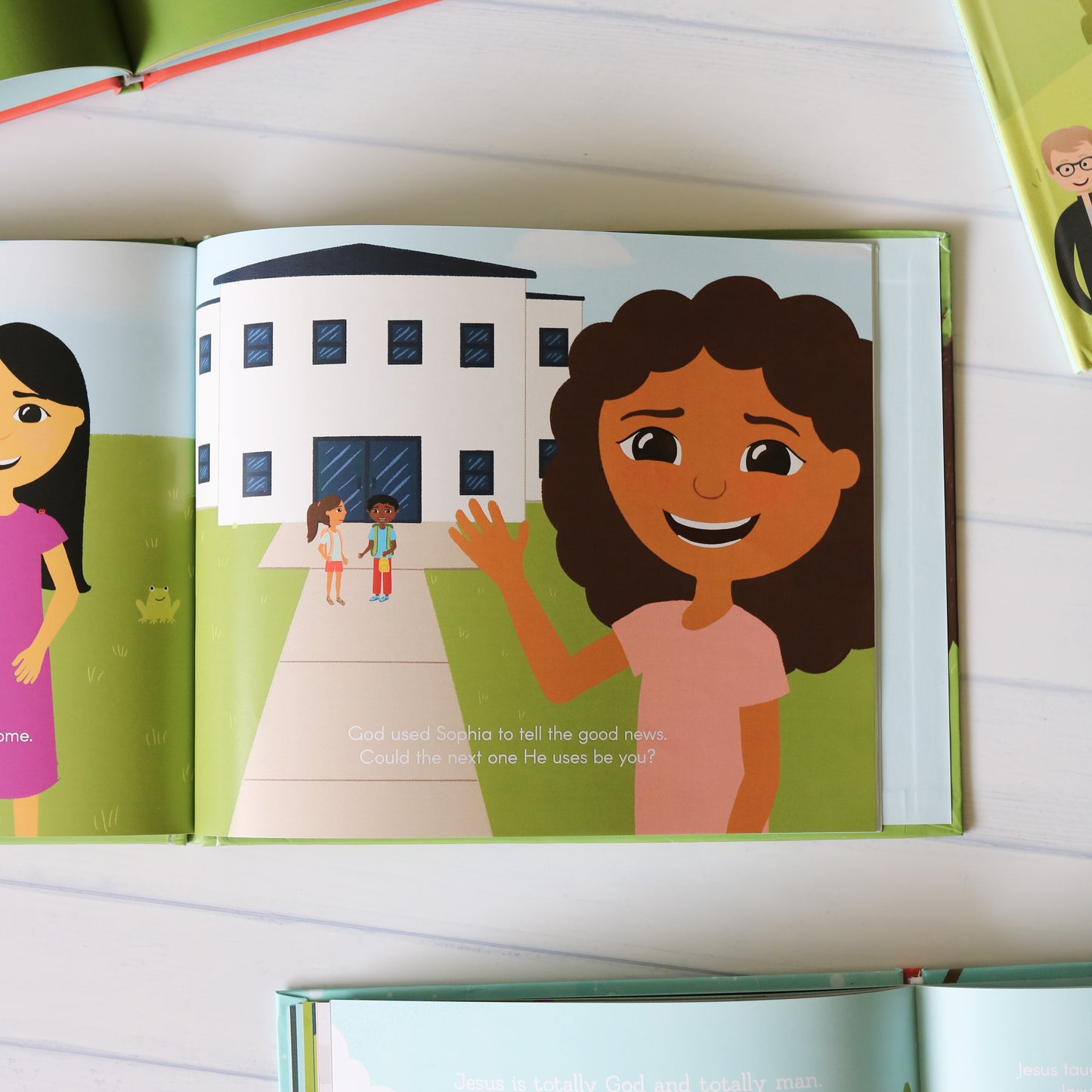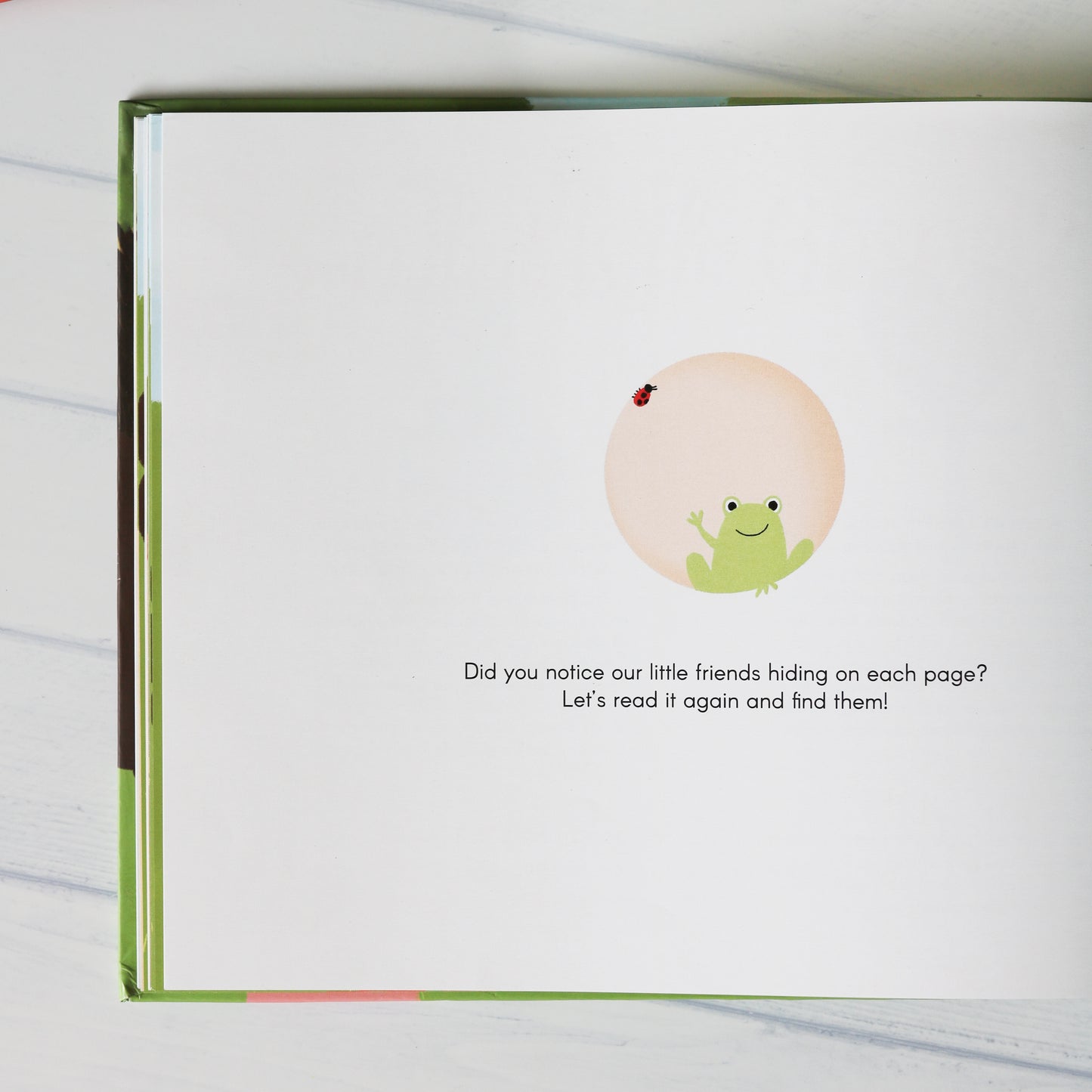 Engaging for Little Ones
My 3 year old loves this book! She especially enjoys finding the hidden frog and ladybug within the pages. She requests this as one of her bedtime books often, and I am happy that it exposes her to the gospel, and how to share the gospel, every time we read it!
great topic for a kids book
This is a great topic that is much-needed for a kids book. The character of Sophia is 8 years old, and that would be the target audience for this book. My 4 year old loves Sophia Learns to Pray, but I know that this one, Sophia Shares Her Hope, will be too advanced for her. The book assumes that you're already nervous to share the gospel because your friends might not believe and laugh at you, whereas my daughter doesn't have that thought her her head yet, but sadly WILL if she reads this book. So I'll definitely hold off on it!
Great Book
I purchased this book series for my little sister who shares the same name. She was ecstatic to not just her name, but for the girl to reflect her appearance. Please continue to create children's book that represents the colorful skin tones the Most High God has created!
Love this!
Got this as a gift from my mom for my daughter! Shes only 2, and I love that it teaches her already how to love jesus and share the good news.
Absolutely wonderful
Written so well! The color and pictures are great too! My children love it!