Regular price
$12.00
Sale price
$6.00
Unit price
per
Sale
Sold out
Life of Jesus Kids Cards Set
Have you ever wondered how to explain the life of Jesus to your kids?
The Life of Jesus Kids Cards Set includes 20 cards that will help your family celebrate the life of Jesus throughout the Lenten season and beyond. 
Each card includes a daily Scripture reading, a short family devotion, and a reflection question to engage your children in gospel-centered conversations. Connect these cards numerically to form a timeline of Jesus's life, or flip them over to reveal an illustrated puzzle of the events on the timeline!
Each card measures 4" x 6".
Use these cards as a part of your bedtime routine, or throw them in a bag for on-the-go fun!

Life of Jesus Kids Cards Set is perfect for preschool aged kids
View full details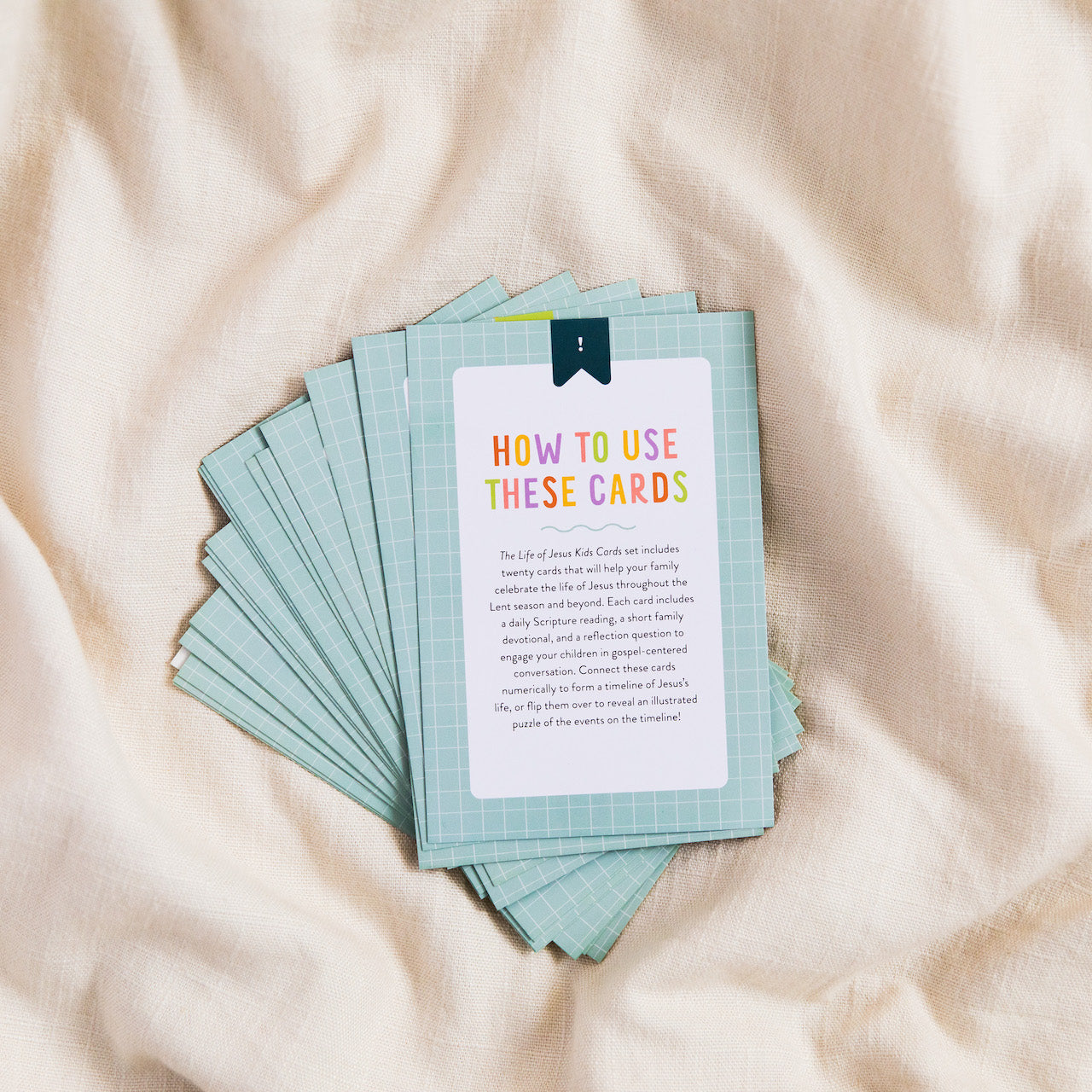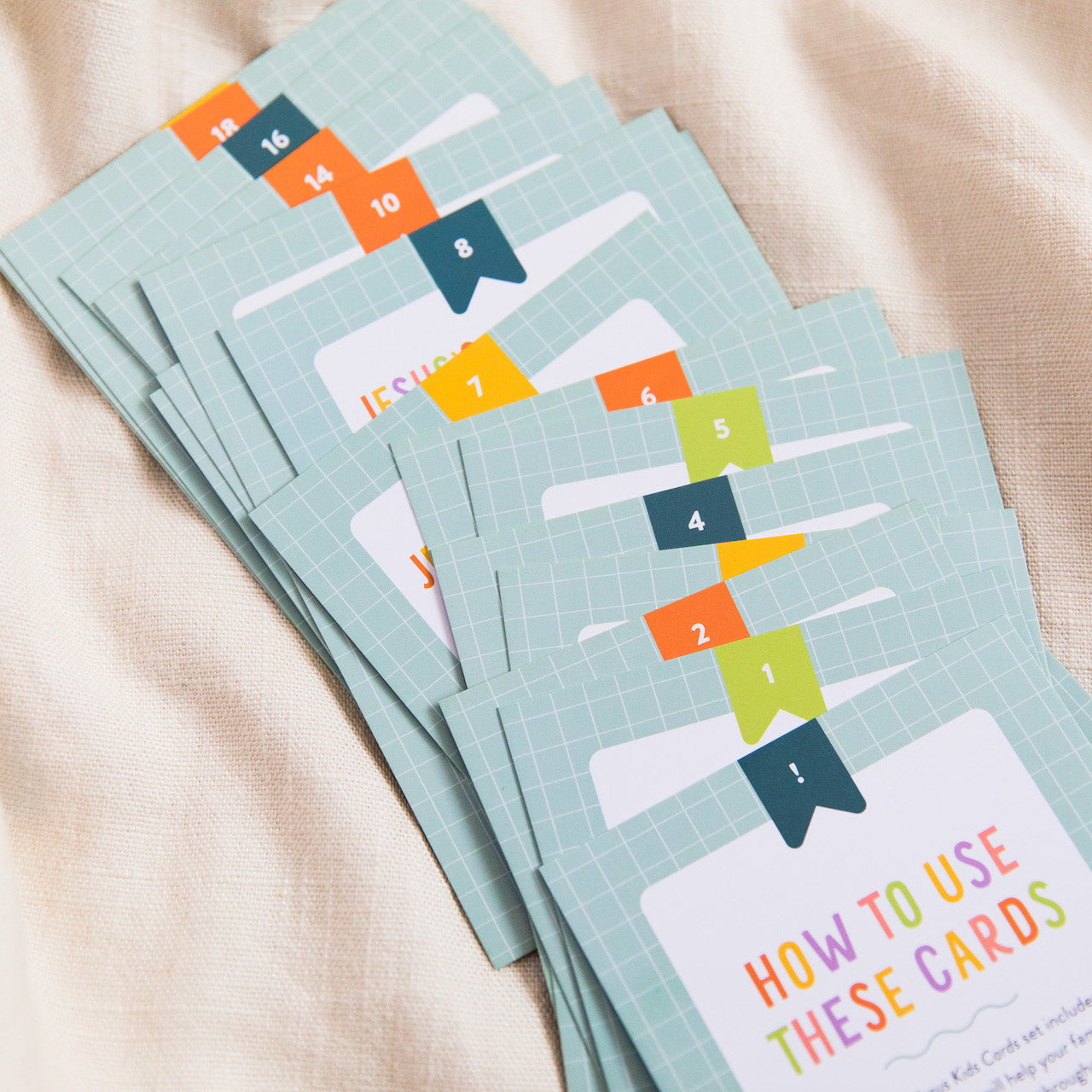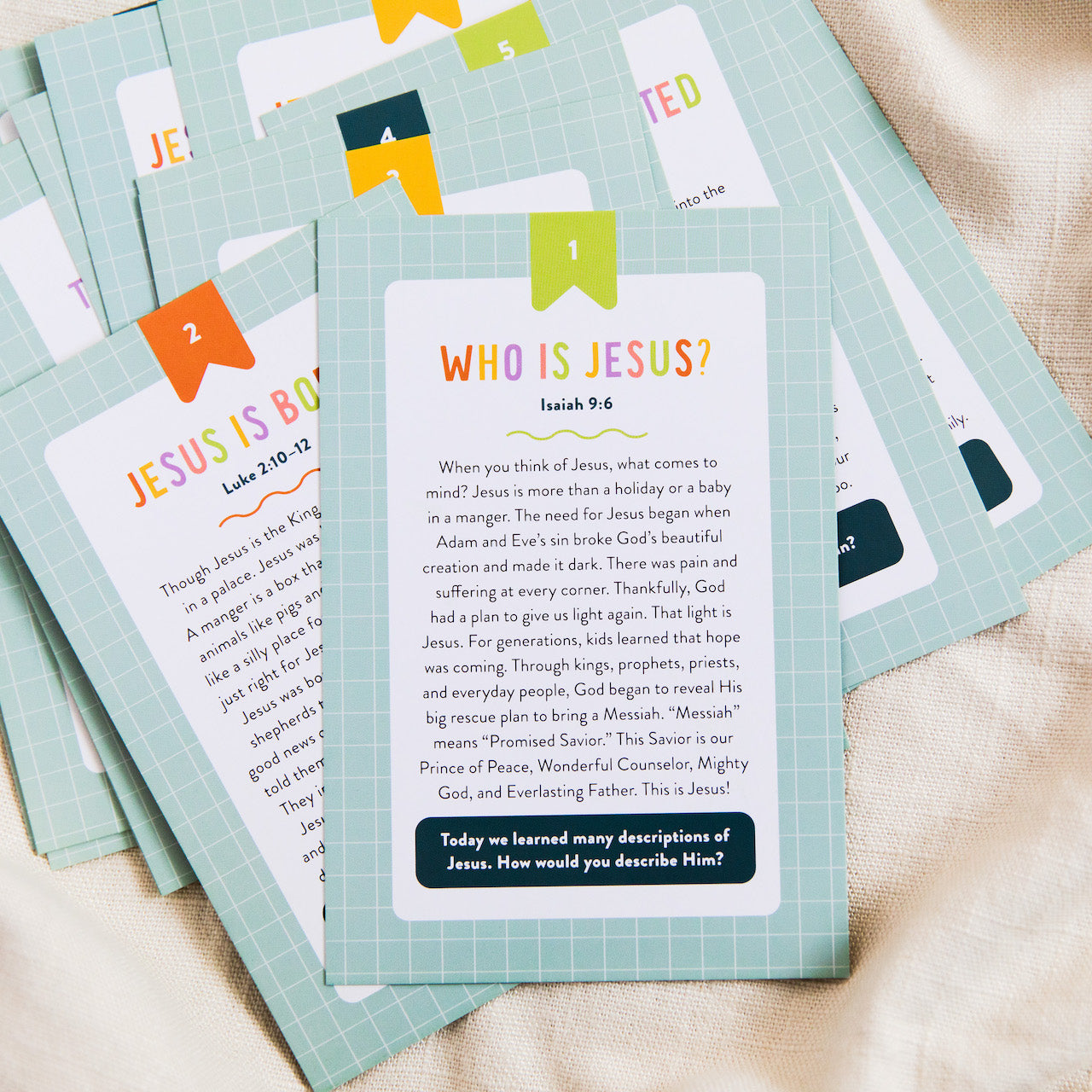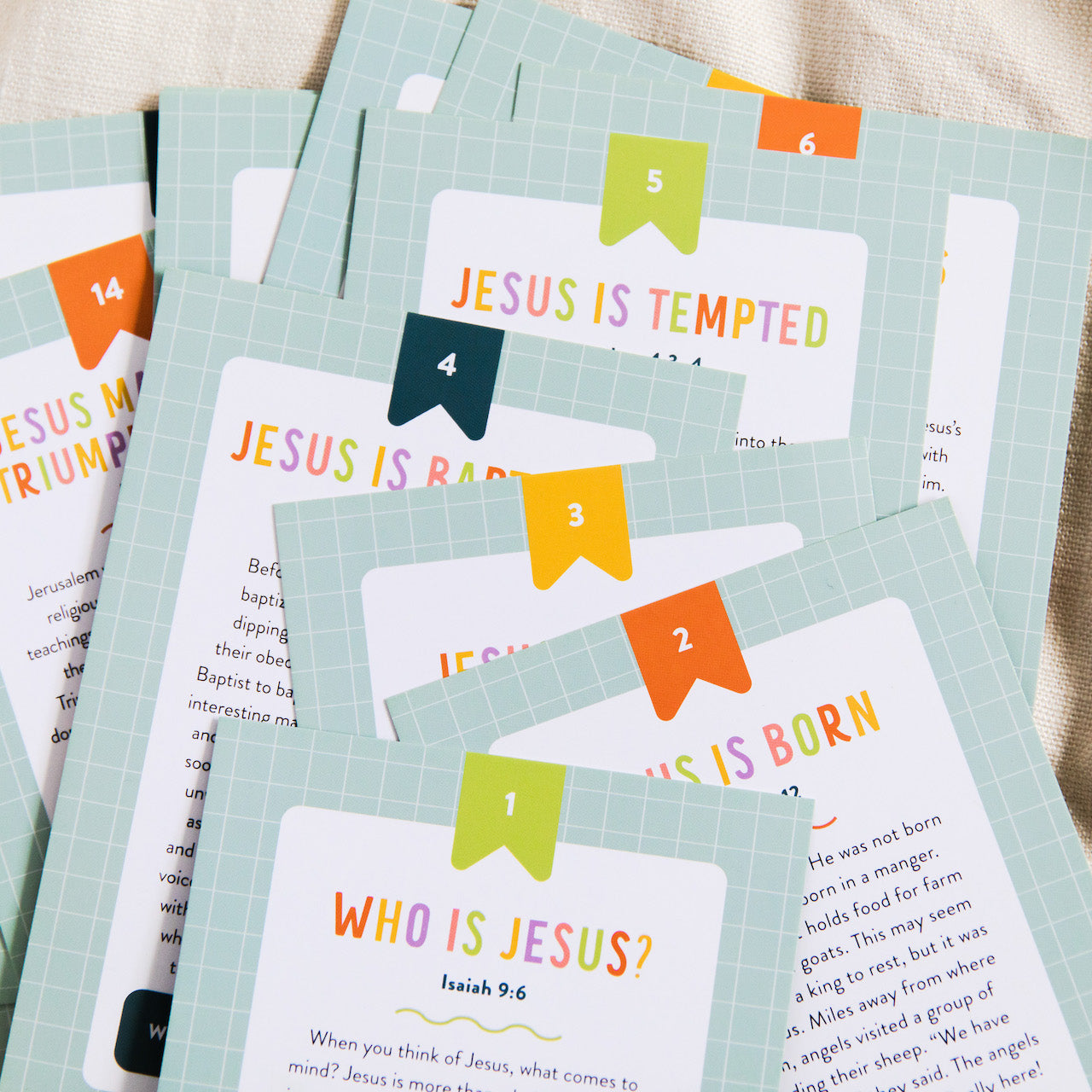 THANK YOU THANK YOU THANK YOU. EVERY CARD IS JUST SO SPECIAL. I ORDERED THESES TO USE IN MY CHILDRENS MINISTRY CLASSROOM. I teach 1st-3rd grade almost every Sunday. This is for the Lords kingdom. May the hearts of those children be prepared to receive all that our HEAVENLY FATHER has for them. Amen Amen
Great kids resource!
The life of Jesus kids card set is a great resource for kids! Daily grace does a great job in designing and creating their resources! Thank you!
Great Resource for Families
We used this resource during the Lenten season with our kids. I absolutely loved the colors (so did my boys) and the quality of the product was fantastic, as always. I laminated the cards to help them to last longer so that we can continue to pull this set out year after year to use. I have also used them in my children's ministry to help with supplemental teaching. They are simple and easy to understand while still getting the point across to children.
Life of Jesus kids card set
Absolutely love these and totally recommend them! My son is still a baby but I can't wait to use these as he gets older. They're simple and easy to understand!
Amazing card set!
We love this set! We started using with our child and we love the easy reading and the way it's written, it's easy to understand, for all of us!