Regular price
$40.00
Sale price
$40.00
Unit price
per
Sale
Sold out
This bundle includes one women's study book and one men's study book on the book of Jonah.

This four-week study takes an in-depth look at the book of Jonah. The story of Jonah is about so much more than a big fish. In this minor prophet, God reveals Himself to be a God who is merciful and compassionate. He pursues the outsider to welcome him into His family, and He goes to great lengths to sanctify His own.⠀⠀⠀⠀
•The book measures 7.85"x9.75".
View full details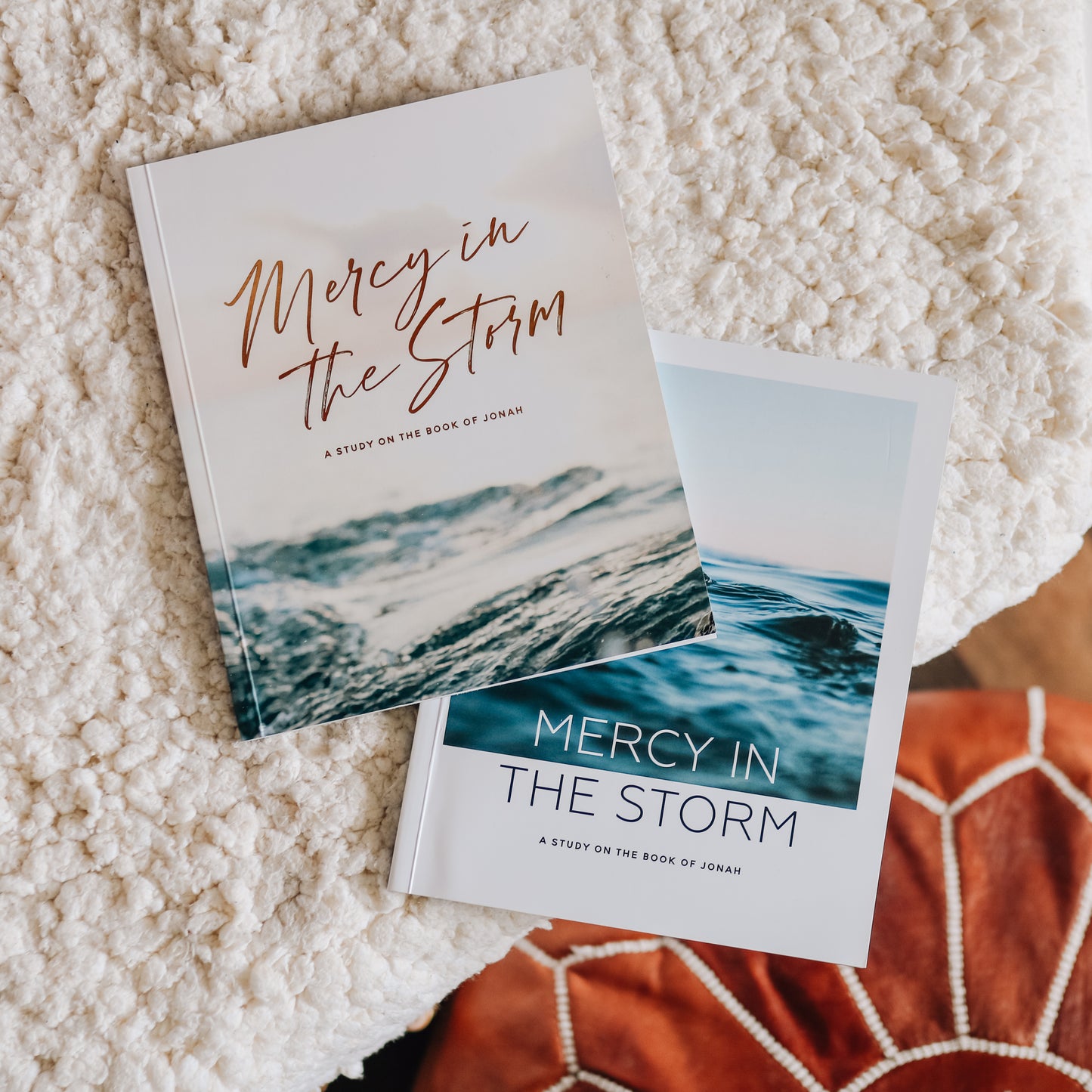 Superb!
In preparation to lead a September-November study, I have worked through MERCY IN THE STORM on my own. What an excellent study FULL of surprising applications! Please to give this study a try! It is outstanding!
Book of Jonah
Really thrilled to start this study, I feel like I need a study to go through any Book of the The Holy Bible to help me grasp and understand it better. And to also pray to God for understanding.
0125- Digital Bonus
Digital bonus are a great way to enhance your Bible study. When I can't bring my physical study, I can use the digital version.
Mercy in the Storm
Thank you for a wonderful study on Jonah. As children I think we have all heard of the story , but not the truth principles of Jonah and lessons to be learn of this merciful store.
New Perspective
Doing this study on Jonah has completely changed my perspective on the story of Jonah. I noticed things about it that I hadn't before and it got me so excited about digging deeper! I got this study to do with my oldest niece. We haven't discussed it much yet, but the discussions we have had have been really good and it's been a fun way to connect with her!