Regular price
$24.00
Sale price
$15.00
Unit price
per
Sale
Sold out
As a mom, you know two things to be true: motherhood is wonderful, and motherhood is hard. We have the privilege of shepherding little hearts and pointing them toward the love of the Father. And at the same time, motherhood often requires greater self-sacrifice than many of us have ever experienced.
Steadfast Motherhood is a 60-day devotional for mamas who are balancing the joys and trials of motherhood.
So, whether you love your role as "mama" or are currently wrestling through this weighty calling, whether you are a new mama reading this devotional during nap time with spit-up on your shirt and coffee in your hand, or whether your children are fully grown and out of the house, our hope is that this book will point you to the love of Christ and the contentment that can be found in Him alone. 
Each day includes a passage of Scripture, a prayer prompt, and a short devotional designed to bring encouragement from God's Word.
As fellow mamas at The Daily Grace Co.®, we are cheering you on. We're praying for you as you seek to love your children as Christ loves us.
View full details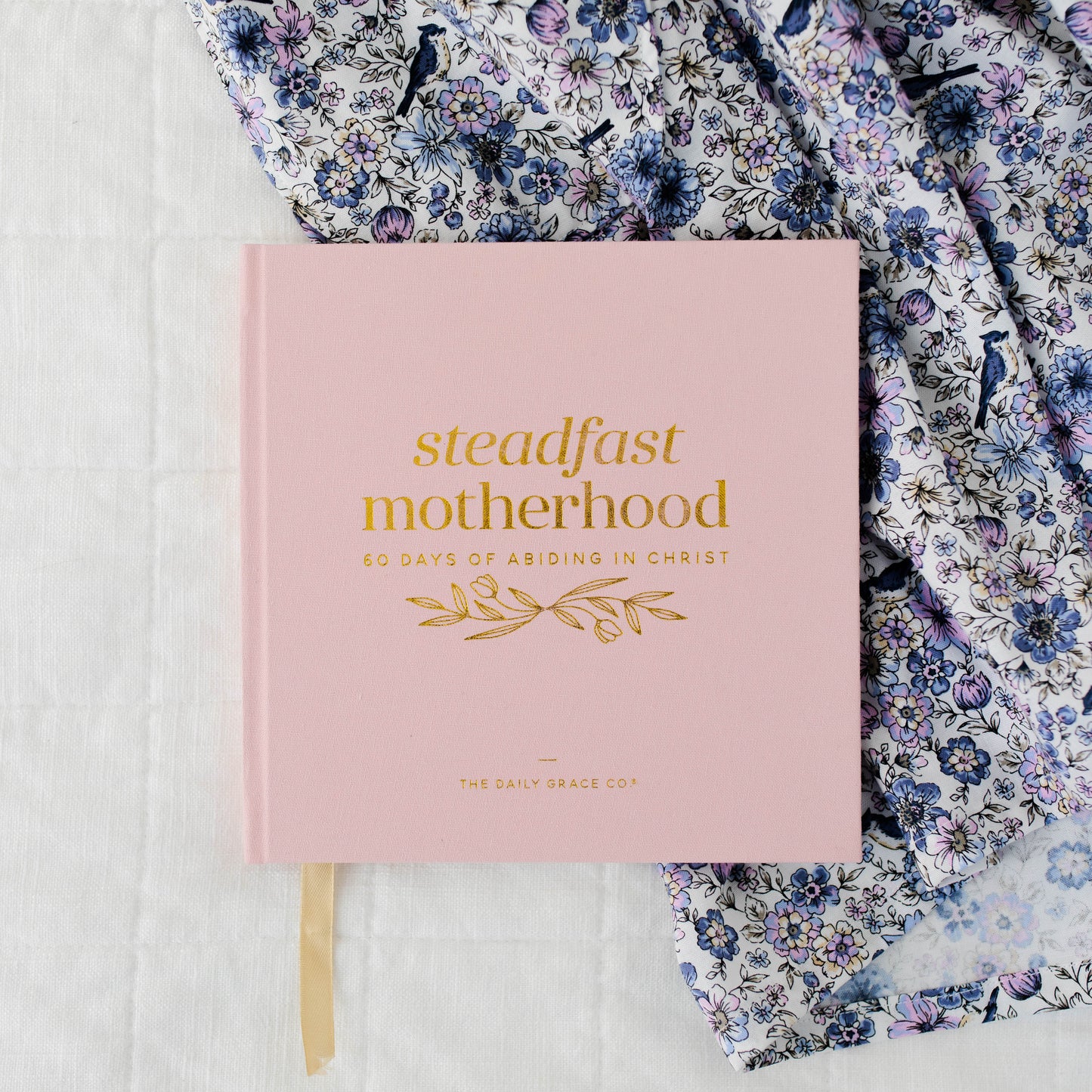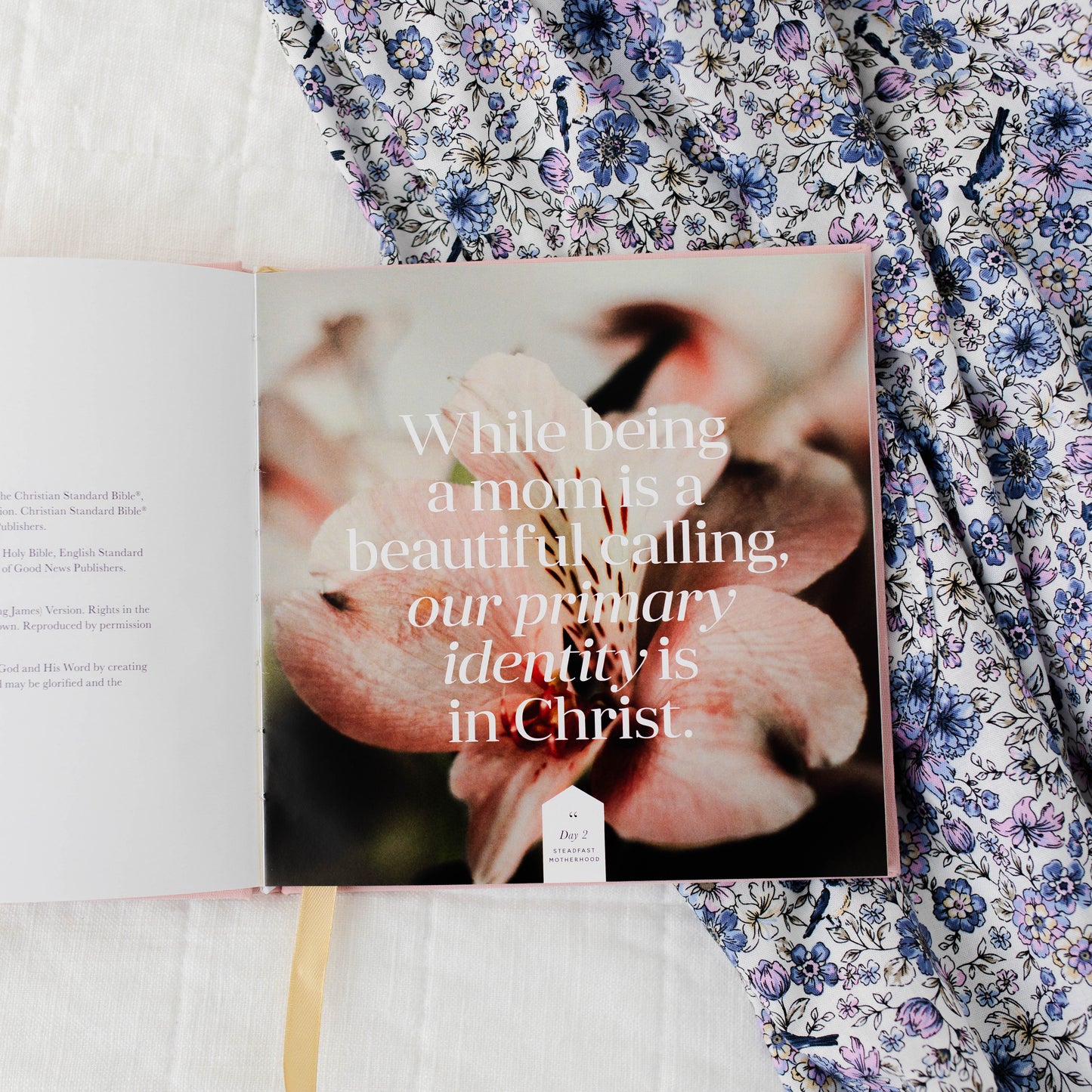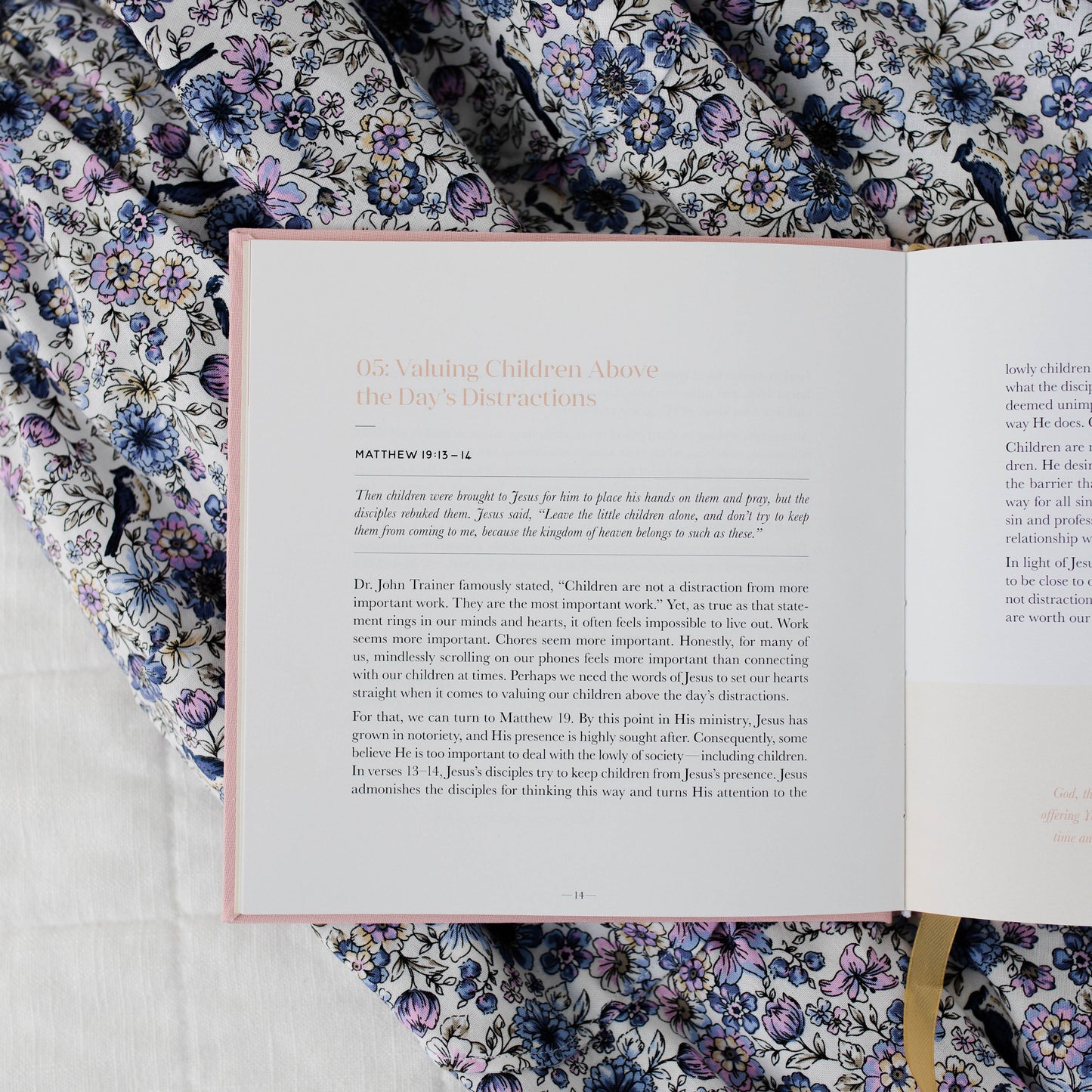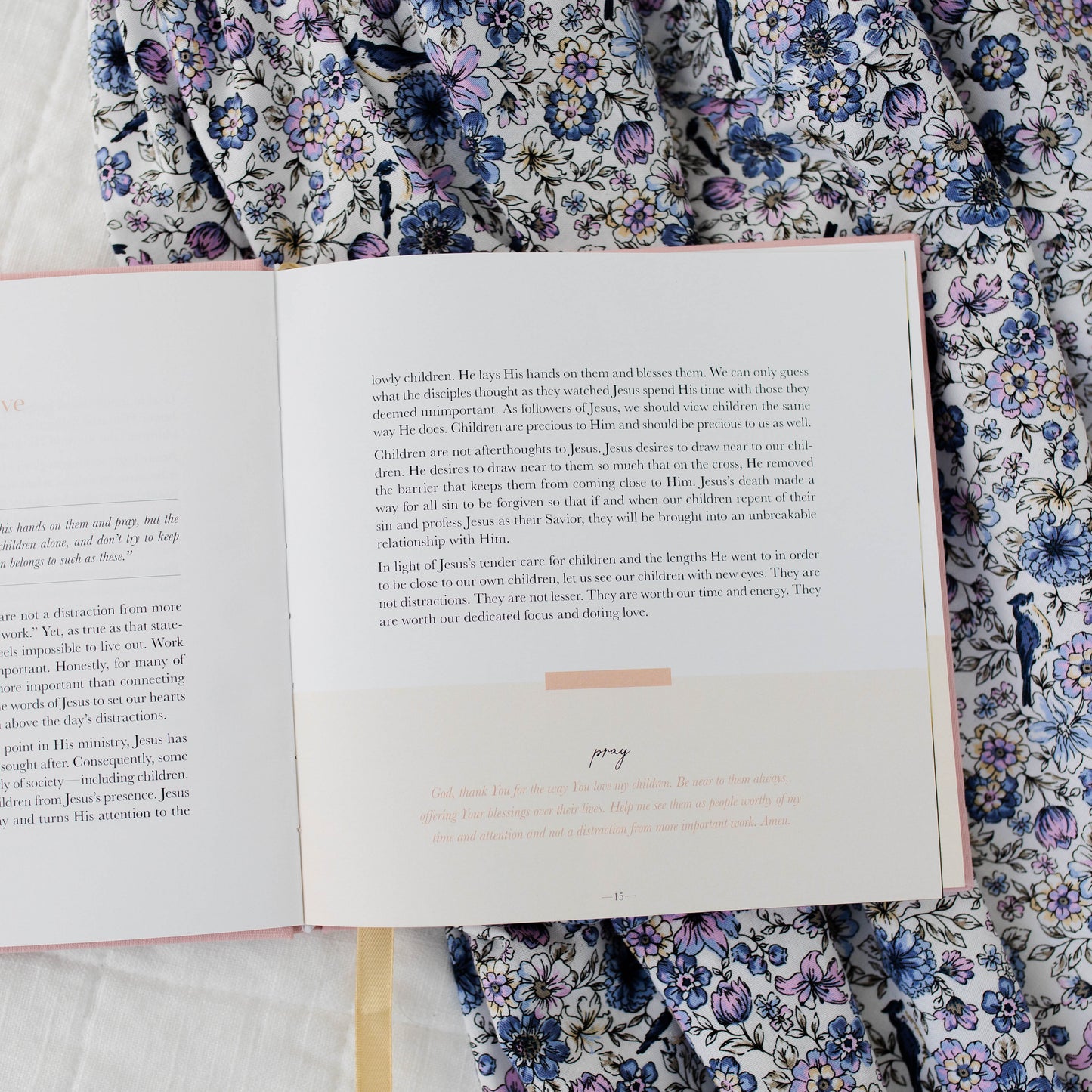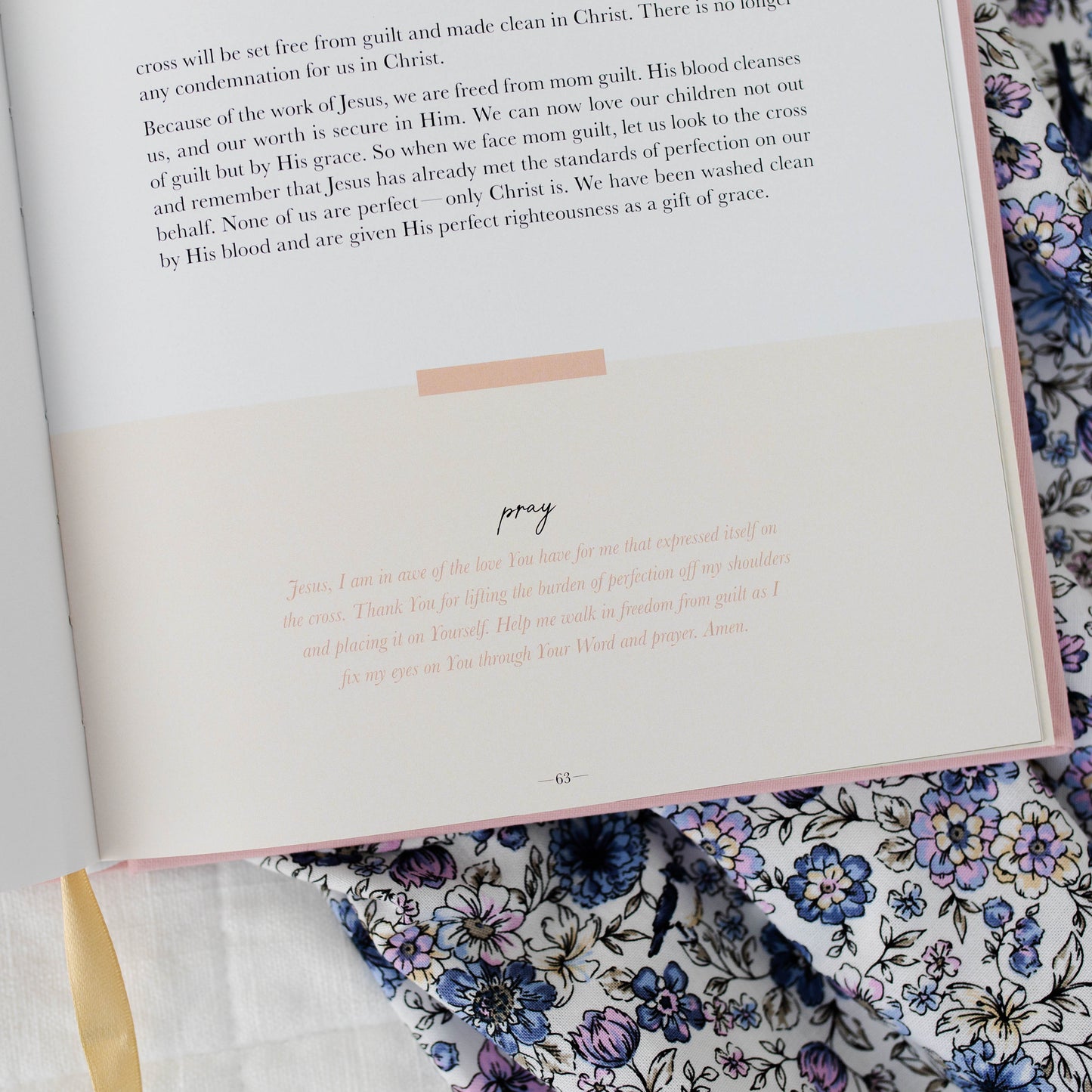 So Grounding
First of all this resource is absolutely stunning to look at but it's also so practical for mom's of newborns. It's not too long, but it does dive deeper and require you to think and meditate on scripture. At the same time it's easy to get a morning session in before the hustle and bustle of the day begins.
Beautiful!
It has the most beautiful, durable cloth cover - perfect size too! I just started with the first day & is exactly what I needed to add to my daily routine as a mom ❤️
Best Devo For Mama's!
These quick devotionals are spot on and cover topics that are so relevant for moms no matter what age their children may be. This is easy for me to grab and read at nap time or when I have a few moments. It's inspiring and encouraging for the every day.
Steadfast Motherhood
this book is beautiful and fills my mama heart in every season with encouragement and truth!
Great read for Moms
I relate to these devotions as a mom. I kept saying to myself that the writer(s) understand my days raising young children. The devotions continue to prompt me to worship God and pray for my children.