Regular price
$12.00
Sale price
$3.00
Unit price
per
Sale
Sold out
Grab a cup of coffee, your Bible and these prayer cards for a great way to start your morning in the Word. These cards are a helpful tool to use when you are not sure what to pray.
This set contains fourteen 4x4 cards front and back + one cover card. Each card includes a beautifully written prayer and a thoughtfully chosen Bible verse to get your mind focused and ready to dive into your study time! 
View full details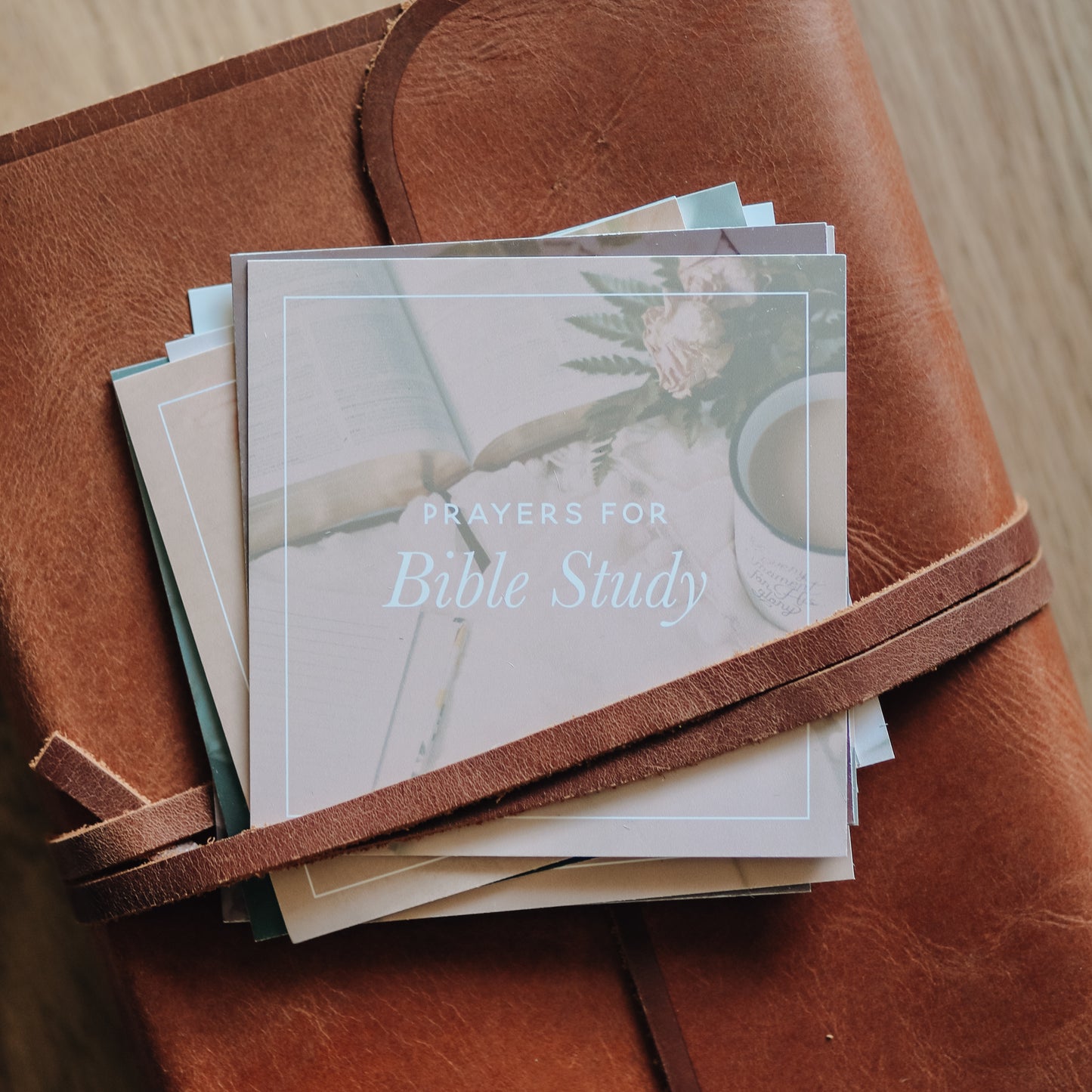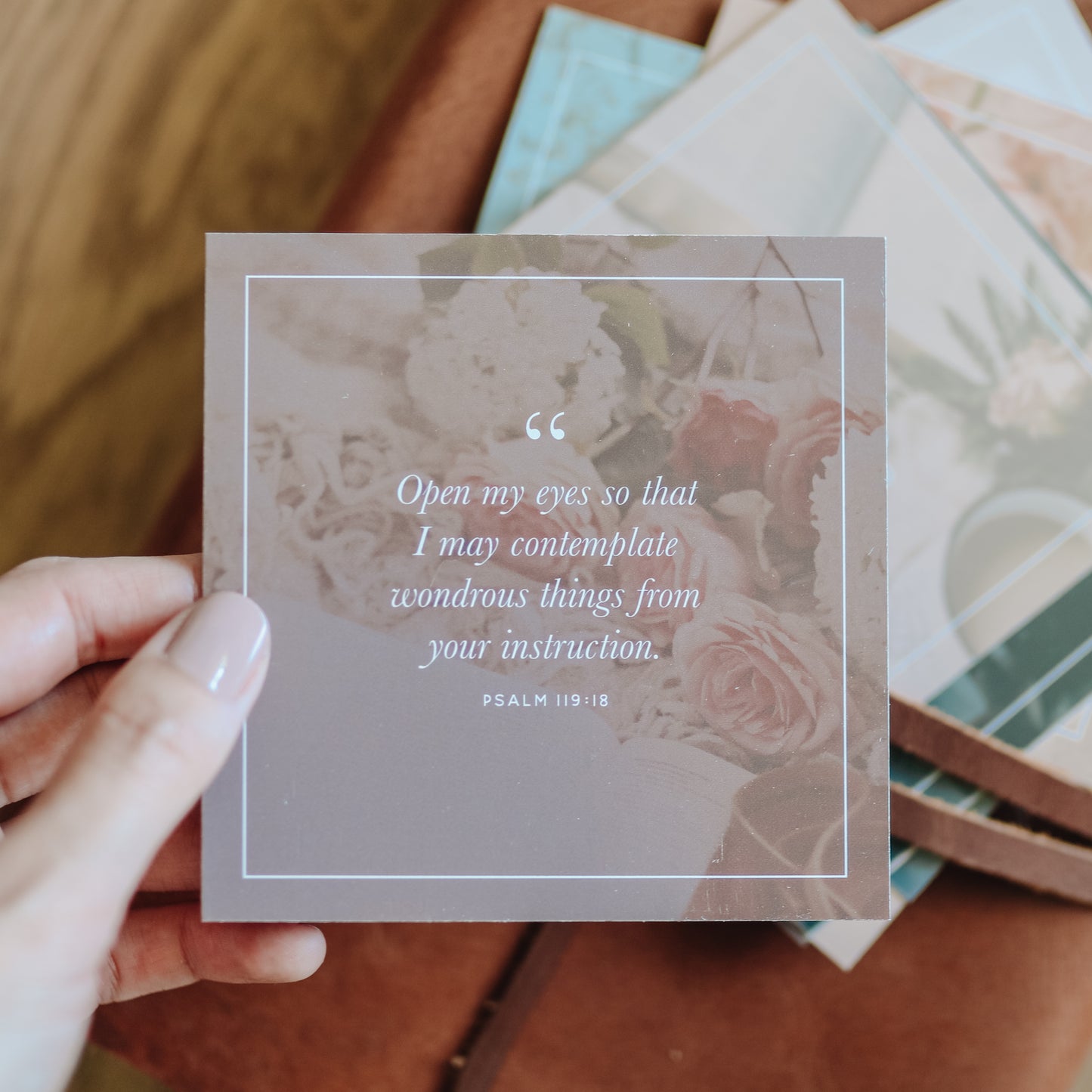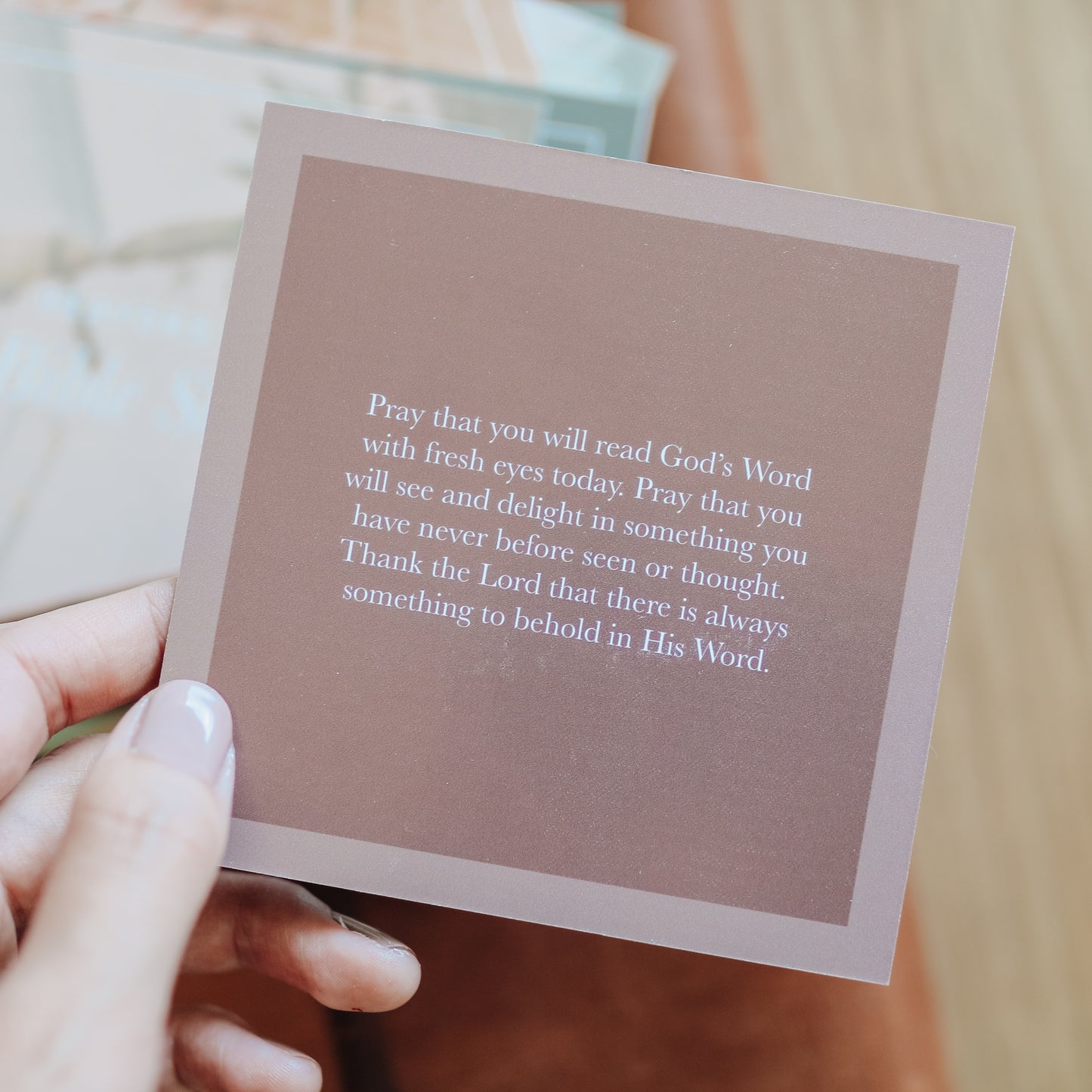 Helpful
I wasn't sure what to expect from these little cards, I just knew I needed some help with praying for my bible study time. They have helped me a lot and even spurred on some deeper study into a few of the featured verses.
Love these cards!
They are so helpful for me. I'm more of a visual learner and these have been so helpful.
Love these prayer cards!
I love the prayers for Bible study cards! It helps to know what specific things to pray for. I have other prayer cards as well, love them all!
These cards are great!
These Bible study cards are the perfect reminders on what to pray to prepare for Bible time.