Regular price
$12.00
Sale price
$5.00
Unit price
per
Sale
Sold out
This Prayers for My Body Image Verse Card Set was designed to help you pray through identity and body image.
This set includes 10 cards measuring 4" x 4" each. One side of each card contains Scripture that pertains to body image, and a prayer prompt is printed on the other side to help you pray specifically and intentionally.
Grab a set for yourself, or gift the set to a friend who needs a little extra love and encouragement!
View full details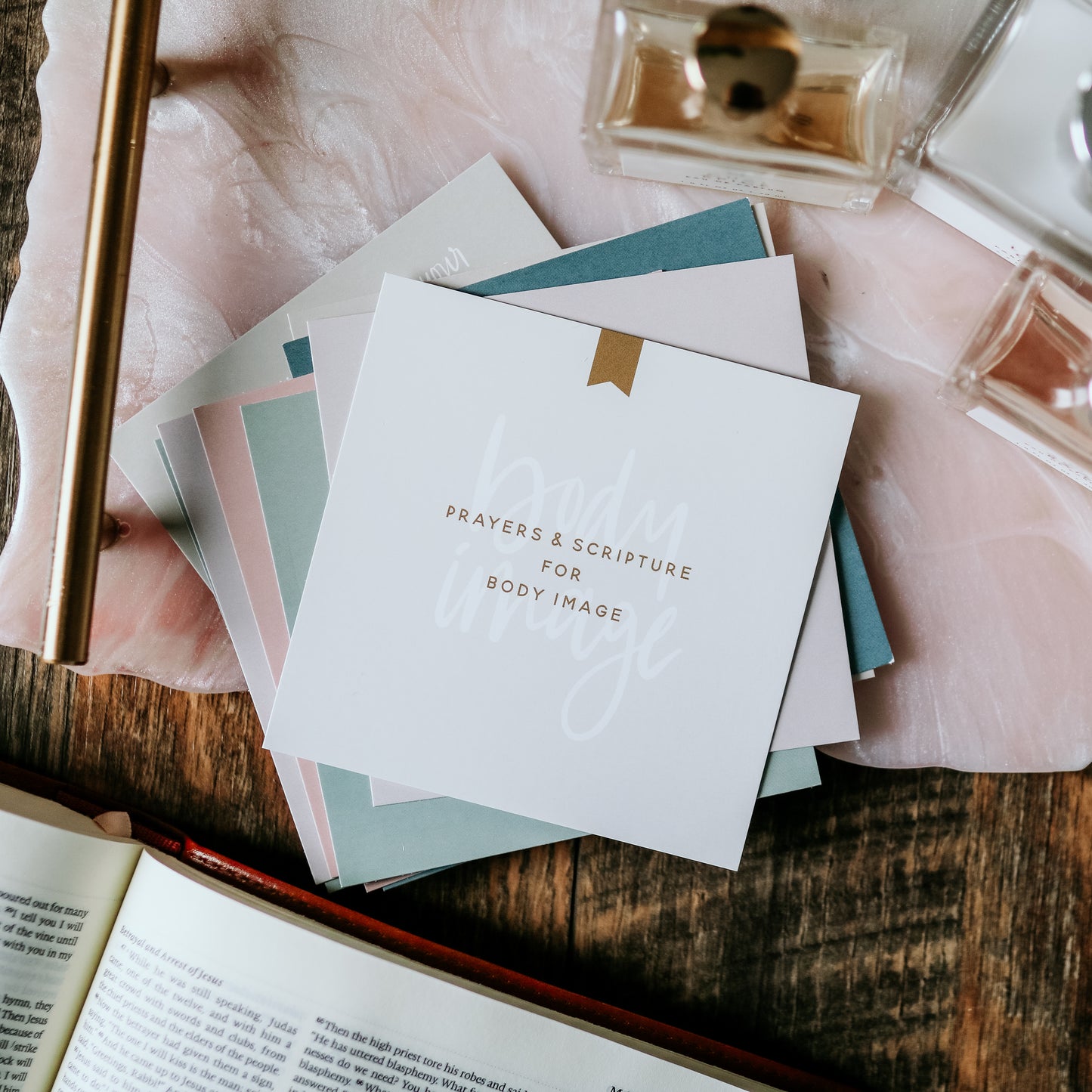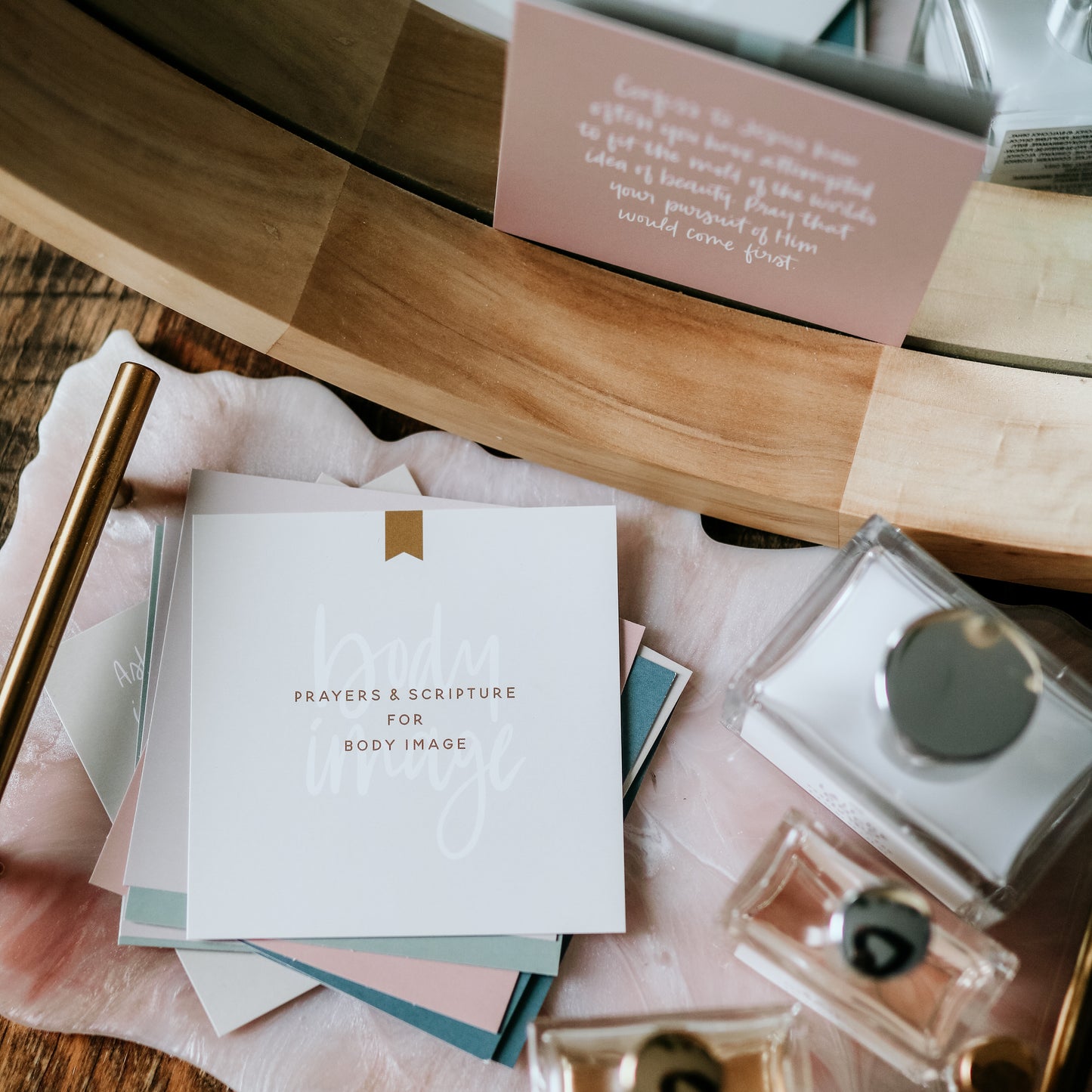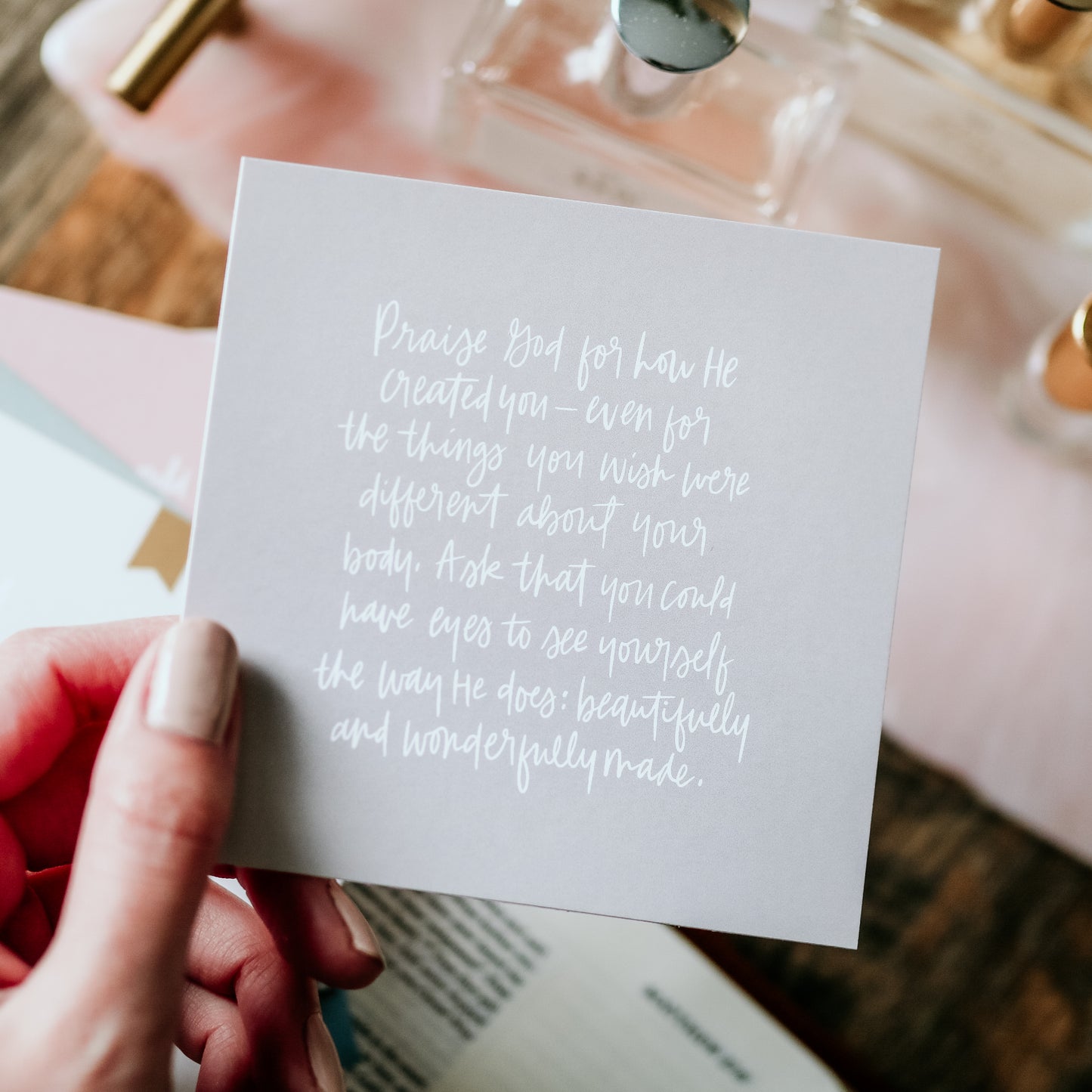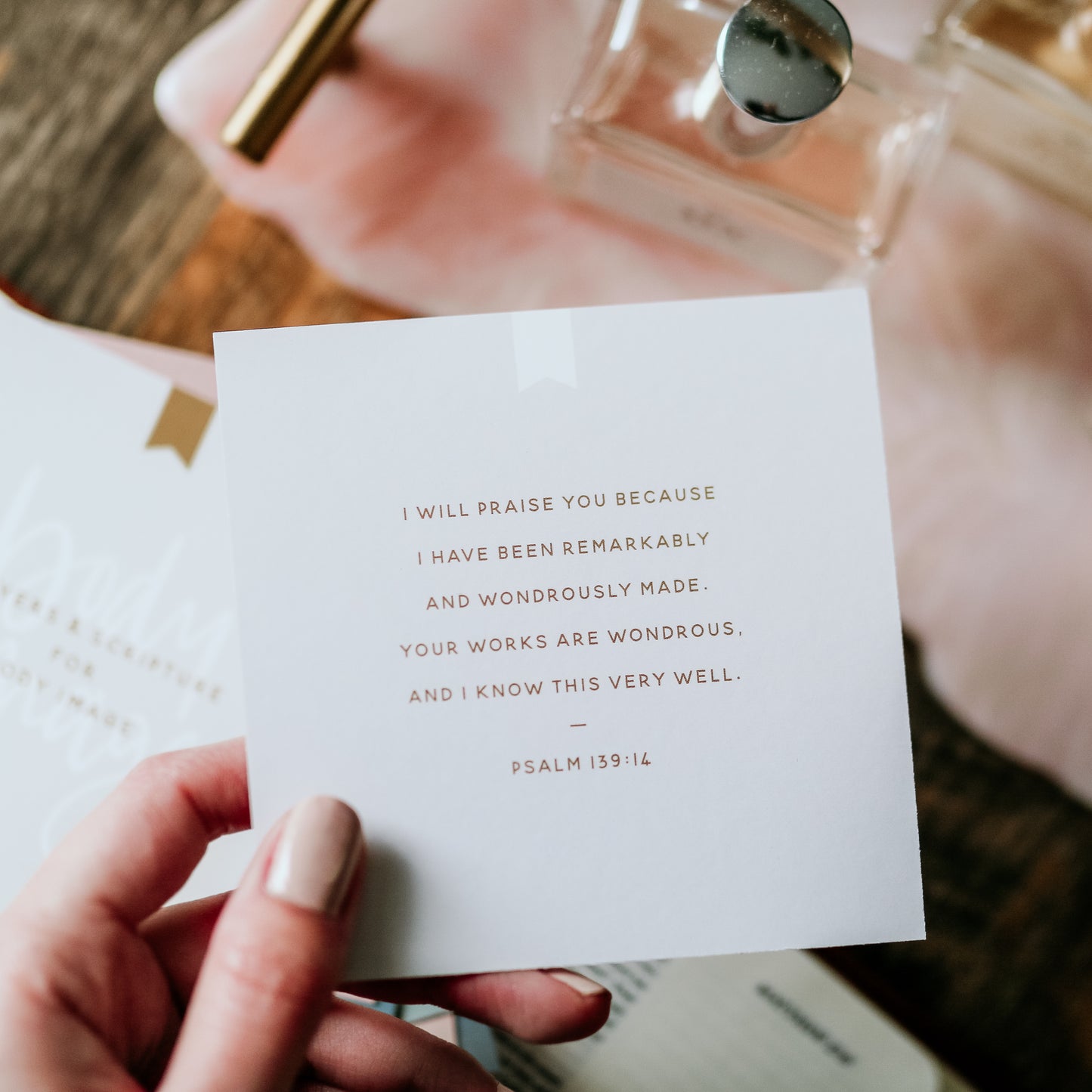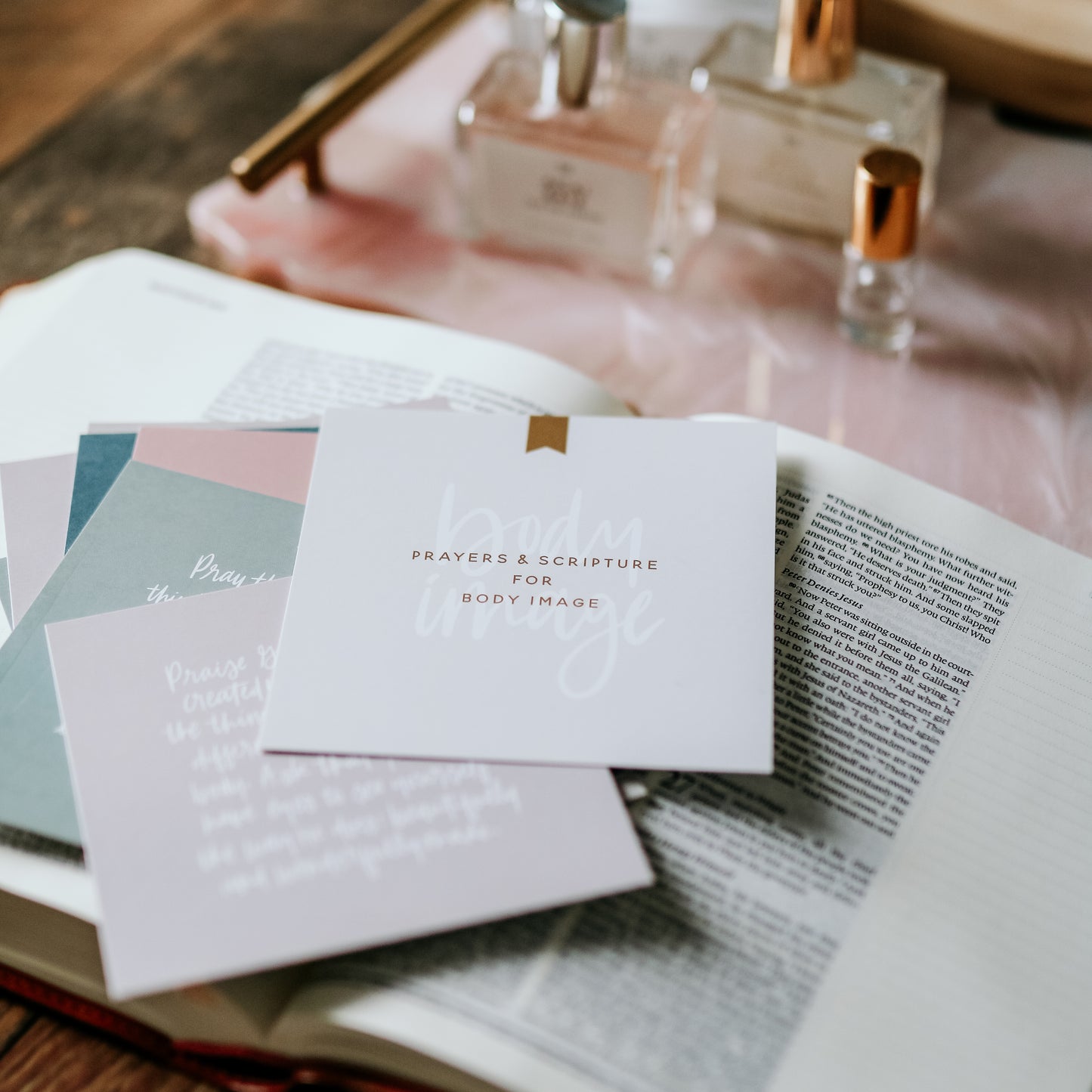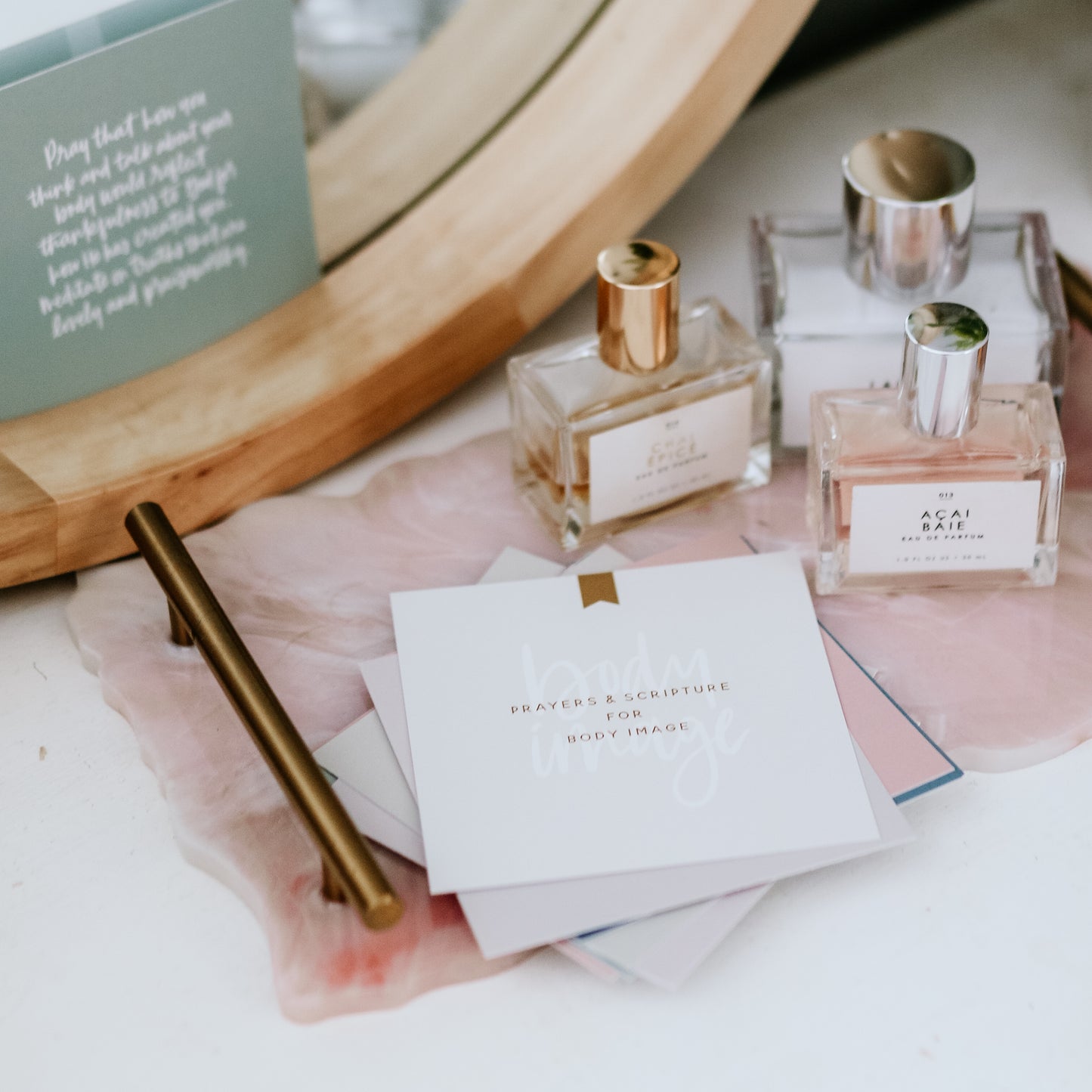 Amazing
I love the prayer cards! They are perfect for my clients.
Timely Biblical truths with practical applications
I bought these for a friend, but kept them for myself after reading through them.. they are SO uplifting and thought-provoking too. The verses were well-chosen. I've put one card near the bathroom mirror so that I can read it when my mind is rehearsing lies about my outward appearance and I can combat the lies with the Truth about my worth. The prayers are helping me connect the principles of Scripture to a practical application, asking God to change my heart/actions according to His desires. I'm grateful for these beautiful reminders that I desperately need every day, words from God's heart.
Great Reminders of Truth
These cards were such an encouragement for me who has struggled with body image for nearly my entire life.
Really Sweet Idea
I bought these for my pre-teen daughter who has begun struggling with body image issues, thinking maybe we could pray these Scriptures and talk about them together. After receiving them, I'm not exactly sure how to use them with her for where she's at, but I still think they're beautiful and a really sweet idea. Just maybe not exactly what I had in mind.