Regular price
$12.00
Sale price
$5.00
Unit price
per
Sale
Sold out
This Prayers for My Husband Card Set was designed to help you pray for your husband.
This set includes 10 cards measuring 4" x 4" each. Each card focuses on praying a specific thing for your husband and provides Scripture to read and pray as well. Keep these in your Bible, put them on a notecard ring, or hang them somewhere you will see them often.
Grab a set for today!
View full details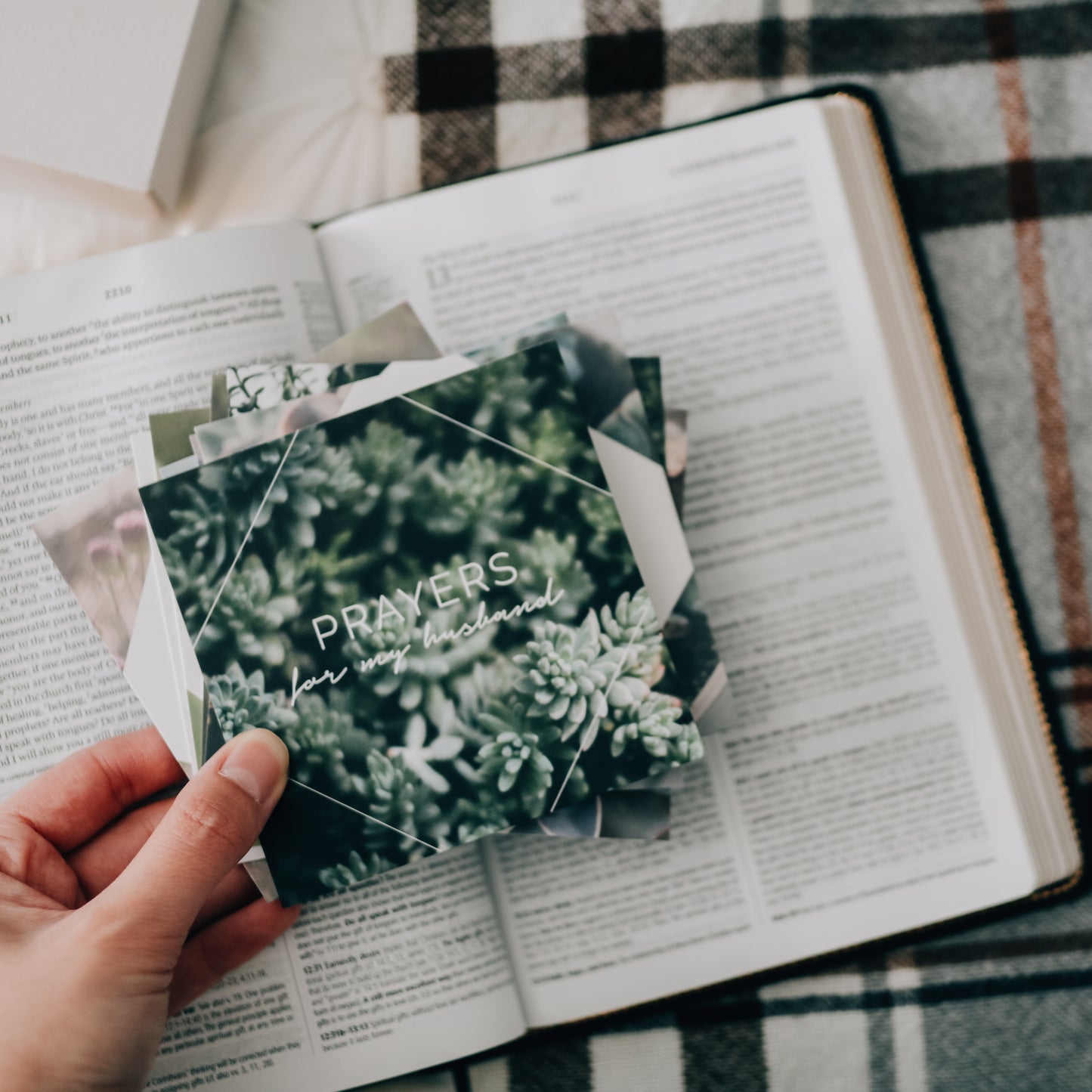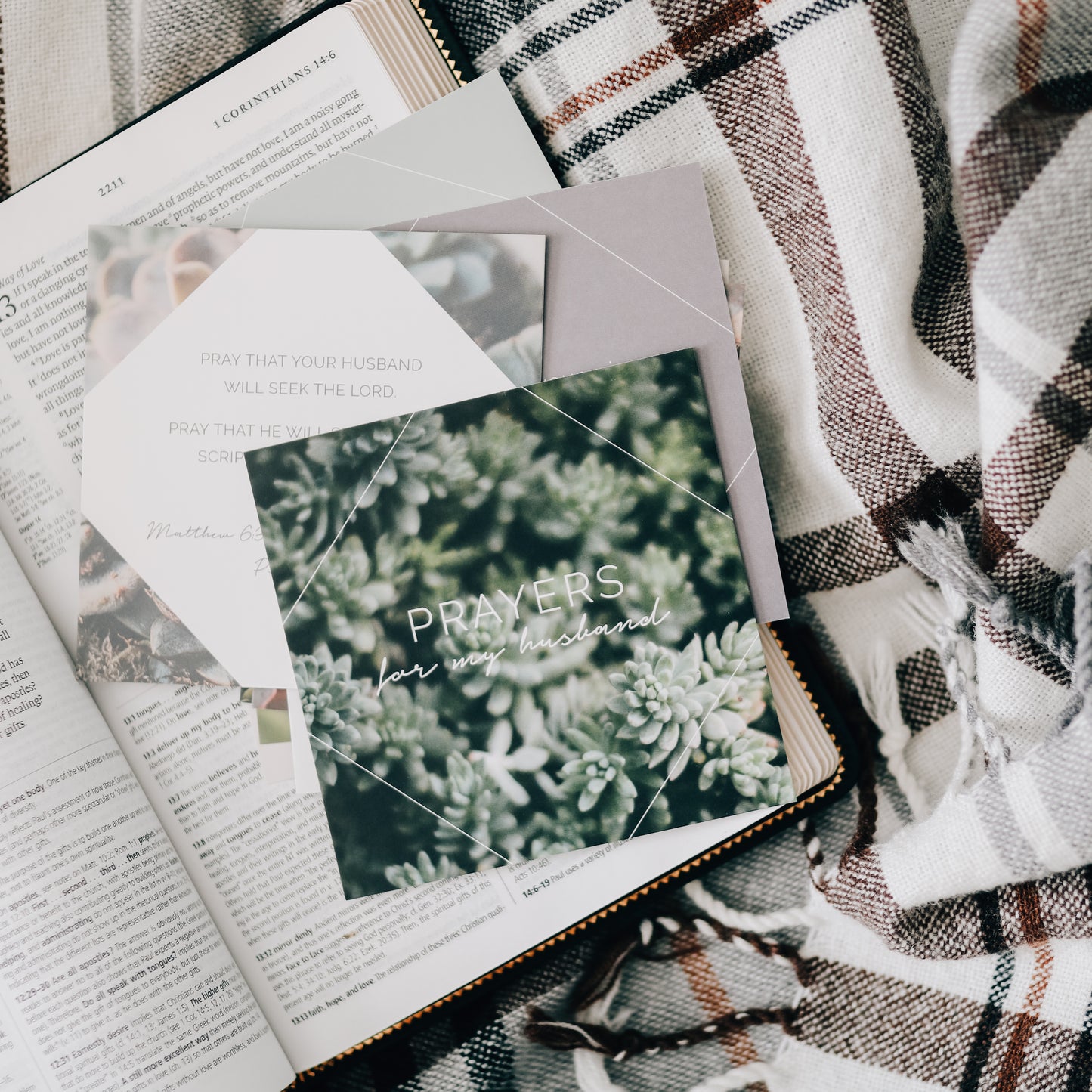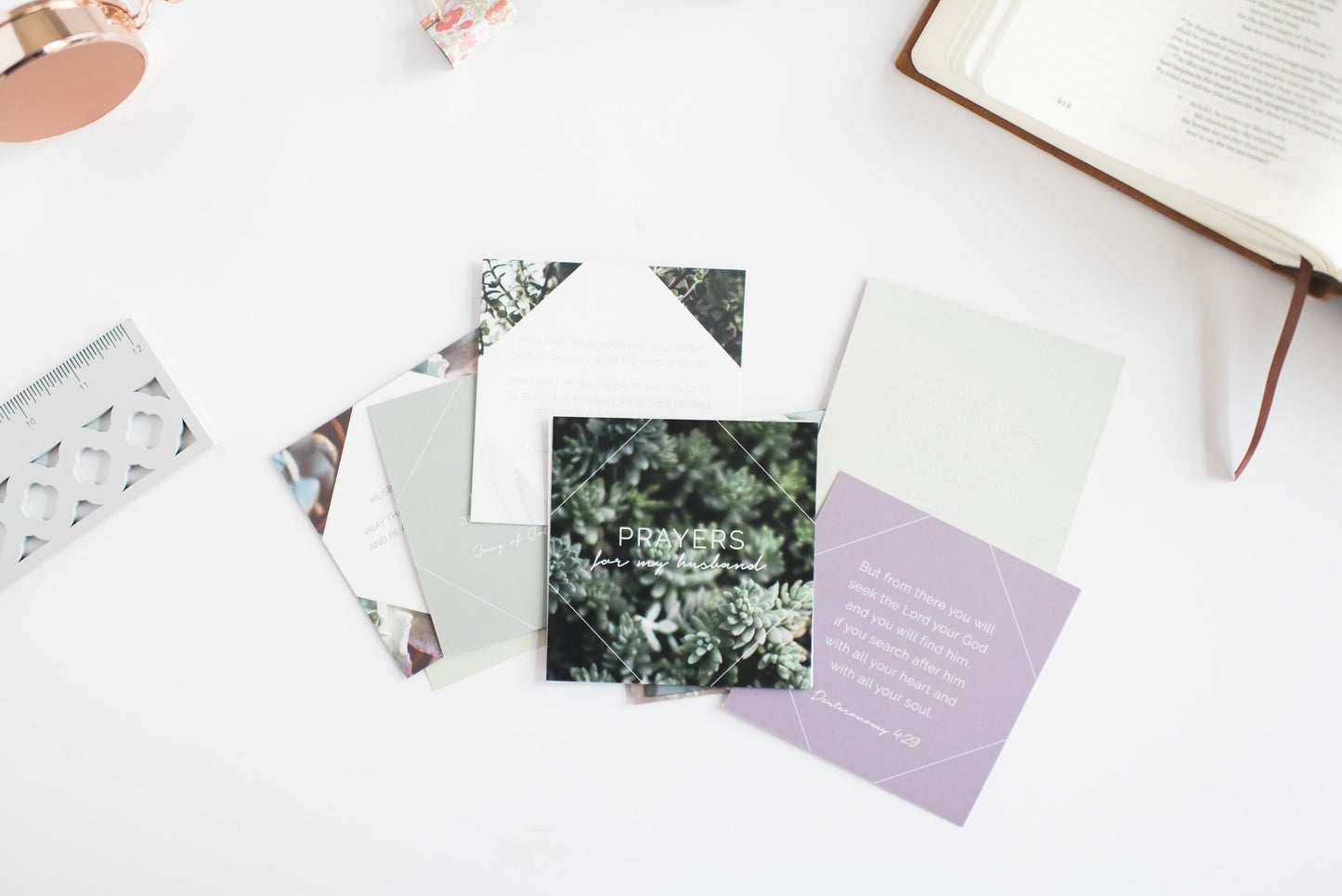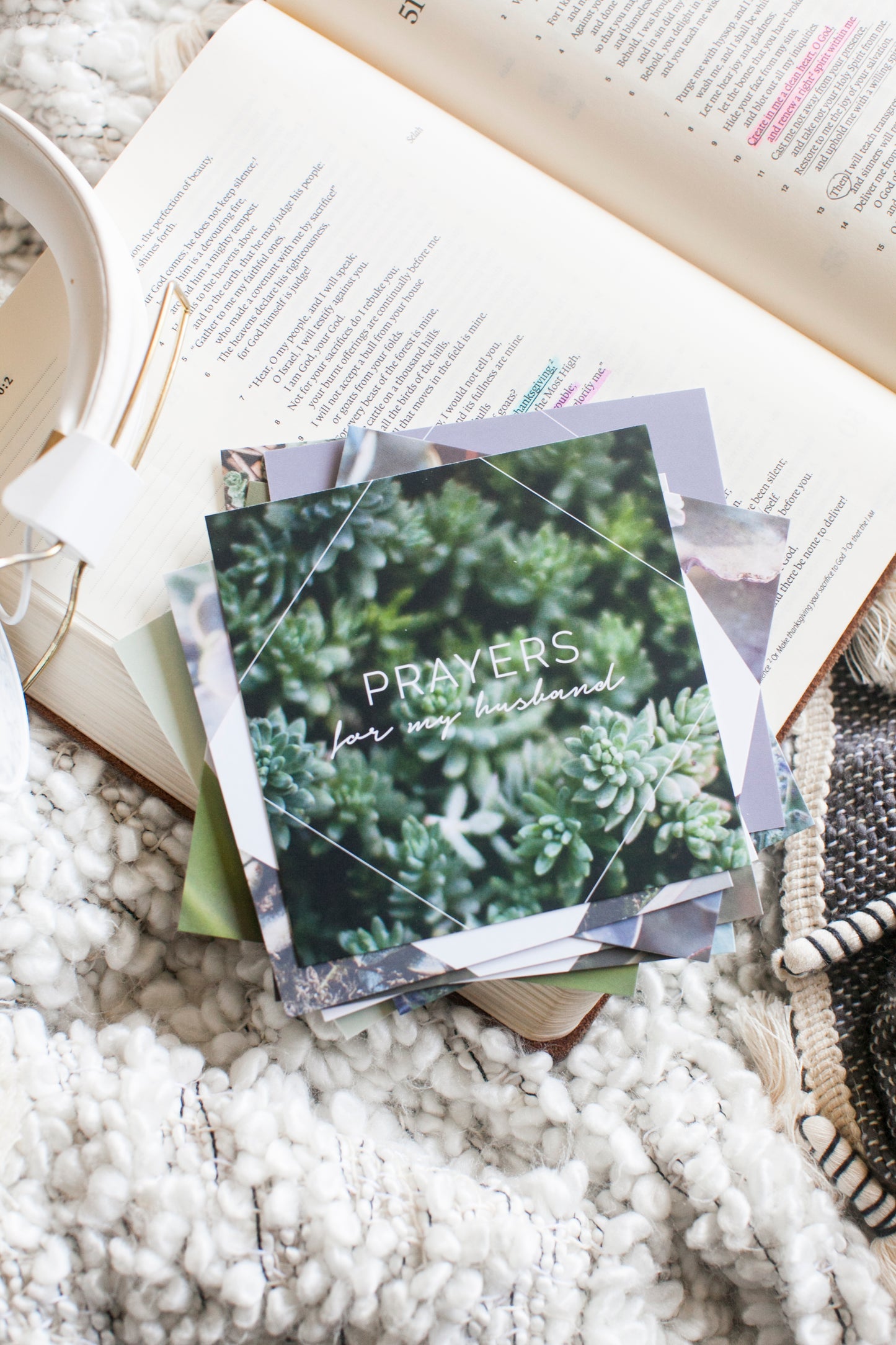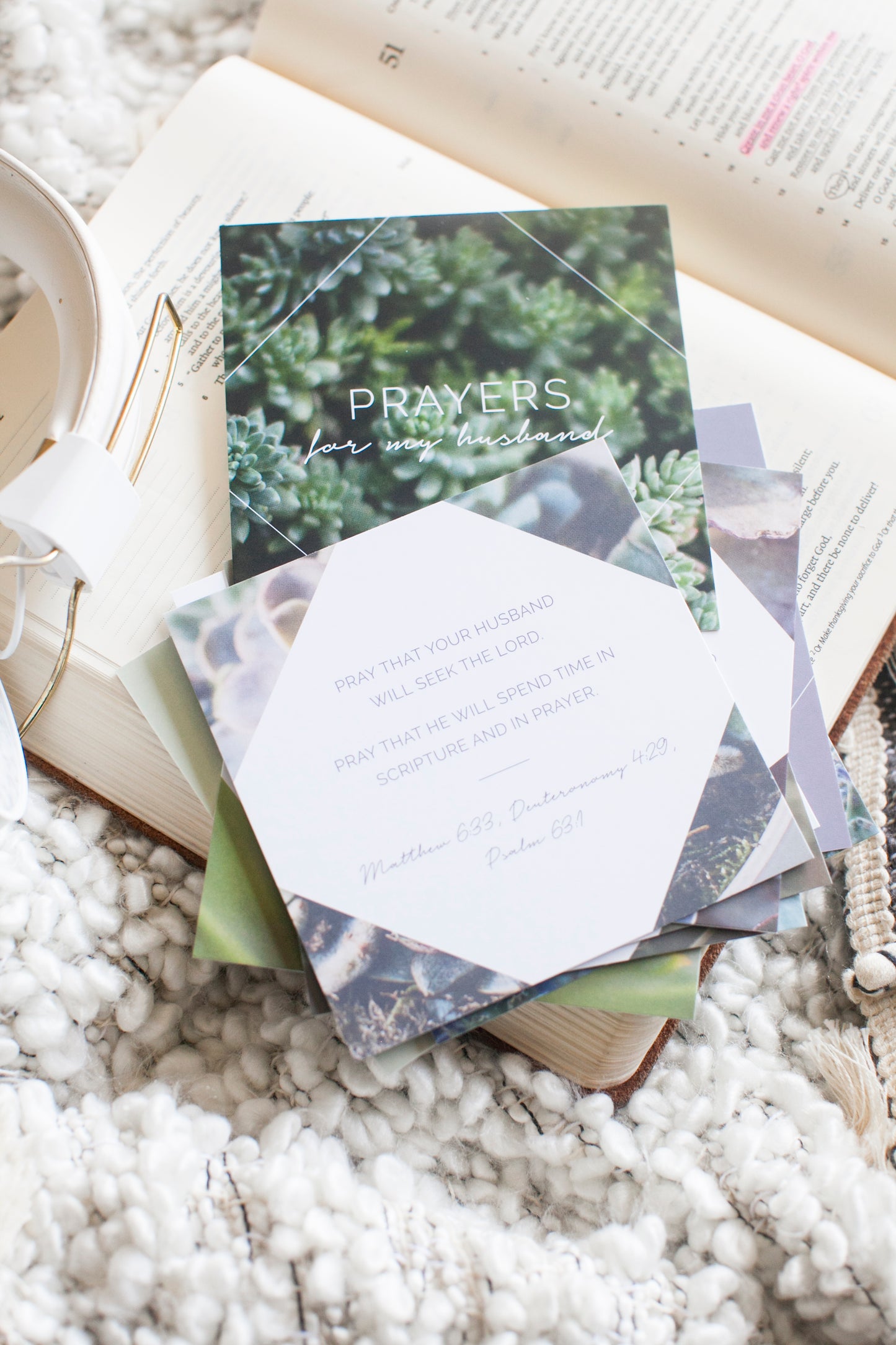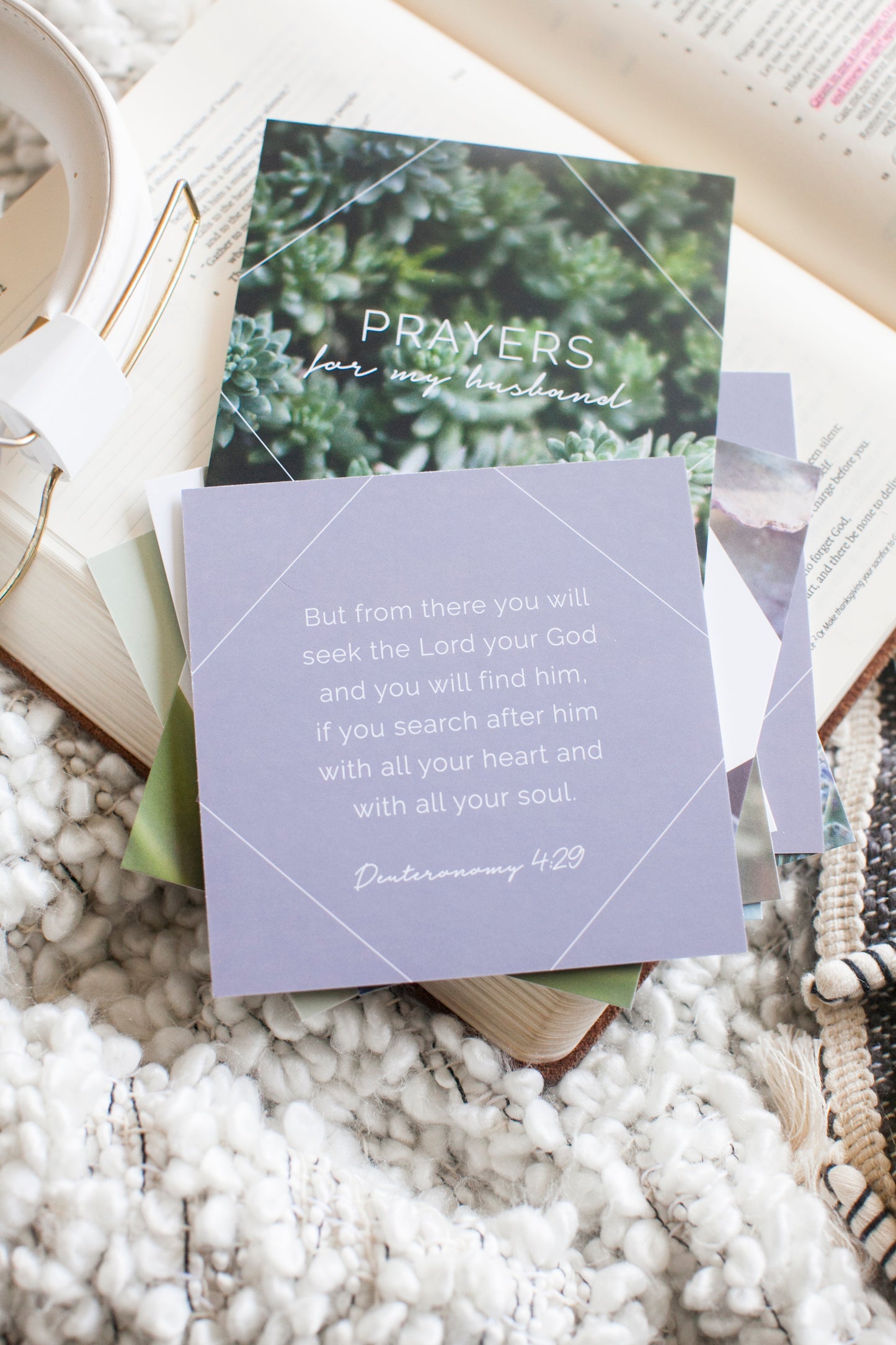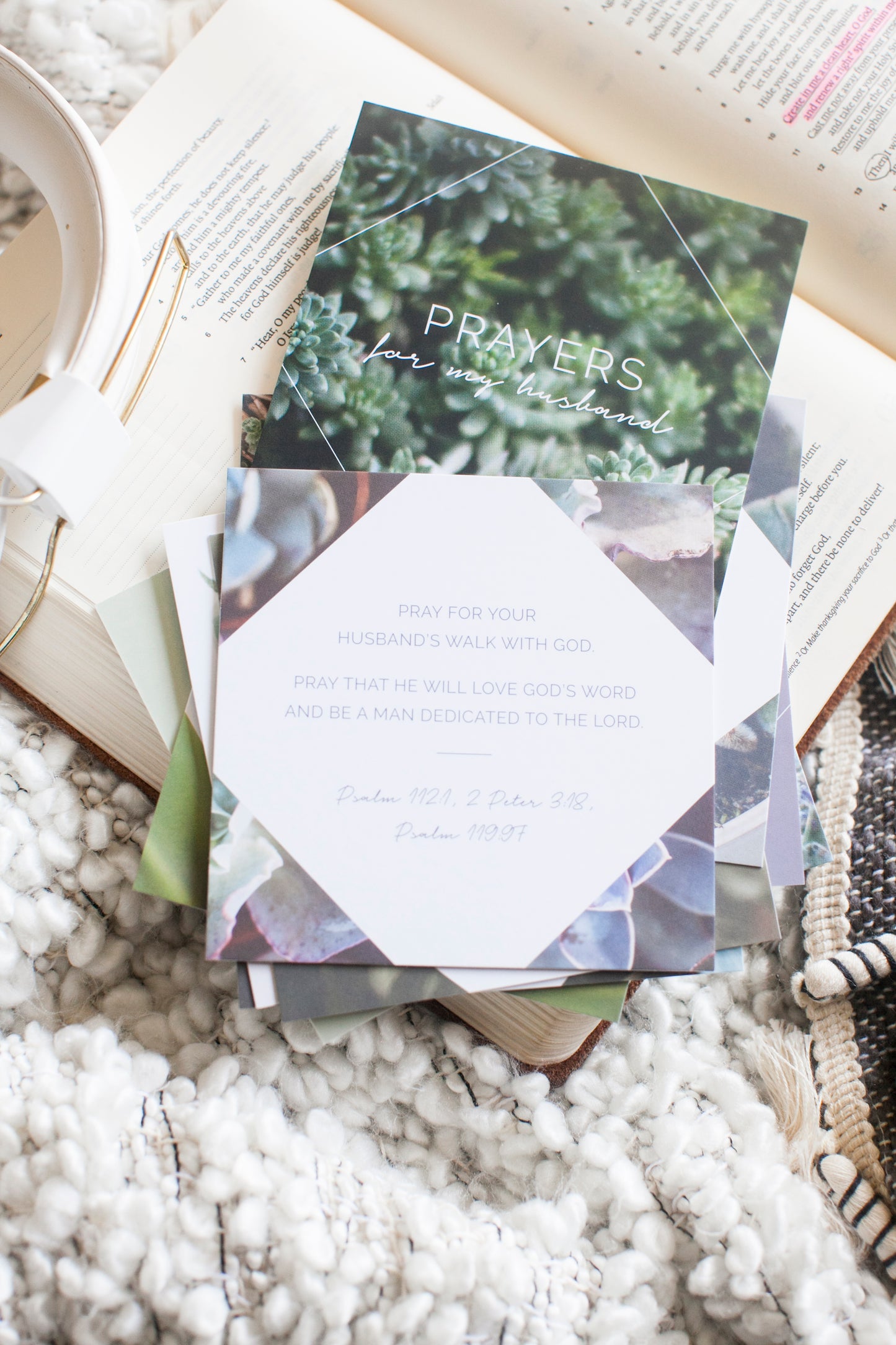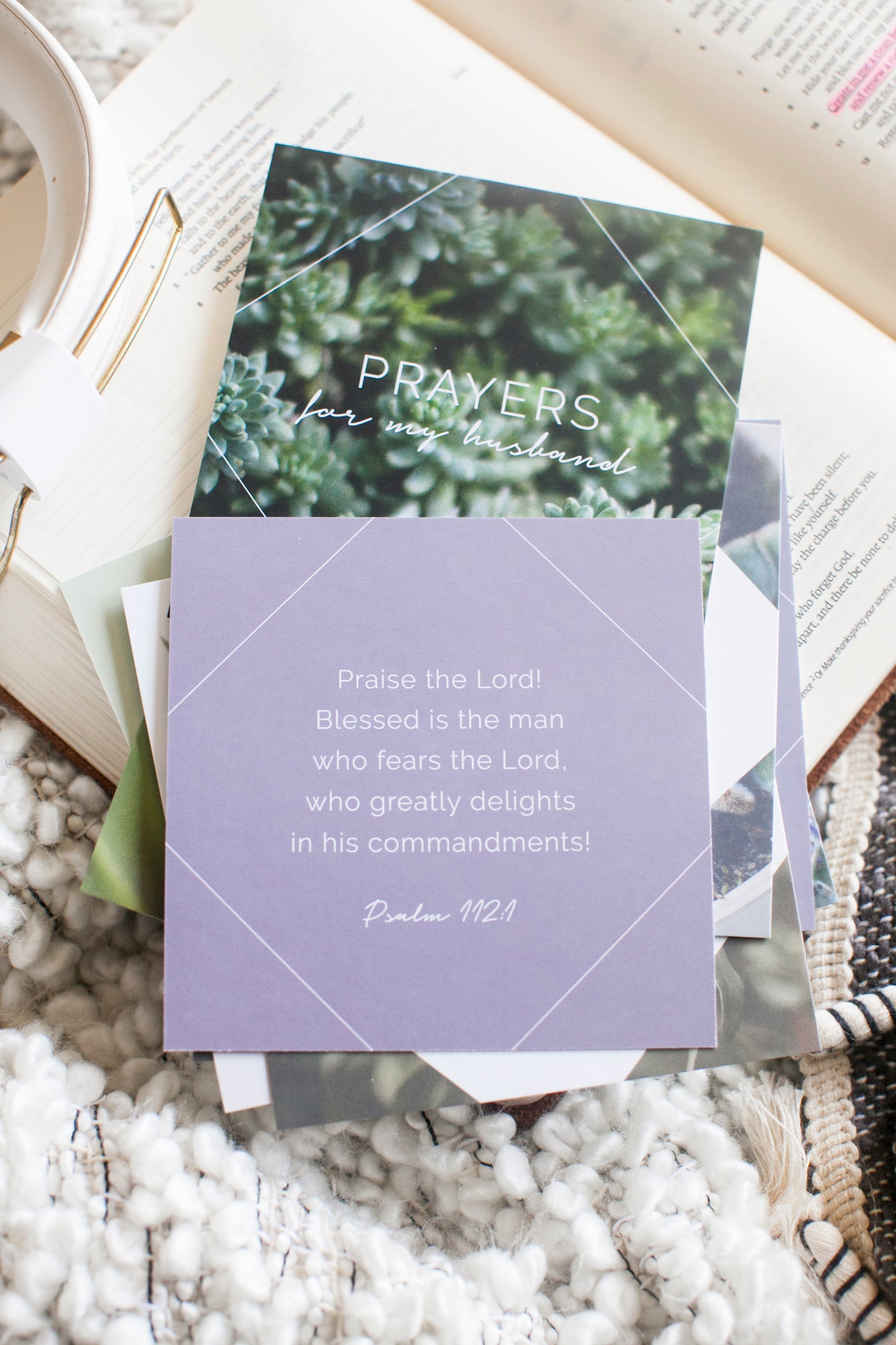 I love these cards! I'm using them to pray for my future husband! The best idea!
Prayers for my Husband Cards
I pray for my husband constantly he is a bit of a hot head. So when the steam starts to whistle I start to pray, God protect his heart. These cards give me specific scriptures on what to pray and not to pray for the same thing ALL the time. My husband is growing in the Lord even more since these cards. Thank you for deepening my relationship with God and my husband in this covenant called marriage.
Absolutely love
I just adore these prayer cards. I got these, as well as ones for the home and my children. Such a great way to prompt good prayer, especially when you just aren't sure what to pray for.
Prayers for my husband
I love having scripture cards to help me pray for my husband. A wonderful resource.
Love This Set
I am so glad I got this set. My husband works in a very strenuous field, so being able to pray these scriptures over him is such a blessing. Not only are they simple and easy to use, but they're great for snapping a quick photo and sending to him as a reminder that not only do I love him but God does as well.