Regular price
$20.00
Sale price
$10.00
Unit price
per
Sale
Sold out
This devotional traces the story of the Bible for kids and families. It shows how every part of the Bible's story points to Jesus! Using vivid and colorful illustrations and letters of the alphabet, the devotional teaches children the story of the Bible from Genesis to Revelation. Written in a relatable and story-like fashion, this devotional is designed to be flexible to be used with families and children of a variety of ages. The book includes prayers and discussion questions. Older kids can write down answers and younger kids can discuss the answers.
The book is 8x10.
View full details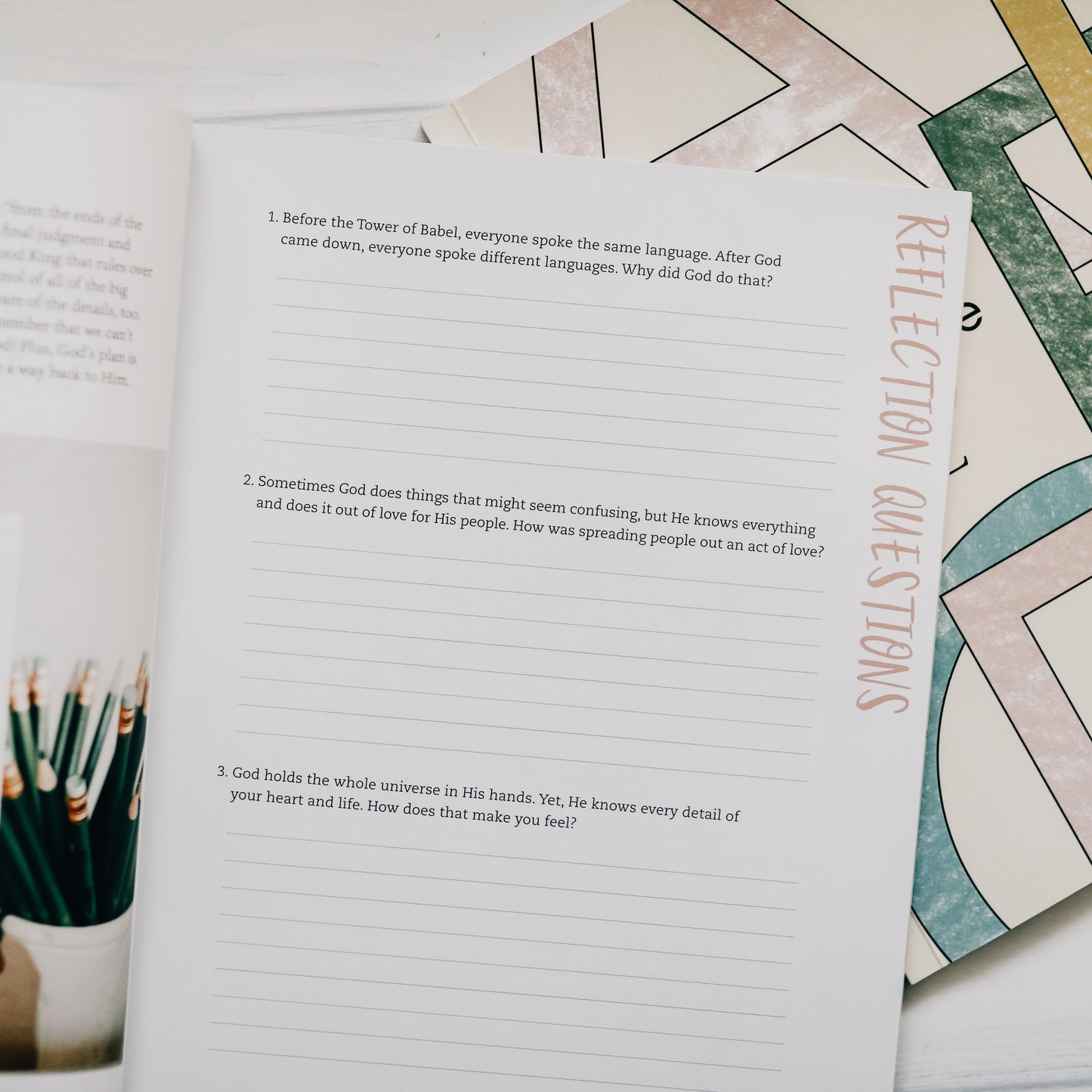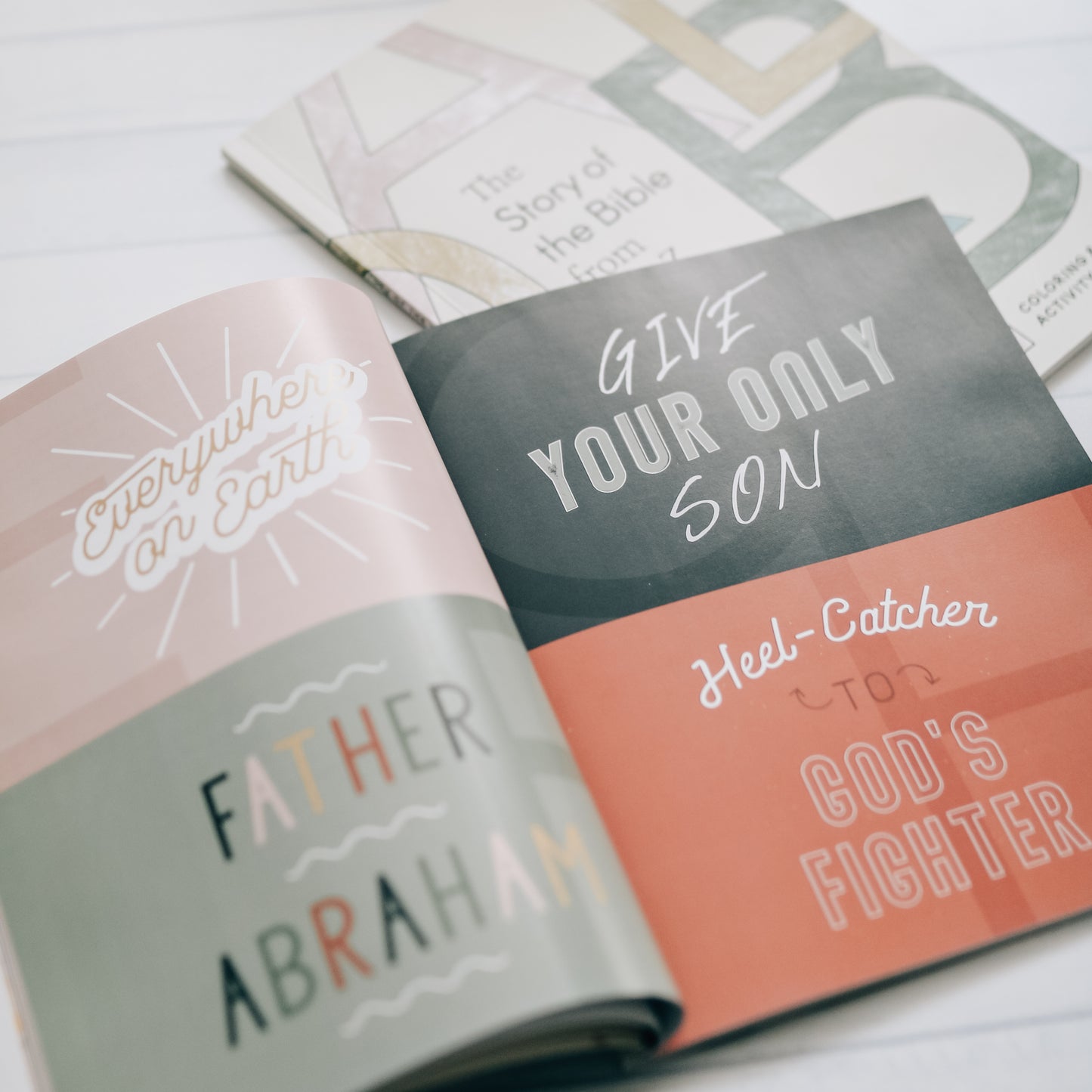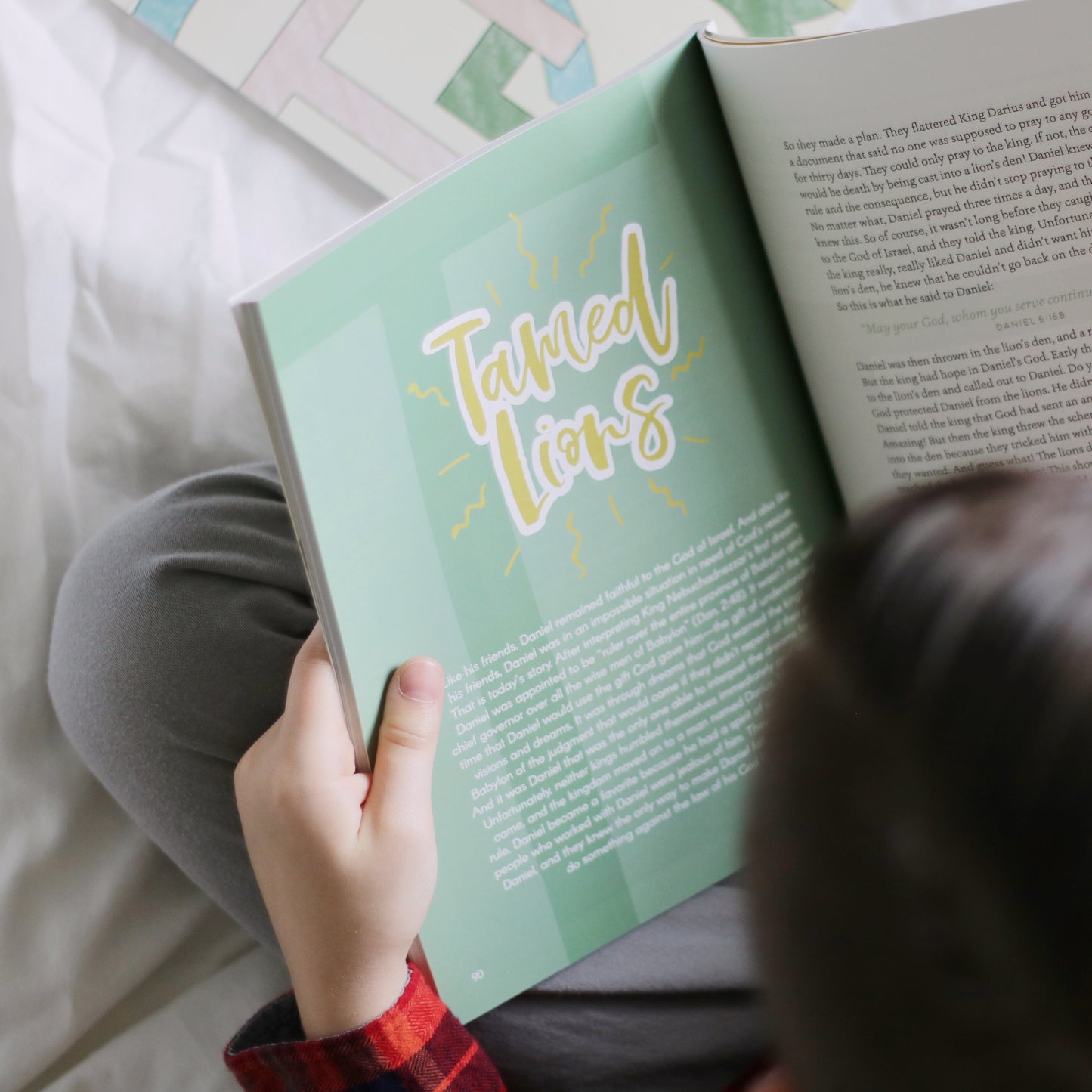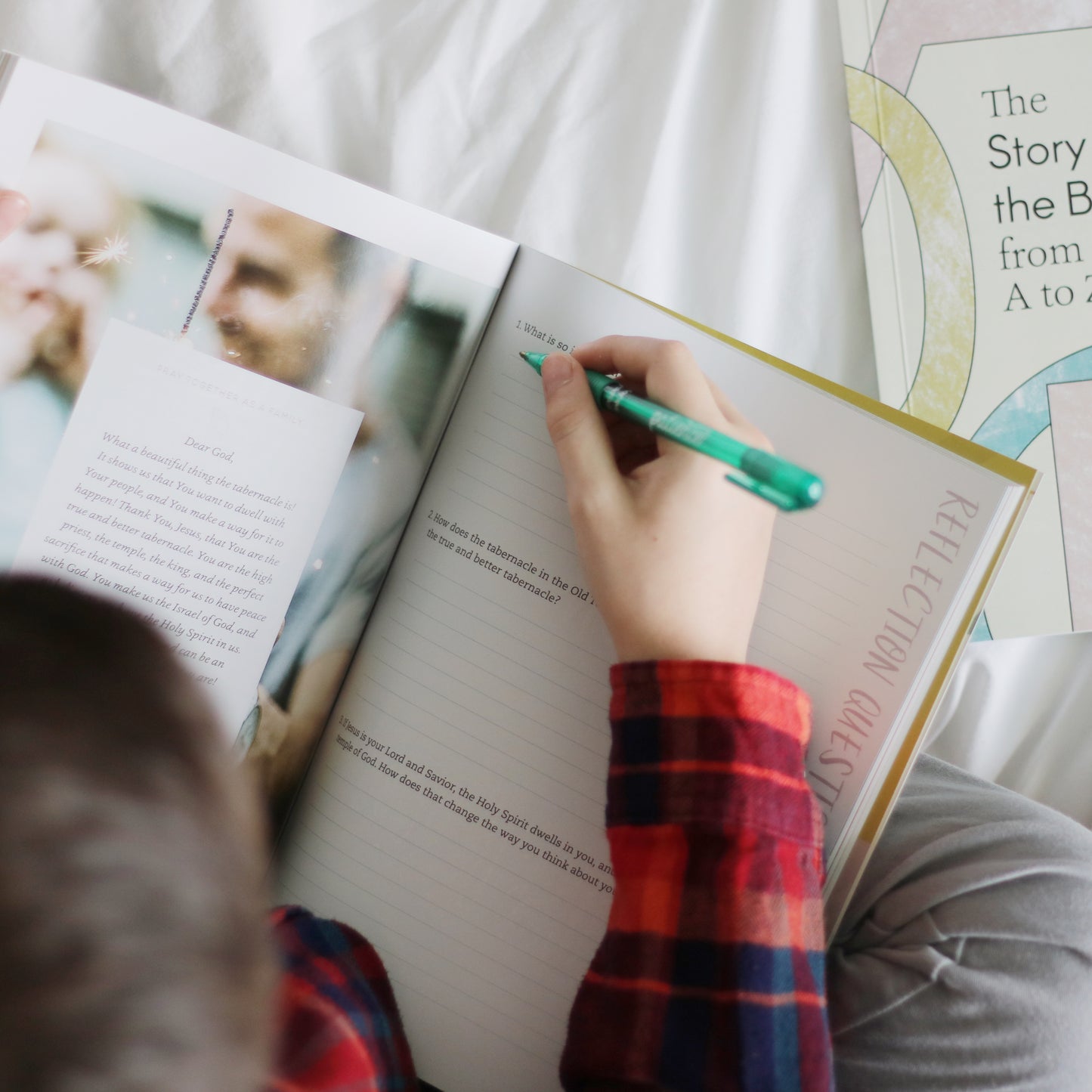 The Story of the Bible
This is the best resource to get back at reading the Bible and talking to the kids about it! Thank you for making this book affordable! It's so beautiful!
Great family devotional!
We got this to use as a wide-age-range devotional for our four children; ages 3, 4, 8 and 9. It's so great! It's easy to explain to all of them and triggers curiosity in them - but my older ones are also interested and I don't think they see it as too "baby-ish". It's very informative and descriptive, plus the "A-Z" theme makes it easy to also incorporate other things into for homeschooling. Great family devotional!
Great Family Time!
We will be using this study in our homeschool to start our mornings off and we are so excited! The pictures are (as always) beautiful and the writing is well done. My girls are very excited to start it!
Great family study!
We have been using these studies for our family worship time and they are great resources! We are enjoying this one and having great conversations with our kids. I recommend them for the older kids especially.
Wonderful for families
I bought this because the most recent book I bought from another author to use as devotions was a bit above my girls' ages. This devotional has been fantastic. My girls like reading the scripture and then listening to the stories and answering questions. I definitely recommend it, especially for families with kids 10 & under.