Regular price
$12.00
Sale price
$5.00
Unit price
per
Sale
Sold out
These verse cards point us to the Word when we are faced with the lies of this world.
This 4" x 4" set includes 11 cards. One side of each card contains a lie this world has led us to believe and a truth that is found in God's Word. The other side contains a Scripture verse for meditation and prayer. 
This set is a great tool for personal use as well as in a group to focus on truth.
View full details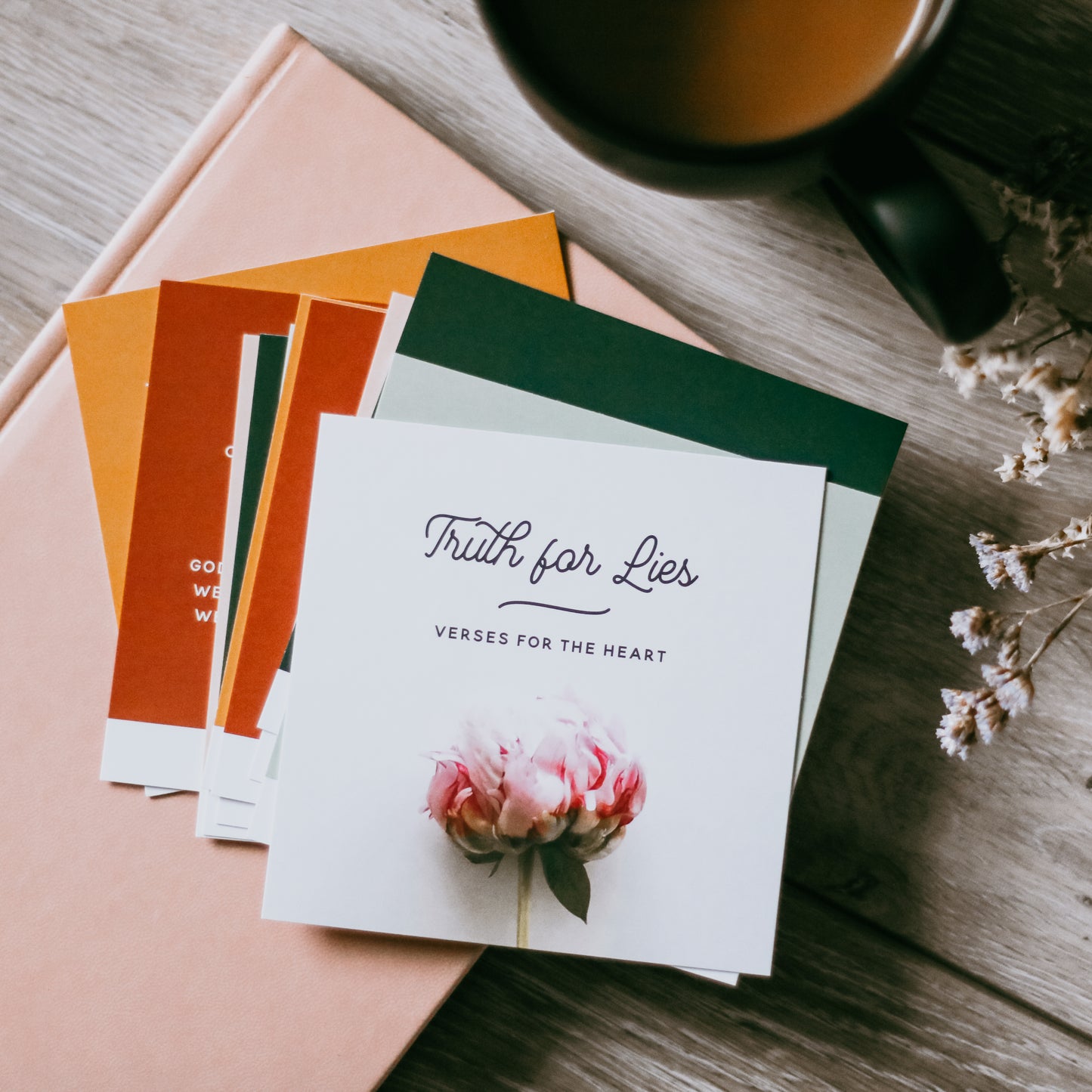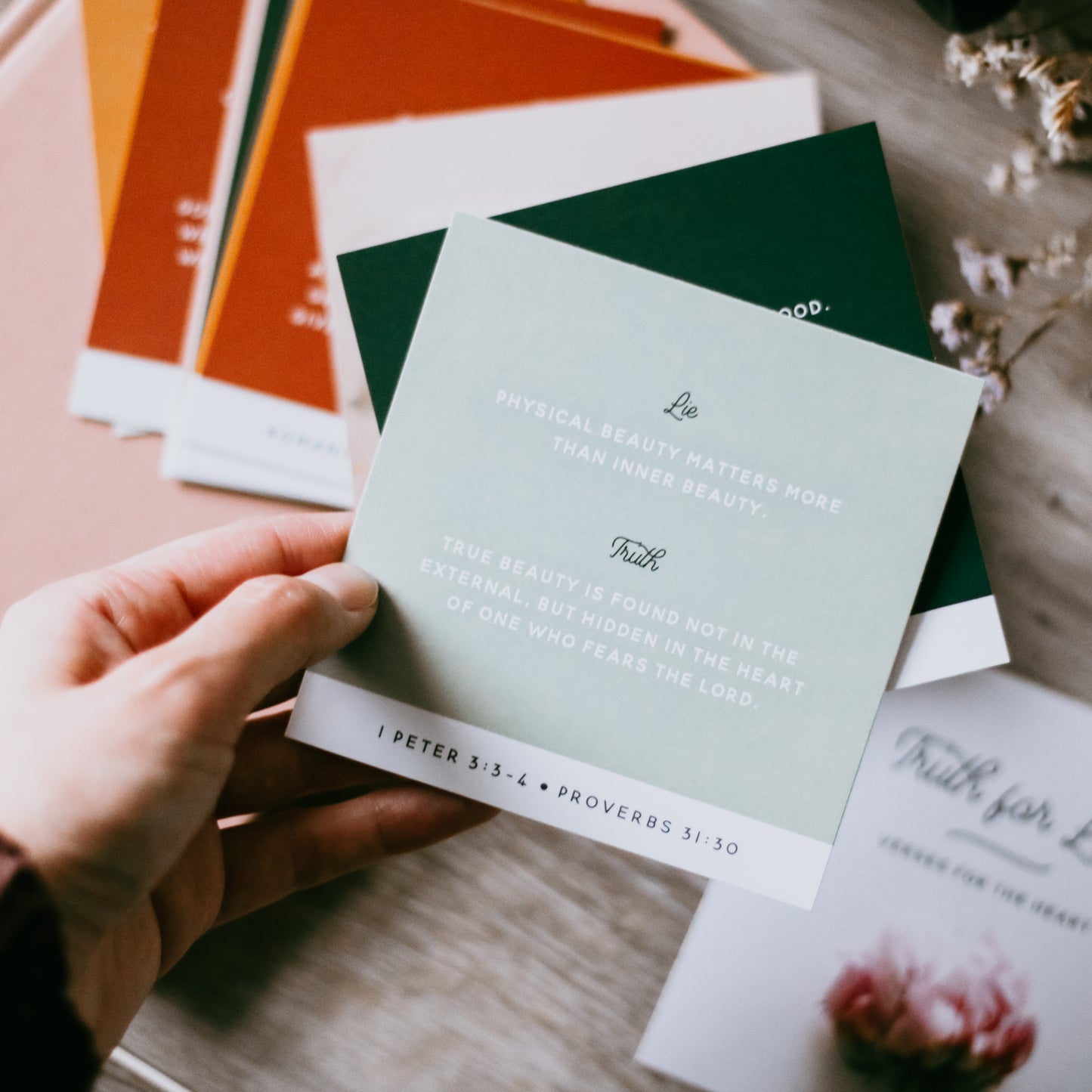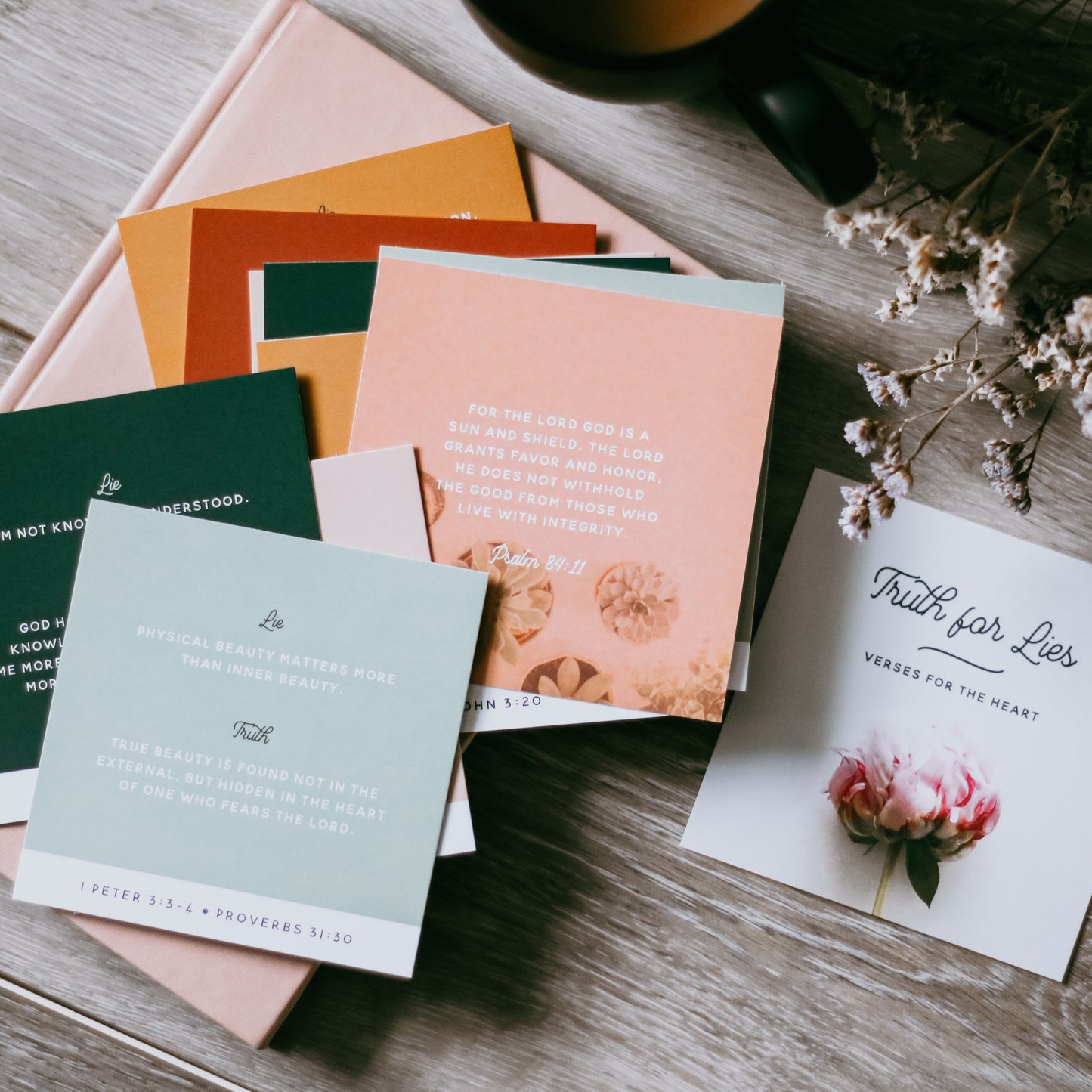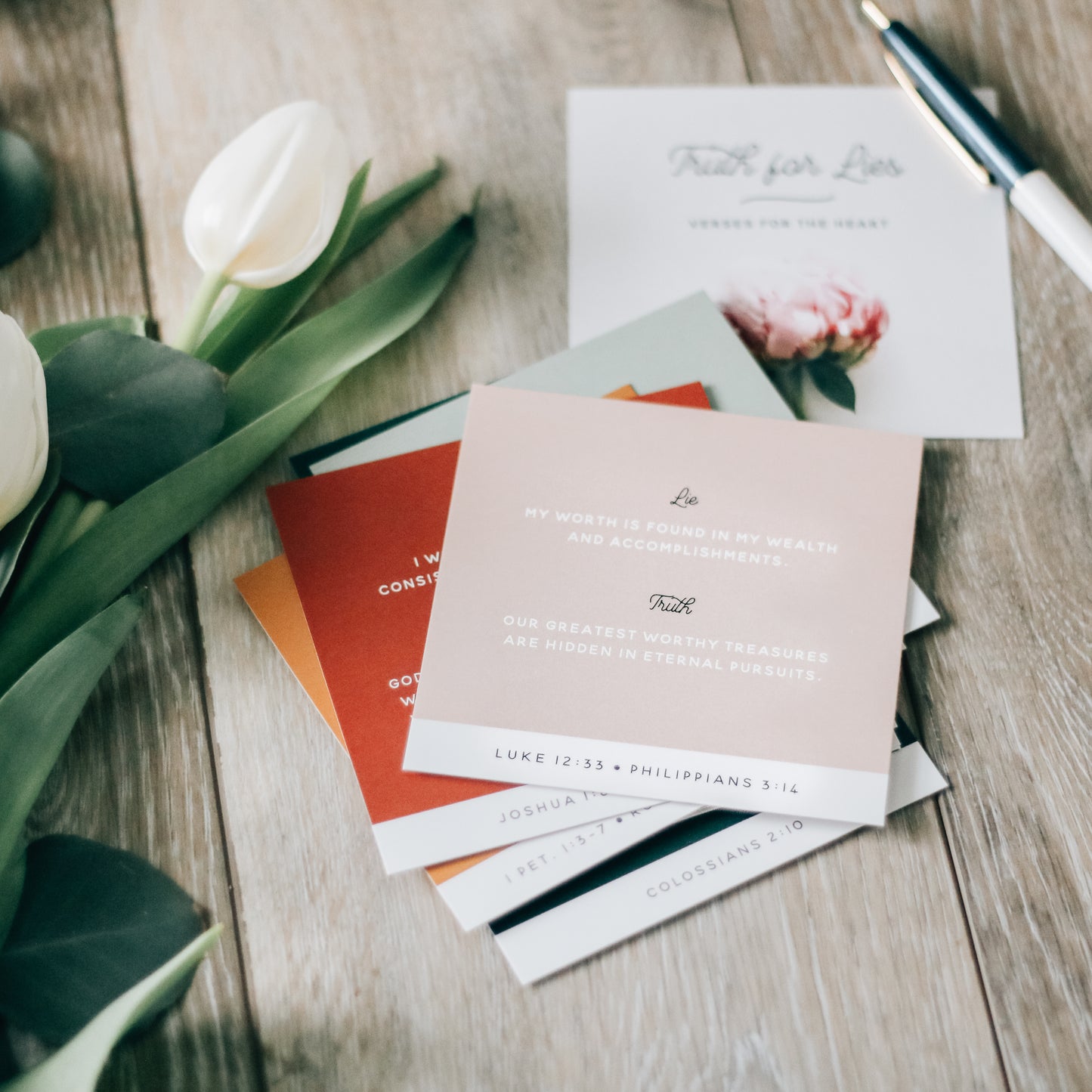 Truth For Lies cards
These cards are the perfect little something extra for our women's retreat this year!
Lies vs. Truth
The best cards. The background for the verses on the back is beautiful. So encouraging!
Helpful and encouraging
These cards are lovely and very helpful in day to day life. I love how they have scriptures on one side. The "lie and truth" sections on the other side of the cards are not scripture; they are written by people based off of scriptures and the scriptures they are based off of are given as references.
Great and Encouraging Resource
Each lie from the world and truth from God's Word is very relevant! They have the lie from the world and truth from God in 1-2 sentences on 1 side then they have a verse or verses on the other side. It is something I can quickly grab when I'm feeling weighed down and need a quick and truthful and meaningful reminder from the source of truth, God's Word!
Lies vs. Truth
Amazing card. Very beautiful and direct. A must buy!