Regular price
$15.00
Sale price
$5.00
Unit price
per
Sale
Sold out
This set of cards includes 31 cards plus a cover card. 

Designed to be used as a tool to encourage prayer throughout the month, each card highlights a different topic to pray for. Choose one that corresponds with the day of the month and pray for that request. Each card includes Scripture and three prompts to guide your prayer.
These are perfect for family devotions, mornings over breakfast, or even the carpool line.
Cards include prompts to pray for family, friends, neighbors, wisdom, contentment, unbelievers, missionaries, and more.
31 Days of Prayer - Kids Verse Card Set is perfect for elementary aged kids
View full details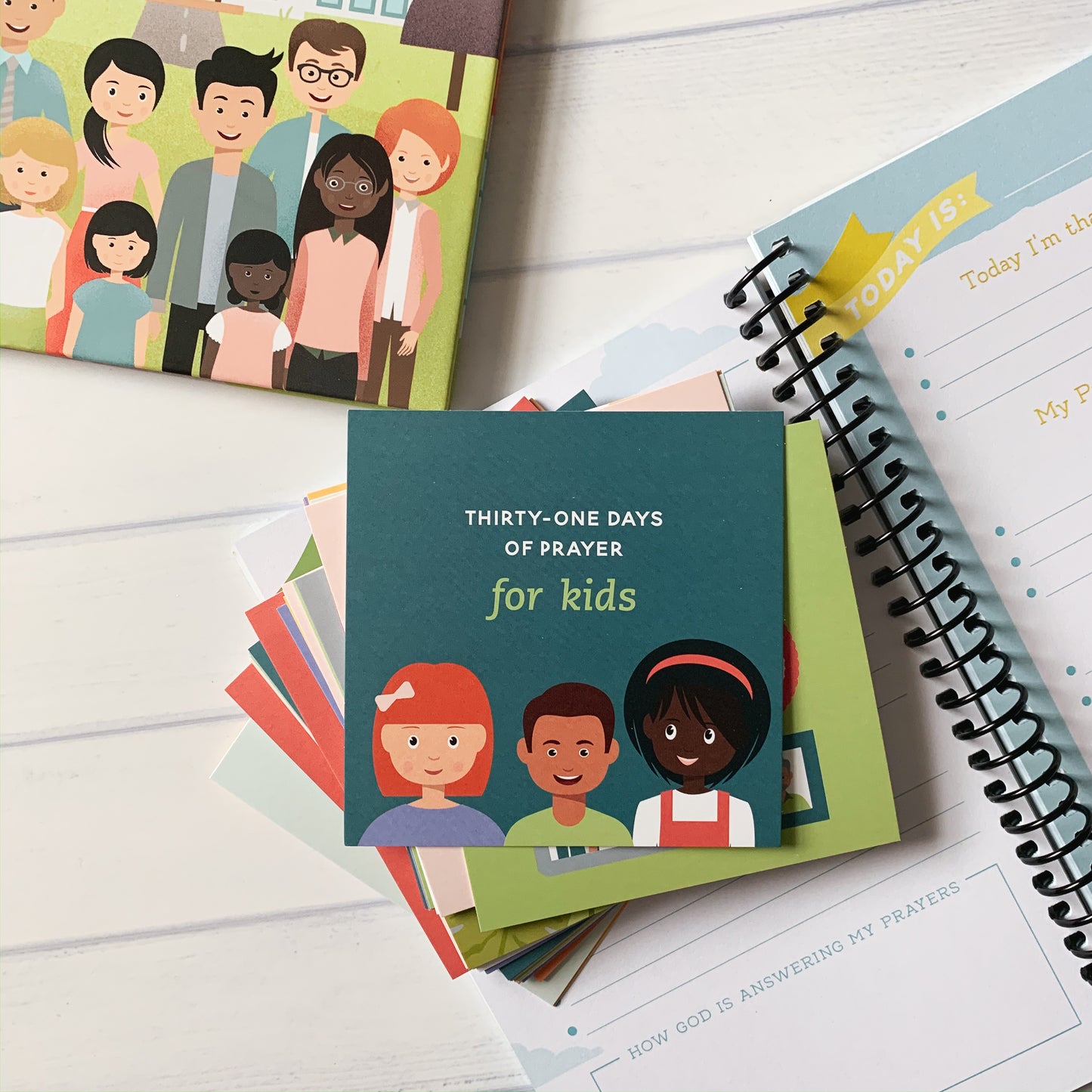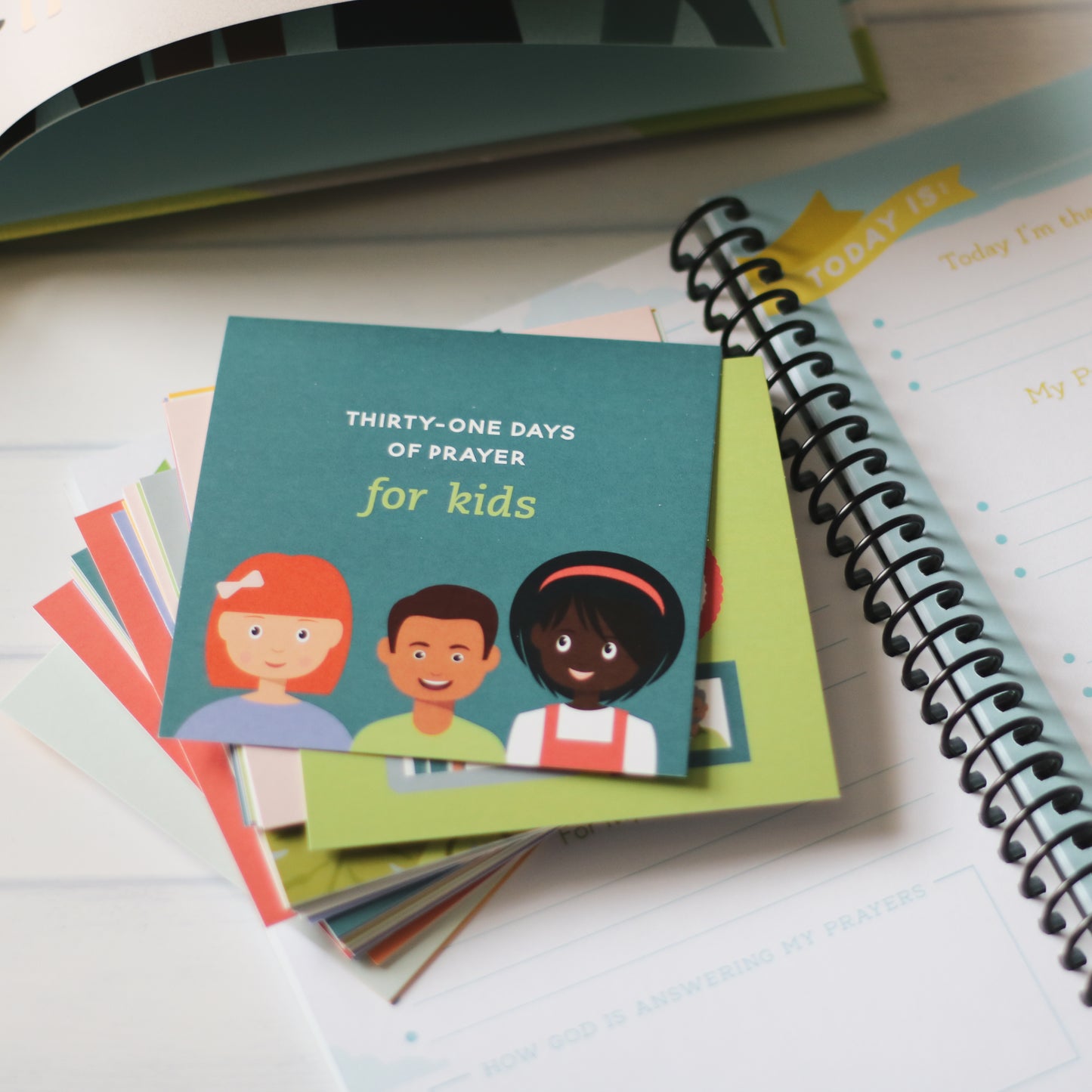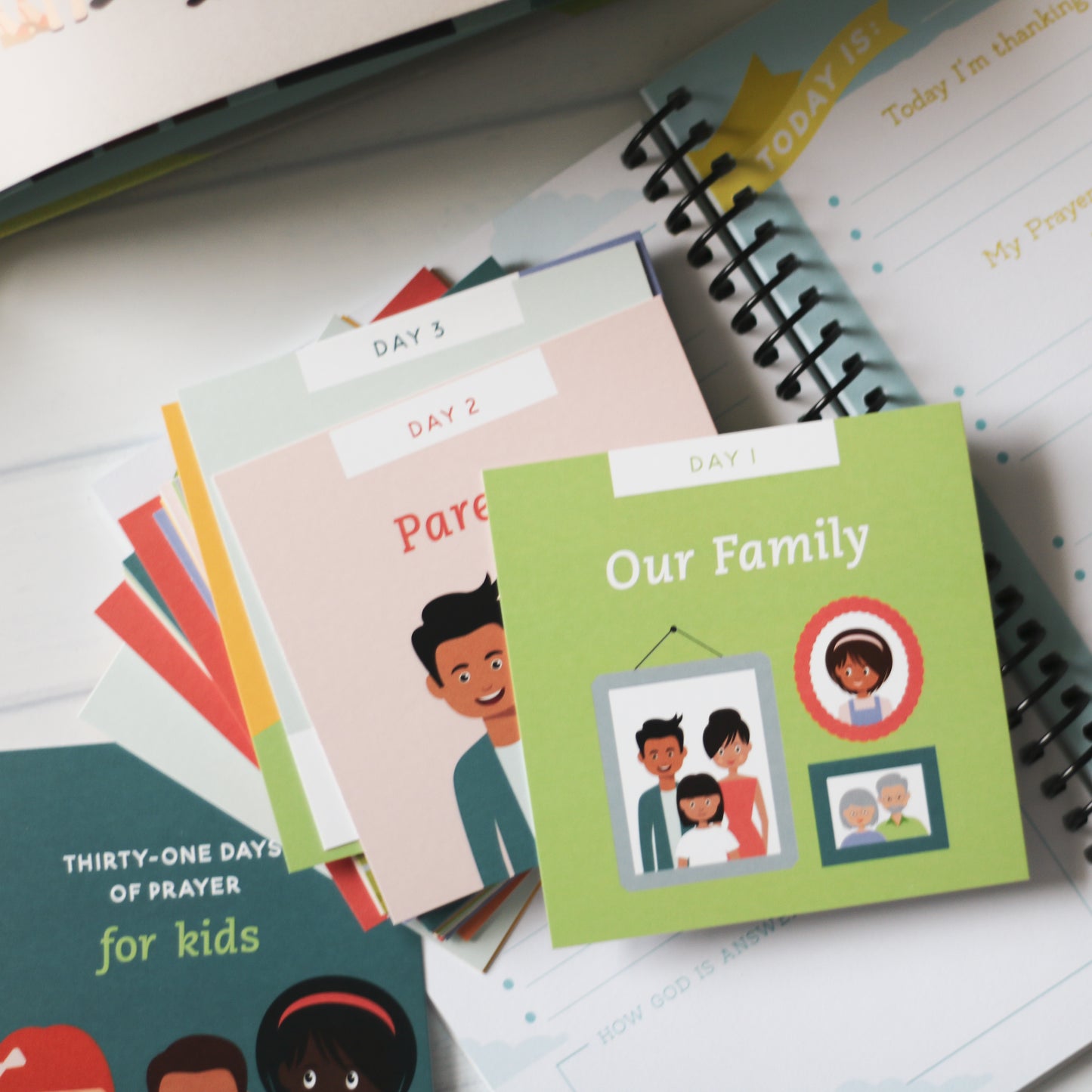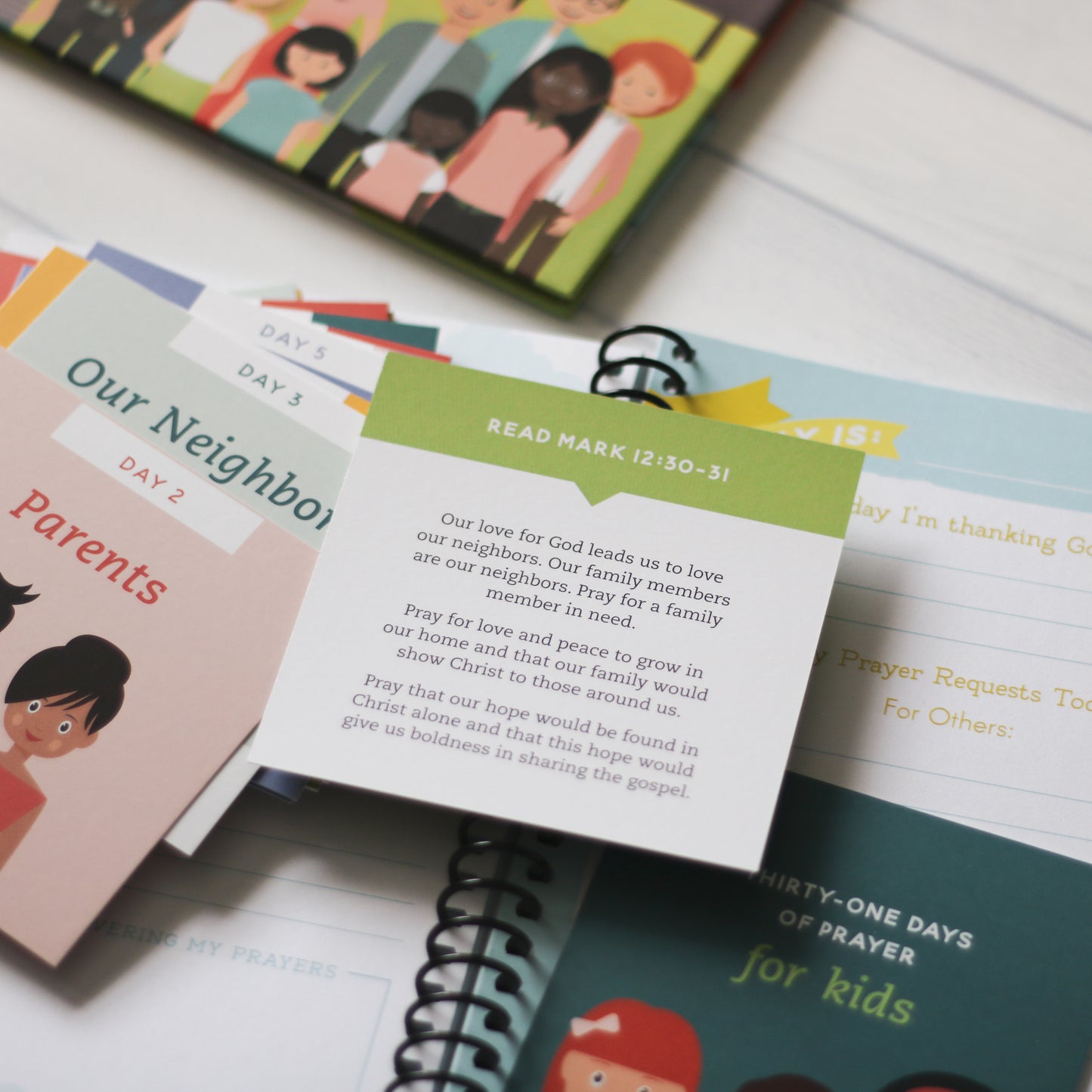 7 and 3 Year Old
These cards have been perfect for our 7 year old and 3 year old. The content is easy to understand, clear and has helped our little ones get a natural grasp on a very BIG BIG God. These are basic, but great for building the foundation!
Great routine for kids
I love these cards and being able to use them with my kids!
I love the kids verse card set!
I just received the card set, and I'm so excited to give them to my daughters to use with my grandkids. I wish I'd had these when mine were young!
Great Prayer Time Guide
These have been a wonderful addition to our evening prayer time with my 3 year old daughter. When we started prayer time I would tell her what we would pray for. Then I began to ask her what she wanted to pray for, but she didn't know how to answer the question. I bought these to guide her through different things to pray for and she loves them, she looks forward to picking a new card each night. I especially love that scripture is attached to each topic which directs us in reading the Bible with our daughter, and not just Bible stories. The topics are opened ended in a way which will allow us to go through them multiple times.
Amazing teaching tool
This has been really helpful for me to teach my boys how to pray and how to search for scripture, while teaching them to read!