Regular price
$16.00
Sale price
$16.00
Unit price
per
Sale
Sold out
It can be difficult to know where to start when teaching the Bible to children. The All About Jesus Family Devotional was created to help you teach your children about Jesus using Scripture from Genesis to Revelation. This devotional will:
Provide easy-to-understand devotional content and engaging discussion questions perfect for children of all ages

Help you teach complex theological topics in a simple yet biblically accurate way

Provoke a passion for Jesus in your family as you discover how the entire Bible points to His life, death, resurrection, and return

Enable you to have a rich and meaningful family devotional time in 15 minutes or less
The All About Jesus Family Devotional includes 45 devotions, each one encouraging times of Scripture memory, discussion, and prayer, in addition to reading the devotional content. This resource also contains bonus materials like how to share the good news of the gospel with children and tips for helping children memorize Scripture. 
This devotional works well for families of all ages but was specifically designed with children ages 12 and under in mind.
View full details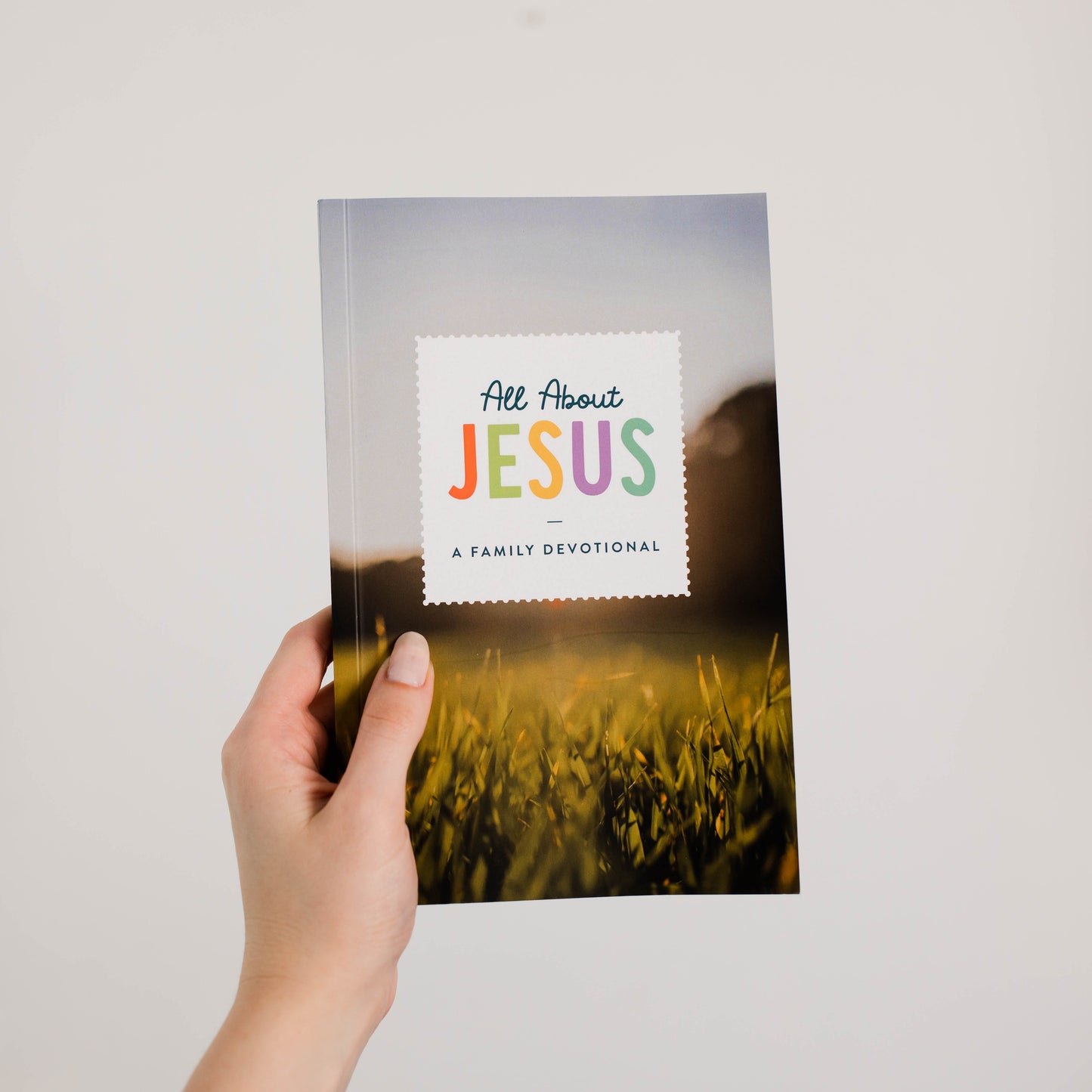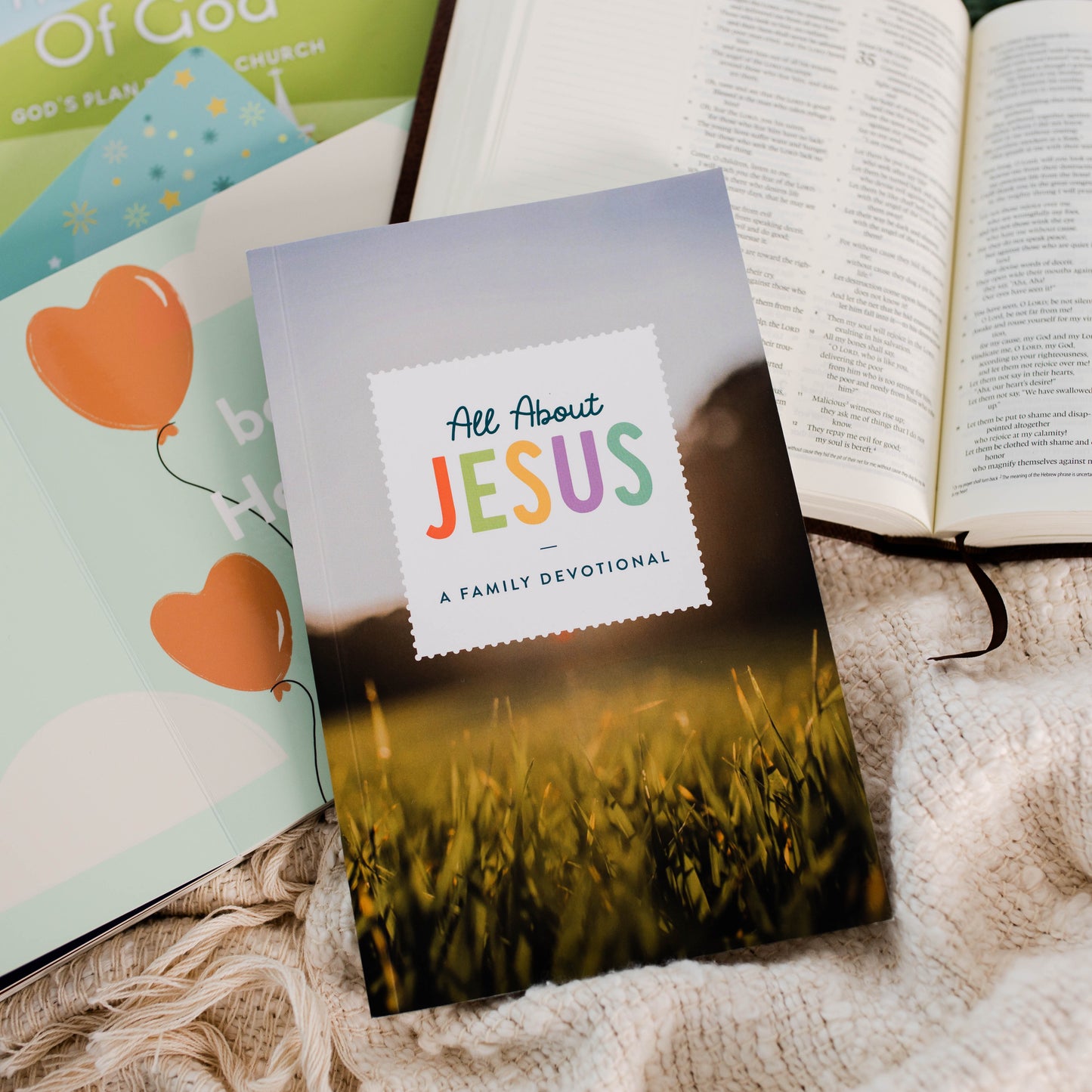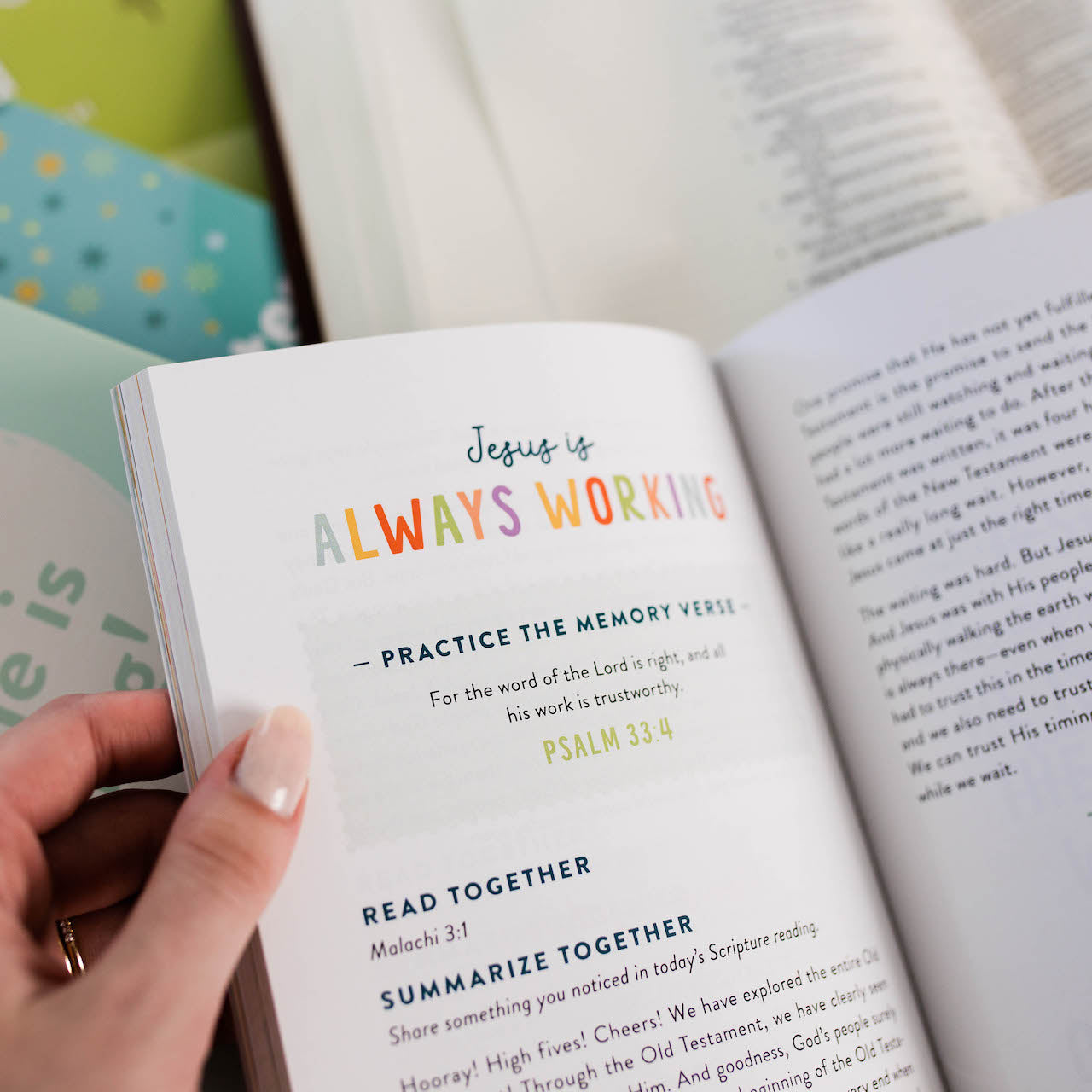 Great kids study!
We have really been enjoying this devotional! It really is a great little study for kids. I have a 4 year old, 7 year old and 11 year old. I love that it gets all of them engaged and they really seem to enjoy it. The story's are fun and interested, it gets them thinking and the questions are always thought provoking. I highly recommend this!!
Nice Devotional
This devotional has tips for how to use it and work with your kids and short devotionals to make it very doable. I like that there is a memory verse for each 10-14 lesson section, too. I look forward to using it.
Wonderful Resource!
We have been looking for a deeply gospel centered devotion for our family to get our girls accustomed to doing their own personal quiet time. This has been a wonderful resource. The devotions are easy to follow and can be used for both of my girls despite their difference in age (12 and 6.) We are so thankful for Daily Grace!
Great book
This book has been amazing so far and easy tk talk about with both kids one is 4 and one is 10 so it's easy to talk to both.
Great for all ages
I'm currently going through this devotional with my 3 and 4 year old. I think it's a great option for all ages. It's easy to adapt to different learning stages while helping bring kids (and families) closer to the Lord.