Regular price
$12.00
Sale price
$5.00
Unit price
per
Sale
Sold out
This is a set of 19 verse cards and a cover card. The set includes 19 attributes of God with definitions and Scripture passages to go along with them. These are great for meditating on or using in Bible study as you think about what any passage teaches you about who God is.
View full details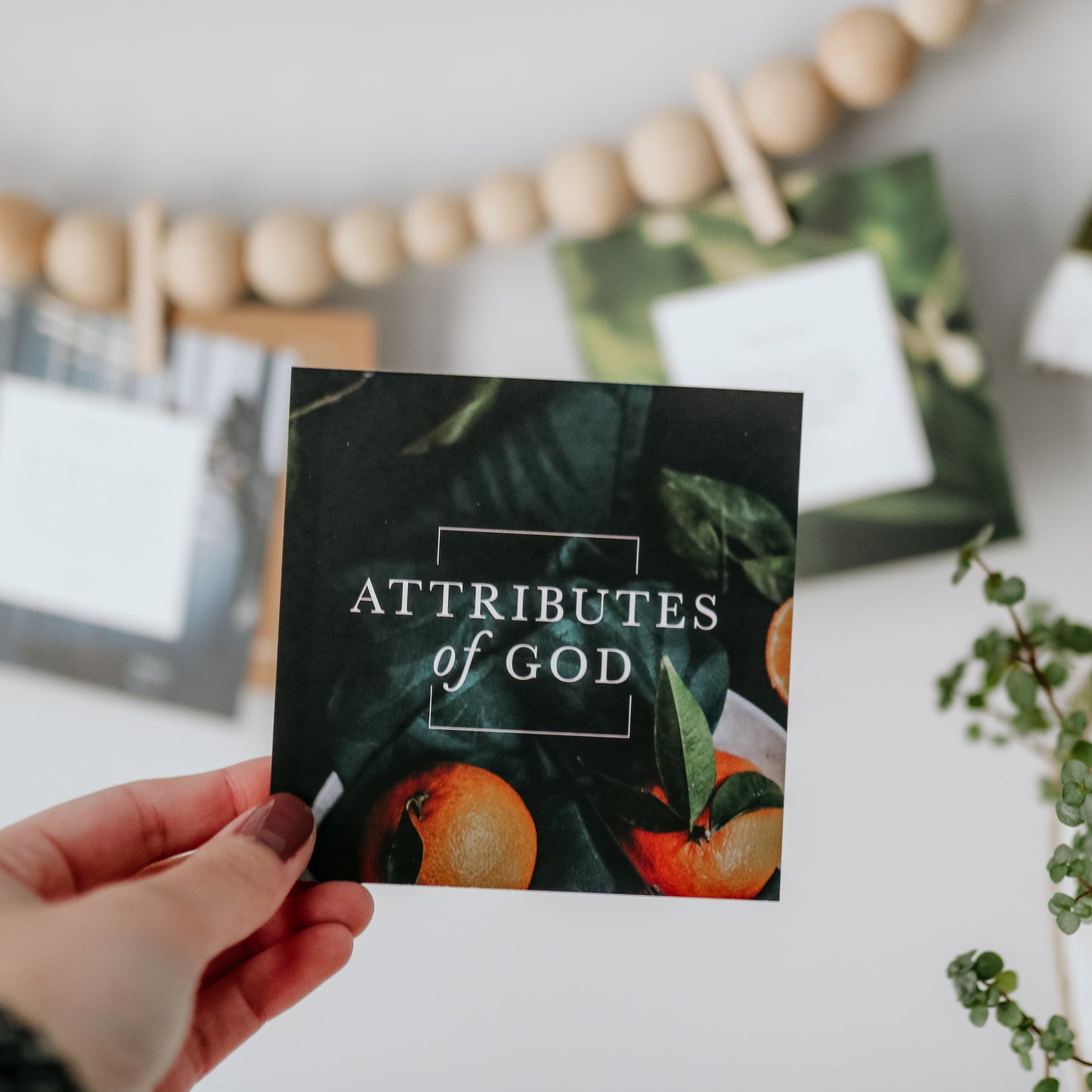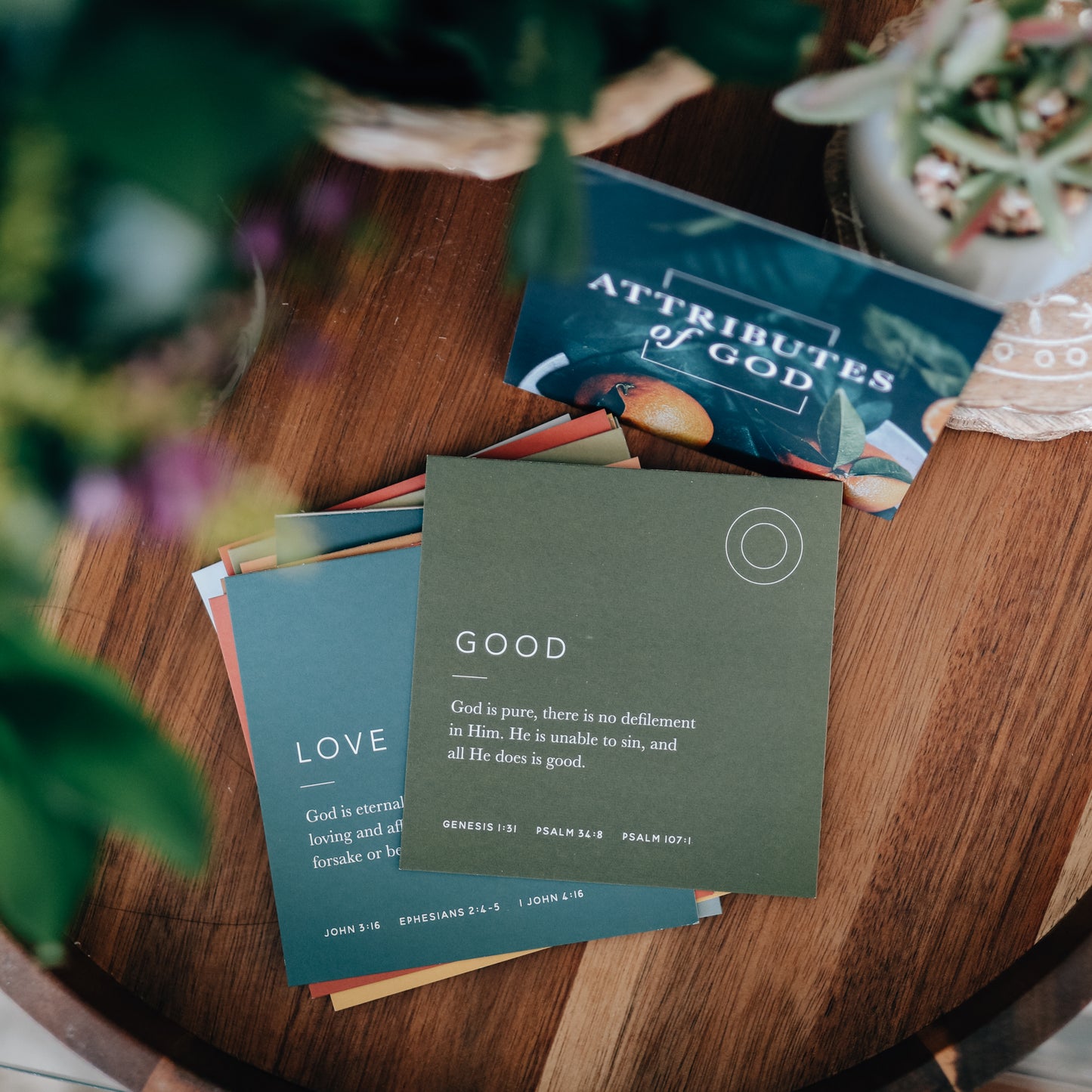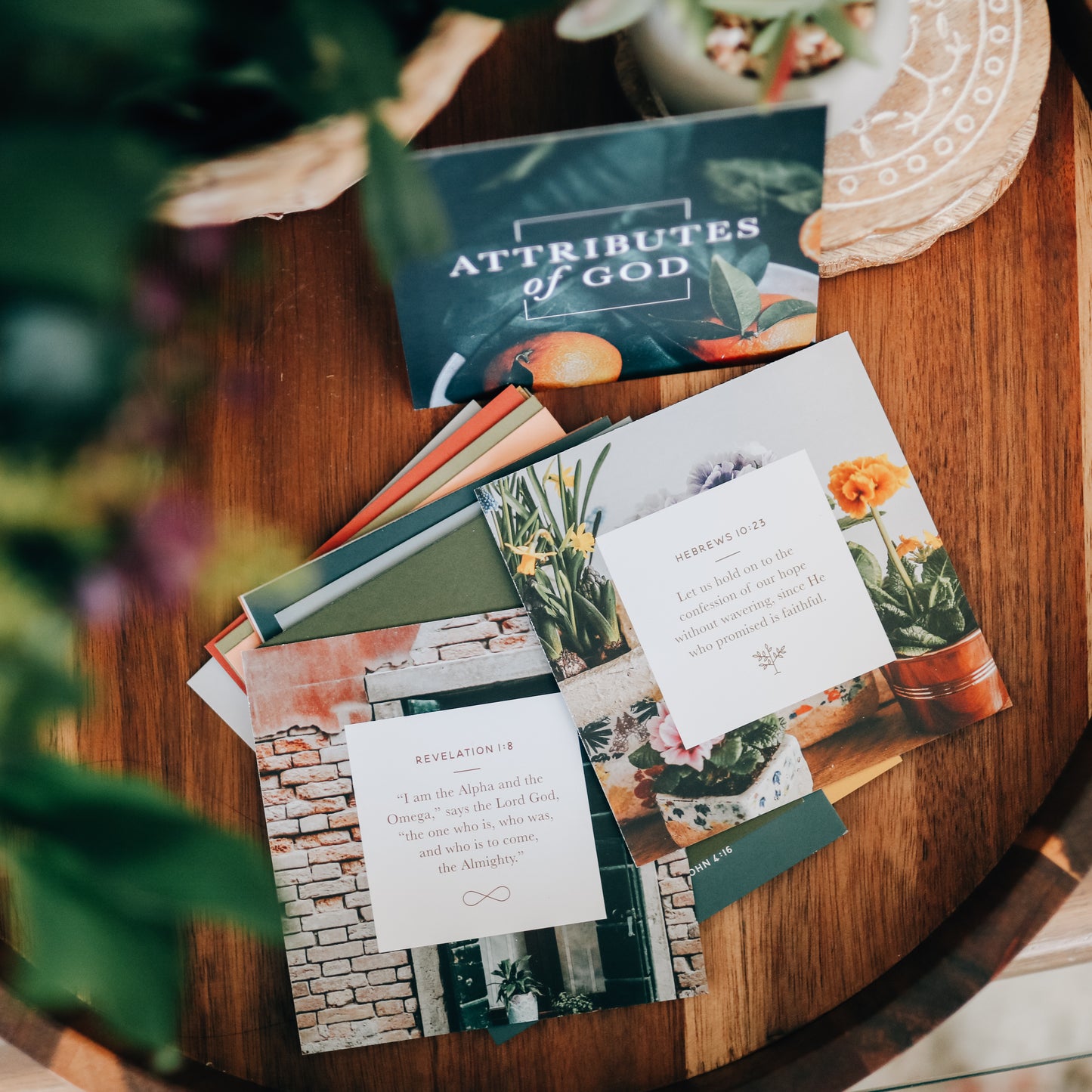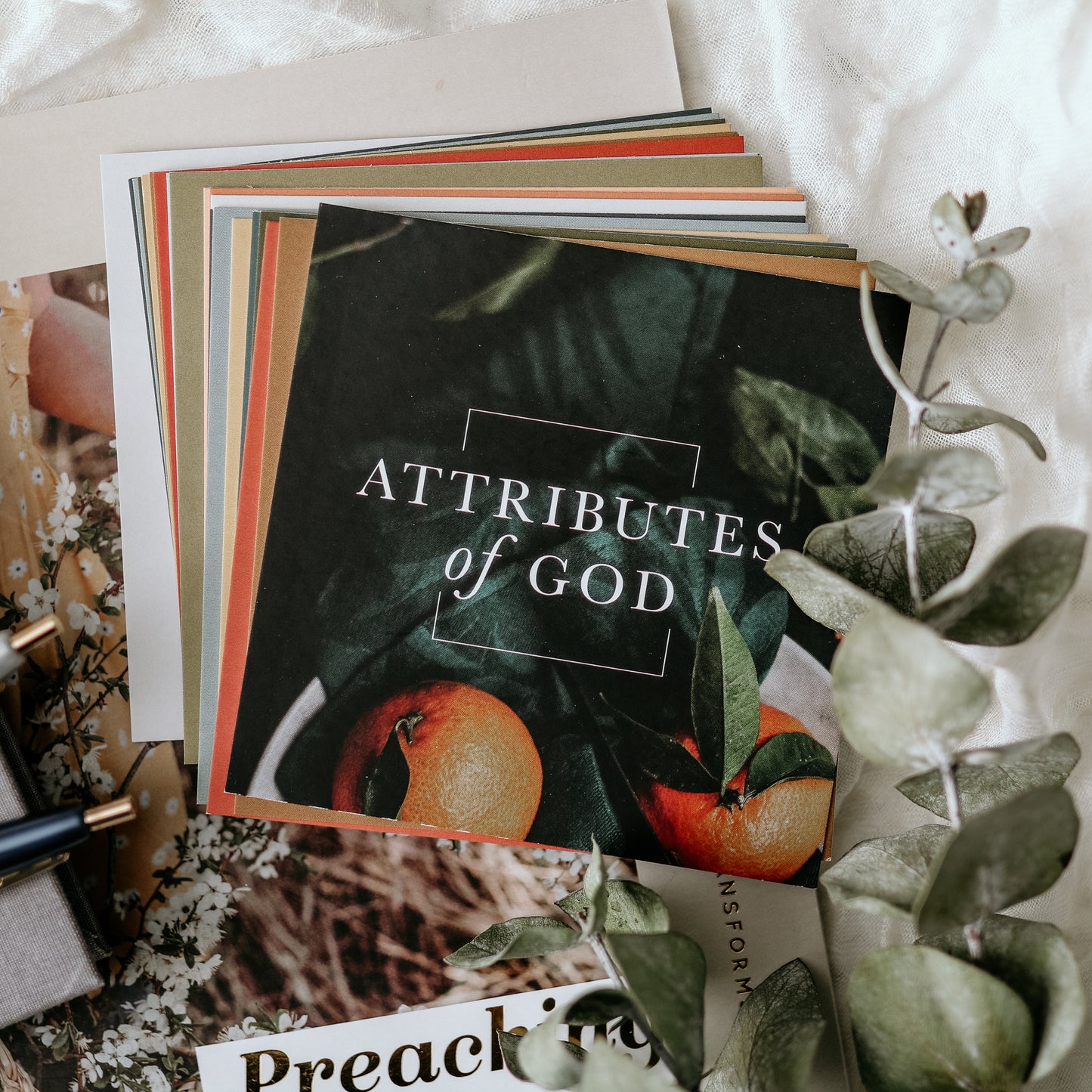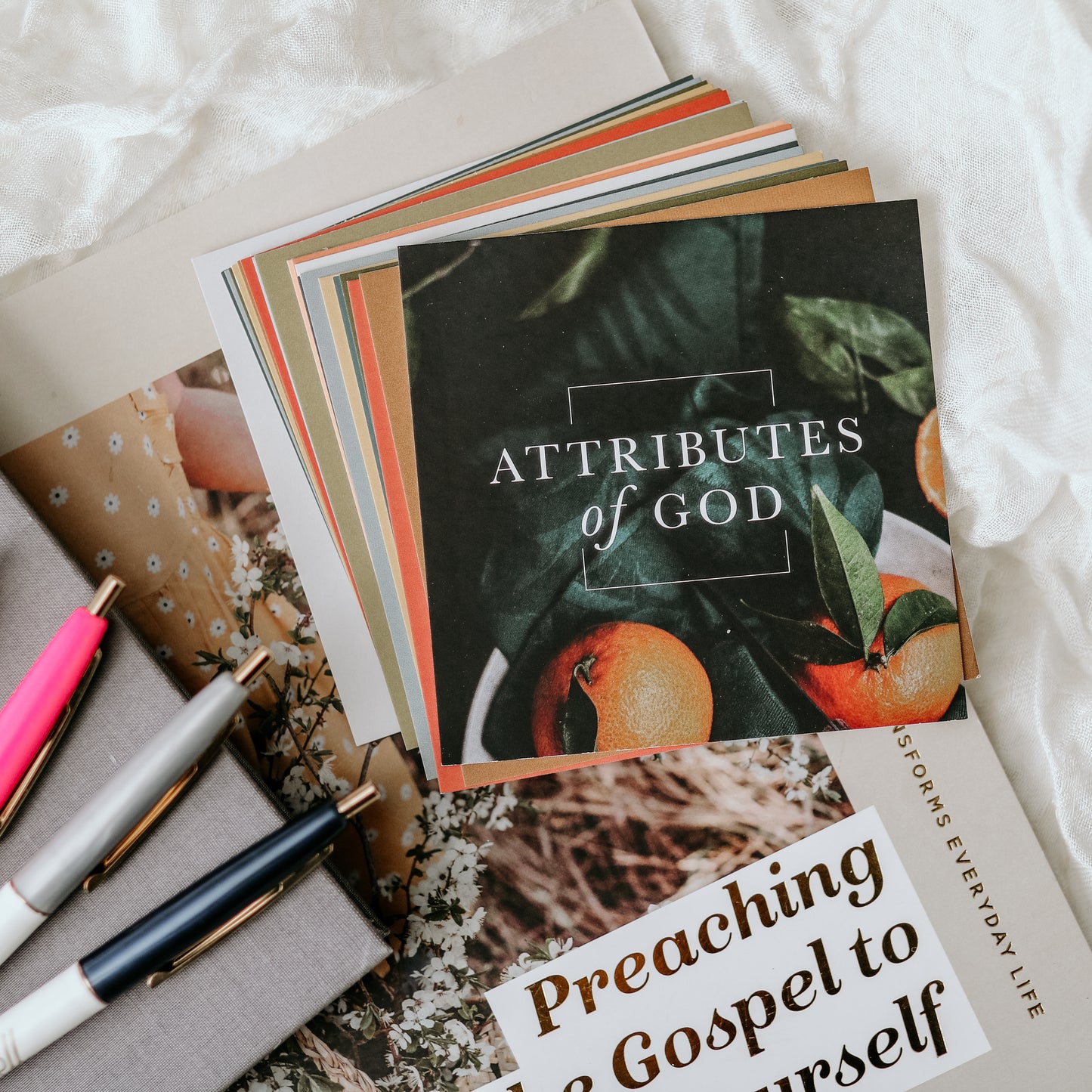 Bible Study Game Changer
Having the Attributes of God verse cards nearby when I am studying the Bible has totally changed how I see and understand scripture. After reading a portion of scripture, and as I am meditating on it, I can flip through these cards and see several attributes of God right there in the verse that I otherwise may have missed. God's word is living and breathing. He is omnipotent and has breathed out His word with all authority and power.
Great reminders!
As a newer follower of God these cards are a great way to study scripture and get to know the Lord better! I recommend them to anyone who is struggling to identify the Lord in their lives.
Adorable Cards
These cards are adorable and great reminder of the attributes of God. They are colorful and well written. I love the verse reminders on the back.
BEAUTIFUL
These are gorgeous cards. I am using them with my daughters preschool curriculum and we love them so much. Sparks great conversation
Quality and Helpful Resource
I just received these in the mail and LOVE them. I plan to use them in my classroom this year in reminding students of what we can learn about God-- who He is and what He has done. The cards are made with sturdy, quality material and will be such a helpful tool. The accompanying verses describing the particular attribute are wonderful.